WHAT TO WEAR IN EUROPE
 Start by downloading your free packing checklist here! On this page, we offer you travel packing list Europe options that you can customize to meet your trip and style. You'll find capsule wardrobe examples, luggage recommendations, and suggested clothing and shoes for your Europe trip packing list. All of our information is based on interviews with locals, thorough research, and first hand knowledge from experienced travelers to ensure we provide you with the most accurate advice possible. 
Choose your Europe packing list below. If you don't see yours listed, browse all of our destinations.
Multi-Stop Packing List Europe Itinerary
Europe Packing List for France
Europe Packing List for Italy
Europe Packing List for British Isles
Europe Packing List for Spain
Western Europe Packing List
Northern Europe Packing List
Eastern Europe Packing List
Southern Europe Packing List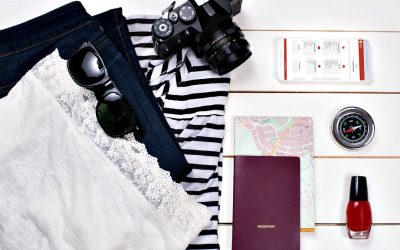 Looking for the ultimate packing list? Here it is! All the things you need to bring – organized by category. Plus, an editable, printable packing list!
read more
TRAVELING SOMEWHERE ELSE? CHOOSE ANOTHER CONTINENT
PRINTABLE TRAVEL CHECKLIST