Support TFG by using the links in our articles to shop. We receive a small commission (at no extra cost to you) so we can continue to create helpful free content. As an Amazon Associate, we earn from qualifying purchases made on Amazon in addition to other retailers featured on the blog. Thank you, we appreciate your support!
Wondering what shoes to wear in Paris in summer or winter? When it comes to choosing shoes for Paris, comfort is top priority! Take a look at these local approved comfortable sightseeing shoes for Paris!
Find out which Parisian shoes we spotted everywhere in Paris in summer while our readers share their favorite options for the cold weather in winter – the styles we saw might not be what you'd expect. Take a look!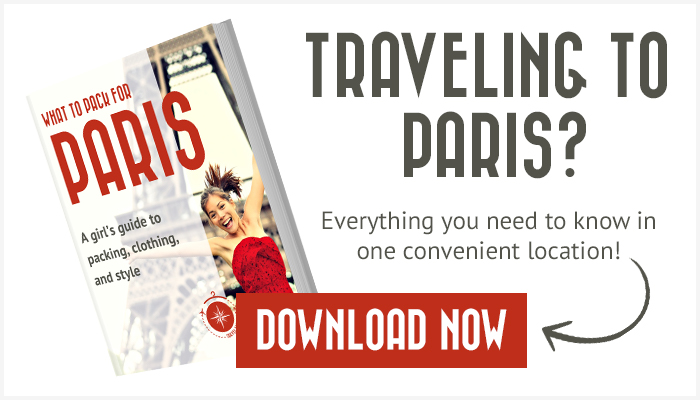 ---
What Shoes to Wear in Paris
---
One of the charms of visiting many European cities is strolling through the authentic streetscapes. Old buildings, narrow alleys, and picturesque towns make for lovely photos, but often come with a pitfall.
One unexpected issue that many travelers discover once they get to Europe are the cobblestone streets.
Travelers may not be used to walking on cobblestones and end up with sore feet, mostly due to wearing cute yet impractical shoes. The key is to try to find a balance: something that is comfortable yet stylish, too.
Locals have much less issues with the streets than tourists and have perfected the art of finding the perfect shoes to walk in Paris and other cities in Europe.
Read about how to choose the best walking shoes for Europe.
These Blondo boots are the most popular shoes for Paris in winter and these Teva sandals are the most popular shoes for Paris in summer. Find out why along with with other recommendations below!
Most travelers agree that you only need three pairs of shoes for any trip. Find out how with Pack Light Stylishly!
Parisian Shoes for Summer
The trends I spotted during my trip in Paris in summer were:
You'll notice the majority of the shoes I saw were flats in classic styles with neutral colors, not heels.
Teva W Ysidro Universal Sandal
Leather Tan Sandals
Tan leather sandals get the whole "daytime chic" look down to a fabulous T. They're casually classic and versatile enough to wear with a variety of different looks, ranging from flowy maxi dresses to casual linen shorts.
Think of a tan leather as the perfect neutral for summer! Pair these Teva sandals with a floral sundress or boyfriend jeans and a white blouse for an effortlessly stylish daytime ensemble.
Packing cubes make the perfect shoe bags to protect your luggage from dirty shoes.
Clarks Annadel Eirwyn Wedge Sandal
Navy Wedges
Wedges like the Clarks Eirwyn shown above are a fantastic heel option for female travelers, especially when dealing with the tricky cobblestone streets that line much of Europe. They tend to be sturdier, more comfortable, and just as cute as a standard high heel, making them ideal for the style-conscious traveler.
Navy is a classic neutral shade that's a bit more exciting than black and perfect for the chic, sophisticated streets of Paris.
Check out our curated list of travel-friendly and fashionable wedges!
Taos Footwear Star Fashion Sneaker
White Sneakers
For a shoe option that's both ultra comfortable and stylish, opt for a classic white sneaker. Rated as a top travel shoe by USA today, the Taos Star has stellar style. With a lace-up closure, rubber outsole, and soft textile lining, you can be sure of having a flexible fit with traction for various landscapes.
They can easily work with jeans and a casual blouse but can also complement a pretty sundress without sacrificing elegance or style.
Check out what our readers recommended as the best white sneakers for travel!
Blondo Villa Waterproof Ankle Bootie
Black Ankle Boots
Ankle boots are by far the most highly recommended shoes to wear in Paris, and we agree. For the most part, locals wore ankle boots while tourists opted for taller boots. Black is the perfect color as it matches with everything.
One reader says, "A pair of beautiful black ankle boots. Either flats or block heels. Easy to walk in during the day and can be glammed up at night."
Another reader added, "I found that I wear my ankle boots every time I'm in Paris and I always feel comfortable (important) and stylish (equally important)".
Take a look at the most recommended waterproof leather boots for Europe!
Hush Puppies Chaste Ballet Flat
Black Ballet Flats
Black flats are an easy essential for a summer in Paris. While they probably won't be your all-day sightseeing shoes, they're the ideal choice to dress up an outfit.
Whether they're paired with ankle jeans and a cute top or stored away in your purse as a comfortable backup option if your feet get sore, these packable shoes are a must-have for female travelers!
Find out why black ballet flats may be the best travel shoes for just about any destination, any time of year!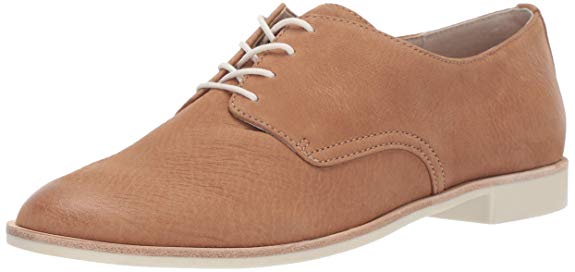 Dolce Vita Women's Kyle Oxford
Tan Brogues
For a bit of a menswear-inspired feel, opt for a classy brogue in a tan shade. These stylish shoes can be dressed up or down to you liking and are versatile enough to pair with skirts, dresses and pants.
Pair with a cropped trouser pant and white, loose v-neck shirt for relaxed yet refined day wear.
The shoes shown above are similar options to the footwear trends that were most prevalent on the streets of Paris during my summer trip.
Parisian Shoes for Winter
One of our readers asked, "If you could only pack one pair of shoes for Paris in Winter, what would they be?" 
We asked our readers to share their tips on the best shoes to wear in Paris during the cold winter season. We took their advice on our travels, and their tips were spot on!
Unlike summer where there were a variety of shoes seen on the streets of Paris, during winter only one pair of shoes stood out in the crowds of both tourists and locals: black ankle boots.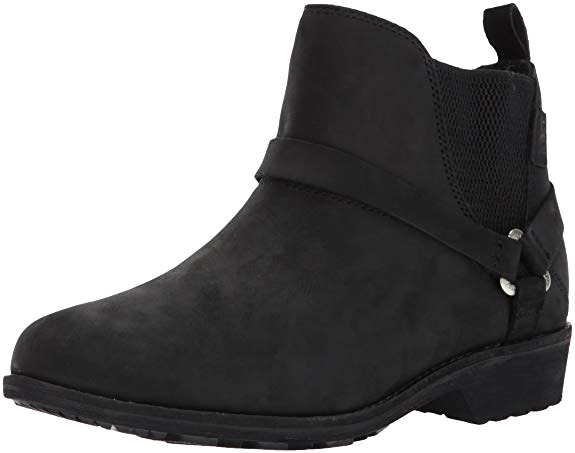 Teva W DE LA Vina Dos Chelsea Boot
Black Ankle Boots
Black ankle boots are a bonafide European essential that can make any outfit look more polished in an instant. These are ideal when there's rain or mixed weather in the forecast. Opt for a flat pair or a chunky heel as opposed to an angular heel that can make you wobble on the cobblestones.
Pair with skinny jeans and a printed blouse for the day and a long sleeve mini dress and evening clutch for the night.

Find out why ankle booties the best shoes for travel to Europe!
However, Ankle boots are ideal for mild days with light showers but bring some mid-calf or tall boots like the UGG Wilde Boot for heavy rain. Parisians wear high quality, solid leather boots throughout autumn and winter.
Find out what are our readers rated as the best womens waterproof leather boots!
ECCO Footwear Soft VII Fashion Sneaker
Leather Sneakers
Black or white leather sneakers, are commonly seen on locals in Paris. Right now, Adidas Stan Smiths are particularly popular and trendy. The ECCO Soft VII is a great casual white leather sneaker that's comfortable, making it perfect for walking around shopping and visiting popular sites.
One reader says, "Boots would be more fashionable, but with all the walking I did in Paris my ECCO Soft VII were perfect!"
Here are some comfortable fashion sneakers for women that are actually adorable!
Lace Up Boots
Boots are the best shoes to wear in Paris in winter. Depending on the length of your trip or your preferences, you may want to take more than just one pair of black ankle boots. Or, if you're not a fan of black ankle boots, many readers recommended lace up boots.
Several readers say they rely on their Naot lace up boots for a fashionable yet functional option. For the ultimate comfortable fit, these shoes feature padding, technical lining for comfort, warmth, and moisture absorption.
One reader says, "I would take a pair of Naot lace up boots. Gorgeous. In fact, I did take a pair of Naot lace up boots!" Another reader added, "They're amazing boots. No breaking in at all."
Here are some tips on the best walking shoes for Europe–including on cobblestone streets!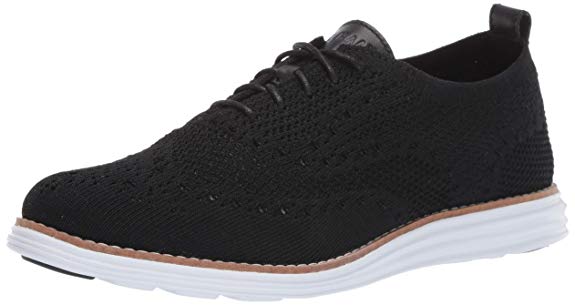 Cole Haan Originalgrand Stitchlite Wingtip Oxford
Black Oxfords
Oxfords are some of the best shoes to wear in Paris if you need comfort and stability but still want to look stylish. These Cole Haan oxfords were recommended by a few readers, with one sharing, "I've been wearing them all weekend and they are amazing."
Crafted from soft suede, the EVA midsole and rubber soles are carefully constructed with a focus on flexibility and reduced weight. These customer favorites are a casual styling game changer.
What to Wear in Paris Year Round
Plan your clothing using this Paris packing list and then choose the best Parisian shoes-inspired styles to complement your travel outfits. Remember, 3 pairs of shoes is the magic number to pack when it comes to travel!
If you need help with your clothing choices, read the 10 Step Guide to Packing for Paris.
Don't let your shoes ruin the trip of a lifetime! Click the below articles for more suggestions on what shoes to wear in Paris (and the rest of Europe):
Read our ultimate guide on how to choose the best travel shoes to any destination!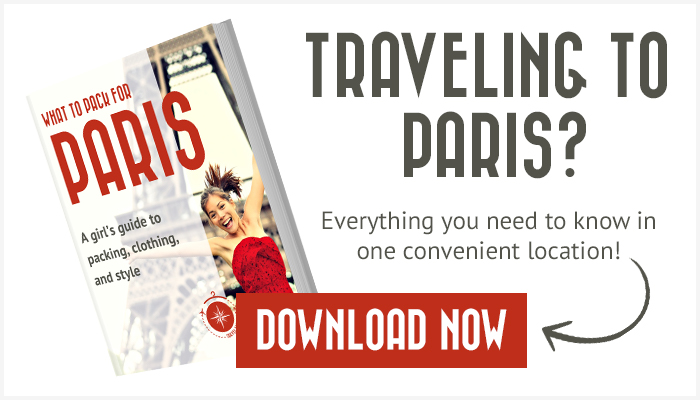 ---
What are your tips on what shoes to wear in Paris? Comment below!
---
For more tips on travel shoes for Europe, please read:
---
LIKED THIS POST? PIN THIS PIC TO SAVE IT!
---
I hope you liked this post on what shoes to wear in Paris. Please share it with your friends on Facebook, Pinterest, and Twitter. Thanks for reading!
---