Support TFG by using the links in our articles to shop. We receive a small commission (at no extra cost to you) so we can continue to create helpful free content. As an Amazon Associate, we earn from qualifying purchases made on Amazon in addition to other retailers featured on the blog. Thank you, we appreciate your support!
With the popularity of Christmas markets in Europe, you will be spoiled with all your choices as you plan your trip. However, nothing will ruin your vacation faster than being cold or wet. Our readers offer packing tips to ensure you will be warm and toasty while you enjoy browsing Europe's Christmas markets!
---
European Christmas Markets Packing List
---
Table Of Contents
The markets are full, with awesome stalls offering delights galore of homemade gifts and traditional food. But deciding what to pack for your winter trip to Europe can be overwhelming. 
The best European Christmas markets start in late November or early December and typically run through Christmas Eve. European winters can be bitterly cold and harsh, especially when you're going to be spending a good amount of time outdoors while you sightsee and shop. 
Many travelers who have embarked on this trip say it was snowy the whole time, while others reported snow or rain only a few times, so it's best to be prepared with waterproof shoes and jackets. You can definitely count on the fact that it'll be frigid, with temperatures typically ranging from the 20s-30s Fahrenheit (-1 to -6 celsius). The most important thing is to dress warm so you can fully enjoy the winter wonderland around you! 
The best way to stay warm is to skip the bulk, and instead go for strategic layering with insulating fabrics.
We've developed a few key equations for how to layer:
When it's cold:
One set of merino wool or silk thermals + top + sweater + jacket
When it's really cold:
Two sets of merino wool or silk thermals + top + sweater + jacket
If you need more tips on packing for winter travel, these resources are helpful:
And if you're going on a Europe Christmas Markets cruise, be sure to check out our post on what to pack for a European river cruise!
Readers have shared their top packing tips for European Christmas markets – let's get into the packing list!
What to Wear at the
Europe Christmas Markets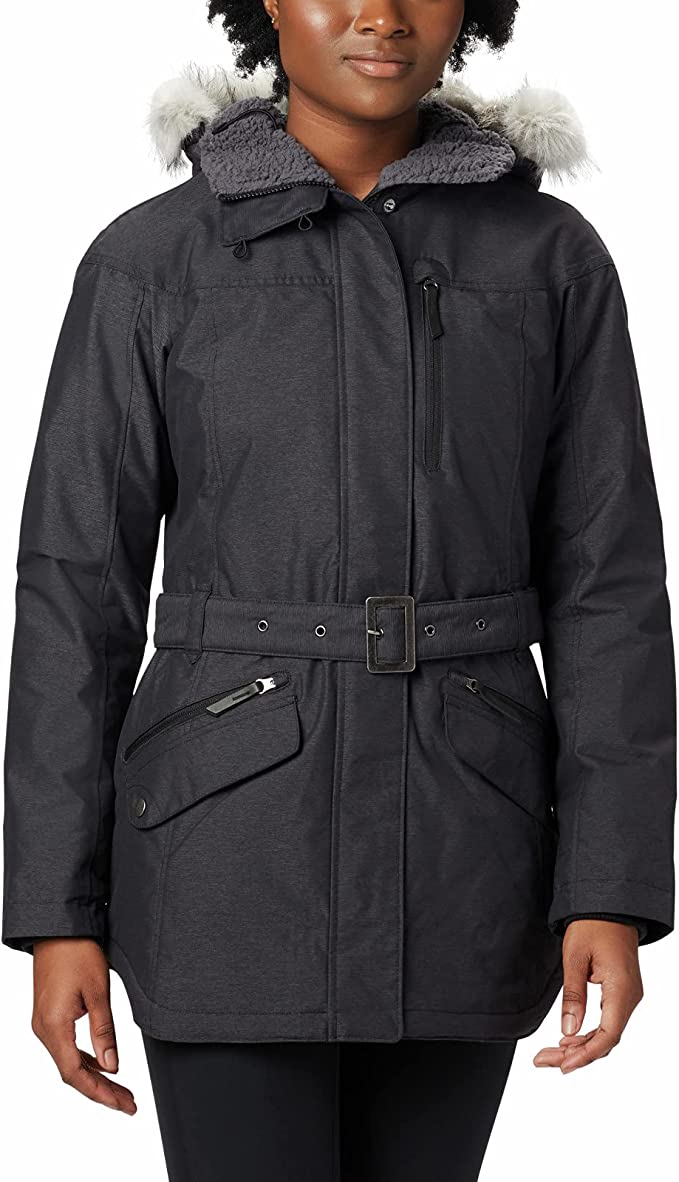 Columbia Carson Pass II Jacket | Sizes XS-3X
Jackets
When packing for cold, winter weather in Europe, finding the right jacket is of the utmost importance. You'll need to stay warm, cozy, and dry, too, in case it snows or drizzles! 
Another thing readers have emphasized is that your coat will be featured in all of the photos you take, so in addition to functionality, pick one you love the look of! Plus, the fact that you'll be wearing your coat over all of your clothing everyday is the main reason why readers say packing for cold weather is so much easier and allows you to pack less! 
The Columbia Carson Pass II coat is a TFG favorite and picture worthy for sure. This jacket is guaranteed to keep you warm in the coldest of temps, especially with its thermal reflective lining. And you can cinch it at the waist or remove the faux fur lining at the hood to give it a different look. 
This jacket is also waterproof and has an adjustable storm hood if you're caught without an umbrella. Read more about how awesome this jacket is in the full review here!
Here are more picks for stylish, waterproof jackets that will help keep out the chill!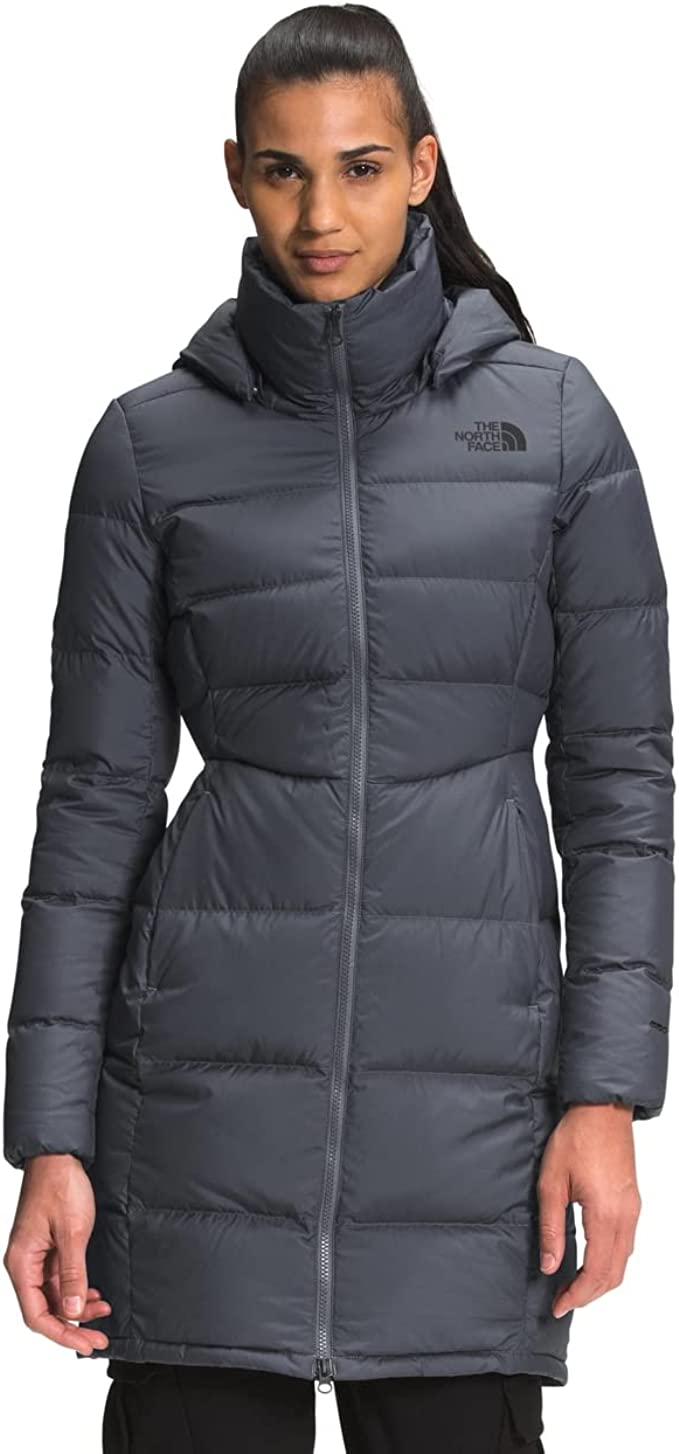 The North Face Women's Metropolis Parka | Sizes XS-3X
A solid option that readers love is the North Face Metropolis parka, a lightweight down jacket with a 550-fill rating is fully waterproof. It's breathable, allows for lots of mobility, and has a hood. Plus, the cinched waist makes it look chic for a down coat!
Some readers who know how they handle harsh winter weather say they were okay with one jacket, but other readers have liked the versatility of bringing two jackets, not only because temperatures drop at night, but because they can vary day to day, too.
The best way to solve this two-jacket dilemma is to simply layer. A down coat is typically more lightweight and can pack down easily. If you want a shorter option, the Eddie Bauer CirrusLite down jacket is packable and super warm! Or readers recommend considering a good fleece jacket or warm vest that can be layered under a main jacket, which eliminates the urge to bring a second winter coat!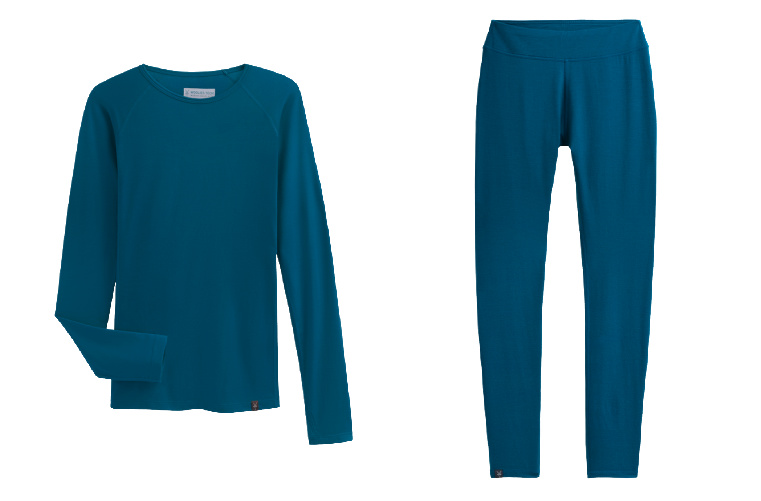 ibex Long sleeve Crew Top | ibex Base Layer Bottoms | Sizes XS-XL
Thermals
When giving suggestions for what to pack for European Christmas markets, thermals were at the top of the list! Rather than bulking up your look with heavy coats and sweaters, thermals are thin yet will keep you much warmer. One reader says, "Don't forget to pack your thermals. They're warm, light, and take up minimal room."
Merino wool is great to wear even if you typically run hot, because it's breathable and thermoregulating, meaning you won't overheat in it! Plus, it's moisture-wicking and won't smell even after repeated wearing. The ibex woolies merino wool thermal tops and thermal bottoms are a durable, cozy, and overall fantastic option.
Terramar Thermasilk Pointelle Scoop | Terramar Thermasilk Pointelle Pant | Sizes XS-XL
The Terramar Thermasilk top and bottoms are another solid option, made from 100% silk and super lightweight yet very warm. These thermals will regulate your temperature, wick away sweat, and neutralize odors. They feel wonderfully smooth, and wearers love that they don't itch or bunch at all! 
Because thermals are so lightweight and can be worn under virtually any clothing, they're the perfect way for you to stay warm in the winter without sacrificing style! 
One reader shares her dress code for the Christmas markets, "Up top is two layers plus my winter jacket—merino top and cardigan. I like the merino wool top because I can wear it without the cardigan." 
Read these tips on how to choose the best thermal underwear for women!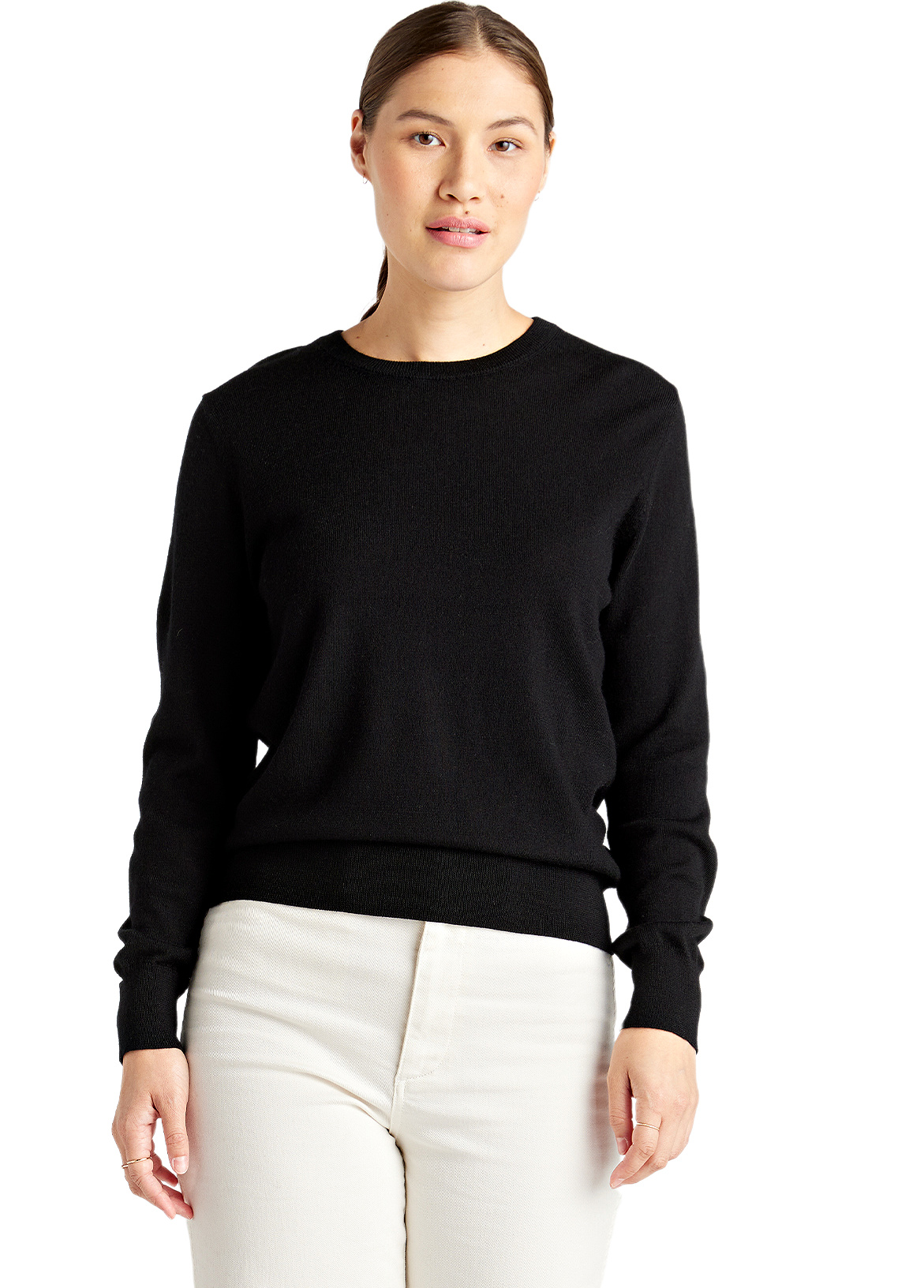 Quince Merino Wool Crew Sweater | Sizes XS-XL
Tops
Over your thermals, you'll want to layer more warm items. But remember that bulky fabrics won't necessarily make you feel warmer! You need to pick clothes made from the best cold-weather fabrics and then layer your clothes strategically. 
Several readers recommend packing merino wool sweaters, as it's the most functional fabric – so lightweight and packable! One reader says, "Merino wool sweaters are lightweight, warm, and can be layered easily."
The Quince Australian Merino Wool Crew Sweater is a new favorite. It's chic and polished but still super comfy! And it comes in regular and plus sizes (XS-XL).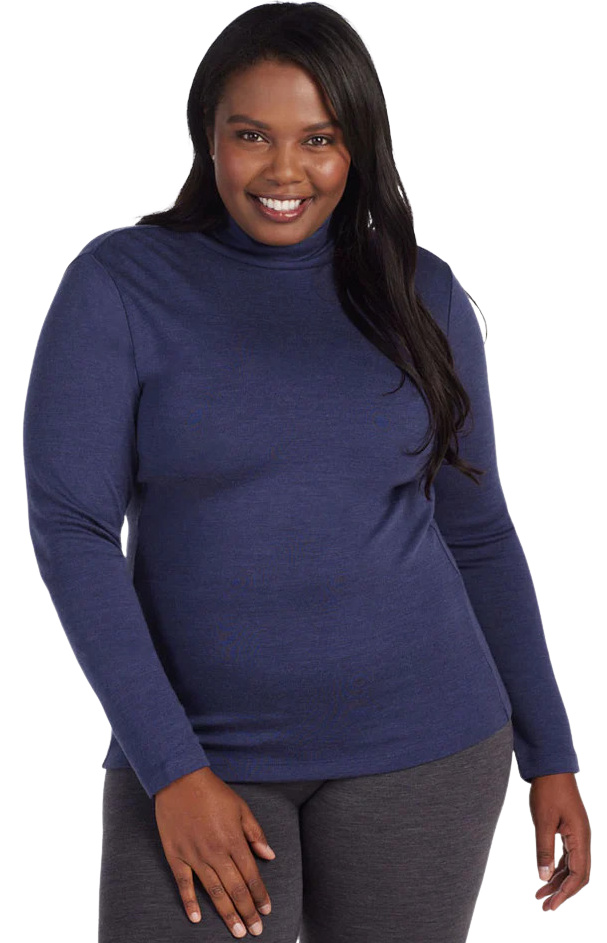 Woolx Peyton Turtleneck | Sizes XS-3X
If you wanted something with more neck coverage, merino wool is still the way to go. Woolx's 100% Australian merino wool sweater comes in a variety of lovely colors and is an absolute dream to wear. It's soft, elegant, and so versatile — the perfect go-to sweater for your trip!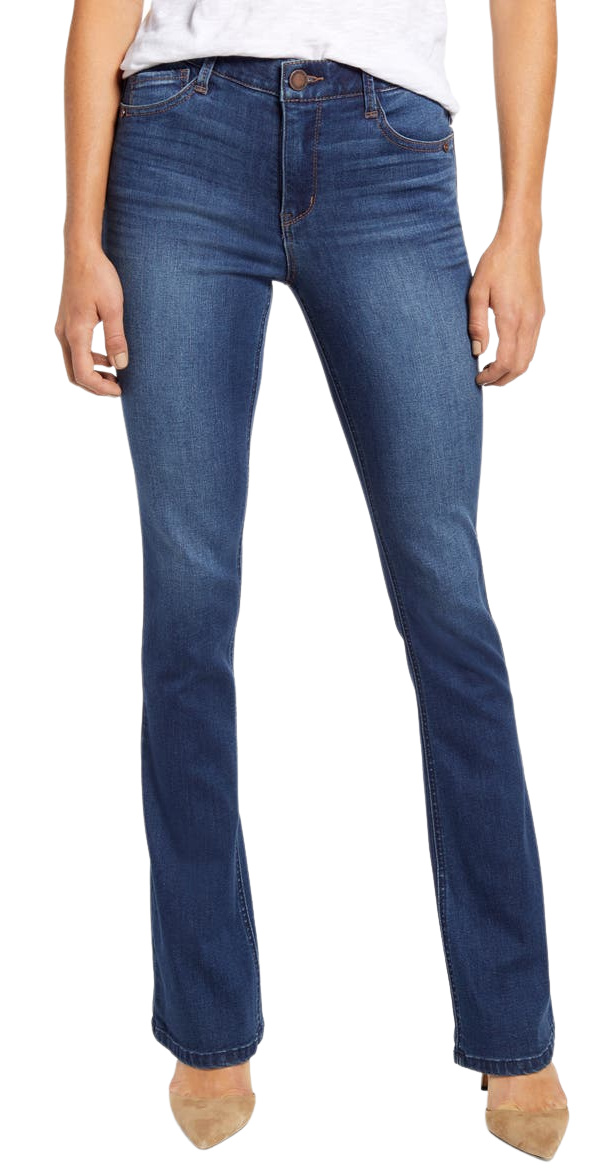 Wit & Wisdom Ab-Solution High Waist Bootcut Jeans
Bottoms
When it comes to pants, TFGs recommend packing a pair or two of jeans for your Christmas market trip. Jeans are essential for traveling in cold weather. They'll keep you warm, will always make an outfit look put-together, and they can be worn over and over with all kinds of tops and shoes! 
A reader must-have are the Wit & Wisdom boot cut jeans, which have a chic, European look. They offer a flattering fit and a comfy amount of stretch. 
Another option are the Madewell's straight leg blue jeans; they come in regular and plus sizes! Both of these denim options are durable, flattering, super comfy, and perfect for layering thermals underneath.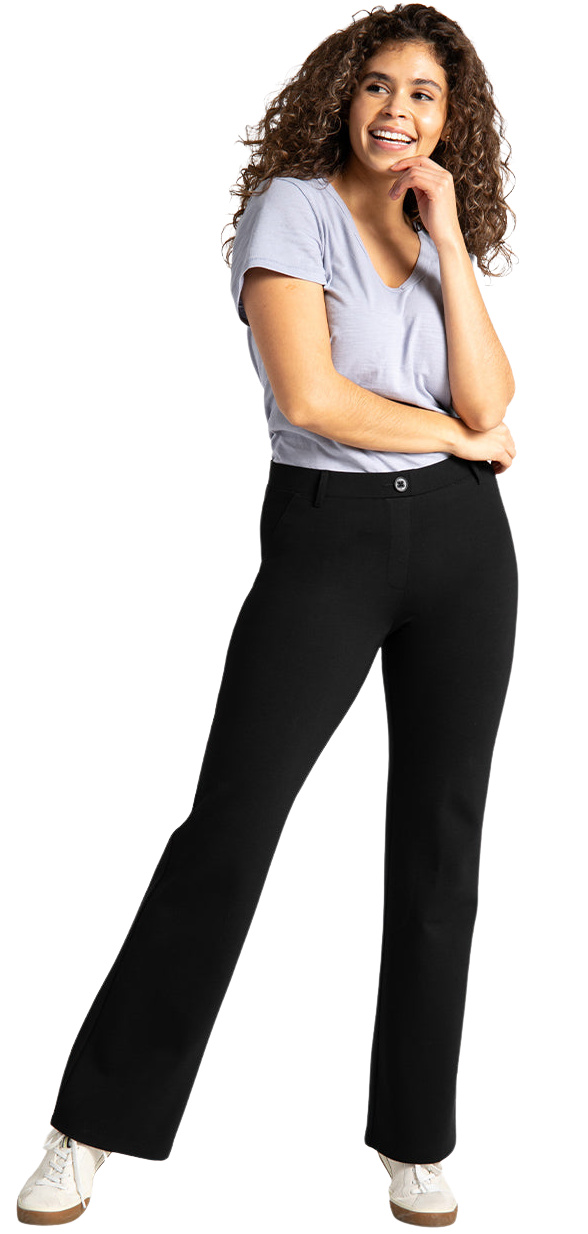 One reader recommends packing at least two pairs of pants. "It was wet and cold on my trip to Germany last year. My pants got wet, so it's nice to have an extra pair." 
The Betabrand bootcut pants are a fabulous pick. Made of stretchy, wrinkle resistant ponte fabric, they look like a dress pant but feel like a yoga pant! Owners of these pants are simply obsessed, loving how cute and flattering they are while being amazingly comfy. They come in regular and plus sizes. 
If the forecast says there's going to be a good amount of rain or snow, opt for these Cami Mia waterproof pants that readers rave about. They'll keep you cozy and dry, with a great amount of stretch for mobility as you stroll around the stalls on those frosty days.
What Shoes to Wear at
Europe Christmas Markets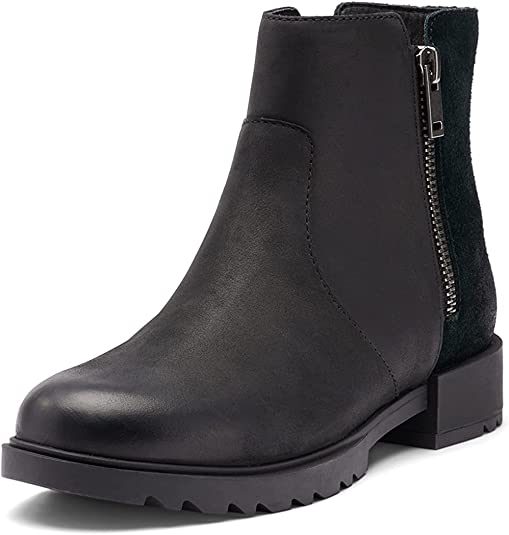 SOREL Emelie II Zip Waterproof Boot
Waterproof Boots
In terms of shoes, boots are the way to go. One reader says, "My feet have never been as cold as they were at a Christmas market in Germany, and that includes skiing and college in upstate New York. I think it's because you're ambling and not walking briskly. I wouldn't go without warm boots," while another says, "Go for comfort and protection. Can be cold and rainy and crowded. Protect your toes." 
Make sure boots are waterproof, as it's likely there'll be some rain or snow at some point on your trip! A TFG favorite is the Sorel Emelie II waterproof ankle boot. They're sleek, stylish, and have amazing warmth, cushioning, and support. They'll also grip the ground well if it's rainy or icy. 
A reader reports, "They have been my tried and true staple boot for cold weather trips with tons of walking and I have never found anything that comes close to their level of comfort in a boot that's still very stylish! We did Christmas markets last year as well as seven days in Paris. We walked no less than 10 miles a day and I was totally comfortable every step of the way." 
See our picks for the best waterproof boots for women!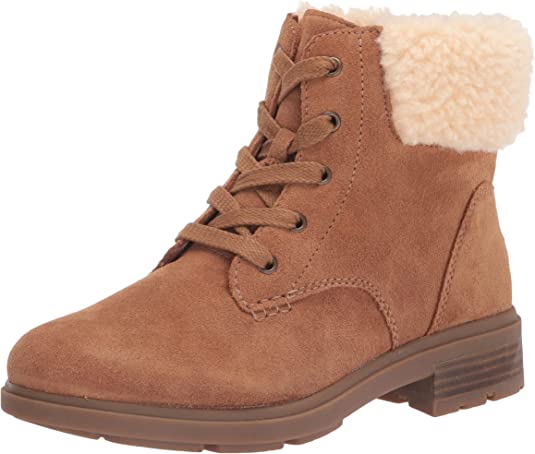 UGG Harrison Lace Fashion Boots
One female traveler shares, "You don't need full-on snow boots if you are exploring the city Christmas markets. Water-resistant boots are fine. I wear UGG boots with an insert under the insole that deflects the cold and thick socks. Many Christmas market trips and my feet have stayed warm and dry." 
The UGG Harrison boots are not just water-resistant, but fully waterproof with seam-sealed construction to protect your feet from the elements. Their foam insole and great traction makes them comfy and sturdy for walking. To top it off, the shearling lining is cozy for Europe's chilly weather and gives it a cute, seasonal look, too!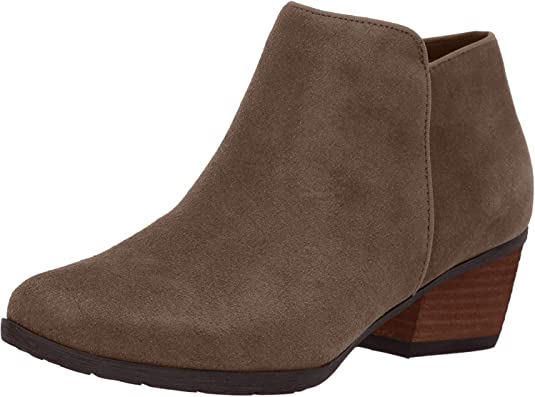 Blondo Villa Waterproof Bootie
Sometimes, you may still want a sturdy, reliable shoe that's bit more stylish. A good city walking shoe is the Blondo Villa waterproof ankle booties. Furnished with a buckle and a zip closure, these are versatile and comfortable, and have a sturdy rubber sole for those cobblestones as you shop to your heart's content!
What Accessories to Wear at
Europe Christmas Markets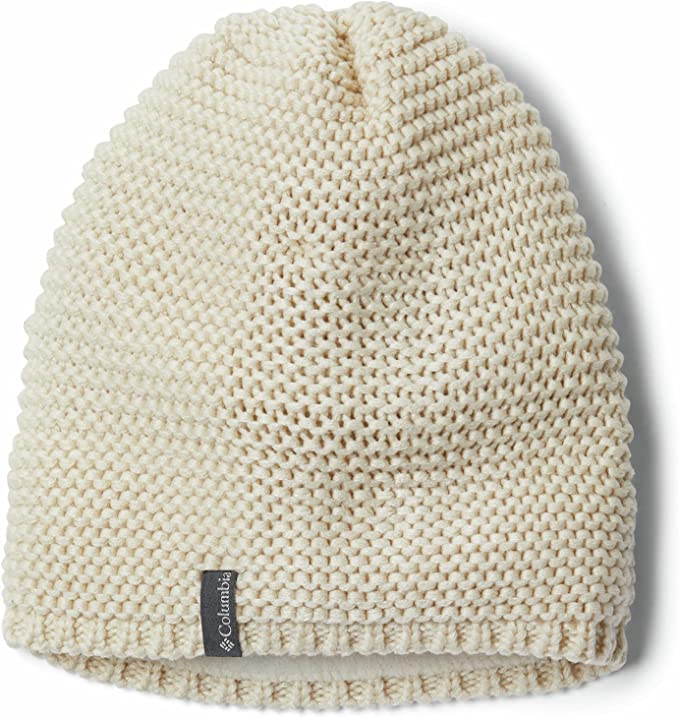 Warm Hat
A cozy beanie to keep your head warm is a must. For something a tad less chunky and overall little more minimal, this cute Columbia Cascade Peak beanie will get the job done. The acrylic yarn is lined with cozy microfiber, insulating your head to help keep your entire body warm!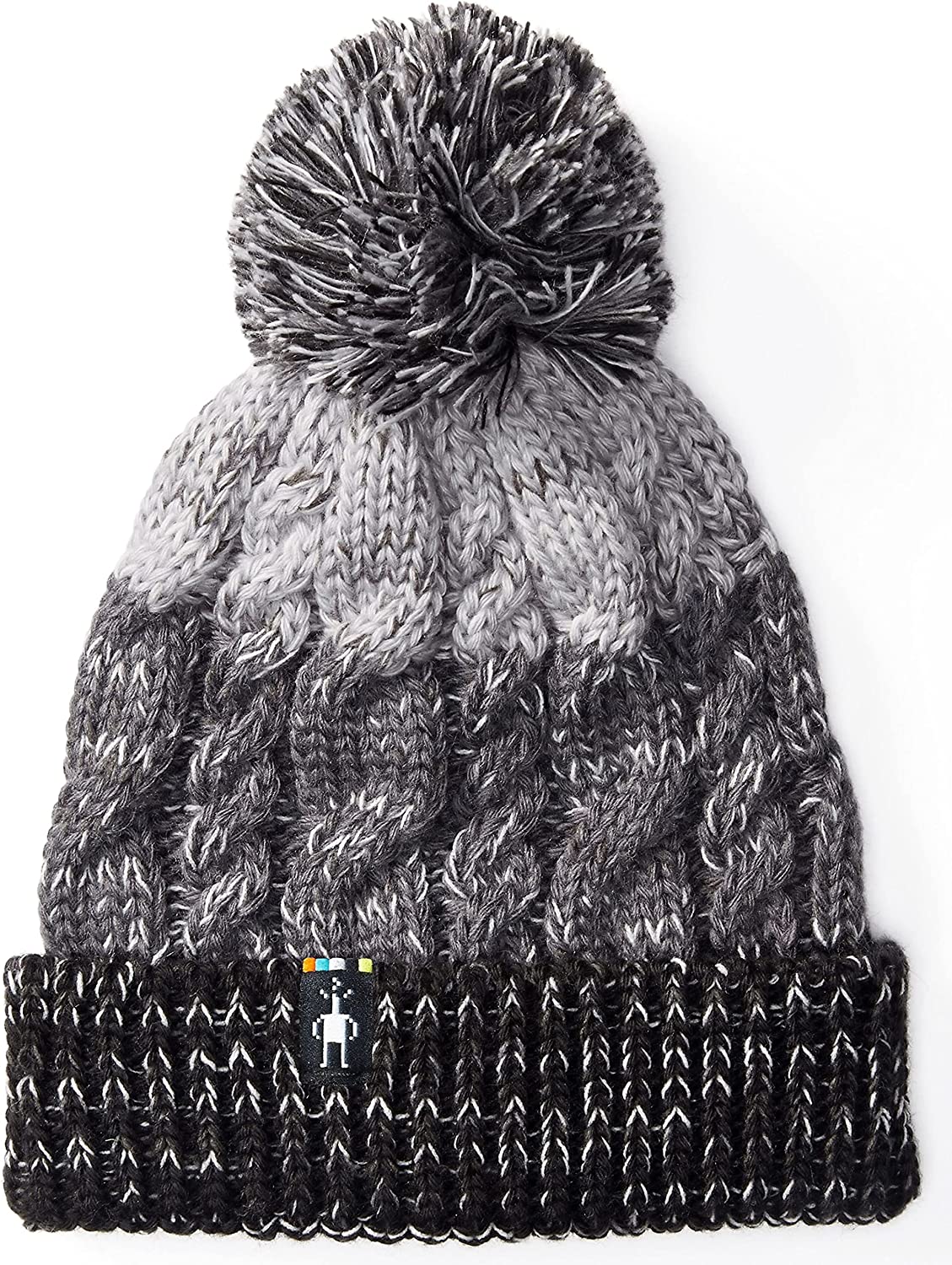 If you want something more robust, readers love this Smartwool Isto Retro beanie made of merino wool and featuring the cutest pom pom up top. It comes in a range of colors, and because of the merino wool, it's guaranteed to keep your ears and head toasty warm!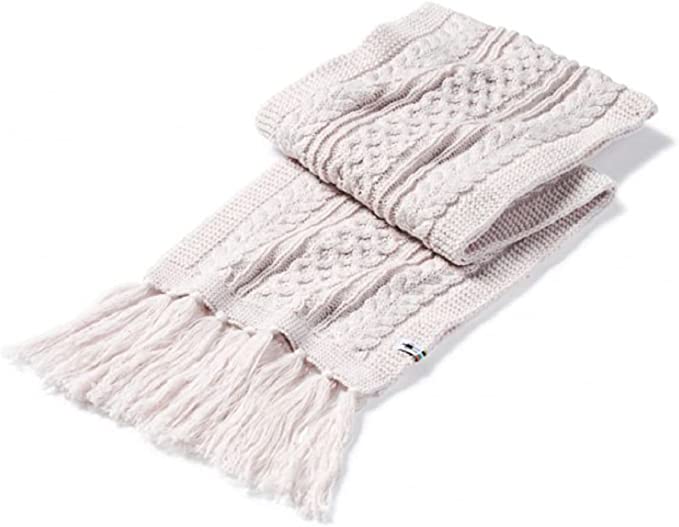 Smartwool Unisex Lodge Girl Scarf
Cozy Scarf
Scarves are another essential item for any cold-weather destination. And because you'll most likely be wearing the same jacket or two throughout your trip, readers say scarves are a great way to add some fun style and diversity to your outfits! Some readers like to bring two, or even pick some up as souvenirs at the markets! 
The Smartwool Lodge scarf is made from merino wool, so it'll retain heat and keep your neck warm, but it's still lightweight and breathable.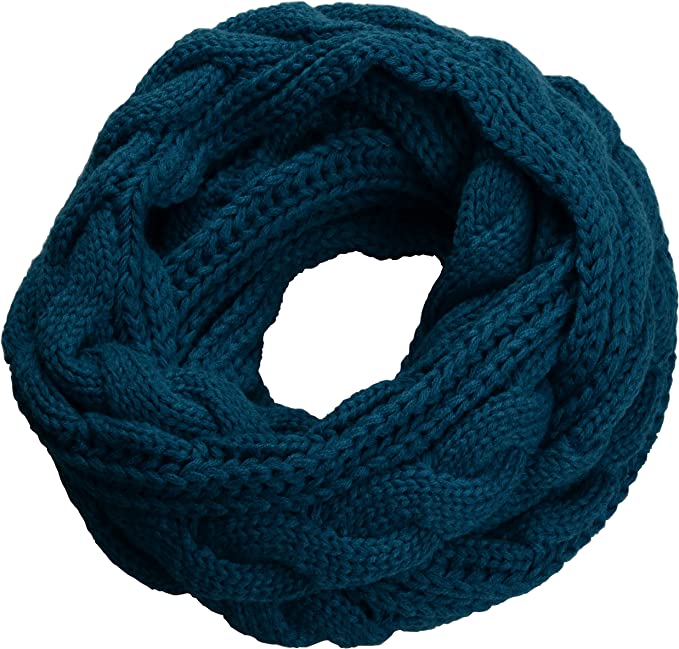 NEOSAN Infinity Circle Loop Scarf
Readers also love infinity scarves for their hassle-free wearing. This pretty scarf from Neosan is made of chunky acrylic knit that feels just like pashmina and feels incredibly soft. You can wear it a few ways too, over the head, tight around the neck, or even loosen it so it hangers longer. It comes in a huge range of colors to suit anyone's style!
Take a look at these stylish winter scarves for your winter Christmas trip!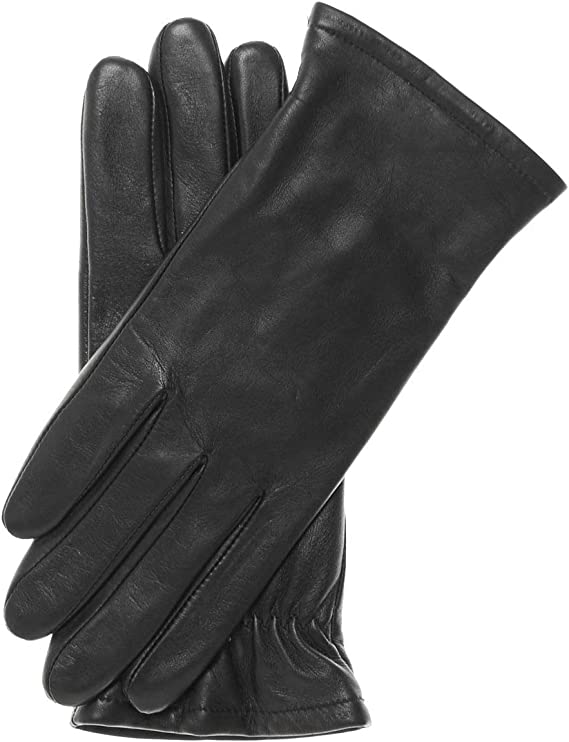 Pratt and Hart Thinsulate Lined Leather Gloves
Winter Gloves
Your hands will be exposed to the cold, so be sure to wear gloves while you stroll around! They'll help to retain heat throughout the rest of your body and make you more comfortable as you shop in those chilly temperatures. 
One reader says she wore, "leather gloves with Thinsulate lining, and they kept my hands warm. They looked more feminine, didn't let the wind through, and fitted easily into my coat pocket when I didn't need them."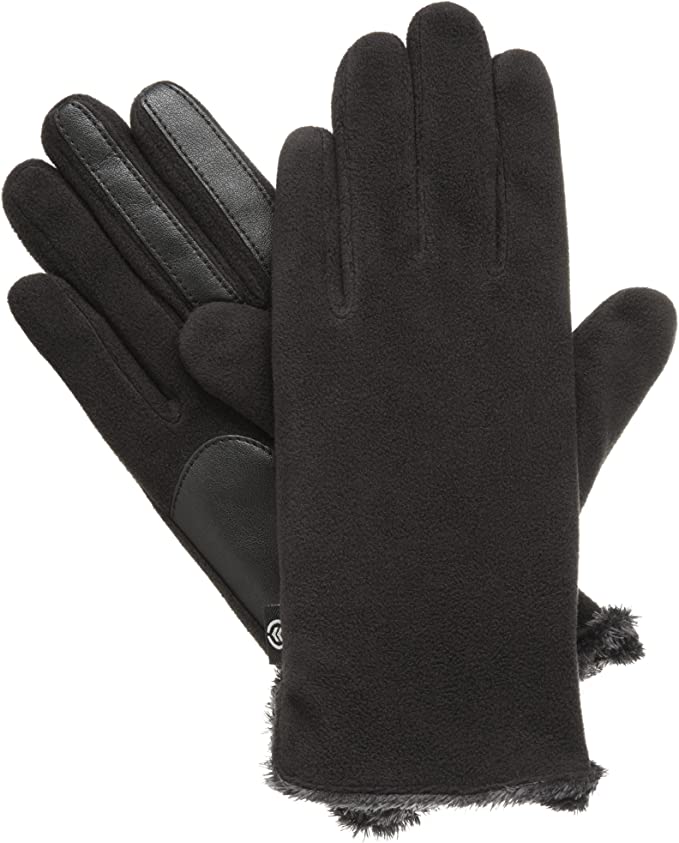 isotoner Womens Stretch Fleece Gloves
Another great choice is the Isotoner fleece gloves with touchscreen compatibility. They're warm, water-repellent, and chic, and you don't have to take them off to snap photos of the gorgeous Christmas displays!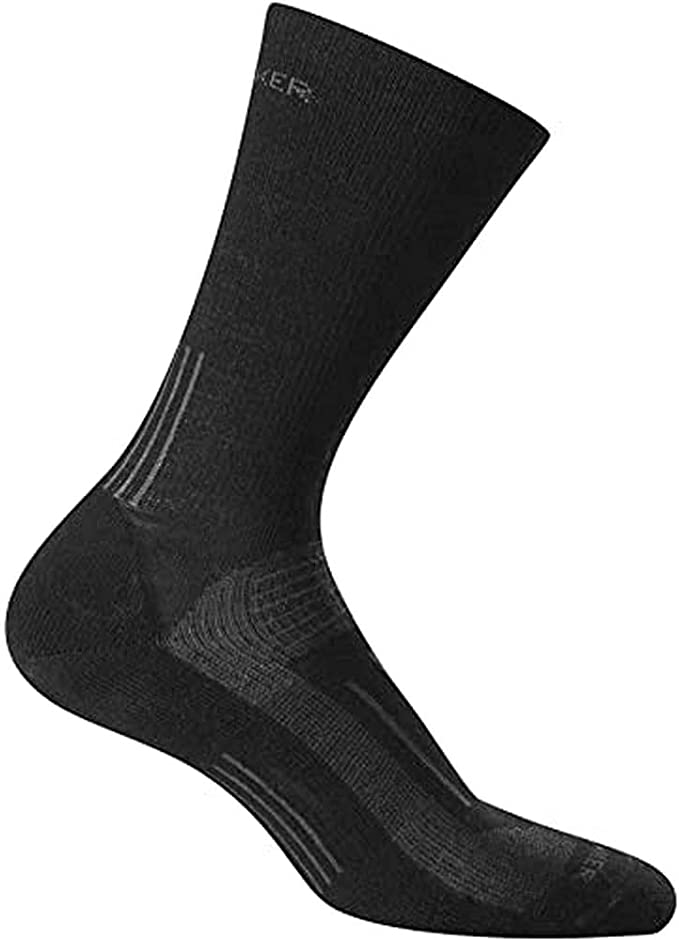 Icebreaker Merino Wool Crew Socks
Merino Wool Socks
Warm winter socks are easy to overlook, but for your winter trip, they're a packing essential. Cold feet make for a miserable travel experience, so remember to pack your warmest socks!
One reader shares how for her last winter trip, "The only things that were freezing were my hands and feet. This year, I've got Icebreaker socks and a waterproof lined boot." 
The Icebreaker Hike Lite merino wool socks are lightweight, breathable, and super warm. They also feature reinforced heels and instep support which is amazing for long days of walking.
Have a look at our round up of the warmest socks for winter travel!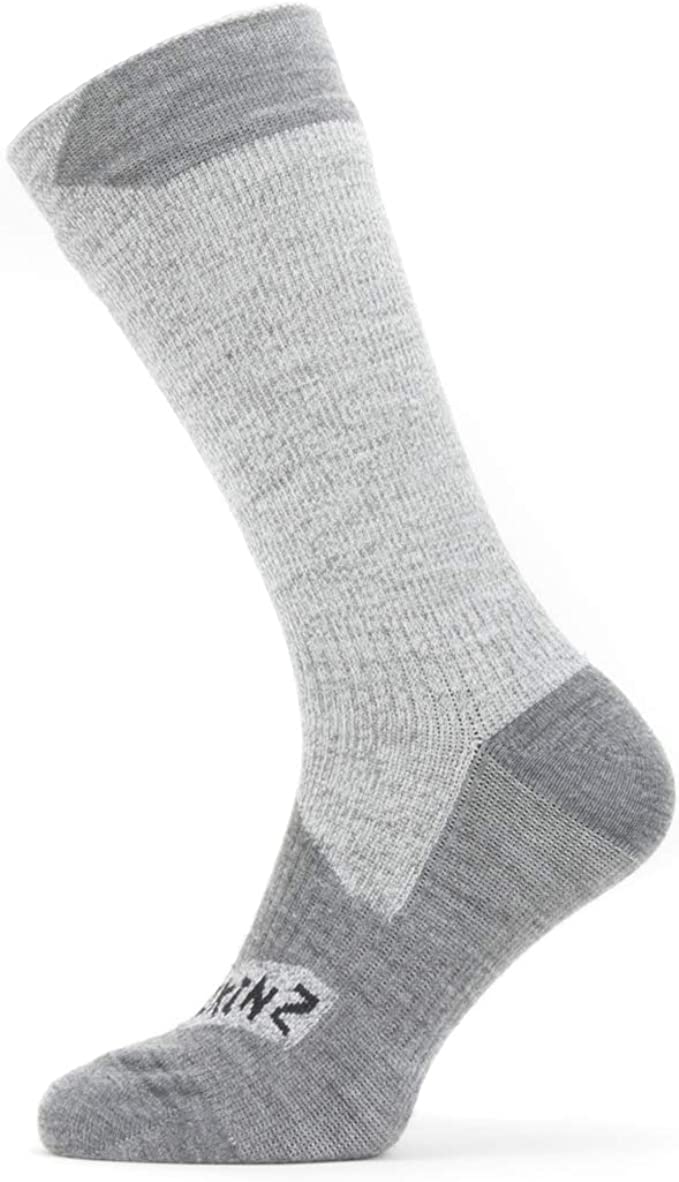 Remember that you want socks that don't cause friction in your boots and won't bunch around the ankles. Another popular pick is the Sealskinz socks. They're 100% waterproof, giving you that extra protection if it snows! They're made of a thermoregulating merino wool blend and have a cozy, supportive fit with flat seams for extra comfort. 
What Luggage to Bring to
Europe Christmas Markets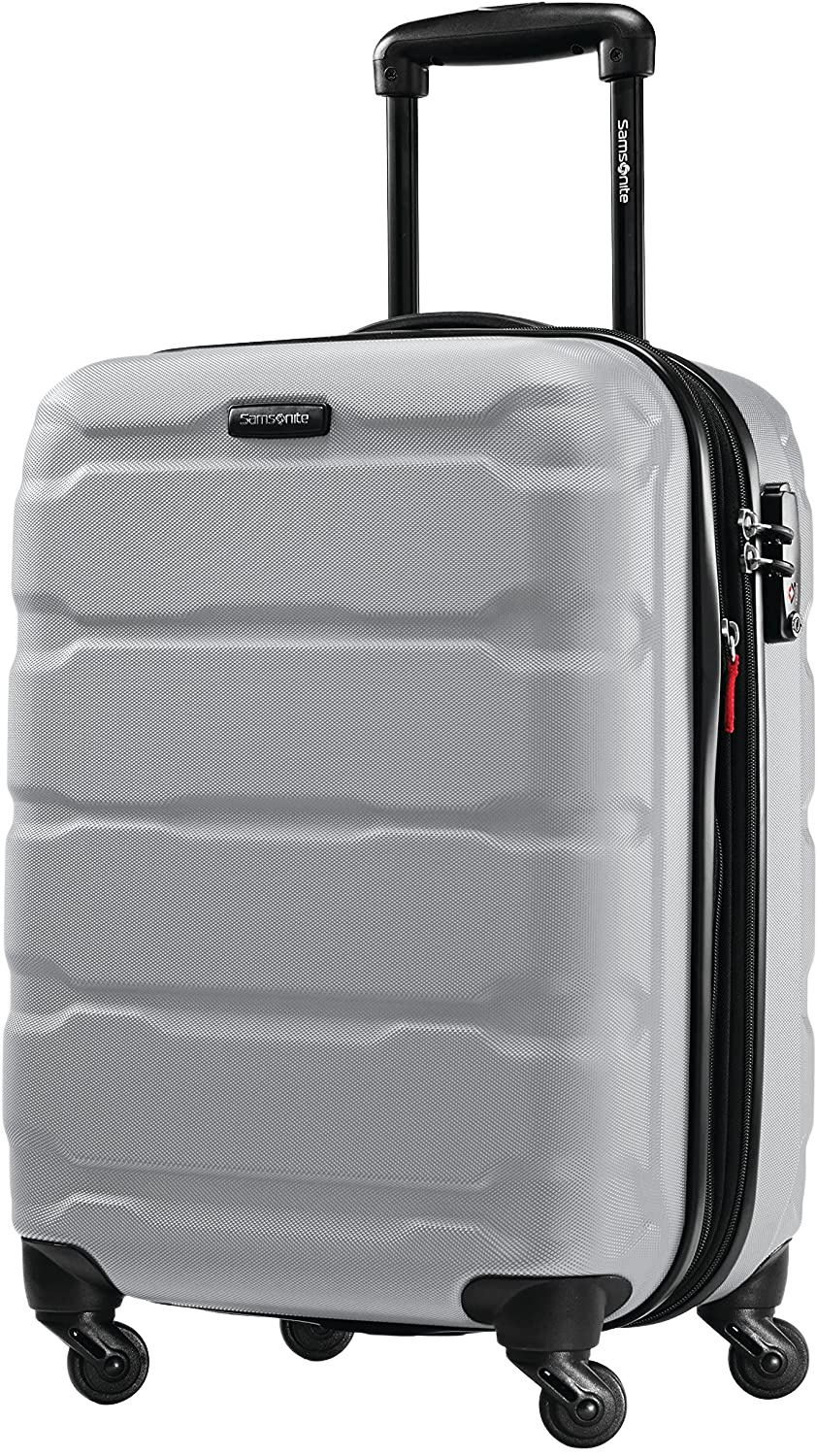 Samsonite Omni PC Hardside Luggage
Carry On International Suitcase
Carryon luggage is highly recommended for European travel, even for a trip to the Christmas Markets! Readers suggest bringing a durable carryon suitcase that fits to European airline standards. It's recommended to check with your airline to make sure your suitcase fits. 
The Samsonite Omni is only 6.8 lbs and the 20" size fits in the overhead compartment of most international airlines according to our readers. The 360-degree wheel spinners are easy to maneuver, and the scratch-resistant polycarbonate shell will most definitely hold up against the rigors of travel. 
For the purposes of your trip, it also expands to allow for some extra packing room.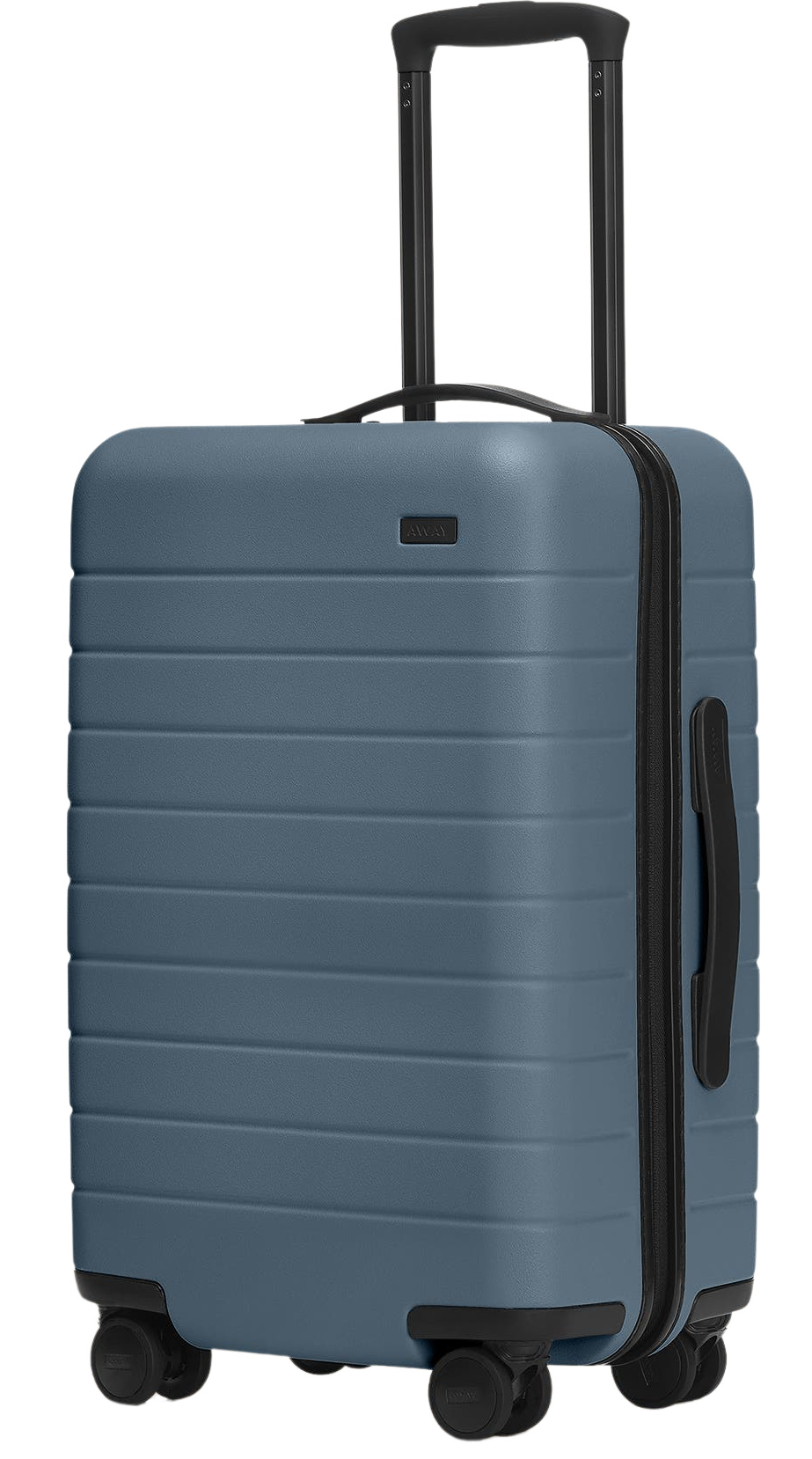 Another awesome choice for your European adventure is the Away hard side carry-on that is adored by readers for its protective shell and outstanding packing capacity. It's great quality, easy to maneuver, comes with a water-resistant laundry bag, and has a USB charger option! 
Plus, if you need to check it on the way back so you can carry on your new gifts and souvenirs, it's incredibly durable and will stay looking nice!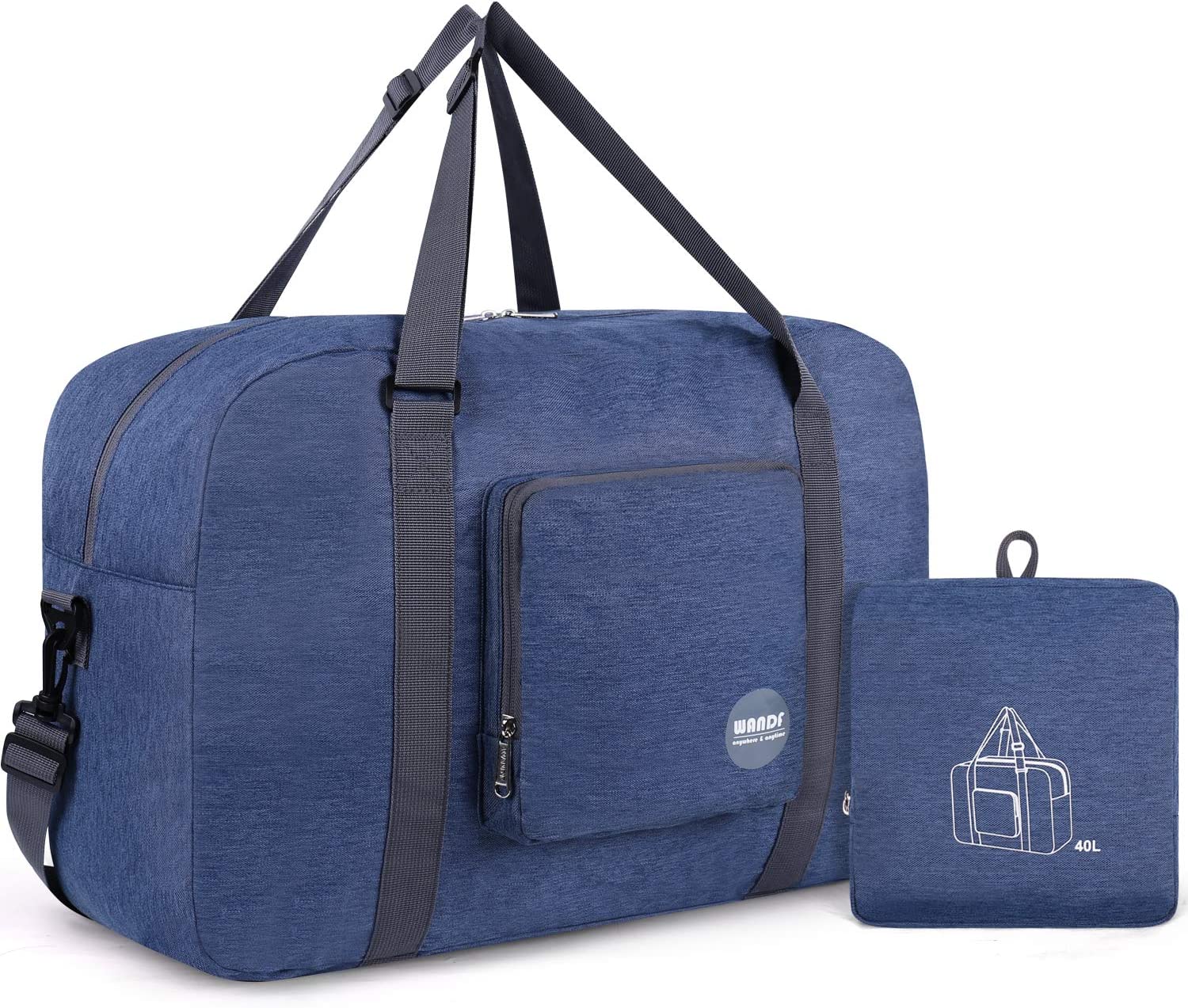 Wandf Foldable Travel Duffel Bag
Packable Duffle Bag
Because you'll no doubt be bringing some goodies home with you, a packable duffle bag is a must bring! 
One reader says, "I usually check the extra bag filled with dirty laundry so I can keep my shopping treasures on me. They're often fragile," and another says, "I cannot carry anything in an airport so I check the duffle with my dirty clothes and bring the suitcase onboard with my purchases." 
The Wandf packable duffle bag is a top choice that'll take up very little room in your suitcase as it packs small and you can pull it out when it's ready to be filled for the trip back. Whether you choose to carry it on or check it, the material is highly durable, tear-resistant, and water-resistant, so it'll keep your belongings safe! 
Take a look at more of the best duffle bags for travel here!
Extra Reader Tips for Europe Christmas Markets
It's always the little things we forget and never think of, but readers are kind enough to share their final tips:
Slip a

reusable tote

into your bag so you have something to carry your Christmas Market finds in, and nothing will be broken or forgotten. One reader says, "Take a secure

crossbody bag

and a fold-up tote for purchases." 

You also could slip

hand warmers

into your bag in case you need them to help combat the cold. One reader says, "I was so glad I had them when I traveled to Germany."

You'll need cash when shopping at all the incredible festive stalls! One reader says, "Don't forget to bring cash. You will need it for shopping at the markets, so make sure you exchange money or visit the ATM beforehand."

Multiple readers have suggested bringing some

bubble wrap

for transporting fragile items back home, with one saying, "Bubble wrap for all the cups you buy for the gluthen wine!"

Pack a

small umbrella

in case it snows or drizzles as you shop.
---
What are your tips for packing for exploring Europe's Christmas Markets? Share and comment below!
---
For more Europe packing tips, please read:
Suggested travel resources:
---
LIKED THIS POST? PIN THIS PIC TO SAVE IT!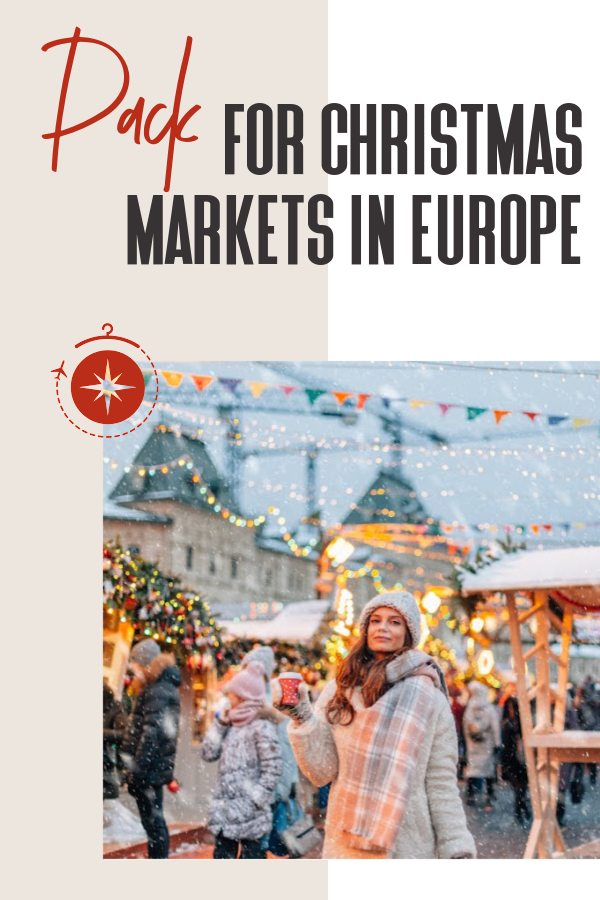 ---
We hope you liked this post on what to pack for a trip to Europe Christmas markets. Please share it with your friends on Facebook, Twitter, and Pinterest. Thanks for reading!
---