This post contains affiliate links. Visit our Disclosure page for details.
---
Join our community of 500,000 stylish female travelers! Sign up for Travel Fashion Girl's newsletter and never miss a thing!
---
One unexpected issue that many travelers discover once they get to Europe are the cobblestone streets. Find out how and why to choose the best walking shoes for Europe!
---
Choosing the Best Walking Shoes for Europe
Written by: Niki Landry
---
One of the charms of visiting many European cities is strolling through the authentic streetscapes. Old buildings, narrow alleys, and picturesque towns make for lovely photos, but often come with a pitfall: the cobblestone street.

VIDEO IN ENGLAND SHOWING YOU HOW TO CHOOSE SHOES FOR THE COBBLESTONES
While great to look at, stone streets aren't always the easiest to walk on and can make for sore feet even if you don't normally have discomfort. Depending on the city, these streets can also be hilly, slippery when wet, and uneven.
They don't have to be a detriment to your trip, though! With the best walking shoes for Europe, you can take to the streets like a local.
Geox Nebula Walking Shoe  (seen in Europe 2017)
When choosing the correct footwear to traverse stone streets, the best walking shoes for Europe include these features:
Adequate foot support
Cushioned supportive insole
Rubber sole with ridges and/or grooves
Style (a bonus)
Geox Italian Sneakers have built-in comfort plus elements of style, too.
The most important thing you can do for your feet is break in your shoes before your trip. Some of the best walking shoes for Europe may have a rough break-in period, and you don't want to endure the pain during your travels. If you break them in at home, you can wear them for shorter intervals and give your feet a break.
Below is a list of the best walking shoes for Europe to help you survive the infamous cobblestone streets.
The Best Sandals for Europe
In the summertime, nothing beats a sandal for traveling, but it's important to find something fashionable and supportive. As much as I love a simple slide-on sandal, they aren't the best for long days and walking uphill.
I highly suggest shoes with an ankle strap and cushioned sole. Leather straps also make for a more comfortable fit as opposed to a stiff, man-made upper.
The downside is that all of these features often make for a pricier shoe. If you are a savvy shopper, you can often take advantage of end-of-season sales and promotions to help offset some of the cost.
We've got thirteen more comfortable walking sandals for you to choose from!
The Best Flats for Europe
If you prefer a closed-toe option, then loafers, slip-ons, and oxfords may be more your style. These three styles come with insole support and cushioning, but you can always add an insole to an existing shoe you own.
I love the look of these shoes without socks, but it's not always the best option if you want to keep your feet comfy and fresh. Instead, pack a pair or two of these no-show shoe liners to wear with your low-cut shoes.
Finding shoes that are both comfortable and fashionable is the ultimate goal for almost all female travelers. Find out where to shop for comfort shoes!
The Best Sneakers for Europe
Stylish sneakers are always a good option for any city streets and some of the best walking shoes for Europe in 2017. They're particularly good on wet cobblestones, which you'll encounter since many regions may experience rain year-round.
Even if you dress casually, you can still looked pulled together with one of these three shoe options if you choose classic, tailored clothing. Choose a shoe with a sturdy rubber grip on the sole.
If you have issues with your ankle rubbing on the back of low-cut shoes, then a pair of mid-top shoes may be what you're after. I wore my pair continuously on my spring trip to Portugal.
Take a look at this fun selection of women's casual sneakers!
Vixen | Ballet Flats | Fashionista
The Best Ballet Flats for Europe
Standard ballet flats are not the best walking shoes for Europe for a full day of sightseeing. They're the perfect option for a dressy, chic shoe on light travel days or evenings. However, we don't recommend you spend eight hours walking in them.
They're my least my favorite option for cobblestones because they tend to slip off the back of the foot and rub, especially on narrow-footed women, but it may be necessary if you need dressy options without a heel during your trip.
Similar to the other shoes listed above: look for a flexible sole, cushioned insole, and a soft upper that easily molds to your foot if you plan to spend extended periods of time walking in them.
Take a look at the ten most cute and comfortable ballet flats for travel!
The Best Boots for Europe
For visiting destinations in the shoulder season or with unpredictable weather, a pair of ankle booties are the best walking shoes for Europe. They're great for keeping your feet warm and dry, but are also a European footwear staple.
To bear the brunt of cobblestones, look for options with a thick sole and cushioned interior. Also, a bottom with grips will help going downhill on slippery stones. I like the simple pull-on style for ease of dressing and removal at the airport.
For more ideas, take a look at the best women's waterproof leather boots as voted by TFG's readers!

---
What do you think are the best walking shoes for Europe? Please share below!
---
For more ideas on walking shoes for Europe, please read:
---
LIKED THIS POST? PIN THIS PIC TO SAVE IT!
---
I hope you liked this post on the best walking shoes for Europe. Please share with your friends on Facebook, Twitter, and Pinterest. Thanks for reading!
---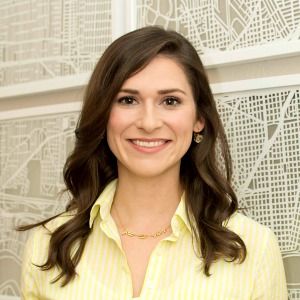 Author Bio: Niki is an interior designer and artist from Louisiana. In addition to her design work, she writes for local and online publications sharing her experiences and passion for travel. Niki is currently adding stamps to her passport while building her design practice, Niki Landry Designs.
---
Liked this article? Check out similar posts: