Support TFG by using the links in our articles to shop. We receive a small commission (at no extra cost to you) so we can continue to create helpful free content. As an Amazon Associate, we earn from qualifying purchases made on Amazon in addition to other retailers featured on the blog. Thank you, we appreciate your support!
Recently, one of our readers reached out and asked us for help. She's traveling Europe for nine months and is overwhelmed at the idea of packing for this amount of time. Find out our tips on how to pack for Europe and share yours in the comments!
---
How to Pack for Europe
---
Travel Fashion help! Reader asks:
My partner and I will be embarking on a travel adventure through Europe next year (March until October or November) and I am super organized with everything–tracking money, tracking conversions, the itinerary, toiletries–everything except my clothes! I just can't get my head around how to pack for Europe.
My color spectrum is not huge–I like wearing black, black, and more black. It's my thing, I make it work, but I don't know how to carry it overseas. I'm thinking some staple black items then key pieces that add color and texture and layers?
I just don't know where to start…
TFG Says:
Congratulations on your exciting adventure! I've been traveling long term for eight years and it's been the best decision I ever made!
I have two packing guides that are perfect places for you to get started: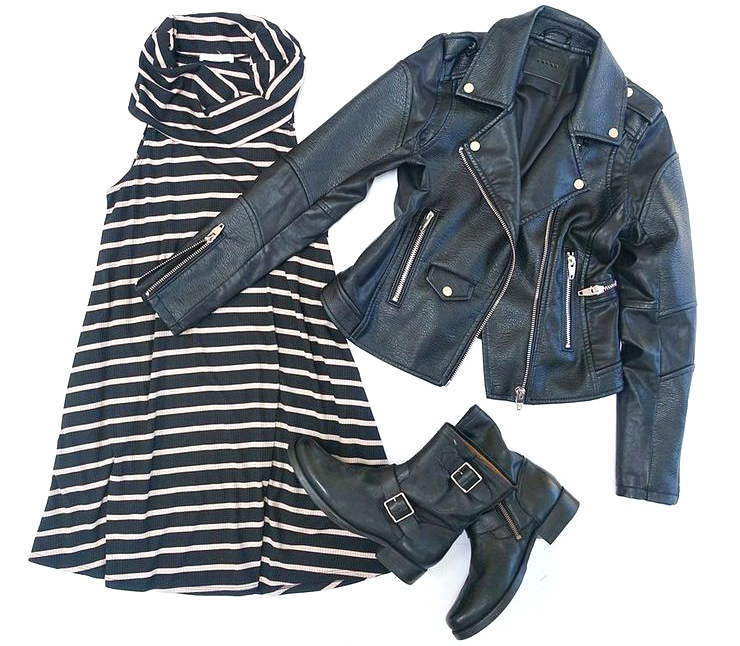 Clothing
I also got stuck in an all-black clothing rut midway through my travels. I used to wear tons of color, then I got into an all-black phase, and then I realized how boring all my travel pics looked!
If you love to wear black, definitely choose it as a base, but try to find at least one or two other neutral colors that you like to wear.
I've found that the perfect complement to my love for black is white (see here). Two other colors that have also worked for me are light grey like this and a royal blue.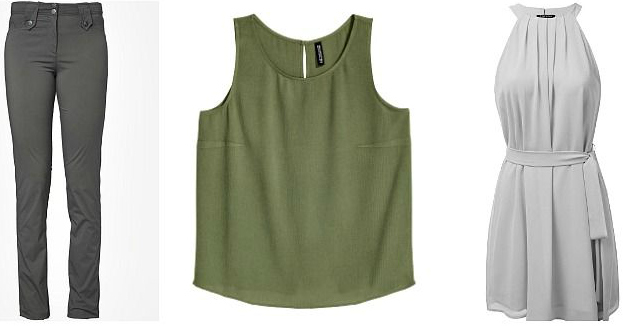 Comfortable Pants | Crinkled Top | High Neck Sleeveless Dress
I don't really like prints unless they're black/white and not on top. These tips on mixing prints might be a good place to get comfortable with this type of styling.
If you're like me, introduce a few subtle prints in neutral colors (or black/white) to mix things up a little and create interest to an otherwise drab wardrobe.
Here are more tips on how to plan a travel wardrobe using black as your base!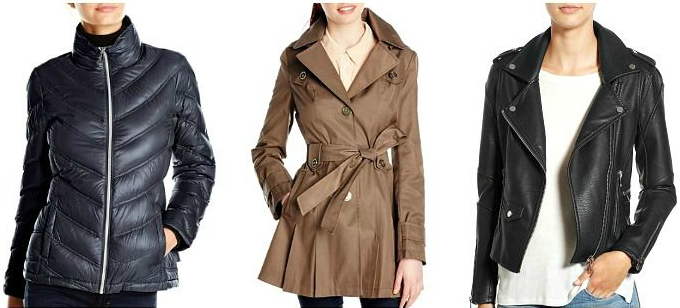 Lightweight Packable Jacket | Trench Coat with Hood | Leather Jacket
Outerwear
Because you're traveling through Europe starting in Spring and ending in Autumn, I'd also encourage you to read this Ten Step Packing Guide for Trips with Mixed Weather.
The good thing is that you're not traveling in winter, so you can skip the heavy winter coat, but you will need to layer your clothing because there may still be snow in March or April. Look at extended weather forecasts online to get an idea of what to expect.
Because the bulk of your trip is in the cooler seasons (spring/autumn), I would focus the majority of your clothing on cool weather items instead of hot weather. Dresses are a fantastic option for your type of trip.
Learn more about how to wear dresses in between seasons here!

Bootie | Sneaker | Ballet Flat
Shoes
For shoes, I'd pack three (but no more than four) pairs: ankle booties, ballet flats, sneakers, and/or sandals. You can always pack the three that are most suitable to your taste and buy an additional pair there if needed. I'd definitely include ankle booties as one of your main pairs, though.
These are some tips on how to choose the best walking shoes for Europe!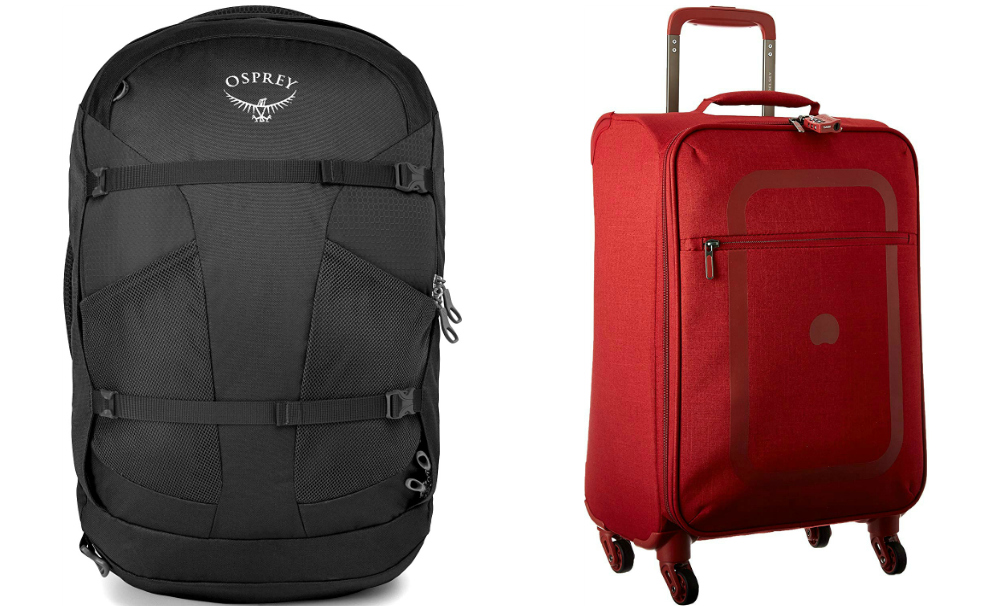 Osprey Backpack | Delsey Carry-on Luggage
Luggage
For luggage, if you plan to move quickly and only stay in cities for 2-4 nights at a time, opt for a backpack (if possible) to make transit easier.
If wheels are a must, opt for something sturdy that won't fall apart on the jagged streets. I like these Osprey backpacks and suitcases.
Dragging heavy luggage up and down the train, bus, and subway station stairs is no fun, so try to keep the overall weight down. You don't want a heavy bag to put a damper on your experience.
Here are more recommendations on top luggage brands!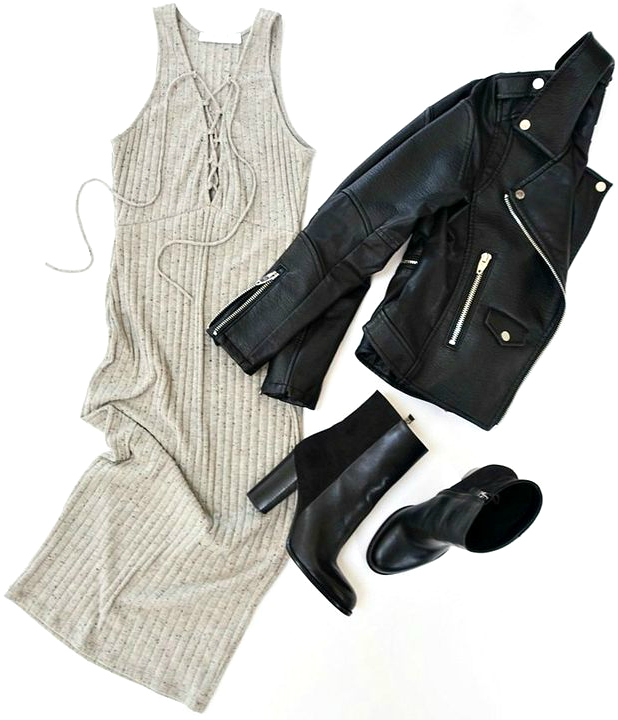 Travel Fashion Tip: Remember, even though you're traveling for up to nine months, you really only need to pack for one season: spring. Then you can add or remove clothing as needed. Just make sure all your pieces can mix and match for maximum versatility.
---
Have an amazing trip!
Do you have any suggestions on how to pack for Europe for 9 months? Please share your comment below!
---
For more ideas on how to pack for Europe, please read below:
---
LIKED THIS POST? PIN THIS PIC TO SAVE IT!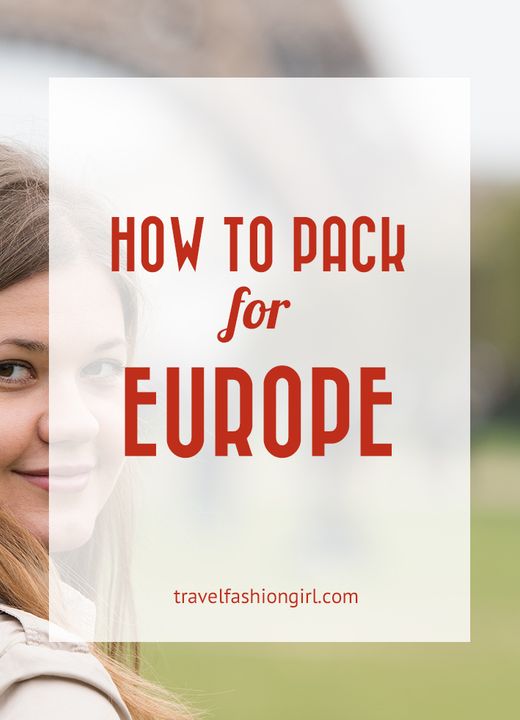 ---
I hope you like this post on how to pack for Europe for 9 months. Please share with your friends on Facebook, Twitter, and Pinterest. Thanks for reading!
---