Support TFG by using the links in our articles to shop. We receive a small commission (at no extra cost to you) so we can continue to create helpful free content. Thank you, we appreciate it!
Headed to a music festival in Europe? Lucky gal! Find out exactly what to expect for festivals located anywhere from campsites to cities!
---
European Music Festivals
Written By: Claire O'Reilly
---
Central Europe is a hotspot for warm, dry summer music festivals. The likes of Barcelona's Primavera and Lisbon's Nos Alive are well-established concrete jungle affairs, harsh dystopian landscapes visited on a day-to-day basis, after which a safe retreat back to self-sourced accommodation allows for naps, showers, and air-conditioning.
These are some examples of the luxuries that are sparse at the alternative, not-so-sleepy beachside camping festival of Eastern Spain's Benicassim or the island madness of Sziget on the outskirts of Budapest, Hungary.
Start by reading these tips on how to pack for a music festival:
Whether you're camping or in a concrete jungle, every festival is different and can wildly different fashion and styles. Access to naps, showers, and air-conditioning almost gives the concrete jungle option an air of sophistication compared to other festivals!
And since you can't stay on the property past a certain time, the average ticketholder must also shell out on accommodation and transport.
Basically, concrete jungle festivals are more expensive, so the crowd is often older and/or a little wealthier and/or line-up enthusiasts to such an extent they don't mind saving and spending for this one weekend. This demographic informs the trends.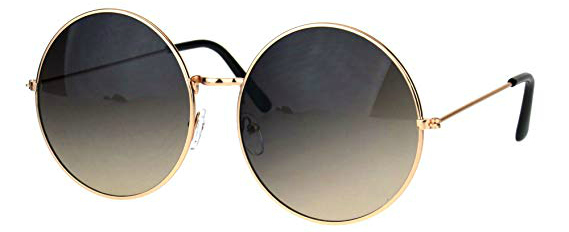 Classic Joplin Style Circle Lens Sunglass
Accessories
Across the board, black is most definitely the new black, from neat leather backpacks, side bags, and studded bumbags (fanny packs), to wide-brimmed hats or baseball caps, to the darkest of perfectly rectangular or perfectly circular sunglasses.
Use packing cubes to keep your clothes and festival essentials organized in your bag!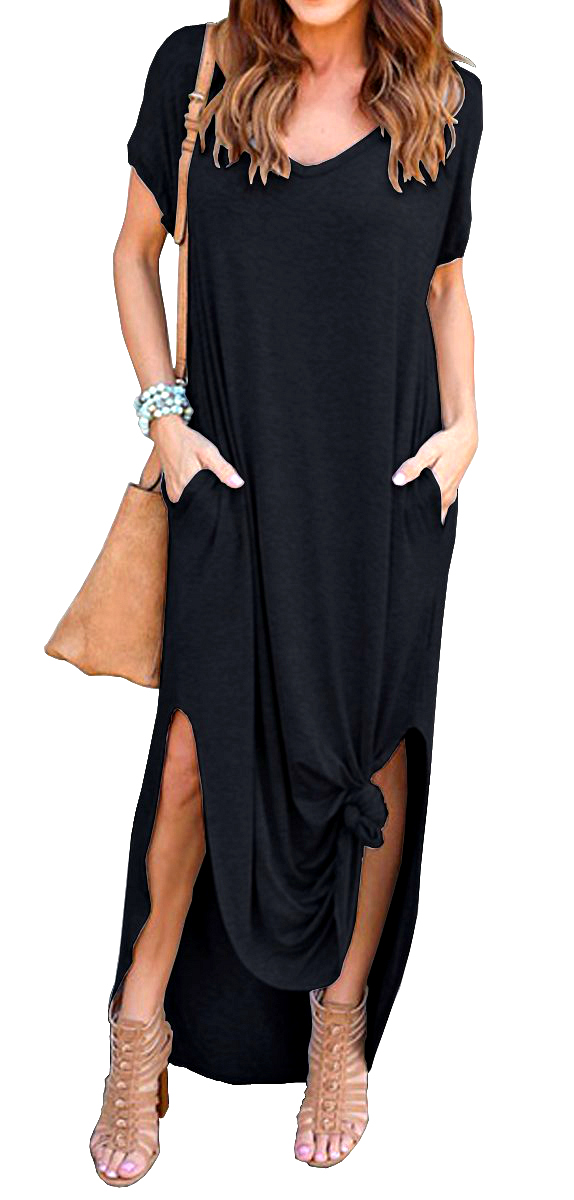 Grecerelle Loose Pocket Maxi Dress
Clothing
Loose chic is the aim of the game – we're talking camis, halters, and plunges on top, high-waisted denims, minis, culottes, co-ord, short maxi dresses, and minis.
Of course, check the weather forecast before you go. Some cities might be cold even in summer.
Use a capsule wardrobe to pack light but create many outfits.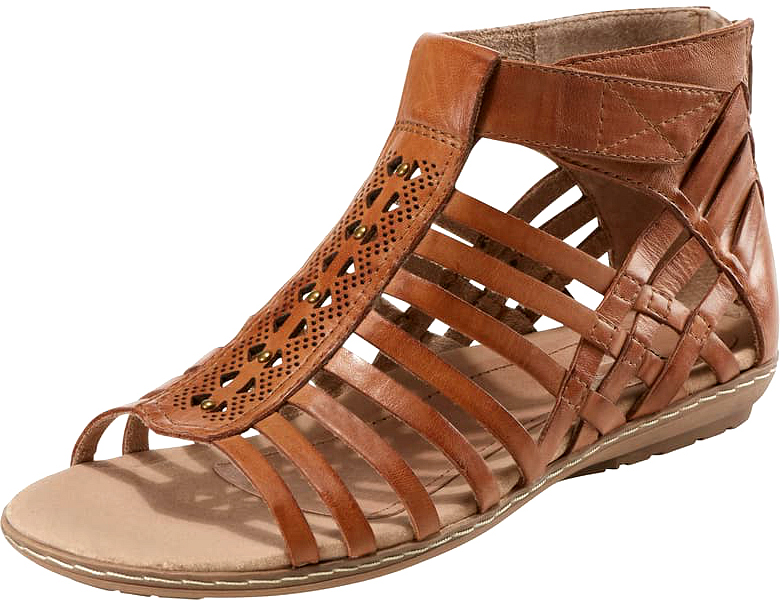 For footwear, choose sandals, sneakers, or wipeable boots only. You might be tempted by suede but the dusty terrain is unforgiving to soft finishes.
If you're headed somewhere like Glastonbury and there's rain in the forecast, be prepared for mud with knee high Wellies or other rubber rain boots!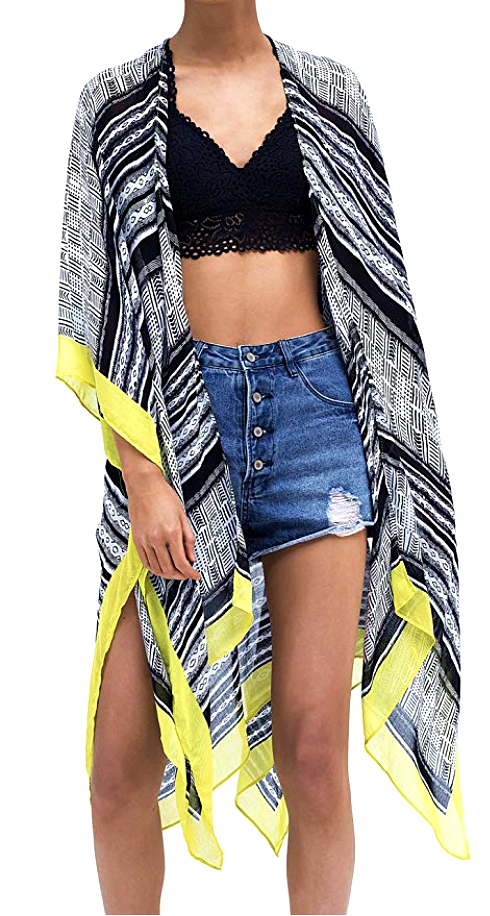 All the above attire is welcome, but more importantly, this kind of environment has been home to some of the most outrageous outfits I've ever seen.
The stunning and bold get inspiration from all eras of contemporary fashion, we're talking a hodgepodge of animal print leopards in neon or multi-colored textured fabrics cut to tight singlets, flowing strapless polka-dot jumpsuits, floral silk maxis, swimsuits adorned with the paintings of Caravaggio or Klimt, homemade headpieces with flower, feathers, and ribbons.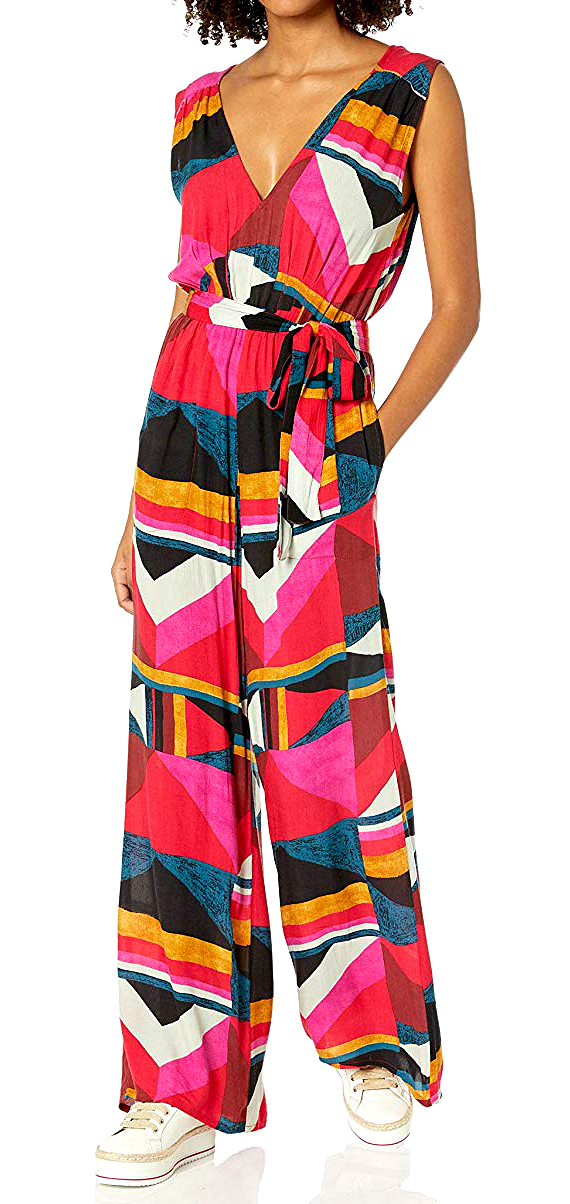 Billabong Seeing Tricks Romper
It's as though there's an unspoken rule that anything remotely pretty and/or tangible can become materials for play, and the attendees are dutifully obliging.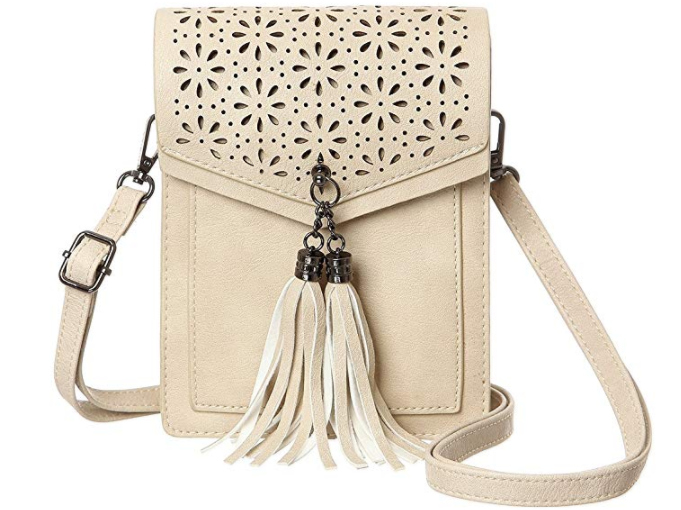 Minicat Crossbody Cell Phone Purse
My point here is, there is no better demonstration of the elasticity of artistic license when it comes to your wardrobe than a music festival. You can wear literally whatever you like.
As the wise old saying goes, you do you. Have a great festival!
---
What else would you add to our European music festival packing list? Please comment below!
---
For more packing tips, please visit these Europe Packing Lists:
Suggested travel resources:
---
LIKED THIS POST? PIN THIS PIC TO SAVE IT!
---
We hope you liked this post on what to wear to European music festivals. Please share with your friends on Facebook, Twitter, and Pinterest. Thanks for reading!
---
Author Bio: Claire ​is a film and drama graduate based in Dublin, Ireland. By day she is a children's TV presenter, by night a not-suitable-for-children theatre maker​, and by nature an insufferably giddy pig.
---