Support TFG by using the links in our articles to shop. We receive a small commission (at no extra cost to you) so we can continue to create helpful free content. Thank you, we appreciate it!
Whether or not you love wine, French wine country is beautiful to visit! Find out what to wear in French wine country so you can enjoy your trip any time of year.
---
What to Wear in French Wine Country
Written By: Maggie Fogg
---
Many of the best wines in the world are created in France. From the Champagne region in the northwest, to the equally famous Bordeaux region in the southeast, there is fantastic wine to be found and vineyards to tour in virtually every inch of the French countryside.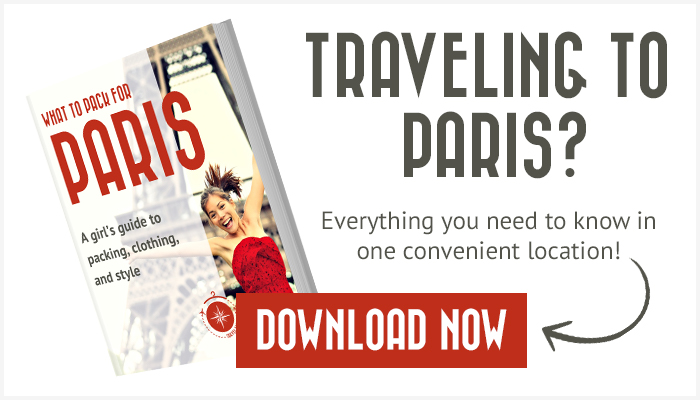 Here's a quick summary of what to wear in French Wine Country:
French Wine Country Clothing Style
French women know how to dress with an understated elegance, femininity, and chicness, even when they're seeking comfort. While exploring French vineyards on a wine-tour, comfort it essential, but style shouldn't take a backseat.
The French savor the senses and dress well. When deciding what to wear in French wine country, take their cue and embrace natural fabrics, beautiful cuts and subtle palettes of pastels and neutrals to compliment the countryside.
However, remember to choose comfortable clothing and footwear conducive to lots of walking and moving frequently between different temperatures as you move in and out of cellars, tasting rooms and vineyards.
Longsleeve | Blouse 1 | Shirt | Blouse 2 | Tank | Pants | Skirt | Jeans | Romper | Dress | Kimono | Sweater | Flats | Boots | Hat | Bag
What to Wear in French Wine Country in Spring and Summer
The Bordeaux Region is famous for producing many of France's most popular wine varieties, such as Cabernet Franc, Cabernet Sauvignon, Merlot, and Malbec, all beautifully full-bodied with deep, red hues. You'll definitely want to visit a winery or two on your trip!
When visiting the region, it's ideal to go between the months of March and May, when vineyards are less crowded, yet provide stunning, lush views. Weather is generally mild in the spring, and even warm from late April to May. March has an average low of 5°C (41°F) and a high of 15°C (59°F), while May has an average low of 11°C (52°F) and a high of 21°C (70°F).
Start by reading these general tips on packing for spring and summer travel:
Weather becomes warmest and sunniest in the summer between June and August, however the countryside will become much more crowded with vacationers. July and August have an average high of 27°C (81°F) with a low of 16°C (61°F) and 8 hours of sunshine.
When creating your French wine country packing list, be prepared for rainy days throughout the spring and summer, as well as temperature drops at night when visiting the Bordeaux region.
French Wine Country Packing List for Spring and Summer
When deciding what to wear in French wine country, add these essentials to your France packing list:
Ballerina flats or covered, flat shoe
Romantic, pastel rompers and sundresses
Light, comfortable denim or trousers
Pretty tops, blouses
Kimono jackets, cardigans
Oversized hat
Sunglasses
Straw tote back
Umbrella
Structured moto jacket
When visiting vineyards in the spring and summer, it's recommended to pack layers. Spring weather can be temperamental, ranging from warm and sunny, to grey, drizzly and windy.
Dressing in layers is also much more convenient for winery tours, since you'll be moving inside and outside quite a bit, as you move between tasting rooms, cellars and vineyards.
Find out how to turn any one of your dresses into versatile dresses!
As you learn about the different aspects of the winemaking process, you'll be walking through each vineyard's facilities and grounds, so opt for sturdy, flat footwear. It's generally recommended that you stick with a covered toe, such as a nice pair of ballerina flats.
Dress comfortably, yet stylishly with a pair of slim cut jeans, a simple camisole and a kimono jacket in the spring or a beautifully-but blouse in a pretty and romantic print.
Here's the best skinny jeans for travel!
When choosing what to wear in French wine country in the summer months, opt for a feminine summer dress or romper in pastel hues, paired with an oversized hat and sunglasses to protect you from too many rays out on the vineyards.
A sturdy straw tote is the perfect accessory for the French countryside and can even carry a small bottle or two to take home.
Fashionable summer accessories are the easy way to add style to your vacation wardrobe!
Top | Blouse | Sweater 1 | Sweater 2 | Sweater 3 | Pants 1 | Pants 2 | Leggings | Dress 1 | Dress 2 | Coat | Vest | Boots 1 | Boots 2 | Scarf | Bag
What to Wear in French Wine Country in Fall and Winter
Fall weather in France is quite lovely, but it's generally not recommended to visit wineries between the months of September and November because it is harvest season and winemakers are incredibly busy.
The winter months are actually a much better time to visit vineyards throughout the French countryside to sip, sample, and savor French wine-making at its finest.
Start by reading these general tips on packing for autumn travel:
If you visit the northern countryside, check out popular wine regions Champagne and Alsace. While the Champagne-Ardenne region, produces one of France's most famous wine exports, the Alsace region is known for producing sweeter white wines, similar to Germany, such as Riesling and Gewürztraminer.
Generally all of France is quite mild and temperate, including the northern regions of Champagne and Alsace. Generally these regions have temperatures sitting between 15°C (59°F) in the early fall and 5°C (41°F) in the late fall and 0°C (32°F) and 4°C (39°F) in the winter months with an average of 10 days of rainfall per month.
French Wine Country Packing List for Fall and Winter
For your France packing list, add these essentials:
Leather gloves
Faux-fur or down vest
Felt hat or toque
Sturdy riding boots or water resistant boots
Leggings and dark slim jeans
Cozy sweaters with fashionable details
Wool Scarf
Umbrella
Mid-length coat (consider water-resistant)
Dresses and blouses that can be dressed up for dinner
Sturdy, zippered tote bag
With fall and winter's mild temperatures, layers continue to be essential. When choosing what to wear in French wine country, go for well-made classic pieces in cozy natural fabrics like leather boots and gloves and wool scarves and sweaters.
Pack items in rich colors with chic and fashionable details, sweaters with cut-outs and embellishments, a faux fur vest for added warmth, feminine, refined prints like a floral shift dress and a tweed overcoat.
Find out why leather boots are some of the best travel shoes to Europe!
Pair with delicate accessories like floral earrings with a vintage feel and soft leather gloves in a cognac brown.
Tote around your favorite bottles with a versatile carryall from one of France's most iconic brands, Longchamp.
Find out which items they chose as the warmest gloves for women!
French Wine Country Accommodations
Don't lose all of the charm that wine tasting in France delivers by staying at a sub-par accommodation. There are endless accommodation options of romantic B&Bs, inns and chateaux throughout the French countryside. Hop on Airbnb's website to explore the many charming options at any price range!
Read these Airbnb tips for more info!
French Wine Country Transportation
There are endless ways to explore French wine country. From booking a tour to renting a car – or even travelling from vineyard to vineyard by bike – it all depends how long you're going for and how many vineyards you're looking to visit.
Start by selecting which region you'd like to visit, and explore your transportation options from there. For more independence, a car is your best bet. Some Airbnb's may even include bicycles that you can use to get around town.
What to Do in French Wine Country
If you tire of wine tasting, there are many other things to explore in the countryside from history and architecture to fine dining and a casual stroll. In the Bordeaux region, visit the Archachon beach, sail around the bay and sample a few delicious oysters.
The Alsace region is incredibly picturesque! A cultural hybrid of France and Germany, Alsace has only been part of France since World War II and has retained a decidedly German heritage.
The region is peppered with quaint little towns, rolling hills and stunning vistas straight off a postcard. This is the perfect region for hiking, road tripping from town to town, and scoring some epic Instagram shots.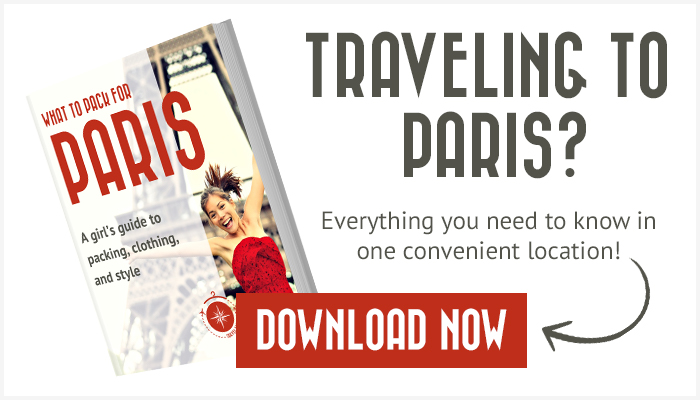 ---
What are your tips on what to wear in French wine country? Please share in the comments!
---
For more on what to wear in Europe, please read:
Suggested travel resources:
---
LIKED THIS POST? PIN THIS PIC TO SAVE IT!
---
Hope you liked this post on what to wear in French wine country. Please share with your friends on Facebook, Twitter, and Pinterest. Thanks for reading!
---
Author Bio: Maggie Fogg is a full-time traveler and writer. She left Toronto with a one-way ticket to Spain and has been making her way around the globe ever since. Currently, you can find her dancing and hiking her way around South America. Follow Maggie on Instagram.
---