Support TFG by using the links in our articles to shop. We receive a small commission (at no extra cost to you) so we can continue to create helpful free content. As an Amazon Associate, we earn from qualifying purchases made on Amazon in addition to other retailers featured on the blog. Thank you, we appreciate your support!
If you're heading off on a Europe river cruise soon and unsure what to bring, get advice from the experts: the TFG readers! They're sharing their top tips on what items to pack for your exciting trip!
---
River Boat Cruise Europe Packing List
---
Table Of Contents
Europe remains a much-visited continent and while hitting the towns and cities is one way to see what it has to offer, taking a European river cruise is becoming increasingly popular! A river cruise is definitely a unique kind of trip, as it's a little slower, a bit more intimate, and still full of breathtaking views and history. 
So, when it comes to what to pack for a European river cruise, there are a lot of things to take into account. For instance, it's super important to bring clothes that are versatile and pack well, as you won't have as much space for luggage, and there won't be features like an ironing board available, either. 
A second important factor is the weather in Europe can vary drastically from season to season, so it's always important to dress for the time of year. Readers highly recommend looking at weather forecasts ahead of time and using a weather app like The Weather Channel. 
How Long Are European River Cruises and When Is Best to Go?
The length of a cruise varies, as some are as short as four days, while others can be as long as 15 days! You can download this printable packing list for free to plan your European adventure, no matter the length!
Peak season tends to be May to September, but it can get very crowded and be quite hot and humid! Readers say cheaper cruises are offered in spring, especially for tulip season in places like the Netherlands. And, of course, some of the most popular European river cruises are to partake in the enchanting Christmas markets in Eastern Europe or in such popular countries as Austria and Germany. 
The clothing and shoe items you bring will depend on the activities you have planned, whether it's strolling through gorgeous tulip gardens in Amsterdam or trekking through snowy streets buying gifts at the Christmas markets in Salzburg!  
Perhaps you aren't embarking on a river cruise, but still need help with general packing for Europe, these resources are useful:
Readers are happy to share their top tips and tricks to prepare for an amazing European river cruise, both for warmer and colder months. Read further below to see a river cruise packing list for all seasons!
If you're wondering what to pack for a cruise vacation, check out this awesome cruise packing list!
What to Wear on a River Cruise in Europe
While your typical cruise is mostly about having fun onboard, river cruises are all about exploring the sights of each destination you stop at and experiencing the culture around you. For this reason, river cruises are much more casual and easy to dress for. The main things to focus on when choosing clothes are comfort, packability, and because it's Europe, a little bit of style, too!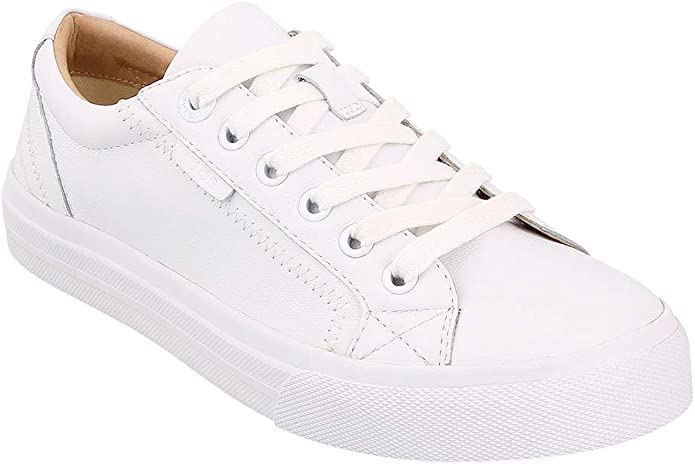 Taos Plim Soul Leather Sneakers are sturdy and stylish for a slow cruise down the waterways
Readers say most of your time will be spent sightseeing, taking walking tours, visiting ancient ruins, and overall being on your feet most of the day. For this reason, dressing comfortably is the #1 priority when packing–especially shoes! 
Though because you'll be out and about in stylish European cities, choosing chic, neutral pieces is always a great idea. A good rule of thumb is to keep things polished and simple to fit in with the European style. 

The Columbia Freezer Dress is mid-length and perfect for Europe | Sizes XS-XXL
TFG readers tell us that it's good to have some modest options, even in warmer weather, in case you visit churches and other culturally significant sights where covered shoulders and longer bottoms are. Things like long shorts and midi-length dresses are great, and they're also super stylish! 
Travelers and readers report that river cruises don't have a formal night, and the dress codes aren't as strict, so you won't need a fancy dress. However, if you want a bit more oomph, a cute pair of sandals or wedges in the spring and summer and a nice pair of boots in the fall and winter will cover you even for nicer dinners! 
Regardless of the time of year, readers recommend always bringing layers. Spring cruises can be chilly, and fall cruises can be super warm! It's best to prepare for different weather situations, and layering is always key, no matter the season.
Find out the top reader recommendations for the best white sneakers!
What to Pack On a European River Cruise in Spring and Summer
According to readers, packing for a European river cruise in the spring and summer is pretty easy! Some staples are comfy and versatile pants or shorts, light summer dresses, t-shirts, and blouses. Definitely make sure you bring a sweater to layer, too. 
Spring in Europe can definitely be rainy, so readers also recommend bringing a light rain jacket, too. Here's what to wear on a European river cruise in the spring and summer!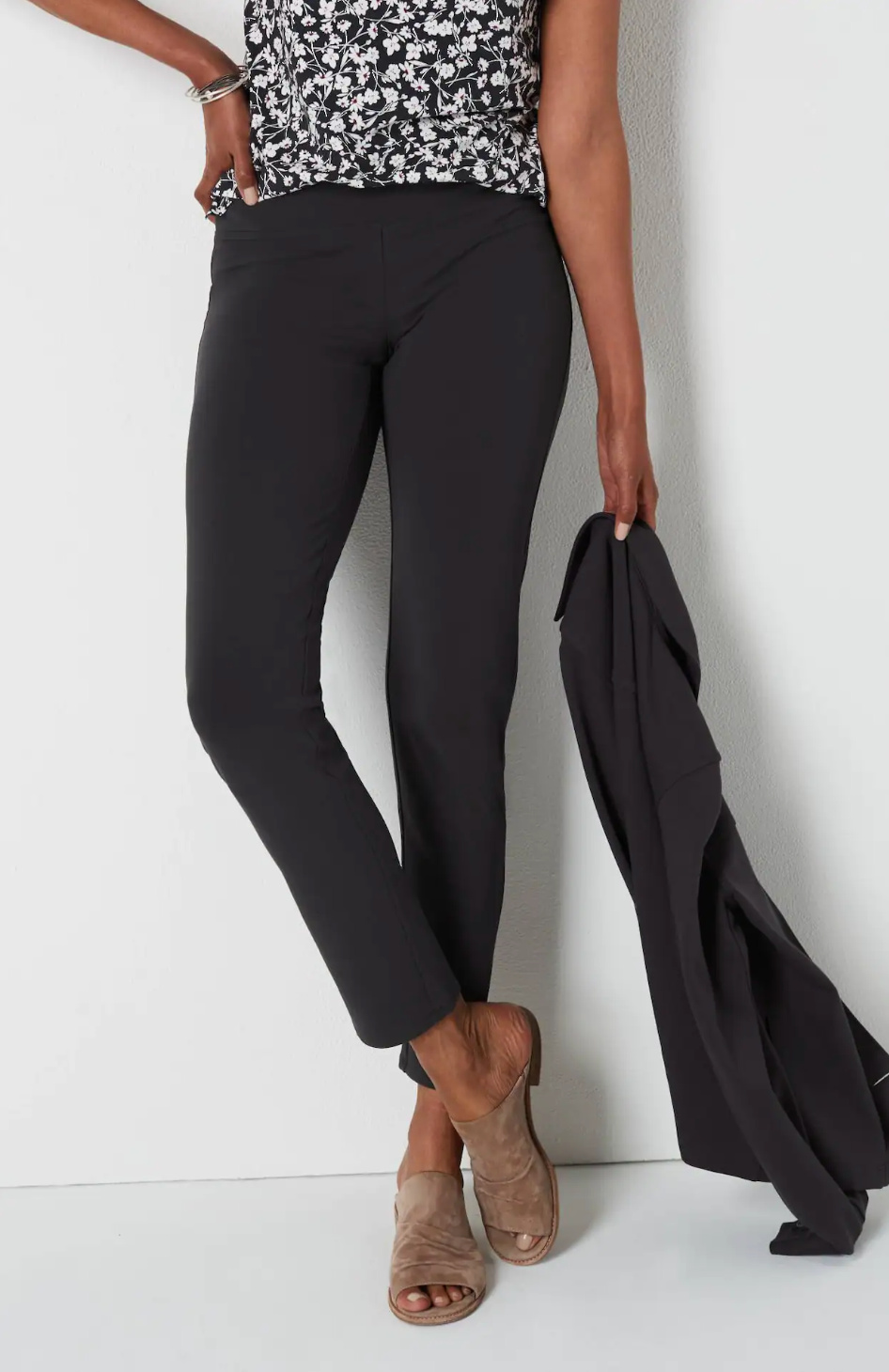 J. Jill Wearever Smooth-Fit Slim-Leg Pants | Sizes XS-4X Regular, Petite & Tall
Pants for a Spring and Summer European River Cruise
For pants, opt for a comfortable pair that still looks nice, is versatile enough to wear with different tops, and easily transitions from day to night. Your river cruise trip will include a lot of walking under the sun, so staying cool and having ample mobility is super important to keep in mind when choosing your travel pants! 
TFG readers LOVE the Wearever Smooth-Fit Slim-Leg Pants by J.Jill. This pair is made for travel! They allow for lots of movement, they're flattering, versatile, and pack amazingly well! Plus, these are a super chic option, so they're great for a European adventure! 
They can take you from casual sightseeing by day to a nicer dinner by night. (Check out the more of these awesome pants here!)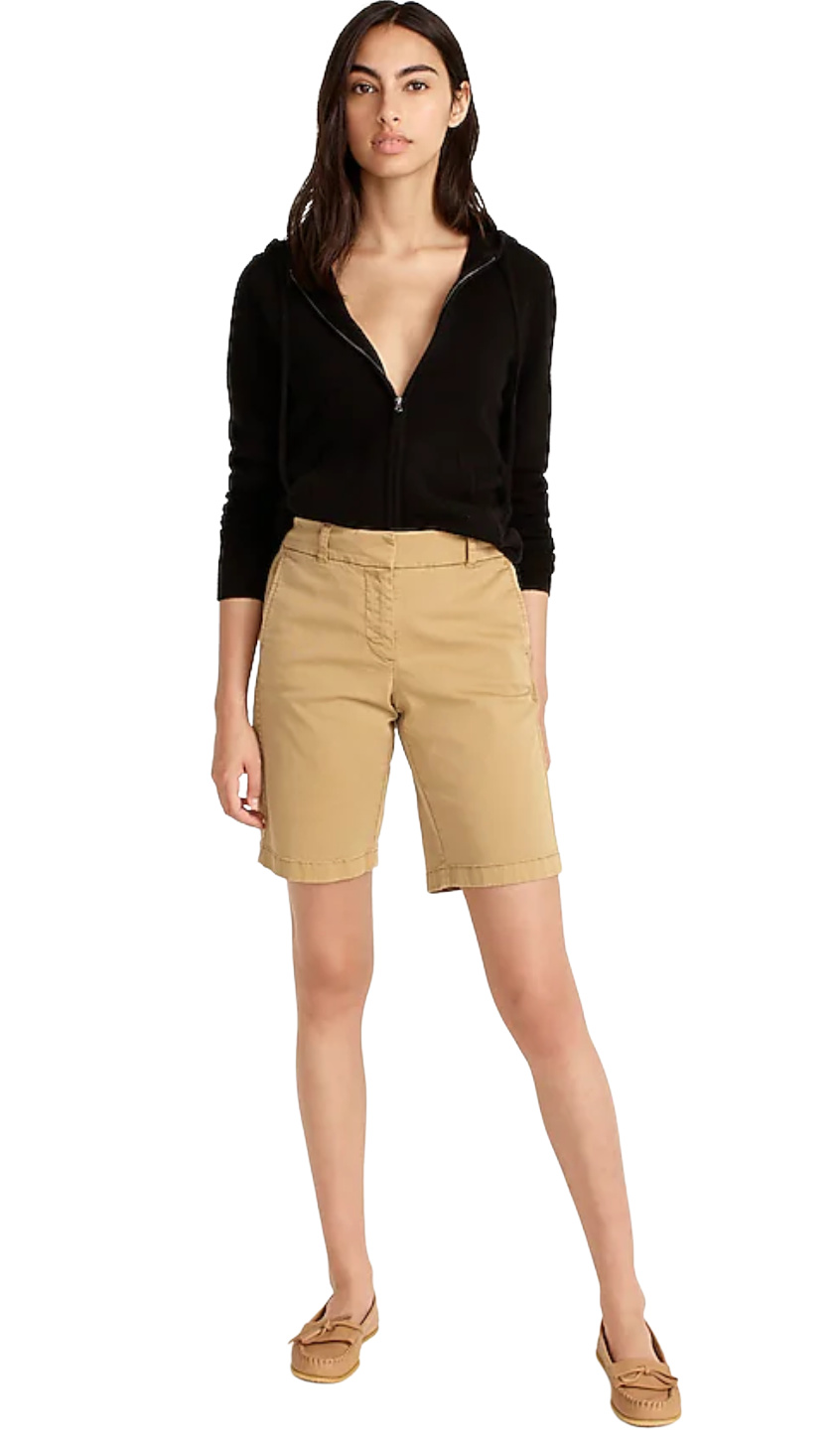 J.Crew Long Chino Shorts | Sizes 00-16
If shorts are your preference, a pair of long lightweight shorts would be perfect for staying cool while sightseeing, or even dressed up with sandals and a cute blouse for dinner! Like the classic chino shorts pictured from J. Crew, a longer length is much more versatile than something shorter.
If you want more pants or shorts ideas for a European river cruise, check out these articles: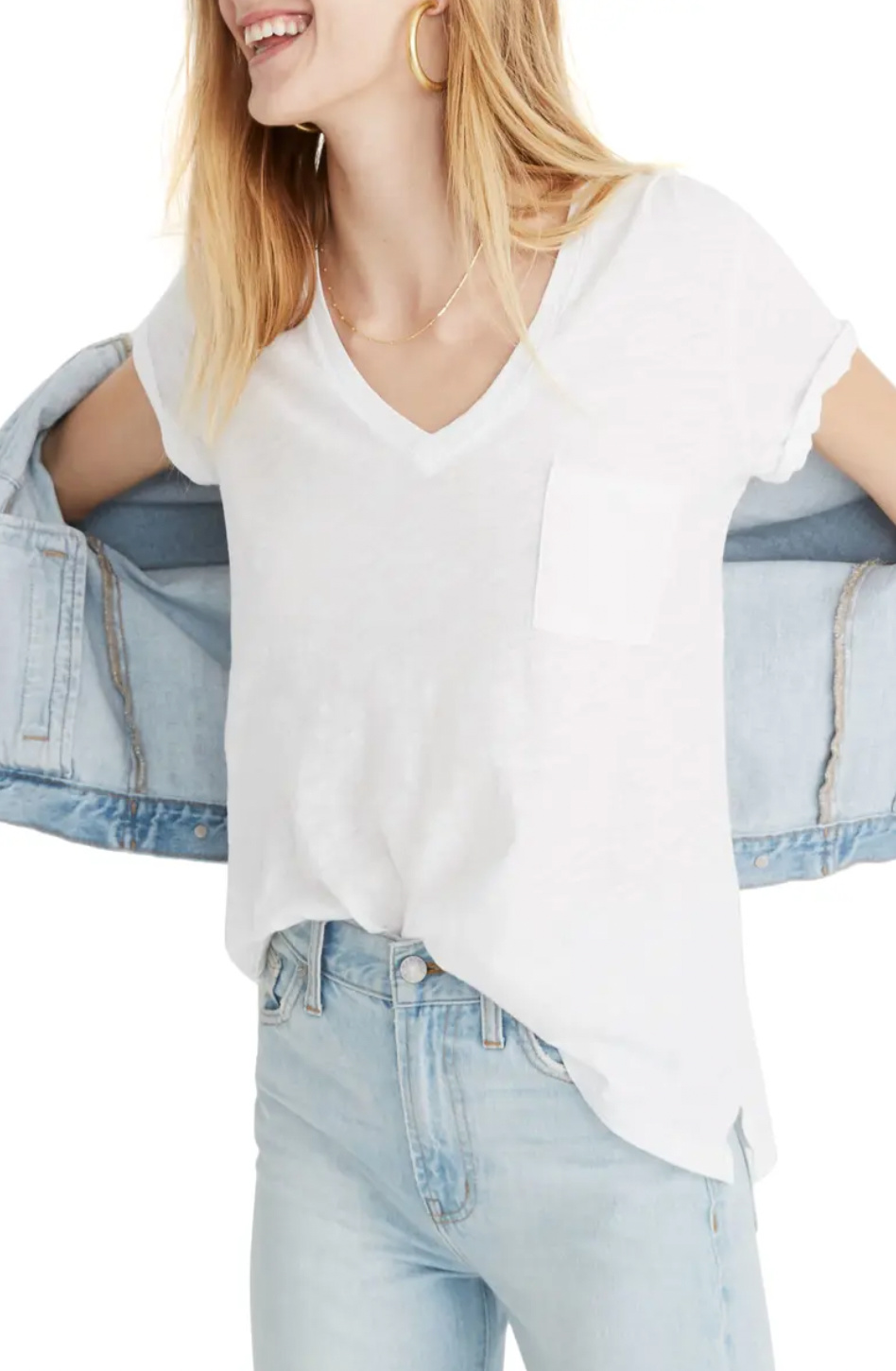 Madewell Whisper V-Neck Pocket Tee | Sizes XXS-XXL
Tops for a Spring and Summer European River Cruise
In the spring and summer, choose simple, easy tops that are interchangeable with your pants and can be layered for cooler evenings. A classic tee like the Whisper Cotton V-Neck from Madewell is a perfect addition to a European travel wardrobe. It's lightweight, breathable, chic, and makes for an effortless outfit paired with slacks and sandals.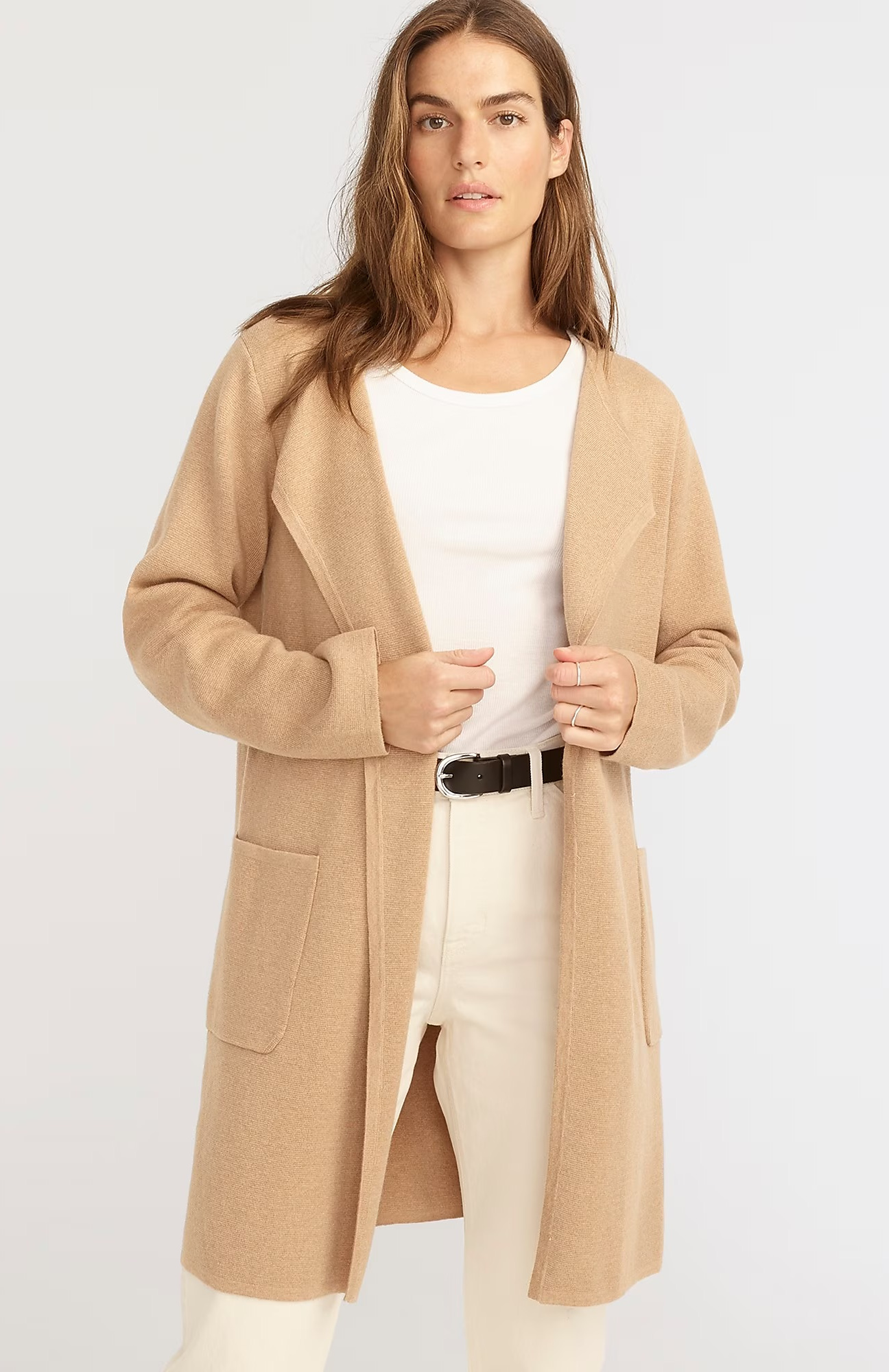 Eddie Bauer Departure Shirt | Sizes XS-3X
It can get quite hot and steamy in certain parts of Europe during summer, so if you want an excellent item to protect your arms in the summer, a UPF shirt like the Eddie Bauer Departure Long-Sleeve is endlessly versatile! 
The sleeves can be rolled up or down, and the top is lightweight, breathable, moisture-wicking, AND has sun protection! It's the perfect top for sightseeing or sitting on the deck and enjoying the view! You can grab the Departure shirt in regular, petite, tall, and plus sizes here!
Overall, when picking tops for spring and summer river cruises, think breathable, simple, and versatile. 
If you want more shirt and t-shirt ideas for a European river cruise, check out these articles:

Zattacas Midi Dress | Sizes S-XXL
Dresses for a Spring and Summer European River Cruise
Dresses are always fun and stylish travel options, especially in Europe! While readers say river cruises aren't overly fancy, many like the option of dressing up a bit at dinner or styling up a sightseeing look. 
An airy linen-blend dress like the one pictured by Zatttacas is perfect for a summer cruise! Something breathable is a must for warm days. It can be worn with comfy sneakers on a walking tour, and with sandals for an evening out! Plus, it's modest enough to be worn in religious or culturally significant sites.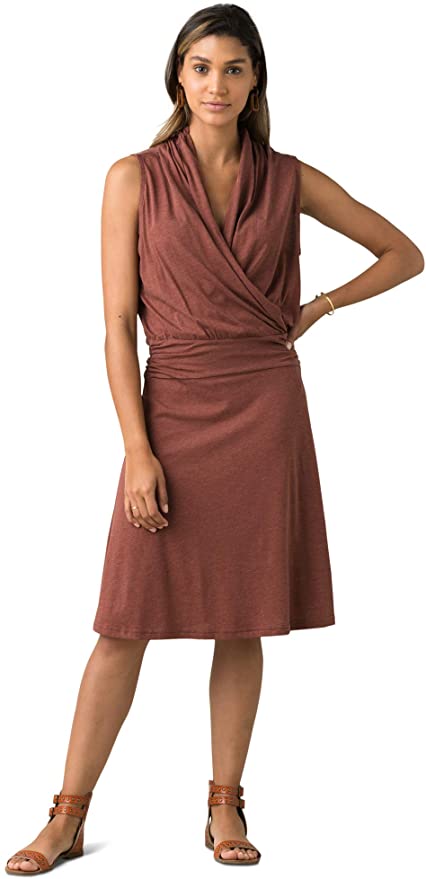 prAna Corissa Organic Cotton Dress | Sizes XS-XL
Another cute sundress option is the prAna Corissa Dress. This dress can handle any adventure your cruise takes you on! It's flattering, hits right at the knee, and is lightweight! Another hot tip from readers is to consider linen dresses, as this amazing fabric draws away moisture and keeps you dry and cool. 
For more dress ideas for a spring and summer European river cruise, read these articles: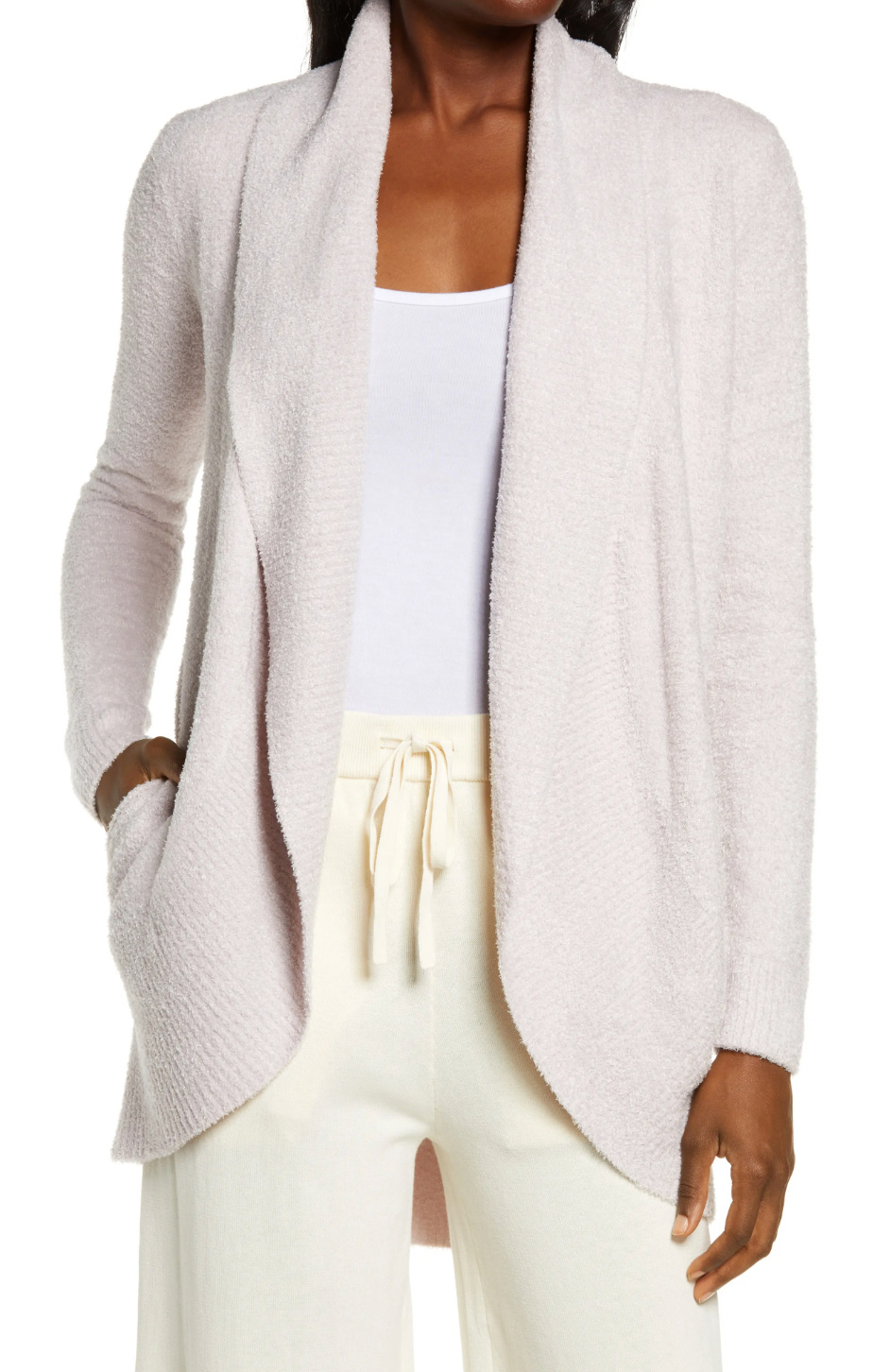 Barefoot Dreams CozyChic Lite Circle Cardigan | | Sizes XS-XL
Layering Item for a Spring and Summer European River Cruise
Definitely pack a layering item! Even if it's hot during the day, temperatures can definitely drop at night, so bringing a sweater along is always a smart idea. Springtime in Europe can be a bit unpredictable as well, so overall, it's best to be prepared with a trusty cardigan. 
This Barefoot Dreams Circle Cardigan is absolutely dreamy! It's long, soft, and warm, and perfect for lounging on board the ship, or for a sightseeing excursion where you might want to layer up.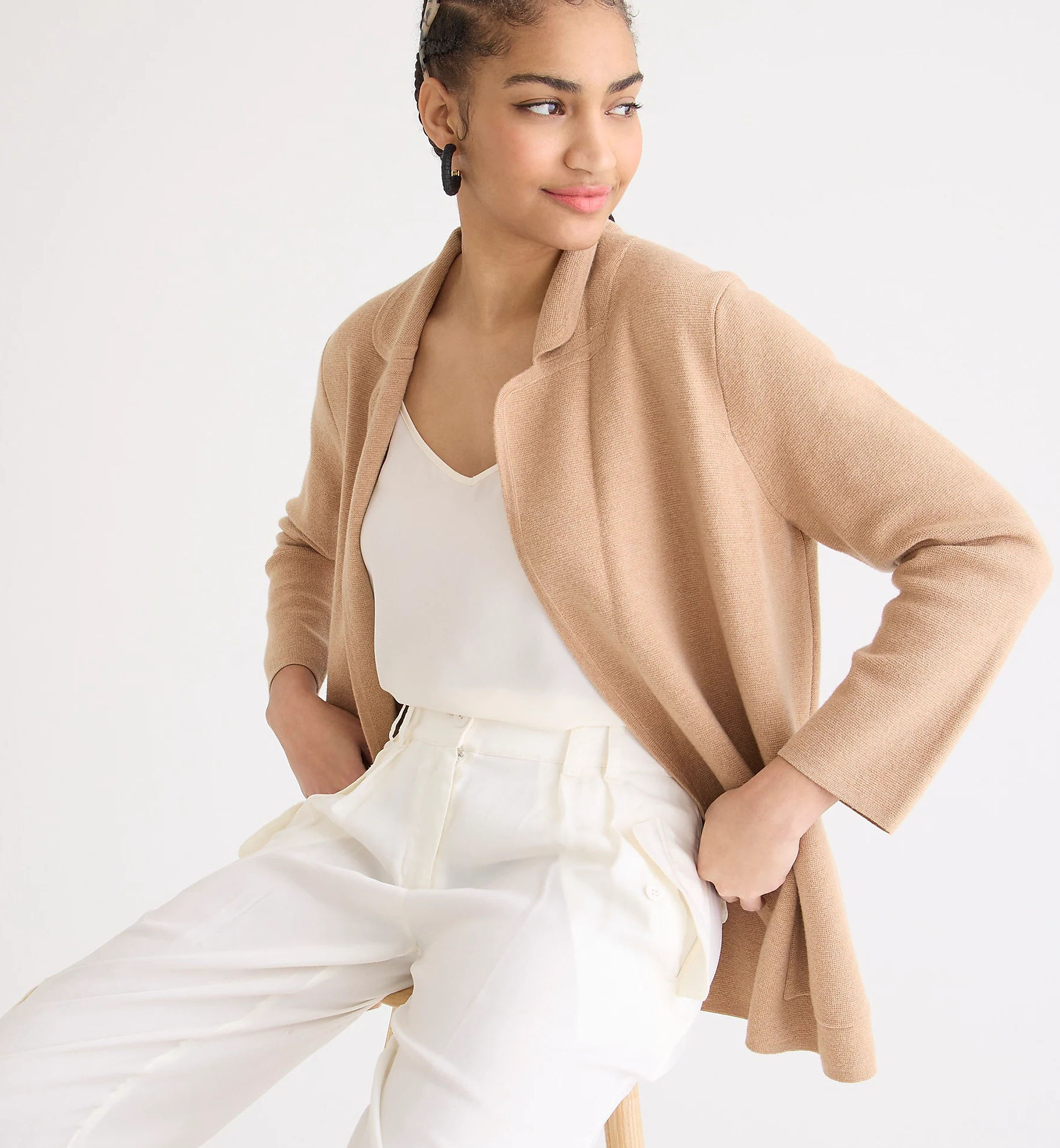 J.Crew Cecile Merino Wool Sweater-Blazer | Sizes XXS-3X
In the summer, it'll be much hotter and the occasion for a layer may not be necessary. However, if you opt for one here and there, you could don a breathable merino wool sweater-blazer that's unstructured and can double as a light layer. The J. Crew Cecile Blazer is a top reader favorite and so chic for those European cruise stops!

For more layering ideas for a spring and summer European river cruise, read these articles: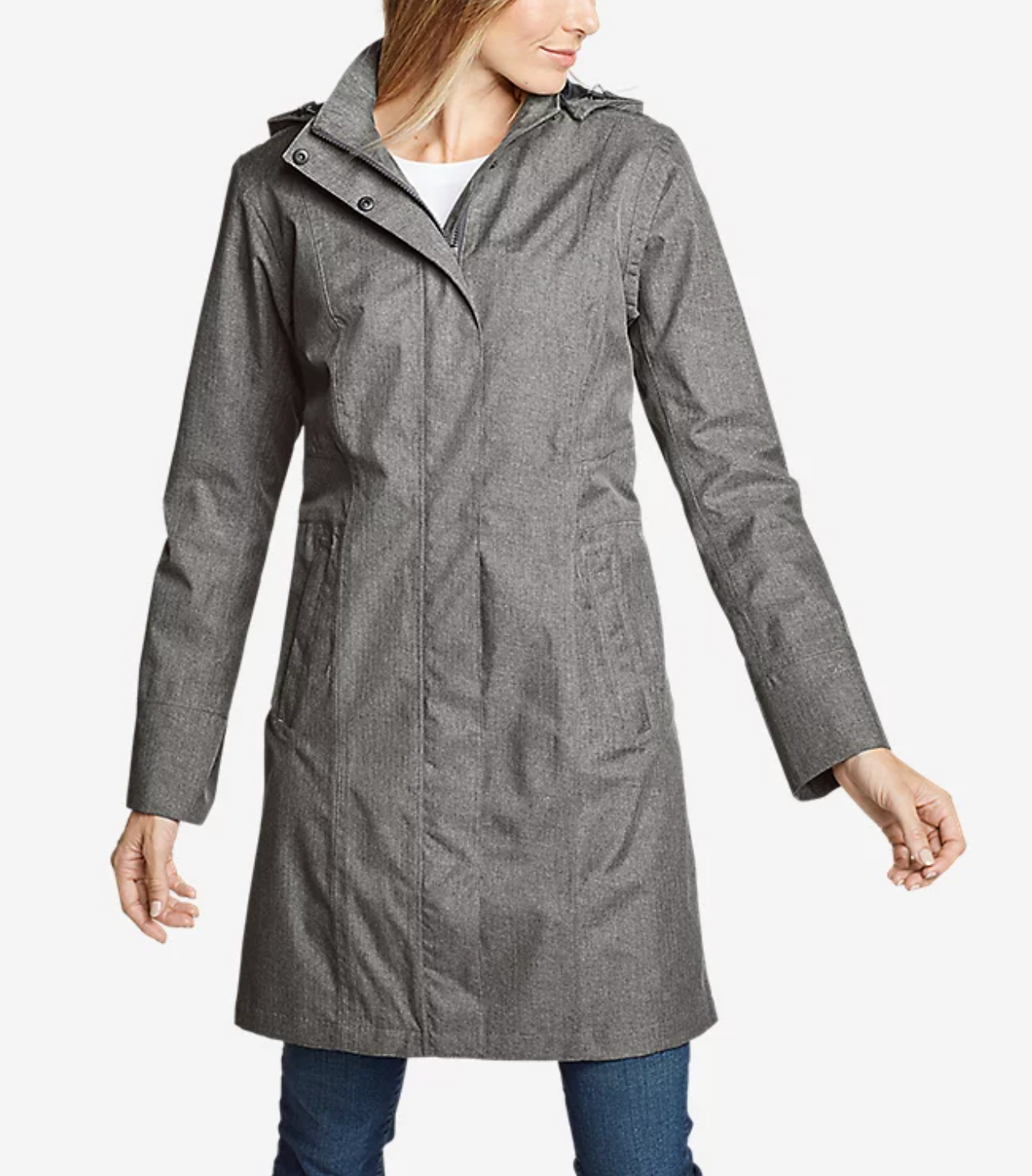 Eddie Bauer Girl on the Go Trench Coat | Sizes XS-3X
Jackets for a Spring and Summer European River Cruise
Springtime in Europe can often be a little bit rainy and have unpredictable weather, though it depends on the countries you'll be passing through. Because of this, readers have told us that another essential item for river cruises in Europe is a rain jacket. 
A lightweight and packable rain jacket will really come in handy, whether it's protecting you from sudden rain showers or simply blocking the wind on an evening spent by the water! 
One of the most popular rain jackets on the blog is the Eddie Bauer Girl on the Go Trench. Readers rave about this jacket! It's cozy and waterproof, while still being lightweight and breathable. TFGs also love the flattering fit, and that it's available in regular, petite, tall, and plus sizes, right here. 
Also available on Amazon here!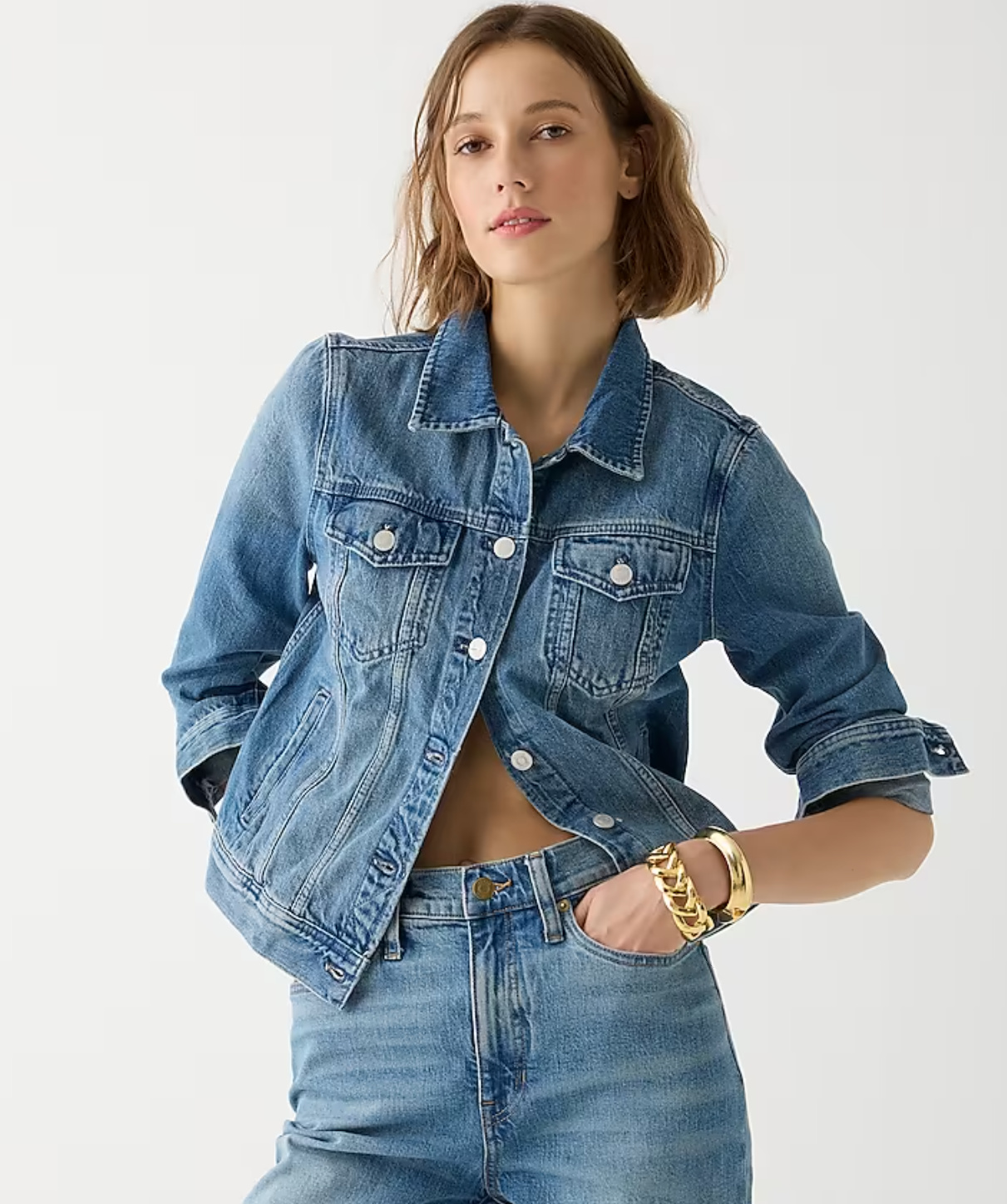 J.Crew Classic Denim Jacket | Sizes XXXS-3X
In the summer, you may not need a rain jacket as much, but you could pack a lightweight jacket that can be worn on deck or when you're off the boat visiting markets or significant sites.
The J.Crew Classic Denim Jacket  is uber-popular because of how versatile and durable it is, but it also has adequate secure pockets to store items without worry. If you want to know more about this amazing jacket, read here! 
For more jacket ideas for a spring and summer European river cruise, read these articles:
Waterproof Allbirds Wool Runner Mizzles 
Shoes for a Spring and Summer European River Cruise
Comfortable walking shoes are the most essential item to pack for a cruise! You'll be walking a LOT, and often on cobblestone streets. While it's nice to dress stylishly in fashion-forward cities, if you're not comfortable, it's definitely not worth it! Luckily, there are cute and comfy options for travel. 
Spring can definitely bring the odd rain shower, so besides packing a lightweight rain jacket, consider some waterproof shoes, like the Allbirds Wool Runner Mizzles. These are a top reader favorite and the ultimate European cruise shoe, especially in the springtime. They can handle rain, puddles, and slippery surfaces with ease! For more waterproof sneaker options, check out these!
But don't forget slip-ons! They're an excellent choice for spring and summer weather because of how easy they are to put on and take off, and many of them are made with a breathable upper. 
Readers are huge fans of the Ecco Soft 7 Slip On Sneakers. They have a pretty, minimalist look that suits Europe perfectly, and they're also amazingly comfortable and supportive–they really do it all! 
Ecco Flowt Cushioned Tan Sandals
Sandals are essential summertime footwear. A cute and comfy walking sandal is ideal for wearing around the ship, to dinner, or even to sightsee in, especially on hot summer days. Readers are obsessed with the Ecco Flowt and many wear these to Europe. 
They're a chic, strappy sandal with an ultra-comfy footbed, and the leather straps give it a slightly dressier feel, making them a perfect addition to a European-style travel wardrobe! 
Another popular sandal for walking is the Taos Trulie Sandals. They boast a cork footbed that absorbs shock and have easy velcro straps for a snug, comfy fit. And, they come in wide sizes too!
For more sandal and sneaker ideas for a spring and summer European river cruise, read these articles: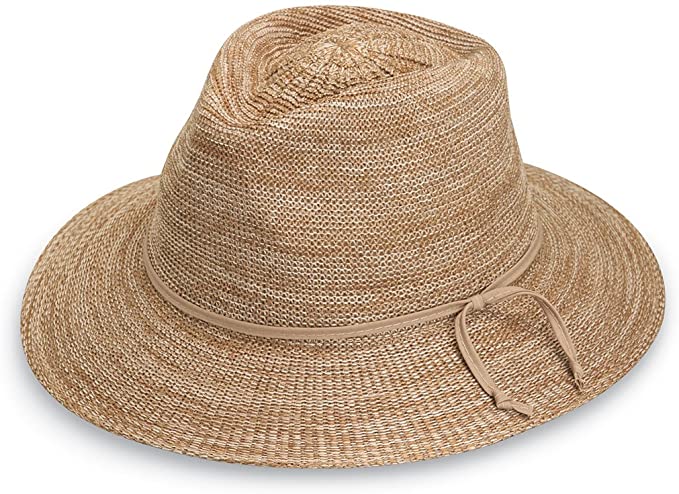 Accessories for a Spring and Summer European River Cruise
A lot of readers suggest a sun hat for a summer cruise because they're handy for long days under the sun, and can add a cute touch to your sightseeing look! Readers adore the Wallaroo Victoria sun hat. It's stylish, adjustable, easy to pack, and offers UPF 50+ sun protection! In fact, we also love Wallaroo so much, that we culled together a review on their winning hats—take a look!
A scarf or wrap is always a great option to dress up an outfit, keep yourself warm if temperatures drop in the evening, or cover your shoulders when the sun is shining strong.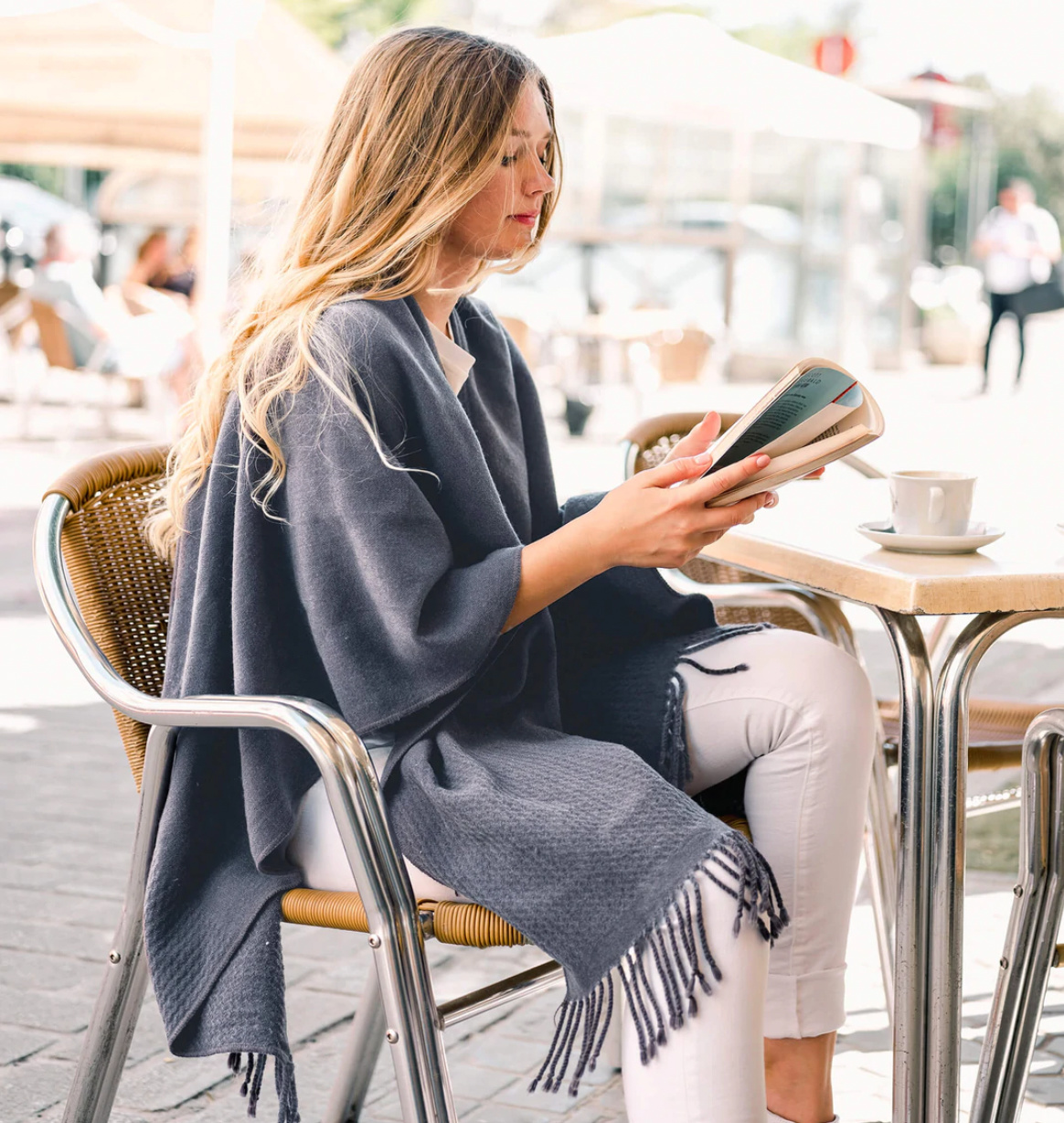 The Mersea Wrap is bestselling on the blog, and for good reason! It's beautiful, cozy, and was designed with travel in mind! Users love that you can both snuggle up with it on a plane ride and layer it over a dress for a night out! 
For more accessory ideas for a spring and summer European river cruise, read these articles:

Here are comfortable walking sandals that are stylish, too!
What to Pack on A European River Cruise in Fall and Winter
When packing for a European river cruise in the fall and winter, you'll definitely need to bring more layers like long sleeve tees, merino wool sweaters, and cozy leggings, as well as additional accessories to keep you warm.
And if you're planning a winter cruise, a warm, insulated coat is a must! As far as shoes go, readers say boots are the best option. Here's how to dress for a European river cruise in the colder months!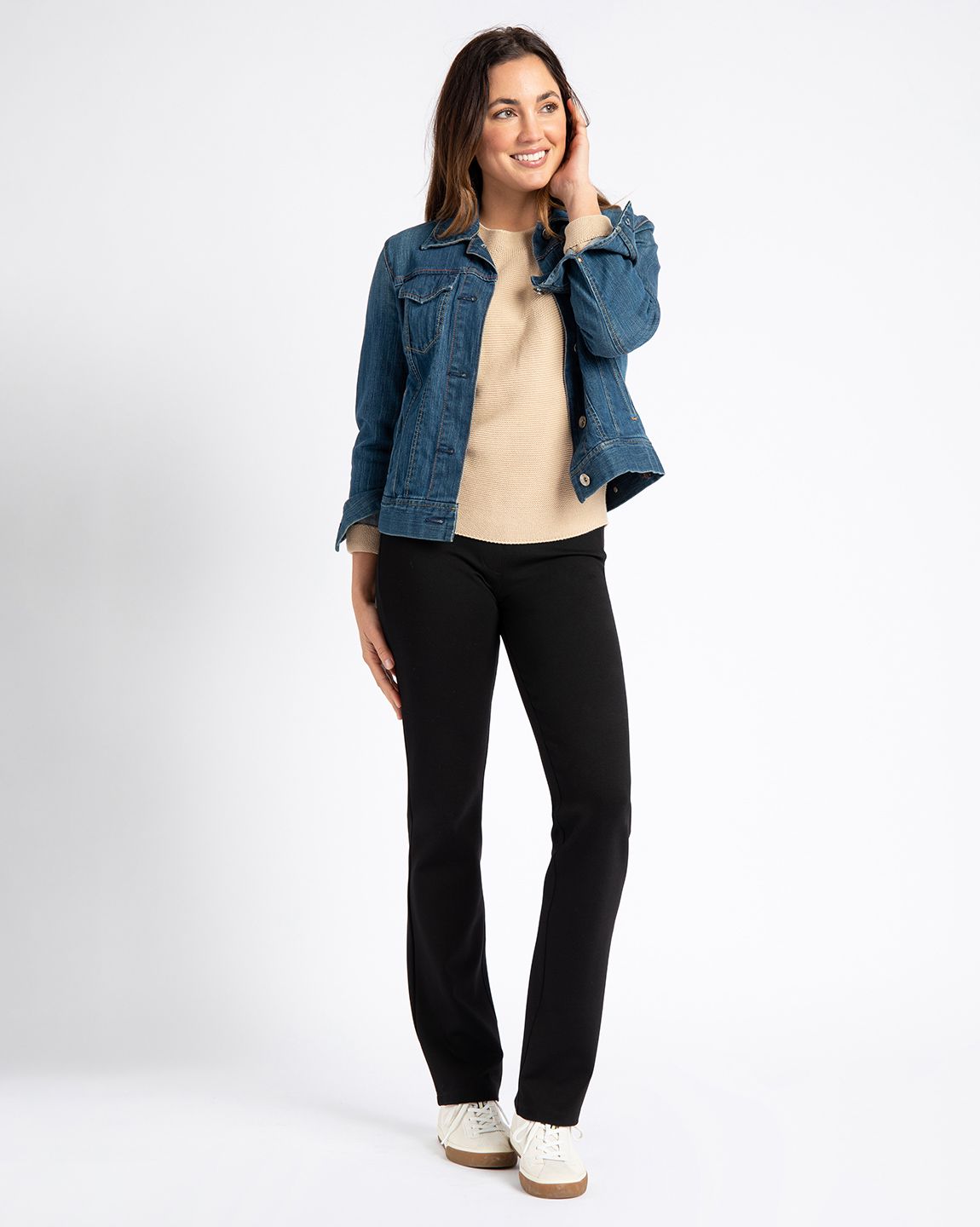 Betabrand Dress Pant Yoga Pants | Sizes XS-3X Petite, Regular, Long
Pants for a Fall and Winter European River Cruise
In the fall and winter months, comfy pants will be your go-to! Readers suggest basic, dark pants for cooler weather cruises in Europe, and they absolutely go with anything and can be worn anywhere! While you'll want to stay warm, especially in the winter, making sure your pants are breathable and allow for a good amount of mobility is important, because river cruises involve a lot of walking. 
Readers love Betabrand Yoga Pants, which look like dress pants but feel like comfy yoga pants! These pants are absolutely amazing for travel. You can really move and be active in them, yet they look so classy and nice, so you can wear them for fancier outings as well.

Camii Mia Fleece Pants | Sizes 25W-38W
With pants for winter specifically, make sure to always layer beneath with thermals to stay warm. You can opt for cold weather pants too, such as the highly popular Cami Outdoor Slim Pants that are fleece-lined but also water and wind proof. The Christmas markets can be magical, but they're still chilly! 
For more pants ideas for a fall and winter European river cruise, read these articles: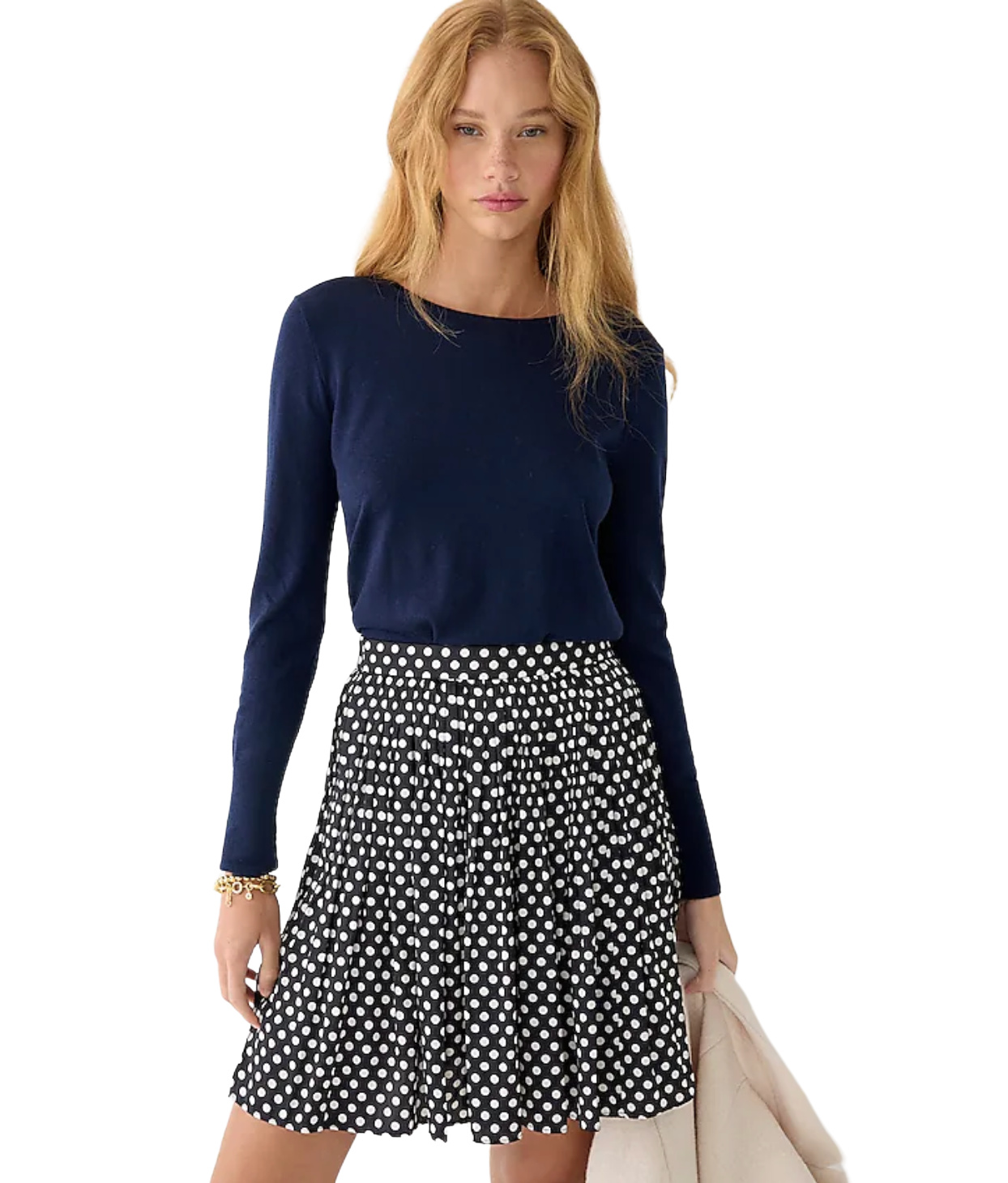 J.Crew Halle Merino Wool Crewneck Sweater | Sizes XXS-3X
Tops for a Fall and Winter European River Cruise
Long sleeve shirts and sweaters are more practical for fall and winter in Europe. Simple long sleeve tees are great to mix and match with various bottoms, and can easily be layered under a sweater and a coat. 
A warm, cozy sweater is a MUST for a European river cruise when it's chilly! Readers love merino wool sweaters, and the top selling J. Crew Halle Sweater is lightweight, yet super warm! It comes in sizes XXS-3X.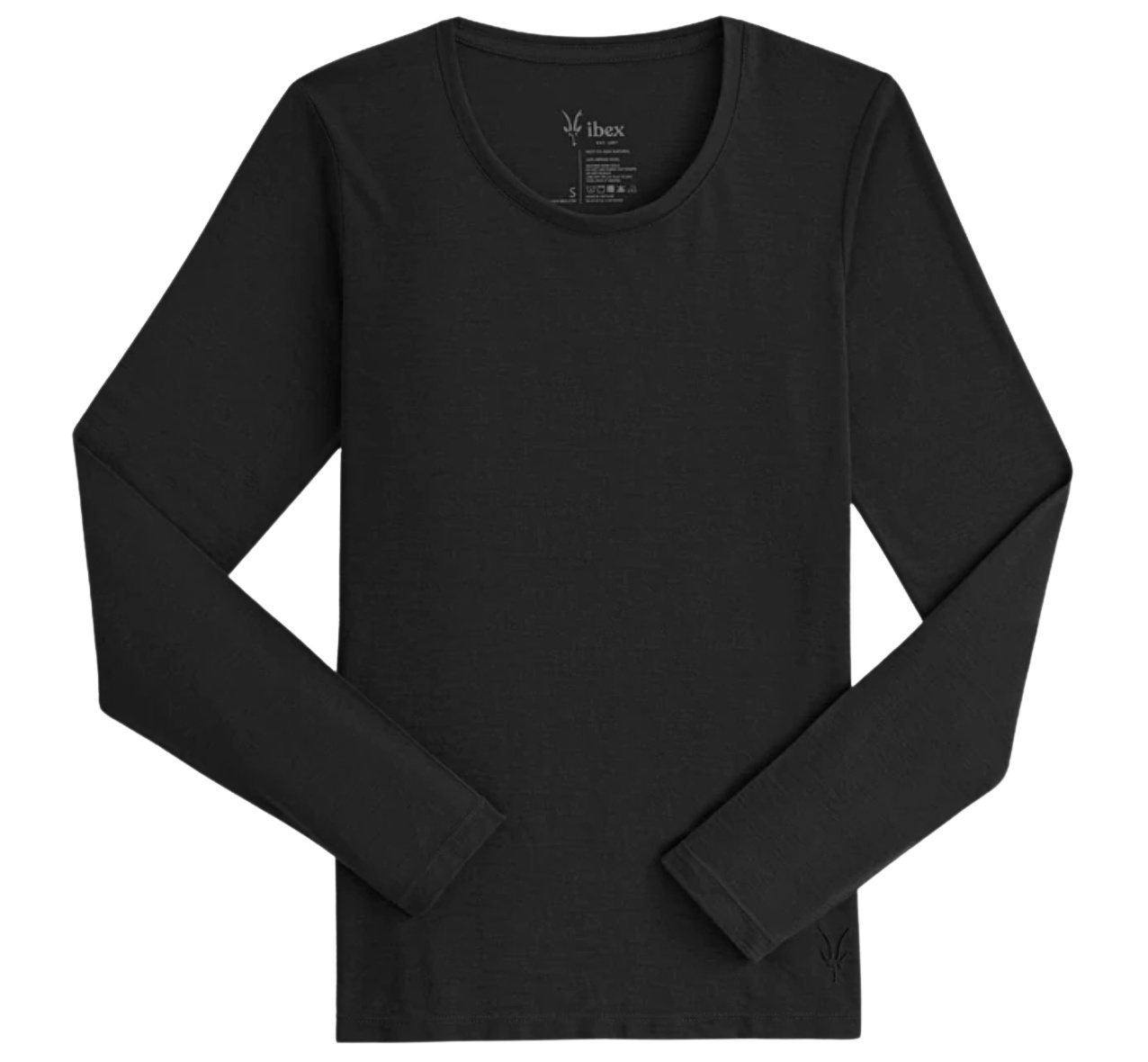 ibex Merino Wool Scoop Neck 24 Long Sleeve | Sizes XS-XL

A reader fave for layering is the ibex Scoop Neck Long Sleeve. It's composed of merino wool, is odor-reducing, breathable, and keeps warmth in. It's a wonderful travel piece, not just for fall/winter, but other times of the year as well!
If you want a more dressy top, this Linen Button Down Shirt from Quince has a classic, sophisticated look. Wearers say it's super flattering and slimming fit and is so versatile.
If you're going to be out and about for long periods of time in the winter, admiring historical architecture or exploring markets, readers suggest layering with thermal tops or even other pieces of merino wool clothing to be extra toasty. 
For more shirt ideas for a fall and winter European river cruise, read these articles: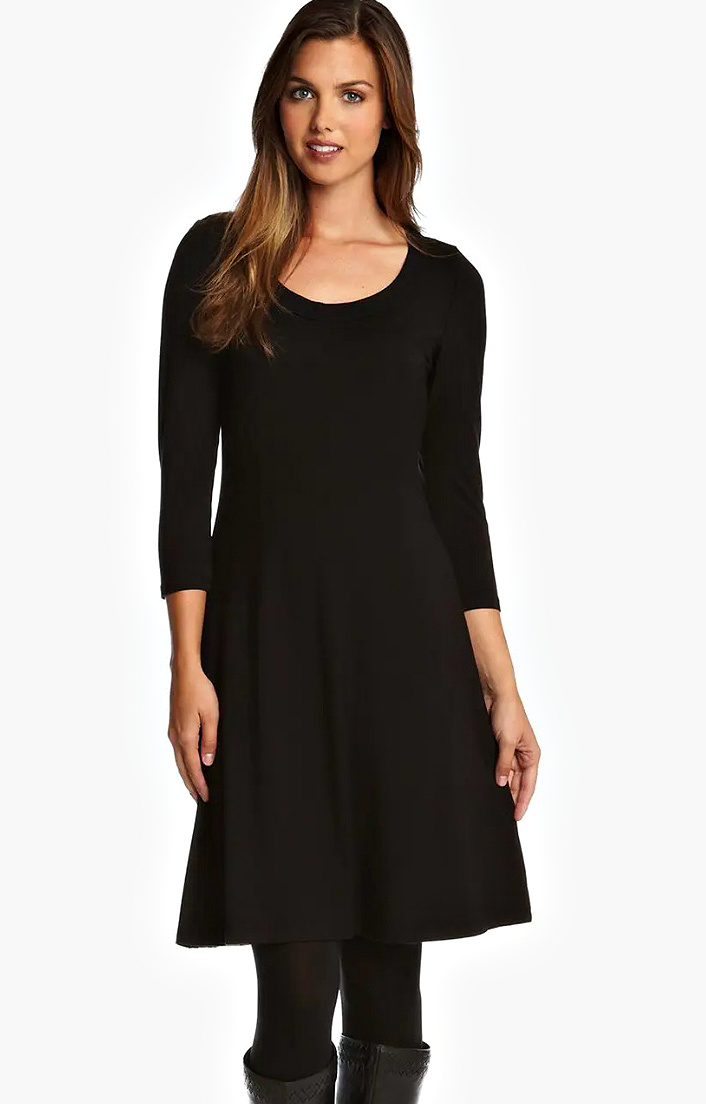 Karen Kane Jersey A-Line Dress | Sizes XS-XL
Dresses for a Fall and Winter European River Cruise
Some readers report being able to wear a dress here and there on their fall and winter river cruises. These make easy all-in-one outfits, so opt for a midi-length dress or skirt that will keep the chill away.
A lovely dress option for fall is the Karen Kane A-line Midi Dress. It has long sleeves for coverage and a flared A-line skirt that's elegant and demure. Perfect for dinners or those occasions when you want to elevate your look!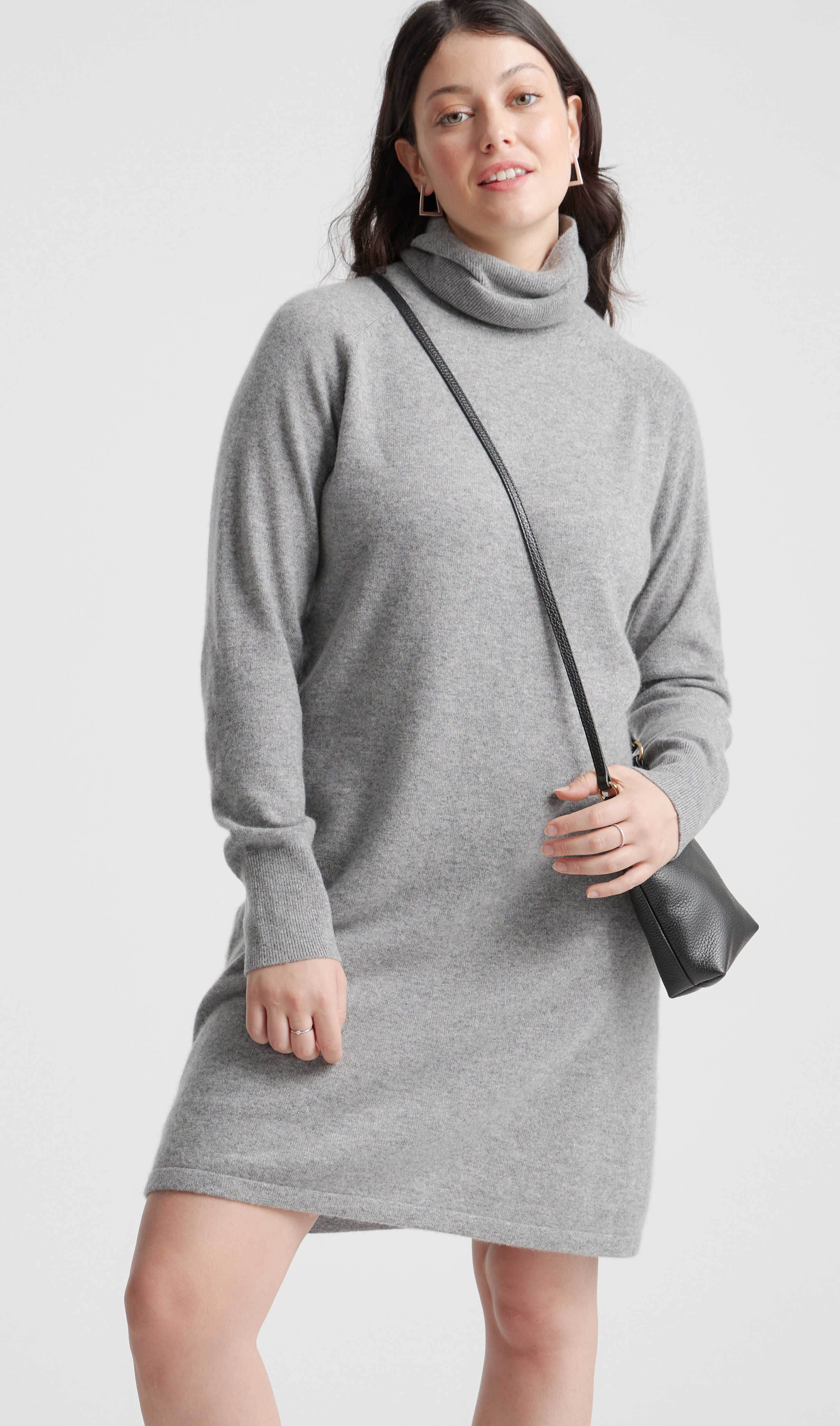 Quince Cashmere Turtleneck Sweater Dress | Sizes XS-XL
If you plan on booking a cruise during the Christmas market season, a knit dress made of wool or merino wool is the way to go! Quince is endlessly a winner with readers and the Turtleneck Sweater Dress looks cozy enough for walking the market stalls to a dinner at the captain's table.
With all the dresses, you can add ankle boots or knee-high boots to accentuate your look—and don't forget cozy tights to keep the legs warm!
For more dress ideas for a fall and winter European river cruise, read these articles: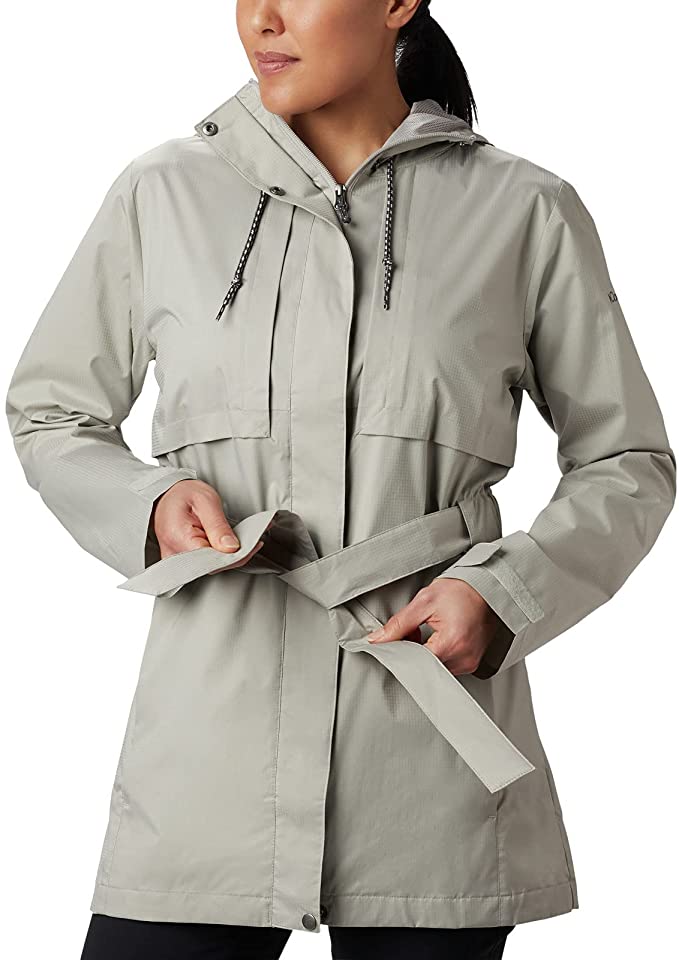 Columbia Pardon My Trench Jacket | Sizes XS-3X
Jackets for a Fall and Winter European River Cruise
During the fall, Europe temperatures average between the 40s and 70s Fahrenheit ( that's 4 and 21 Celsius), and by October there can be rain to contend with. Readers suggest packing a waterproof jacket, and a very popular one is the Columbia Pardon My Trench. It's a modern, coat with a hood that has water-resistant construction for lightweight coverage on drizzly days.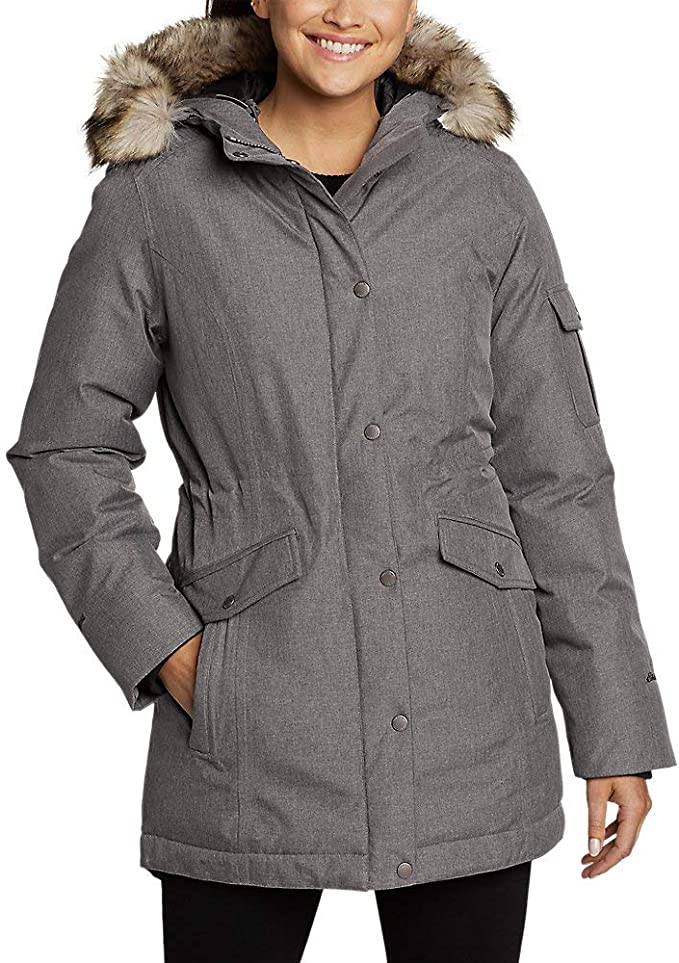 Eddie Bauer Superior 3.0 Down Parka | Sizes XS-3X Petite, Regular, Tall, Plus
If you're embarking on a winter European river cruise, it's going to be beautiful and festive, but also very cold! You'll definitely want to pack a warm winter coat so you can comfortably shop at Christmas markets and take in the gorgeous sights around you! You'll also want your coat to be waterproof to protect you from rain, or even snow! 
Responsibly sourced down jackets are a hit with readers for cold days in Europe, and a TFG fave is the Eddie Bauer Superior Down Parka. It has a minimalistic yet polished look that can handle any weather with ease and is not bulky to wear.
Another highly recommended winter jacket is the Columbia Carson Pass II. It has a thermal lining for optimal warmth, and the outer fabric is waterproof yet breathable and offers plenty of mobility. And don't forget to protect your extremities with a knit hat, a scarf, and winter gloves!
For more jacket ideas for a fall and winter European river cruise, read these articles: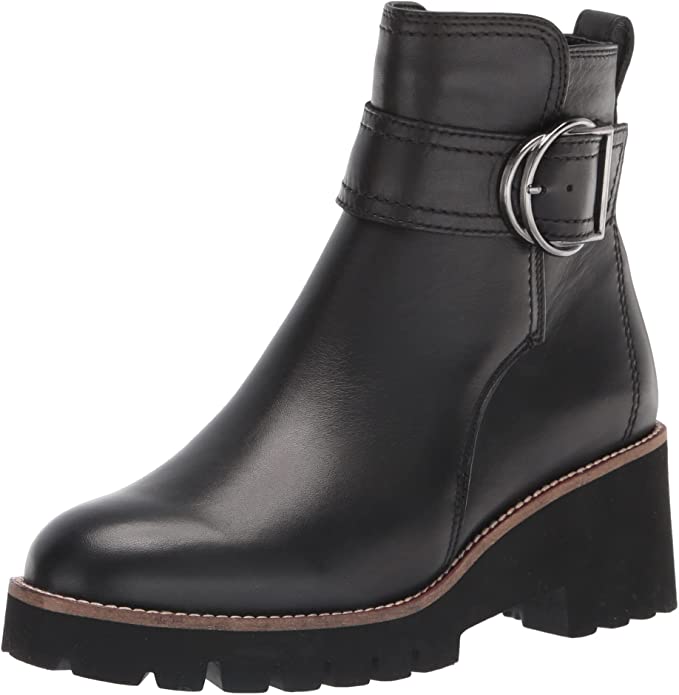 Blondo Dagger Waterproof Boots
Shoes for a Fall and Winter European River Cruise
When the weather turns in the fall, the best shoes to wear should be waterproof and super reliable. Europeans love their leather boots, and it never hurts to follow their lead when preparing for your own trip! 
Readers suggest a waterproof boot like the Blondo Dagger, which is a top seller on the blog! These boots are not only stylish and sure to spice up any outfit, but they're fully waterproof, cushioned for support, and have great traction, even on wet and slushy streets.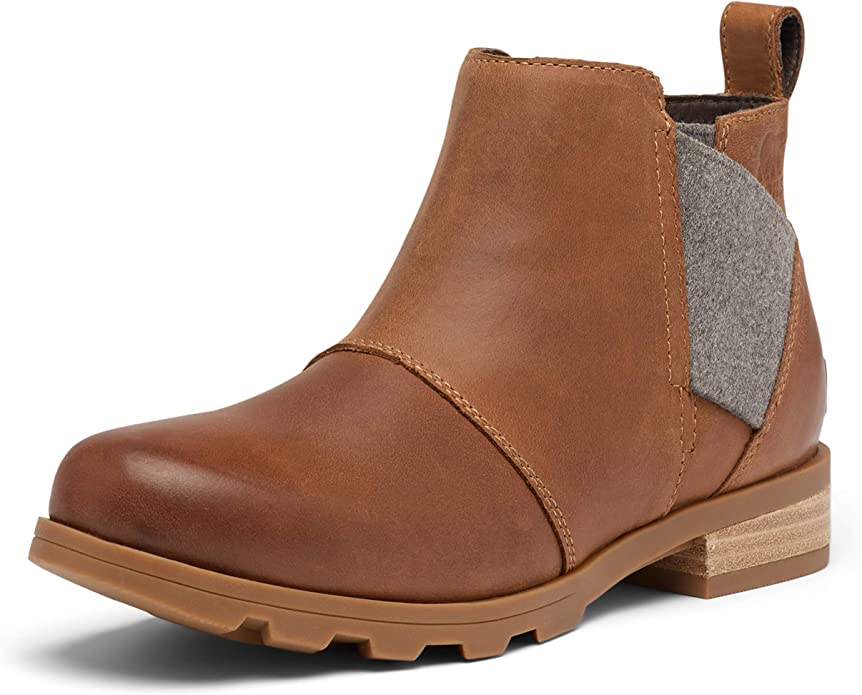 When full-on winter hits in Europe, a boot that doesn't let in any moisture (aka, cold) is what many readers say keep their tootsies warm. The Sorel Emelie Chelsea Boots is one such popular pick, known for its sturdy traction on a variety of terrain. These puppies will keep your feet dry, and the cushy molded footbeds mean they're comfy enough to walk all day through snowy and slushy cobblestone streets!
Besides ankle boots, don't discount long boots. There are many options that are waterproof and cushioned, check out the most comfortable knee-high boots for more!
Readers strongly emphasize the importance of layering when it comes to winter cruise attire. Not only should you wear thermal underwear beneath clothes, but merino wool socks will be your feet's best friend on chilly outings, so definitely pack those!
For more shoe ideas for a fall and winter European river cruise, read these articles:
Find out our readers' picks for the best black ankle boots for traveling!
What Luggage and Handbags to Bring for a European River Cruise
Luggage may seem like a no-brainer but one thing to consider on a boat is tightened spaces to deal with on board and in your sleeping cabin. It's best to bring a lightweight, durable suitcase that is easy to store and has secure wheels that won't roll off on you! 
Conversely, a day bag that you'll use for sightseeing should be sturdy and have good organizational ability. Generally, backpack or crossbody styles are most popular. 
Since pickpockets are something to consider in Europe, having a bag with anti-theft features is a plus too! See what readers recommend for both luggage and a travel day bag!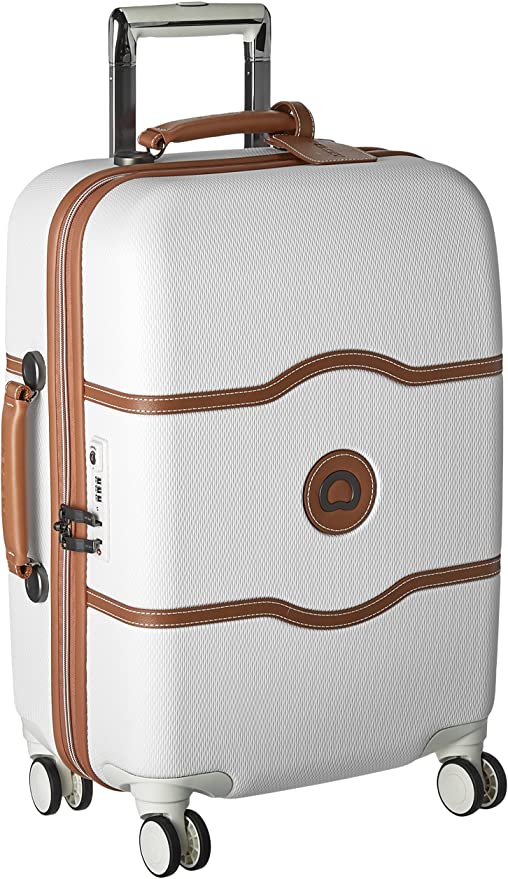 Delsey Paris Chatelet 21" Hardside Carryon Suitcase With Brake

Luggage for a European River Cruise
Carryon suitcases are highly recommended for travel to Europe in general, and especially for a cruise down the European famous waterways. The overhead bins on airplanes to Europe tend to be a bit smaller, as will the ship's storage space be when you get on board. Readers say smaller bags are much easier to maneuver through Europe's tiny streets, staircases, elevators, and hotel rooms, too. 
The Delsey Paris Chatelet 21" is a perfect little option for this type of travel. At 21", it's just small enough to be allowed on most planes to Europe, while providing a decent amount of packing space. This hardside version also comes with a brake too, so it won't roll around on the ship!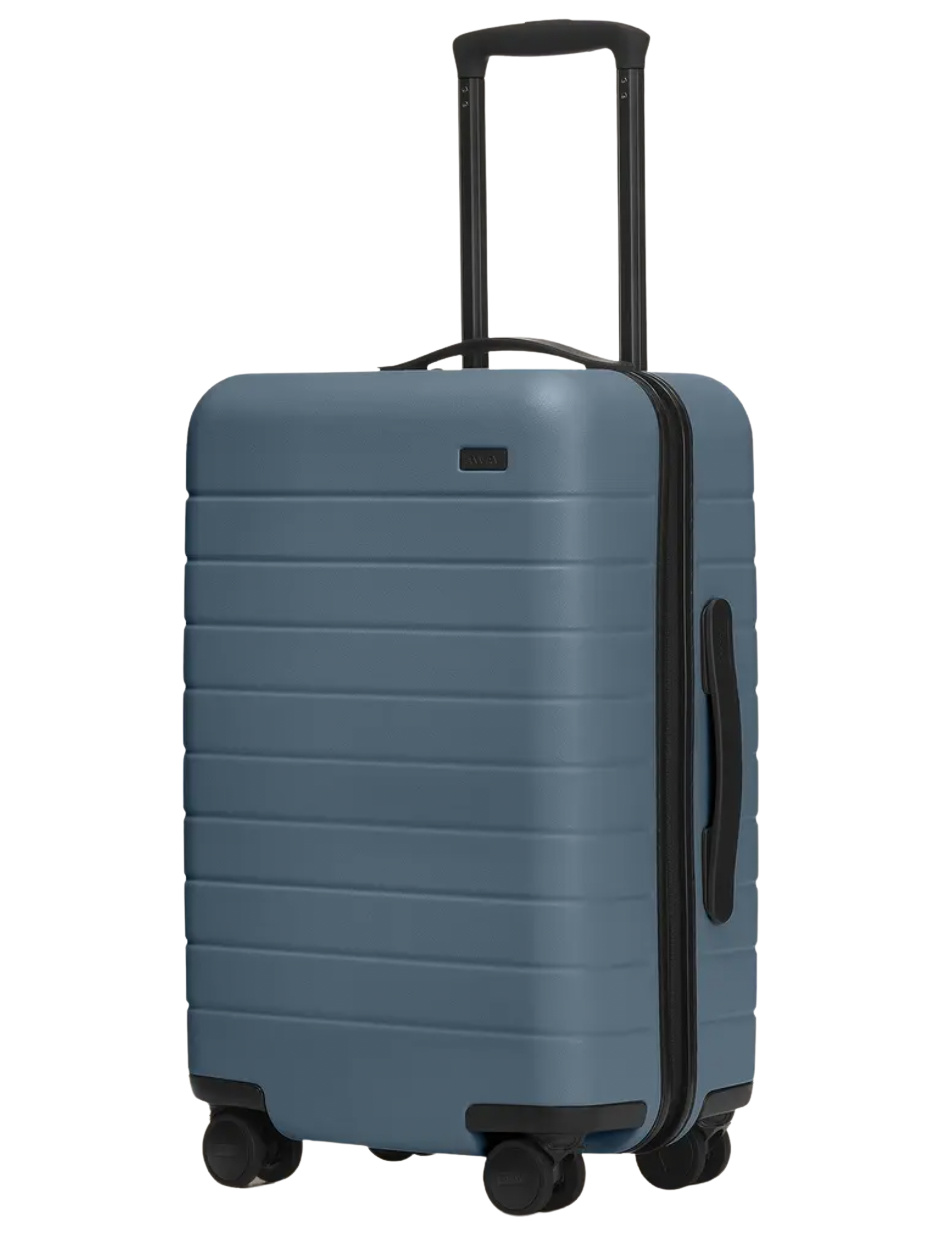 Another reader favorite is Away The Carry On  21" Suitcase, as it's small and easy to maneuver, and readers rave about how much they can fit quite a bit as it has packing compartments on both sides!
If your cruise is bound for the winter markets, a big reader tip is to take a packable duffle. The Wandf Packable Duffel Bag is a top choice and can easily be stored in your suitcase until you've you're ready to find some gems and take them home.
Seasoned travelers in the TFG Community swear by packing cubes for your carryon. They help keep things organized and save SO much space!
For more luggage options for a European river cruise, read these articles: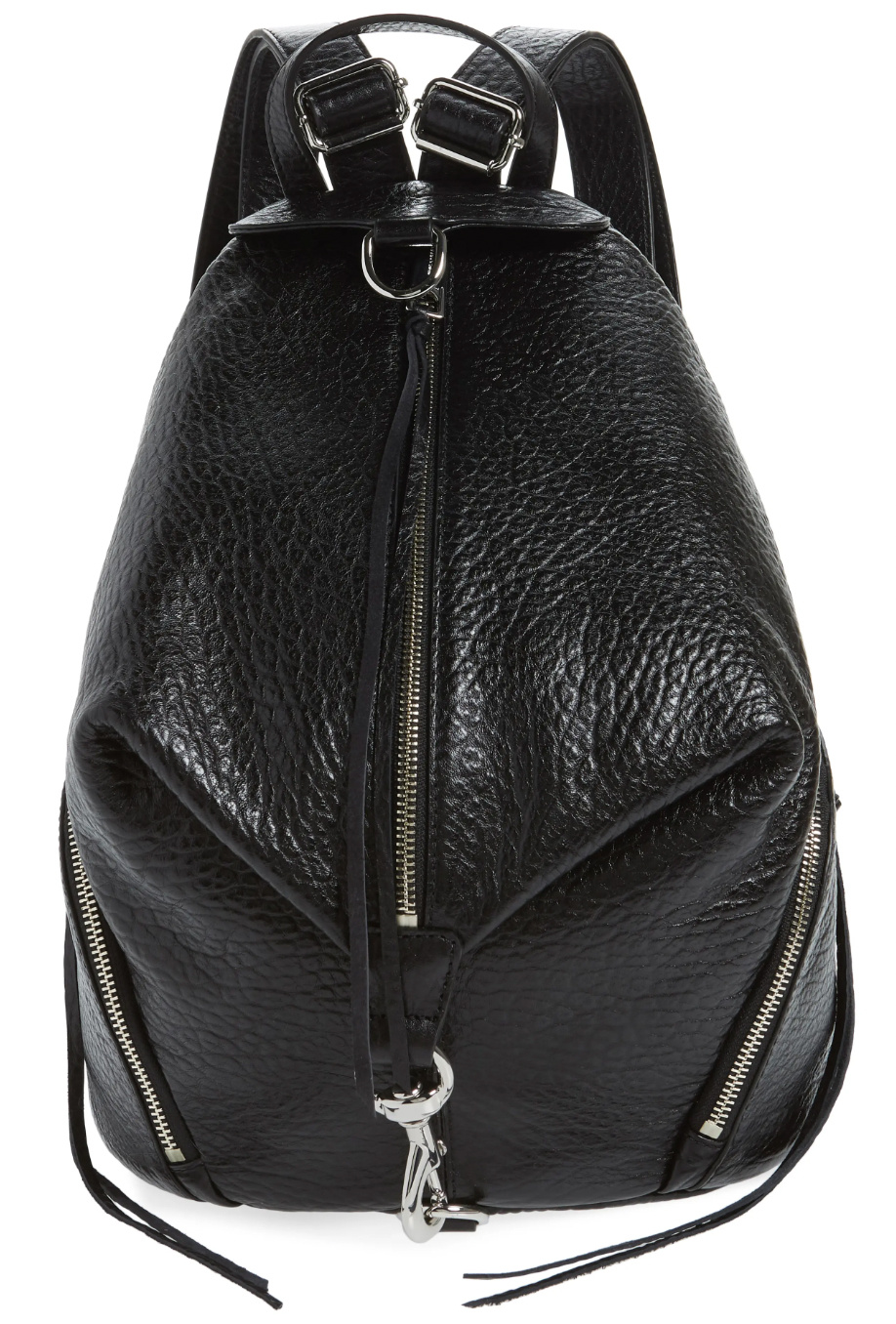 Rebecca Minkoff Julian Backpack
Personal Item for a European River Cruise
Your carryon personal item or day bag is a detail that shouldn't be missed. TFGs love bags that are roomy enough to carry daily or airplane essentials, but have good organization too, so it's easy to find things. Also, it has to be lightweight, so it doesn't feel cumbersome or awkward to carry while sightseeing.
A huge reader fave is the Rebecca Minkoff Julian Backpack!! I've owned a Julian since 2015 myself, and there are a few reasons why this bag is a go-to for many! ​​ It looks attractive, it's spacious enough, it has a secret pocket for a passport or wallet, and it goes with virtually every kind of outfit!
You can read about this miracle backpack in this review, and it's also available directly at Rebecca Minkoff.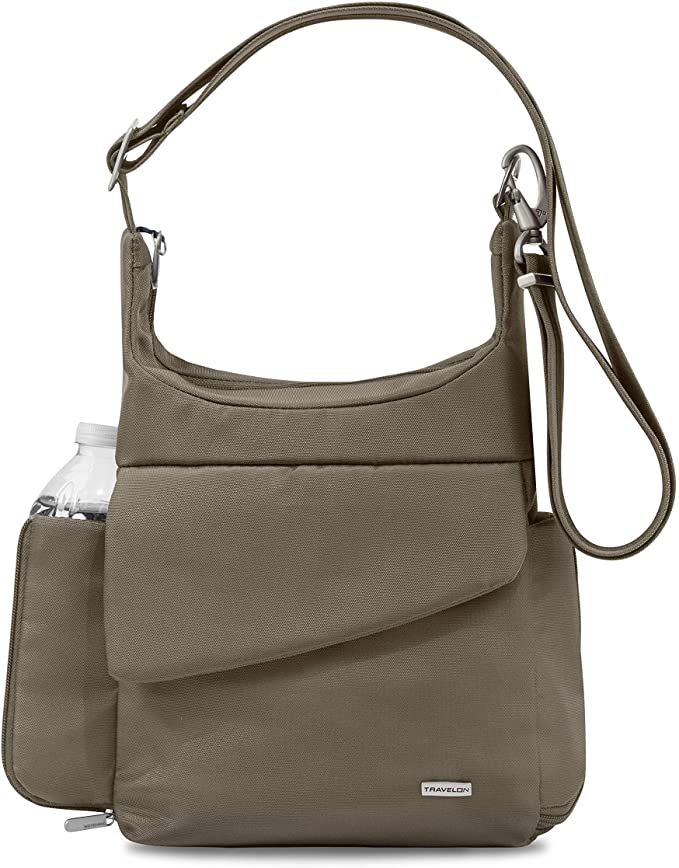 Travelon Anti-Theft Messenger Bag
Since pickpockets are a concern for some, many readers opt for a bag with anti-theft features for peace of mind. The Travelon Messenger Bag is chock full of such features. It's equipped with cut-proof shoulder straps, lockable compartments, and a variety of organizational pockets both outside and inside to keep items hidden discreetly.
Its main compartment is ultra roomy too, capable of holding items such as iPads, cameras, and notebooks. You can even carry a water bottle and umbrella!
For more personal item options for a European river cruise, read these articles: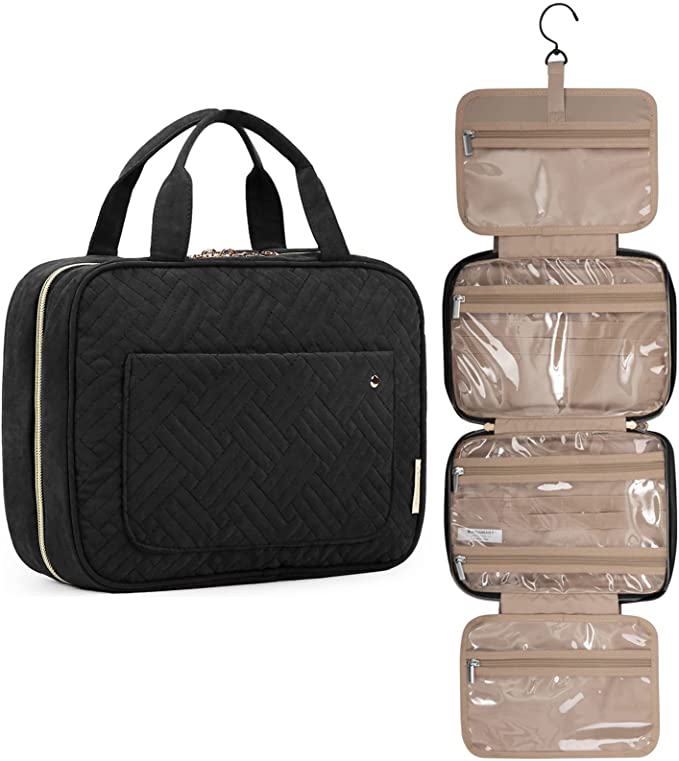 Final European River Cruise Tips
These last tips are really helpful to remember even the little things:
If you want more Europe assistance, check out our ultimate packing ebooks and our dedicated packing lists split by country! 
---
Have you done a European river cruise? Share your top tips in the comments below!
---
For more tips on European travel, please read:
---
LIKE THIS POST? PIN THIS PIC TO SAVE IT!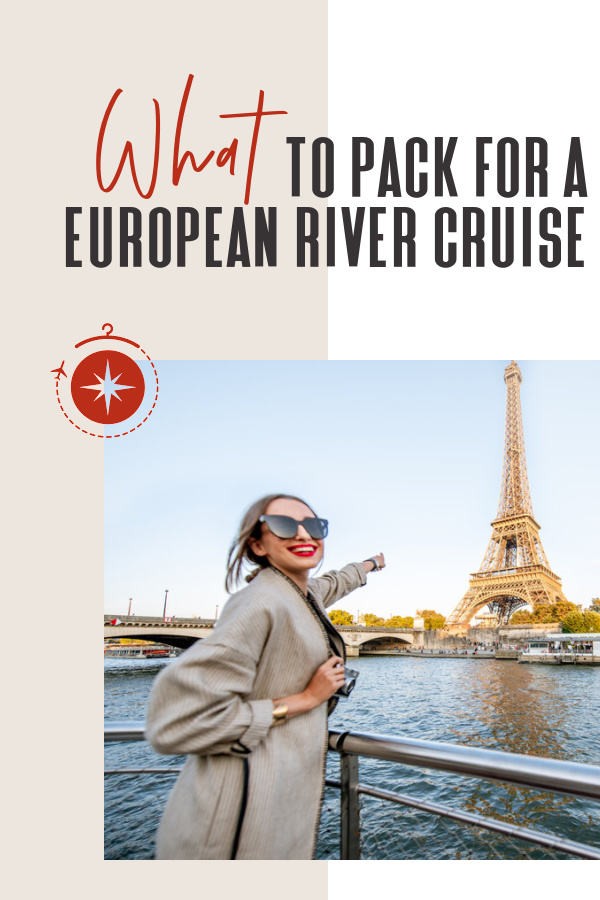 ---
We hope you liked this post on
what to pack for a river cruise
in Europe. Please share with your friends on Facebook, Twitter, and Pinterest. Thanks for reading!
---