Support TFG by using the links in our articles to shop. We receive a small commission (at no extra cost to you) so we can continue to create helpful free content. As an Amazon Associate, we earn from qualifying purchases made on Amazon in addition to other retailers featured on the blog. Thank you, we appreciate your support!
At the beginning of the summer I spent a month and a half enjoying the sights and sounds of Ireland and Scotland. Find out what I did right and wrong when packing for Ireland in the summer. Since the weather is very similar these tips can hold true for Scotland as well. Find out how!
---
Packing for Ireland in the Summer
Written by: Niki Landry
---
I had other stops on this same trip so I tried to be smart about not over packing location specific clothing. I brought some rain gear, a few long pants, two light sweaters, and a light jacket in case there was unseasonably cold weather and for at nighttime use. Well, as it turns out the whole summer has been cold, wet, and foggy. Keep that in mind when packing for Ireland in the summer.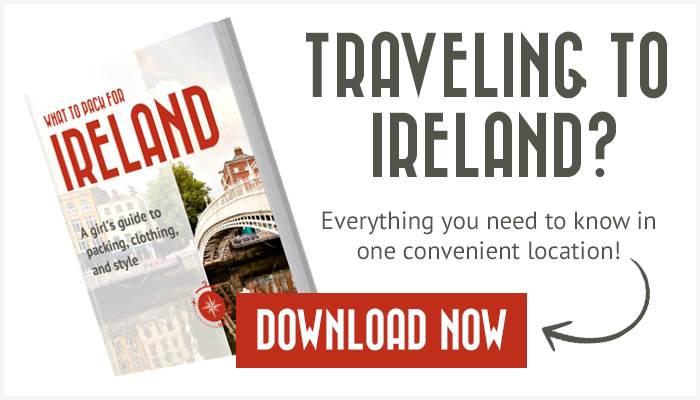 Of course there were reprieves of warmish weather, and I quickly busted out my dresses and sandals but they were short lived. I found myself living in a rotating uniform of the same two outfits, which isn't terrible. I had access to washing facilities, but I was quickly growing tired of the same clothes. Also, I normally didn't want to wear the clothes I had been walking around in all day to go out at night.
Creating an interchangeable capsule wardrobe is the key to simplified packing!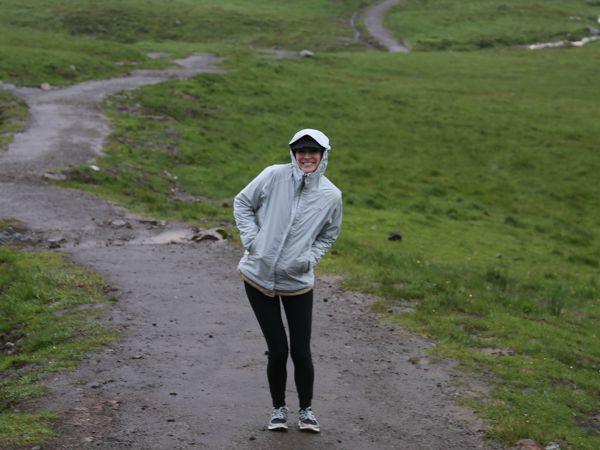 My solution was to buy another long sleeve top and black tights at an inexpensive store in the city. The tights allowed me to wear my skirts, dresses, and shorts that had been lying in wait in my bag. The top was just another layer to throw into the rotation.
Luckily, I had someone meeting me from home that could bring and take home a few extra clothing items. If this wouldn't have been the case I probably would have bought another warm top. I ended up having a warm coat, one bottom, and a hat brought to me from home.
When packing for Ireland in the summer, always bring your raincoat and a small umbrella. Many times I looked out the window and thought, it's not raining I won't need my rain-gear, but I always stuffed it in my bag anyway. I knew that as soon as I walked out it would begin to rain. It never lasted very long, but it was sporadic so I was always prepared.
I also tucked my small umbrella at the bottom of my bag and left it there the whole trip. Depending on my activity or clothing choice, sometimes an umbrella just worked better than my coat or occasionally I would use both.
You can easily roll up your rain coat into a packing cube without any issues and add it to your bag until it is needed.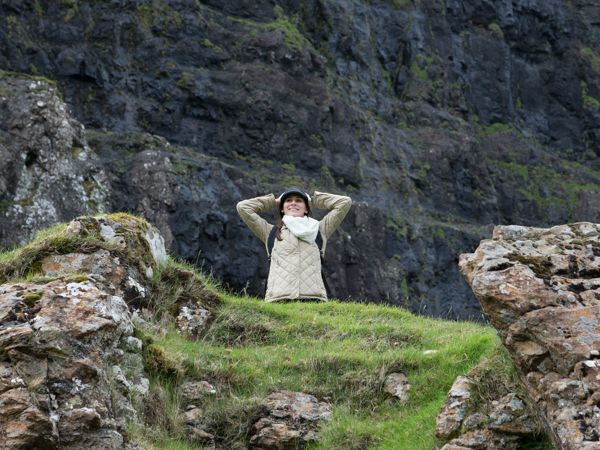 My hair hates this weather. The normal routine of letting it air dry didn't quite work, because it would take forever to dry. Even when I used my blow dryer, as soon as I walked outside it was wet again. Then the wind would have it's way, and I was stuck with a mess of tangled semi-dry hair.
Instead of wrestling with this everyday, I should have brought a hat. My flatcap is pretty easy to pack, and I should have just thrown it in my bag. I brought a baseball cap around Southeast Asia, and never wore it, so I decided against it this time around. I remedied this when my care package arrived from home, but I could have easily purchased a tweed cap more fitting for the locale.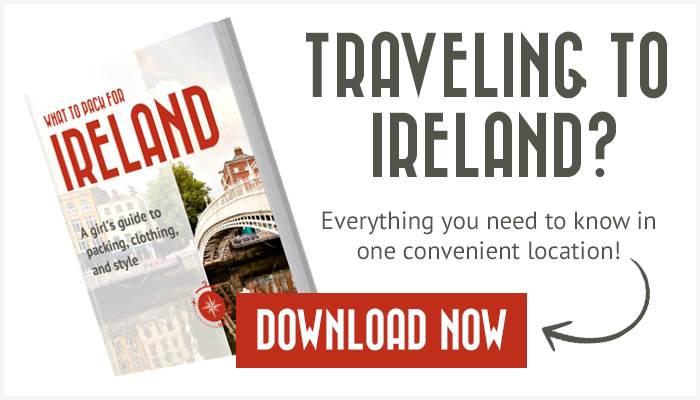 ---
These are just a few realizations and lessons learned in my short time in Ireland. Even though I was missing necessary items, it still didn't ruin my trip. Everything could be bought while I was traveling, so be smart when packing for Ireland in the summer but don't stress. The unexpected will happen, but you will always find a way around it.
What are your tips for packing for Ireland in the summer? Please share  your thoughts below!
---
For more Europe packing tips, please read:
---
Hope you liked this post on packing for Ireland in the summer. Please share with your friends on Facebook, Twitter, and Pinterest. Thanks for reading!
---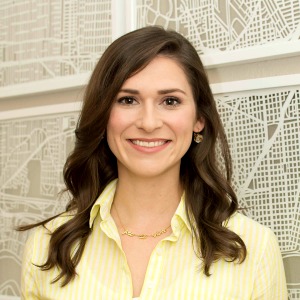 Author Bio: Niki is an interior designer and artist from Louisiana. In addition to her design work, she writes for local and online publications sharing her experiences and passion for travel. Niki is currently adding stamps to her passport while building her design practice, Niki Landry Designs. nikilandry.com  nikilandrydesigns  niki-landry-designs-llc
---