Support TFG by using the links in our articles to shop. We receive a small commission (at no extra cost to you) so we can continue to create helpful free content. As an Amazon Associate, we earn from qualifying purchases made on Amazon in addition to other retailers featured on the blog. Thank you, we appreciate your support!
Fall in Europe is a wonderful time of year to visit, especially for avoiding summer crowds. We're sharing our ultimate guide to packing for Europe in fall to help you nail your travel wardrobe. Read on to find out our packing essentials for several major European countries!
---
Packing for Europe in Fall
---
Table Of Contents
The most important packing tip for Europe in the fall is to check the weather forecast before traveling!
Europe is a diverse region in terms of weather and style. Depending on where you go, fall weather in Europe can be anything from drizzly and cold to warm and sunny. While many people visit Europe in the summer, fall is a great season for visiting this diverse continent.
Fall in Europe runs from September through November, and the weather can be considerably different in September compared to November. No matter where in the continent you visit, you should always be prepared for both warm and chilly days.
Always check the weather forecast before your trip. Once you've researched the weather, you can focus on creating a travel capsule wardrobe, which should easily fit in a carry-on suitcase with the help of packing cubes to compress your clothing.
Using tips from our readers, we've compiled the ultimate guide to packing for Europe in fall.
Packing List for Europe Fall Travel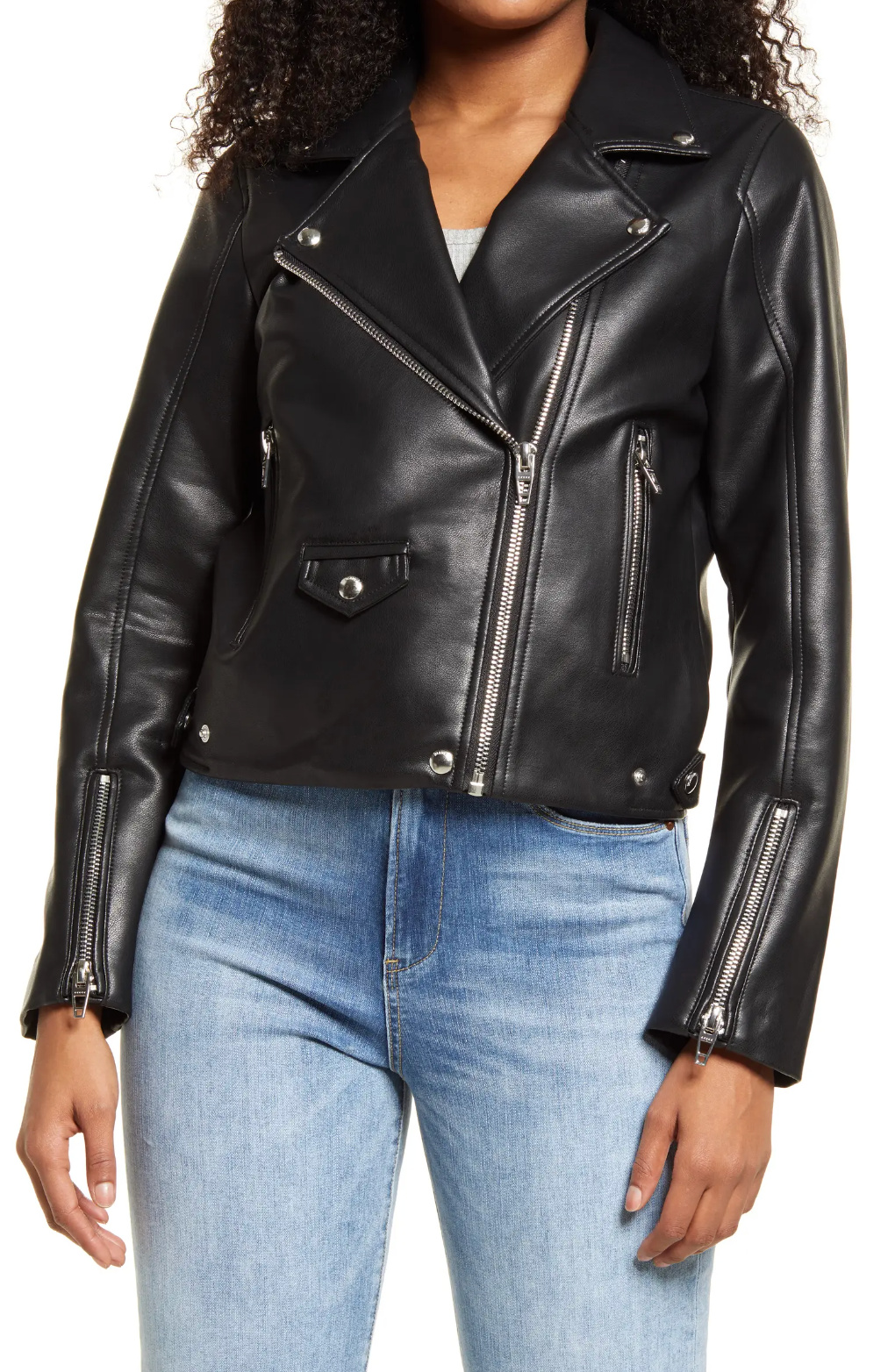 BLANKNYC Faux Leather Moto Jacket
United Kingdom
England is beautiful in fall. September and October can be so pleasant, with temperatures ranging in the 60s. Rain isn't as predominant in fall as it is in winter and spring, but you may still need an umbrella. 
What to wear in Europe in October is tricky because England starts to get chilly. Winter comes early, and you'll need some layers to stay warm, especially at night, when temperatures will drop even more.
With the chillier weather, it's the perfect time to wear your sweaters, beanies, scarves, and boots. Pair an oversized sweater with comfortable jeans and knee-high boots. Layer with a scarf and add a coat or parka in the evenings when it gets colder at night. For a dressier look, pair a long-sleeve blouse with a blazer for day or a coat for evenings, along with heeled booties. Remember: travel clothes for Europe fall adventures can still be warm yet stylish.
Tip: Stick to a leather jacket for early fall days and transition to a heavier coat by the end of the season as it gets closer to winter.
Shop more leather jackets: Nordstrom | Amazon
For more tips, find out what to wear in London year-round!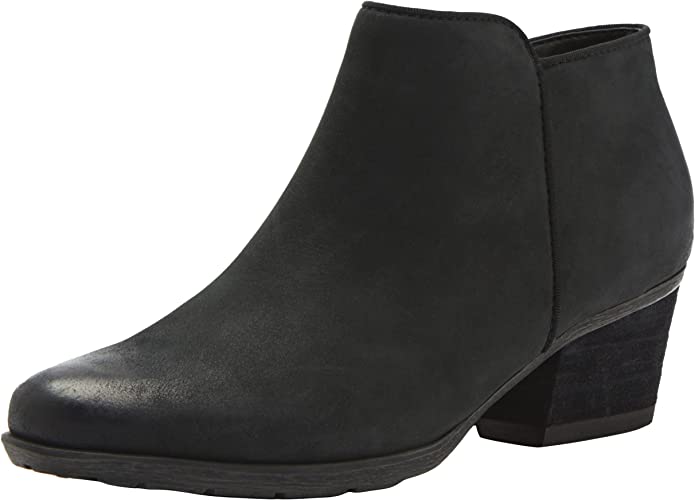 Blondo Villa Waterproof Ankle Bootie
France
In autumn, the weather is cool, and Paris is beautiful. Autumn colors create a picturesque setting; however, as in the spring, the seasons are unpredictable. Take advantage of grey skies and pack a vivid pink or red coat for a beautiful picture in front of the Eiffel Tower!
European fall fashion is always in full swing here. Parisians love wearing leather, so use the autumn season to make leather your base. It's not only waterproof but warm so that you will have added protection from the chill. Consider adding a well-fitted, not boxy leather jacket to your wardrobe. (If you don't like wearing leather, try faux leather.) 
Tights or stockings are ideal to wear underneath shorts or belted dresses. They provide some protection from the elements and modesty in the Parisian streets. 
Pant jumpsuits are feminine and chic. Pair them with a tailored blazer for an extra touch of sophistication. Pack one or two basic tees and long sleeve tops to create layers to mix and match your outfits. 
And finally, your scarves can add a pop of color to an otherwise neutral wardrobe.
Tip: Ankle booties are perfect for autumn weather and will look great teamed with leather pants or dark jeans.
Shop more waterproof ankle boots: Amazon | Nordstrom
Find out what else to pack for Paris to complete your travel wardrobe!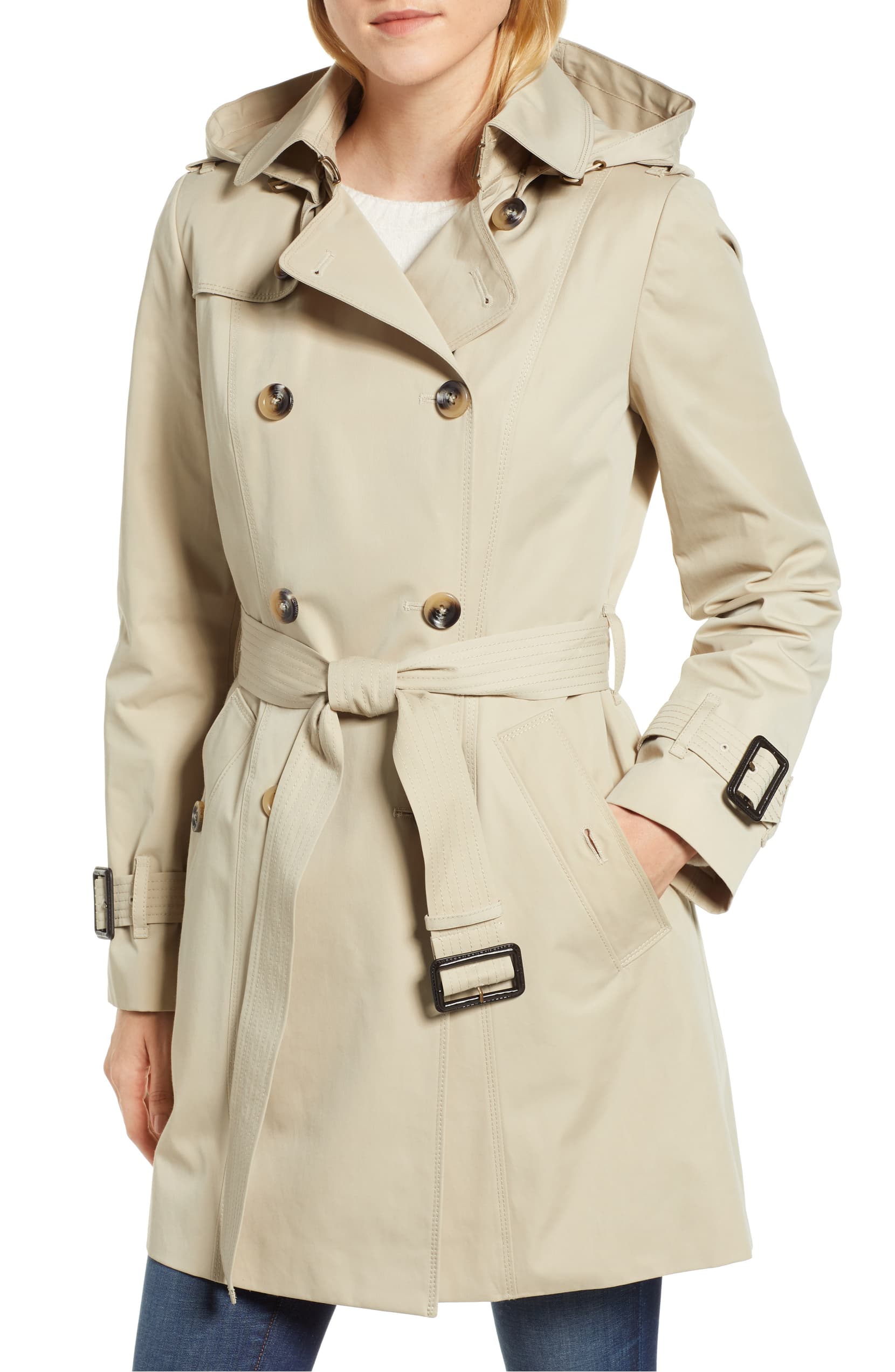 Austria
Early autumn is a great time to visit Austria: the heat and crowds of summer have died down, but it's pleasantly warm, and most attractions will still be open. When it comes to packing for Europe in September, temperatures in around then tend to be mild and sunny, but you'll want to pack extra layers for those chilly mornings and evenings. If you're planning a visit towards the latter end of autumn, be prepared for cold, gray days and the odd shower.
A trench coat is a perfect option for autumn as well as spring. It'll keep the chill at bay while not being too heavy. Another option would be a lightweight bomber or army-style jacket in a khaki shade—perfect for tossing over a cute dress or jeans.
When it comes to jeans, opt for a crisp black pair—they're a little more elevated than basic blue denim but are just as comfortable. You don't have to dress up when visiting a museum or palace, but it's nice to make a bit more of an effort when your surroundings are so stunning, and black jeans are perfect for that.
Tip: A hat and scarf are great ways to complete your look and add some color and texture to your fall outfit.
Shop more trench coats: Nordstrom | Amazon
For more tips, find out what to wear in Austria year-round!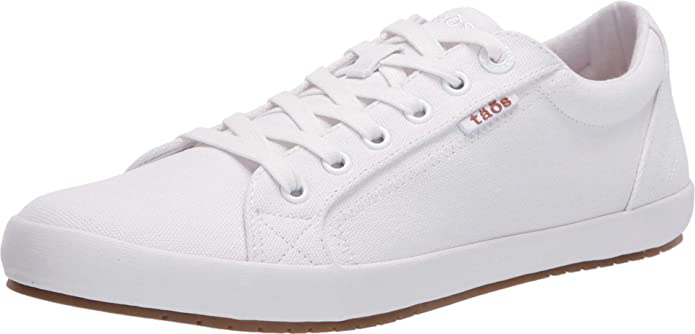 Taos Womens Star Classic Sneaker | Also available on Taos
Italy
The key to a fall packing list for Italy is taking reliable staples because the weather varies depending on the region. For example, the weather is mild, and the days are typically sunny in Venice.
In Milan and Florence, you can expect crisp sunny days with temperatures not getting much colder than 65°F/18°C. Breezes can make evenings a bit chilly, even in the early fall.
To match the cooler temperatures, opt for jeans. If you don't love a sleek pair of black, white, or wide-leg indigo jeans, opt for a midi-length A-line skirt either in a jewel-toned neutral or a unique pattern. Pleated skirts are always a great option as they're roomy and fun to twirl around in.
To pair with your mix and match bottoms, pack a few different top options. A thin turtleneck or long-sleeve shirt in cream or other earth tones pairs well with just about everything; If you've stuck to neutral colors with your bottom pieces, then pack at least one fun patterned blouse.
Tip: Italy is never the place to wear heels. For fall, we love ankle booties or trendy sneakers.
Shop more fashion sneakers: Nordstrom | Amazon

Check out our packing guide on how to dress like a local in Italy!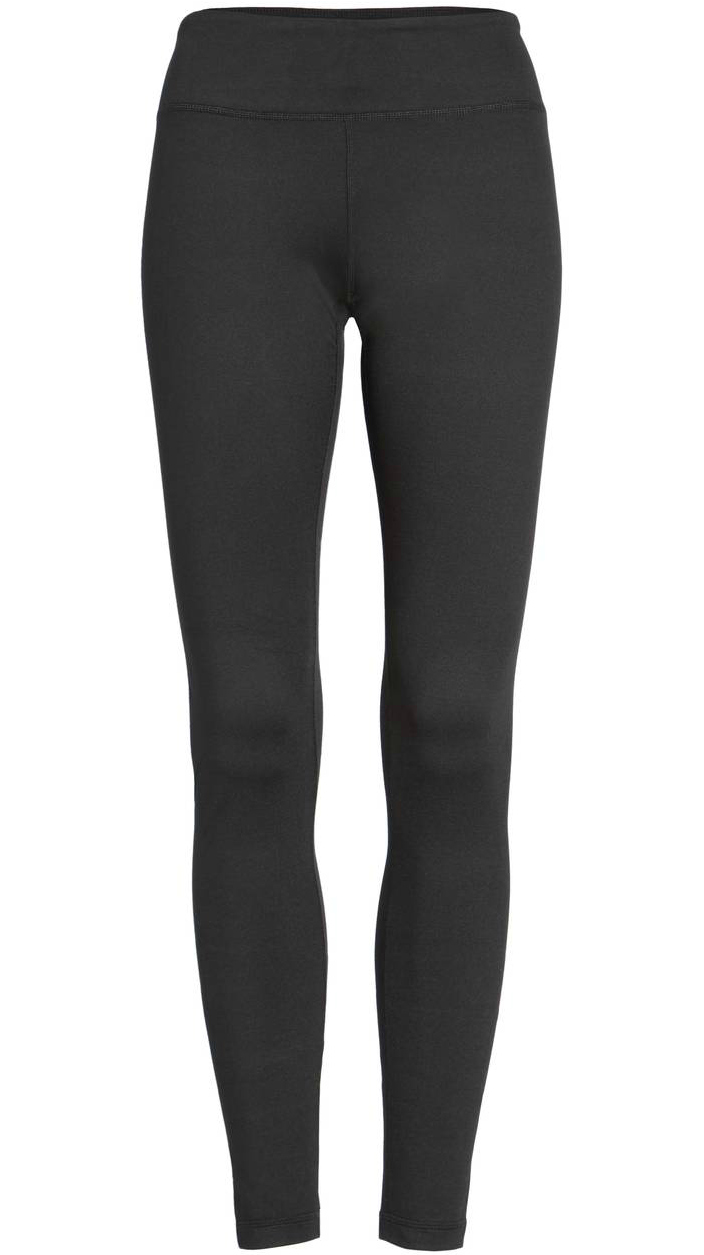 Zella Live In High Waist Leggings
Germany
During autumn, you will experience mostly rainy weather, with occasionally frosty days, and other days will be warm with plenty of sunshine.
The cooler weather dictates the need for warmer clothes; pick a scarf, but a nice warm woolen one that will keep your chest and neck protected. Jeans serve as the base for any outfit, the darker shades are always best, and the thickness of the jeans will keep your legs warm in the cold chill.
Leggings can also look very stylish for the warmer days as they are not as thick as jeans and come in a variety of different styles and colors. For autumn, a maroon or oxblood color would work nicely and compliment any outfit. Don't forget a warm coat or jacket and ensure that at least one is waterproof to protect you from the elements, especially the rain.
Tip: Sweaters are fantastic for layering, or if you experience a cool but not frosty day, you can get some lovely wool ones that will keep you warm.
Shop more leggings: Nordstrom | Amazon
Review our guide on what to wear in Germany year-round!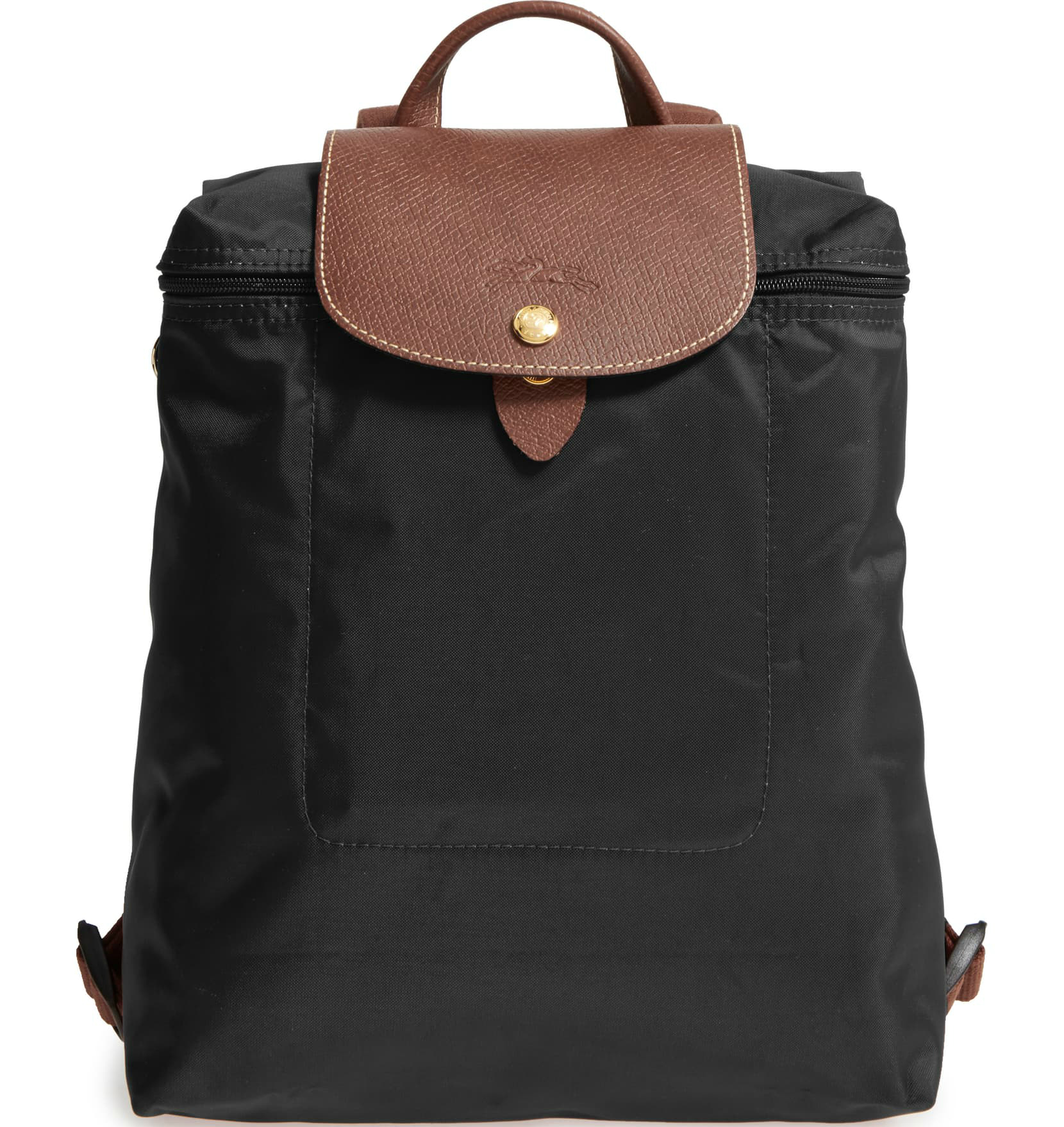 Sweden
Fall in Sweden is quite picturesque. You'll find beautiful sunsets over the waterfront skyline, highlighting the historic architecture of old-world Europe. In the fall, your essentials should be chic ankle boots and an awesome pair of dark denim jeans that work for day or night.
During your daytime strolls, opt for layers of natural, warm fabrics like wool. Neutral colors are popular in Stockholm, so if you'd like to fit in like a local, stick to cream, black, beige, and khaki colors.
A backpack is your best friend while exploring Stockholm. Whether you're working in cafés with your laptop or exploring on foot, a minimalist backpack is a perfect carryall to tote around your necessities. Try a cool black backpack for days exploring Stockholm.
Tip: Rain is widespread in the fall, with September being the wettest month. It's best always to be prepared with a raincoat, umbrella, and scarf for the varying weather conditions.
Shop more backpacks: Nordstrom | Amazon
For more tips, read our What to Wear in Stockholm guide!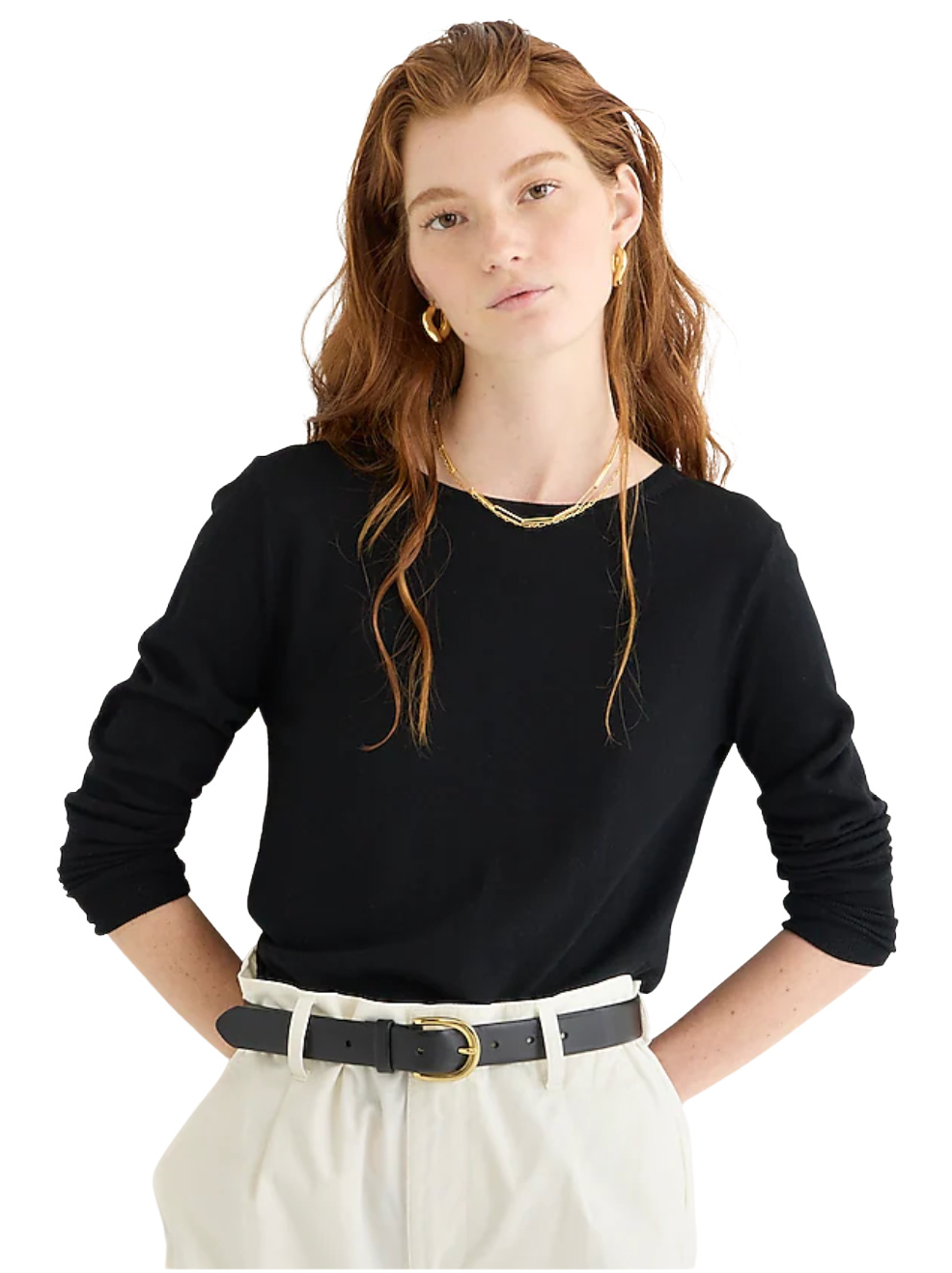 J.Crew Halle Merino Wool Crewneck Sweater
Switzerland
Autumn weather can be unpredictable; it can range from sunny days to rain and even snow. Autumn is a difficult season when deciding what to wear in Switzerland because outdoors is cold, and inside the buildings and public transport, the central heating leaves you hot.
The perfect solution to packing for Europe in October, September, or November is layering in this weather. The season contains short days, and along with the disappearing light comes a noticeable drop in temperature. As you prepare what to wear in Switzerland, be ready for cooler weather.
Layering is essential, so include 3/4 tops and long sleeve tops to suit the weather, you can dress these with a sweater for the warmer days or a jacket or warm coat. A pair of jeans or pants will look stylish with warm and waterproof boots, as these are the perfect companion for any autumn wardrobe, giving an edge to your wardrobe.
Tip: During the evenings, if you wish to be slightly dressier, include a blazer on your Switzerland packing list, as this can be worn with a sleek scarf to create a classy look.
Shop more sweaters: Nordstrom | Amazon
Check out more fashion tips with our What to Pack for Switzerland guide.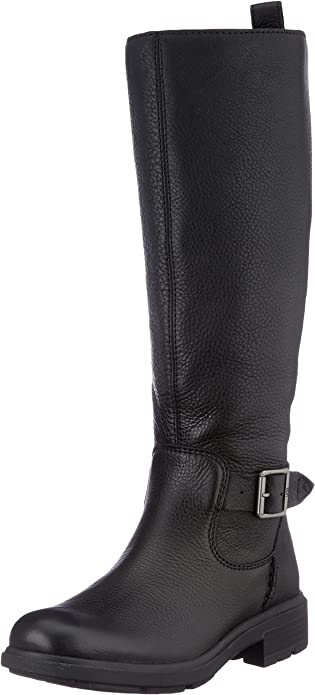 UGG Harrison Leather Knee High Boots
Ireland
Autumn has powerful winds and frequent rain, with a visible drop in temperature. For autumn, you want to ensure you keep warm and dry. Bring a warm jacket to protect you from the wind chill and a trench coat for added warmth.
Layering is once again needed for the colder weather, so add warm wool jerseys, long sleeve tops, and simple plain tees to your look. You can dress these in dark jeans and tailored trousers in darker colors.
Ankle booties, or warmer, calf-length boots are also a great look for the autumn; opt for boots in leather or a faux leather material to ensure that your feet are kept dry and protected from the elements.
Tip: What look is complete without accessories? Accessorize with bright scarves in patterns and shades that best suit your personality and make you feel most comfortable.
Shop more knee high boots: Nordstrom | Amazon
Find out what to wear in Ireland no matter what region you're visiting!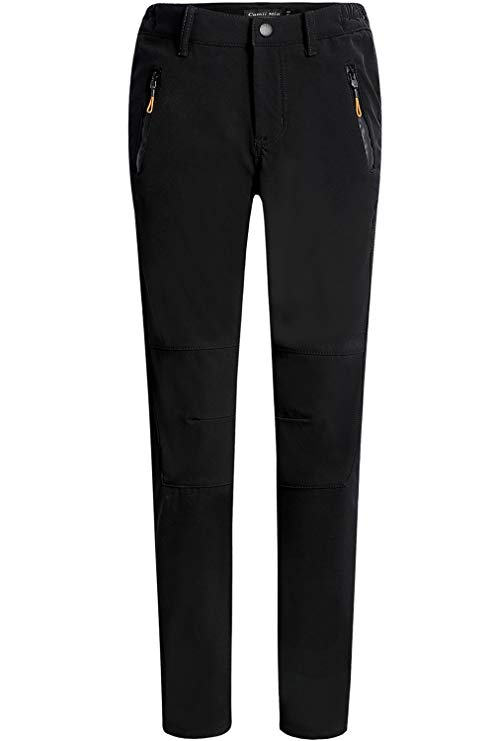 Camii Mia Outdoor Hiking Fleece Pants
Norway
Fall in Norway can be very unpredictable, with the early fall months feeling closer to summer with sunny skies while the later months can feel more like winter with snow. For warmer days, you can stick to lightweight trousers and blouses. Don't forget to take rainboots and a rain jacket in case it rains.
When the weather begins to cool down, you'll want to layer up with sweaters and jackets. Merino wool thermals are an absolute must for cold vacations, as they stay warm, dry, and last ages without a wash.
Jeans are fantastic for cold, dry weather, but shouldn't be worn if there is lots of snow or rain since they take a long time to dry. Instead, think about packing quick-drying travel pants that will keep you toasty and can last a few days without needing a wash.
Tip: Both short and tall boot styles are commonly worn around the city. Be sure to bring along a waterproof pair to withstand the rain.
Shop more travel pants: Athleta | Amazon
See our complete packing list for Norway, so you know what to bring on your trip!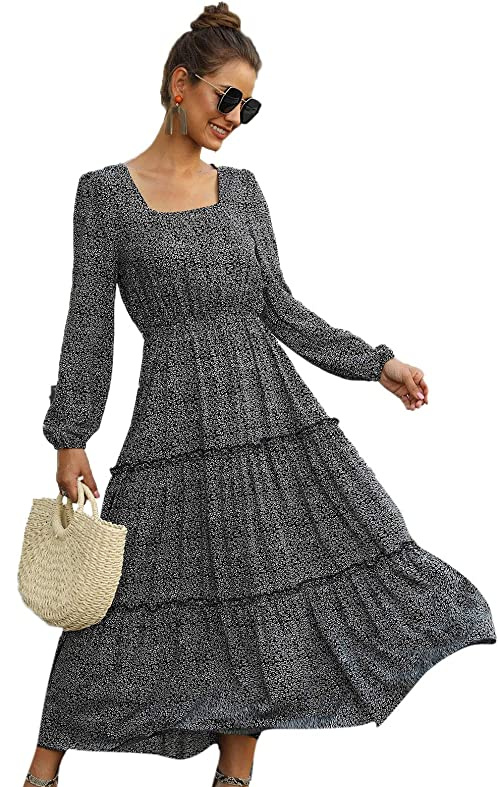 Russia
Russia's fall can either be a delayed summer or early winter, meaning you may need to be prepared for varied weather conditions. Whatever you end up wearing, make sure your clothes are clean and neat, and that there are no flashy colors or over-the-top prints.
For warmer days, opt for a maxi dress paired with flats. Add a cardigan for cooler evenings. When it gets closer to winter weather, wear some wooly tights to keep your legs nice and warm. Don't be afraid to double up on tights, too. You can use this trick for any cold-weather destination using tights of different thicknesses. Here are some tips on how to layer dresses!
Pack several scarves as these are ideal for accessorizing and can be used to cover up if you're planning on doing some church visits (your head will need to be covered when entering churches). Opt for a versatile and fashionable blanket scarf that's both practical and on-trend, too.
Tip: Some museums and churches might refuse service or admission if the shoulders and knees are uncovered. We also recommend avoiding jean cutoffs and tank tops, as they may get unwanted attention.
Shop more midi dresses: Nordstrom | Amazon
Find out what to pack and what not to pack for Russia!
Eddie Bauer Girl On The Go Insulated Trench Coat
The Netherlands
Fall is the time of cold wind and heavy rainfall, but it can still offer some days of sunshine. You'll be seeing the trees with colorful leaves and taking long walks through the parks. Take an umbrella or a raincoat (which is also windproof) with you.
When it comes to what to pack for Europe in November, when it can get quite chilly, layering is essential. You can't go wrong with long pants, a nice sweater, comfortable boots, and a scarf. Instead of a sweater, you can opt for a long shirt and a waterfall cardigan.
Wear long pants. Dutch women love wearing jeans. Make sure your pants are also comfortable when riding a bike! For shoes, try sneakers, comfortable ankle boots, or long boots with flat heels. Make sure they're water-resistant!
Tip: Take a trench coat or a black leather jacket with you, and opt for one in a neutral color, so it matches anything you wear.
Shop more water-resistant jackets: Nordstrom | Amazon
Before packing for your trip, check out what to wear in the Netherlands!

Hush Puppies Chaste Ballet Flats
Spain
Fall is much brighter than gloomy winter in Spain and a perfect time to wear warm hues like oranges, reds, and yellows and layer with cozy separates like flannel shirts, leather pants, and denim jackets.
You likely won't need a full hat-gloves-scarf set, but a floppy wool hat and stylish blanket scarf should be enough to keep you cozy, especially at night. Go for a tee as your base with a cardigan or button-up shirt as a layering item. If it gets too warm, you can wear your jacket just with the base, or if it gets too cold, you can wrap up the layering item and close up your coat for extra warmth.
It is not practical or comfortable to wear heels in Spain, regardless of the season. Most local women don't wear them out at night either, so you still feel stylish and appropriate in booties or flats.
Tip: Avoid packing a bulky winter jacket by wearing lots of layers instead. A faux fur vest will keep you warm and stylish as you explore Spain in fall.
Shop more flats: Nordstrom | Amazon
Find out what to pack for your trip to Spain so you can match the local style!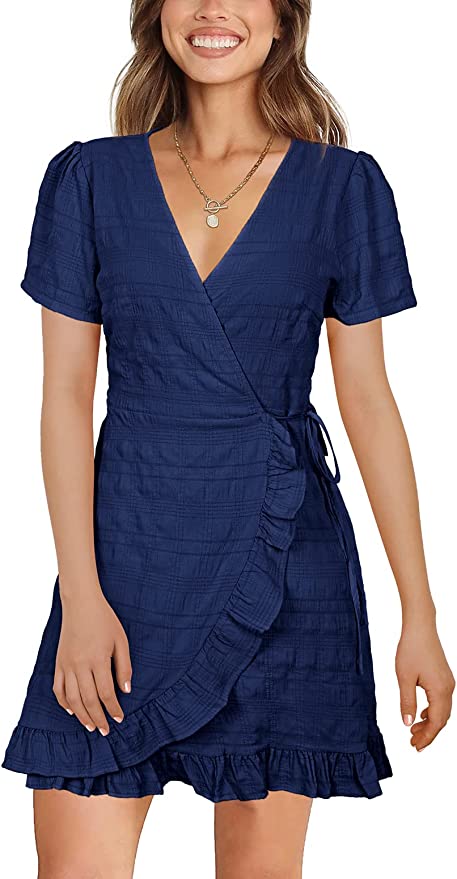 Jescakoo Casual Wrap V Neck Dress
Greece
Even though it's fall, it will remain warm on your trip to Greece until November. Autumn is not definable as a season between summer and winter; however, the temperatures do fluctuate, with the possibility of rain.
Similar to as you'd wear in spring, bring jeans and smart Capri trousers in darker shades that you can team with bright tank tops and blouses for the warmer days and long sleeve shirts and 3/4 tops for cooler days. Bring a light jacket for the evenings to ward off the chill.
Accessorize your outfit with sunglasses and a chic sun hat. Skirts and shorts are perfect to wear during the day with ankle boots. Black is a great color choice because you can wear it with anything, and it's forgiving in regards to dirt.
Tip: Fall in Greece is very similar to its spring weather. You would need minimal variation in your packing, if any, with perhaps the addition of a waterproof jacket and a scarf.
Shop more dress: Nordstrom | Amazon
Get a complete packing list in our What to Wear in Greece guide!
How Editor-In-Chief Alex Dresses for Europe in Fall
Features the Tippi sweater and Skyler pant listed above
Watch this video to start learning how to organize with packing cubes!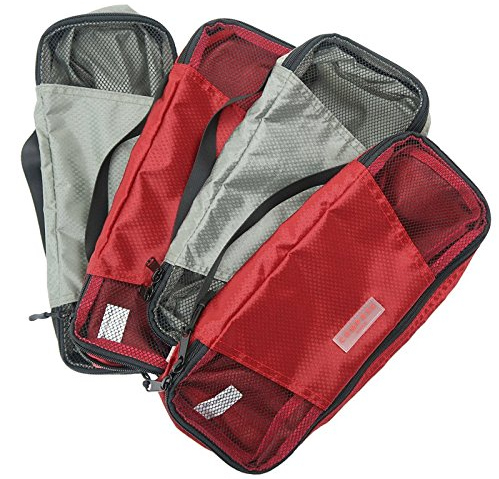 How to Pack Your European Fall Wardrobe
Packing for two weeks in Europe fall time is easy with slim packing cubes. This allows you to travel carry-on only for all the clothes you intend to bring, and it saves so much space!
We put together a five-part YouTube series showing the different methods to use packing cubes for travel. If you use this specific packing strategy, packing cubes can also compress your belongings. This is the secret to traveling carry-on only!
Printable Travel Checklist
Download our FREE printable and editable travel checklist! You can click here to access the file. You can also download the print-friendly PDF version here.
You can also click the image below to open the editable file.
The travel checklist features unique categories to help you pack for your trip efficiently, including a list of things to bring on vacation and other helpful reminders. It includes all the items listed in various categories above and has spaces where you can fill in your own information. (Make sure to follow the directions at the top of the spreadsheet!)
---
What are your tips on packing for Europe in fall? Share and comment below!
---
For more Europe packing tips, please read:
Suggested travel resources:
---
LIKED THIS POST? PIN THIS PIC TO SAVE IT!
---
We hope you liked this ultimate guide to packing for Europe in fall. Please share it with your friends on Facebook, Twitter, and Pinterest. Thanks for reading!
---