Support TFG by using the links in our articles to shop. We receive a small commission (at no extra cost to you) so we can continue to create helpful free content. As an Amazon Associate, we earn from qualifying purchases made on Amazon in addition to other retailers featured on the blog. Thank you, we appreciate your support!
Wales is a country famous for many things including beautiful mountains, mythical dragons (allegedly), and due to its wonderfully undulating topography, rain. Lots and lots of rain.
One minute you can be enjoying blissful sunshine and the next you have to dive for shelter due to a torrential downpour. Summers in Wales tend to be mild at lower elevations and range from 19 to 22 degrees Celsius, but it can get much cooler at higher elevations. Winters in Wales tend to be cold and very wet, but temperatures usually stay just above freezing.
Be prepared and follow these tips on what to wear in Wales!
---
What to Wear in Wales
Written By: Tammy Lowe
---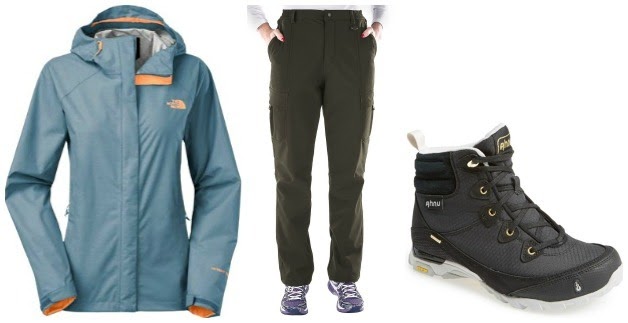 Rain jacket | Rainproof trousers | Waterproof hiking shoes
Rain Gear
The first thing you need to know as you plan what to wear in Wales, is that it requires a wardrobe for almost any conceivable weather eventuality. Rain gear is an absolute must!
Consider taking a travel umbrella with you if you're visiting urban areas and a rain jacket if you're in the exposed countryside. Waterproof boots or hiking shoes would also be a good idea if you are planning to trek across some of Wales' highest peaks.
For an adventure like this pack some rainproof trousers as well. You can usually roll them up tightly and keep them in your daypack until it starts raining, at which stage you can simply put them on top of your normal trousers. Your daypack should also have a rain cover so that your belongings don't get wet inside.
Here are a few suggested travel raincoats for women!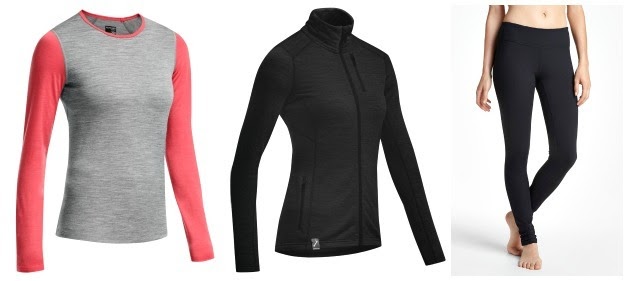 Long sleeve shirt | Light fleece jacket | Leggings
Hiking Gear
Wales has three beautiful National Parks, all of which are perfect for hiking: Snowdonia, Pembrokeshire Coast and the Brecon Beacons. If you are planning on visiting any of these places you should pack multiple layers due to the unpredictability of the weather. I have seen the weather change from sunny, to rain, to snow, all within a few short hours.
Read these tips on layering for cold weather!
Personally I really like Icebreaker products as they keep you cool in warmer climates and warm in cooler climates. I would recommend a T-Shirt or a long sleeve shirt if you would like to protect your arms from the sun (on those occasions when it is sunny), a mid-layer such as a light fleece jacket, and a wind and waterproof outer layer.
If you are traveling in the winter I would also consider wearing some leggings underneath your hiking trousers.
The underfoot conditions on the mountains can be particularly rugged and slippery, so it is essential to have good quality and waterproof hiking boots for women that also have a good grip.
Want more trekking tips? Here's our best hiking gear list!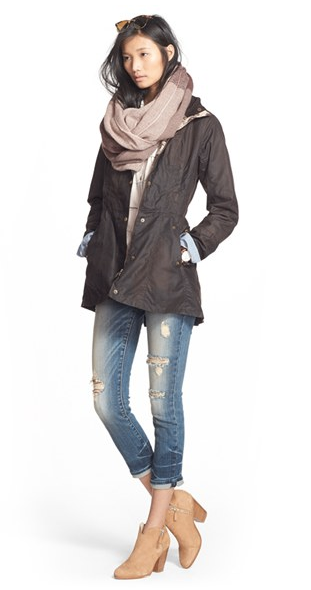 City Gear
If you are traveling to any of Wales' fantastic cities then you should also bring clothes that are more suitable for cities, including basics such as jeans, blouses, T-Shirts, skirts etc. As it is never particularly hot in Wales I would consider taking a cardigan or a light jacket for early evenings.
When planning what to wear in wales, don't forget a variety of shoes based on your activities. Comfortable walking shoes or sandals are a must if you are planning on doing a lot of sightseeing or walking, or maybe a pair of comfortable ballerina flats.
Cardiff in particular boasts a great nightlife scene, so don't forget to pack your high heels and a fancy outfit too if you are planning to paint the town red.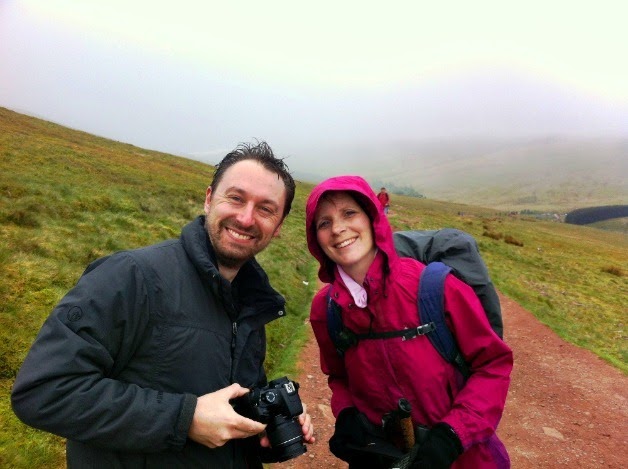 ---
What else would you suggest for what to wear in Wales? Share in the comments below!
---
For more Europe packing tips, please read:
---
LIKE THIS POST? PIN THIS PIC TO SAVE IT!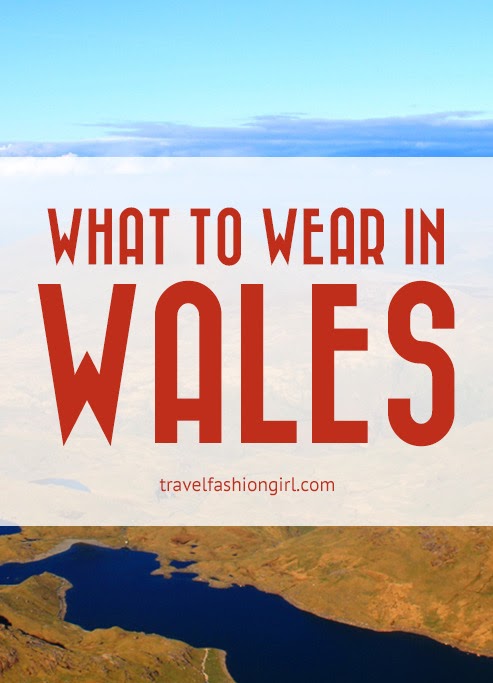 ---
Hope you liked this post on what to wear in Wales. Please share with your friends on Facebook, Twitter, and Pinterest. Thanks for reading!
---
Author Bio: Tammy is a travel blogger and adventure junkie. She has endured the Everest Base Camp trek, abseiled down a skyscraper, cycled down the world's most dangerous road, and trekked through the mosquito infested Amazon jungle. You can follow her adventures on her blog Tammy &  Chris on the move or on Facebook, Twitter, Instagram or Pinterest.
---