Support TFG by using the links in our articles to shop. We receive a small commission (at no extra cost to you) so we can continue to create helpful free content. As an Amazon Associate, we earn from qualifying purchases made on Amazon in addition to other retailers featured on the blog. Thank you, we appreciate your support!
This Scotland packing list is brought to you by TFG guest fashion blogger Jacopo Grazzi. He's an Italian student studying fashion in Glasgow and is giving TFG some European insight into this month's packing lists. Please check out his blog Jakes Mood, and you can follow him on Twitter @jacopograzzi. Thank you, J!
---
What to Pack for Trips to Scotland
Written by Jacopo Grazzi
---
Table Of Contents
When you are planning your trip to Scotland, keep in mind that Scottish weather is very unpredictable. There can be rain, wind, and sunshine in the same trip.
No matter which time of year you travel, the main thing to remember is to always pack layers, including a raincoat, hoodie, and umbrella.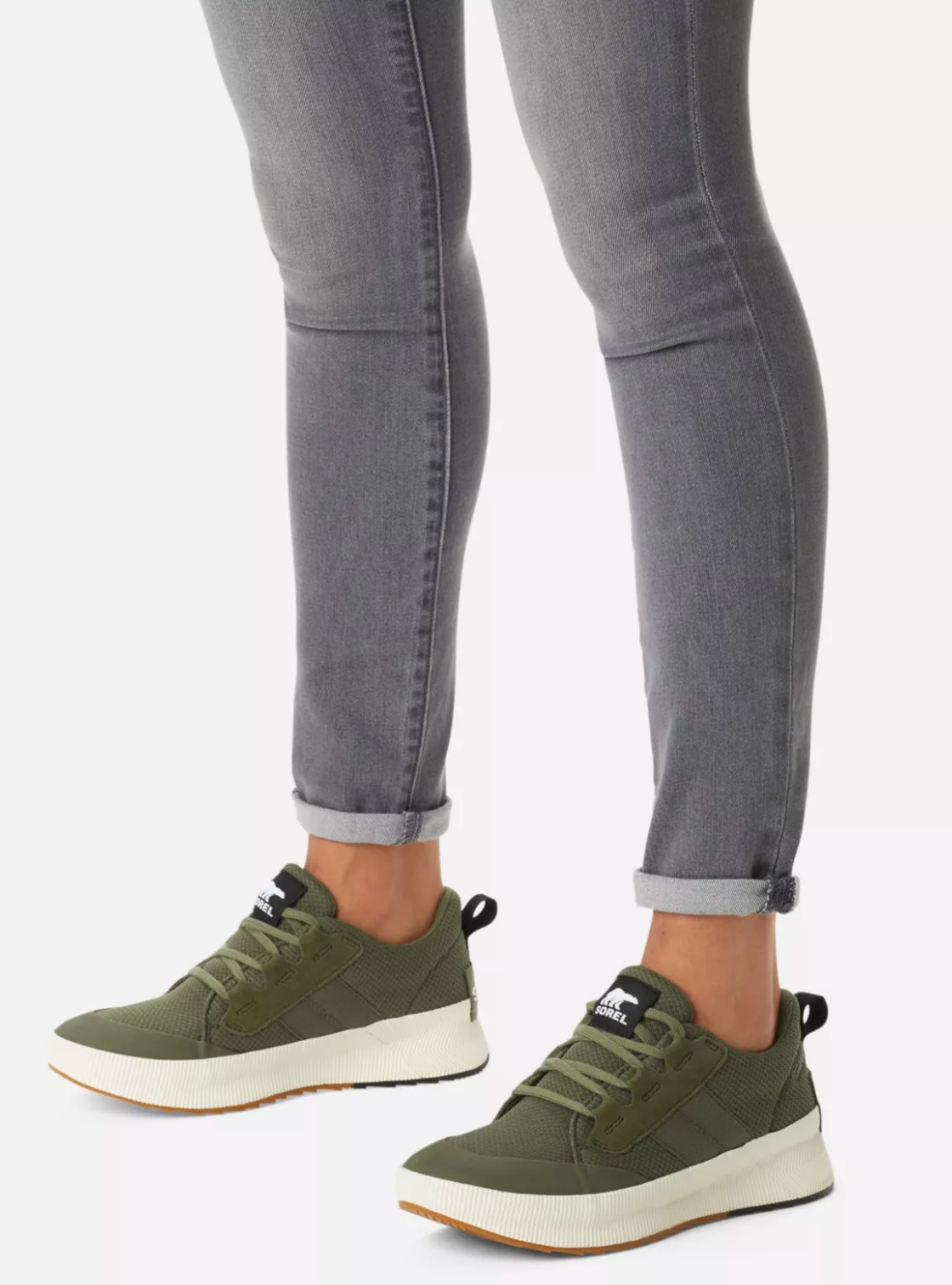 Sorel Out N About III Waterproof Sneaker
The Sorel Out N About Waterproof Sneaker are perfect for Scotland's finicky weather and terrain. I'd say the gray ones would be good but leggings are really out of style and I'd rather show a more realistic outfit. You'll need to create the link for it.
What do people wear in Scotland?
Scotland's bigger cities like Glasgow and Edinburgh aren't considered major fashion capitals, and people don't care much about what you wear. However, you can spot a lot of fashionistas around these cities.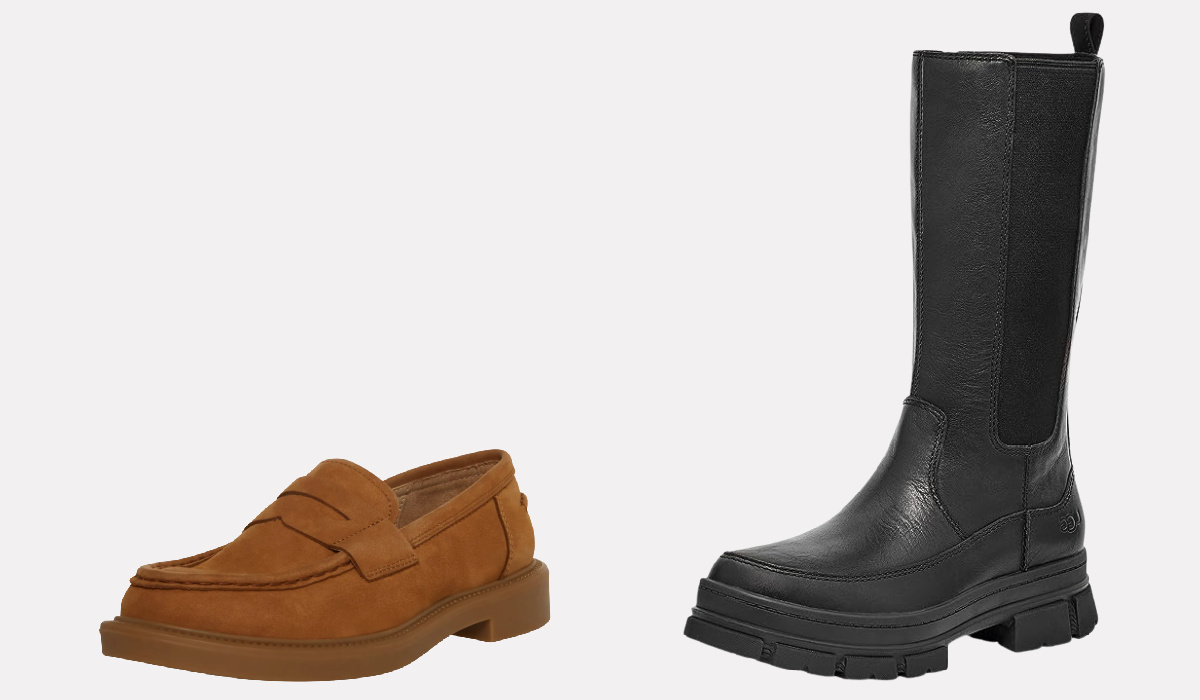 Blondo Halo Waterproof Loafer | UGG Ashton High Chelsea Boots
Most of the time, tourists who plan to come to Scotland don't spend much time in town, but rather exploring the great outdoors: the famous Highlands, lakes (lochs in Gaelic), the islands, and the beautiful castles and ruins all around the countryside.
Read this post about how to choose the best walking shoes for Scotland all year round.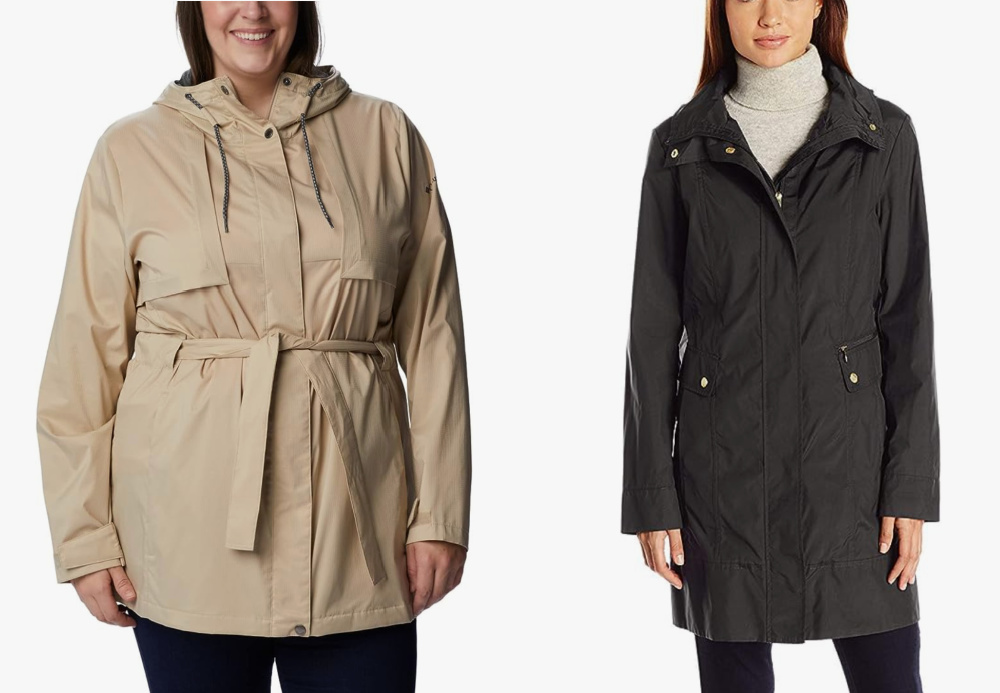 Columbia Pardon My Trench Rain Jacket (Plus) | Cole Haan Packable Rain Jacket
The rain and wind can sometimes be strong; the number one rule is to take an umbrella with you every time you go out.
Always, always, always check the weather forecast before your trip. Once you've researched the weather, you can focus on creating a travel capsule wardrobe, which should easily fit in a carryon suitcase with the help of packing cubes to compress your clothing.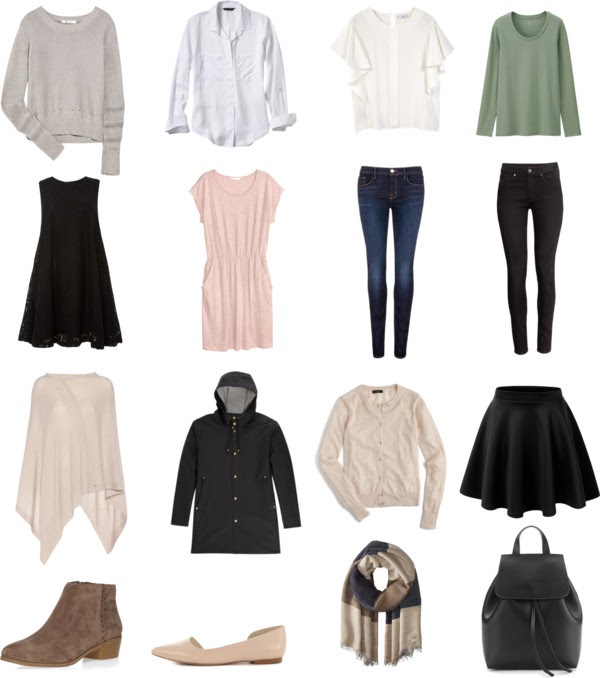 Sweater | Shirt | Blouse | Long Sleeve | Swing Dress | Jersey Dress | Jeans | Pants | Poncho | Raincoat | Sweater | Skirt | Boots | Flats | Scarf | Backpack
What to Pack for Trips to Scotland in Spring
Spring is the best season to plan trips to Scotland, and April is the sunniest and warmest month. The temperature varies from 5-20°C / 40-68°F, but it's quite chilly all the time. While the weather may be mild, it may rain a lot.
Start by reading these general tips on packing for spring travel: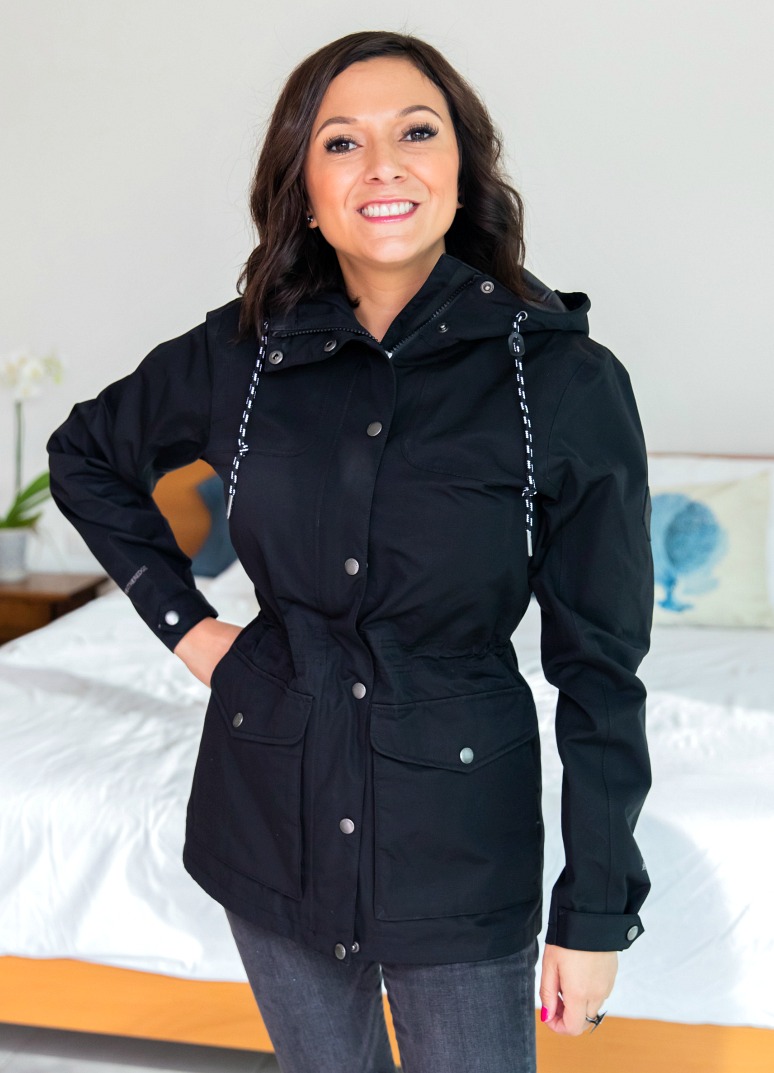 TFG APPROVED! Eddie Bauer Women's Charly Jacket
Glasgow/Edinburgh Packing List: Spring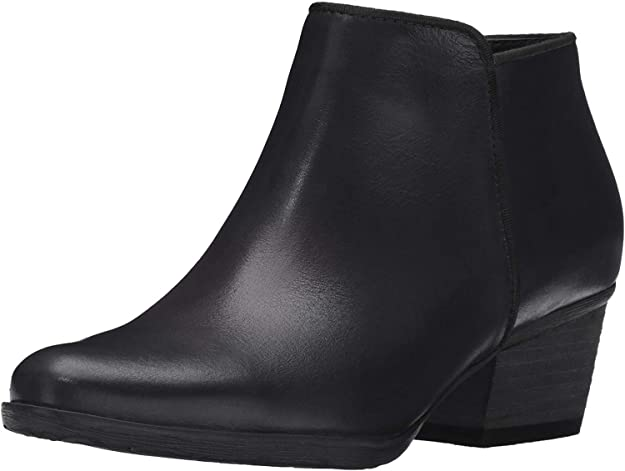 Blondo Women's Villa Waterproof Ankle Bootie
A waterproof jacket, like a trench coat, is your best friend. Plan to wear layers. You can wear a cotton sweater or cardigan with a long sleeve shirt underneath. Pack a pair of jeans and trousers along with waterproof shoes and/or leather boots and you are ready to go! (Don't forget your umbrella.) These are the best waterproof leather boots recommended by our readers!
Travel tip: Pack a pair of leggings or tights that you can wear under your trousers if the weather is colder that you expect. These are the best leggings for women that travel as voted for by our readers!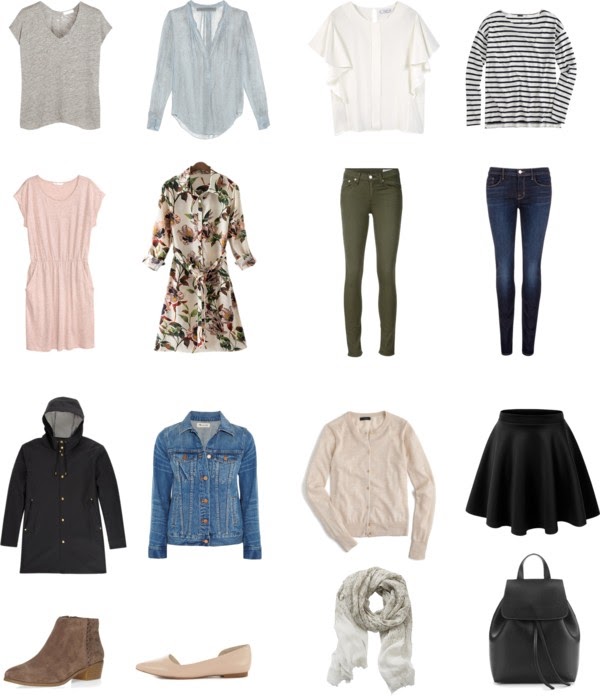 T-Shirt | Blouse 1 | Blouse 2 | Long Sleeve | Dress | Shirtdress | Pants | Jeans | Raincoat | Jacket | Sweater | Skirt | Boots 1 | Flats | Scarf | Backpack
What to Pack for Trips to Scotland in Summer
We don't really get a proper summer in Scotland; it's more like a warmer spring, or a bridge between spring and autumn that we call June and July.
Summer days can reach temperatures of 25°C / 77°F. Remember that rain is just around the corner, so don't let it find you unprepared! Carry an umbrella and waterproof jacket everywhere you go!
(Note: If you are visiting in the second half of August, you might want to follow the autumn section.)
Start by reading these general tips on packing for summer travel:
Glasgow/Edinburgh Packing List: Summer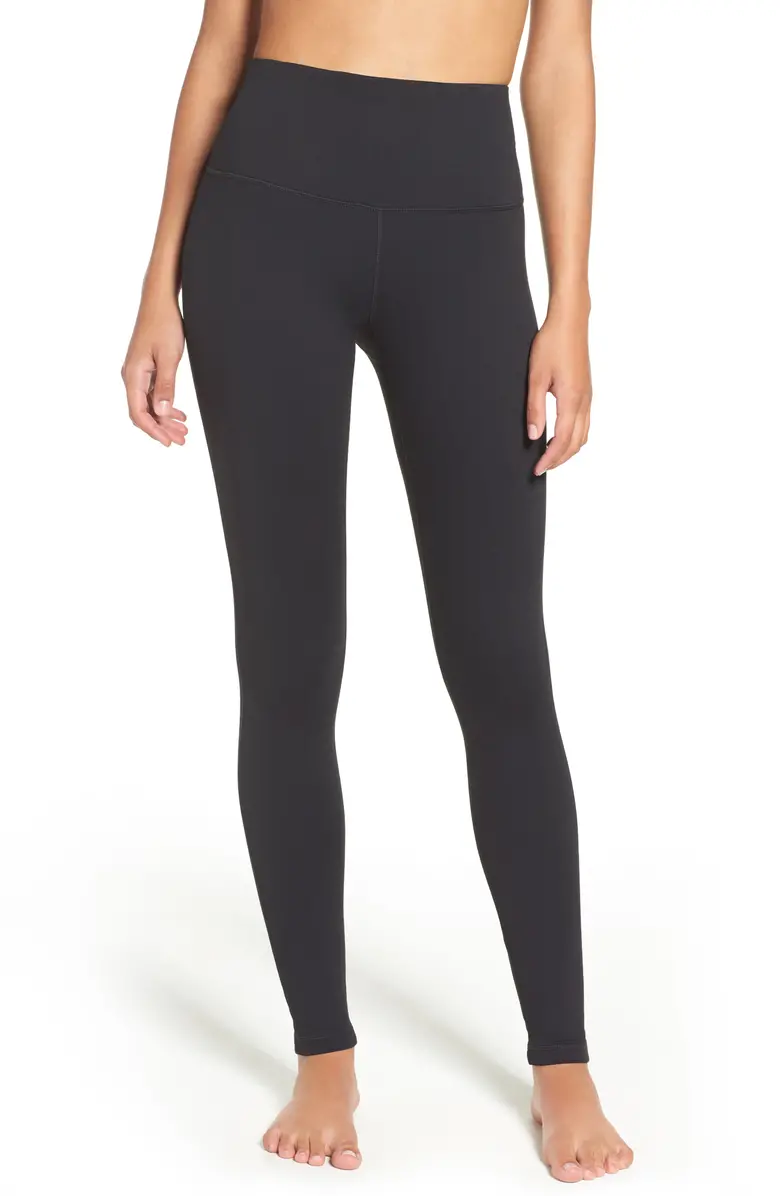 Zella Live In High Waist Leggings
While some summer days can be nice, if you plan to wear shorts or light trousers, pack tights or leggings to layer underneath if needed. These are the best leggings for women that travel as voted for by our readers!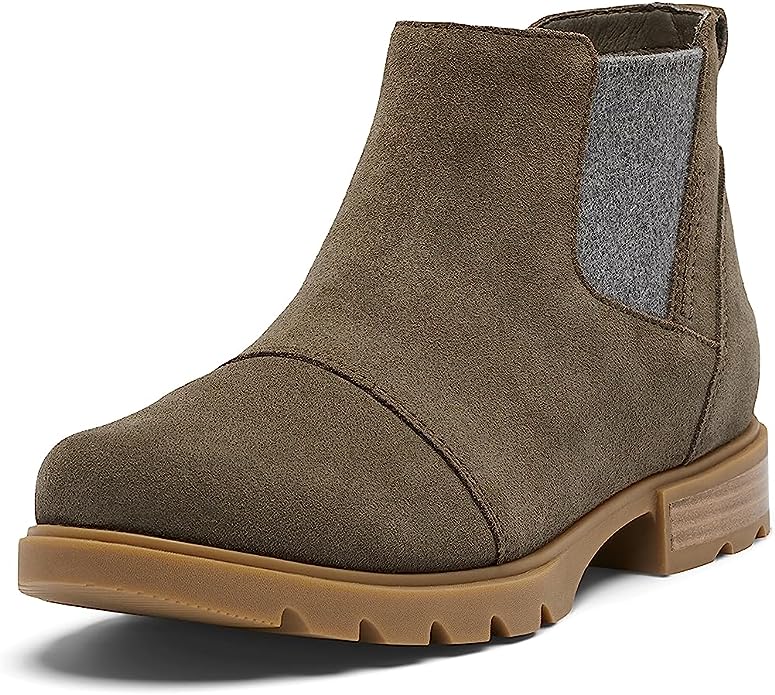 Sorel Emelie III Chelsea Waterproof Boots
Bring a waterproof jacket, as the temperature can drop to 15°C / 59°F quickly. Waterproof shoes or ankle boots are the best for this season.
Travel tip: Even if it's summer, always choose clothing you can layer Check the forecast before your trip!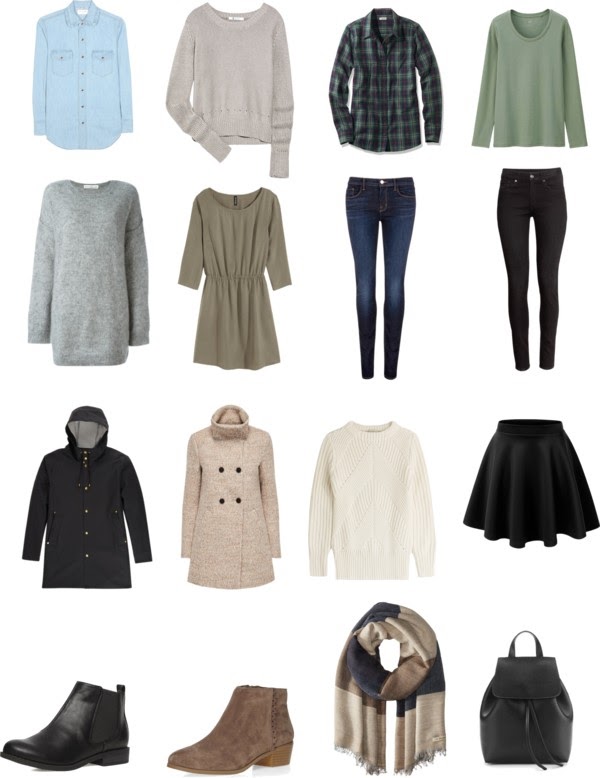 Shirt | Sweater | Longsleeve | Longsleeve | Dress | Jersey Dress | Jeans | Pants | Raincoat | Coat | Sweater| Skirt | Boots 1 | Boots 2 | Scarf | Backpack
What to Pack for Trips to Scotland in Autumn
Autumn weather can vary. It's really unpredictable and the temperature can go from 15° to 5°C / 59° to 41°F in a few hours!
Glasgow is cooler because the river, which splits the city into north and south, carries warm water from the ocean, due to the Gulf of Mexico loop current. It rains quite a lot and sometimes it snows. Note that our autumn starts in August/September!
Start by reading these general tips on packing for autumn travel: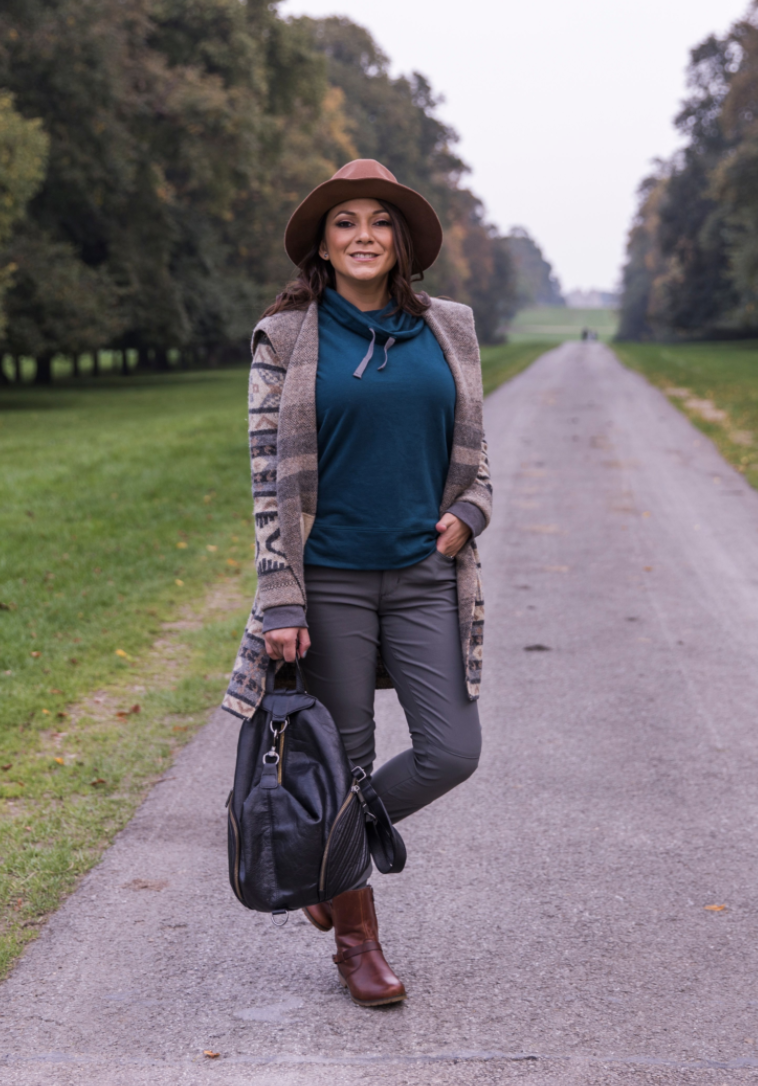 Glagsow/Edinburgh Packing List: Autumn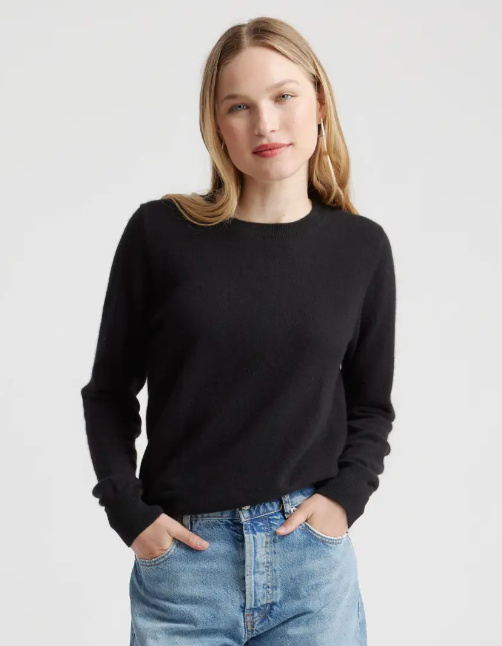 Quince Mongolian Cashmere Crewneck Sweater
In autumn, layers are essential for trips to Scotland. With a warm cotton cardigan or sweater, scarf, a cute and comfortable long sleeve shirt, a pair of jeans, boots or comfortable leather shoes, and a waterproof jacket or a trench coat (and an umbrella of course) and you can hit the town!
Travel tip: It doesn't hurt to pack a hat and gloves. They're small and will keep you warm. These waterproof jackets will help you stay stylishly dry!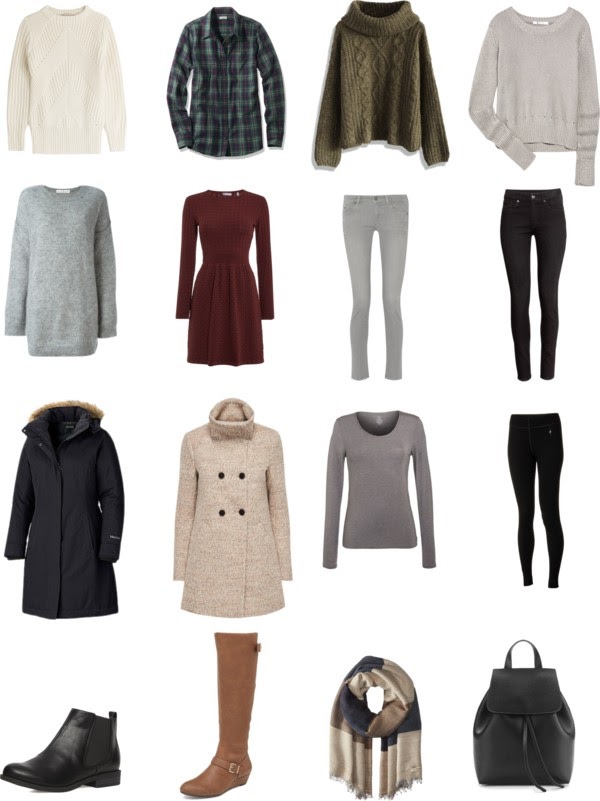 Sweater | Longsleeve | Poncho | Sweater 2 | Dress 1 | Dress 2 | Jeans | Pants | Raincoat | Coat | Top | Bottom | Boots 1 | Boots 2 | Scarf | Backpack
What to Pack for Trips to Scotland in Winter
Winter is the most horrible season of the year! The weather is really bad and you might not see the sun the whole time you're here.
It can go from 5° to -5°C / 41° to 23°F during the day. The rain will pour and it can snow a lot in Edinburgh and outside Glasgow. But the feeling you have when you are out and about in these two cities will cheer you up, as they are fascinating.
Start by reading these general tips on packing for winter travel: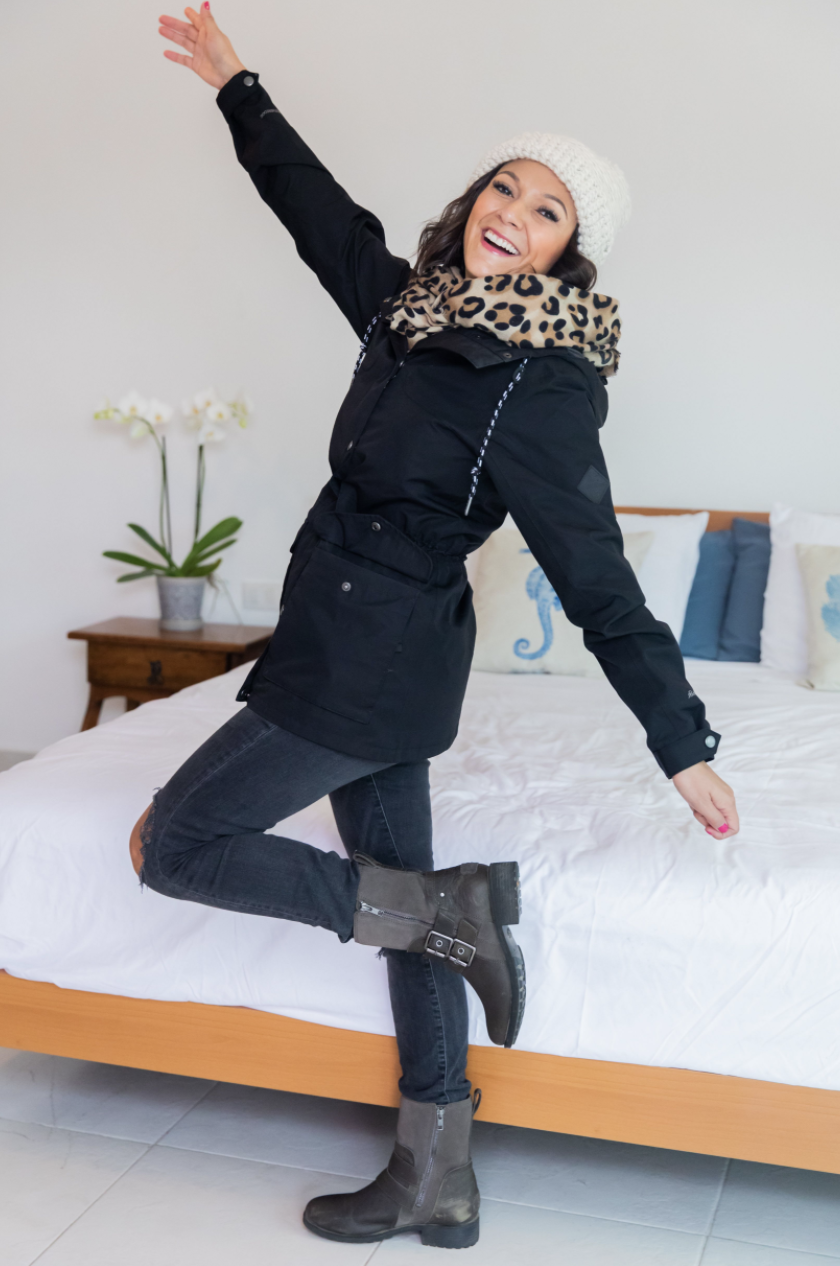 Eddie Bauer Charly Jacket paired with Ugg Wilde Boot (Similar)
Glasgow/Edinburgh Packing List: Winter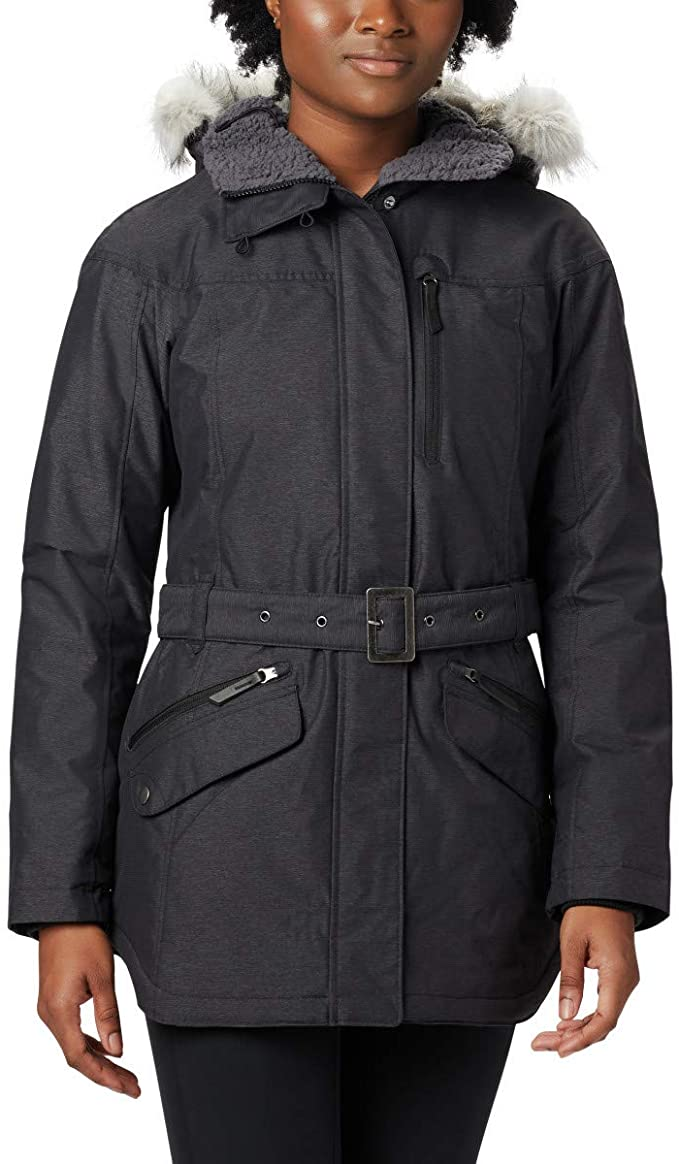 Columbia Carson Pass Ii Jacket
In winter it can be quite freezing, but I survived it with a quilted wool coat, cozy cotton sweaters and jackets, a hat, scarf, and gloves. Jeans or warm trousers with leggings underneath are a must. Boots or comfortable waterproof shoes can be worn in the city center and in the surrounding areas.
These are the best waterproof leather boots recommended by our readers!

Silk Thermal Top | Silk Thermal Bottom
And if I haven't said it enough, plan to layer, layer, layer. If you're not sure how cold it will get, pack a set of thermals that can be layered under anything for extra warmth. Find out why thermals are a must for traveling light (and staying warm) in winter!
Learn our hacks with packing cubes in this video!
Depending on how many days or weeks you're traveling, you may want to use luggage organizers such as packing cubes, which allow optimum use of the space in your luggage, keeping everything organized and in place during your travels, and making the task of unpacking and repacking simple and stress-free.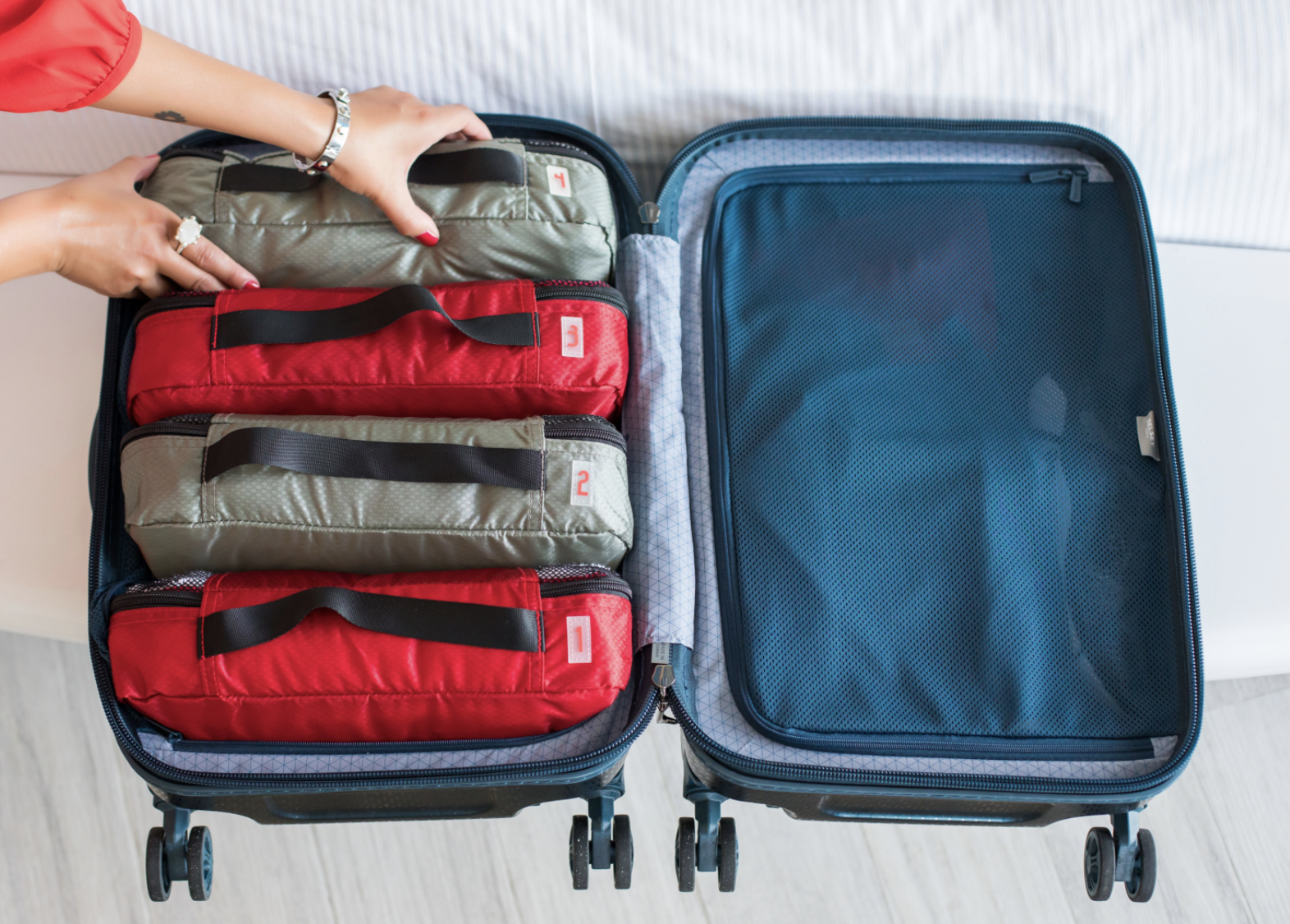 We put together a five-part YouTube series showing the different methods to use packing cubes for travel. If you use this specific packing strategy, packing cubes can also compress your belongings. This is the secret to traveling carry-on only!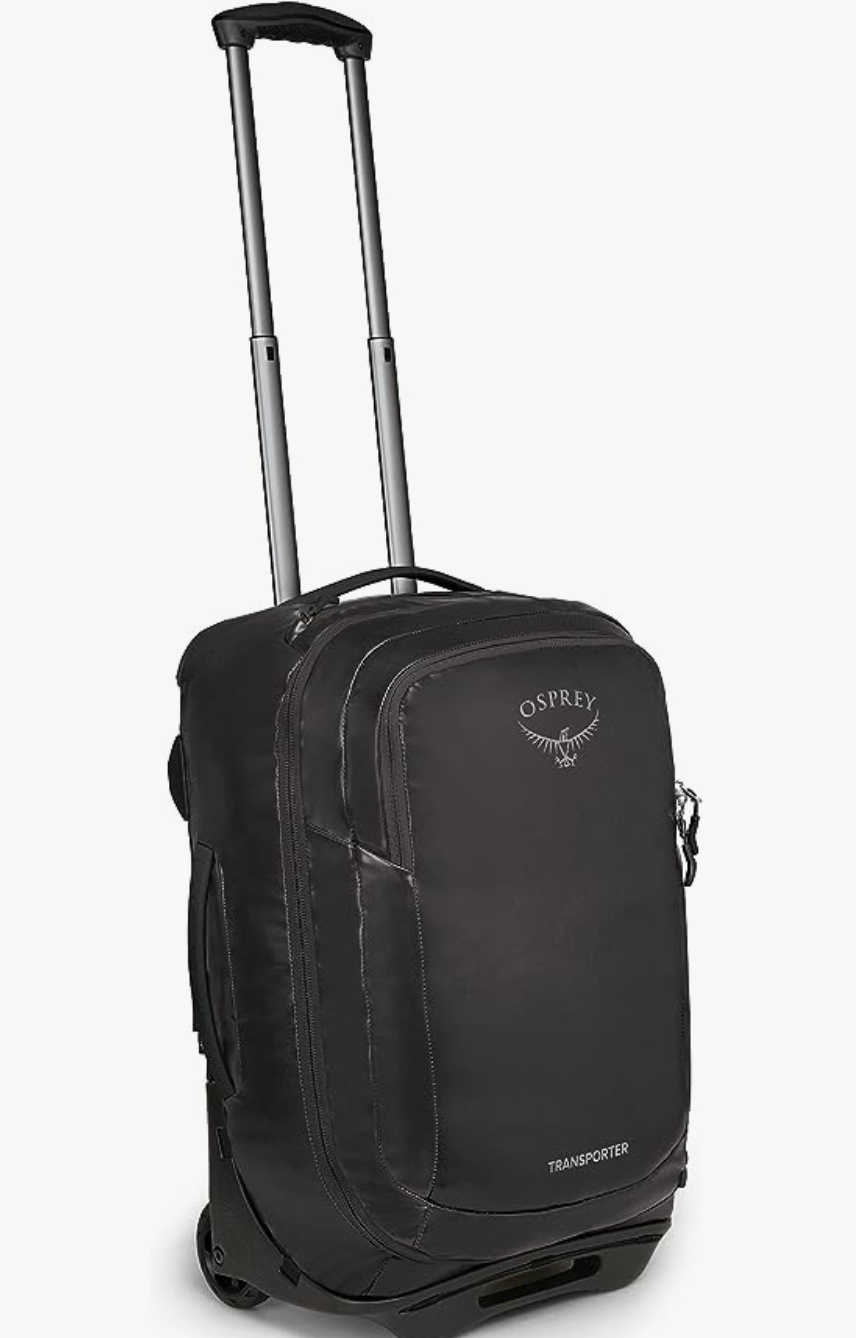 Osprey Transporter Wheeled Carry-on 38L/21.5″
As you're headed to fashionable Europe, use an equally stylish carry-on, such as the Osprey Ozone, which is a personal favorite. Keep in mind that most of Europe's budget airlines have a carry-on bag allowance of 55cm x 40cm x 20cm. Always check your airlines individual baggage rules and regulations in advance.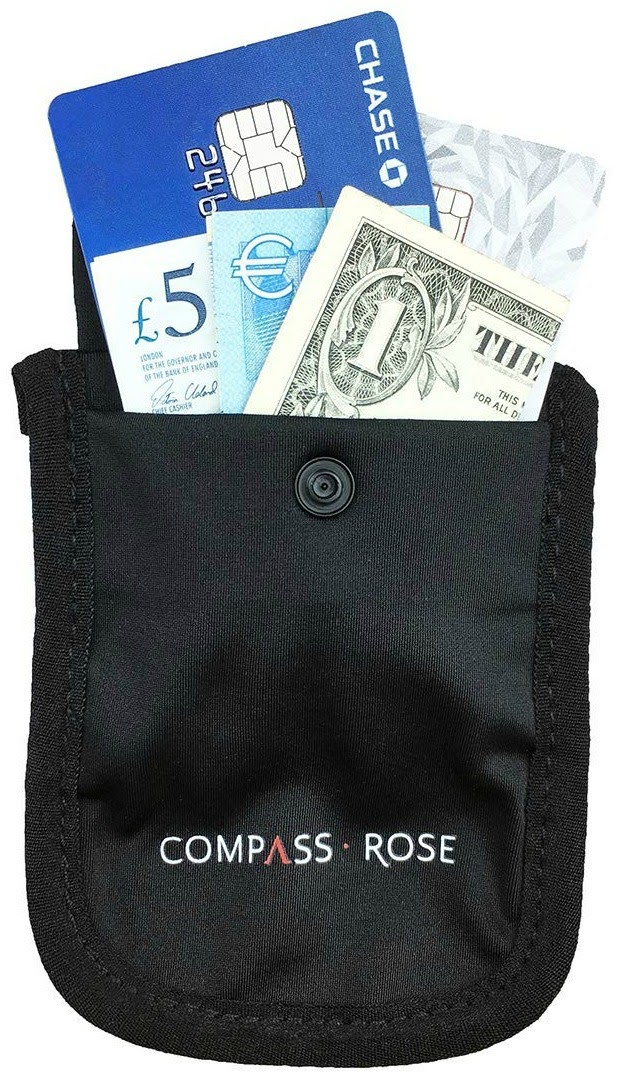 Compass Rose Secret Bra Wallet (Similar)
Shopping in Scotland
If you realize you didn't bring suitable clothes for the weather, don't worry: Glasgow is the 3rd largest retail area in the United Kingdom outside London and it's the biggest in Scotland.
The "Golden Z" is three streets: Buchanan Street, Sauchiehall Street, and Argyle Street, all in the city center, making the shape of the letter "Z". These host the most shopping traffic.
With five shopping galleries in the city center, you are spoiled for choice! Forever21 recently opened its second biggest store in Europe and its biggest in the UK in the new shopping center called Buchanan Quarters, situated on Buchanan Street.
Edinburgh is no less impressive for shopping! The big shops on Princes Street are there to cheer you up on cloudy, rainy days.
George Street offers a stylish mix of clothing, accessories, and local souvenir shops. Multrees Walk is at the end of George Street and it has luxury shops like Louis Vuitton and Harvey Nichols. Princes Mall and St James Centre house urban and youthful clothing and a variety of fast food restaurants and cafes for when you get hungry!
Popular department store John Lewis is also found in both cities, which features brands like DKNY, French Connection, Mango, and Oasis. Needless to say, you should be able to find anything you need in these cities!
Tip: Worried about theft, add items like a money belt to your packing list.
What are the best accommodations in Scotland?
We love Airbnb for accommodation in Scotland. Sign up here for a free $40 credit!
I prefer to book "the entire home" instead of opting for shared accommodation on Airbnb. Aside from safety, I also like to feel like I'm living in the destination. It's a small taste of local life plus you get more amenities than you would at a hotel such as a kitchen and washing machine.
Read these Airbnb tips for more info!
If you prefer the convenience and comfort of a hotel room, I like using both Agoda.com and Hotels.com. Tip: Hotels.com gives you a free night for every ten nights you book!
For hostels, we recommend Hostelworld and Hostelbookers. Always read the reviews before booking to get the best idea if the hostel is right for you. Some are quiet and family friendly while others are known for their party atmosphere.
Not sure about staying at a hostel? Read this.
---
FINAL TIP: Don't be afraid of our gray and rainy weather! To stand out against the gray buildings and streets, wear colorful items and accessories–they will make your day brighter. 
What are your tips on what to pack for trips to Scotland?
---
Please note: Most of Europe's budget airlines have this carryon bag allowance: 55cm x 40cm x 20cm. Always check your airlines' individual baggage rules and regulations in advance.
---
For more tips, please read these Europe packing lists:
Suggested travel resources:
Please read our Ultimate Packing List for Europe featuring stylish outfits and travel tips for 9 countries.
---
LIKED THIS POST? PIN THIS PIC TO SAVE IT!
---
I hope you liked this post on what to wear for trips to Scotland. Don't forget to share the love on Facebook, Twitter, and Pinterest. Thanks for reading!
---