Support TFG by using the links in our articles to shop. We receive a small commission (at no extra cost to you) so we can continue to create helpful free content. As an Amazon Associate, we earn from qualifying purchases made on Amazon in addition to other retailers featured on the blog. Thank you, we appreciate your support!
Headed to the South of France? It's going to be absolutely amazing. Read these fashion tips on what to wear in Nice for a fabulous summer holiday!
---
What to Wear in Nice
Written By: Sebrin Elms
---
Countless James Bond movies and travel magazines have made Nice, France the ultimate summer escape! If you've been dreaming about visiting the shores of the Côte d'Azur and mingling with some of the world's most elegant people, it's time you start packing your bags for Nice (and we'll help).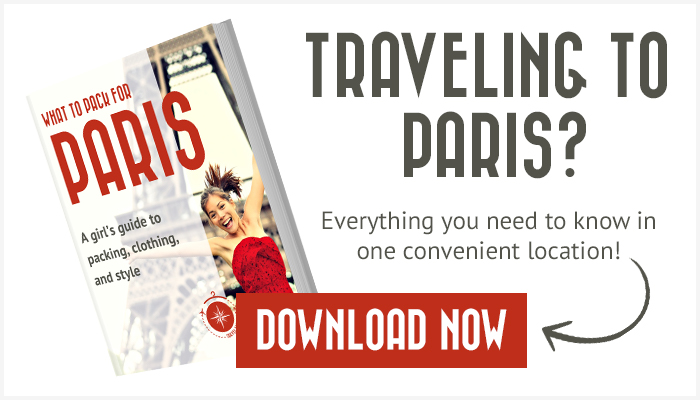 South of France Fashion
The French Riviera is known for hosting some of the most decadent parties on the European coastline, which means it's time to dress the part. Think the Hamptons meets Paris.
Visiting other parts of the country? Find out what to pack for France from Paris to the Riviera!
Linen Pants | Linen Shirtdress
In general, summerwear in Nice includes a relaxed vibe with a lot of linens, lighter colors, and a seaside look. But surrounding yourself with the upper crust means you're going to want to pull out your A-game when putting together your travel capsule wardrobe for Nice.
Above all else, think like a Parisienne and keep it elegant, yet simple.
If you're only going to Paris, read this 10-step packing guide for Paris!
Summer Weather in Nice
There is no better time to visit Nice than in the summer. Its coastal location makes it a perfect place to get some sun, but it's still breezy enough to not be stifling. Expect high temperatures to hit the mid-70°s F and lows to mid-60°s F.
Start by reading these general tips on packing for summer travel:
Blouse | Top | Tank | Shorts: Lace, Tailored | Dress Maxi, Short, Embroidered | Playsuit | Kimono | Swimsuit | Cardigan | Sandal | Slip On | Heels | Tote | Crossbody | Fedora | Panama | Sunglasses
Nice Packing List
3-4 Tops
2 Shorts
3-5 Dresses
1-2 Rompers
1 Jacket or Cardigan
1 Coverup
1-2 Bathing Suits
3 Shoes
1 Purse and 1 Beach Bag
2-3 Hats
1-2 Sunglasses
The key to packing light is to use packing cubes to compress your clothing as shown in this video!
What to Wear in Nice, France
Tops
With your tops, you're going to want to dress to impress. Keep the tank or tee for your pajama top and look for more fashion-forward options to wear around town.
Nautical stripes, off-the-shoulder, ruffles, and blouses are the best options when traveling around Nice. This will give you the coverage you're looking for to blend in with the beautiful people of Nice.
Add these lovely feminine clothing pieces to your travel wardrobe this season!
Cabana Shorts | Riviera Shorts
Shorts
Avoid long pants this trip and stick to shorts. A dark and light pair are best for matching with your various tops and keeping you cool.
These stylish summer shorts for women will take you from day to night, city to sea, and so much more!
Printed Emily Dress Plus | Sleeveless Shift Dress
Dresses
Dress-lovers: this is your time to shine! Due to the summer heat, the coolish breeze, and country-meets-posh Mediterranean vibe, you're going to want plenty of dress options.
We love these summer dresses, perfect for a trip to France!
You can never go wrong with some basic patterns and fabrics like eyelet, nautical, stripes, or pastels. This part of France isn't necessarily conservative, but class goes a very long way here.
Read these tips for choosing stylish beach dresses that you can wear on and off the sand!
Maxi Dress | Shirred Neck Dress plus
So keep your hemlines down, cover your cleavage a bit, and walk around with confidence! Now that florals are in, feel free to bring a dress or two with that pattern. Save it for a day trip to some French vineyards or a warm, summer night enjoying fresh seafood!
Take a look at the latest trends with these cute summer dresses!
Jackets or Cardigans
For the nights that seem just a little cooler than usual, it's best to bring one cardigan or jacket. Tans, blues, and whites will match with most of your nautical outfits and your seaside surroundings.
Find out why we love these lightweight jackets for summer travel!
Coverups and Bathing Suits
Being along the Mediterranean means you'll definitely be hitting the beach once or twice, but the incredibly rocky coastline will keep your sunbathing at bay.
If anything, you might be inclined to hang out at the hotel pool more than the beach. Still, you need a cute bathing suit and coverup to match. Nice is incredibly posh, which means your suit and coverup need to match your surroundings!
These are the best swimsuit coverups of the season!
Think a vintage one-piece or simple bikini. You're not trying to gain too much attention with bright colors or gaudy jewelry. A beautiful sundress or kimono would work as the perfect coverup to get from room to pool.
Naot Sandal | Aerosoles Sandal
Shoes
As a general rule of thumb, I try not to pack more than 3 pairs of shoes for any trip. The ultimate shoe choice here would be a pair of sandals, espadrilles, and heels.
Check out these comfortable walking sandals that are stylish, too!
Aerosoles Slipon | Soludos Sandal
Espadrilles are the perfect casual, closed-toe shoe option for touring the city. Meanwhile, sandals will match the scene and your outfits well.
Right now, womens espadrilles shoes are in style and so comfortable! See our favorites in this post.
To each her own with heels; however, I recommend wedges or a block heel. This will keep you fancy and beachside elegant without getting your heel stuck between the cobblestones.
Discover which brands have the most comfortable wedges for travel!
Accessories
The key here is elegance, so don't go overboard with the accessories. A single necklace paired with a hat and sunglasses work wonderfully. It will help add chich accents to your look.
Add these fashionable summer accessories to your vacation wardrobe!
Sole Society Crossbody | Sonoma Tote
Don't forget to bring a purse or crossbody bag for shopping or excursions and a beach bag for all of your lounging accessories.
Find out why crossbody purses the best travel shoulder bags for women!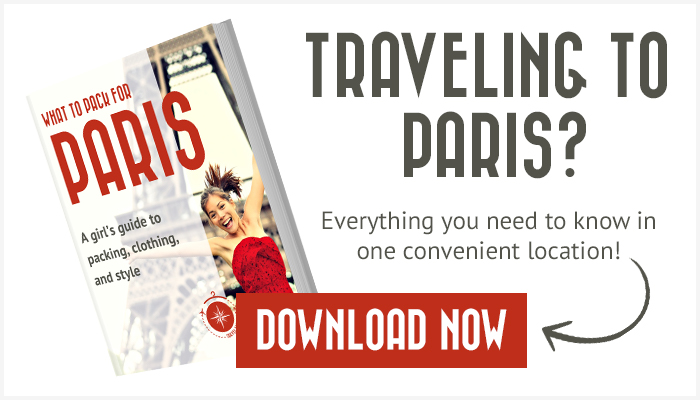 ---
What are your tips on what to wear in Nice in the summer? Share in the comments!
---
For more tips on what to wear in France, please read this post:
Suggested travel resources:
---
LIKED THIS POST? PIN THIS PIC TO SAVE IT!
---
I hope you liked this post on what to wear in Nice. Please share with your friends on Facebook, Twitter, and Pinterest. Thanks for reading!
---
Author Bio: Sebrin is a newlywed, flower child, and travel-obsessed blogger. When she isn't traipsing the globe with her husband, you can find her curled up with a book, snuggling with her kitty babies, or binge-watching Netflix. Follow along her travels on Instagram @theclumsytraveler or her blog!
---