Support TFG by using the links in our articles to shop. We receive a small commission (at no extra cost to you) so we can continue to create helpful free content. As an Amazon Associate, we earn from qualifying purchases made on Amazon in addition to other retailers featured on the blog. Thank you, we appreciate your support!
Packing for Italy? We've got some tips on clothing, shoes, and other essentials for a northern Italian summer. Find out exactly what to expect and plan ahead!
---
Packing for Italy: a Northern Italian Summer
Written By: Jessica Lippe
---
Northern Italy is known for its art, which is expressed differently from city to city. Venice has its unique city layout. Florence displays the Christian architecture of the Renaissance. Verona inspired classic literature. And Milan has its fashion.
When you're packing for Italy, you'll want your clothing to reflect the artistic flair found throughout the country. Many high-end designers began or were headquartered in Northern Italy; you can don an affordable travel style that fits right in! Balance an artsy packing list while addressing the summer heat and on-foot exploration.
Here are some suggested essentials!
Large Scarf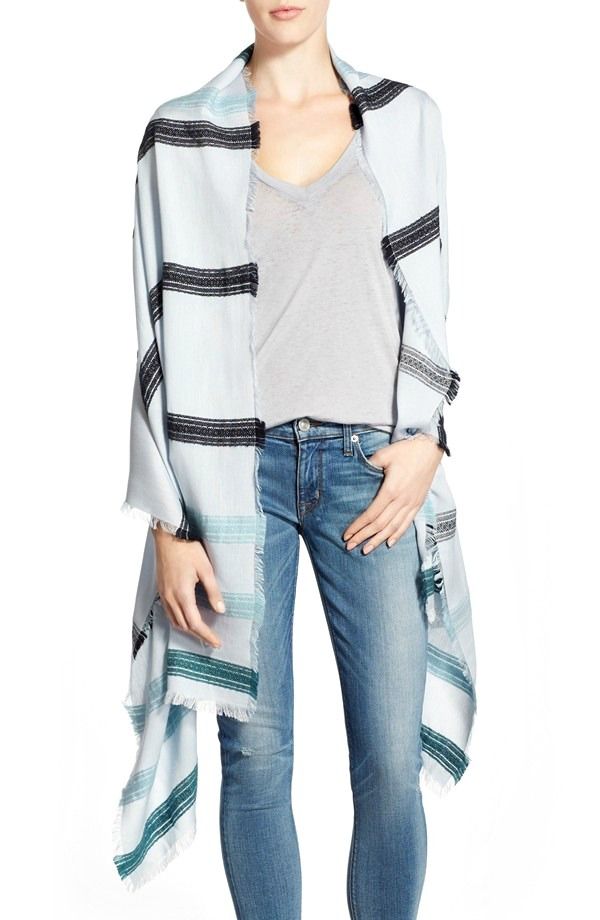 Not only are cathedrals some of the best attractions, they are an ideal place to take refuge from heat or rain.
Keep in mind that your shoulders, stomach, and knees must be covered in a cathedral or church, and the immodestly dressed are kicked out. If you decide to go out wearing shorts and a tank top, bring a scarf with you for a quick cover-up before going inside. You probably won't need a jacket in the summer, but in case it does get chilly, just wrap up in your scarf!
You can apply these tips on what to wear to the Vatican for all cathedrals.
Italian-Style Sunglasses
You can certainly buy a pair of authentic Italian sunglasses as a souvenir, or you can save hundreds by getting knockoffs before you head on your trip. Either way, sunglasses are a must for summers in Italy.
The good news: Italian sunglasses are always stylish, so wear them within the country and anywhere else you may go! I got my sunglasses from Crush Eyes, where most of their sunnies are inspired from Italian designs.
Care for your eyes with polarized sunglasses for women – especially important if you plan to spend extended periods in the sun!
Capri Pants
Named after the Italian island, capris are the answer to the fashion-vs-functionality problem of traveling! Northern Italian summers are often so hot that wearing full-length pants just sounds miserable. Italians wore capris, skirts, or even pants on the hottest days. Shorts were only worn by tourists.
Can't bear the idea of wearing pants in the heat? Stick to summer dresses, instead!
Skirt and Matching Top
Experience fine dining, dance the night away in St. Mark's Square, or tour a high-class vineyard. Bring a dress if you want, but for additional versatility, choosing a 2 piece dress makes it easier to incorporate into various outfits.
I brought a solid black skirt made of lycra. The lightweight, breathable fabric made it easy to pack and wear even on days with lots of walking. I dressed it up with a black top of similar material and my large scarf to finish it off.
Want to look your best when traveling but still be comfortable. Read my travel tips to Pack Light Stylishly!
Shoes

Born Sandals / Superga Sneakers
Bring a comfortable pair of walking shoes. If you think sneakers aren't fashionable enough for Northern Italy, get a pair in a neutral color so nobody will notice what's on your feet.
Also bring a pair of sandals. Stylish leather shoes are popular.
Read about the most comfortable and the best sandals for travel in summer!
Swimsuit
Swimming isn't as much of a must-do activity in Italy as it is in other Mediterranean countries like Spain, Greece, or France, but you can still find a nice beach! Your swimsuit cover-up may even double as a top on other days.
Use slim packing cubes to save space in your suitcase and travel carry-on only.
Stylish Hat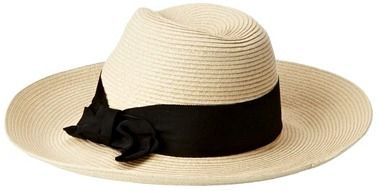 Having something topping your head can pull an outfit together. Plus, it offers sun (and rain) protection!
Moisture-Wicking Tops
I mainly used moisture-wicking tops simply to diminish underarm stains (they were visible on most other people). I did a little bit of hiking in Verona and Florence, but mostly just walked around while sightseeing.
Also, air conditioning is hit and miss at accommodations in the area, so breathable fabric is helpful even at night with the scorching summer heat.
Choose a basic, neutral moisture-wicking top with no logos or sportswear details. A solid color is best for easy mixing and matching.
Read these tips on how to choose the best fabrics for travel.
Jewelry
You can keep jewelry to a minimum, but it doesn't hurt to have your favorite statement piece.
In Your Makeup Bag
Sunscreen / Lip Balm / Deodorant / Essential Oil
If your foundation doesn't contain SPF, bring separate sunscreen. Tinted lip balm will heal dry lips. Don't forget a quality deodorant to prevent sweating in high temperatures, but also bring a small vial of perfume or essential oil for a fresh scent.
Tip: baby powder is used in many hot weather destinations. Dab it on your body to help absorb moisture.
NON-CLOTHING ESSENTIALS:
Collapsible Water Bottle such as a Vapur Element Bottle. Tap water throughout Italy is safe to drink, and you'll need to carry some with you to avoid heat exhaustion. Lose the bulk of a reusable water bottle by bringing a collapsible water bottle, like the kind from Vapur or Platypus. They're pretty common in Italy, and once you finish drinking from one, you can clip it to your bag until you find somewhere to refill it.
Food Storage Container such as a Glad GladWare Food Container. You must order a multi-course meal and a few pizzas while in Italy. Maybe you'll even try your hand at cooking yourself with a cooking class or simply preparing fresh ingredients in your hostel or rental. Bring a food storage container so you can save leftovers for a picnic the next day. (When it's empty and clean, it's also a good place to store small, fragile souvenirs.)
Vitamins such as Emergen-C. One of the best ways to explore Northern Italian towns is by foot. In Venice, it's the ONLY way to explore! Between this extra exercise and carbo-loading on Italian cuisine, you have to ensure that you're replenishing essential vitamins and minerals. Bring a bottle of vitamins from home if you have a preferred brand or pick one up at the town pharmacy, marked by a green cross.
Rain Protection such as LifeTek Travel Umbrella. Freak rainstorms do happen in the middle of summer. Street vendors magically appear with a stock of umbrellas at the first raindrop, but bringing your own will save you money and prevent you from being involved in an illegal purchase. Alternatively, bring a packable rain jacket, particularly if you plan to visit other rainy parts of Europe.
---
Did you struggle when packing for Italy? What are your biggest tips?
---
For more tips on packing for Italy, please read:
Suggested travel resources:
---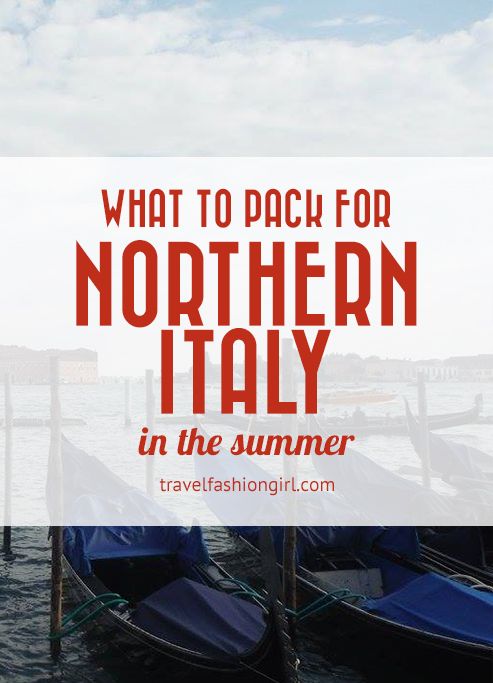 ---
Hope you liked this post on packing for Italy. Please share with your friends on Facebook, Twitter, and Pinterest. Thanks for reading!
---
Author Bio: Jessica Lippe craves uncommon adventure and has fond memories in Northern Italy as part of last summer's Mediterranean Trek. Read about her travels and other adventures at JessicaLippe.com.
---