Support TFG by using the links in our articles to shop. We receive a small commission (at no extra cost to you) so we can continue to create helpful free content. As an Amazon Associate, we earn from qualifying purchases made on Amazon in addition to other retailers featured on the blog. Thank you, we appreciate your support!
When you're going from the hot city streets to a cold mountain landscape in one trip, packing light can become a challenge. You may be frantically wondering how you're going to fit rain boots, snorkel-gear and multiple coats in your carry-on.
When dealing with mixed weather for travel consider a few of these tips to help you pack light and still have all the items you need!
---
Mixed Weather Packing Tips
Written by: Nina Thomas
---
Pack a stylish coat with a removable hood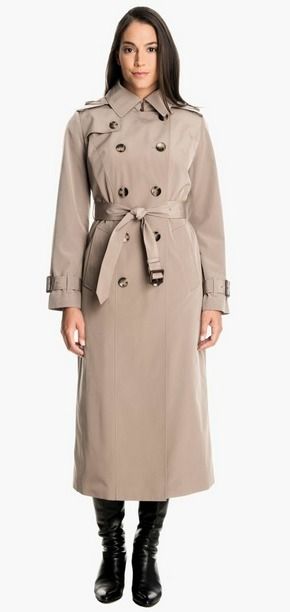 A trench coat with a hood is a great option when planning for mixed weather for travel because it can be used as a rain coat, or with the hood removed, can also be used a cute coat to wear in the city to museums. It's also practical enough to be worn hiking or for day walks. Travel fashion tip: you don't want to pick a trench coat that is too tight because you want to be able to wear sweaters and scarves underneath for colder climates.
Forgo the rain boots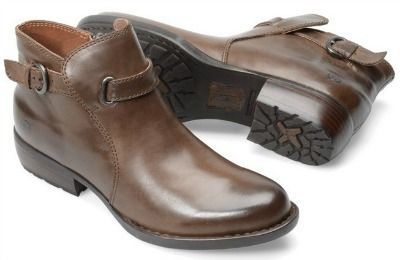 Rain boots are not typically comfortable enough to be worn as regular shoes and really only serve one purpose: to protect your feet from getting wet. They're not practical enough to be packed as multi-use shoes. Consider packing a pair of sturdy leather boots that are comfortable enough to be worn all day hiking, but stylish enough to be worn with tights and a dress. Leather boots are rainproof and mud proof, so can serve your well in any kind of weather.
Take a look at some of our favorite ankle booties!
Use a lightweight cardigan as a base layer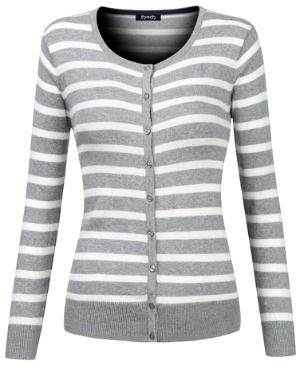 You don't need to pack multi long-sleeve shirts if you're going from a warm climate to a colder climate. A lightweight cardigan is easily folded up and put inside a purse to be used when you're feeling chilly in a sunnier climate, but can be buttoned up and worn as a base layer in colder climates, saving your space in your carry-on.
Use tights as a base layer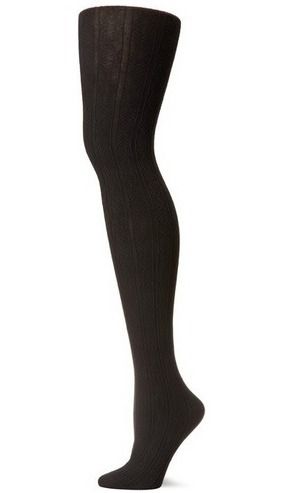 Instead of packing long-johns or high-end base layer pants to go under your jeans or hiking pants, bring a pair of inexpensive thick tights. These tights can also be worn under a dress in cold climates, so they can serve multiple purposes.
Bring skincare products with SPF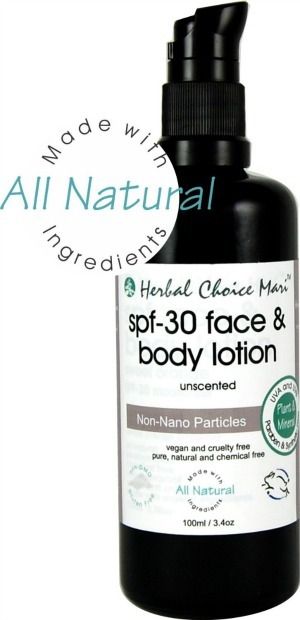 This may be already part of your beauty routine, but it's not always on the radar for those who live in colder climates. In lieu of bringing body lotion, foundation and separate SPF-care products, just bring ones that will work for both climates. There are even lotions that work for face and body all while giving you sun protection.
Keep your wardrobe dress-heavy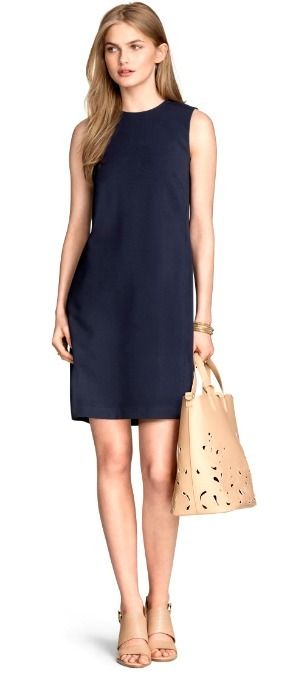 Dresses are the perfect item for mixed weather trips. When it's hot, wearing a dress is breezy and comfortable. Then when you're on your way to a colder climate, you just pop on some tights underneath and you're all set. Tights are lightweight and don't take up nearly as much space as a pair of jeans. You could bring two pairs of tights and a dress where only one pair of cords would fit, making dresses and tights the way to go.
Take a look at our top travel dress styles this season!
Mixed Weather Outfit Ideas
---

---
Do you have any mixed weather for travel packing tips? Share in the comments!
---
For more mixed weather travel packing tips, please read:
---
LIKE THIS POST? PIN THIS PIC TO SAVE IT!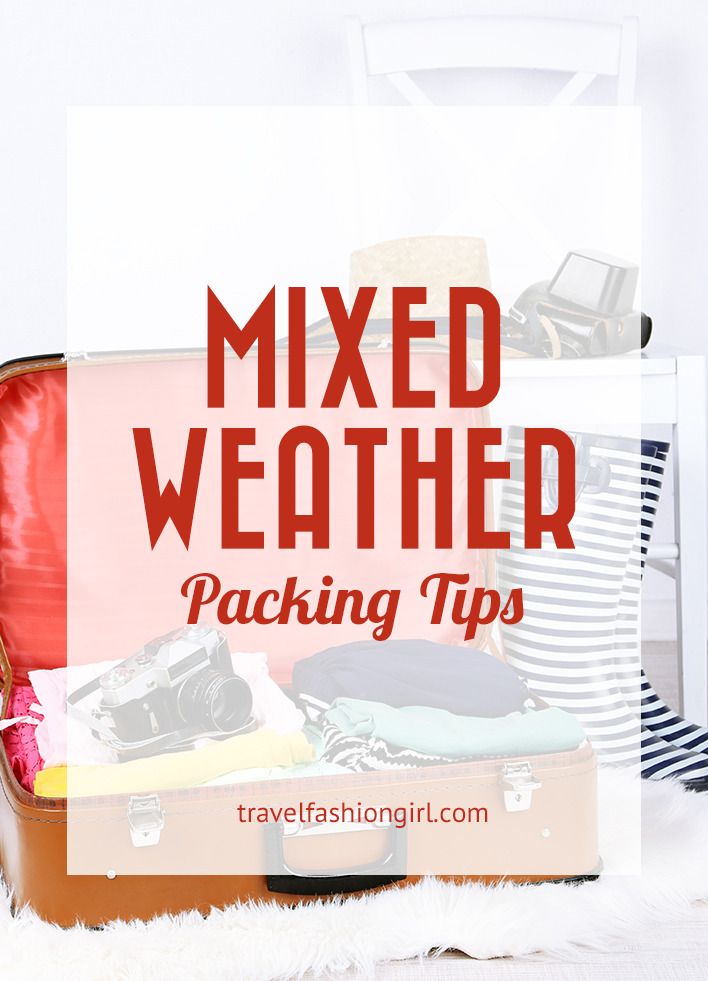 ---
Hope you liked these packing tips for mixed weather for travel. Please share it with your friends on Facebook, Twitter and Pinterest. Thanks for reading!
---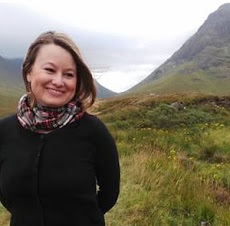 Author Bio: A travel lover and freelance writer from the United States Midwest. Traveling mostly as a couple with her husband, she is constantly looking for a beautiful view and a good adventure. Some of her travel highlights include horseback riding in the Ecuadorian Andes, hiking on top of Mount Etna in Sicily, and sheep-gazing in the Cotswolds. Her favorite travel tips are "do as the locals do" and purchase packing cubes. For more practical travel tips and ideas from a Central Ohio Girl, check out her website:travelingwithnina.com or follow her on Twitter.
---