Support TFG by using the links in our articles to shop. We receive a small commission (at no extra cost to you) so we can continue to create helpful free content. As an Amazon Associate, we earn from qualifying purchases made on Amazon in addition to other retailers featured on the blog. Thank you, we appreciate your support!
Having a bag that can be worn multiple ways can come in handy, and the variety can help avoid shoulder pain.
There are many travel bags that serve multiple purposes, and although they tend to be pricier, they can be a worthwhile investment when it comes to having flexibility. Find out why we love a convertible backpack purse for travel!
---
Convertible Backpack Purse Ideas
Written by: Nina Thomas
---
Table Of Contents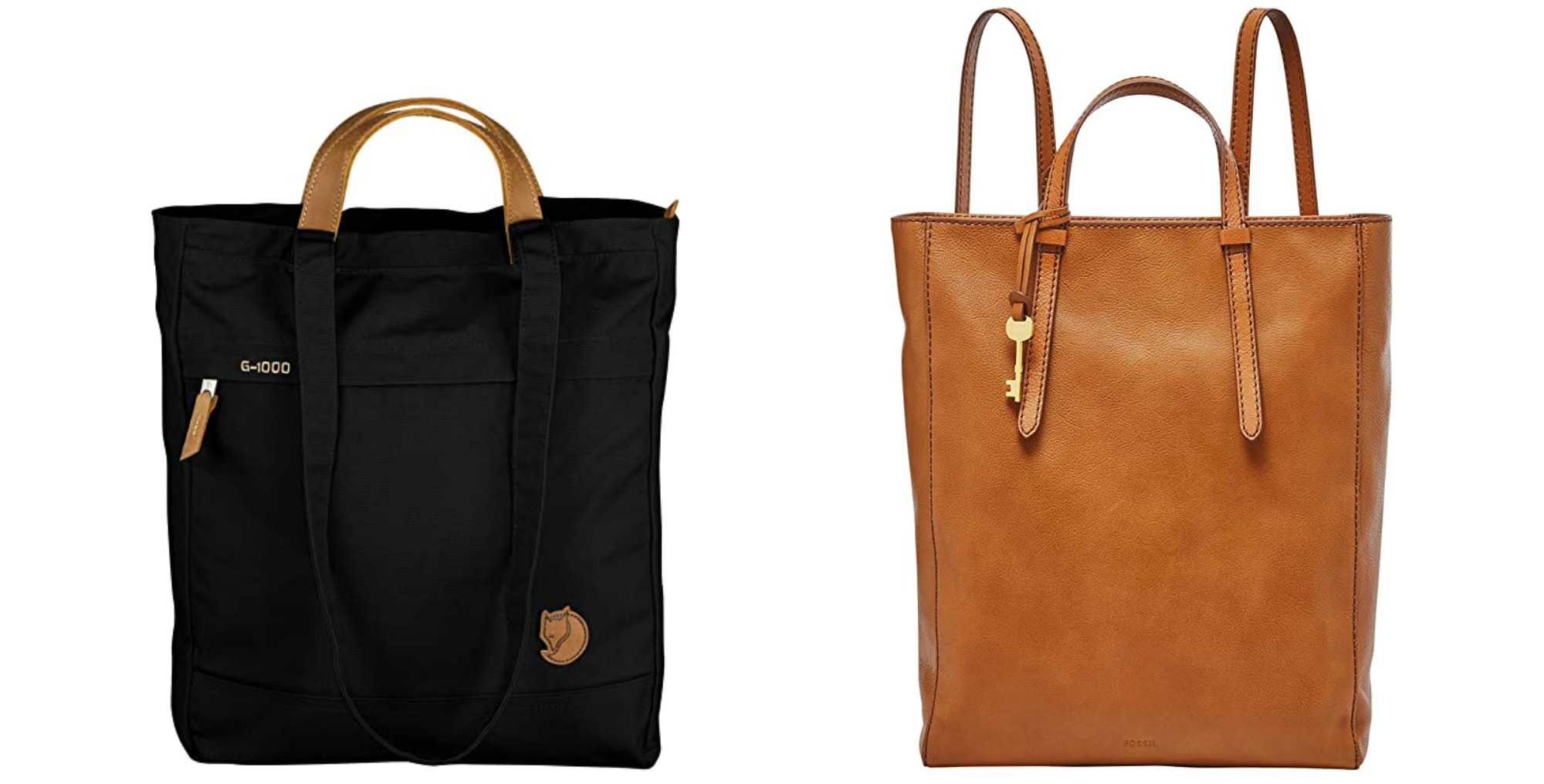 Fjallraven Totepack | Fossil Convertible Backpack
Tote that converts to a backpack
One of my favorite multi-use bags is a tote that can be converted into a backpack, an awesome addition to your capsule wardrobe. This convertible backpack purse has served me well in many different ways.
The Fjallraven Totepack is my favorite travel bag. It is big enough and durable enough to hold heavy items, like a laptop or boots, and can fold up flat. The straps are convertible and can be made into a backpack. You can use it during a hiking trip or on your shoulder to a museum!
Read this post on how to choose the best travel purse!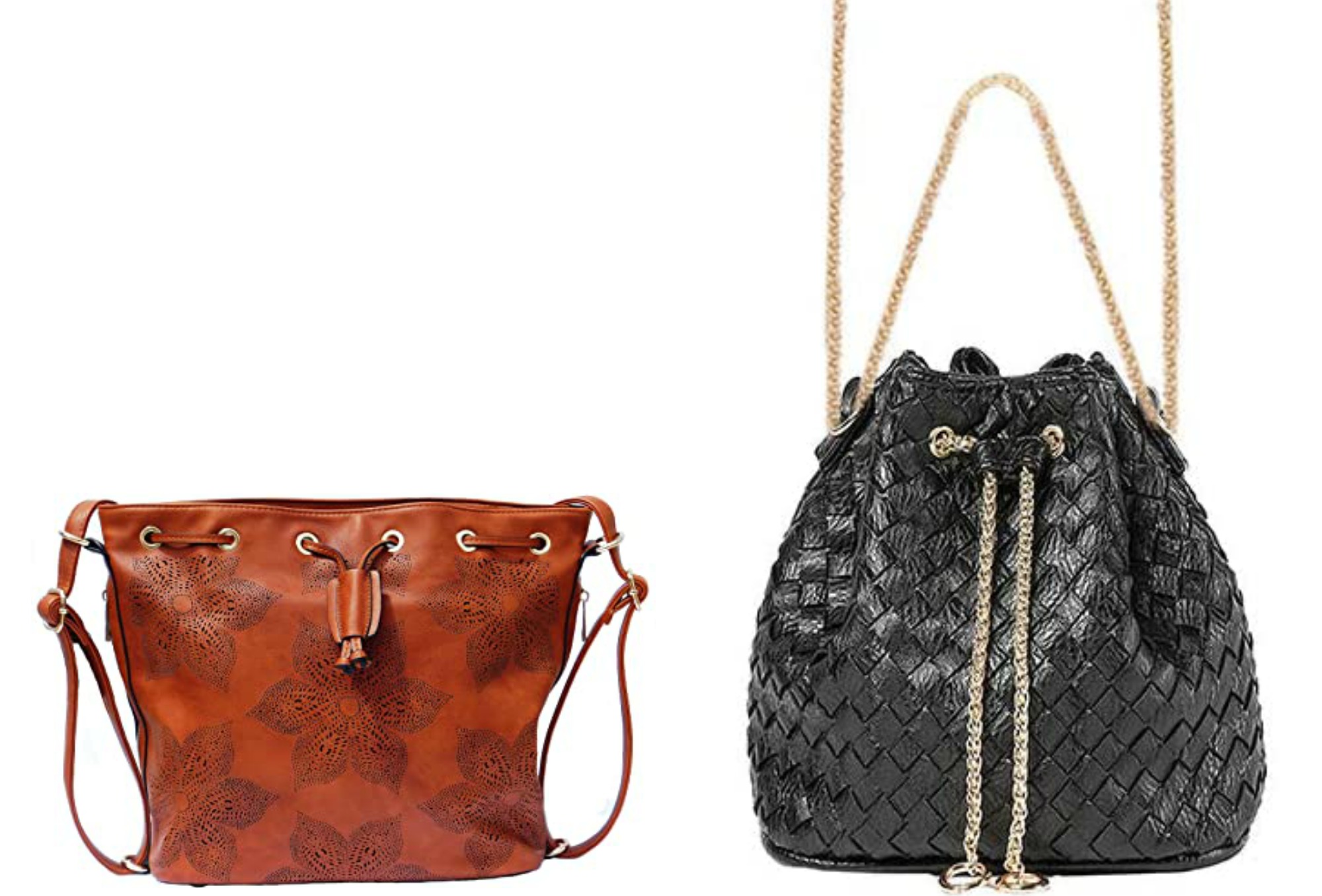 Convertible Drawstring Bucket Bag and Backpack | Drawstring Bucket Bag Handbag
Leather backpack and regular purse
For a more sophisticated look, a leather bag that can be worn as a backpack and on your shoulder gives you two options. The totebag/backpack combo shown above is more industrial-looking, which means it's great for walking around town all day as a backpack, or as a cute shoulder purse.
You can also wear this backpack purse on your back to keep your hands free at the airport, or you could wear it on your shoulder when you've reached your destination.
Here are more cute backpacks you'll want to wear everywhere!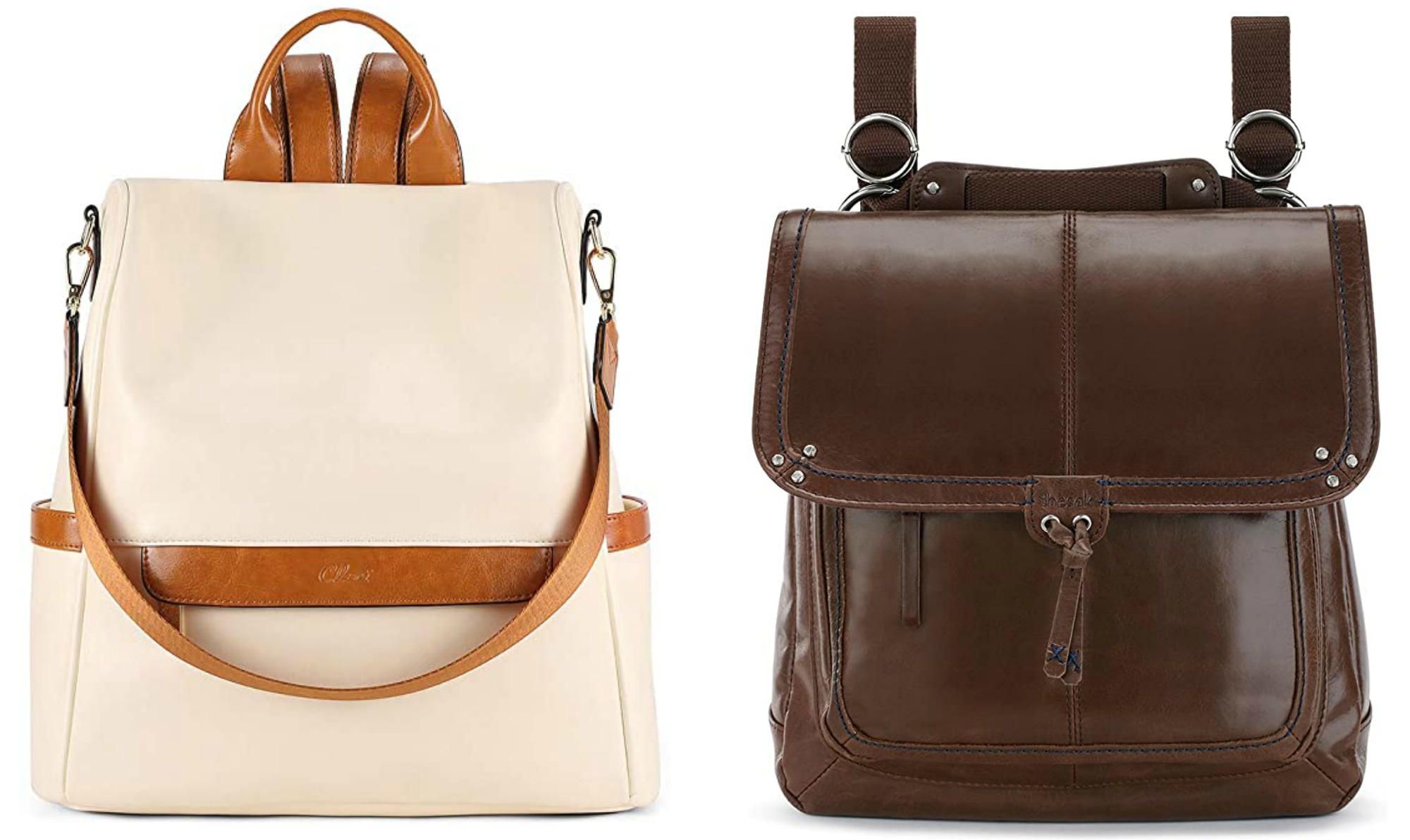 Women Backpack Purse | Sak Ventura Convertible Backpack
Leather backpack and cross-body purse
The Sak Ventura is similar to the backpack and regular purse option, but for those who want to carry their bag in a cross-body style. This is a classic style, and a solid color will go great with your capsule wardrobe. TFG loves the look of this convertible backpack purse!
Cross body purses are a great option for your trip if you are worried about theft. But whatever purse you choose, always use additional anti-theft products like a money belt or bra pouch to hide the majority of your cash.
Find out why we love crossbody purses for travel!
Sakroots Convertible Backpack | Backpack Purse Women
Shoulder or cross-body
If you are a long-term traveler, you may be looking for a bag that can have multiple looks and shapes. Sakroots makes an adjustable and convertible strap that can be worn as a backpack, over the shoulder or cross body.
This cute backpack purse is made of premium PU leather. 4 Ways to carry it as a casual backpack, leopard shoulder bag, crossbody bag and handbag.
For more ideas, check out these travel totes!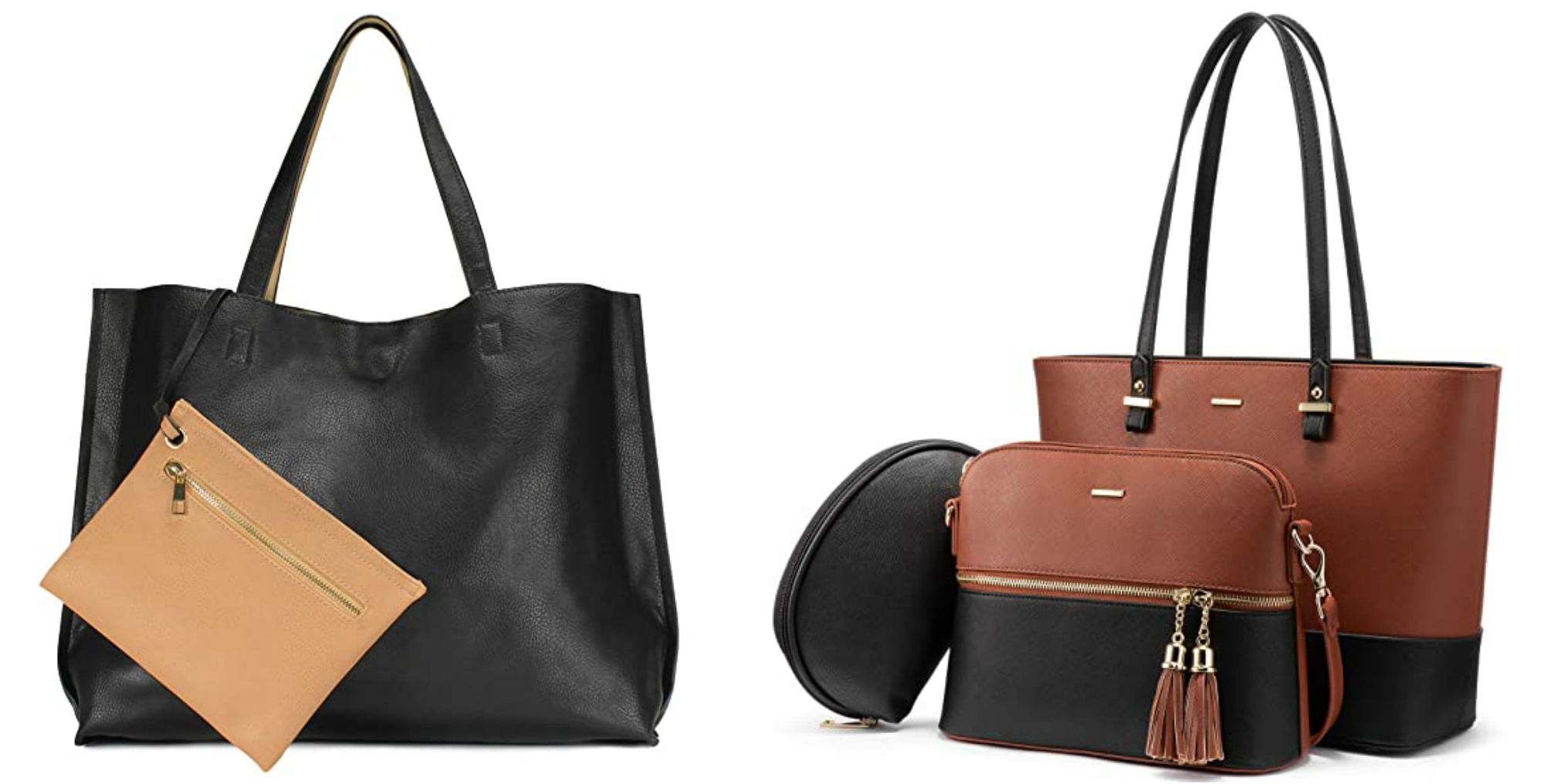 Reversible Weekender Tote Handbag | Women Shoulder Bags Tote Satchel
Large bag with detachable wristlet
A large bag that can be used as your personal item on the plane is a great option. This reversible weekender tote can be used as your main personal item bag, or even folded up and used once you reach your hotel or B&B to hold toiletries.
The wristlet can be detached and carried with you when you go to dinner or are out for the evening and don't need things like guidebooks or bottled water.
Read this post for more weekender bags!
---
What's your favorite convertible backpack? Please comment below!
---
For more tips and ideas on travel bags, please read:
---
LIKED THIS POST? PIN THIS PIC TO SAVE IT!
---
I hope you liked this post on why we love a convertible backpack purse for travel. Please share with your friends on Facebook, Twitter, and Pinterest. Thanks for reading!
---
Author Bio: A travel lover and freelance writer from the United States Midwest, Nina Thomas is constantly looking for a beautiful view and a good adventure. Some of her travel highlights include horseback riding in the Ecuadorian Andes, hiking on top of Mount Etna in Sicily, and sheep-gazing in the Cotswolds. Her favorite travel tips are to "do as the locals do" and purchase packing cubes. For more practical travel tips and ideas from a Central Ohio girl, check out her website: travelingwithnina.com or follow her on Twitter.
---