The more I travel the easier it becomes to pack lightly. Even though selecting clothes comes easily, I still struggle with footwear. I always bring a pair of womens casual sneakers, which tend to be the bulkiest of my shoes. In order to save space, I try and select a sneaker that is both stylish and comfortable, and that works for more than one activity.
From luxury to mainstream, womens casual sneakers are everywhere this season and we have 6 on-trend styles that you'll want to shop now!
---
6 Travel-Friendly Women's Casual Sneakers
Written by: Niki Landry
---
Athletic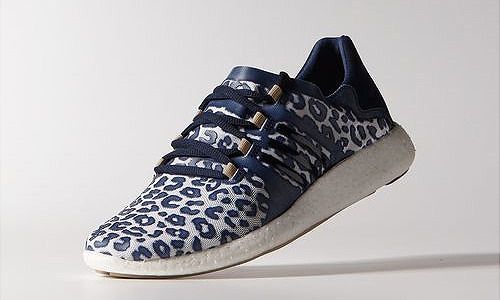 Adidas Pureboost Shoes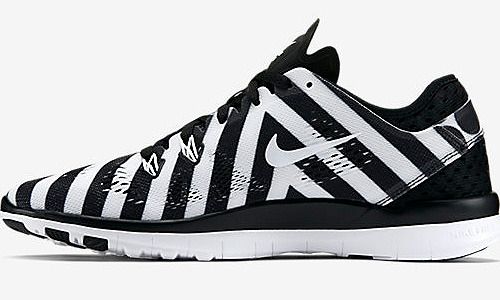 Nike Free TR 5
I occasionally run on my trips so having a pair of shoes that can work for short runs is a must. I am currently traveling with an old pair of black Nike Free Runs, which happen to be water-resistant so they are perfect for rainy days, quick runs, and light hikes. I especially like that the uppers are easy to compress into my backpack. The waterproof versions are hard to find now, but if you see a pair of lightweight athletic sneakers with it, be sure to snatch them up! We love shoes in fun prints such as these by Adidas and Nike.
Hiking
Salomon Speedcross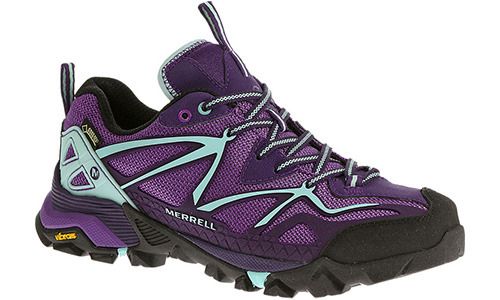 Merrell Capra Sport
I spent months on the hunt for a good-looking pair of hiking shoes. I wanted something lightweight, waterproof, and low profile. I ended up purchasing a pair of trail runners from Salomon, which in my opinion carries the most stylish off road shoes. This pair from Merrell were my second choice.
Here are more ideas if you're on the hunt for the best hiking boots for women!
Hightop
Steve Madden Mikeyy
I love the look of a hightop sneaker with skinny jeans, skirts, or leggings. They may be a little bit bulkier to pack, but can be a lighter than a pair of boots in colder destinations. Just ensure that they are broken in before you lug them to a new locale. I own a gold pair of womens casual sneakers that I wear throughout the colder months at home, but the Adidas and Steve Madden shoes above are equally as stylish.
Metallic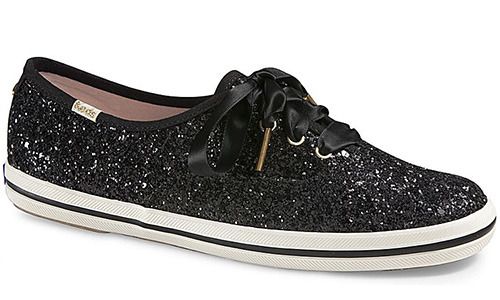 Keds x Kate Spade Champion Glitter
Gold or silver shoes are my not-so-secret weapon for upgrading simple travel outfits. I always have one metallic shoe in my bag such the above Converse style. They match every color outfit, and are so easy to pull off. I prefer to keep it simple, and I try not to pair them with bold or over the top clothing or jewelry. Less is more when it comes to these womens casual sneakers.
Espadrille
Flat espadrilles are great for warm weather destinations as an alternative or in addition to sandals. The tie up sneaker style is a fun take on this lightweight and breathable shoe. Tropical or beach trips are the perfect place to pull out these comfortable sneakers.
Take a look at our latest round up of womens espadrilles for summer!
Slip-on
Slips on sneakers are in every store and in every color right now. Jump on the trend and pick-up a pair for the summer. They work great for travel, flat pack easily, and will keep you looking stylish. I wear this type of womens casual sneakers walking around new cities, visiting tourist sites, and for light trails. Halogen and Vans offer stylish prints in affordable prices.
Take a look at this post for more of our favorite slip on sneakers!

---
Womens casual sneakers are practical footwear for most destinations, but that doesn't mean that they have to be unattractive. Look for styles that work for the types of activities you have planned while still reflecting your personal style.
Do you have any new styles to recommend? Please comment below!
---
For more travel shoe picks, please read:
---
Hope you liked this post on womens casual sneakers for your summer travels. Please share with your friends on Facebook, Twitter and Pinterest. Thanks for reading!
---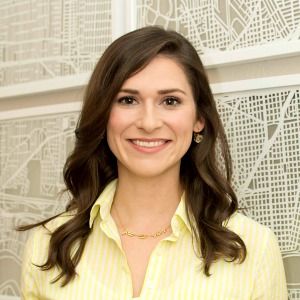 Author Bio: Niki is an interior designer and artist from Louisiana. In addition to her design work, she writes for local and online publications sharing her experiences and passion for travel. Niki is currently adding stamps to her passport while building her design practice, Niki Landry Designs.
nikilandry.com  nikilandrydesigns  niki-landry-designs-llc
---
Liked this article? Check out similar posts: