This post contains affiliate links. Visit our Disclosure page for details.
---
Join our community of 500,000 stylish female travelers! Sign up for Travel Fashion Girl's newsletter and never miss a thing!
---
One of our readers asked us for the most comfortable wedges for travel so we turned to the experts: you! Find out the top ten wedges you recommended!
---
Most Comfortable Wedges for Travel
Written By: Sydney Woolery
---
Travel Fashion Help! A reader asks: Can you recommend comfortable travel wedges for Europe?
When asked if they should pack high heels for leisure travel to Europe, it seems that most women agree: skip the heels and pack wedges if you can't do without a dressy shoe.
The cobblestone streets make it difficult to wear traditional heels so locals opt for wedges, too. We even have a guide about walking in heels on cobblestone streets.
Start by reading these guide on choosing comfortable shoes for travel:
Don't be fooled by their dressy appearance – these wedges are surprisingly comfortable and won't make you resort to carrying that pair of backup flats in your purse. Pair with sunglasses and a pretty sundress for events such as a summer wedding or a nice brunch out with friends.
With a fit that is simple and a look that is stylish, wedges are an instant summer staple. Pack these travel-friendly beauties on for an effortlessly fabulous touch.  

Our readers voted and these are their top recommendations for comfortable wedges for travel:
Lulu Wedge | Annadel Eirwyn Wedge
Clarks
Clarks wins as the best brand for comfortable wedges. (Aerosoles is a close second.) Our readers love them and so do we!
TFG: My mom bought the Annadel Eirwyn in the sand color color and they felt cushion soft! She said they were perfect for walking on cobblestone streets in Central America. These are definitely TFG Approved!
Plush Around Wedge | Mega Plush Wedge
Aerosoles
One of our readers got a pair of Aerosoles sandal wedges for travel and said that they were very comfy. Gotta love this brand for "comfort footwear"!
Don't forget to have some fun with your shoes every now and then! A bright pop of color, shine, or print is sure to make any look summer-ready in an instant.

With a sleek design adorned in shiny buckles and soft leather, the Plush Wedge Sandal is certainly a classy one. Pair with ankle pants or a pretty skirt for an instantly refined appearance.
Rumbler Sci-Fi Wedge  | Beverlee Smitten
Skechers
The readers love their GoWalks for flat travel shoes and for airport security slip on/off needs. They're comfy and unbelievably lightweight. They think the Skechers wedges could be just as comfortable.
These all-black wedges can easily work from day to night! Pair with a classy pair of shorts and a cream colored blouse for a stylishly cozy evening out.
These are ultra-versatile shoes that would look just as cute on the streets of New York as it would on the beaches of Hawaii. Feel free to take them wherever you'd like, your feet will thank you!
August Sandals | Fresh Buttercup
Bernie Mev
Our readers love Bernie Mev. They say that the flats are amazing and the wedges look very cool, too.
These wedges come equipped with a memory foam footbed and a stretch woven elastic upper, while its gorgeous bronze color gives your look a subtle hint of shimmer.
The pretty cream color and woven design of the Buttercup Wedge makes them a perfect choice for casual summer days.
Leigh Wedge Sandal | Leighann Anklestrap
Crocs
In the reviews, people stated that Crocs are comfortable, durable, and cute, which encouraged our readers to test these out. That is exactly what they're looking for in a sandal.
These elegant ankle strap wedges will keep you looking fabulous all the way from the poolside to lunch. Rock them in a pretty light blue shade for a look reminiscent to a summery chambray.
For those days when you're looking to stay relaxed but also remain style conscious, throw on a pair of Crocs Leighann ankle strap wedges for travel bliss. They're perfect for sunny outings near and far.


Fly London
Our readers swoon over Fly London! They rave about their comfortable and fun styles to wear at home and abroad, too.
Earthies
Our readers rave about Earthies and say that they are super comfy!
The Petra leather sandal is an ultra-versatile wedge perfect for laid-back, daytime glamour. Wear them out to a concert, wine tasting, or any other occasion where you want to look casual yet refined.

These orange wedges are super fun and will spice up any look they're paired with (hence the color name!) If your next travel destination involves a few nights out on the town, don't forget to bring along these bad boys.

Filomena Wedge | Pernilla Sandal
Born
Born is a reader favorite and they love their wedges for travel – they're VERY comfortable and cute. They like to wear them on the plane to their destination.
The Filomena is a gorgeous, boho-inspired wedge that's just screaming to be taken on a vacation. Pair with your favorite maxi dress for an instantly glamorous ensemble.
Go about your day in style with these stunning cream-colored wedges. With a relaxed heel height and versatile neutral shade, these would pair perfectly with a romper and a wide-brimmed hat.
Vivian Gladiator | Vera Flat Sandal
Dansko
For many readers, Dansko is their first choice for long term wear and fashion, all the way!
These gladiator wedges are perfect to bring along on a European getaway, whether it be to the ancient ruins of Athens or the colosseums of Rome. With a cushioned footbed that comes equipped with additional arch support, you'll be able to sightsee in both comfort and style.
The Vera seamlessly merges fashion and functionality together, with a supportive sole and a simple yet classy appearance. The ankle straps and gorgeous leather material allow these to work from day to night as well!
Woven Strappy Wedge | Desert Wedge Boot
Toms
Our readers love their Tom wedges but don't recommend wearing them to walk for eight hours straight, as they were not the most comfortable.
These durable shoes can be dressed up or down to your liking, with its woven print adding a pop of fun to whatever outfit they're incorporated into. Pair with a maxi dress or some killer cropped skinny jeans.
Dress like it's Coachella all year long in these ultra hip wedge booties. Coolness aside, these are also insanely versatile and perfect for all-day wear.
Boardwalk Wedge | Trulie Wedge
Taos
One of our readers gave us rave reviews about the Taos Wedge Sandals after suffering a severe spinal nerve surgery while on a cruise. She'd purchased these sandals and they were a life saver during our trip.
She wore them 24/7 the entire time as anything flat (trainers and clarks sandals) was out of the question. At least 50 people commented on how cute her shoes were!
As soon as she returned from her trip she got all the other colors of Taos shoes in her size. They were also perfect for walking cobblestone streets in the Caribbean as well as a dress shoe for nice dinners. Her feet never hurt!

---
Do you have any comfortable wedges for travel to add to the list?
---
Read these posts for more travel shoe inspiration:
---
LIKE THIS POST? PIN THIS PIC TO SAVE IT!
---
Hope you liked this post on most comfortable wedges for travel. Please share with your friends on Facebook, Twitter, and Pinterest. Thanks for reading!
---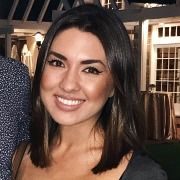 Author Bio: Sydney Woolery is a recent UCLA graduate who loves a good adventure just as much as she does a fabulous dress. Check out her fashion blog at Tokyo Glitter and follow her visual escapades on Instagram – @tokyoglitter.
---
Liked this article? Check out similar posts: