Support TFG by using the links in our articles to shop. We receive a small commission (at no extra cost to you) so we can continue to create helpful free content. Thank you, we appreciate it!
Every Travel Fashion Girl needs a day pack for traveling! In this post, we look at the best day packs for travel that are both stylish and functional.
---
The Best Day Packs for Travel
---
Travel Fashion Girl help! A reader asks:
"I need your recommendations for a daypack that is both durable and somewhat sleek and stylish. What do you take for your day adventures while traveling? I initially thought I wanted a leather crossbody but quickly decided against it because I want to be hands-free and will be doing more outdoor exploring (beach, hiking, etc.). I hate the idea of an anti-theft backpack (overkill?) but also know I need to be safe if I'm packing my daily things on my back. Can anyone recommend one that looks nice and not campy?"
This is a great question that's commonly asked by our readers. A daypack is essential for easy traveling, whether you're hiking on a rugged trail or walking around a city.
What is a Day Pack?
First, what exactly is a day pack? Basically a day pack is a small day bag travelers might use during the day when sightseeing and/or as their "personal item" while on transportation (flights, buses, trains).
Consider a day pack the same thing as a day bag or day purse. Depending on your type of travels, the best day packs for you might be a large beach tote, oversized purse, small backpack (15-25L), or luggage style tote.
The purpose of this bag is to 1) use it as a personal item on your flight and/or 2) as an option to use in place of a purse during your trip.
Many people prefer backpack style bags as their day pack so they can sightsee hands free.
Here are some ideas: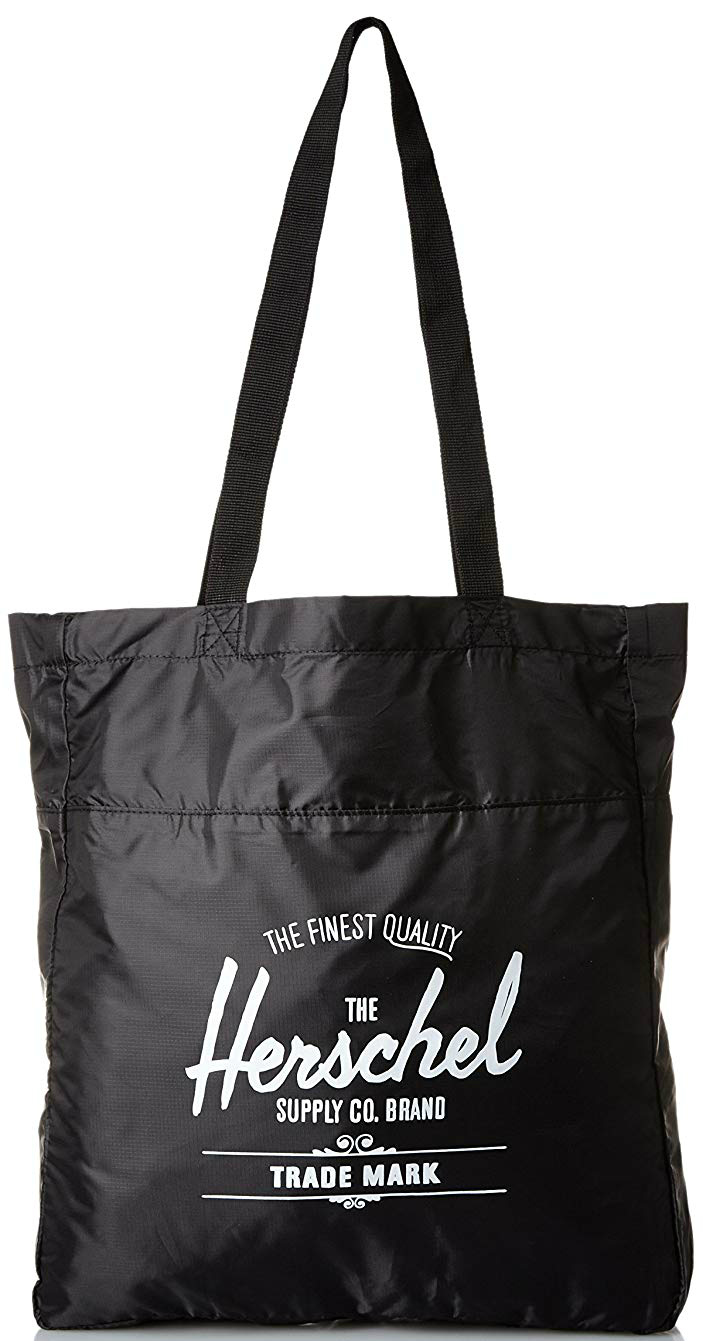 For a Beach Vacation
A cute oversized tote like this easy to clean Scroll Print Beach Shopper or packable tote by Herschel would not only make a great bag for hanging out by the pool or beach but it could also be used as carry-on bag for minimalist travel.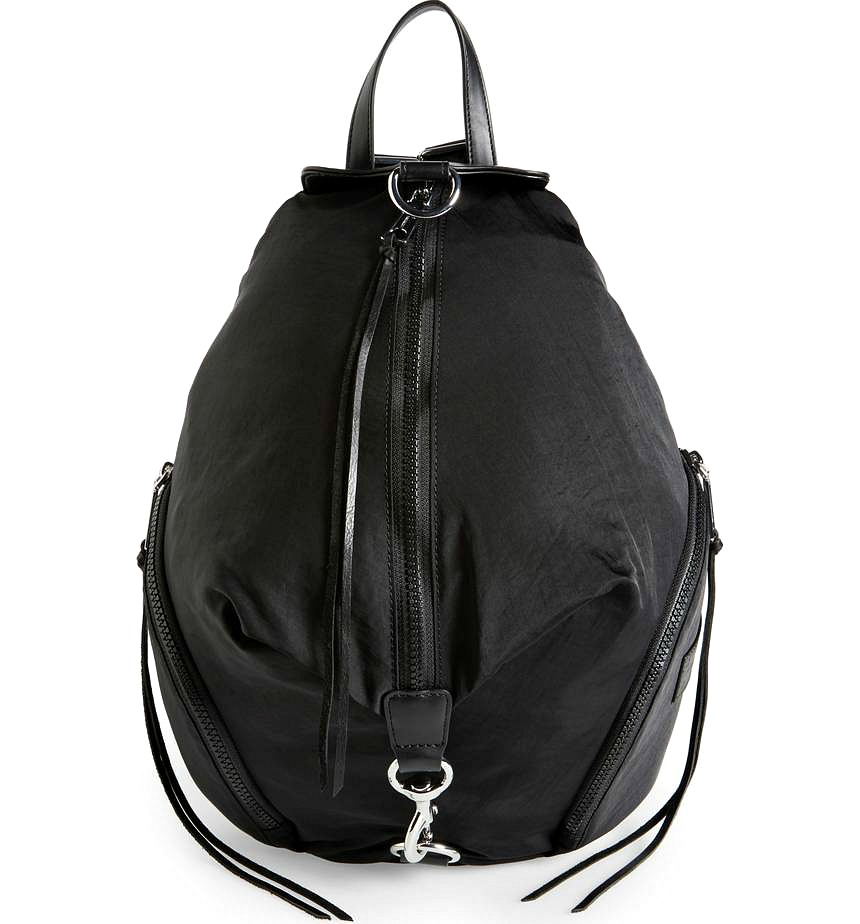 For A City Break
A popular choice for travelers is this oversized handbag by Longchamp or similar budget styles. I highly recommend these crossbody purses. You can use them to transport things during your flight and also as a handbag as well.
You'll want to look your best when you travel! Read my travel tips to Pack Light Stylishly!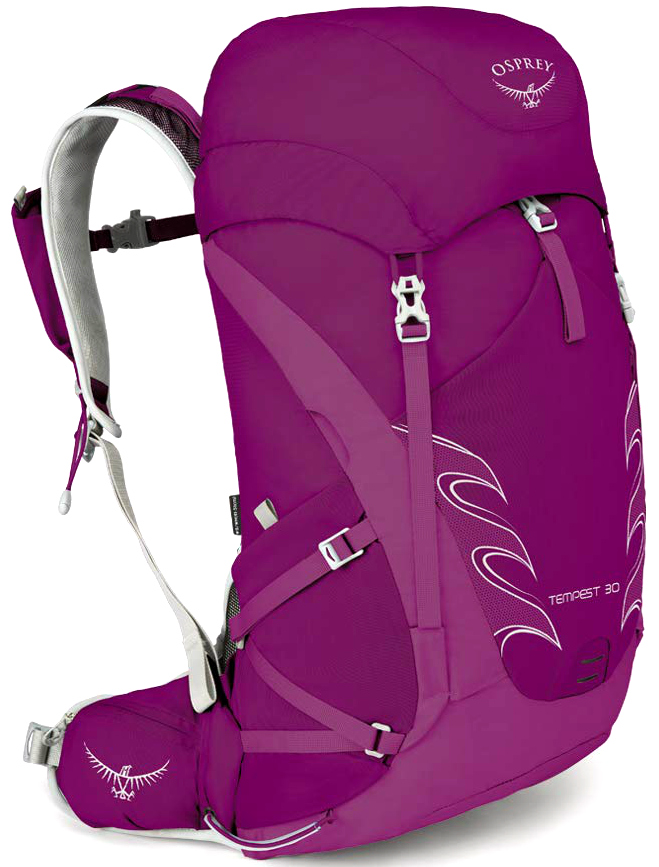 Osprey Packs Tempest 30 Backpack
For Adventure Trips
A small backpack or a large outdoor inspired crossbody bag would be great for transportation days and also for sightseeing on adventurous travel. Backpacks are definitely the best day packs for RTW trips.
Use packing cubes in your daypack to keep your belongings organized and easily accessible!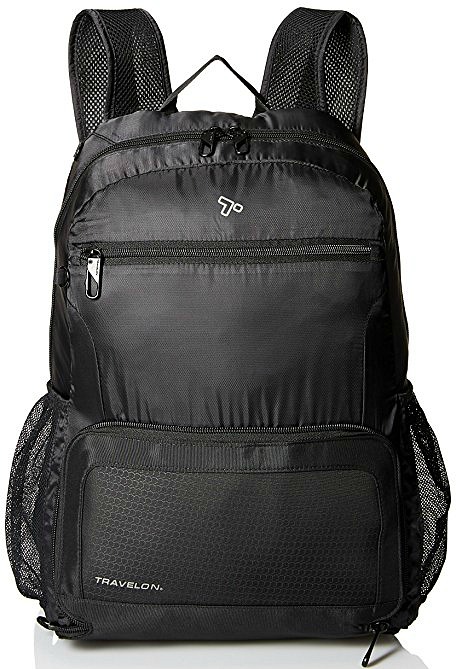 Travelon Anti-theft Packable Backpack
Packable Options
Alternatively, there are also packable bags you can use as needed such as this backpack or tote. They fold up small so you can pack them away in your luggage until you need them.
Packable bags are a great option for women that like to shop or if you only have a short day hike or trek planned on your trip. For portable totes for shopaholics that love to bring back clothing and souvenir from their travels, I love these styles by Herschel, LeSportsac, and Tumi.
Please note:  Whether daypack you choose, always use additional anti-theft products like a bra pouch to hide the majority of your cash.
The Best Day Packs for Travel
When searching for the best day packs for travel, it's important to find a bag that combines style, durability, security, and comfort. Here are what our readers shared as their top day packs for traveling.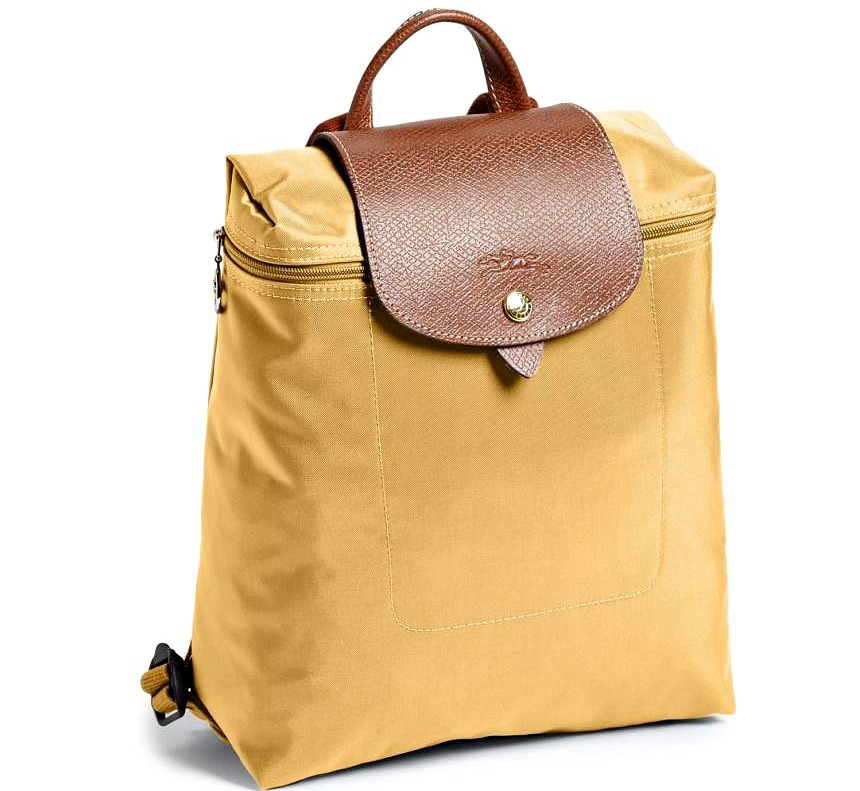 Longchamp Le Pliage Backpack
A favorite on college campuses, the Longchamp brand is also popular among travelers. Many readers recommend the nylon Le Pliage backpack, which is lightweight and easy to fold up. With its snap-fastening button top flap and durability, this bag ensures belongings will stay safe during travels.
One reader shared, "I usually stick it folded up into my luggage and use a regular backpack for the flight. Then when I get to my destination I put my wallet and other essentials into it."
Although durable, the bag doesn't have much structure, so you may want to use a small purse organizer to give the bottom some support and shape.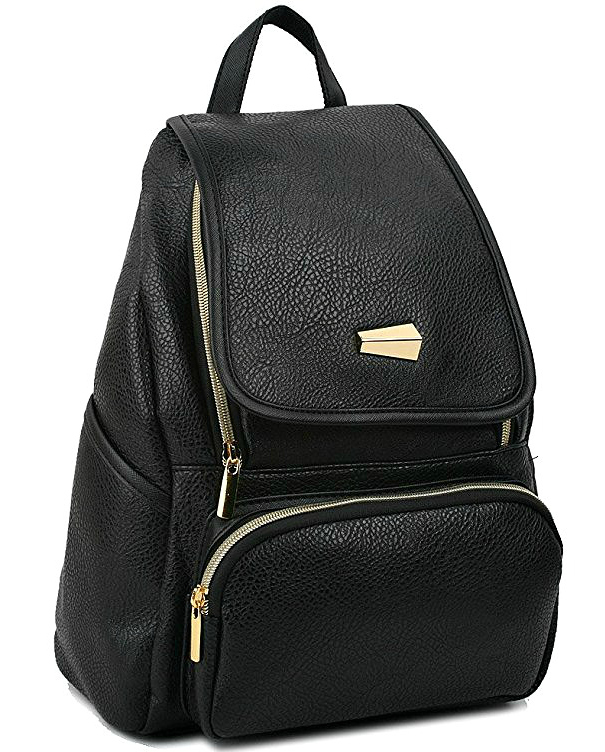 Copi Women's Modern Design Deluxe Fashion Backpack
This vegan leather bag is a perfect blend of durability and femininity. With multiple pockets, it's easy to organize your belongings, including a wallet, passport, cell phone, water bottle, and even a tablet. Plus, the adjustable straps allow for a comfy fit.
One reader recommends this bag because "I don't worry about it getting banged up when it's under an airplane seat, it looks great, and it comes in a bunch of different colors. It's also a perfect size and zips shut."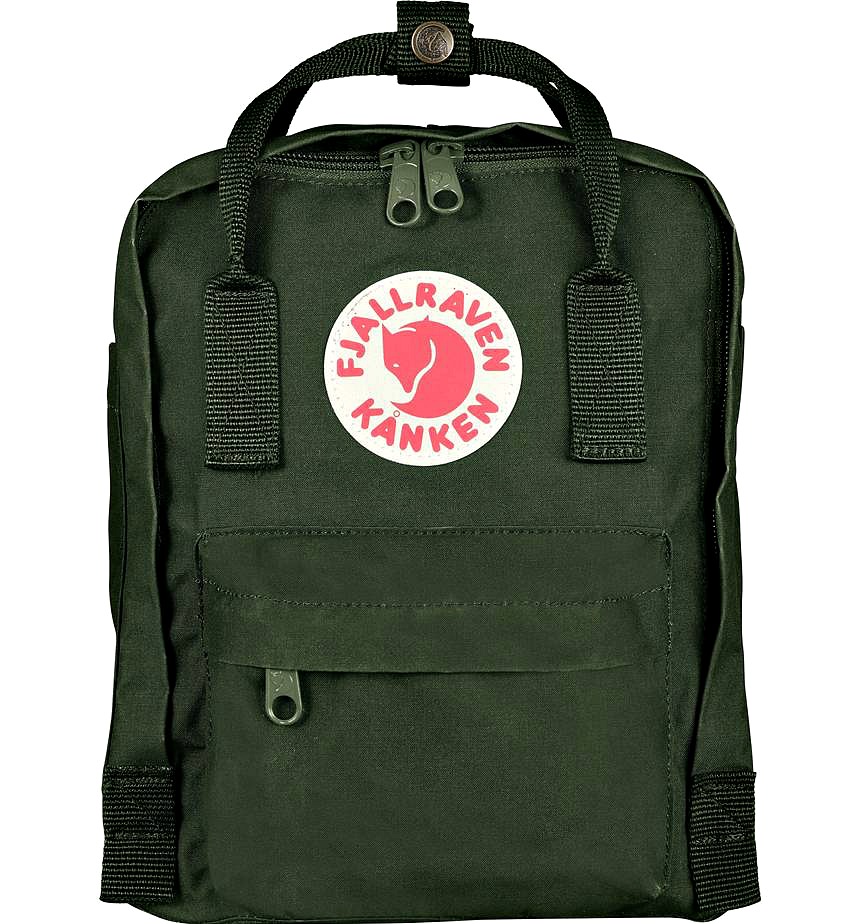 Mini Kånken Water Resistant Backpack
Fjallraven Kanken Backpack
The iconic Scandinavian backpack is another TFG favorite as it's dirt-resistant, water-resistant, spacious, and highly durable.
One reader shared, "I love my Kanken! It's surprisingly comfortable to wear, even if it's packed to the max (I wasn't convinced by the tiny straps before I owned one). I find that it's a tiny bit water-resistant (for drizzly days) and it's crazy durable."
Another reader said she appreciated that it comes in fun colors and a variety of sizes. "They have been so prevalent that if carrying one, it's not obvious if you are a tourist or local, so you wouldn't stand out as a tourist."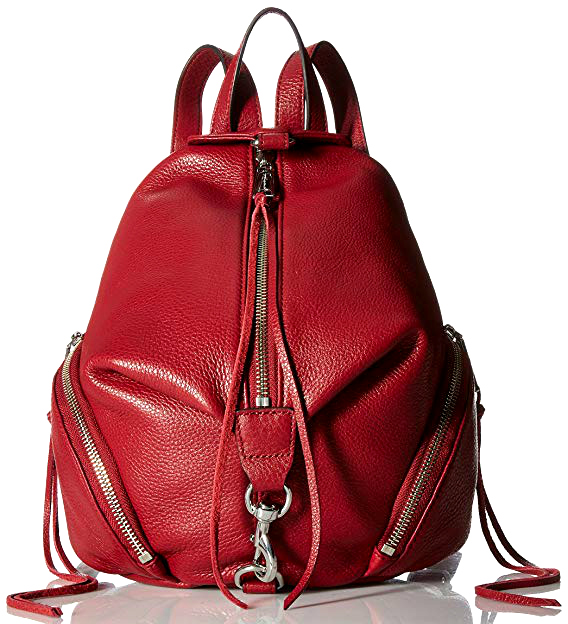 Rebecca Minkoff Julian Backpack
The Julian backpack from Rebecca Minkoff is highly recommended by many readers, including TFG! Made from textured leather and finished with snappy hardware, it's lightweight yet can hold many essentials, durable yet fashionable, and is perfect for days on the go.
The Julian backpack also comes in nylon, which some prefer even more to the leather, as it's lighter and can fold up flat in luggage. Though it has a sportier look, the nylon version can transition well from outdoor activities, like hiking and sightseeing, to fancier occasions, like dining. One reader says, "I'm not typically one to use a backpack in a dressier situation but I would with this one. You can also sling it over one shoulder."
Read our complete Rebecca Minkoff review!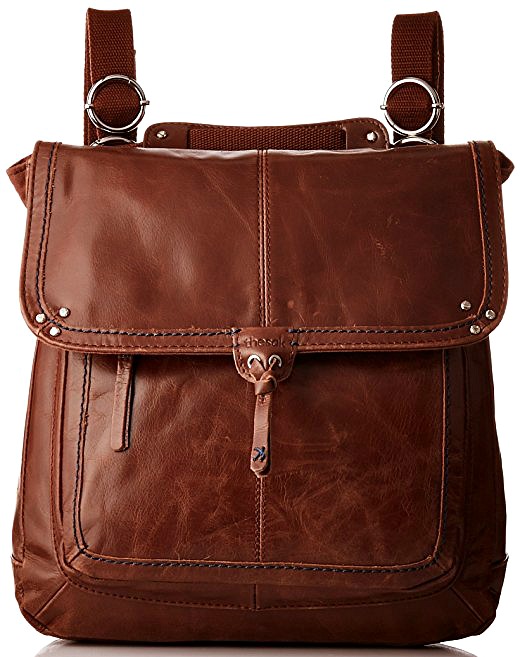 The Sak Ventura Convertible Backpack
The Sak Ventura Convertible Backpack
The Sak Ventura convertible backpack is a great choice if you want the option of crossbody. It is a good size to keep all your essentials organized. One reader says, "it's very roomy but not overwhelming."
The bag is also sturdy yet fashionable, while the fold-over flap also adds an element of security. Best of all, it's not just a backpack! This convertible bag can also be worn as a crossbody, which is perfect when your back gets tired.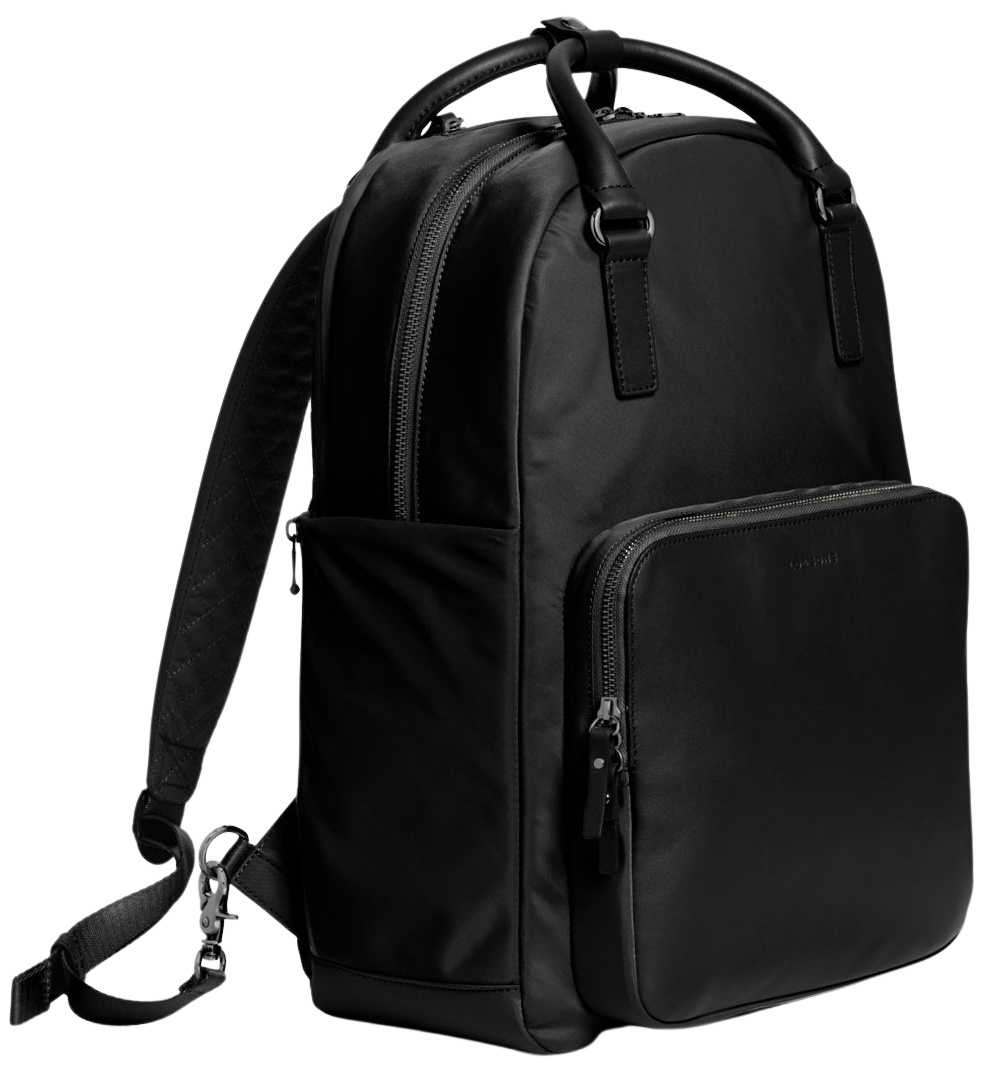 LeSportsac Voyager Backpack
LeSportsac is another favorite brand among our readers, and the Voyager backpack is one of the best day packs for travel. As one reader says, "this bag is so light but durable."
The Voyager backpack comes in a variety of colors and patterns, has adjustable shoulder straps, and many pockets for easily organizing belongings. Many travelers who use this bag appreciate its spaciousness, sturdiness, and how lightweight and easy to clean it is.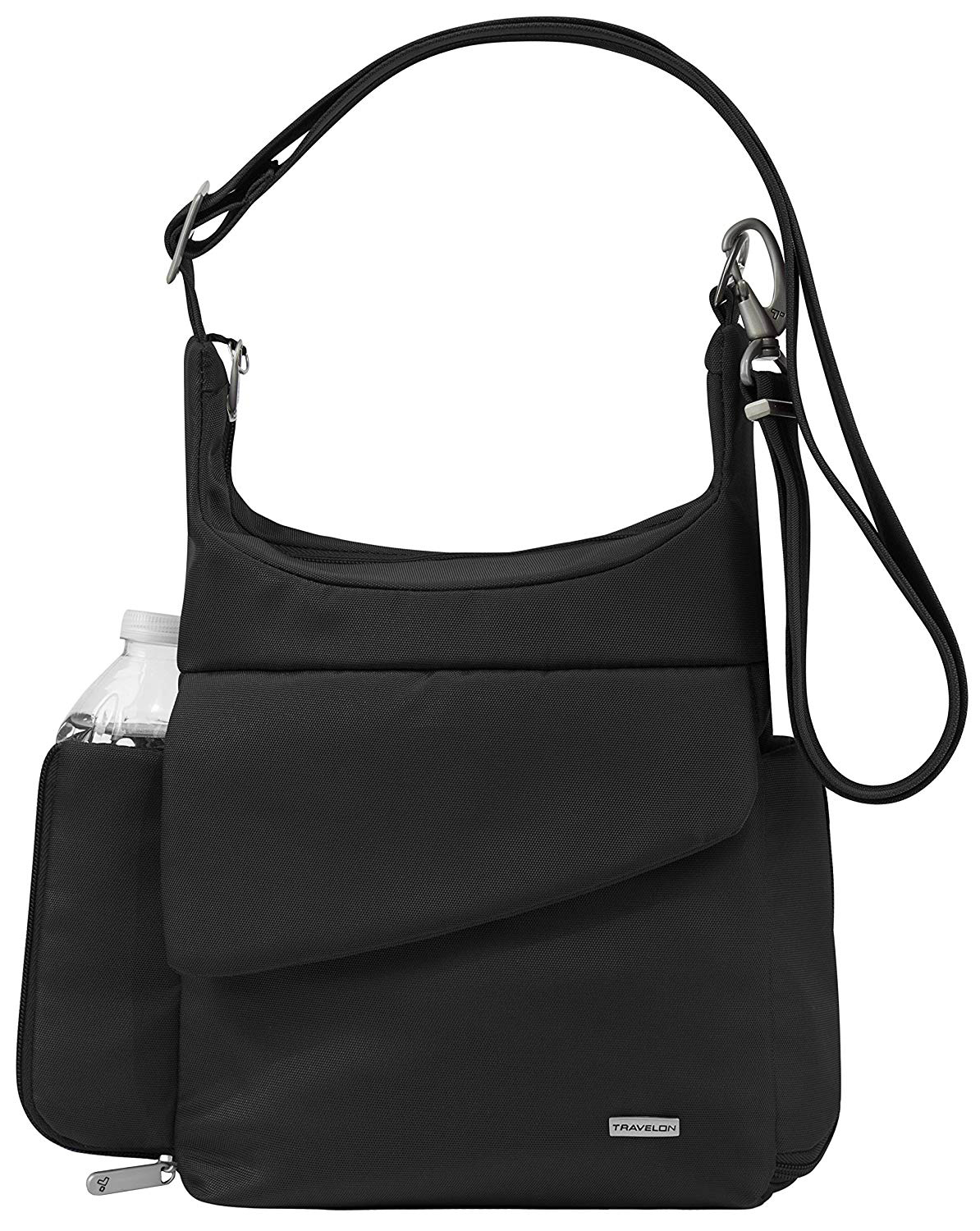 Travelon Anti-Theft Classic Messenger Bag
Travelon Anti-Theft Messenger Bag is a great option for a crossbody day pack. It is the perfect companion for a jaunt around town or a quick day hike while also providing you peace of mind with its lockable zippers and an RFID Blocker pocket for passports.
One reader loves this bag, sharing, "What I love about it is it's big enough to fit a bottle of water and an iPad and other things and has various zip pockets for sequestering different size currency, and maps, among other things. You can tie an extra layer to the strap (a scarf or cardigan) and it's still fairly small. I use it everywhere."
For more security conscious travelers, take a look at this list of "theft-proof" bags for travel!
How To Use a Day Pack
Once you've chosen from our list of the best day packs, you'll want to know how best to use one. When I'm traveling on a bus, plane, or train I use my daypack as my personal item and carry my most valuable items inside. This bag does not leave my side and sits on my lap if needed.
Generally speaking, if I'm in a place that's known for muggings or high theft, I separate my valuables between my body, my day pack, and my suitcase. Otherwise, for regular travel my valuables are inside my daypack.
I also use this bag if I decide to do short side trips within my regular trip. Sometimes I might leave behind my Meridian bag locked away at a guesthouse or hotel and just take my daypack with only the necessities for a short island trip or trek. If I was going on a 1-3 day (non-cold) hike this is the bag I would carry. I used an Osprey bag similar to this 20L backpack on both my trekking trips to Machu Picchu.
How do you fit all your belongings in such a small bag? Find out by reading this post and watching this video tutorial!
---
What are the best day packs for your type of travels?
---
To learn more about our suggested travel gear, please read the following:
---
LIKED THIS POST? PIN THIS PIC TO SAVE IT!
---
Hope you liked this post on the best day packs. Please share it with your friends on Facebook, Twitter, or Pinterest. Thanks for reading!
---