Support TFG by using the links in our articles to shop. We receive a small commission (at no extra cost to you) so we can continue to create helpful free content. Thank you, we appreciate it!
The most popular material for clothing is also many travelers go to fabric when selecting clothes for trips. But is cotton the most breathable fabric for hot weather? Find out six pros and cons to help you pack for your summer trips!
---
Is Cotton the Most Breathable Fabric?
Written by: Niki Landry
---
Pros

➊
Breathability
The first thought that comes to mind when thinking of cotton clothing is its breathability. Living in a seriously humid climate is often the reason I choose cotton fabrics over all others. The same goes for traveling, if you know your days will be spent sweating then cotton may be the right choice. Its soft and breathable features will keep you comfortable and cool during hot days.
We love these travel dresses for hot summer days. Take a look!
➋
Hypoallergenic and Biodegradable
Cotton is hypoallergenic and is one of the best options for people with sensitive skin. The natural fibers won't aggravate dry skin or cause any reactions. People who have skin conditions, like eczema, may find it's the perfect choice for comfort at home and when traveling.
For travelers who prefer to wear natural materials cotton is the way to go. It's biodegradable and renewable, and the practice and availability of organic cotton is growing every year. It's a great choice for anyone with an environmentally friendly approach to shopping and traveling.
➌
No static cling
Static cling is a huge nuisance for me, and it drives me nuts to wear clothes that are prone to clinging. You don't have to bother with or worry about static cling with cotton. This may be more important during winter travel where the lack of moisture can increase the static in your clothing.
Read this post on how to pack for cold weather.
Cons
 
➊
Doesn't resist wrinkles
Cotton's most disappointing flaw is that is doesn't resist wrinkles. Overstuffed luggage is a breeding ground for wrinkles, and cotton can leave you looking disheveled. Even the most stylish outfit choices can't compensate for rumpled clothes. Of course there are ways to combat wrinkles on the road, but no one wants to spend their holiday ironing or steaming if and when those tools are available. Sticking with anti-wrinkle fabrics are your best bet, and luckily cotton blends tend to be more resistant than 100% Cotton.
Unfortunately, pilling is more prevalent in some cotton blend fabrics making them look worn, so keep in mind for long term traveling. These are two major factors that make us re-think the answer to the question: is cotton the most breathable fabric?
Read our 10 step guide on how to pack for long trips!
➋
May produce sweaty spots
Also because cotton is porous, it is great for absorbing sweat. The problem arises when the sweat doesn't evaporate from the clothing. Since the fabric takes longer to dry, you will be left with sweaty spots on your clothing. This can be a big issue when participating in cold weather activities. Your clothes will stay wet, and can stop your body from retaining heat.
➌
Takes forever to dry
Due to its super absorbency, it normally takes cotton much longer to dry than synthetic fabrics, and the time will increase depending on the humidity of the surrounding air. So hanging clothes to dry in tropical climates can be very frustrating. If your holiday is only for a short time it may be fine, but if you plan on hand washing traveling with cotton may be a bad idea.
Read this post on how to do laundry while traveling!
 100% Cotton Clothing Items
---

---
Is cotton the right choice for your next trip? I really depends on where you are going and what you are doing. Weigh its features with what you need to be comfortable, and you can easily decide if it's the correct choice.
What do you think? Is cotton the most breathable fabric for hot weather? omment below!
---
For more travel tips on travel clothing, please read:
---
Hope you liked this post on determining if cotton the most breathable fabric for hot weather. Please share with your friends on Facebook, Twitter, and Pinterest. Thanks for reading!
---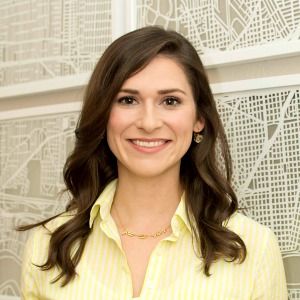 Author Bio: Niki is an interior designer and artist from Louisiana. In addition to her design work, she writes for local and online publications sharing her experiences and passion for travel. Niki is currently adding stamps to her passport while building her design practice, Niki Landry Designs.
nikilandry.com  nikilandrydesigns  niki-landry-designs-llc
---