Support TFG by using the links in our articles to shop. We receive a small commission (at no extra cost to you) so we can continue to create helpful free content. As an Amazon Associate, we earn from qualifying purchases made on Amazon in addition to other retailers featured on the blog. Thank you, we appreciate your support!
The Nordstrom Anniversary Sale has officially started for the public and there's no time to waste! Here are our top travel picks, get them before they sell out!
Bookmark this page for continuous product updates throughout the sale.
---
 Nordstrom Anniversary Sale 2021
---
When is the Nordstrom Anniversary Sale?
The Nordstrom Anniversary Sale is the biggest sale put on by the retailer and offers brand new products at super discounted prices and it is now open to the PUBLIC!! You'll be able to shop the sale from July 28th – August 8th.
You may be wondering about all the details on how to shop the sale, so we answer those questions below so you can shop to your heart's content!
Do I need a Nordstrom credit card to shop the sale?
You don't need a Nordstrom credit card to shop the sale but if you do have one, you'd normally get access to the sale before it's open to the public during the Early Access week. Now that the sale is open to everyone, you can shop the sale as normal.
TIP: If you want to shop the early access sales next year, you can apply for a Nordstrom Credit Card to nab the best deals before the Public Access Sale begins. If you don't have a Nordstrom card, sign up here. I signed up for a card online and my new card number was automatically added to my account. I got INSTANT access to the sale prices!
What products would I want to shop at the Anniversary Sale?
Our readers love shopping Nordstrom for their wide range of quality products and top-notch customer service policies including an excellent return policy. This sale is a great opportunity to buy those higher-priced items you've been longing for all year such as the Zella Leggings, Tumi Luggage, or North Face Winter Jackets. We'll be searching the entire site for the best items to add to your travel capsule wardrobe so visit this page frequently for new product updates.
PLEASE NOTE THAT SOME PRODUCTS ONLY HAVE CERTAIN COLORS AVAILABLE AT A DISCOUNT AND BECAUSE IT IS A MAJOR SALE, SIZE AVAILABILITY IS NEVER GUARANTEED, ESPECIALLY FOR LARGER SHOE SIZES.
How to Shop The Anniversary Sale?
We've helped make the selection process easier for you by shopping the entire site to find the best products for travel! Keep visiting this page for the newest recommendations!
While you can go about scanning Nordstrom's site as you normally would, we still recommend utilizing the "WISHLIST" feature to easily keep track of your favorites.
If you're planning on shopping for others during the Anniversary sale, Wishlist allows you to search for people who have also put together a list and check out (or even send over!) what they have personally favorited. You can add up to 150 items and then organize and edit your top selections. You can even share them with family and friends so that they can get in on your list as well.
Don't forget to bookmark this post for continuous product updates throughout the sale!!
OUR TOP PICKS!
---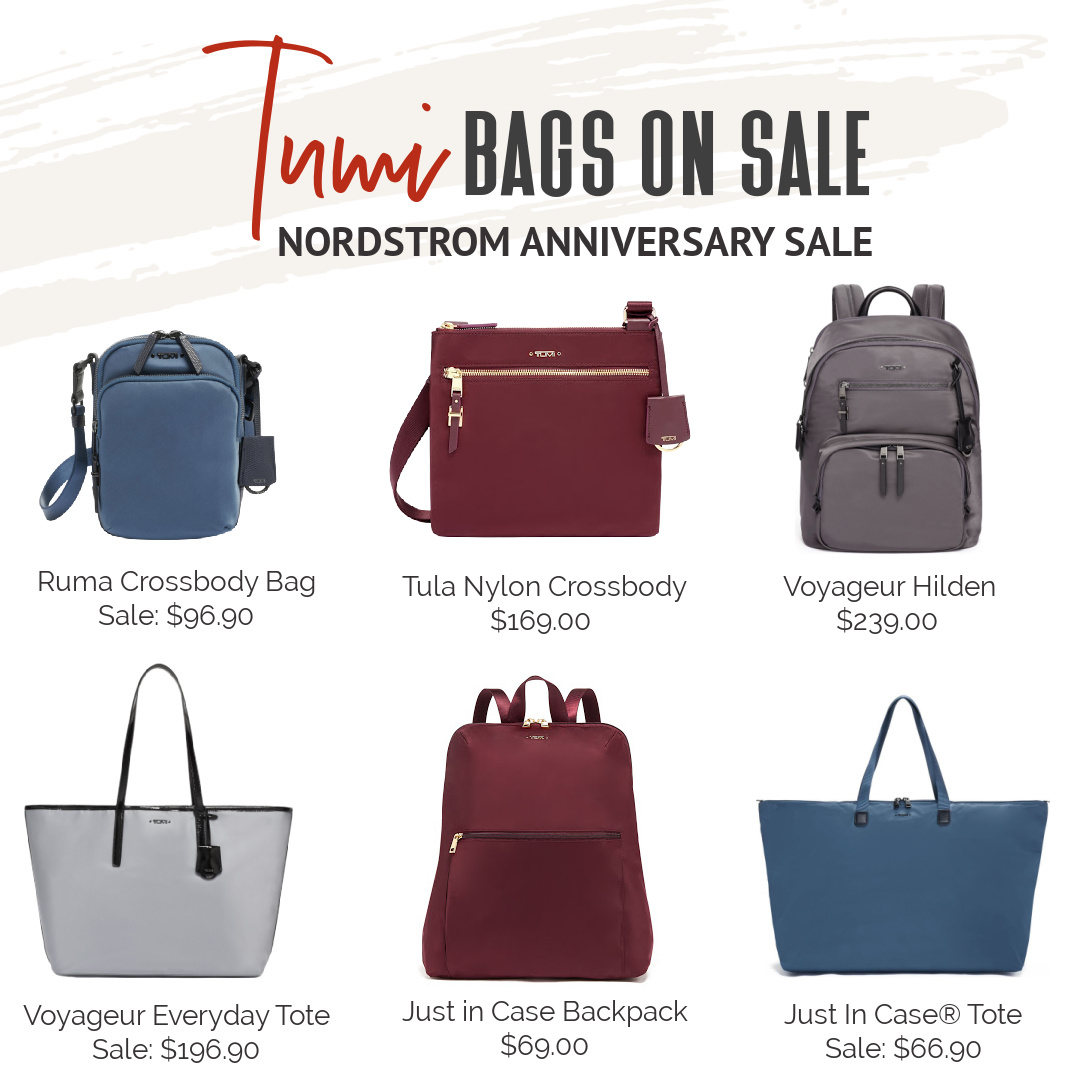 Voyageur Ruma Nylon Crossbody Bag | Voyager Hilden Nylon Backpack | Tula Nylon Crossbody Bag | Just in Case Nylon Backpack | Voyageur Everyday Nylon Tote | Just In Case® Packable Nylon Tote
Tumi
If you've been wanting to invest in a higher end Tumi bag, now's the time because several items are on sale including their popular totes and backpacks such as the Voyageur Everyday Tote and Hilden Nylon Backpack.  They feature trolley sleeves and classic designs in their signature nylon fabric making them the ideal personal item that's easy to clean and looks just as good in first class as it's quality will last for endless economy flights, too. I have purchased the Just In Case Tote in blue during the access sale!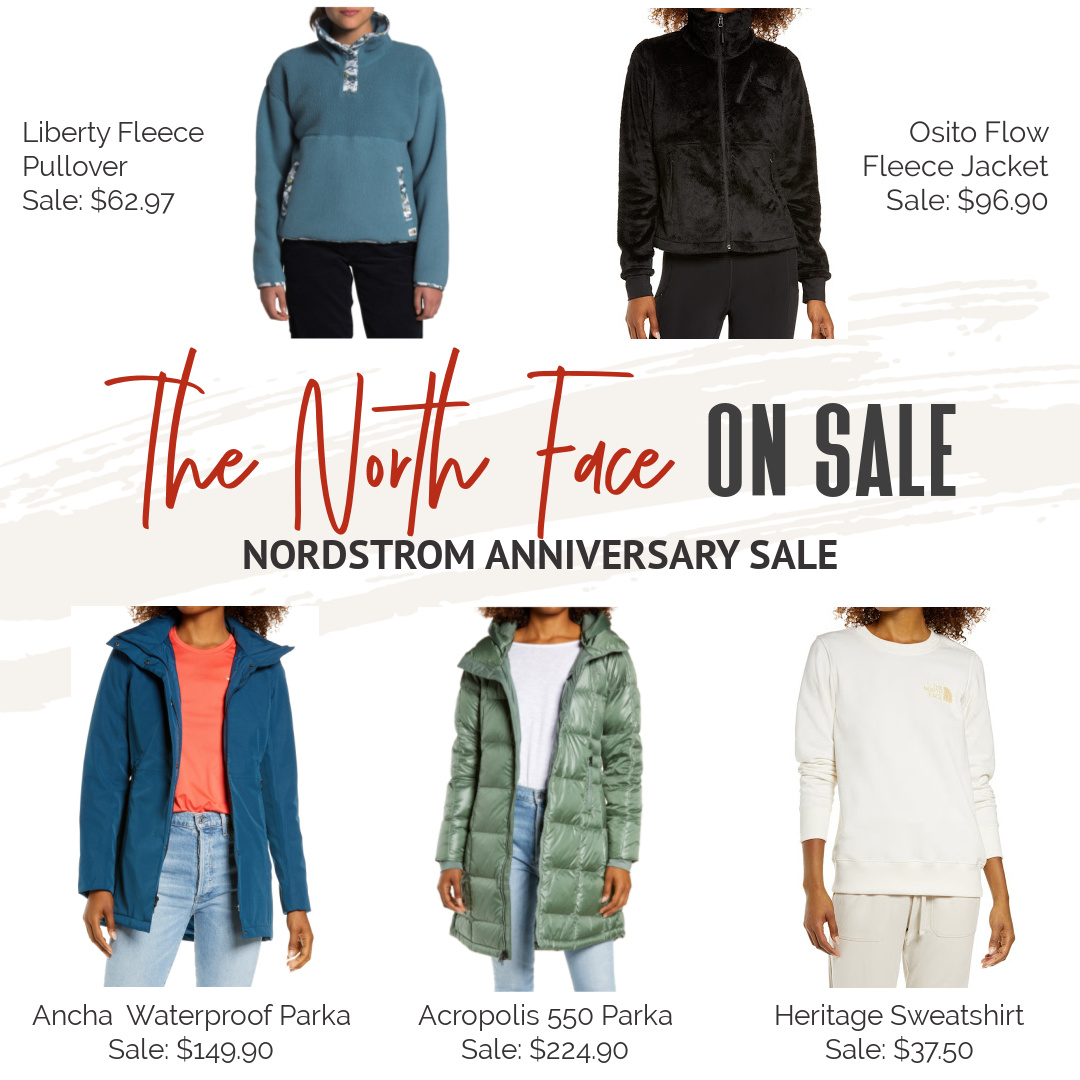 Liberty Fleece Pullover | Osito Flow Fleece Jacket | Ancha Hooded Waterproof Parka | Acropolis Water Repellent 550 Parka | Heritage Crewneck Sweatshirt
The North Face
If you're traveling in winter, a good jacket is one of the most essential items in your travel wardrobe; especially if you plan to spend an extended period outside walking and sightseeing. The North Face is an excellent brand that offers some of the most recommended jackets to protect you from the elements.  Unfortunately, the best quality comes at a price and for good reason, so we recommend buying off-season and taking advantage of sales like this to plan ahead for a future cold weather trip. 
Our recommendation is the Osito Flow Fleece Jacket, which has been a Northface top seller for over a decade and I'll be buying it for my upcoming winter USA adventures. This brand also produces quality and comfy clothes like sweaters or fleece jackets that can be an accompaniment to your winter wear. Remember: the key to warmth is layering!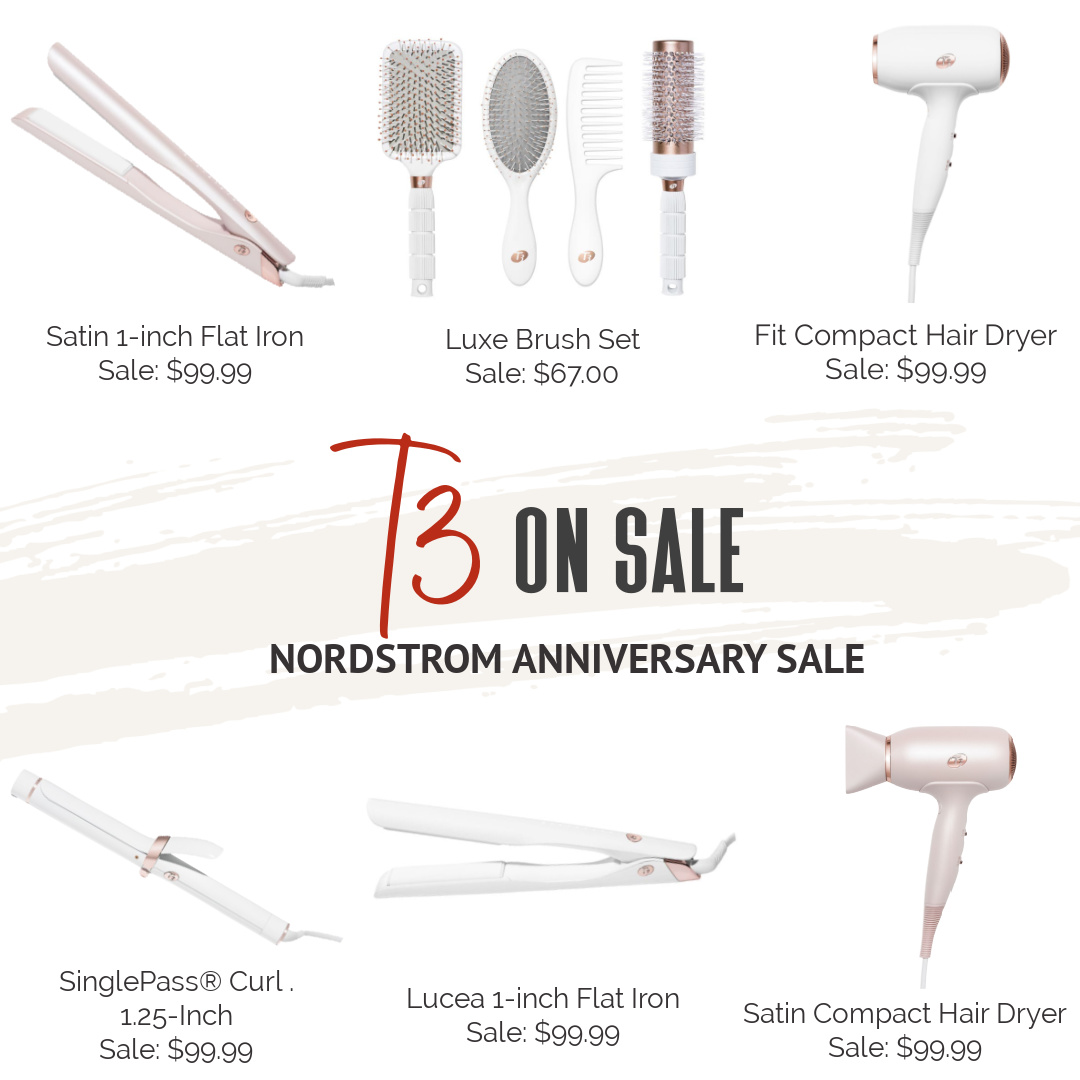 Satin Blush Lucea 1-inch Flat Iron | Luxe Brush Set | Fit Compact Hair Dryer | SinglePass® Curl 1.25-Inch Curling Iron | Lucea 1-inch Flat Iron | Satin Blush Fit Compact Hair Dryer
T3
Some female travelers just can't leave their styling tools at home; I'm one of them.  With unruly, frizzy, curly hair, I never travel without my hair straightener.  It's too hard to manage my hair with a travel size flat iron so I always pack my full size, but slim, 1-inch T3 Lucea straightener.  I bought it last year during the Nordstrom sale and it's available again this year.  I've been so happy with the product this year I'll be buying the satin compact hair dryer to use it everyday vs for traveling.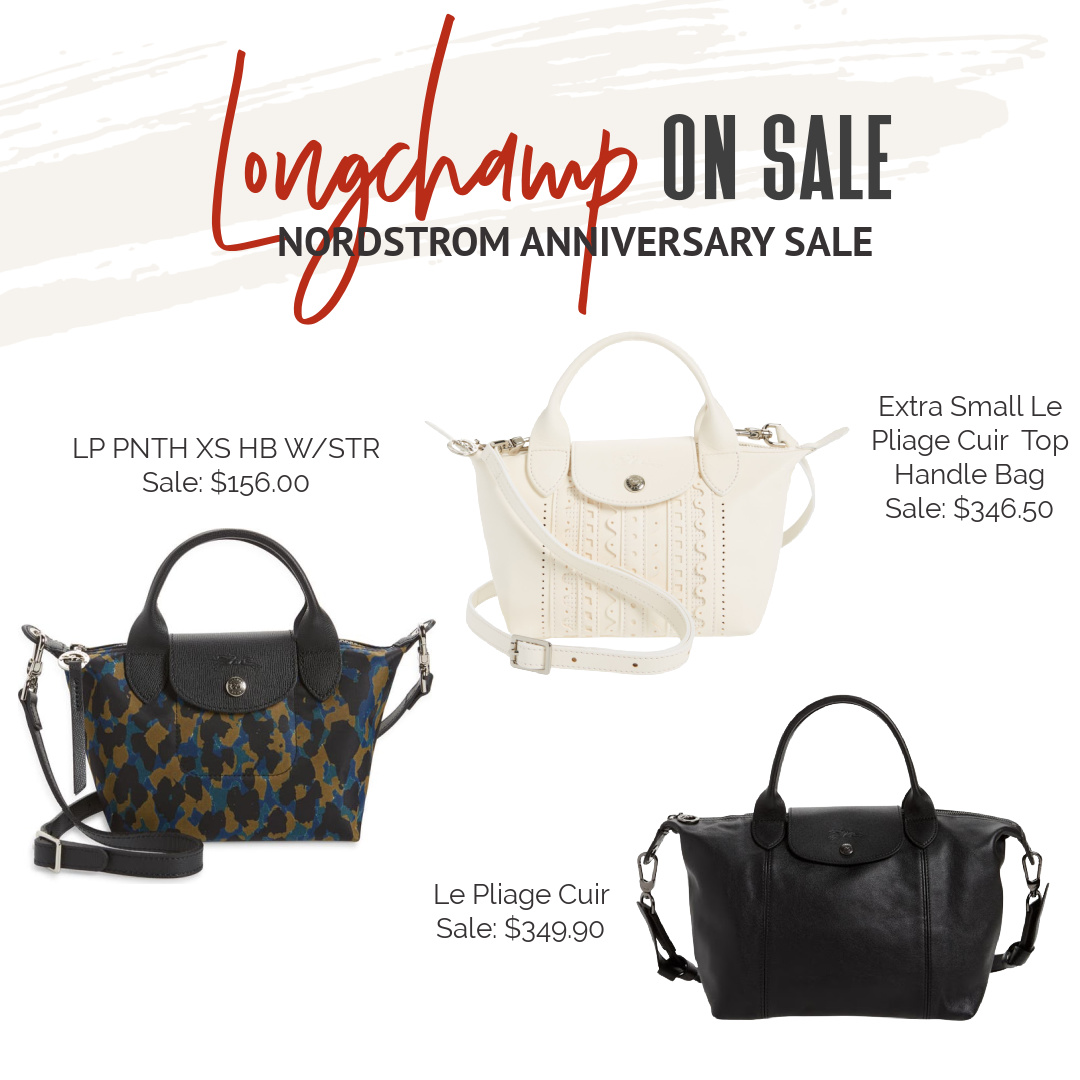 Le Pliage Cuir Leather Shoulder Bag | Extra Small Le Pliage Cuir Leather Top Handle Bag | LP PNTH XS HB W/STR
Longchamp
If you've been a TFG reader for a while, it'll be no surprise that Longchamp is one of the most loved brands by our community.  This year's Nordstrom anniversary sale boasts an excellent selection of their bags at a premium discount. 
So if you've been lusting after a Longchamp, now's your chance.  Our top recommendation is the Le Pliage Backpack which isn't on sale anymore but you can read our review on the backpack to learn why it's so popular with readers. And if you want even more ideas on the best Longchamp bags, go to this post here! 
Learn about why our readers love Longchamp!
Editor's Top Picks
---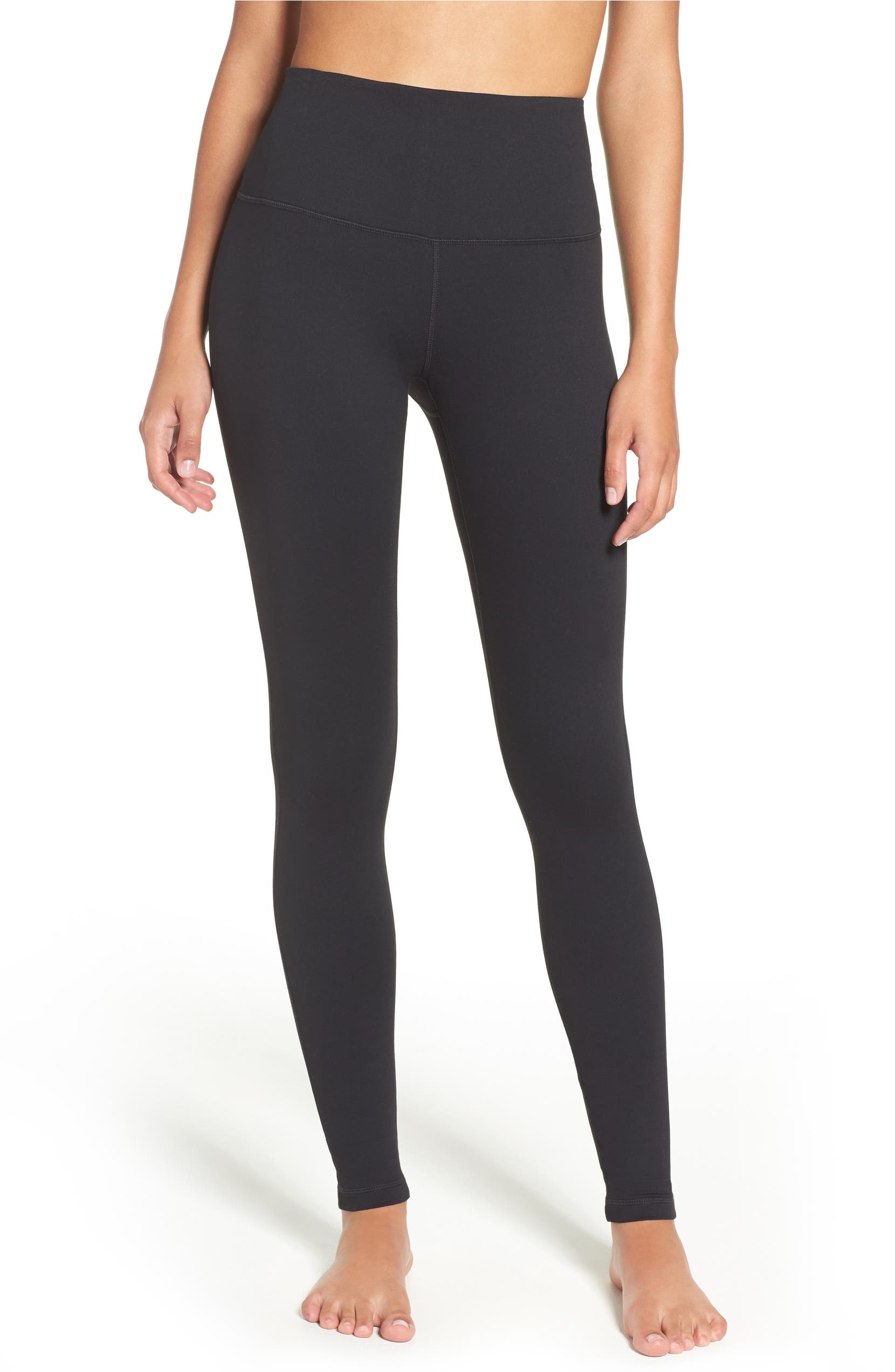 Zella Live In High Waist Leggings, Sale: $38.90 After Sale: $59.00 in all colors and sizes
Shop Sizes: XXS-XXL | 1X-3X
Zella
Zella Live-In is the #1 choice on the blog for the best leggings for travel and a top seller during the Nordstrom anniversary sale year after year! They're long-lasting, durable as well as soft, and the higher waist creates a smooth appearance. Super-versatile, too, they can easily be styled as part of an athleisure look, an airplane outfit, or an extra layer under a dress or tunic.
We love that it's available in regular XXS-XXL and 1X-3X plus sizes to accommodate a variety of women!
Spanx Faux Leather Leggings, Sale: $64.90 After Sale: $98.00, in all sizes
Shop Sizes: Regular XS-XL | Plus Size 1X-3X
Spanx
I CANNOT get enough of my Spanx leggings, and these were a huge draw in last year's sale (pssst, so nab them ASAP)! They're so stylish and ultra-versatile for travel. They can be dressed up for a night on the town or down for a low-key look during the day. However I decide to wear them, I always feel and look put together.
They look leather but don't act like it, which means they're not stiff, thick, and hot. They're breathable and extremely comfy, especially on long-haul flights. I've worn them everywhere, including sightseeing and more!
I first bought the regular faux leather leggings until I graduated to the moto leggings (unfortunately, it's not currently on sale), which I fell instantly in love with. I also love how they're available in regular sizes (XS-XL) which is also on sale and plus sizes (1X-3X), as pictured above! Also, the maternity versions are discounted in sizes XS-XL and plus 1X-3X!
Ecco Flowt Sandals, $129.95 $89.90 30% off in all colors, limited size availability
Ecco Flowt Strap Sandals
The Ecco Flowt Strap sandals have to be the most talked about summer travel sandals in the TFG group this year! They get so many recommendations with our group members saying they've walked over 20,000 steps in them comfortably in Europe and other destinations. 
I bought the Cashmere Leather Color and these are the first Ecco sandals that have fit me – so note that they do have a more medium-narrow fit than the majority of Ecco shoes. Due to their popularity, they have limited availability so don't sleep on these, and get them asap!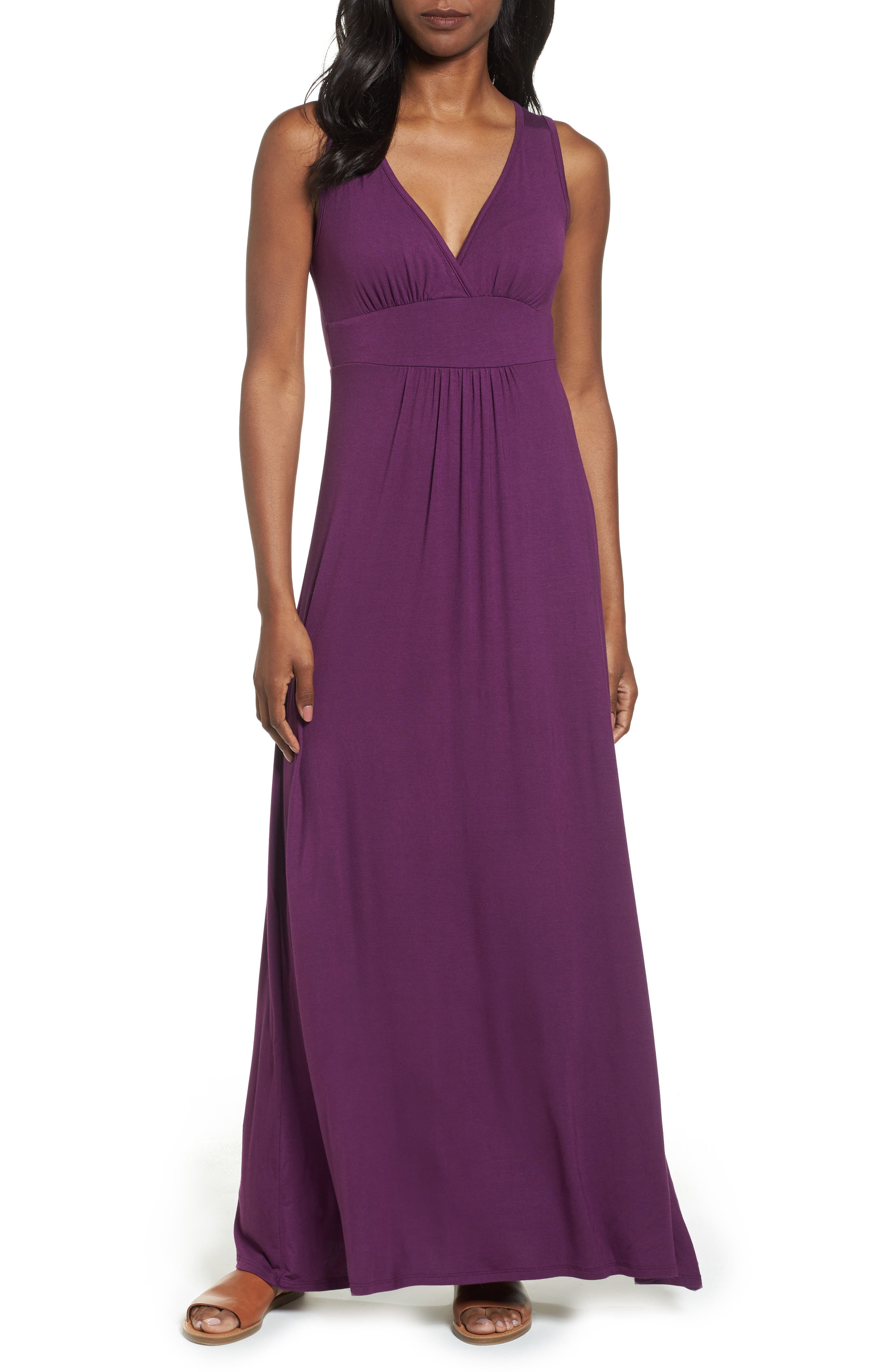 Loveapella Maxi Dress, $68.00 $47.60 30% off in all colors 

Loveapella Maxi Dress
Another item that everyone in the TFG group seemed to be talking about this year is this Loveapella Maxi Dress. While I prefer knee length dresses and don't love jersey dresses for travel, with so many rave reviews from the readers, I had to get this myself. And I was pleasantly surprised! Unlike many jersey fabrics, this one was very lightweight, which is a major plus for travel, especially for a maxi dress that has a lot of fabric. 
I ordered the petite small and was also shocked that it actually fit my 5'2" height without dragging on the floor. In fact, it was almost too short for my liking, but I bought the purple color, which is beautiful for the seaside – so it's a keeper for me and a top reader pick, too!

If it fits too low in the cleavage for your liking, take the dress to the dry cleaners and have them take it in at the shoulders for a higher fit or use one of these cleavage covers.
Note that the dress is also available in plus sizes, but unfortunately, it's not currently on sale.
Bernardo Hooded Quilted Water Repellent Jacket, $180.00 $99.90
Bernardo Jacket 
I got really excited about the Bernardo jackets and then I saw this cute, short jacket is discounted! This one looks sleek, too, with the quilted design, but it's also water-resistant and looks packable. I grabbed this in black, so will report back on this!
Cate Mid Rise Raw Hem Ankle Skinny Jeans, $225.00 $135.00 40% off
Rag and Bone
I used to wear only Rag and Bone jeans until my weight started to fluctuate frequently due to my Hashimoto's hypothyroidism. However, if I was a more steady size, I'd add these to my shopping list in a heart beat. Not only are they cute, but the length would be perfect for my 5'2" height. No hemming necessary.
L.L. Bean Packaway Quilted Water Resistant Hooded Coat, $199.00 $99.50
L.L. Bean Quilted Jacket
Considered a very reliable brand for all things outdoor, this L.L. Bean packable quilted jacket has PrimaLoft® Gold insulation to keep you consistently warm and a water-resistant coating to keep you dry.
Topped off with an adjustable hood and attractive quilted design, this is a fantastic off-season item to grab right now since winter jackets can be pricey, and this sales price is pretty unbeatable!

Ray-Ban Standard Wayfarer Sunglasses $161.00, $99.00
Ray-Ban Sunglasses
Readers have been stocking up on these timeless shades, which is a worthy investment, but even better when on sale like now!  They're polarized to protect your eyes from the harsh sun and are durable to take you from the beach all the way to sightseeing. This square sunglasses is also popular to our readers.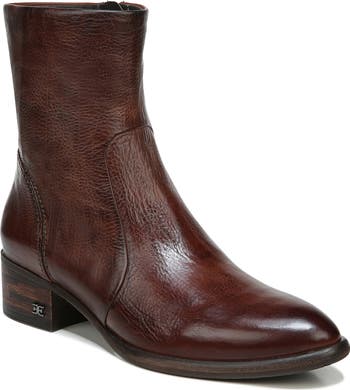 Sam Edelman Hilary Bootie, $149.95 $99.96 33% off in both colors
Sam Edelman
More than likely offering zero comfort, these Sam Edelman ankle boots are just my style! I wear alot of black, not for practicality but for personal style preferences, but I do like to wear brown or burgundy boots to add a little depth to my outfits. These beautiful leather boots look like a timeless piece that would equally as polished with a winter dress and tights as they would with slim fit pants and a button down blouse or sweater.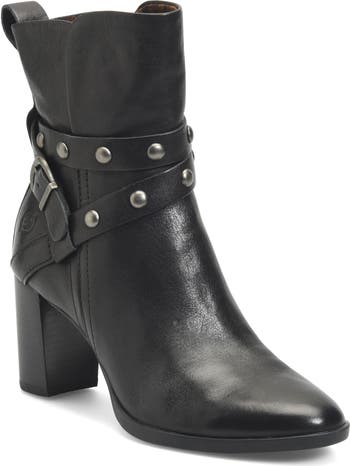 Born Emma Block Heel Bootie, $184.95 $134.90 27% off
Born
Similar to the aforementioned Sam Edelman boots, these Born boots offer zero functionality for travel but boy are they stylish and with a 2 3/4″, the heel is not as high as it looks! Between the slight slouch and the hardware, you bet these are in my shopping cart!!!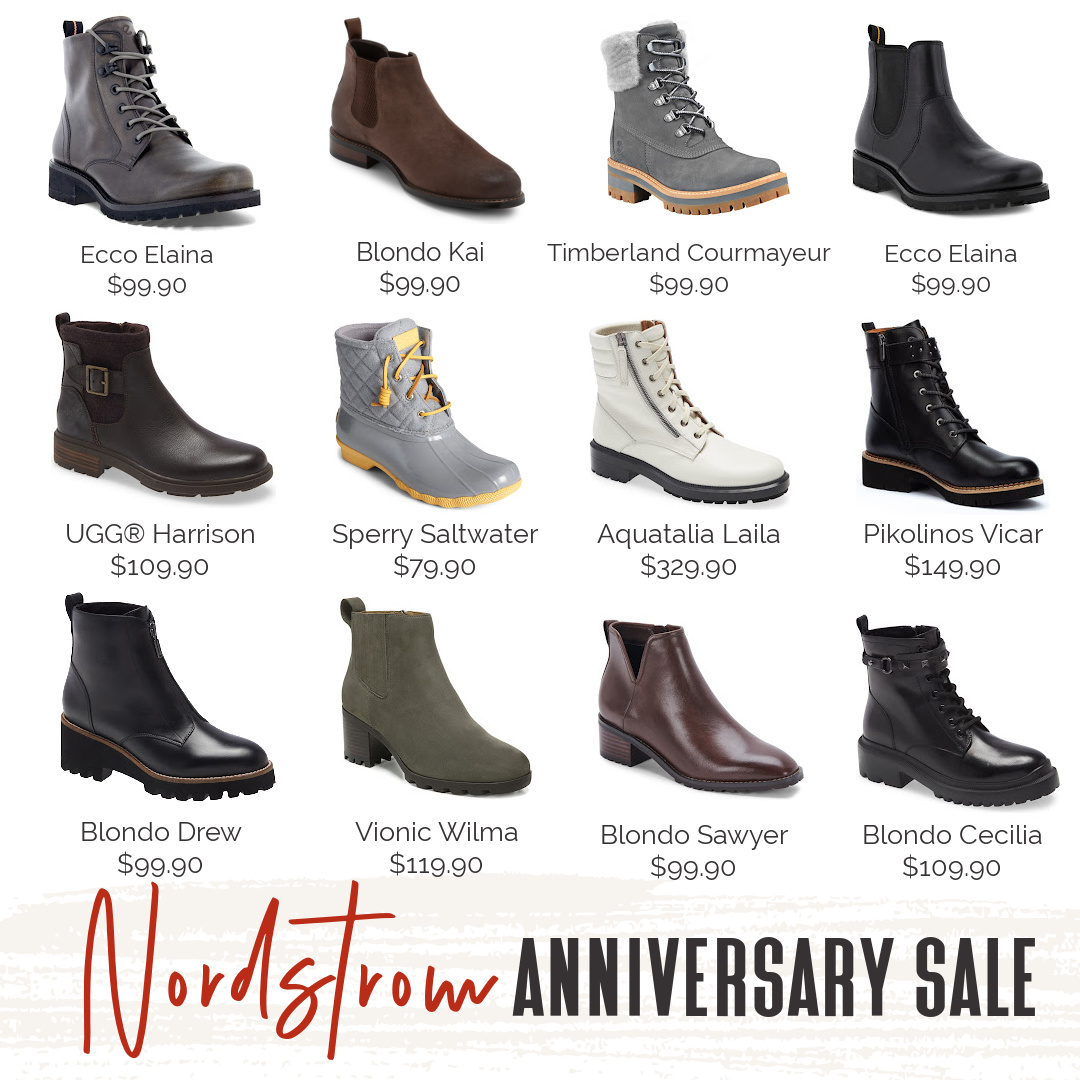 Ecco Elaina | Blondo Kai | Timberland Courmayeur | Ecco Elaina II | Ugg Harrison | Sperry Saltwater | Aquatalia Laila | Pikolinos Vicar | Blondo Drew | Vionic Wilma | Blondo Sawyer | Blondo Cecilia
Boots
Similar to jackets, shoes are one of the most important things to invest in when it comes to travel in winter. Your footwear always needs to be comfortable for long days on your feet, but in the cold weather months, it also needs to protect you from the elements. Things to look out for are rubber soles with adequate traction on wet floors or slippery stones and materials that are waterproof if possible. For travel, I avoid water "resistant" shoes and jackets and opt for water "proof" with glowing reviews, because I need a guarantee that I'll stay dry and comfortable as I'm sightseeing outdoors all day long.
Good shoes are absolutely a worthwhile investment, but what better time to purchase than during a sale! Above you'll find a range of the most popular boot brands for travel that offer a combination of both functionality (weather protection) and style, too.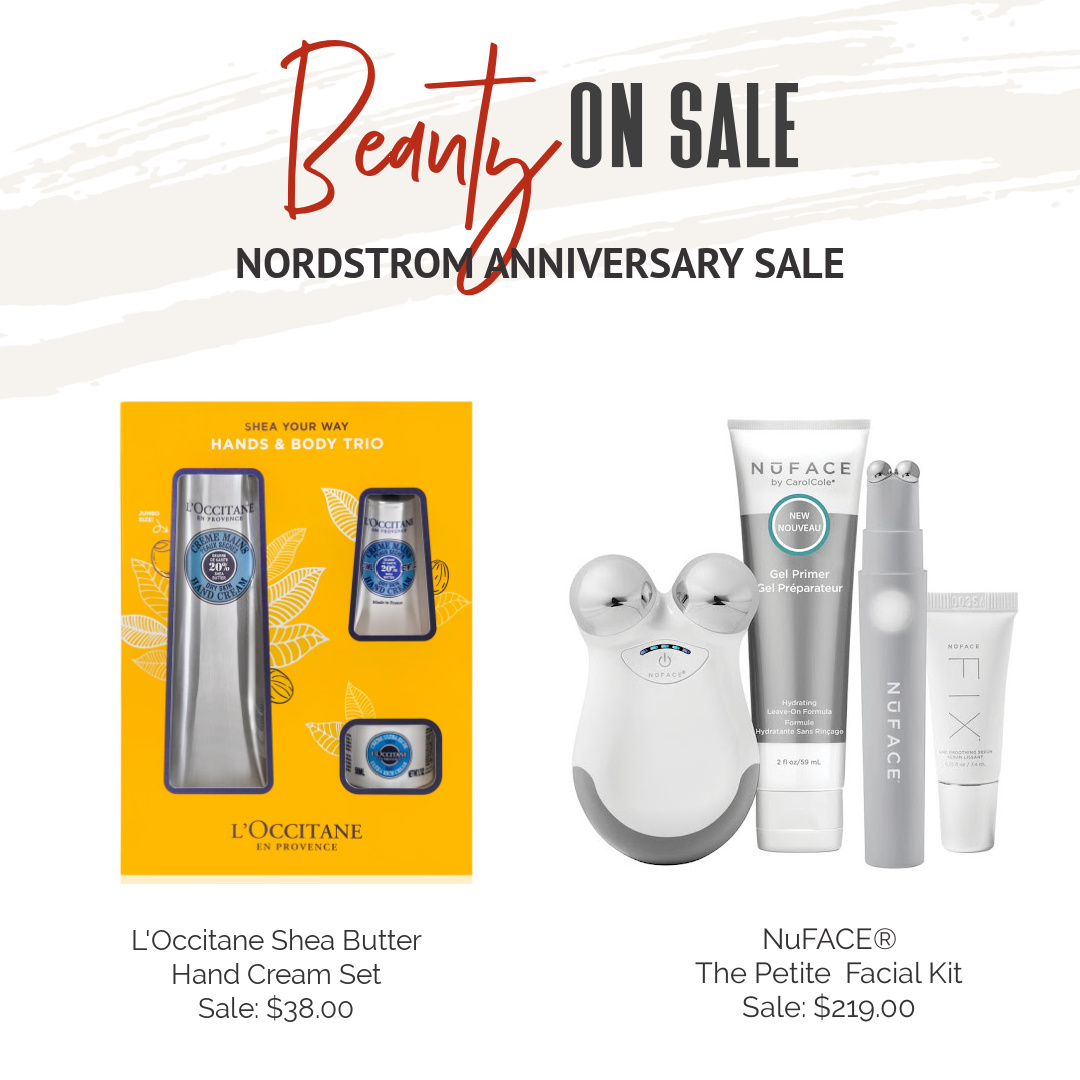 L'Occitane Shea Butter Hand Cream Set | NuFace The Petite Facial Kit
Beauty
Unrelated to travel, I wanted to share a few of the beauty items that are on my personal radar.
The one on my list is the L'Occitane Shea Butter Hand Cream set. These products feel so rich and buttery smooth on your skin; having a good moisturizer is a must for an avid hand washer like me and these products will be a nice treat!!!
I also wanted to share the Petite NuFace Facial Kit. I already own this, but I know it's super popular and with a higher price tag I didn't want any Nu Face fans to miss out if they were interested in adding it to their beauty arsenal too. 
Readers Top Picks
---
Eileen Fisher Stretch Crepe Slim Ankle Pants, $168.00 $99.90–$168.00 sale items up to 40% off
Shop Sizes: Petite P-Large P | Regular XXS-XL | Plus Size 1X-3X

Eileen Fisher
Eileen Fisher makes sitting in an airplane on a transatlantic flight as relaxing as sitting in your backyard on a summer day. These can even double as cropped yoga pants when you need to really stretch, as they are comfy like leggings, but not restrictive. Made from breathable fabric, they come in multiple colors and petite sizes for style variety on the go. They are available in sizes  petite P-Large P, regular XXS-XL and plus size 1X-3X.
Eileen Fisher Crewneck Boxy Dress, $178.00 Sale: $124.60 select color and sizes
Another one is this crewneck boxy dress. Eileen Fisher always gets top marks from our readers and this dress is no exception. Crafted from soft and stretchy fibers, the lightweight fabric is comfortable yet the style is polished enough to be dressed up or worn casually.
The clothing is high quality and perfect for travel. Keep an eye out for sales, although, the investment is well worth it for frequent flyers.
Tumi Just In Case Packable Tote, $100.00 $69.90 31% off in all colors
Tumi
If you've been wanting to invest in a higher end Tumi bag, now's the time because several items are on sale including their Just In Case Packable Tote, Just in Case Backpack (on sale in the Cordovan and dusty rose floral color), Voyageur Hilden Backpack (on sale in the Cordovan color), and the Voyageur Tula Crossbody (on sale in the Cordovan color). 
These all feature trolley sleeves and classic designs in their signature nylon fabric making them the ideal personal item that's easy to clean and looks just as good in first class as its quality will last for endless economy flights.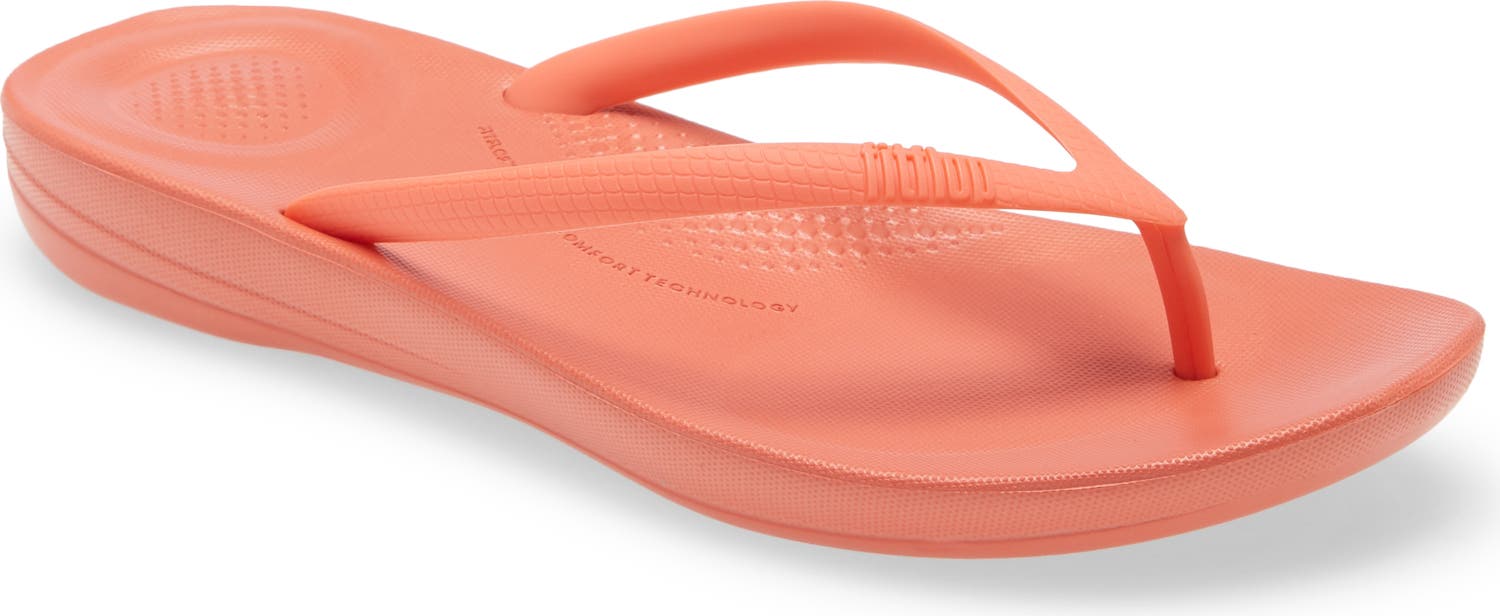 FitFlop iCushion, $31.95 $24.90 22% off Coral Pink on sale, limited size availability
FitFlop
The FitFlop iCushion supportive flip flops are seriously one of the best selling comfort flip flops on the blog! While I don't own them personally as they were a bit too wide for my narrow-medium foot, travelers that require supportive shoes absolutely love them. Get these to wear at home or for your next pool or beach getaway. 
For the traditional FitFlop wedge style, these sparkly sandals are also on sale. And if you're on the hunt for a supportive sneaker, these FitFlop Uberkit Sneakers have amazing reviews and they're also on sale (in the Stone color)! We've never heard of them but over 200 five-star reviews seem to be a good sign for comfort sneakers. For another sale style, check out their platform sneaker.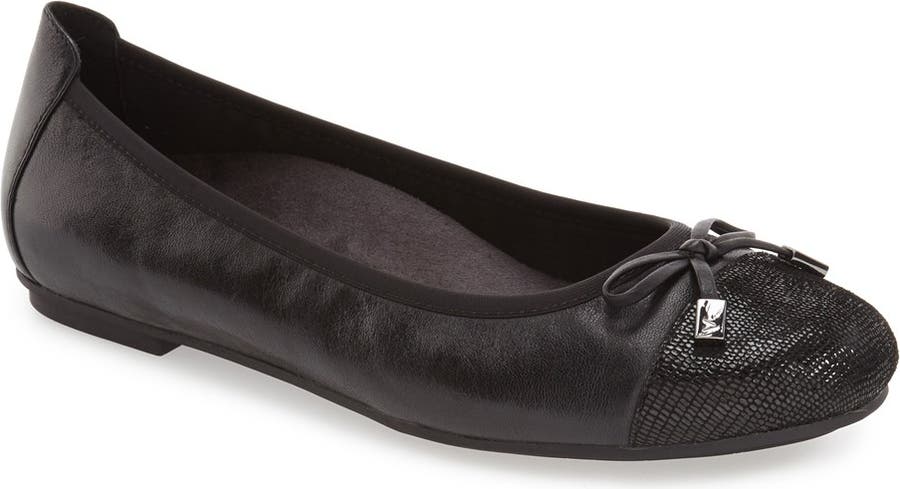 Vionic Spark Minna Ballet Flat, $119.95 $69.90–$119.95 select colors and sizes up to 41% off
Vionic Flats
When we asked our readers to recommend the best shoes for plantar fasciitis, Vionic was definitely the top choice. They overwhelmingly mentioned Vionic as their favorite brand, saying they could walk for hours and hours with their feet feeling great. They singled out Vionic's flip-flops, flats, and even a heeled boot!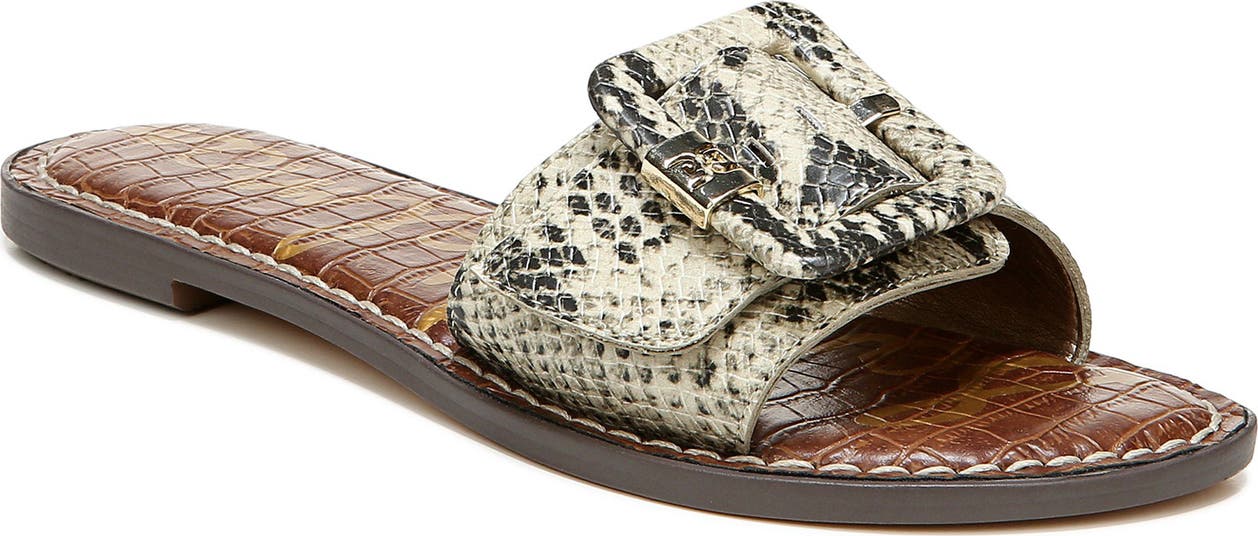 Sam Edelman Granada Slide Sandal, $59.95 $41.96 up to 30% off select colors, sizes on sale, limited size availability
Sam Edelman Sandal
Similar to the FitFlops shown above, our readers have been big fans of these Sam Edelman Granada sandals for years. Unlike the FitFlops, however, these are mostly for looks as they don't offer support. Wear these to dress up your resortwear or for casual seaside days that require little sightseeing. Readers also love this alternate slide style, which is also on sale.
Loveapella Romper, $98.00 $68.60 30% off in all colors and sizes
Shop Sizes here: Regular Sizes, Plus Sizes and Petite Sizes

Loveapella
Loveapella seems to be the new "it" Nordstrom brand with the readers. It seems like everyone's been talking about their maxi dress (an Editor's Top Pick) so we found a few other pieces that you might like as well including this light and easy to wear romper available in regular sizes, plus sizes and petite sizes. Note: TFG group members are NOT big fans of rompers for flying so it may be best to keep these as a stylishly comfortable sightseeing outfit.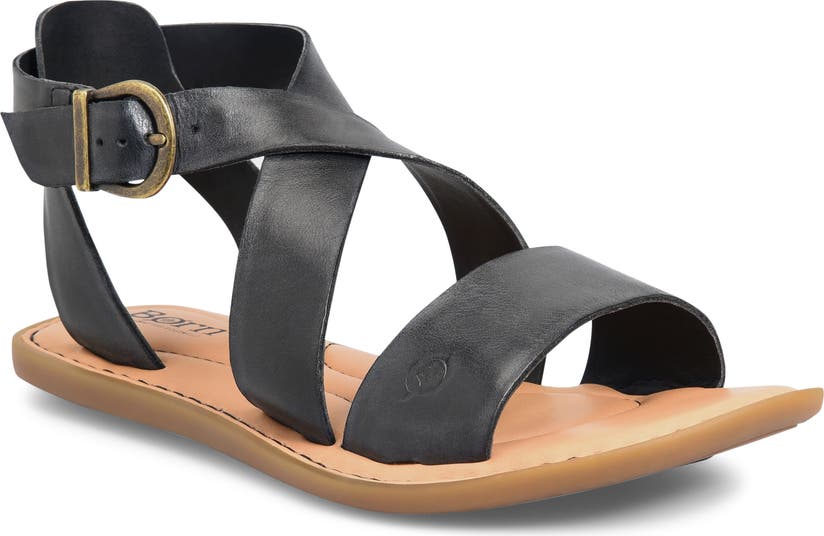 Born Lucia Sandals, $94.95 $69.90 26% off in both colors, limited size availability
Born
Born has been a long time favorite brand for TFG readers that want a stylish sandal that offers moderate comfort, but not arch support. The Lucia Sandals are a versatile style that would look good in just about any destination. Dress them up or down, they'll sure to work with just about any summer travel wardrobe.

Marc Fisher Pacca Slide Sandal, $39.97–$99.95 Sale items up to 60% off
Marc Fisher
Selling like crazy during this year's sale, the Pacca sandals have chic rounded silver studs and a soft leather upper that make this easy-wear style fun to wear!
Just note these aren't comfort sandals and wouldn't be good for long distances, so they're best suited for lounging at a resort or on a cruise for the days you aren't on shore!
Full Size Stay All Day® Waterproof Liquid Eyeliner Set, $44.00 Sale: $32.00
Stila
If you love liquid liner, you'll love this pick from Stila. The applicator provides easy-glide, quick-dry precision so you'll never have to worry about smudges, feathering, or running. Most liquid liners seem to only come in black or brown, but this one comes in several hues, including beautiful blues and greens.
One reader said this is the "the best eyeliner" and another added, "Stila liquid eyeliner is wonderful. I wore it all over Southeast Asia last year with no issues." This definitely makes it onto our list of the best waterproof eyeliners for travel.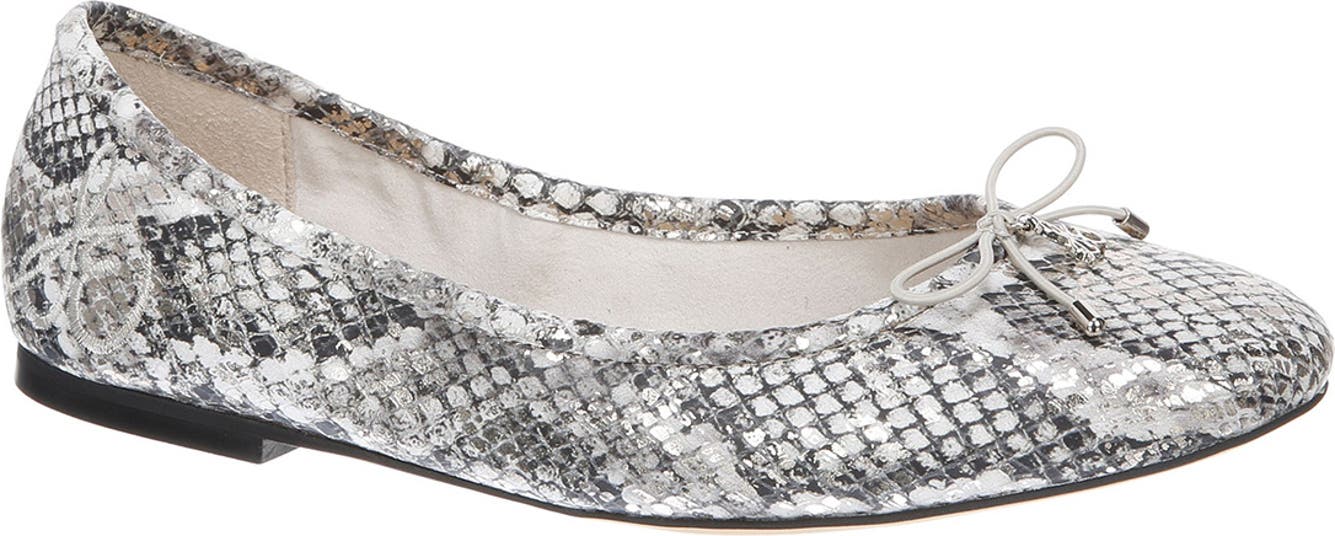 Sam Edelman Felicia Flat, $109.95–$129.95 $89.96– $109.95 up to 30% off select color and sizes
Sam Edelman Flat
Transform your sightseeing outfit from day to night by switching out your walking shoes with these flats. Perfect for business travel, these are one of the most cute and comfortable ballet flats for travel according to our readers – find out their other picks in this post!
Blanknyc Faux Leather Moto Jacket, Sale: $54.90 After Sale: $98.00 in both colors
BLANKNYC
For a stylish travel accessory, this classic faux-leather jacket from BLANKNYC is a serious must-have and a TFG reader favorite! Way more lightweight than typical leather, this has an edgy and funky silhouette and would be a terrific item to wear on an airplane for a bit of coverage, and once you land, it can go from day to night effortlessly.
Caslon Drape Collar Knit Blazer, Sale: $39.90 After Sale: $69.00 in all colors and sizes
Shop Sizes: XXS-XXL | 1X-4X
Caslon
Our readers love this soft fleece wrap cardigan! It was a big seller from last year's sale, and is discounted once again. Choose from various colors and petite, regular and plus sizes for an easy-to-wear layer on your next flight. 
Cole Haan Back Bow Packable Hooded Raincoat, $220.00 $139.90 up to 36% off, limited size availability
Cole Haan
A huge seller in the previous Nordstrom sale, the Cole Haan packable rain jacket offers a style that's elegant, lightweight, and water-resistant. It comes down to just above the knee and has a tie in the back, which allows you to adjust the fit to your needs. It's also roomy enough for plenty of layers underneath yet packs small. A true wet-weather champion and worth grabbing on sale! 
LL Bean Ultralight 850 Fill Power Hooded Down Jacket, $219.00 $109.50
L.L. Bean Hooded Down Jacket
Another L.L. Bean favorite, this 850 Fill Power Hooded Down Jacket has a high fill rating, so it'll keep you mega toasty this winter, but it's far from bulky as the nylon material packs nicely in its own carrying pouch!
Both water-resistant and windproof, this is a recommended investment piece that is worth taking along on a winter travel adventure! If you want more ideas for the upcoming cold season, check out our post on the best down parkas for women!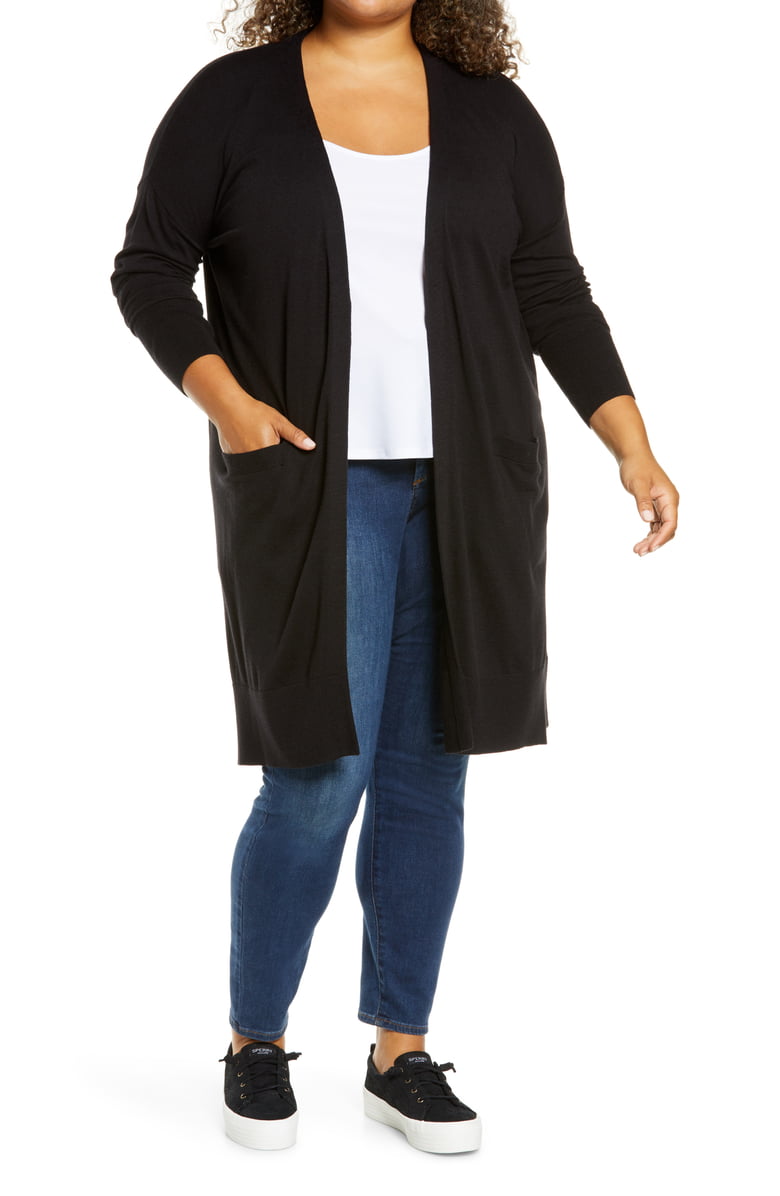 Halogen Long Cardigan, Sale: $49.90 After Sale: $79.00 in all colors and sizes
Shop Sizes: XXS-XXL | 1X-3X
Halogen Cardigan
Halogen was all the buzz on the TFG Facebook group this year, and for a good reason! They make soft and cute sweaters that are light. Add this adorable cardigan that mix, as it was a big seller last year so it's a prime opportunity to grab it! With a cozy cashmere feel and a relaxed fit, this makes a wonderful capsule wardrobe add-on. Also available in petite, regular, and plus sizes!
Olukai Ohana Ohana Flip Flop, Sale: $46.90 After Sale: $70.00 in all colors and sizes
Olukai
The Olukai Ohana is beloved by travelers everywhere because they go with everything and are comfortable enough to walk around in for long periods of time.
Choose a fun beachy print or a classic color, they're casual and versatile enough to wear throughout the day on any vacation.
Superga 2750 Snake Print Sneaker, $79.00 $47.40 40% off limited size availability
Superga
A long-running reader and personal choice, the Superga sneakers are incredibly comfortable and a versatile option for female travelers (they were part of my capsule wardrobe for years!). Check out my review as I go more in-depth about them!
While not ideal for rigorous walking, they're a stylish option for casual day wear out and about. I'll never forget when I first saw a girl wearing a black pair of Supergas in Rome with a lovely black romper. I couldn't believe how amazing they looked in her chic outfit. A definite must-have for a European adventure!
Ecco Soft 7 Street Sneaker, $159.95 $99.90
Ecco
The Ecco 7 line of sneakers has sold repeatedly during previous anniversary sales, and overall, it's a massive favorite of readers for comfy walking shoes. This Ecco Street Sneaker has shock absorption and is designed to fit anatomically to your foot. A total must-gett. We love the cute color accents!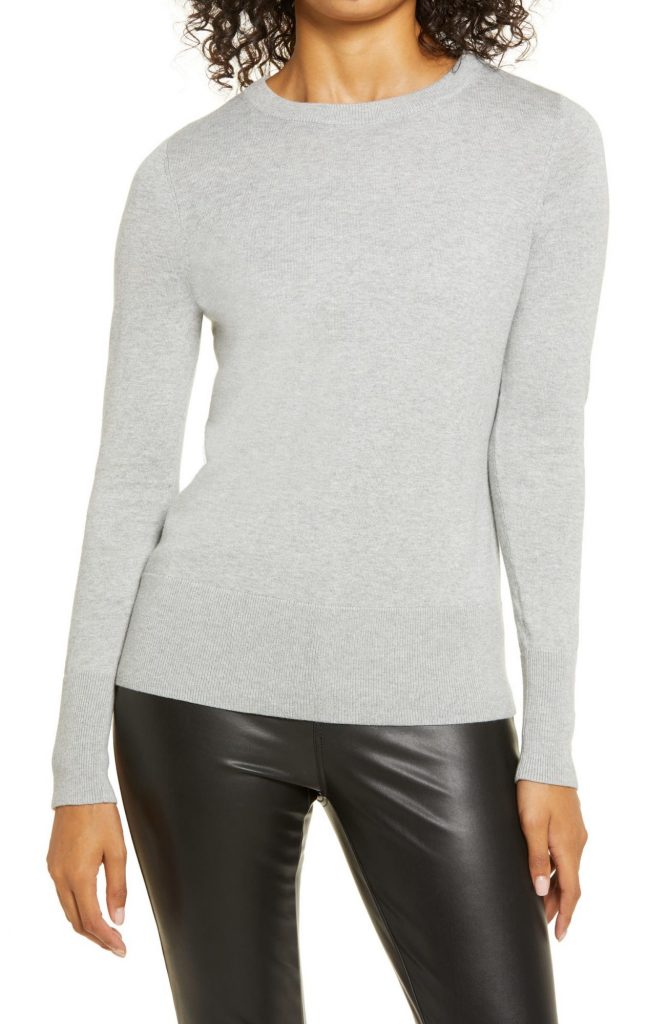 Halogen Crewneck Sweater, $49.00 $29.40, up to 40% off all colors
Halogen Crewneck 
The best time to stock up for fall is right now! This soft Halogen crewneck sweater is classic, comfy, and easy to style. Comes in sizes XXS-XXL and three colors. At over a 40% discount, this is worth getting before it's gone!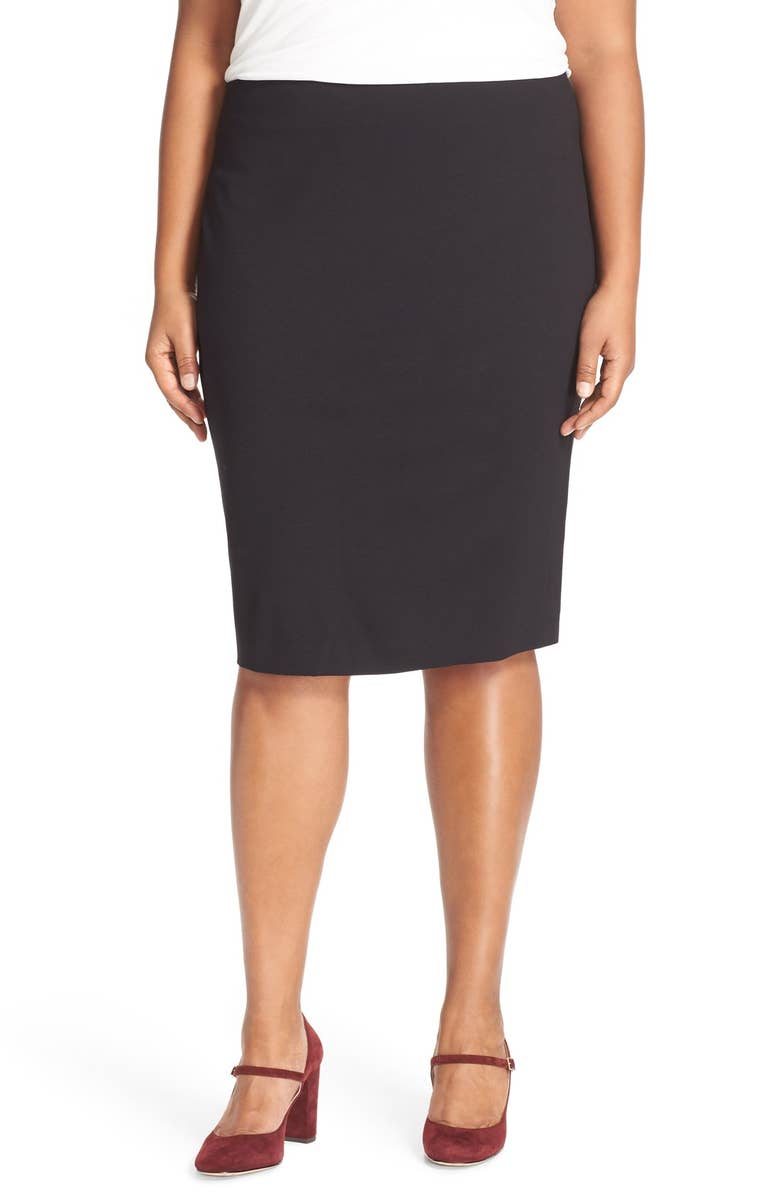 Vince Camuto Ponte Knit Skirt Plus Size, Sale: $49.90 After Sale: $79.00
Vince Camuto
A top reader pick and bestseller from last year, the softly knit ponte skirt by Vince Camuto is a no-waistband style, so it flatters many women yet holds its silhouette without feeling too clingy. Users say it's "quite lightweight," making it a stellar choice for ladies who travel for business or want something with a bit more polish. And it's going for an excellent sale price!
Tumi V4 Collection 22-Inch International Trip Expandable Wheeled Carry-On, $595.00 $397.50
Tumi Carry On
Tumi is very popular with readers for durable travel gear but it can be somewhat pricey. This Tumi V4 Collection 22″ International Carry-On  is well worth grabbing before it sells out. It's the lightest from Tumi, weighing about 7.3lb, and has accessible features like a two-way zip-around closure, TSA-approved locks with a three-digit combination dial for extra security, patented Omega Closure System® reduces the risk of damage to the zipper and a tie-down compression straps to help you pack it all in, while plenty of zip pockets keep your belongings effortlessly organized! An ideal accessory for a busy business traveler, it can fit most domestic carry-on requirements.
Madewell Small Transport Leather Crossbody Tote, $148.00 $98.90
Madewell Transport
The Transport leather crossbody bag from Madewell features a removable crossbody strap, a top push-tab closure, and an interior pocket lined alongside the main compartment.
With its rich and smooth leather canvas, this is a classic item sure to stay in style for many seasons.
Hunter Original Waterproof Chelsea Rain Boot, $140.00 $89.90
Hunter
Who says rubber boots can't be cute? These Hunter Waterproof Chelsea Rain Boots are easy to pull on with the back tab and perfect for summer or even more humid environments during the rainy season as the natural latex rubber has a protective film. These could even be worn into early fall with some merino wool socks that cover the ankle.
This is a top brand for rain boots, so strike quickly to grab these on sale!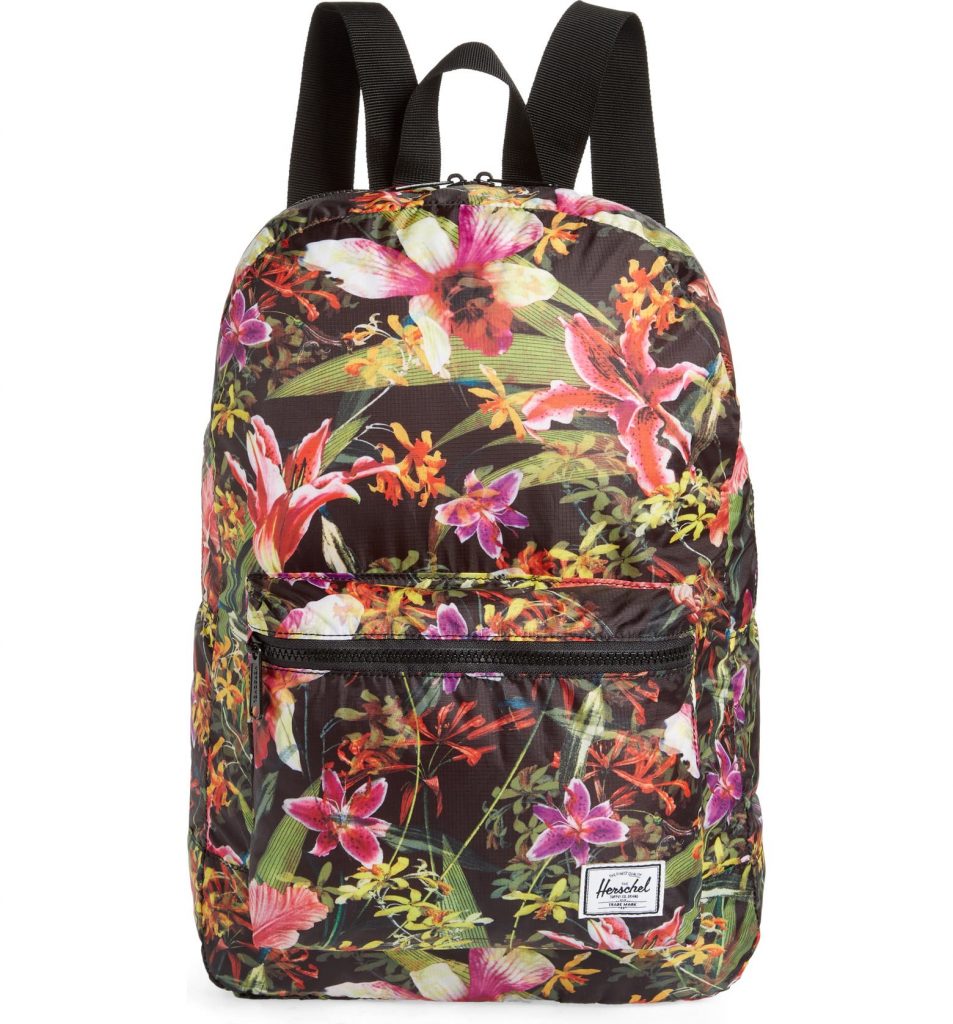 Hershel Supply Co. Packable Daypack, $32.00 $19.90, in two colors
Hershel
Hershel is a hugely popular brand for TFG readers, and this beautifully flowery backpack is a perfect addition to your travel routine. Made from a ripstop material that's durable, it's so compact it can fold into an internal pouch and be stored in your luggage. Besides this cute option, it also comes in a solid blue color.
Very versatile, it could be an onboard personal item, sightseeing day pack, or just an easy-to-carry extra bag for souvenirs!
Readers Favorite Brands By Category
---
Shoes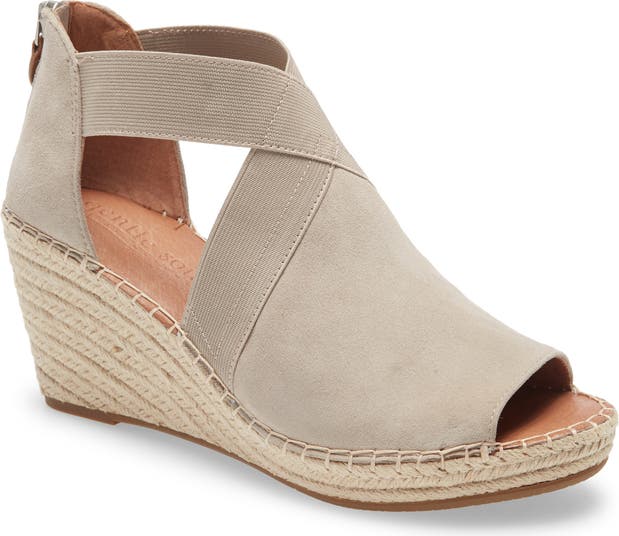 Gentle Souls Signature Colleen Wedge Sandal, $99.95 $59.90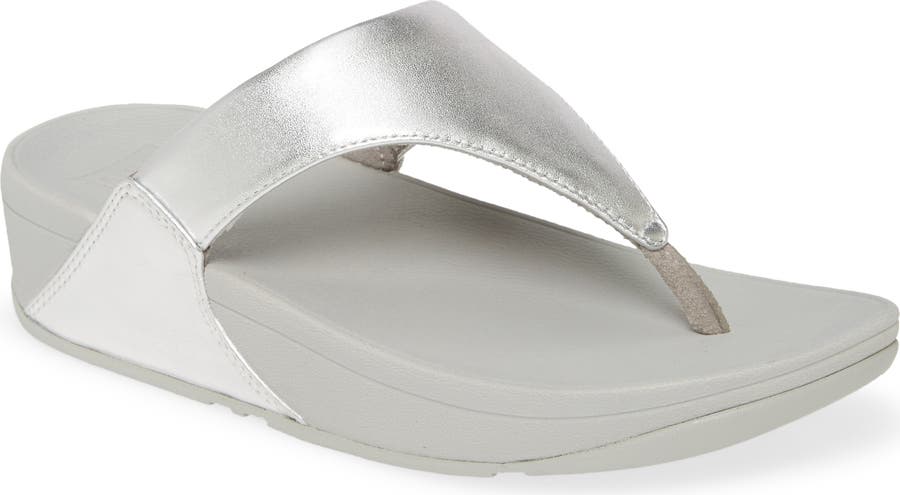 Fitflop Lulu Flip Flop, $47.90–$79.95 Sale items up to 40% off 
Sperry Crest Vibe Serpent Platform Sneaker, $85.00 $49.90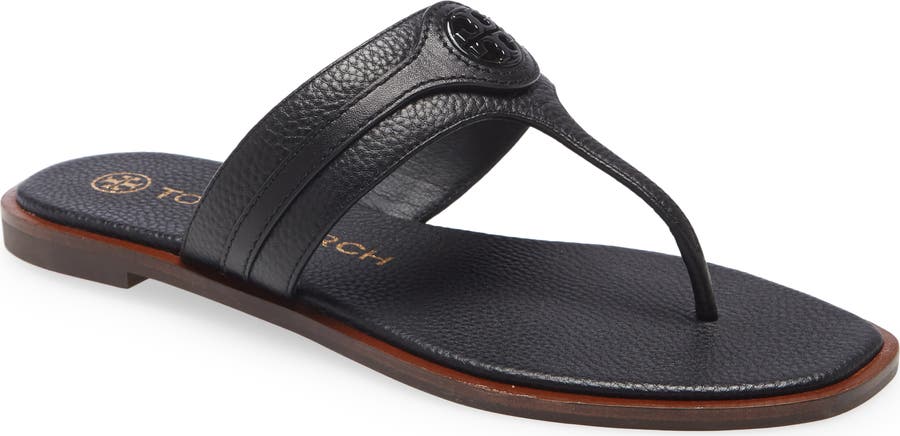 Tory Burch Carson Thong Welt Sandal, $139.90–$159.90
UGG Harrison Waterproof Moto Boot, $160.00 $109.90
Sofft Britton Zip Water Resistant High Top Sneaker, $119.95 $79.90
Vionic Randi Slide Sandal, $100.00 $59.96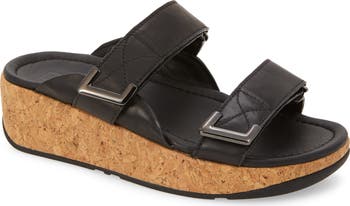 Fitflop Remi Platform Wedge Slide Sandal, $129.95 $74.90
Naturalizer Reed Riding Boot, $230.00 $149.90
Luggage
Briggs and Riley Baseline 21-Inch Wheeled Garment Bag, $599.00 $35940
Tumi Voyageur Brooklyn Nylon Backpack, $395.00 $315.00
Accessories
GHD Platinum+ 1-Inch Styler, $249.00 $166.00
Hydroflask 16-Ounce Wide Mouth Cap Bottle, $37.95 $27.90
Remember, we'll be updating this page continuously over the course of the sale. Please keep visiting this post for new product updates!
Note: As a small business, we appreciate it when you shop through the links in our posts because you help support the TFG Team. Thank you, and happy shopping!
---
Want more? Bookmark this page for product updates throughout the Nordstrom Anniversary sale! Don't snooze on these discounts and shop now! Share your finds in the comments below!
---
LIKED THIS POST? PIN THIS PIC TO SAVE IT!
---
Hope you liked this post on the Nordstrom Anniversary Sale. Please share with your friends on Facebook, Twitter, and Pinterest. Thanks for reading!
---