Support TFG by using the links in our articles to shop. We receive a small commission (at no extra cost to you) so we can continue to create helpful free content. We earn from qualifying purchases made to the featured retailers. Thank you, we appreciate your support!
Wondering what to wear in Ireland? Need inspiration for an Ireland outfit? This packing list will help you plan for your dream trip. With a stylish Ireland capsule wardrobe, you won't look out of place with these tips!
---
What to Wear in Ireland
---
Table Of Contents
We want you to have a stress-free travel experience, and the main goal of this article is to help you plan your packing choices in an efficient way so you won't be unprepared for your trip and know how to dress in Ireland.
You'll find insight on general Dublin attire, in addition to visual examples of the type of clothing you might want to wear based on the weather and how to build an Ireland wardrobe.
As a bonus, you will also learn some general travel tips including safety precautions such as using anti-theft products like this that can help you feel less stressed during your travels.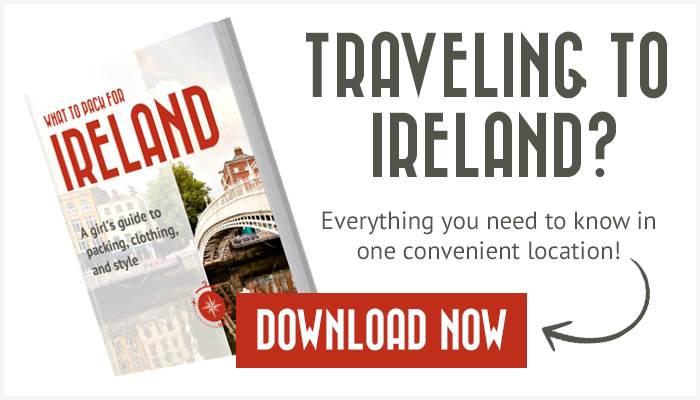 Please use the visuals in this post as a guideline to help you create Ireland outfits and choose corresponding items based on your own style and clothing preferences.
What Do People Wear in Ireland?
The most important thing when deciding what to wear in Ireland is to always look presentable and avoid anything too revealing, like crop tops or short shorts. You will be cold and look inappropriate. 
In general, day-to-day Ireland style is casual but always polished. For your Ireland packing list, think nice blouse plus nice jeans (dark colors are always a good go-to choice). When considering what to pack when visiting Dublin, remember that the city is trendy, combining formal and casual wear.
Rebecca Minkoff Julian Backpack | Quince Italian Leather Crossbody Bag
Like anywhere, pack for the environment. Are you spending your time café crawling in the cities or getting lost in the wilderness?
Jeans are easy to wear and don't have to be washed frequently, so they make the ideal travel pants. For something more versatile and lightweight, take a look at our favorite women's travel pants.
Also remember that if you forget anything, you'll be able to pick it up when you get there, so don't be afraid to pack light. Try to stick to a small selection of colors to make it easier to mix and match your items.
Columbia Pardon My Trench Rain Jacket (Plus) | Cole Haan Packable Rain Jacket
What Should I Wear in Ireland?
The most important factors in planning and packing for Ireland are the activities you'll be doing on your trip AND the weather.
Always, always, always check the weather forecast before your trip. What to wear in Ireland now could be different a week later. Nothing will ruin your trip faster than being unprepared with the wrong clothing for the weather. Dublin summer fashion is very different than winter fashion.
Once you've researched the weather, you can focus on creating a capsule travel wardrobe, which should easily fit in a carryon suitcase with the help of packing cubes to compress your clothing.
When planning what to wear in Ireland, remember that it is a country known for its four-seasons-in-one-day weather. Unpredictable would be a good word to describe it. So plan for rain, bring layers, and remove as needed. 
Regardless of when you travel, you will need an umbrella and waterproof gear like a parka, sensible walking shoes, and waterproof boots.
Take a look at their favorite waterproof raincoats for Ireland!
Teva Anaya Chelsea Tall Waterproof Boot | Blondo Waterproof Hallie Ankle Rain Boot
What are the best shoes for Ireland?
Generally speaking, you'll probably need some type of boot year-round. Choose a calf-height for the winter and ankle boots the rest of the time.
If there's heavy rain in the forecast, a rubber bootie would work well for extensive city exploration on foot. However, regular leather boots (or faux leather boots) will work much better than rain boots on most occasions.
These are the best shoes for Ireland according to our readers! 
When in doubt, a tan chelsea ankle boots is the go-to style of choice and a great addition to your Ireland packing list. These tips on how to wear ankle boots should work in every season except winter, when a tall boot is needed like these waterproof boots are recommended.
Popular shoe options include (click each item below for suggested styles):
Read this post about the how to choose the best walking shoes for Europe.
Below you'll find helpful seasonal clothing tips and suggested packing lists that you can use as a guideline to prepare for a trip to Dublin:
 Sweater 1 | Top | Sweater 2 | Tee | Pants 1 | Cardigan | Jacket | Pants 2 | Crossbody | Scarf | Boots |  Sneakers
What to Wear in Ireland in Spring
What is the weather in Dublin in Spring (March, April, May)?
Springtime in Ireland means bright and sunny days, with temperatures ranging from 46°-54°F, so you can expect mild temperatures with occasional rain showers, wind, and spells of sunshine. The days grow longer during the spring months, and further into the country you will see green landscapes, yellow tulips, and countless spring lambs.
Start by reading these general tips on packing for spring travel:
Read these tips on how to pack for transitional weather.
What clothes should I wear in Dublin in Spring?
Spring in Dublin is cool and can be rainy, so your Ireland packing list should include a good pair of travel pants that are comfortable and versatile enough to wear with many outfits. The same goes for shoes, wear durable, reliable shoes that can handle all kinds of conditions.
Find out what's the most comfortable walking shoes for travel!
As the weather changes rapidly in Ireland, readers recommend that the key to dressing right is lightweight layers, waterproof shoes, and a raincoat or a small fold-up-umbrella should always be on hand.  
Read these tips on what to wear on a rainy day when traveling!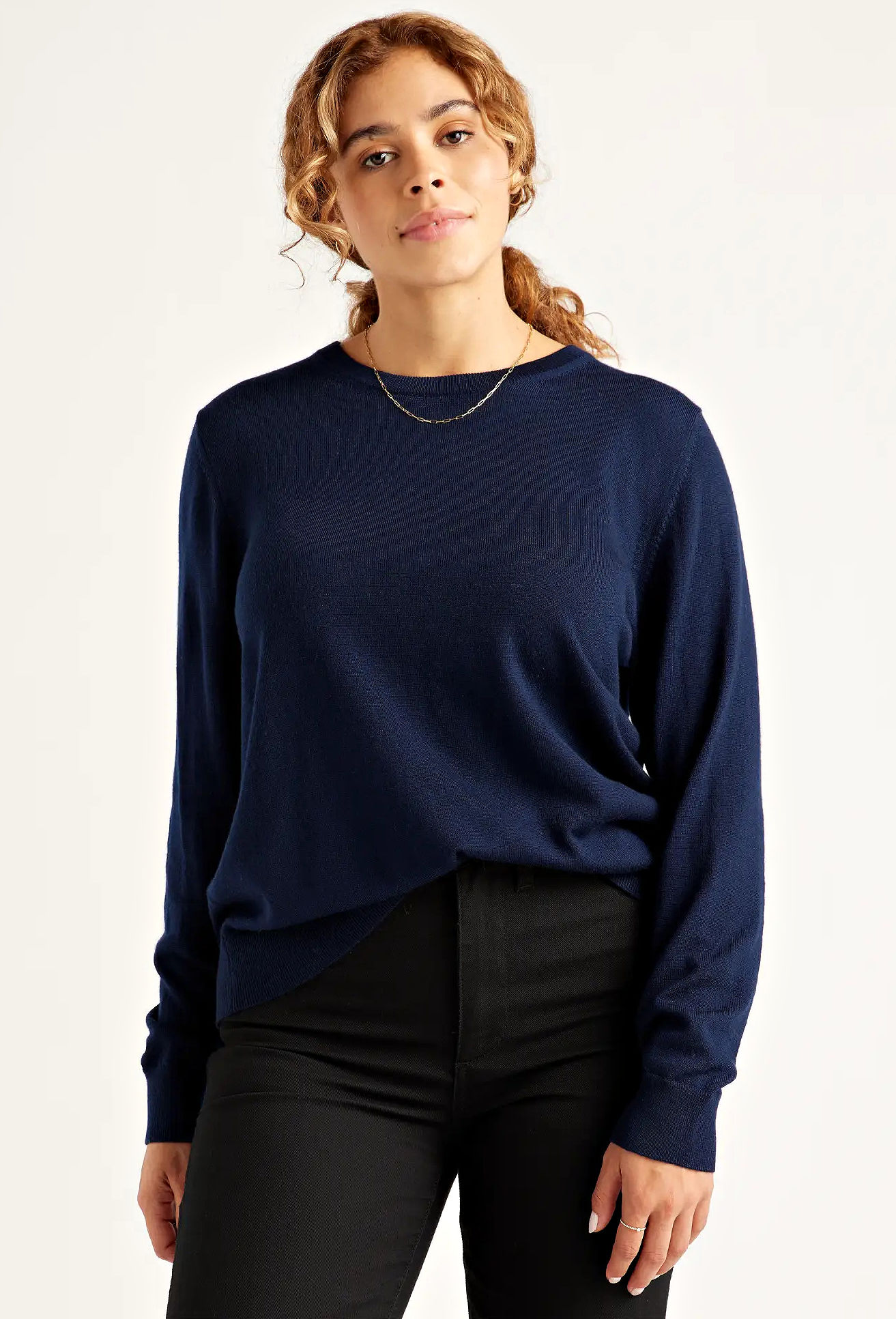 Quince Merino Wool Crew Sweater | Sizes XS-XL
Tops for Spring
Chilly spring weather in Ireland calls for sweaters! Choose something lightweight yet warm, such as a cashmere sweater. It's a fantastic layering piece and will keep you feeling cozy and looking chic. Overall, the most warm sweaters are either cashmere or merino wool. 
Quince's cashmere crewneck sweater is a cute pick that readers love for its soft and warm feel, classic fit, great quality, and affordable price. It's a super versatile top that you'll be reaching for over and over!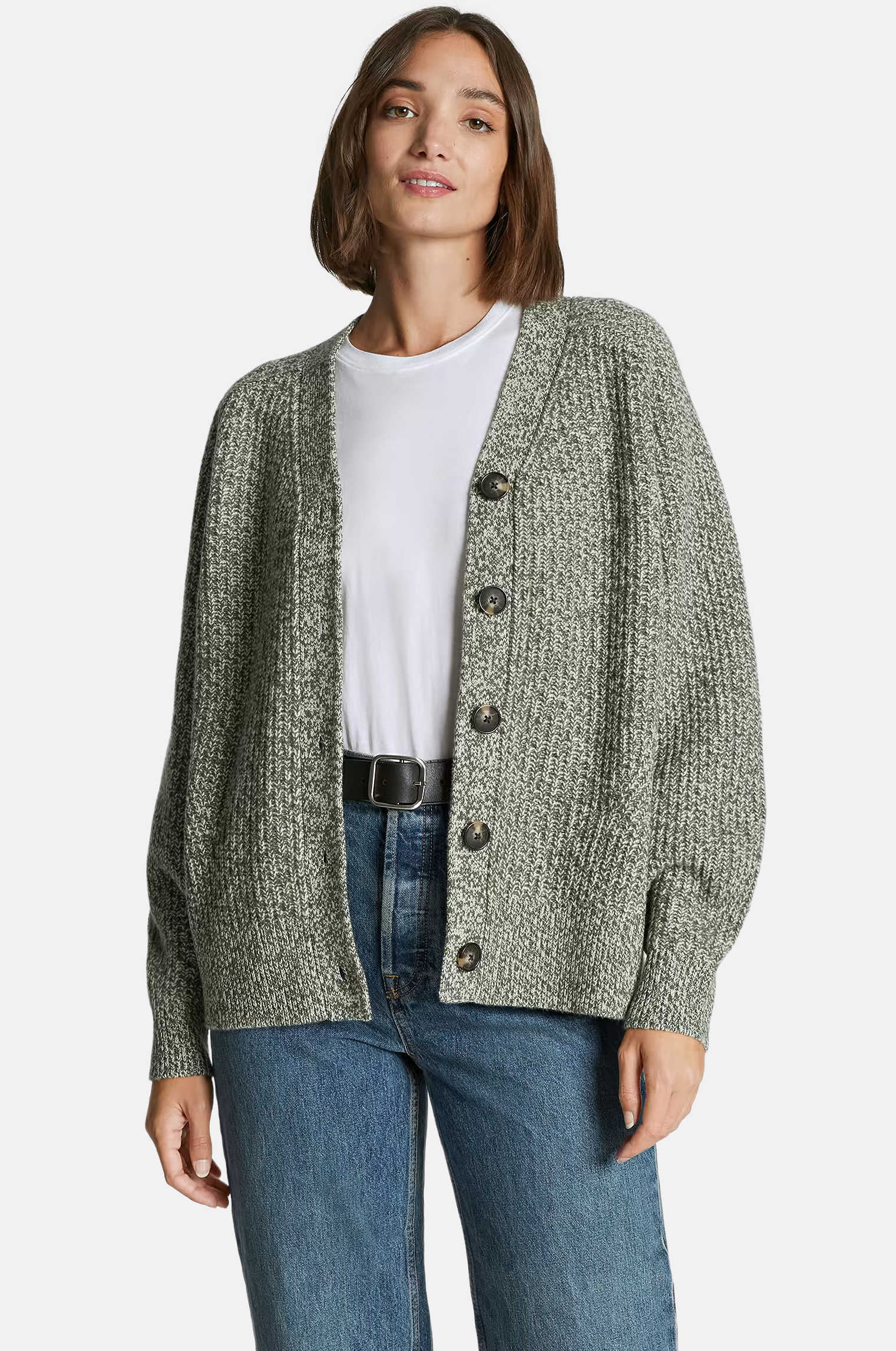 Everlane Felted Merino Cardigan | Sizes XXS-XL
A cozy cardigan is another great option that's perfect for layering.
The Everlane Felted Merino cardigan is super warm, with a slouchy fit, gorgeous knit wool fabric, and lovely details. You can layer this cutie between a thermal and a rain jacket, for a day of touring castles and nature walks, or snuggle into it for a night of bar hopping in a town or city!
Overall, layering is essential. Sweaters, jackets, and tees are perfect. Try to stick to neutrals or pastel colors.
Check out the best packable and beautiful cardigan sweaters that you'll want for your next trip!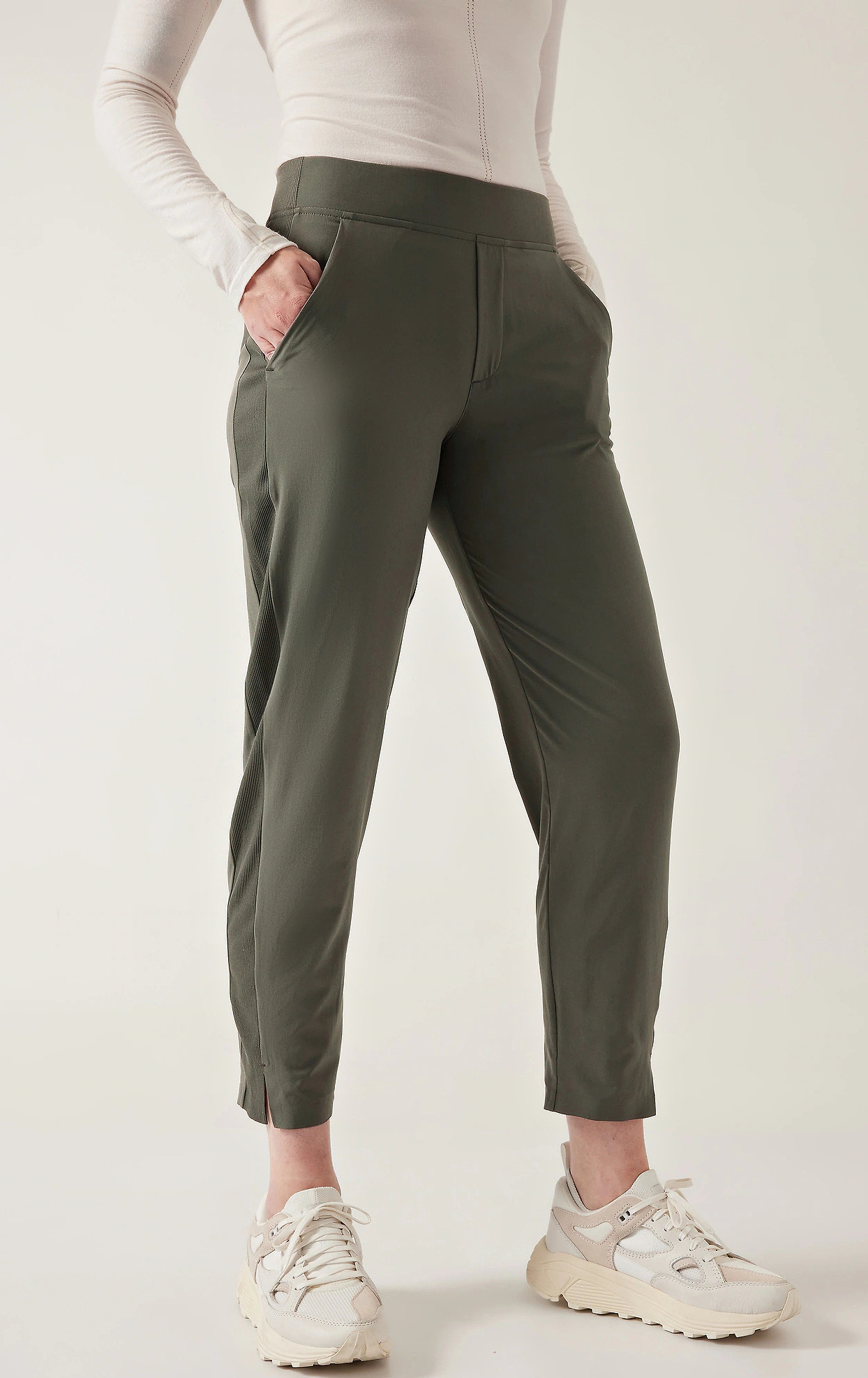 Athleta Brooklyn Pants
Sizes: Regular 0-26 | Tall 0-16 | Petite 0-14
Bottoms for Spring
Choose your travel pants based on the adventures you have planned. Trips to Ireland are often quite active, so if hiking, bike riding, horseback riding, or just long days of walking are on the agenda, you'll want a sportier pair of pants that'll keep you comfortable and allow you to move around freely. 
The Athleta Brooklyn ankle pants are an elevated take on a classic jogger, with a more tailored fit and sleek fabric. But these pants are perfect for the sporty traveler: they're lightweight and durable, with UPF 50+ sun protection!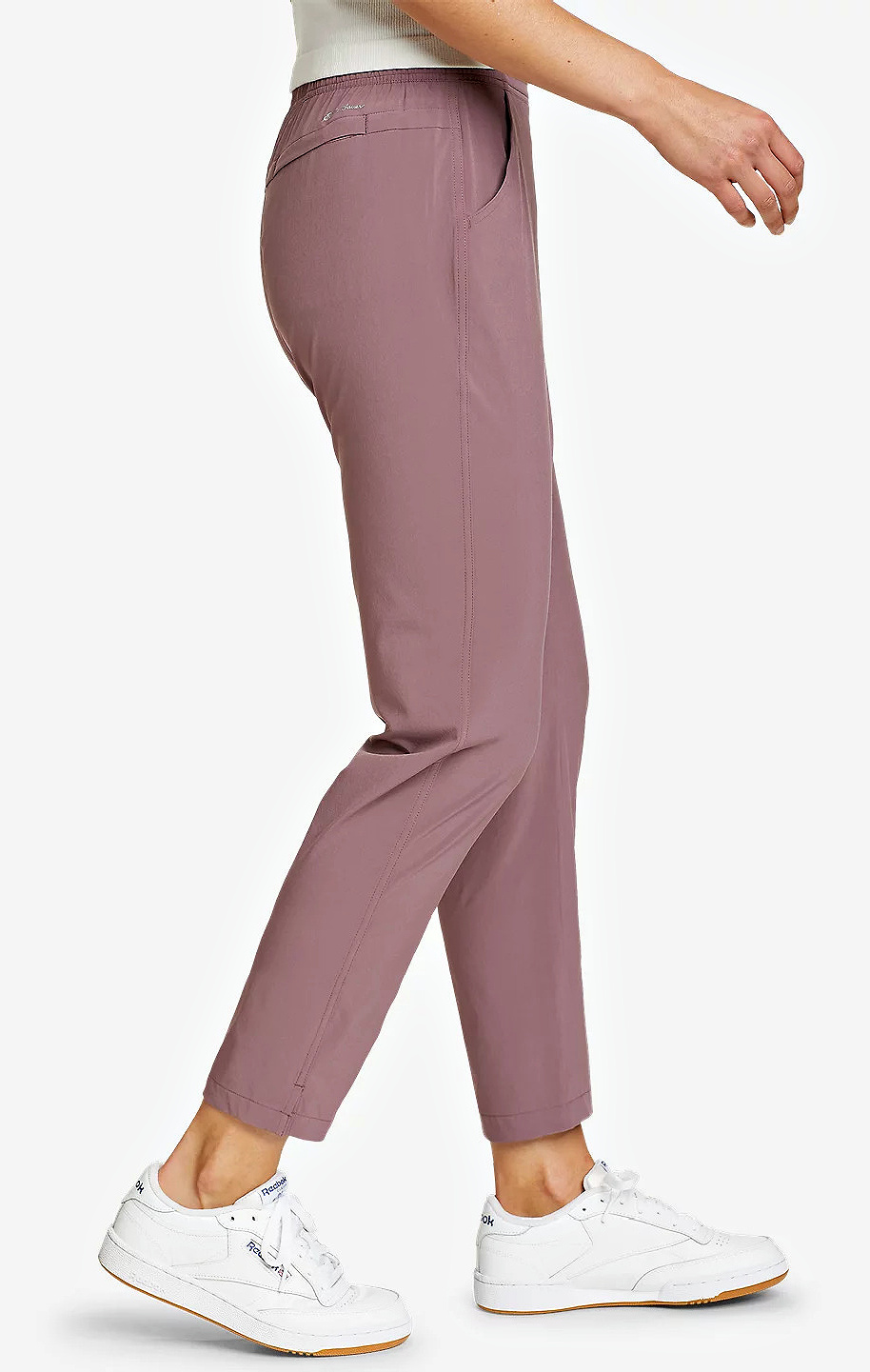 Shop Eddie Bauer Departure Ankle Pants: Eddie Bauer | Moosejaw
Sizes: Regular XS-XXL | Petite S-L | Tall M-XXL | Plus 2X-3X
The best travel pants are suitable for all kinds of activities and versatile enough to be worn for both casual and dressy occasions. Another pair that checks all these boxes are the Eddie Bauer Departure pants, which is a high-performance option that's polished yet ready for adventure. 
These trouser-like pants are made from technical fabric that are light, moisture-wicking, quick-drying, UPF 50+, and overall super comfy.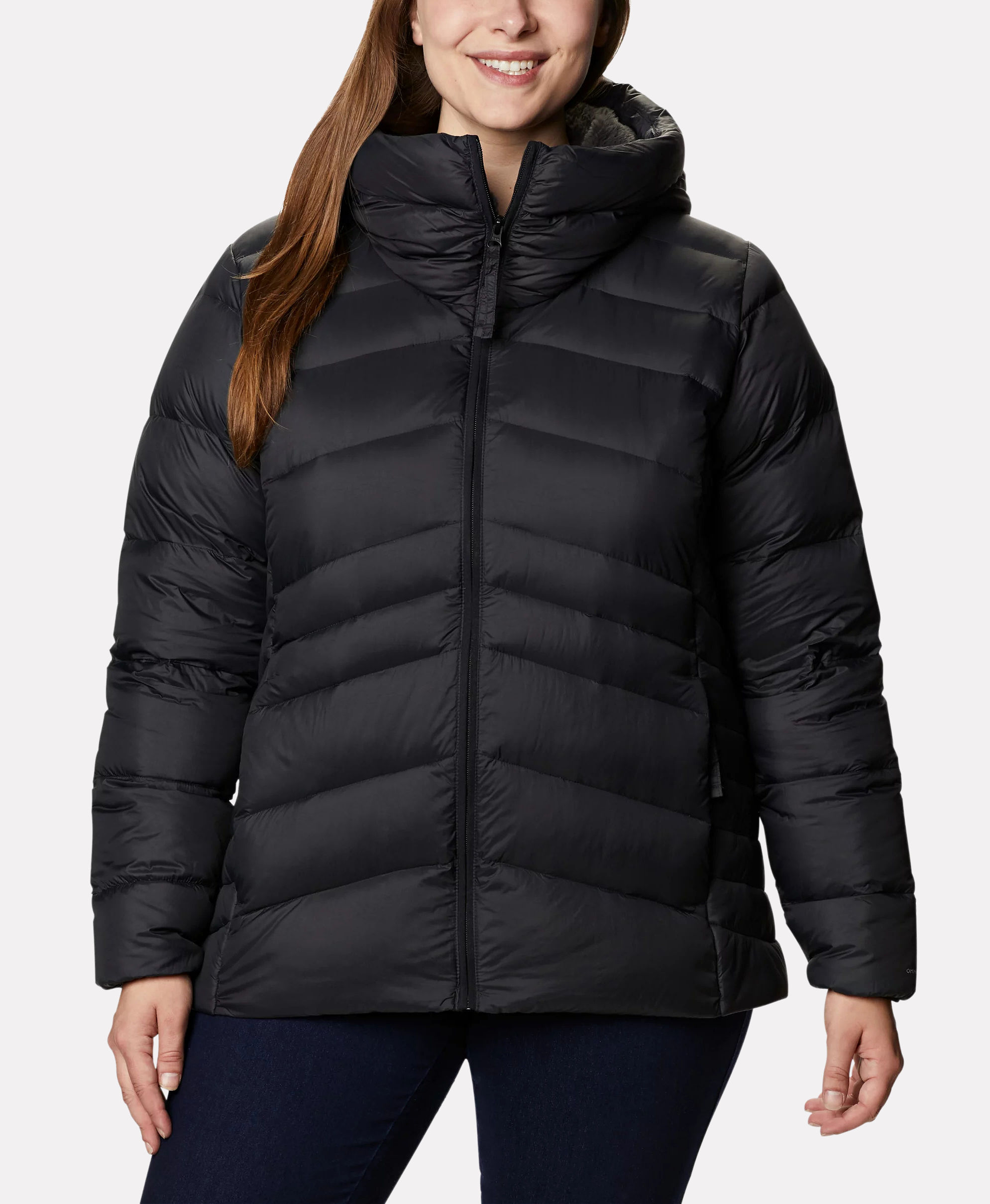 Shop Columbia Autumn Park Jacket:  Columbia | Moosejaw
Sizes: Regular XS-XXL | Plus 1X-3X
Jackets for Spring
While some days can be quite sunny and moderately warm, springtime in Ireland is generally quite chilly, so you'll be happy to have a packable down jacket when the weather turns. Plus, evenings are always much colder, so a warm jacket is a must after the sun sets. 
Readers suggest a puffer jacket, which is lighter and easy to carry, and they usually boast a cute and versatile look to go with any of your outfits. 
The Columbia Autumn Park down jacket has a classic design and lightweight warmth that'll offer you plenty of mobility as you explore. While insulated and heat-reflective, it's highly breathable and dissipates moisture.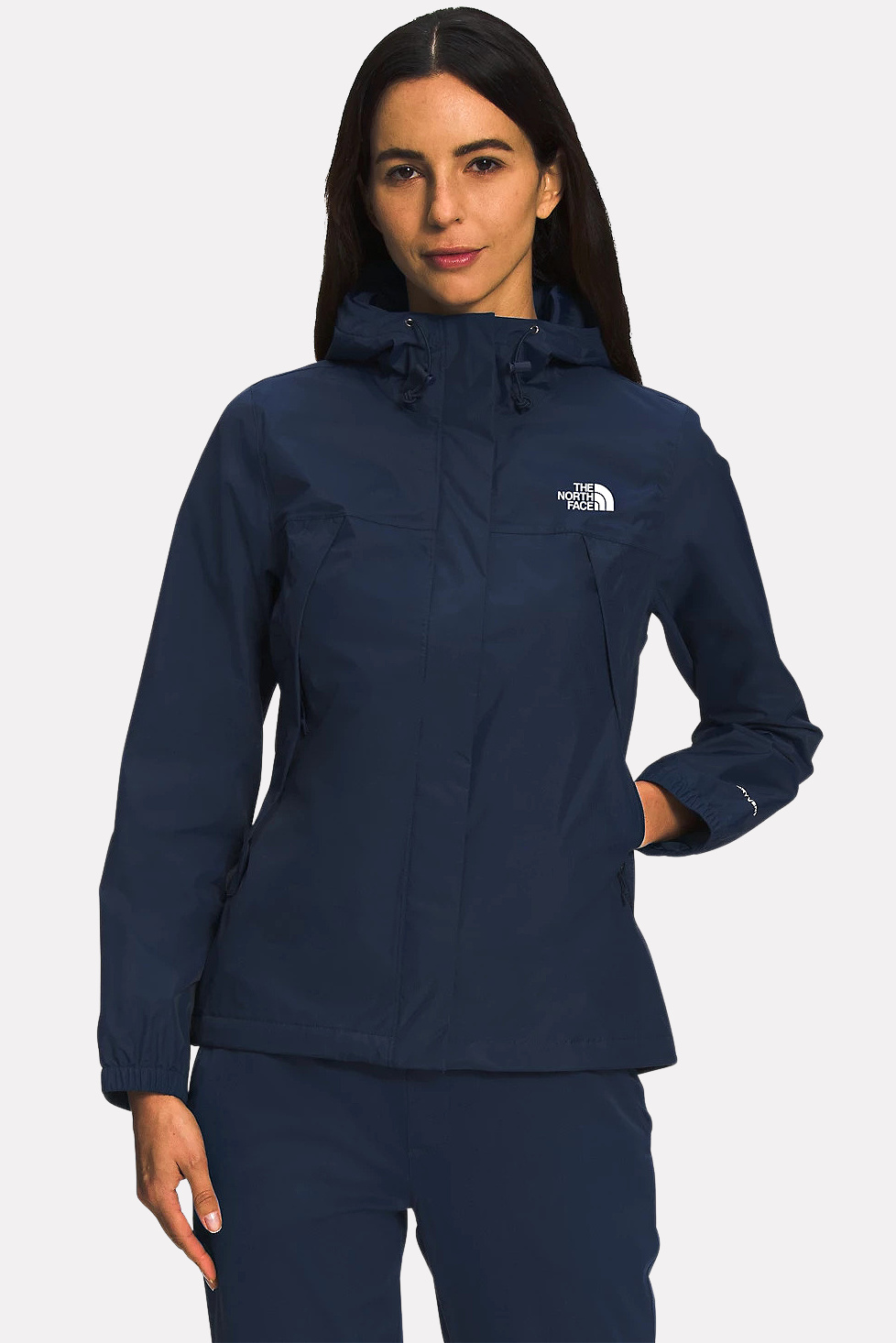 Shop TNF Antora:  The North Face | Backcountry | REI | Dick's Sporting Goods
Sizes: Regular XS-XXL | Plus 1X-3X
If you run warm or are expecting warmer weather, a simple waterproof windbreaker or light rain jacket will get the job done. Be sure that you can layer underneath, for extra cold or windy days, and that's sturdy enough to handle any outdoor excursions that you have planned. 
The North Face's Antora jacket is waterproof, windproof, and breathable, so you'll be able to comfortably explore in any weather. It's durable, has a relaxed yet flattering shape, and allows for plenty of movement and layering. There's a protective hood, so no need for an umbrella, and it's very easy to store when not worn.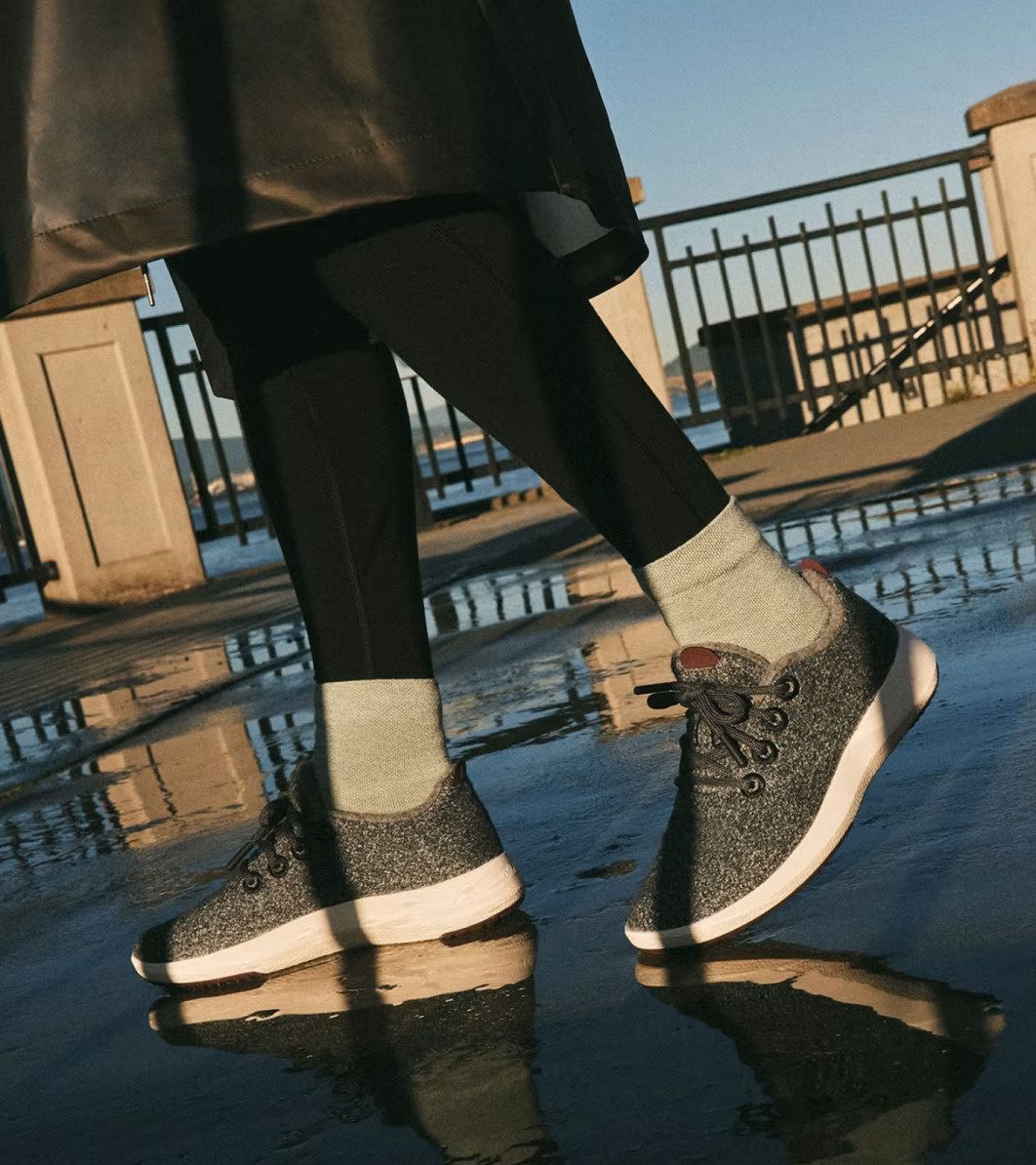 Shop Allbirds Wool Runners: Nordstrom | Allbirds | REI | Dick's Sporting Goods
What shoes should I wear in Dublin in spring?
When choosing what to wear in Ireland, plan your shoes based on the weather and your planned activities. Choose no more than two to three pairs of shoe in neutral colors that can mix and match with all your clothing.
Make sure your sightseeing shoes are broken in properly. Opt for a pair that is comfortable and you can wear it for hours without discomfort. 
It's best to choose waterproof shoes that are not made out of rubber; instead leather ankle boots are a good shoe option for travel to Europe in spring. As always, versatility is key. Bring along a pair that can handle everything: from nature walks to city treks to nights out.
When it comes to Ireland, waterproof sneakers are another stellar choice, regardless of the season! 
If you're visiting the many gorgeous trails in the Irish countryside, the Allbirds Wool Runner Mizzles are perfect. These sneakers are waterproof and made of a cozy merino wool blend that'll keep your feet warm, while allowing them to breathe, plus the insole is moisture-wicking and odor-repellent. They have excellent traction and cushioning, too, so you'll be strolling through the blooming wildflowers with happy and dry feet!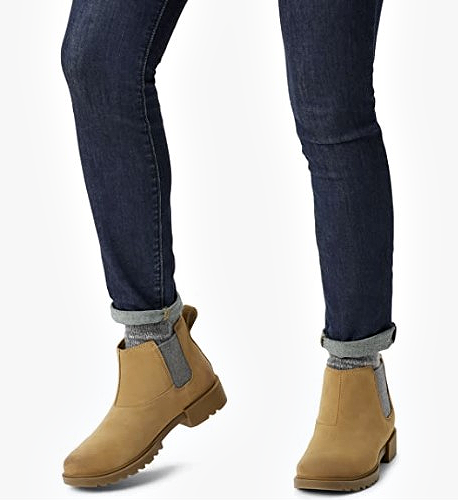 Shop Sorel Emelie II: Zappos | Sorel
Chelsea boots like the Sorel Emelie boots are a perfect style for Ireland and a great addition to your travel packing list. 
Readers always recommend the Emelie boots for rainy destinations, both urban and rural, as they're casual yet cute, and look great with jeans, trousers, and dresses, while remaining amazingly comfortable. Their grippy soles, cushioned and supportive footbeds, and waterproof leather will allow you to conquer grassy hills or cobblestone streets with ease (and style)!
While not recommended for all day sightseeing, ballet flats are also a good option should you want a dressier pair of shoes on your trip for warmer days or evenings. Alternatively, bring closed toe wedges for a dressy alternative.
Dublin Packing List for Spring
Clothes:
Two short sleeve tops

Two long sleeve tops

Two additional tops

One pair of blue jeans

One pair of black ponte pants

One additional bottom

One dress

One rain or winter jacket

One warm layer

Thermals (if very cold)

Three socks

Ten underwear

Three bras

One versatile sleep set
Shoes:
Waterproof ankle boots (sightseeing)

Slip on sneakers (sightseeing)

Ballet flat (dressing up)

Wedges: (optional)
Tee | Shirt | Top | Longsleeve | Dress | Jacket | Pants 1 | Pants 2 | Crossbody | Scarf | Boots | Sneakers
What to Wear in Ireland in Summer
What is the weather in Dublin in Summer (June, July, August)
The summer days grow longer and you can expect more daylight and beautiful late crimson sunsets with moderate to warm temperatures. Summer is a much drier season and everyone seems happier; however, you can still expect rain and wind, so be prepared.
Read this post for more tips on packing for Ireland in Summer!
Start by reading these general tips on packing for summer travel:
What clothes should I wear in Dublin in summer?
Check the weather forecast before you leave home!  Summer in Ireland means lush landscapes, moderate weather, and long, sunny days (with an occasional drizzle here and there, of course). With temps ranging from 50°-70° F, you'll be set with light tops, long pants, and some waterproof outerwear. 
For your Ireland packing list, bring your umbrella and hoodies. They are not as heavy duty as winter gear, but they will protect you from the chill. Pack a cardigan that you can wear with your summer dress, maxi dress, maxi skirt, and shorts.
Stockings or tights are always a great option to wear underneath dresses or shorts for warm layers. Always pack a pair of jeans; they're comfortable and durable and will keep you warm.
Readers rave about all the wonderful outdoor adventures Ireland has to offer in the summer, from exploring castles and historical sites, hiking, or even enjoying some water sports, so you'll likely want to pack clothing that you can be active in.
Find out the easy packing solution to transform summer clothes into an autumn outfit!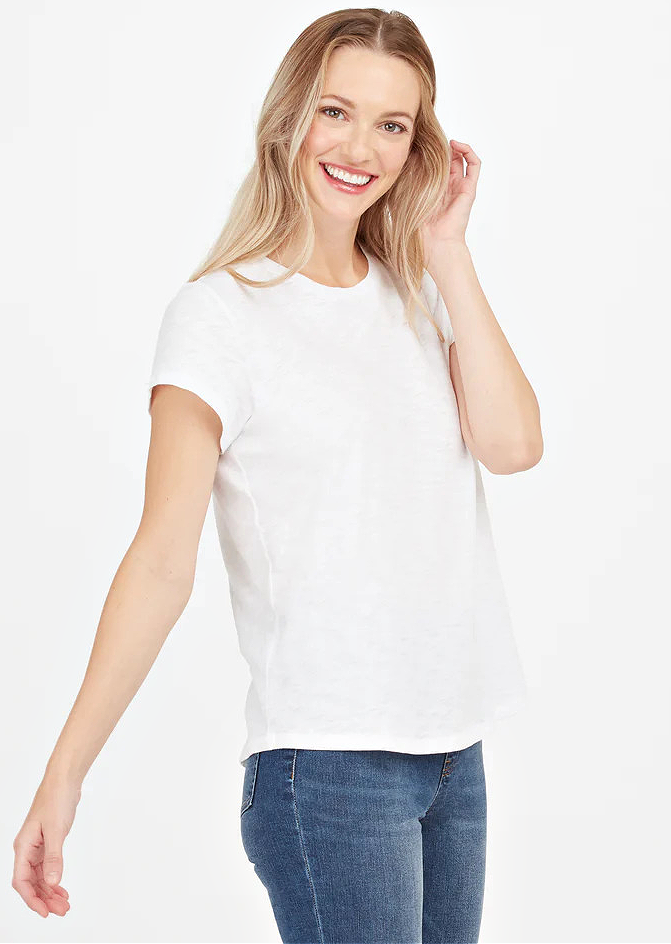 Spanx Pima Cotton Crew Neck Tee | Sizes XS-3X
Tops for Summer
Although the sun might be shining, summers will never get too hot in Ireland, so on the warmest of days, a simple t-shirt is the way go-to. 
Pick something that's simple, versatile, and breathable, like Spanx's Pima Cotton tee. It has a feminine yet relaxed fit to go with any pant option, and the fabric is soft and high quality, so you can't go wrong here. You could also opt for a black t-shirt too, which is a smart neutral to pack.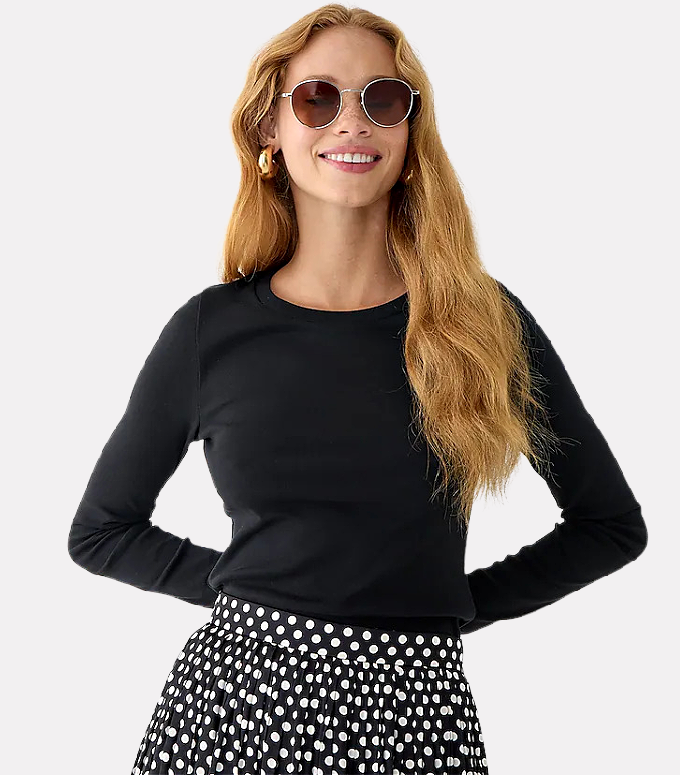 J.Crew Perfect-Fit Long-Sleeve T-Shirt | Sizes XXS-3X
Another staple for your summer packing list should be a long sleeve t-shirt. With wind chills and cooler evenings, something with sleeves will keep you regulated at the perfect temperature. 
J.Crew's Perfect-fit long sleeve crewneck is loved by readers for its classic and flattering fit. It's made from soft and cozy cotton fabric that'll keep you warm on chillier days and nights but is still light, so you'll be comfy under the warm sun.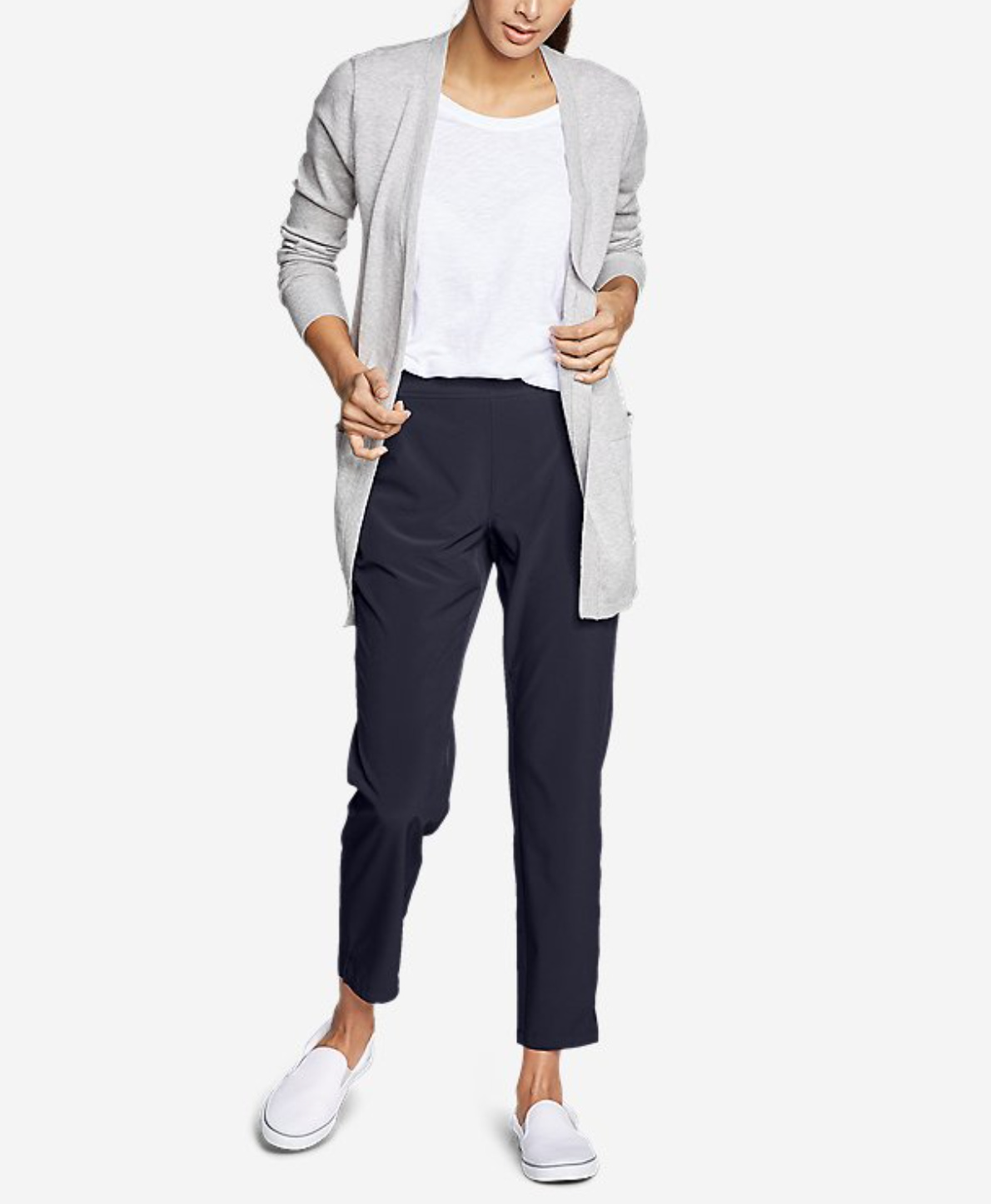 Shop Eddie Bauer: Sizes XS-XXL | Petite S-L | Tall M-XXL | Plus 2X-3X
Bottoms for Summer
The perfect travel pants will give you freedom of movement, hold their shape well over time, and look a bit elevated — even if they're a sportier pair. Stretchy, lightweight pairs are best, and if they can be dressed up for evenings, it's even better!  
The Eddie Bauer Departure pants was made for travel, offering a sleek look with tons of function. The fabric blend is so light, moisture-wicking, and has UPF 50+ protection. Readers say they're really flattering, too!
TFG readers voted for the best black travel pants! Check them out!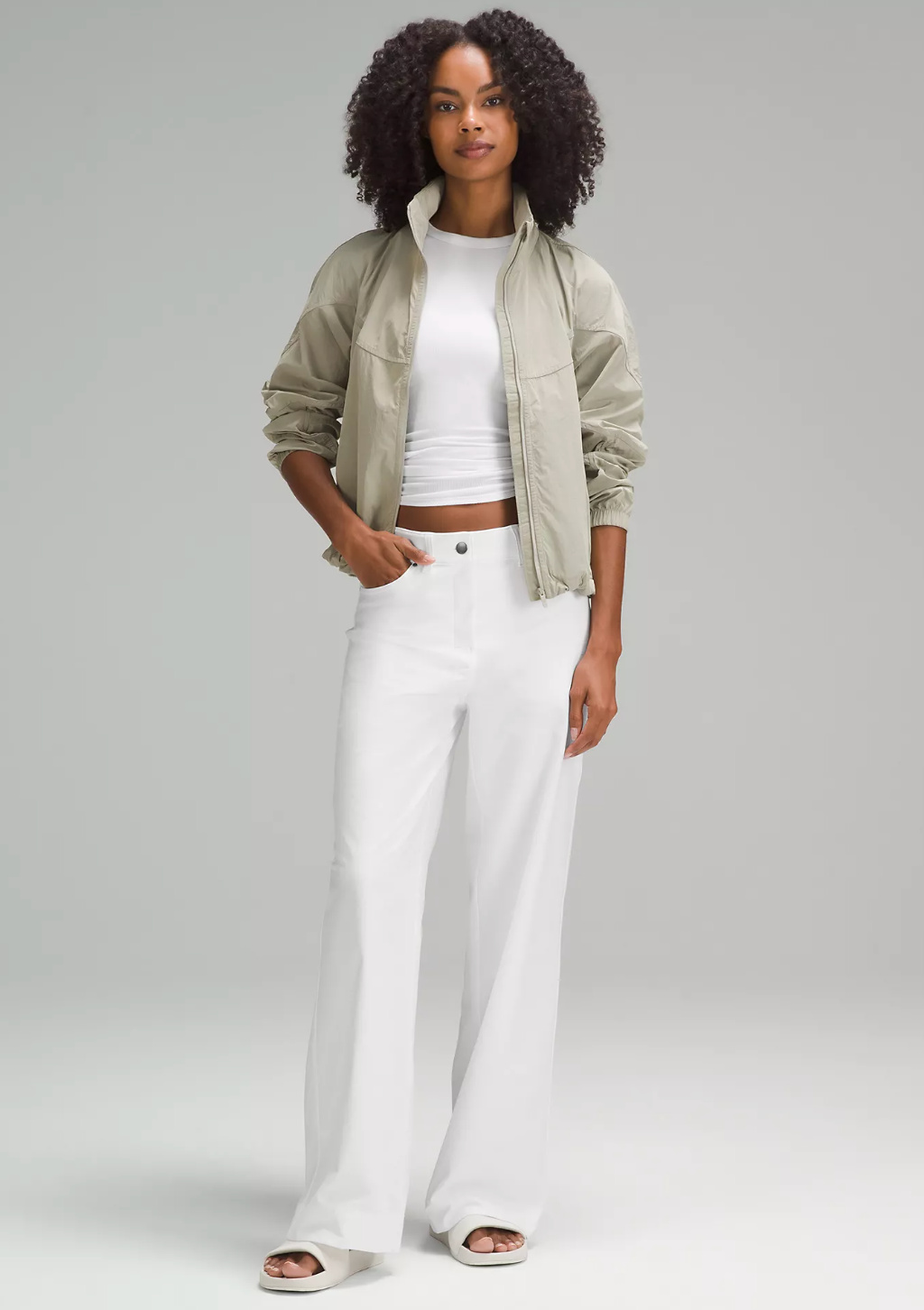 Lululemon City Sleek Wide-Leg Pant | Sizes 24-33
Quick-drying and moisture-wicking pants are a great idea for Ireland, too. They'll keep you dry and comfortable if it rains or if you'll be doing some rigorous walking or adventuring. 
Wide leg pants are comfy and quite popular with readers. The Lululemon City Sleek pants are made of a lightweight cotton blend fabric that dries quickly, wicks away sweat, offers plenty of stretch, and feels smooth and soft. They're high waisted with a relaxed leg, giving you an effortlessly stylish look, whether on an excursion or at the pub!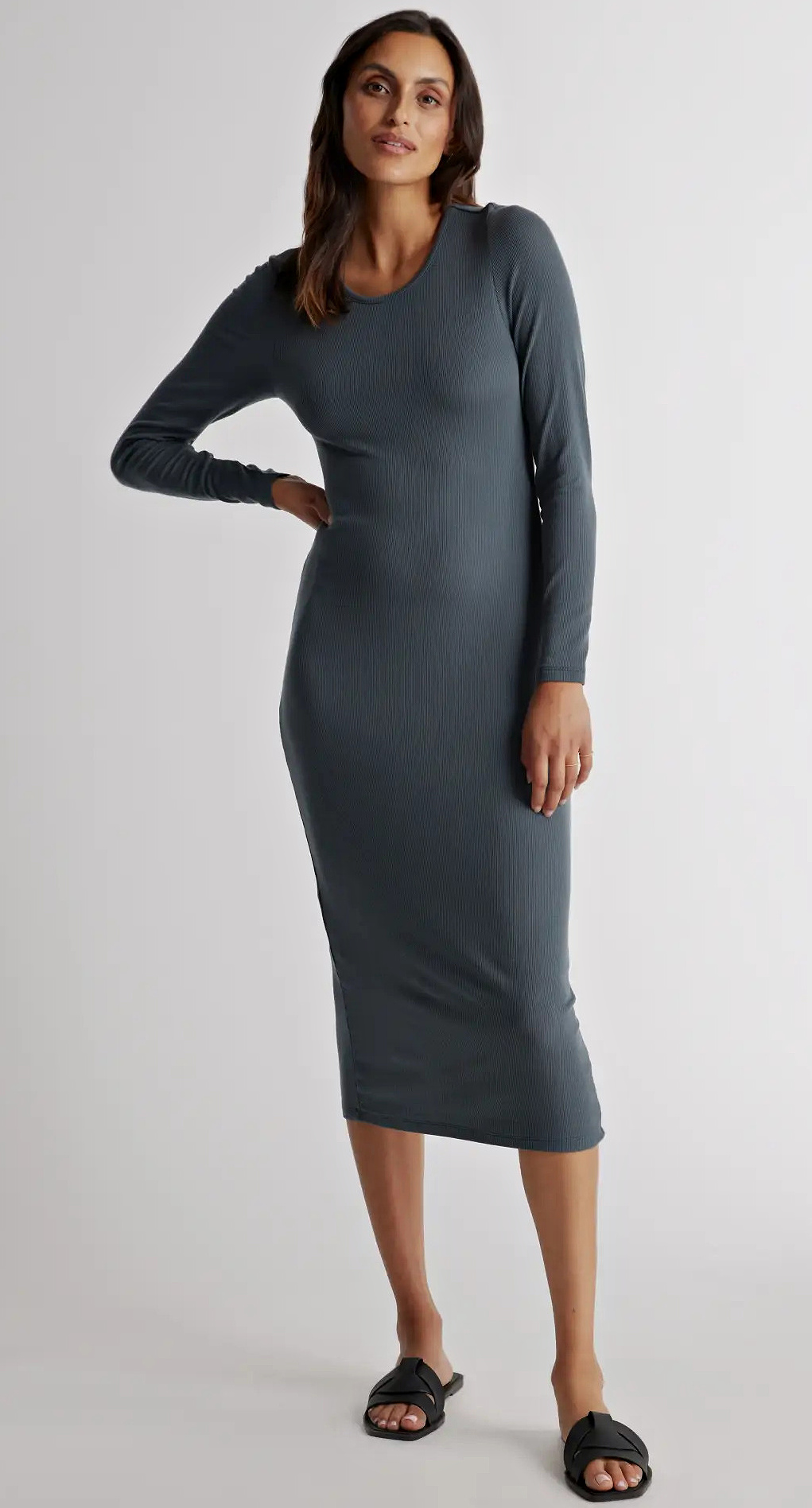 Quince Tencel Rib Knit Dress | Sizes XS-XL
Dresses for Summer
If you want to wear a dress in the summer, opt for something that has sleeves like this Quince rib knit dress, which is simply classic yet stretchy. A jacket and cute black sneakers can be added to jazz it up. 
The great thing about dresses is their ability to be layered, either with leggings, tights, or even over cropped pants.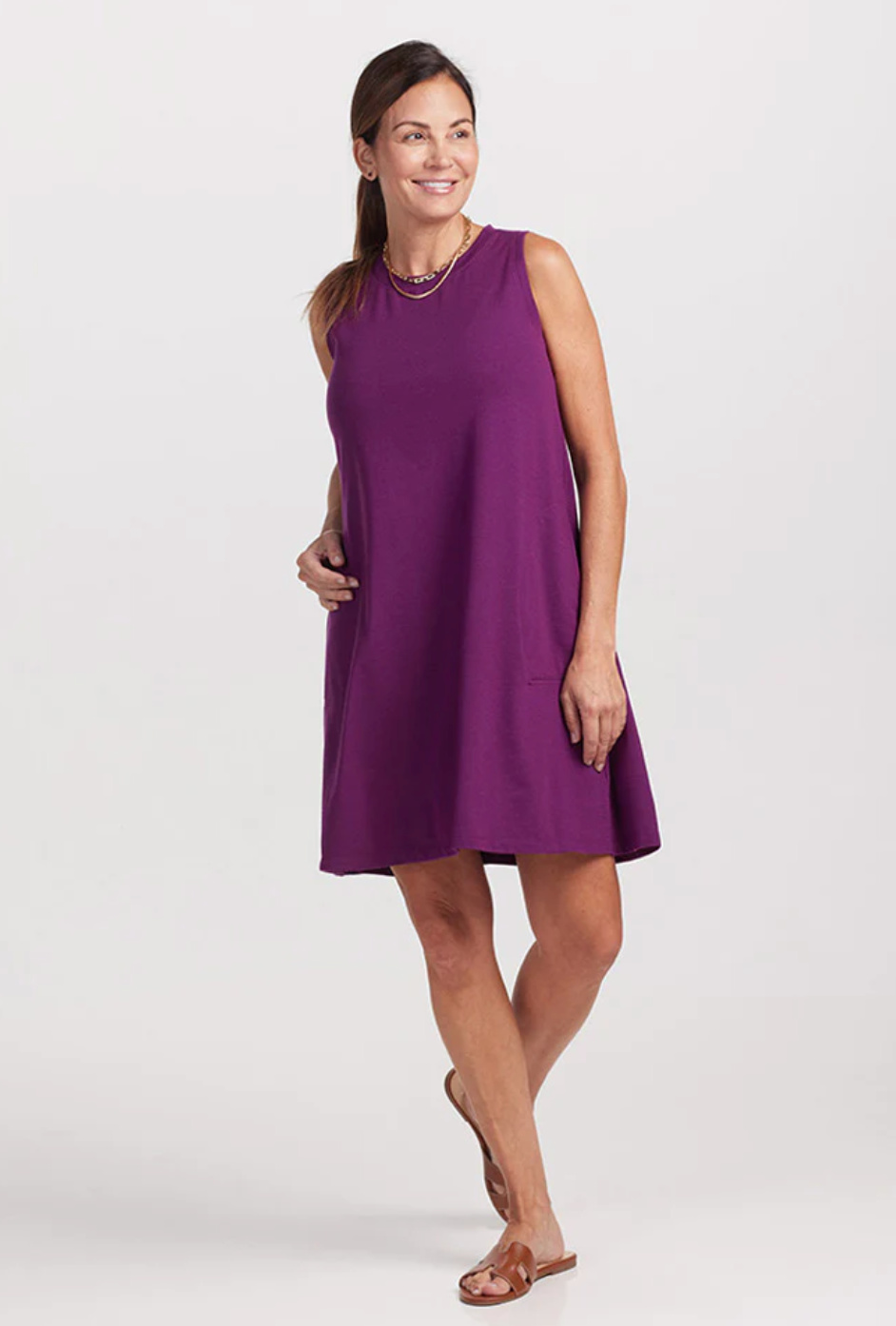 Woolx Clara Dress | Sizes XS-1X
But material matters too, as the wrong kind of material might leave you a bit chilly in the fickle Ireland climate. That's why a merino wool dress like the one pictured by Woolx is the best of both worlds: wearing a dress and keeping warm if the weather turns! 
Merino wool naturally retains heat but also draws away moisture and it doesn't retain nasty odors. So, it works in both warmer and colder temperatures.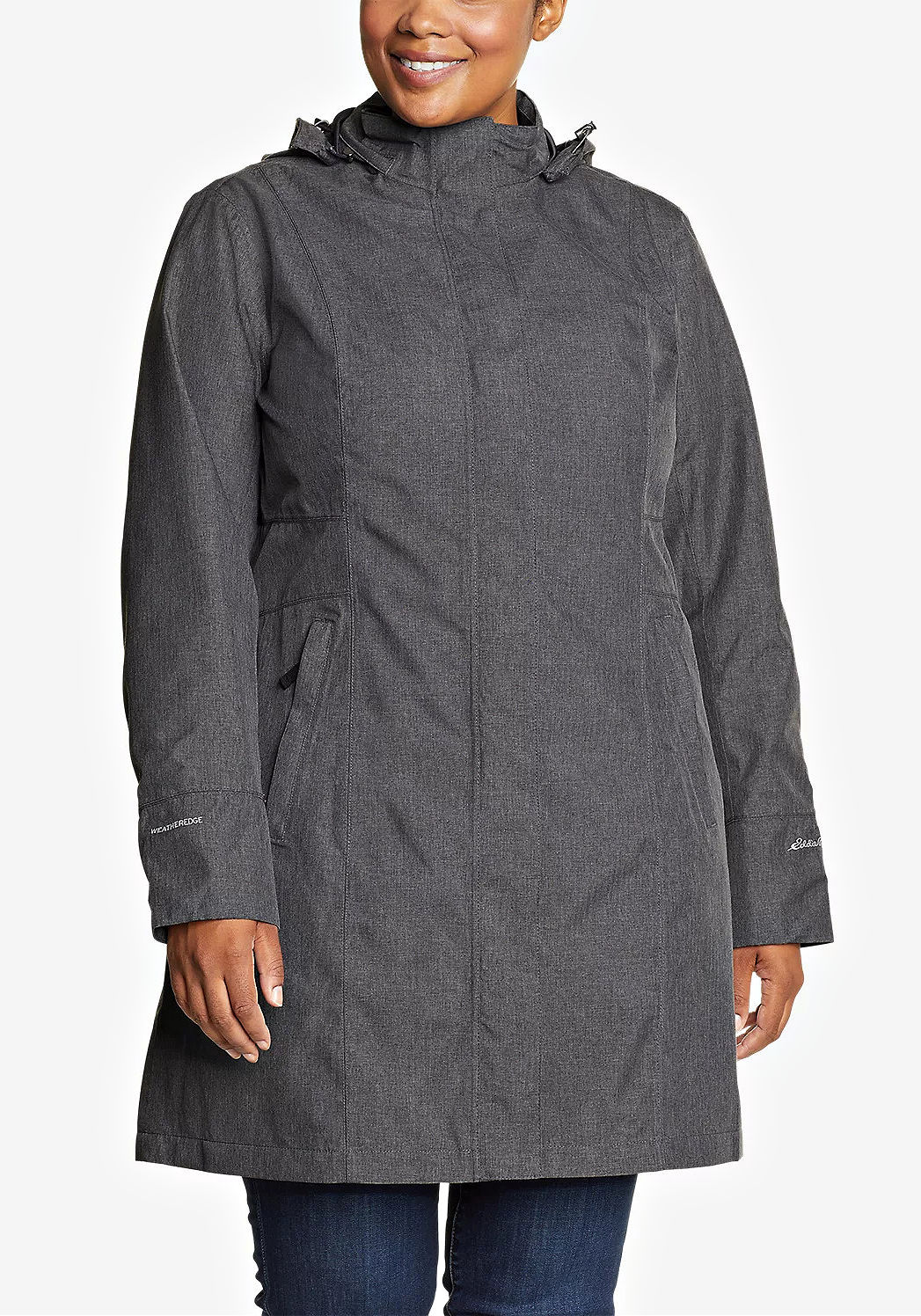 Shop Eddie Bauer Girl on the Go Coat:  Eddie Bauer | Kohl's
Sizes: Regular XS-XXL | Petite XS-XL | Tall S-XXL | Plus 1X-3X
Jackets for Summer
As you may have guessed, when it comes to your jacket, it should definitely be a waterproof jacket! Make sure your jacket isn't too heavy or thick, so you don't feel too hot or stuffy. Adjustable hoods, roomy pockets, cinch-able waists, and flattering silhouettes are more features to look out for. 
Eddie Bauer's Girl on the Go trench is a stylish pick that readers rave about. It's fully seam sealed yet highly breathable, and has a slimming and flattering fit. To top it off, it has an adjustable, removable hood and secure pockets!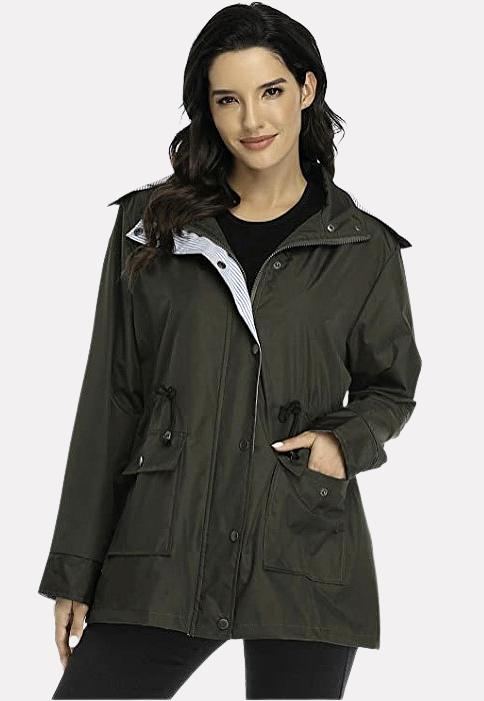 Arthas Light Rain Jacket | Sizes S-XXL
Trench coats are perfect for summer in Ireland. Another cute option is the Arthas trench, which is light and airy yet offers excellent protection from the wind and rain. 
It's comfy and offers ample mobility, so it's a great pick for sporty activities. But it also has a chic look, so it's just as suitable for a day out in the city!
A scarf will add warmth and a subtle hint of color to any outfit. You can also bring a blazer on your travels. Opt for black; you can team it with any look, adding a touch of sophistication when worn with pants.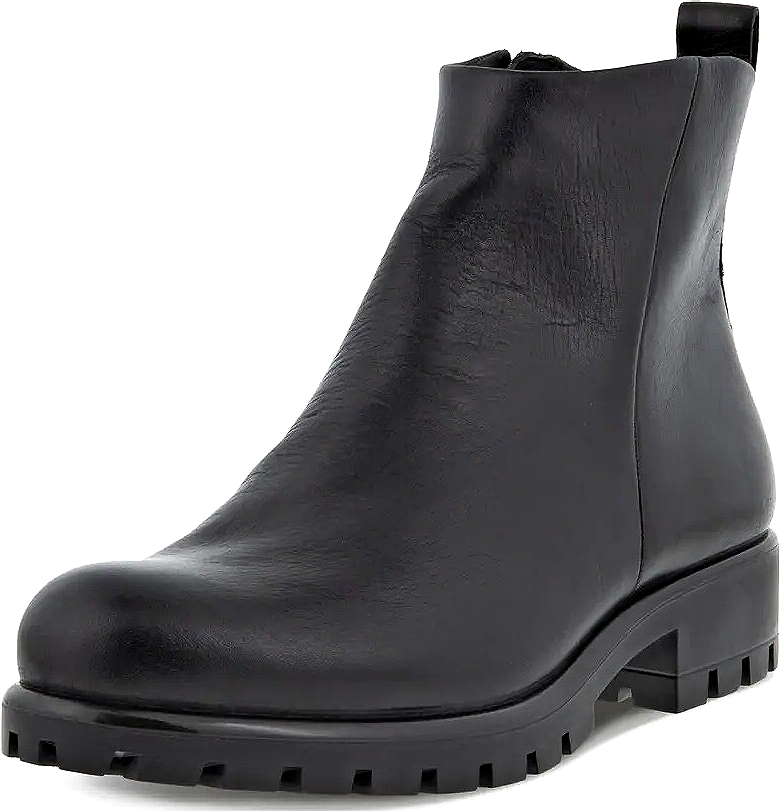 Shop Ecco Modtray Ankle Boots: Nordstrom | Zappos | Ecco
What shoes should I wear in Dublin in summer?
Depending on the city, the streets in Ireland can be hilly, uneven, and slippery when wet, not to mention all the cobblestones! While great to look at, cobblestone streets aren't always the easiest to walk on and can make your feet sore, even if you don't normally have discomfort. Needless to say, make sure your walking shoes are plenty comfortable, supportive, and grippy. 
Ankle booties are a versatile, stylish option when visiting several countries in Europe. The Ecco Modtray boots are a dream — they're sturdy but also beautiful! Plus, they're grounded on a chunky sole that gives them a stylish edge and excellent traction to conquer slick streets and rugged terrain.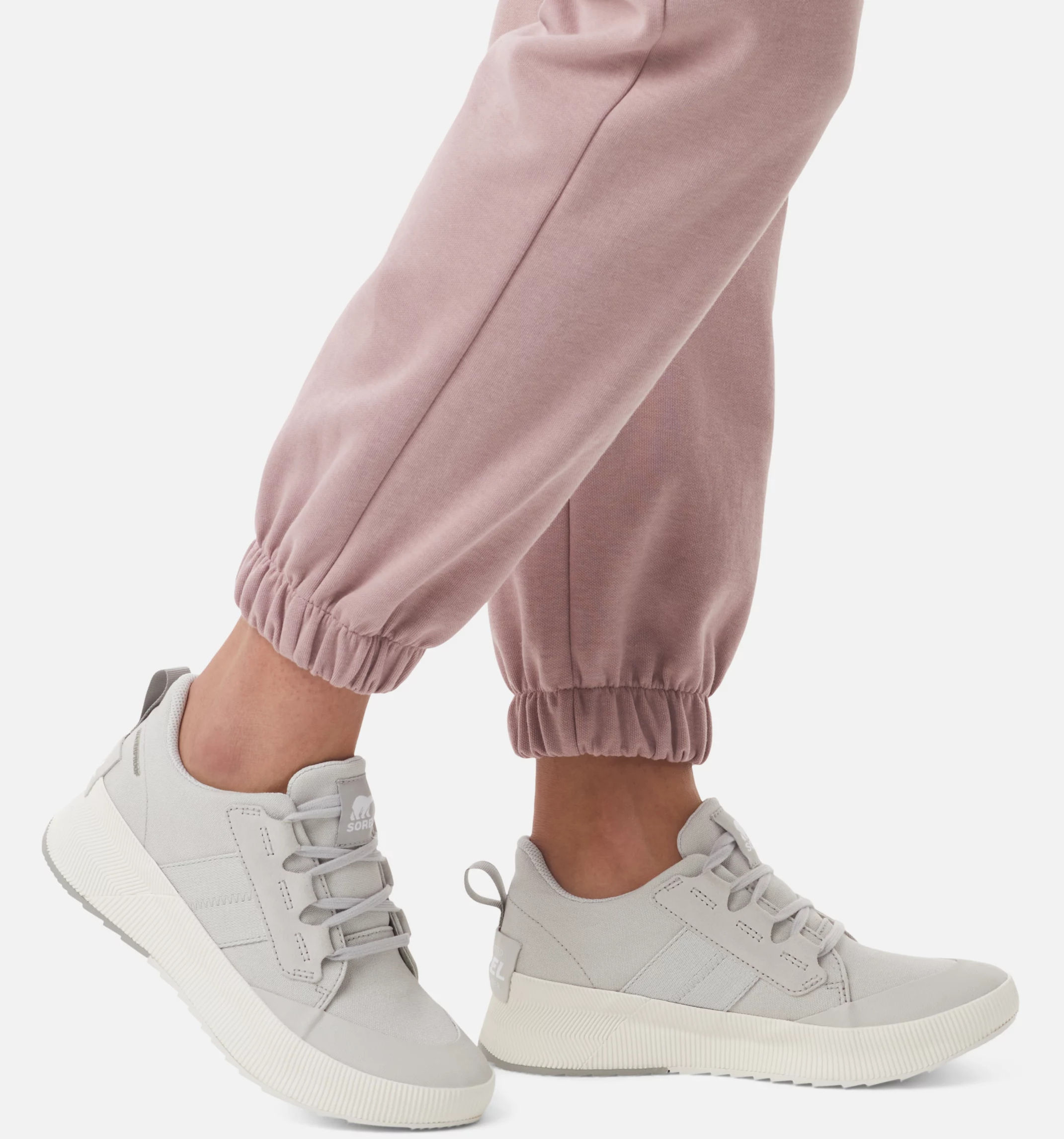 Shop Sorel Out N About III:  Nordstrom | Macy's | Moosejaw | Sorel
A third pair of shoes could be slip ons, such as Toms, Converse, or another supportive pair. But with all the walking and adventuring you'll be doing, you also can't go wrong with a comfy pair of waterproof sneakers. 
The Sorel Out N About sneakers are cute and sporty, with a durable design that can handle some serious wear and tear. They have a great grip on the soles and will keep your feet dry in a downpour, and they're super comfortable, too.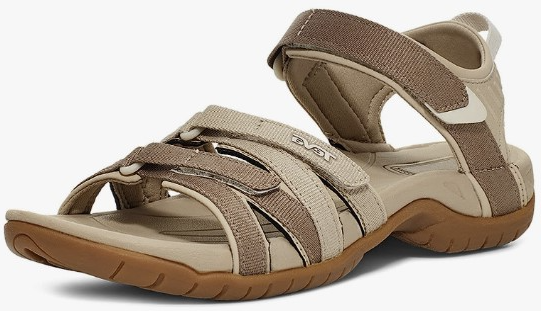 Shop Teva Tirra Sandals:  Zappos | REI | Teva
If you really want to pack open shoes, consider more hiking sandals, it's best to choose closed toe versions that has some grip and are water-resistant, like these popular Teva Tirra outdoor sandals. Readers love them for the very reasons we mentioned: they're comfy and can handle tougher elements, but are still cute looking!
Dublin Packing List for Summer
Clothes:
Three short sleeve and/or sleeveless tops

One ¾ sleeve top

One additional top

Two bottoms

One maxi dress

Two summer dresses

One light rain jacket

One light layer

Three socks

Ten underwear

Three bras

One versatile sleep set
Shoes:
Comfortable sandals (sightseeing)

Slip on sneakers (sightseeing)

Ballet flat (dressing up)

Wedges: (optional)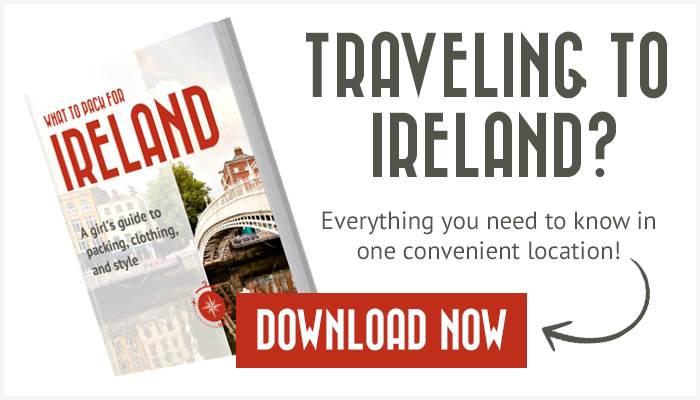 Longsleeve 1 | Longsleeve 2 | Tunic | Sweater 2 | Pants 1 | Jacket 1 | Jacket 2 | Pants 2 | Bag | Scarf | Sneakers | Boots
What to Wear in Ireland in Fall
What is the weather in Dublin in Fall (September, October, November)?
Autumn has very strong winds and frequent rain, with a visible drop in temperature, and shorter days, with average temps ranging from 45°-57° F. The change of season brings the fall foliage which is simply breathtaking, as well as countless activities to partake in; from hikes and walking tours to whale watching to the Guinness Storehouse in Dublin. 
When planning what to pack for Dublin this time of year, think about a woolly hat and stylish travel raincoat like these—but you can always pop into a traditional pub to warm up with an Irish coffee! 
Read these tips on what to wear on a rainy day!
Start by reading these general tips on packing for autumn travel:
What clothes should I wear in Dublin in fall?
For autumn, you want to ensure you keep warm and dry. Bring a warm jacket to protect you from the wind chill and a fleece jacket for added warmth.
Layering is once again needed for the colder weather, so add warm wool jerseys, long sleeve tops, and simple plain tees to your look. You can dress these with dark colored trousers which are more versatile.
Need a waterproof jacket? We love these travel raincoats for women!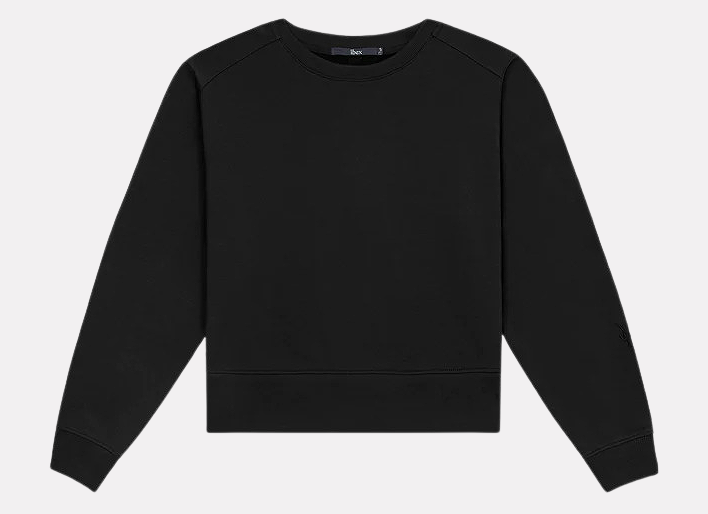 ibex Tranquil Long Sleeve Pullover | Sizes XS-XL
Tops for Fall
Your tops should be nice and warm, and slightly on the thicker side to account for the cool and crisp autumn air. Think sweatshirts and knit sweaters that are made from cozy yet breathable fabrics. 
Readers recommend the ibex Tranquil pullover. This piece is made of a merino wool and cotton blend, so it's temperature-regulating and super soft. It's a great option for hiking or active days, as it'll allow you to move freely and will keep you at a comfy temp throughout the day. But it's still chic enough for grabbing lunch in the city, too! 
If you tend to run cold or are going to be faced with chillier temps during your stay, pair this sweater with the ibex Woolies thermal top underneath for the added warmth!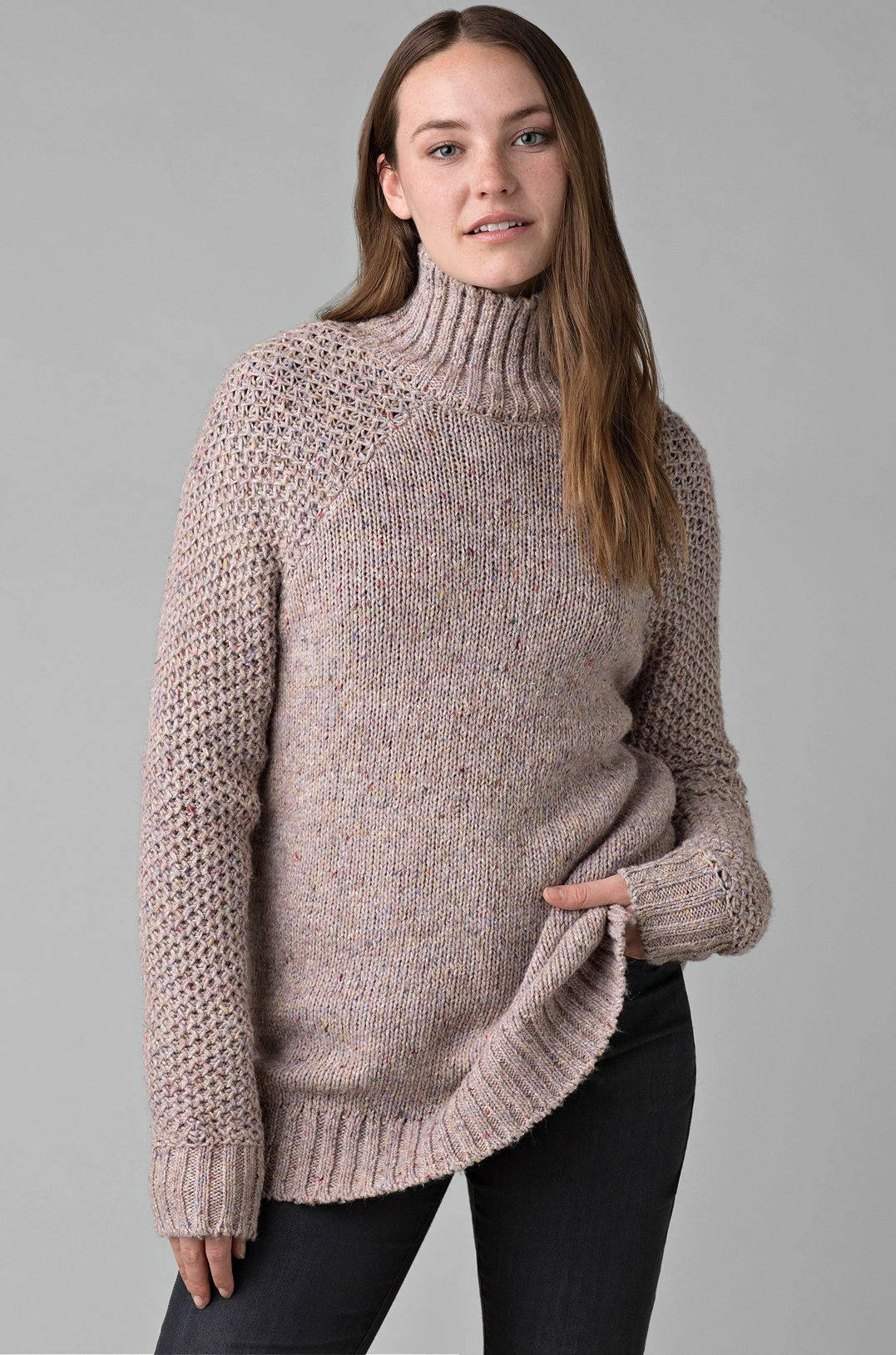 Shop prAna Ibid Sweater Tunic:  Zappos | Dick's Sporting Goods (Sizes XS-XL)
Whether photographing the beautiful Irish coasts or spending time in the capital, a cozy knit sweater is a fall must! A turtleneck is especially great for blocking out the cold wind. 
PrAna's Ibid tunic sweater has all the stylish and comfy features you could want, from a turtleneck and longer length to its soft, knitted fabric that is available in a lovely color. Wearers say the fit and drape are perfect and it keeps them warm on the chilliest of days.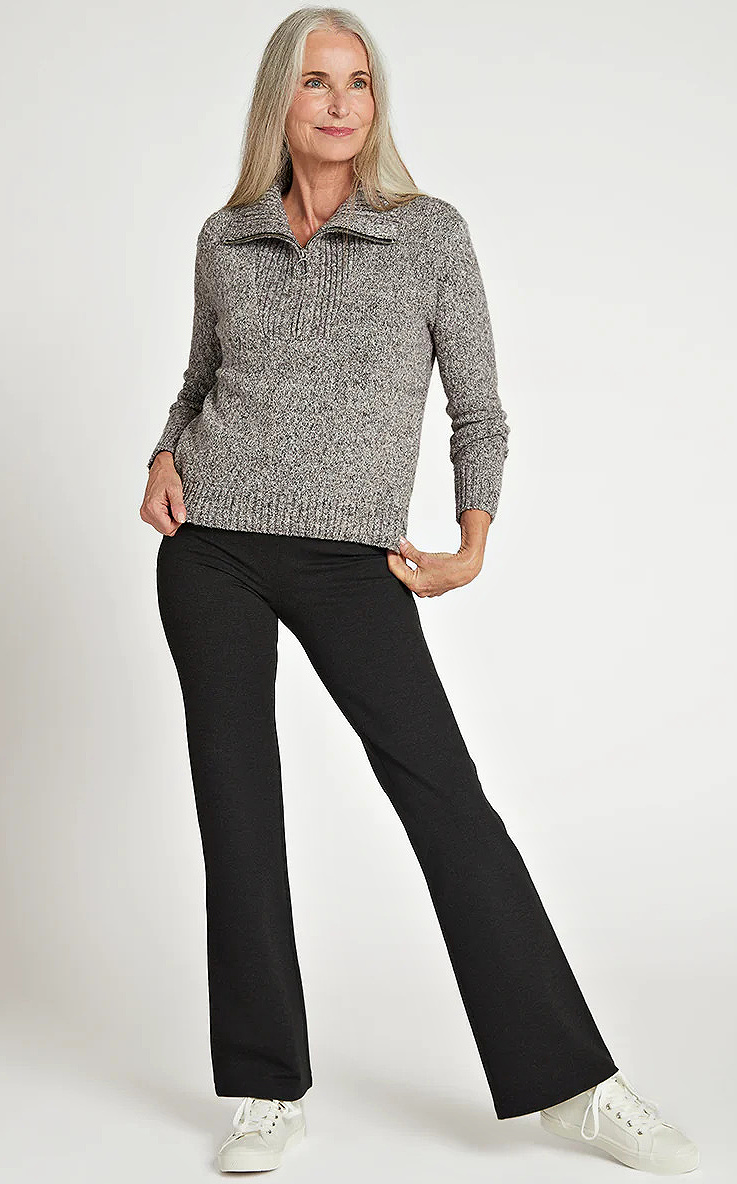 Betabrand Classic Dress Yoga Pant | Sizes XS-3X (Regular, Petite, Long)
Bottoms for Fall
Pack bottoms that are light yet warm, and can handle a bit of wind and rain, as well. While jeans are always a great travel staple, many readers advise against these for Ireland, especially in the wetter season, as they tend to take a long time to dry, so they'll make you feel colder throughout the day if they get damp from the rain. 
A pair like Betabrand's Dress Pant Yoga Pants are ideal as they're made of comfy ponte fabric that's warm yet breathable (and wrinkle-resistant, too)! They have a chic, dress-pant look with a stylish bootcut silhouette offering a flattering fit, and they're also incredibly comfortable!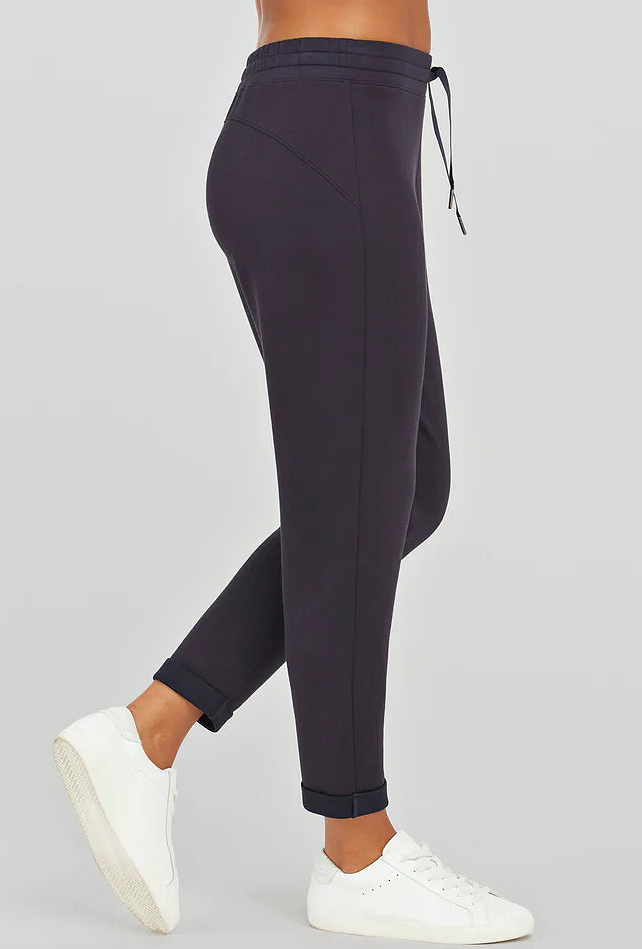 Spanx AirEssentials Tapered Pant | Sizes XS-3X
If you're spending the day exploring the great outdoors or want a sportier option, go for these Spanx AirEssentials joggers. They have a relaxed fit and are made from lightweight and airy fabric, making them perfect for active days. While they're easy and casual, you could totally dress them up a bit with ankle boots and a sweater.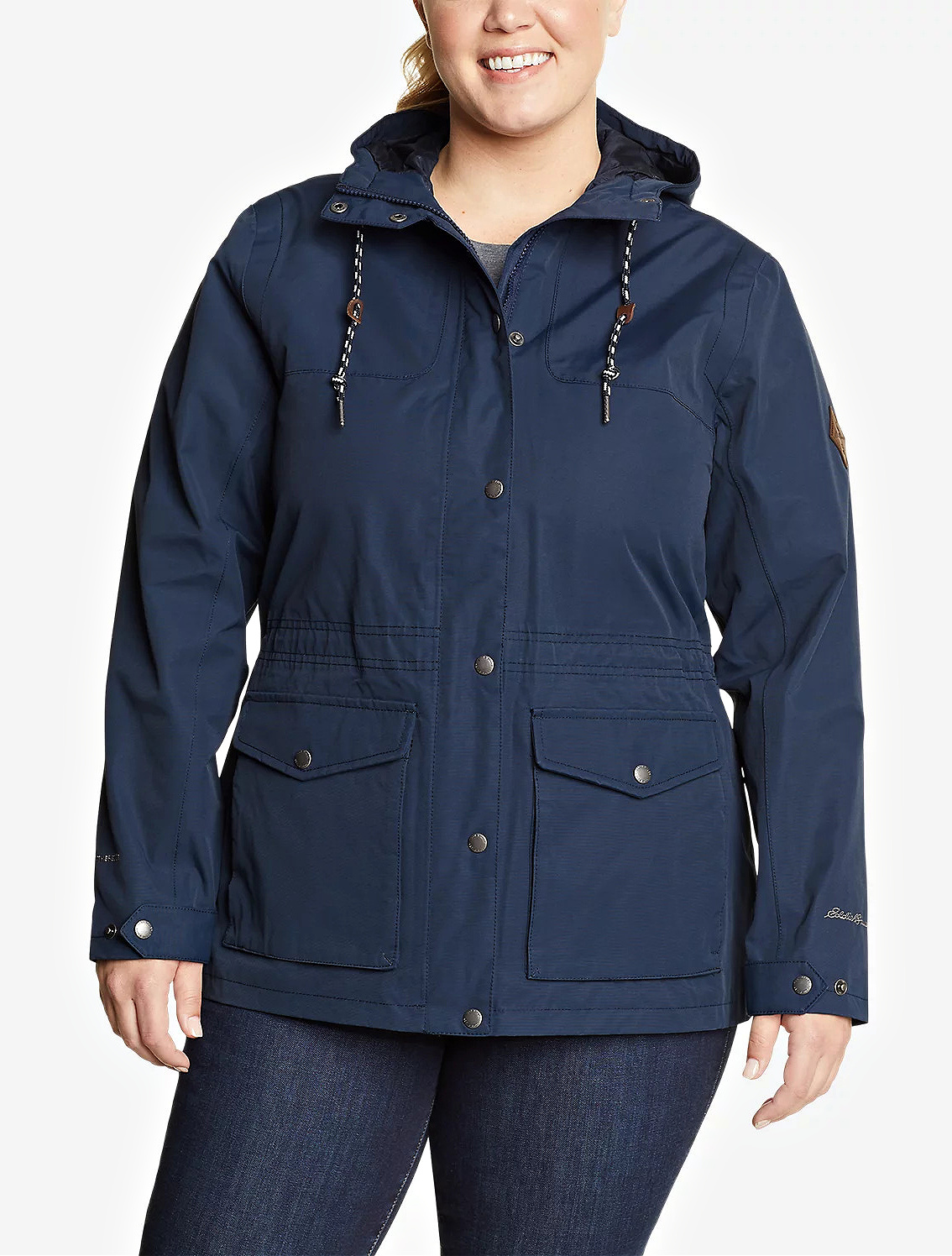 Shop Eddie Bauer Charly Jacket:  Eddie Bauer | Moosejaw
Sizes: Regular XS-XXL | Petite XS-XL | Tall S-XXL | Plus 1X-3X
Jackets for Fall
For outerwear, think warm and waterproof. And be sure that you can add layers under your jacket if need be!
Readers love the Eddie Bauer Charly waterproof jacket because it's breathable, so you won't feel stuffy or too hot. It has a chic style, with adjustable cuffs and a hood, and you can cinch in the waist for a more feminine fit. There are multiple pockets to organize your smaller essentials, too.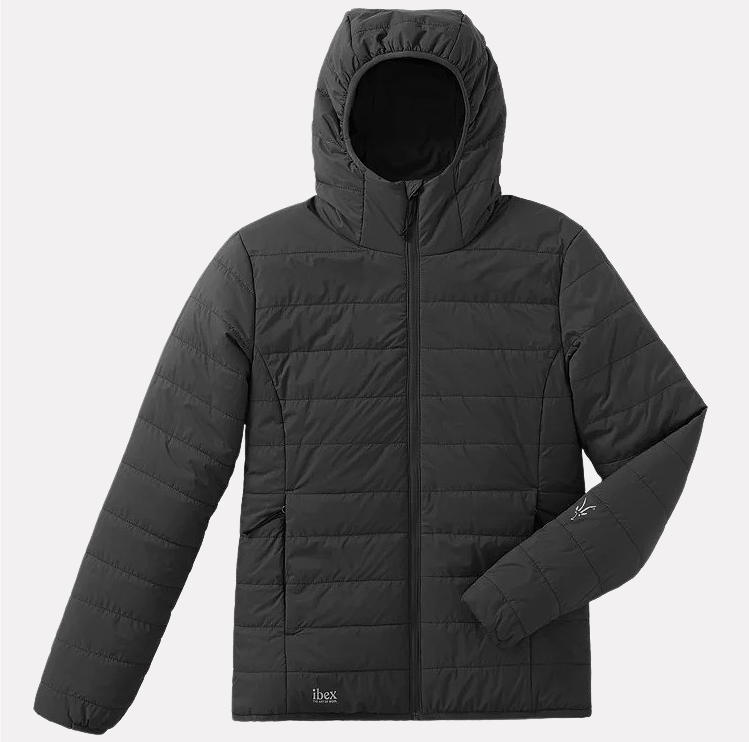 ibex Women's Wool Aire Down Jacket | Sizes from XS-XL
A puffer jacket is another great choice for keeping out the wind and rain as you explore. The ibex Wool Aire waterproof jacket has an athletic fit and an elasticized hem, cuffs, and hood for extra protection. It's super lightweight and packs down into its own small pocket, but its merino wool insulation will keep you toasty warm, even when outdoors for long periods of time.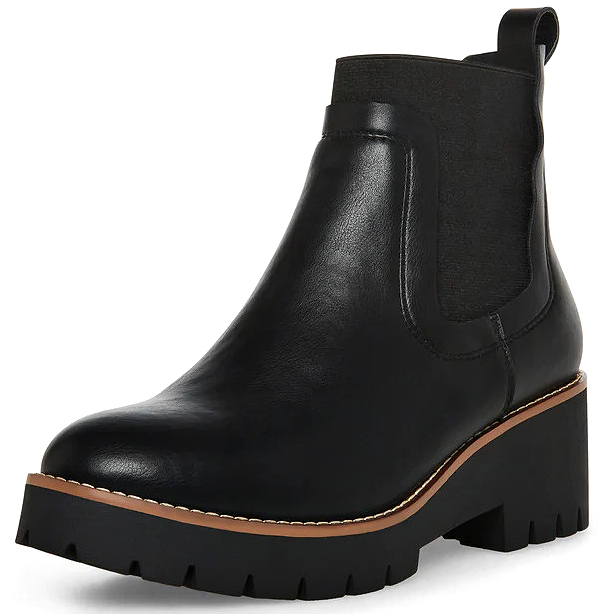 Shop Blondo Dyme Chelsea Boot:  Nordstrom | Zappos
What shoes should I wear in Dublin in fall?
As fall is typically quite wet — with late fall being among the rainiest times of the year — your shoes should be waterproof and have top-notch traction to keep you stable and comfy.  
Ankle booties, or warmer, calf length boots are also a great look for the autumn; opt for boots in leather or a faux leather material to ensure that your feet are kept dry and protected from the elements.
Lug soles offer both function and a bit of an edgy look, perfect for keeping things practical yet stylish. The Blondo Dyme waterproof boots have a Chelsea boot style and they'll grip slippery surfaces with ease. These stunners have a cushy foam insole with support and extra gel cushioning at the heel!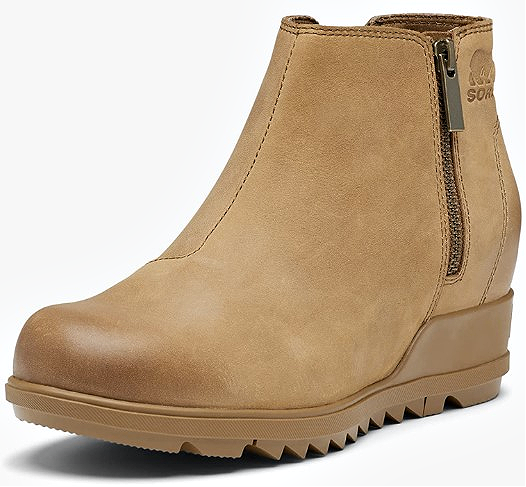 Shop Sorel Evie Boot: Amazon
When it's wet in Ireland, you really want to be conscious of the weather and what ground you're walking on. The Sorel Evie waterproof boots are great for tackling both the rugged Irish terrain and the slippery cobblestones in town. As you take in Ireland's natural beauty, these sturdy boots will keep every bit of water out, while giving your feet ample arch support, a healthy alignment, and cushioning! 
Dublin Packing List for Fall
Clothes:
Two short sleeve tops

Two long sleeve tops

Two additional tops

One pair of blue jeans

One pair of black ponte pants

Two dresses

One rain or winter jacket

One warm layer

Thermals (if very cold)

Three socks

Ten underwear

Three bras

One versatile sleep set
Shoes:
Waterproof leather boots (sightseeing)

Canvas sneakers (sightseeing)

Ballet flat (dressing up)

Closed toe wedges: (optional)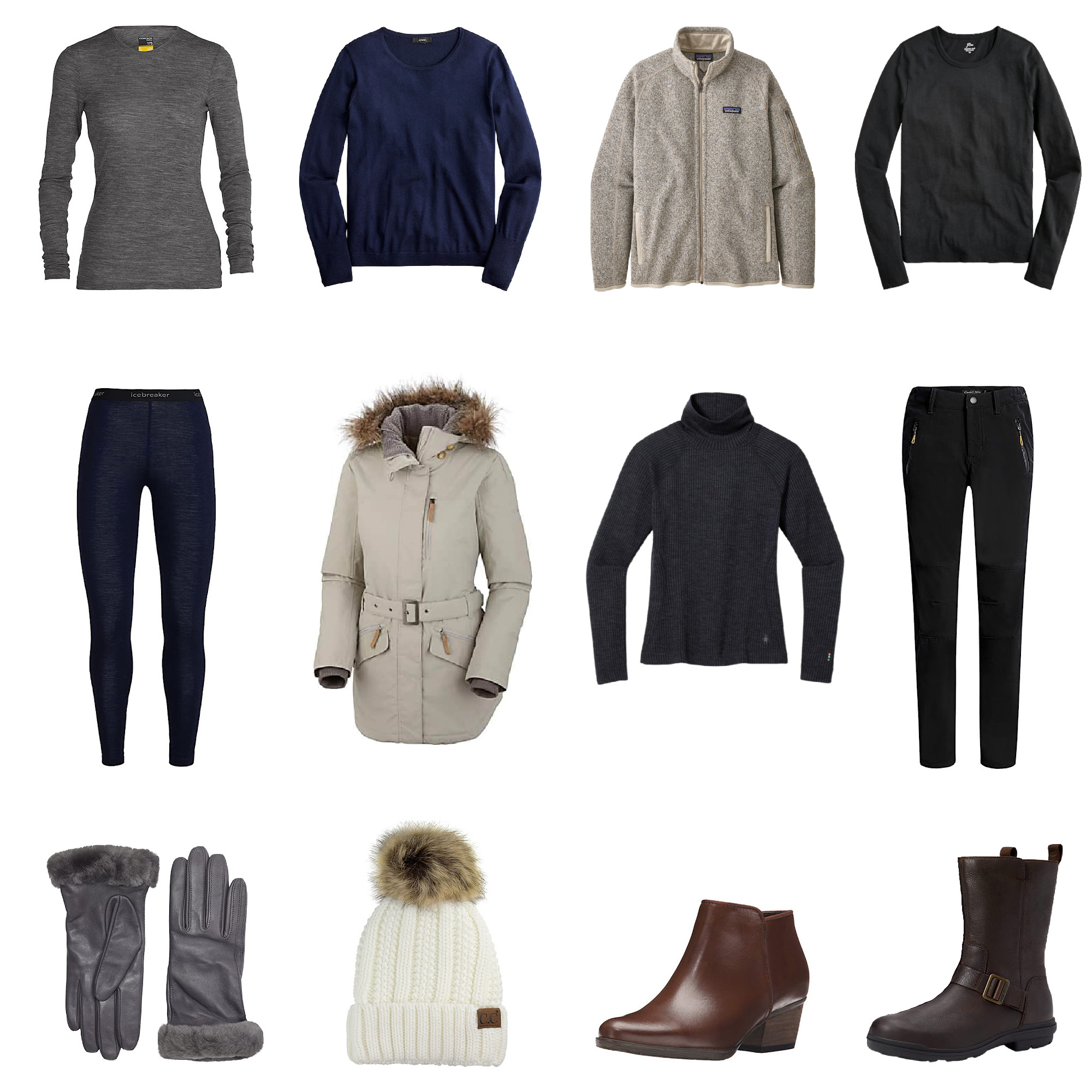 Thermal Top | Sweater | Jacket 1 | Longsleeve 1 | Thermal Pants | Jacket 2 | Longsleeve 2 | Pants | Gloves | Beanie | Boots 1 | Boots 2
What to Wear in Ireland in Winter
What is the weather in Dublin in winter? (December, January, February)?
Winter in Ireland means cold, wet, and cloudy — but oh, so beautiful and festive! With temperatures ranging from 39°-46° F, and you can expect shorter days accompanied by strong winds and possible snowfall. 
Start by reading these general tips on packing for winter travel:
Use these tips to learn how to stay warm in cold weather without looking like a snowman!
What clothes should I wear in Dublin in winter?
Winter pants in dark shades will act as your neutral pieces, which you can then wear with long sleeve tops, hoodies, and a warm winter coat. Layering is key for what to wear in Ireland! Lastly, bring a waterproof jacket and a heavy duty umbrella.
You'll simply need to bulk up your outerwear, add some thermal under layers are highly suggested underneath all clothing, like a polyeste/merino wool top and bottoms. They don't get smelly easily or need to be washed often. In fact, if you get cold easily or aren't used to cold weather, you can pack merino wool or silk under layers year-round, unless the weather forecast states otherwise.
Don't forget to add to your Ireland packing list winter accessories, like a warm hat, such as a beanie or ear muffs, and a thick scarf and gloves, so that you can comfortably enjoy all that winter in Ireland has to offer!
Find out why thermals are a must for traveling light (and staying warm) in winter!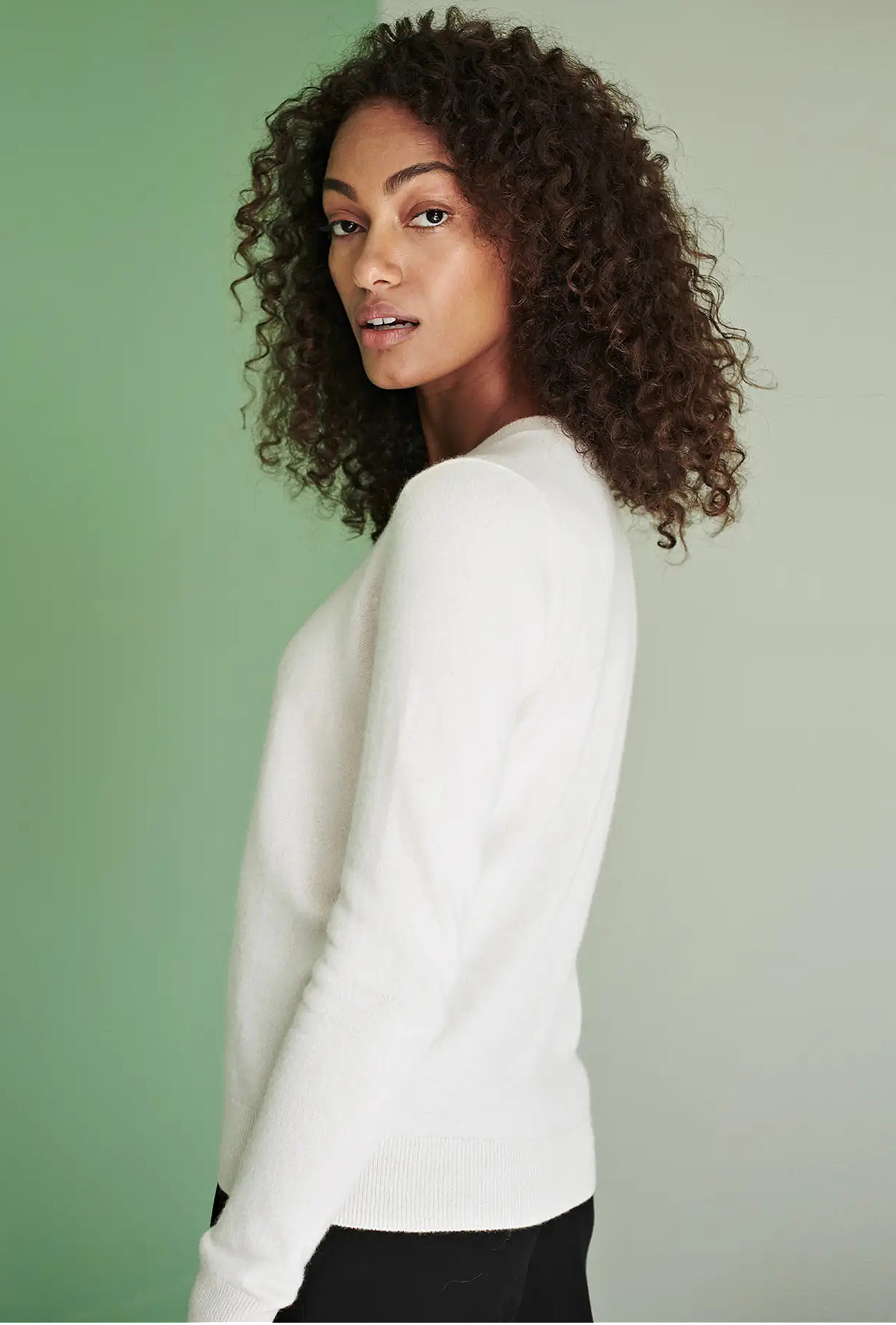 Quince Cashmere Crewneck Sweater | Sizes XS-XL
Tops for Winter
You'll no doubt be reaching for a warm, cozy sweater every day on your winter trip, so opt for a toasty option like Quince's cashmere sweater. Readers love this sweater because it is made from 100% Mongolian cashmere that feels super soft and luxurious. The fit is classic and chic, and you can easily layer a thermal underneath when needed!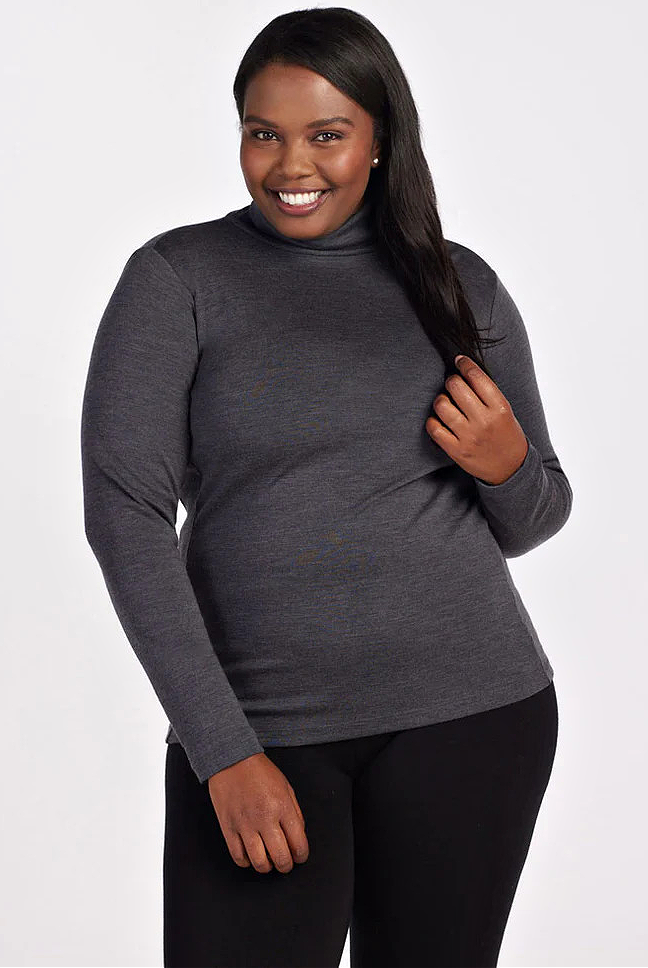 Woolx Peyton Turtleneck | Sizes XS-3X
Turtlenecks are great for layering under thermals and will add that extra bit of warmth around your neck which will come in handy on a windy day. Opt for something that's versatile and simple so you can style up in different ways or layer under thicker jackets or sweaters if need be. 
Made of soft and warm merino wool, the Woolx Peyton turtleneck is a traveler's dream. It's ultra-lightweight yet temperate-regulating and is moisture-wicking, so it works to keep you feeling fresh and comfy on an active day. Plus, it has a slim, flattering fit that'll work for any occasion, day or night.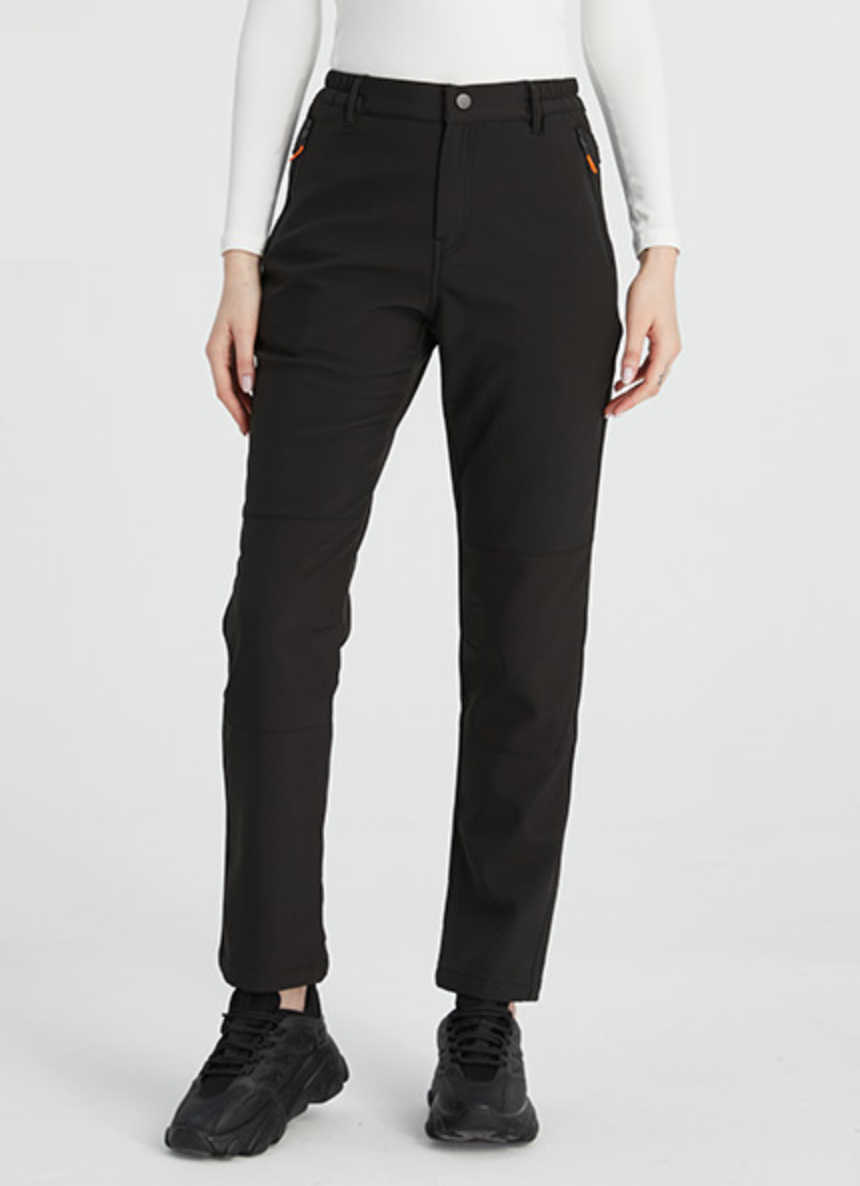 Camii Mia Windproof Ski Hiking Pants | Sizes 26-38
Bottoms for Winter
You'll likely see a fair amount of rain on your winter trip, so you'll definitely be glad to have a pair of warm winter pants. 
The Camii Mia pants are made for adventuring, with a stretchy and durable design to tackle whatever outdoor adventure the day brings. Their soft fleece lining adds to their warmth, but they're also lightweight and moisture-wicking to keep you feeling fresh and comfy.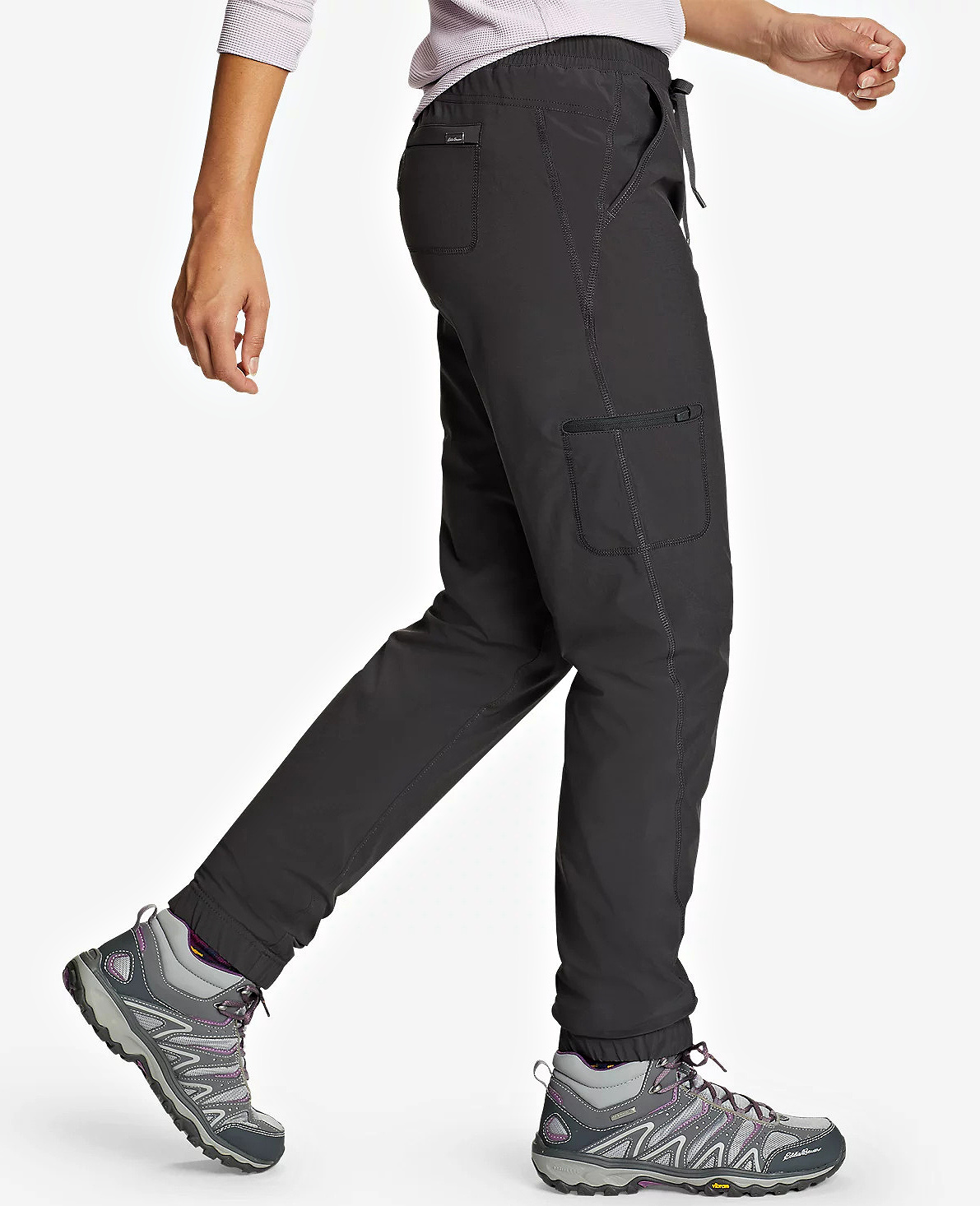 Shop Eddie Bauer Polar Fleece Pants:  Eddie Bauer
Sizes: Tall 8-18 | Plus 22-24W
Fleece-lined leggings or pants will be a dream in the biting cold. Another pair with this cozy feature, as well as excellent waterproofing, is the Eddie Bauer Polar pants. This pair has a relaxed fit, functional pockets, and a sporty yet flattering design.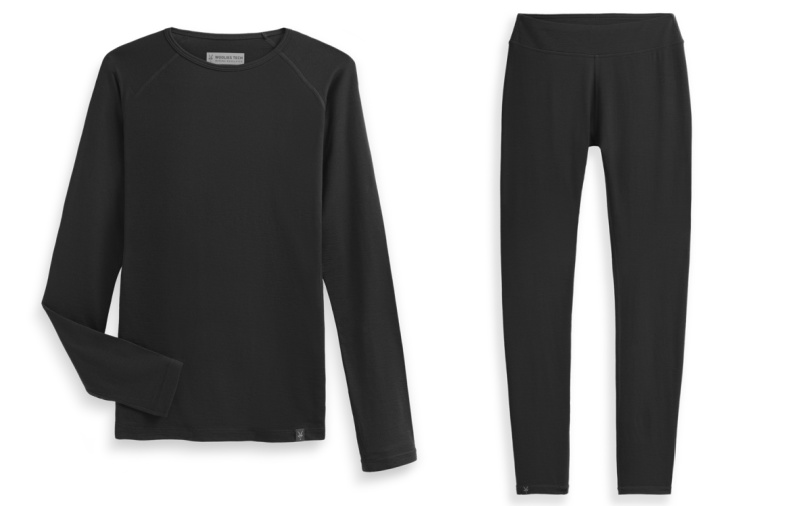 Woolies Tech Long Sleeve Shirt | Woolies Tech Layer Bottoms (Sizes XS-XL)
Thermals
Readers say that thermal underwear is an essential part of your packing list for Ireland in the winter, especially as you'll be spending lots of time outdoors. 
The ibex Woolies Tech top and bottoms are reader faves. They're made from merino wool which is a travel all-star, as it's warm yet temperature-regulating. Readers love that its soft, durable, moisture-wicking, and anti-odor; so you'll still feel fresh after repeatedly wearing it and it can be worn under virtually any outfit for lightweight warmth!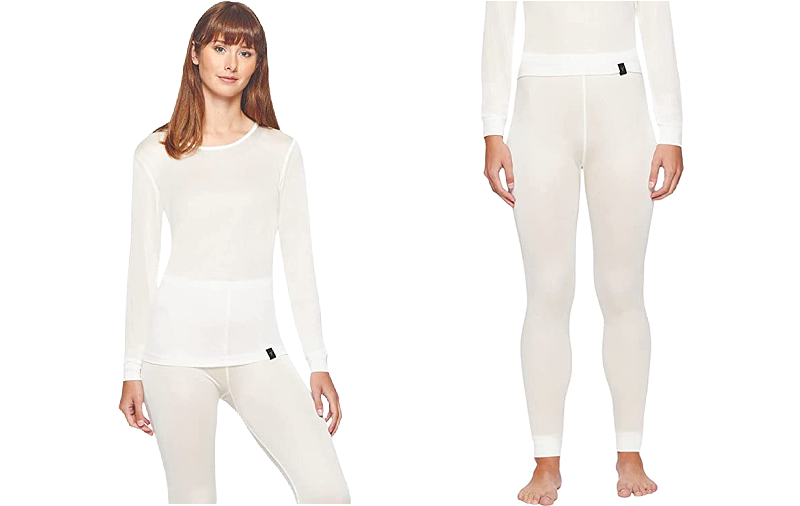 Terramar Thermasilk Pointelle Scoop: Top | Bottoms (Sizes XS-XL)
You could also explore cold and gorgeous Ireland with a pair of silk thermals. Terramar's Thermasilk top and bottoms are super thin yet sturdy and warm. They're smooth, moisture-wicking, temperature-regulating, and will keep you fresh throughout your trip (no washing needed)!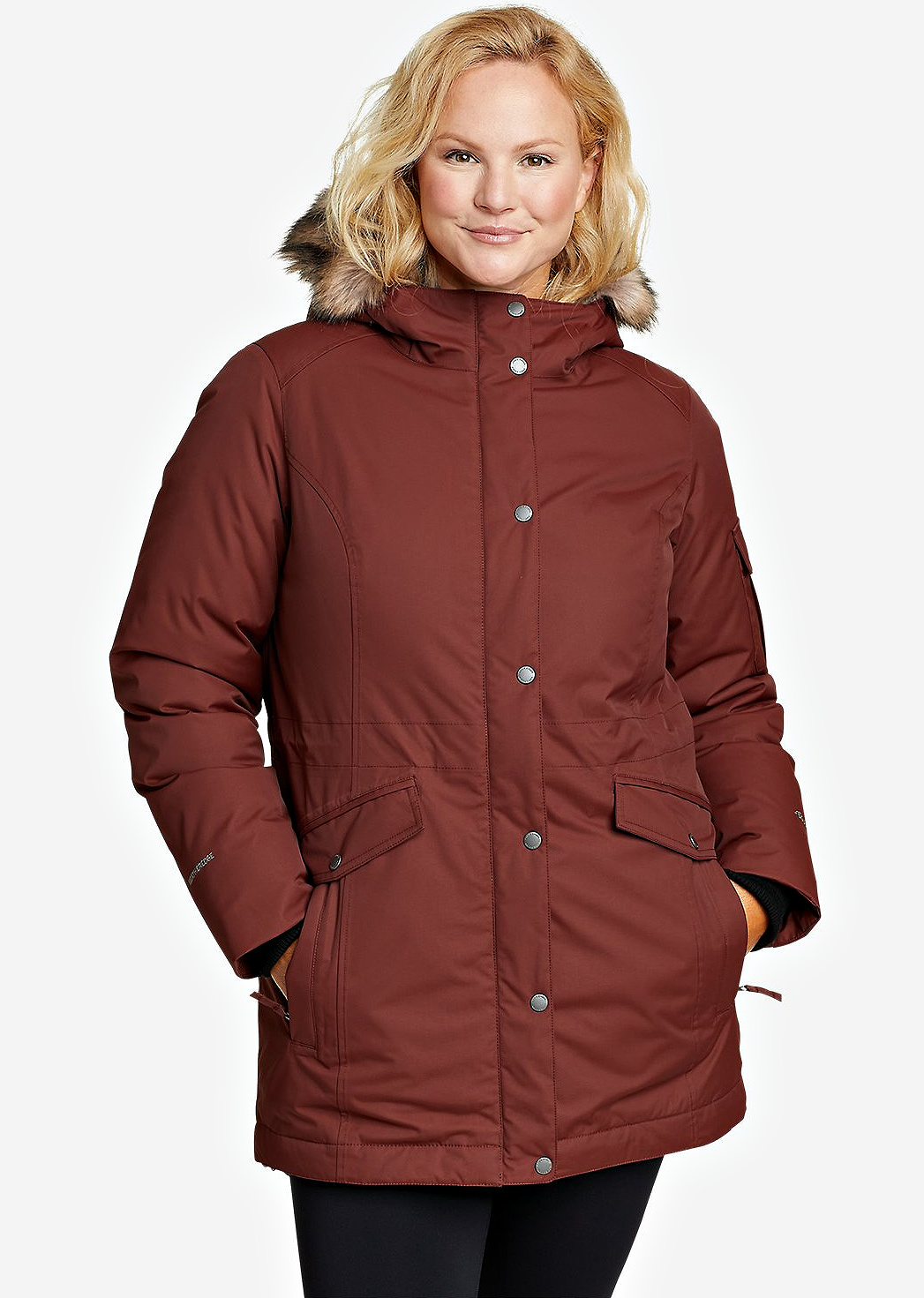 Shop Eddie Bauer Superior 3.0 Down Parka: Eddie Bauer
Jackets for Winter
While winters in Ireland don't get as freezing cold or snowy as other European destinations, you'll still need something insulated and waterproof. The wind can get intense and you'll definitely see some rain, so readers suggest packing a cozy winter parka. 
A hugely popular one is the Eddie Bauer Superior coat. This is a great outer layer that'll allow you to feel warm and comfortable, while still allowing your body to breathe, and you'll have ample mobility. It's simple yet stylish, too!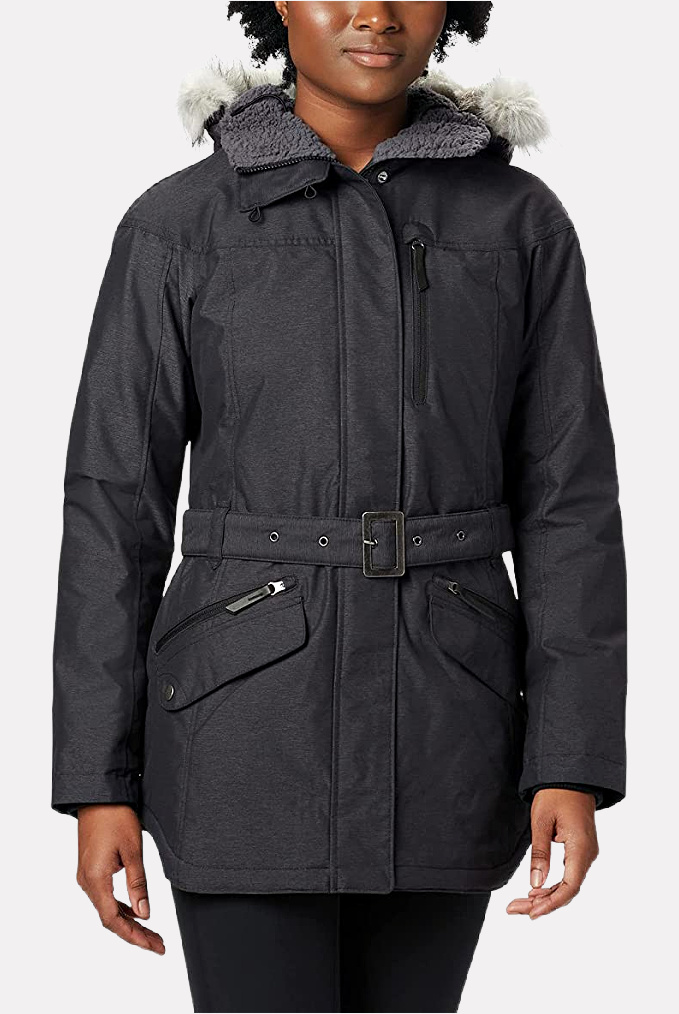 Shop Columbia Carson Jacket: Columbia (Sizes XS-3X)
Columbia's Carson Pass II jacket is a similar option that readers love as well. It has a thermal reflective lining for the utmost warmth, as well as excellent, seam-sealed waterproofing to keep the elements out. There's a cute faux-fur trim on the hood and a belted waist for styling versatility, and while it'll warm you up on the coldest of days, it's still lightweight and breathable.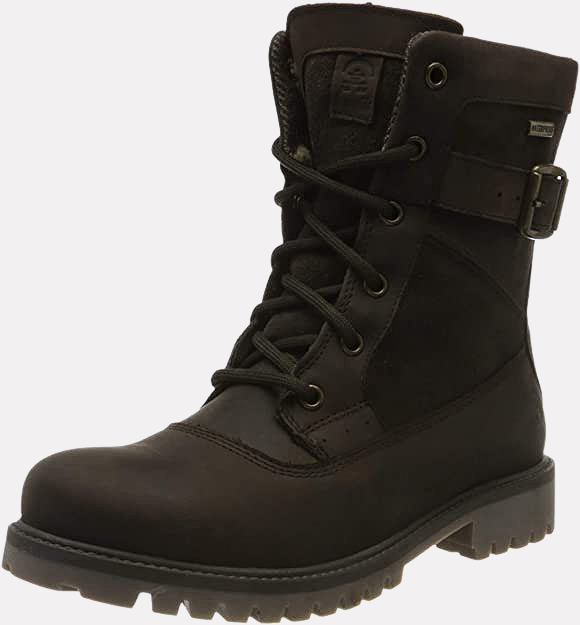 What shoes should I wear in Dublin in winter?
Rugged and comfortable winter boots are a must-have for exploring Ireland in the winter, whether trekking through the countryside or wandering around the city. But that doesn't mean that they can't be stylish, too! 
Pick something like the Kamik combat boots, which are designed to handle the most intense of adventures. They're sturdy, supportive, and waterproof, with an edgy style that'll be the perfect finishing touch to your wintery looks!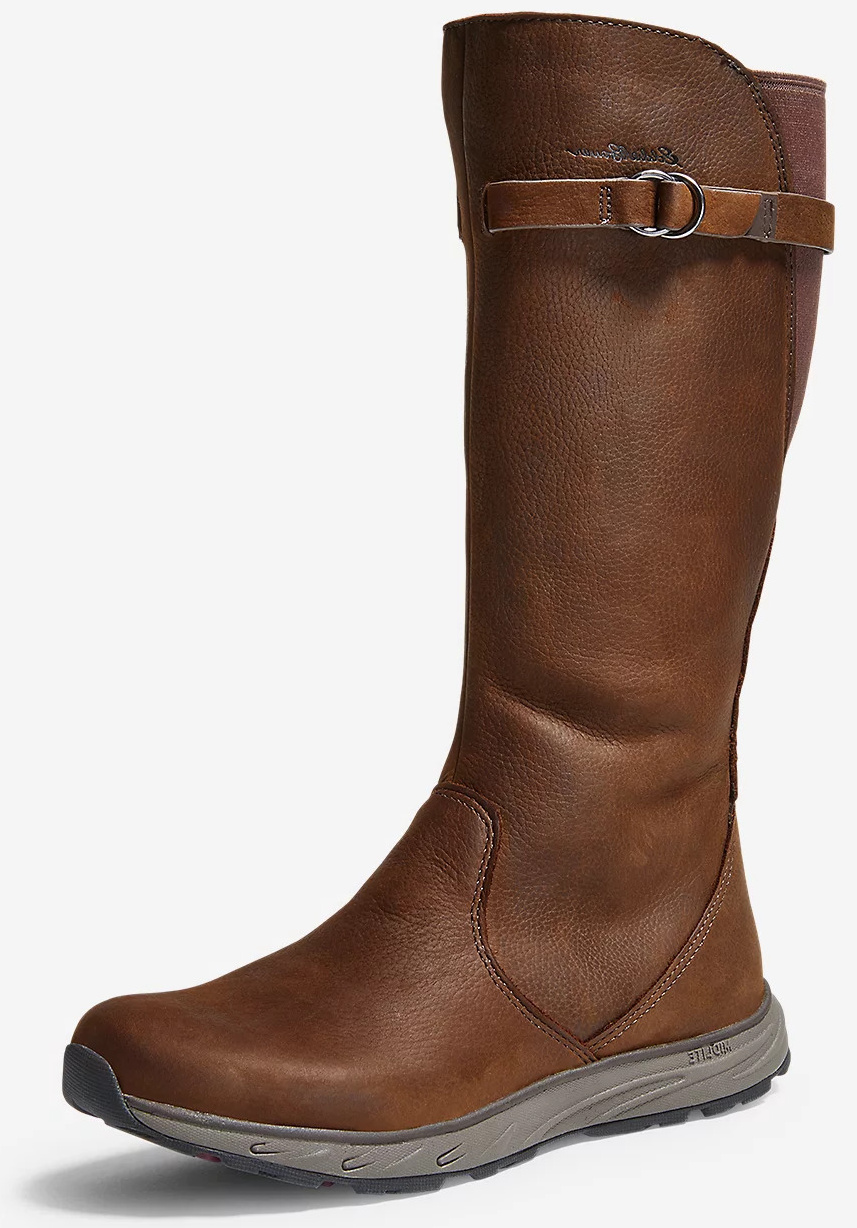 Shop Eddie Bauer Lodge Boot:  Eddie Bauer | Moosejaw
You may want tall boots or mid-calf boots instead of an ankle boots; opt for a pair that has a warm inner lining and are water-resistant on the outside to protect you from the cold and wet weather.
If you're visiting Ireland in winter, you may want a tall boot in addition to or instead of an ankle boot. In colder seasons, these Eddie Bauer Lodge waterproof boots are recommended. They're durable and will keep your feet warm and dry, but they are still chic! They're comfortably cushioned for long hours on your feet.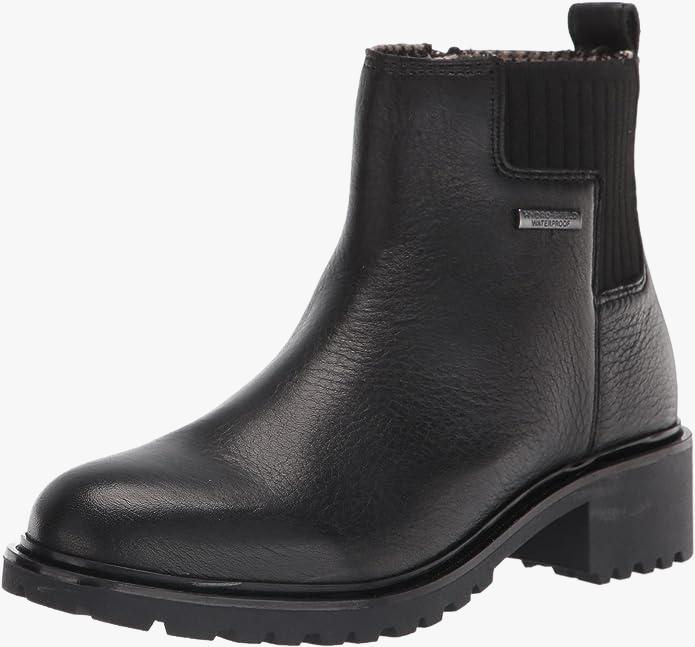 Rockport Ryleigh Gore Chelsea Waterproof Boot
I also find a comfy pair of waterproof ankle boots to be perfect for an Ireland packing list. Soggy feet aren't fun; neither are blisters. Be prepared for the wet as well as the cold.
Find out what our TFG readers chose as the best womens waterproof leather boots!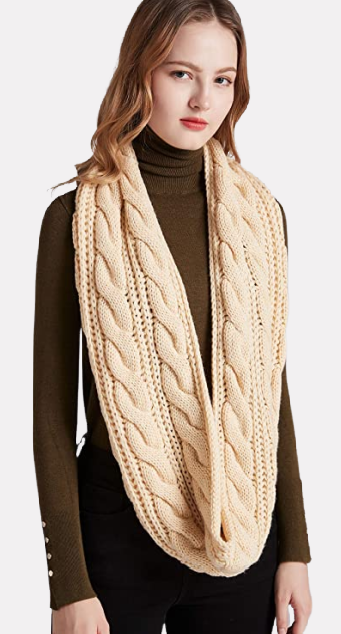 Neosan Thick Ribbed Infinity Loop Scarf
Warm Scarf and Gloves
Readers love the functionality of a circle scarf, as it adds a stylish element to your outfit, will keep you extra warm, and has the benefit of staying put, even if the wind is blowing strong! They're perfect for trips to Ireland as they're cute, cozy, and hassle-free!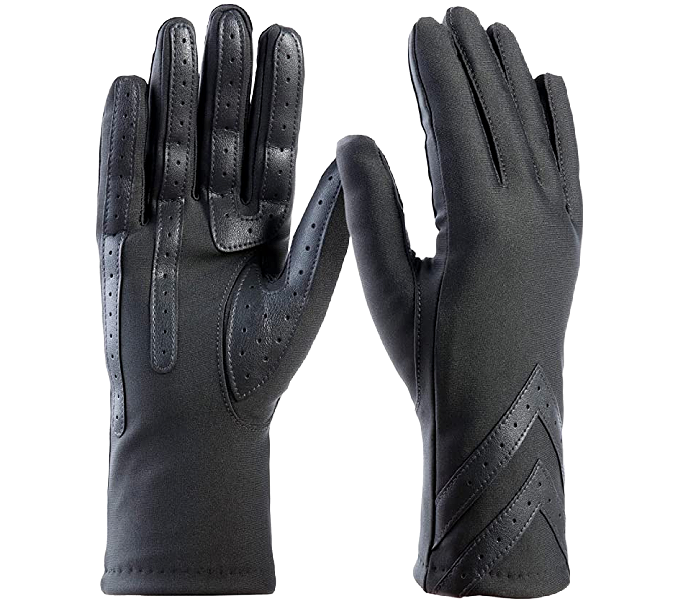 Shop Isotoner Spandex Gloves: Kohl's | Walmart
Gloves will definitely come in handy as the temps drop, but don't let them prevent you from snapping that perfectly-timed photo or using maps to get around. Choose a pair that has touch-screen fingertips, so that you can use your phone without compromising on warmth!   
The Isotoner gloves are a particular reader favorite. They're warm and super sleek, with a contoured and flexible fit and palm strips to help grip your phone. 
Take a look at the best waterproof boots for travel!
Dublin Packing List for Winter
Clothes:
Two long sleeve tops

Three long sleeve sweaters

One additional top

One pair of blue jeans

One pair of black ponte pants

One additional bottom

One long sleeve dress

One winter jacket

One warm layer

Thermals

Three socks

Ten underwear

Three bras

One versatile sleep set
Shoes:
Waterproof tall or ankle leather boots (sightseeing)

Leather sneakers (sightseeing)

Ballet flat or heeled ankle boot (dressing up)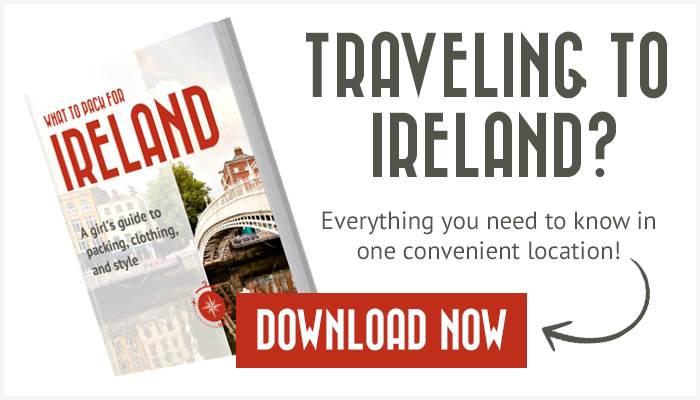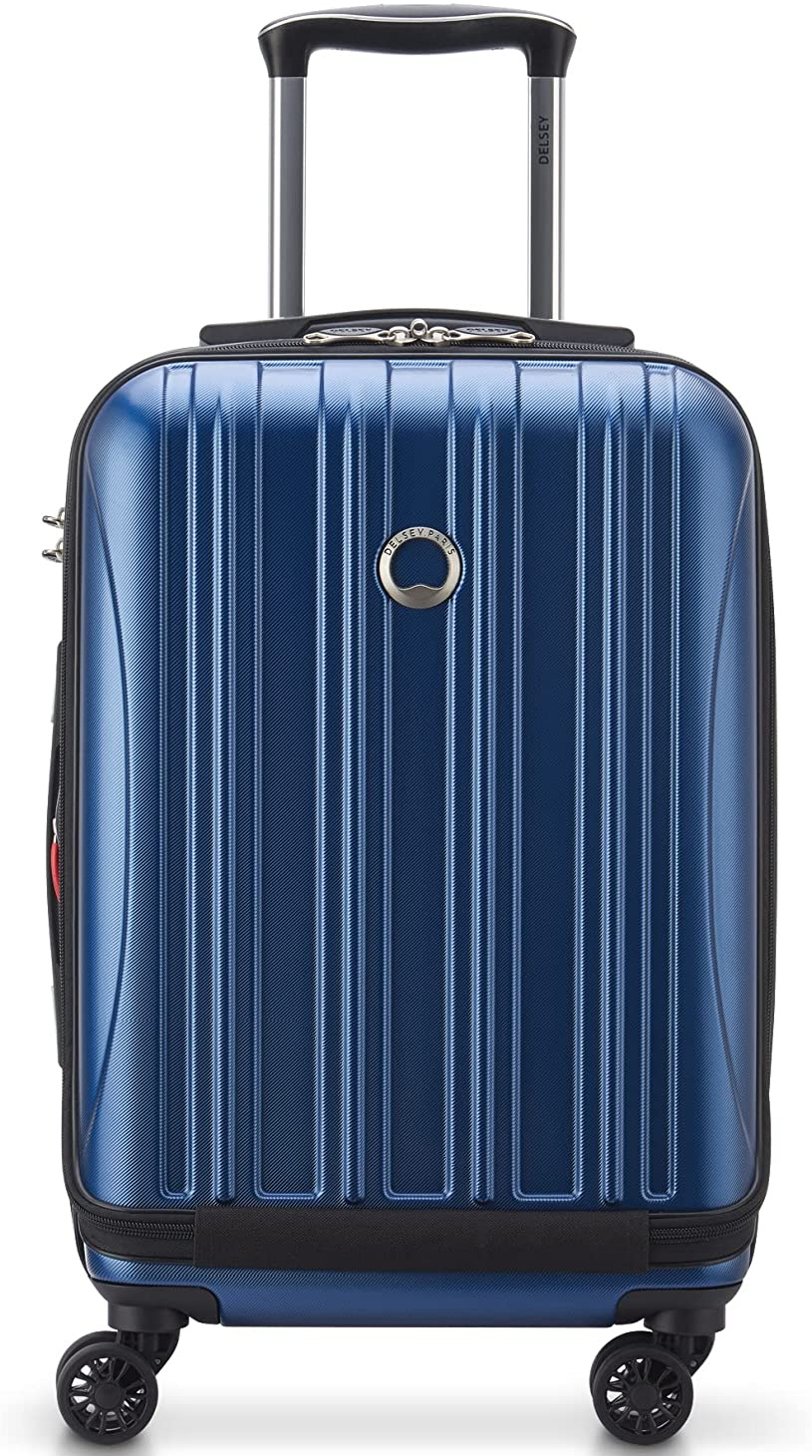 Delsey Luggage Helium Aero 19" Carry-on
What is the Best Luggage for Ireland?
So the hard part's out of the way; after much turmoil you've finally perfected your packing list for Ireland and created a chic capsule collection – now it's time to get packing! Which luggage will work best for you?
There are various things to consider when choosing the best luggage for Europe including a difference in carry on size, strict weight restrictions, mobility on the cobblestone streets, and long flights of stairs.
For a hardside, readers like the Delsey Helium Aero 19" suitcase. Beyond its gorgeously sleek exterior, this suitcase opens up to a roomy interior with compression straps and two pockets. It rolls smoothly and has locking and expandable zippers, and TFGers say this suitcase will hold up beautifully from the rigors of airplane travel and to being rolled around rough terrain!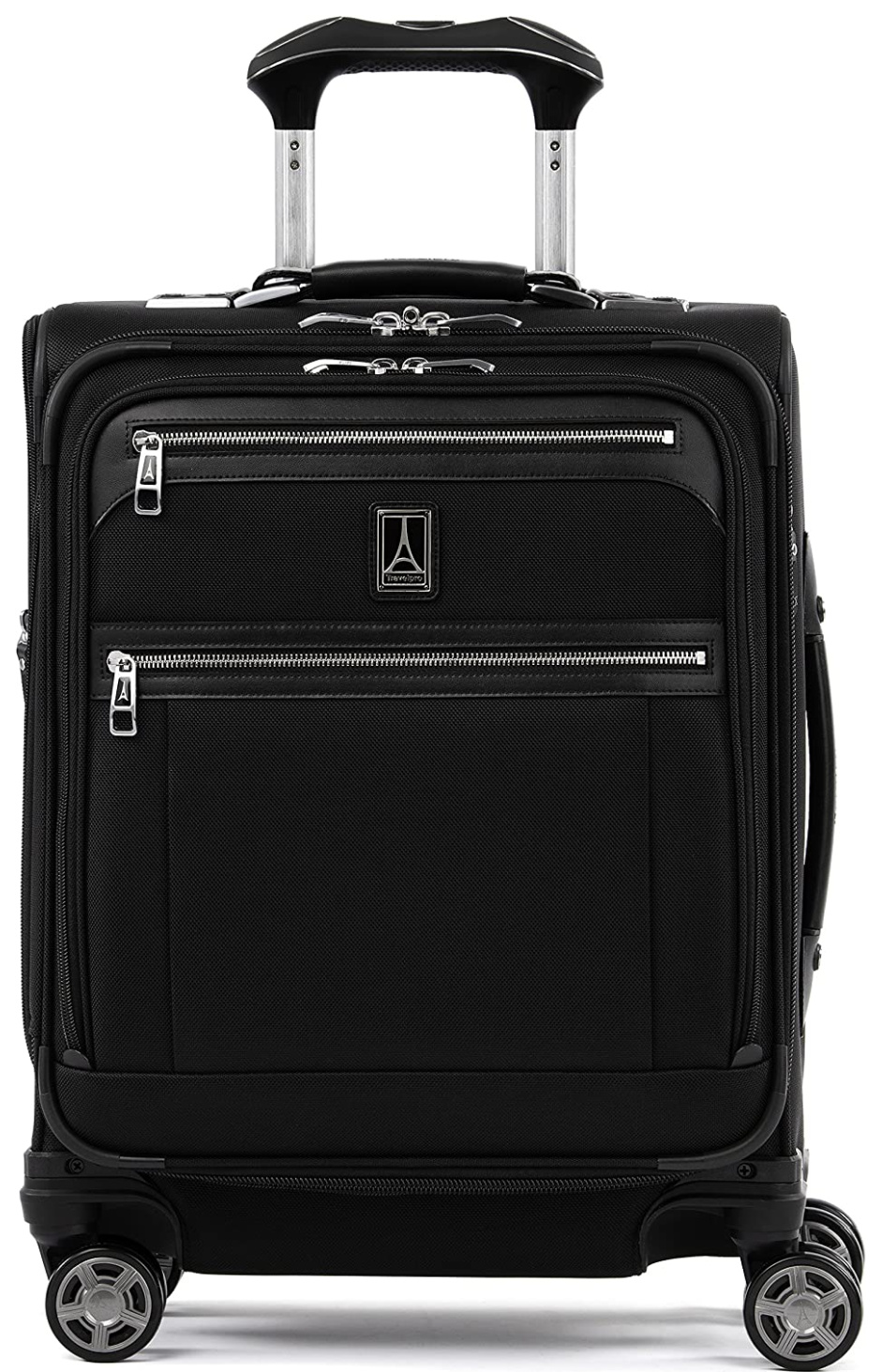 Shop Travelpro Platinum Elite 19":   Travelpro
You could also opt for a softside suitcase too when traveling Ireland as they are much more durable these days and equally as popular as hardcase luggage. 
A reader-favorite softside is Travelpro's Platinum Elite 19" suitcase. This beauty is ultra-lightweight and flexible, so you can pack it to the brim without worrying about it being weighed down. The material is super robust and sturdy and holds up amazingly well over time, as do the smooth spinner wheels and firm handle. It holds multiple inner and outer pockets, TSA locks, and expandable zippers add to the function.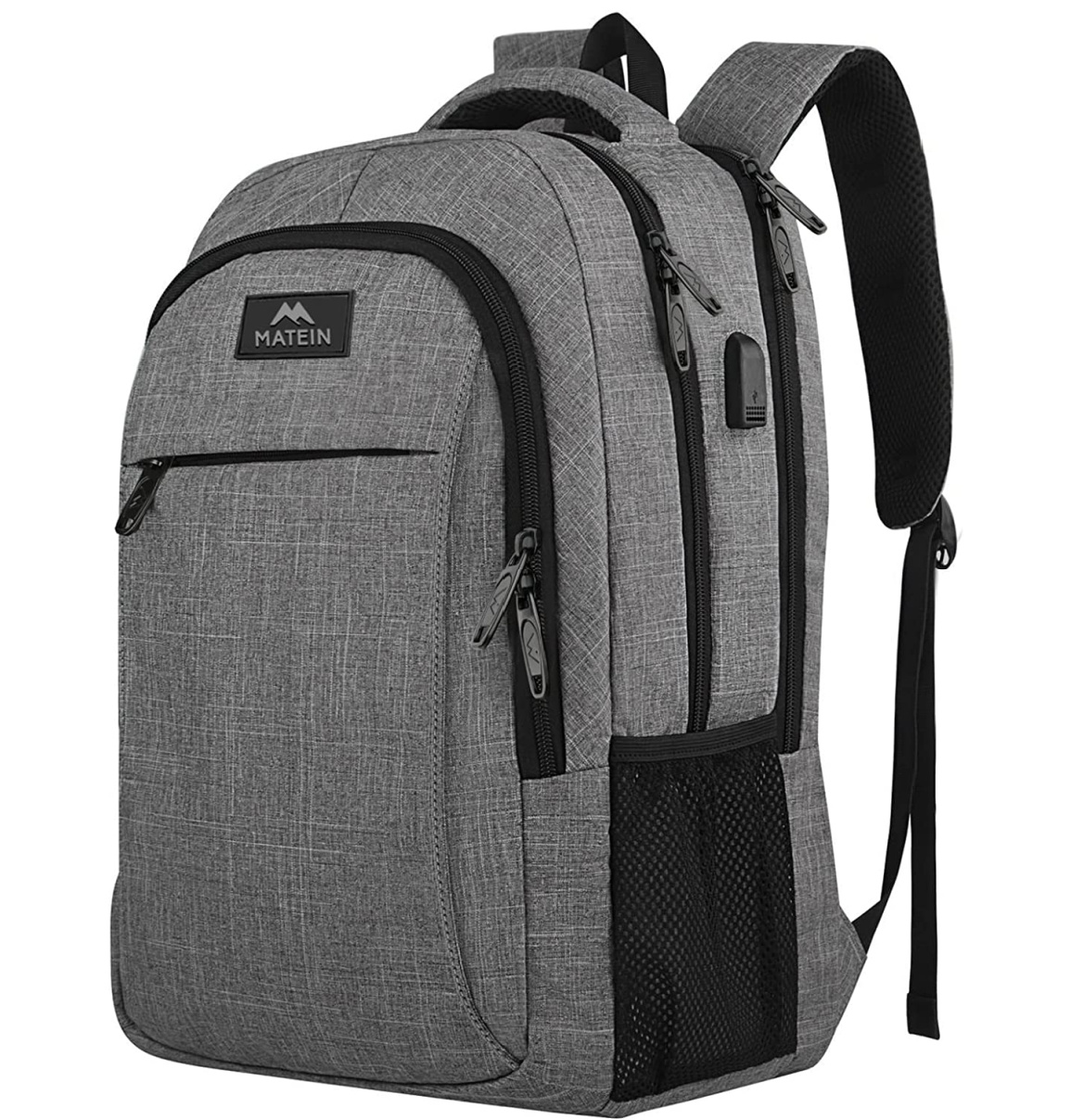 Matein Anti Theft Travel Laptop Backpack
For a European carry-on size bag, a backpack is always a safe option. It's also the perfect fit for those of us who prefer to travel hands-free. 
The Matein travel backpack is loved and consistently recommended by readers for its superior organization. It features two compartments, each with multiple pockets, as well as a laptop sleeve, a USB charging port, and a luggage sleeve. It's conveniently very lightweight, too, and its breathable and adjustable shoulder straps make it extra comfy to carry.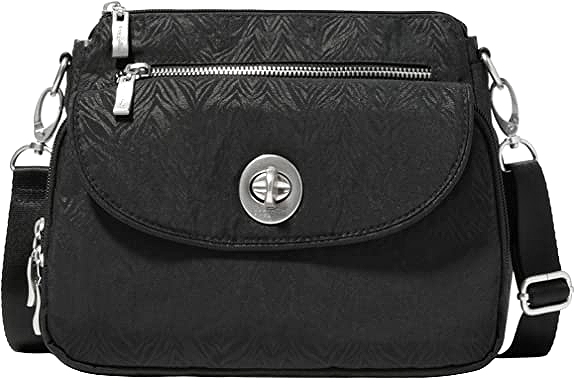 Shop Baggallini Calais:  Zappos | Bloomingdale's
If a backpack isn't your style, you can't go wrong with a functional crossbody for Ireland, as they're secure and comfortable to carry.  We love these cross body purses for travel, especially when it comes to avoiding theft!
Traveling in Ireland is generally very safe, but wherever you go, there's always a possibility of theft — especially if you're in a particularly touristy or crowded area — so many readers opt for an anti-theft purse to stay extra safe while sightseeing. 
The Baggallini Calais crossbody fits travellers' needs. It's water-resistant, anti-theft, lightweight, and a compact size that'll easily fit the necessities for a day of exploration. Oh, and it's super cute, too!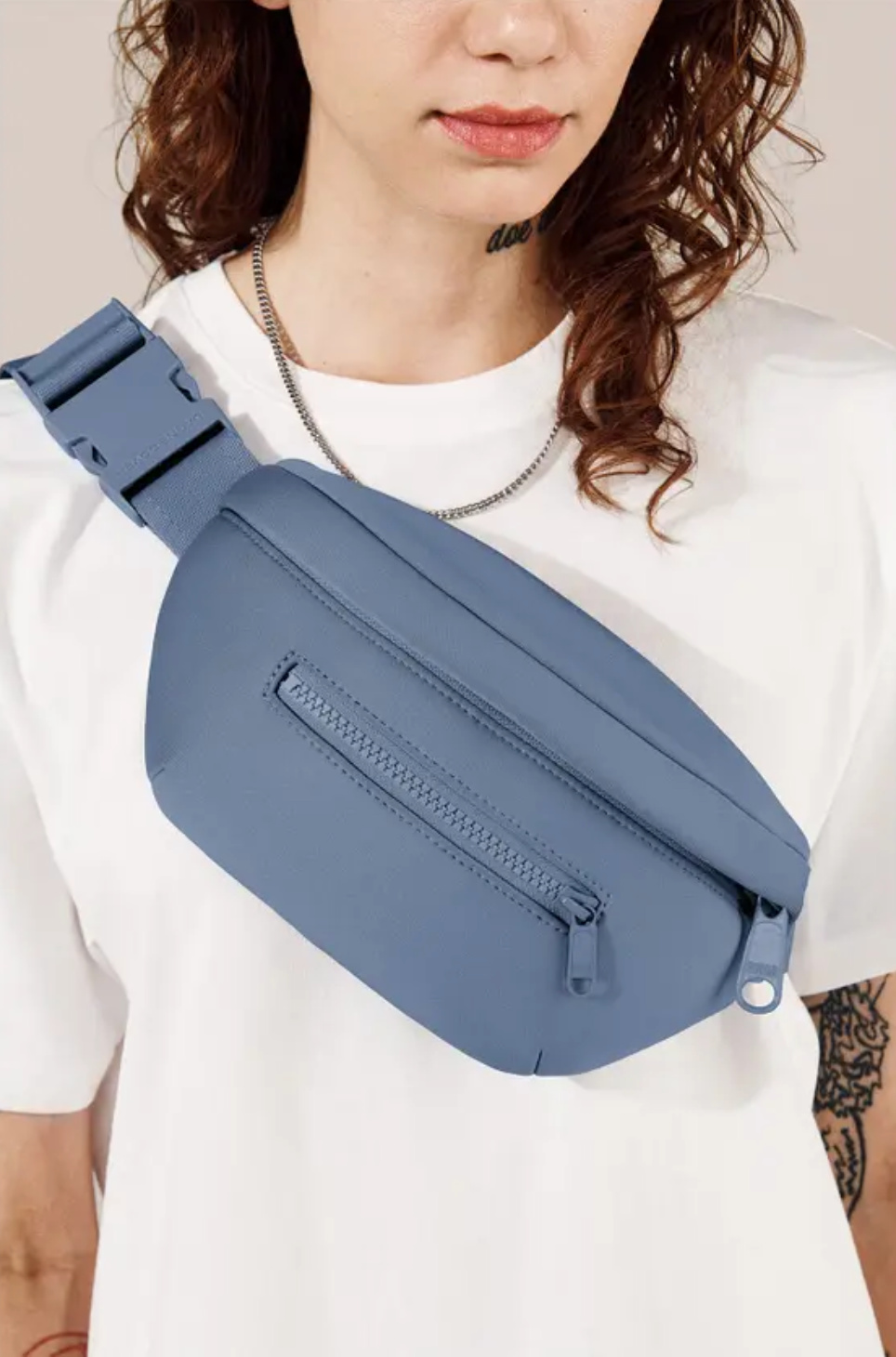 Dagne Dover Ace Neoprene Belt Bag
A sling bag will keep you hands-free yet give you easy access to your phone or camera so that you can snap pictures of Ireland's amazing wildlife, spectacular coastal views, or vibrant moments in the city. Plus, you can conveniently wear them in several different ways. 
The gorgeous Dagne Dover sling is water resistant, so a sudden drizzle here and there will be no biggie. Interior pockets help keep things organized, and the exterior pocket is designed for easy access to your essentials!
Compass Rose Compression Packing Cubes
Depending on how many days or weeks you're traveling, you may want to use luggage organizers such as packing cubes, which allow optimum use of the space in your luggage, keeping everything organized and in place during your travels, and making the task of unpacking and repacking simple and stress-free.
Find out more why packing cubes are essential — our readers swear by them and so do we! We recommend using these packing cubes — they're loved by many and it holds up well.
As you're headed to fashionable Europe, use an equally stylish carry-on, such as the Osprey Ozone, which is a personal favorite. Keep in mind that most of Europe's budget airlines have a carry-on bag allowance of 55cm x 40cm x 20cm. Always check your airline's individual baggage rules and regulations in advance.
Find out the most popular Europe travel bag styles according to our readers along with their tried and tested reviews.
Toiletries
When traveling to Ireland, you'll need some of the standard, essential toiletries, including:
Shampoo and conditioner

Body wash

Moisturizer (face and body)

Sunscreen

Razor

Makeup (we recommend keeping it simple: mascara, concealer, and a lip tint that doubles as a blush)

Hair ties and bobby pins

Dry shampoo
Worried that all your toiletries, makeup, skincare, and hair styling tools won't fit into your suitcase? Read these tips on how to travel size toiletries to learn how to make the most of limited space without sacrificing your routine!
We recommend you take the most important products in travel containers like these and try to either buy basics like shampoo and shower gel in Europe or use the items provided by hotels.
Also, consider your makeup–in many European cities, women opt for natural makeup focusing on a well groomed but not over-the-top appearance.
While a daily salon blow out isn't necessary, be mindful of your hair and makeup. Find out if it's necessary to bring a travel blow dryer here.
When choosing your styling tools, choose items that have dual voltage and bring along a travel adapter for all your electronics. Just make sure to add all these items to your backpacking packing list for Europe so you don't forget them.
Check out our guide to toiletries for more tips!
What Should I NOT Pack for Ireland?
One unexpected issue that many travelers discover once they get to Europe are the cobblestone streets.
While great to look at, stone streets aren't always the easiest to walk on and can make for sore feet even if you don't normally have discomfort. Depending on the city, these streets can also be hilly, slippery when wet, and uneven.
Are Jeans Appropriate to Wear in Dublin?
While Europeans tend to dress up more than Americans, you still can wear jeans in Ireland. However, avoid acid wash and extremely distressed denim and opt for medium-dark blues and blacks. Black skinny jeans always look chic in Europe!
Are Leggings Okay to Wear in Dublin?
Some travelers love wearing leggings for comfort, but they're often too casual looking as pants for Ireland. If you're a big fan of leggings, consider pairing a black pair with long tunics during the spring, or wearing them under dresses and skirts in fall and winter.
What are the Best Shoes to Wear in Ireland?
Based on reader recommendations, we suggest tall boots for winter and wedges for summer; other styles can be used interchangeably throughout the year.
Depending on the weather, flat ankle boots, boat shoes, or driving mocs are other top recommendations amongst our readers. They're classic options and make the perfect alternative to ballet flats, especially if you need a little more room for soft insoles.
Here are the best travel shoes for Ireland in warm weather:
Here are the best travel shoes for Ireland in cool weather:
Dublin Travel Tips
Before you head on your tour of Dublin, check out these frequently asked questions on traveling to Dublin.
What's the best time of year to visit Dublin?
While summer offers perfect temperatures, it's also the busiest time of year for visiting Dublin and Ireland in general. For this very reason, many experts say spring and fall are the best seasons to visit Ireland because the temperatures are still comfortable but there are fewer tourists.
Weather in Dublin
In spring, you can expect cool, mild weather in the high 40s to mid 50s F, while summer sees temperatures up to high 60s. July and August are the warmest months and see around 18 hours of daylight.
In September, temperatures start to drop, but are still comfortable in the high 50s and low 60s. In winter, temperatures drop to the 40s, with January and February the coldest months of the year. Temperatures can drop below freezing but snow isn't common.

Never travel without checking the weather forecast as this will be your ultimate Ireland packing list guide. Remember that each city will have its own weather pattern so check the forecast for all the destinations you plan to visit.
Use websites such as Accuweather or Holiday Weather for advanced forecasts and don't forget to check the weather one week and three days before your trip as mother nature doesn't run on a tight schedule.
What are the best accommodations in Dublin?
We love Airbnb for accommodation in Dublin. Sign up here for a free $40 credit!
I prefer to book "the entire home" instead of opting for shared accommodation on Airbnb. Aside from safety, I also like to feel like I'm living in the destination. It's a small taste of local life plus you get more amenities than you would at a hotel such as a kitchen and washing machine.
Read these Airbnb tips for more info!
If you prefer the convenience and comfort of a hotel room, I like using both Agoda.com and Hotels.com. Tip: Hotels.com gives you a free night for every ten nights you book!
For hostels, we recommend Hostelworld and Hostelbookers. Always read the reviews before booking to get the best idea if the hostel is right for you. Some are quiet and family friendly while others are known for their party atmosphere.
Not sure about staying at a hostel? Read this.

Transportation in Ireland
For flights, I like booking through Travelocity or Cheapoair (whichever one's cheapest). Although I prefer Travelocity because they have a 24 hour money back guarantee.
To maximize your vacation time, fly into the city where you're starting your trip and out of the city where your trip ends. Many times it's the same price and saves you from having to spend extra time and money to go back to where you started your trip.
How do I get around Dublin?
Like London, Dublin is easy to travel around. The city offers a coastal train, the DART, you can jump on to visit towns and villages along the coast. The public bus has an extensive network so you can travel throughout the city and suburbs. There's also the Luas tram system and bicycle hires throughout the city.
The Irish people, regardless of the weather, are perhaps some of the friendliest and most genuine you will ever meet. They will be more than happy to help should you need directions or anything else.
Things to Do in Dublin
Dublin is one of the most amazing cities to visit because there are so many beautiful sites to take in. Follow our recommendations before you travel to Dublin.
What are the best sites in Dublin to see?
Dublin Castle

St. Stephen's Green

St. Patrick's Cathedral

Guinness Storehouse

Trinity College

Abbey Theatre
Looking for authenticity? There are countless historic pubs in the city such as Temple Bar and Johnnie Foxes; both are worth a visit. Don't forget the famous Guinness Storehouse and the Jameson Brewery.
What are the best tours in Dublin?
Some travelers prefer the guidance of professionals for planning their trip. If you're a fan of tours, check out these top tours for Dublin.
The hop-on-and-off bus is a great way to explore the city; the driver's commentary is amusing and animated. The tour is in English, but there is the option to listen on headphones in a variety of other languages, if you prefer.
Where's the best shopping in Dublin?
When visiting Dublin, don't forget about its many shopping malls and popular shopping areas, including Grafton Street and St Stephen's Green.

If you are looking for a shop that will meet all your clothing needs at a reasonable price, then head to Penney's. They tend to keep up with the latest trends and stock just about everything.

Another fantastic and affordable shop is Bershka, which tends to be stylish for young adults.
Compass Rose Secret Bra Wallet (similar)
Safety
Safety is a big concern whenever you travel, and in busy, touristy areas like Dublin, pickpocketing can be a common occurrence. Taking a few safety precautions can help you feel less stressed during your travels.
How can I stay safe while traveling in Dublin?
Be cautious about where you stash your cash so you don't fall prey to muggings and pickpocketing. Make your clothing theft-proof and choose items with strong zippers.
Jeans are handy for this reason: you can put important items, like your wallet and phone, in your front pockets, where it's very difficult for a wandering hand to snatch it. Add items like the Secret Bra Pocket (similar) and Underwear with Pockets to your packing list.
And be mindful of purse snatchers! They either slash the bottom of your bag so the content fall out or slash the strap. Wear your purse strap across your body and the zipper towards the front. For extra security, check out the "theft-proof" bags featured in this post about crossbody purses.
These are articles with other suggested anti-theft products:
Remember, the safest place for your passport is locked in your accommodation. Carry a photocopy or other ID when you're sightseeing or are out at night.
Read these tips on how to keep your passport safe when you travel!
Suggested Anti-Theft Accessories for Dublin
Key Takeaways:
In general, day-to-day European style is more dressy than American style, but this does not mean business clothing. A nice blouse and well-tailored denim is a timeless uniform that can work in Dublin just as well as any other part of Europe.

Ultimately, choose comfortable, classic clothing that will transcend trends so you can look back at the pictures from your trip with fond memories.
With shoes, always choose comfort over fashion as you'll spend long hours on your feet – don't forget to break them in!
Elevators are not prevalent in local accommodation; be prepared to lift your own luggage up many flights of stairs and steep cobblestone hills.
Avoid oversized, heavy luggage if you plan to use trains, buses, or budget flights as storage space is limited. You should be able to maneuver through train stations (and trains) with ease.
Pickpockets are prevalent in all tourist cities, be aware of your surroundings and be practical about your belongings.
ALWAYS check the weather before you travel.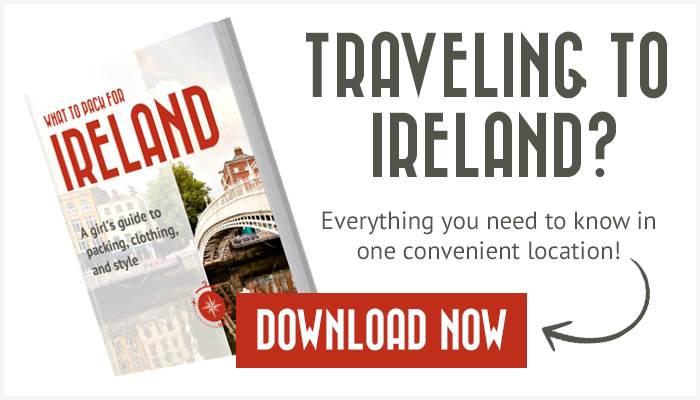 ---
What are your tips on what to wear in Ireland?
---
Please note: Most of Europe's budget airlines have this carryon bag allowance: 55cm x 40cm x 20cm. Always check your airlines individual baggage rules and regulations in advance.
---
For more tips, please read these Europe packing lists:
Suggested travel resources:
Please read our Ultimate Packing List for Europe featuring stylish outfits and travel tips for 9 countries.
---
LIKED THIS POST? PIN THIS PIC TO SAVE IT!
---
We hope this packing list helps you plan what to wear in Ireland when visiting Dublin. Don't forget to share the love on Facebook, Twitter, and Pinterest. Thanks for reading!
---