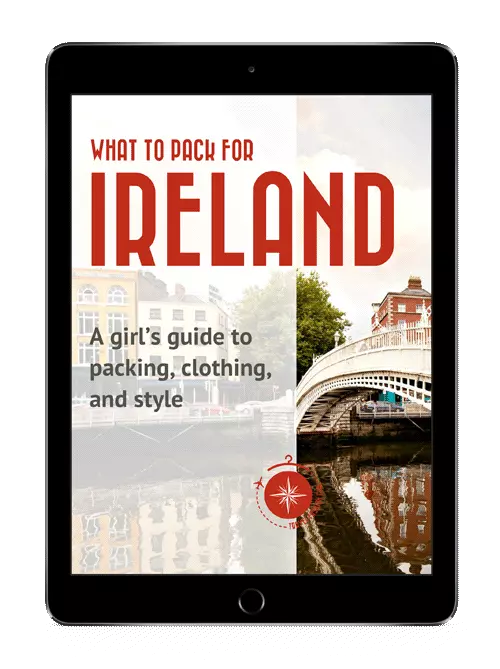 The rolling fields of the countryside and quaint streets of Dublin may be calling, but so is the ever-changing climate of Ireland, which may put a damper on what to wear.
This informative, easy-to-follow guide will help you plan out a comfortable, yet stylish Ireland capsule wardrobe, so you won't look out of place and feel prepared!
The What to Pack for Ireland ebook is carefully crafted with comprehensive tips to make packing not only accessible but enjoyable for this dream destination. Learn how to pack for each season, along with details about how to adapt your clothing and shoes for the weather. Included are dedicated packing lists that you can tailor to your needs. It also offers general tips on accommodation, transportation, and safety as well.
This digital ebook is a downloadable PDF, and a light read full of beautiful images that give you an immediate visual picture so you can implement these tools right away. A must-read to plan your ultimate trip to Ireland!
What You Will Learn From This E-Book
What You Will Learn From
This E-Book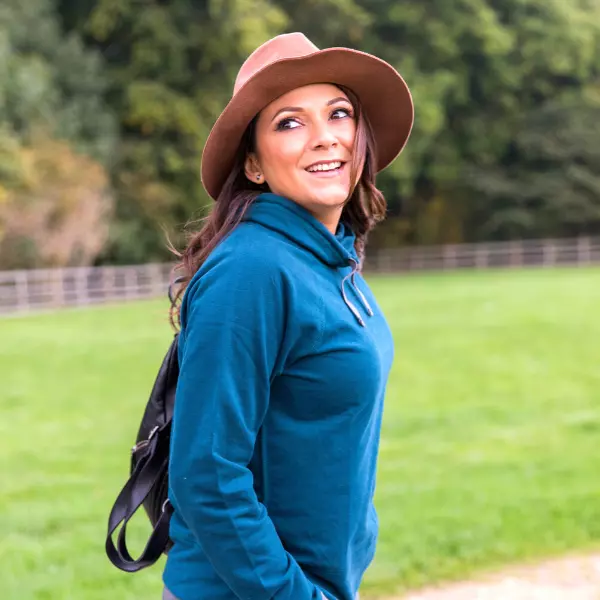 discover HOW TO DRESS IN IRELAND
Learn how to dress stylishly yet comfortably with the right clothes, shoes,
and accessories.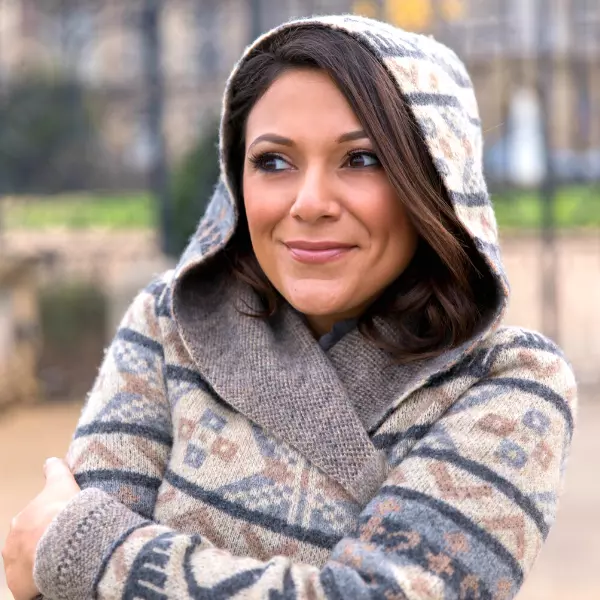 choose CLOTHING BASED ON IRISH WEATHER
Find helpful seasonal clothing tips that you can use as a guideline to
prepare for a trip to Ireland.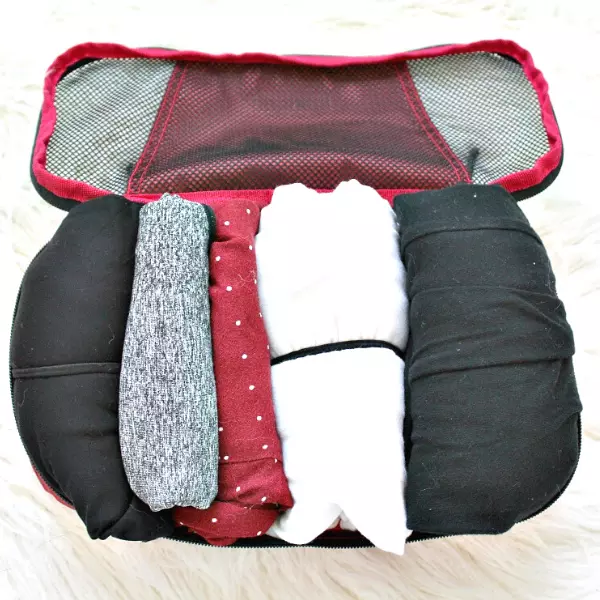 plan A CAPSULE WARDROBE
Use any of the sample capsule wardrobes and suggested packing lists to plan around your travel needs!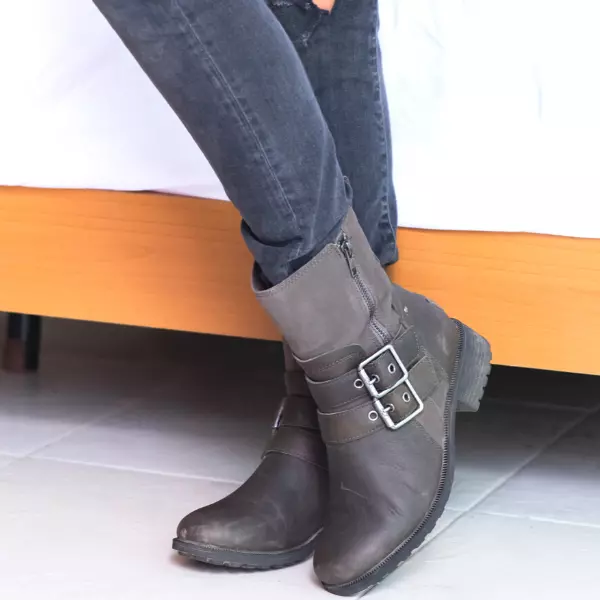 decide WHAT SHOES TO PACK
Learn exactly what shoes to pack for your trip to Ireland.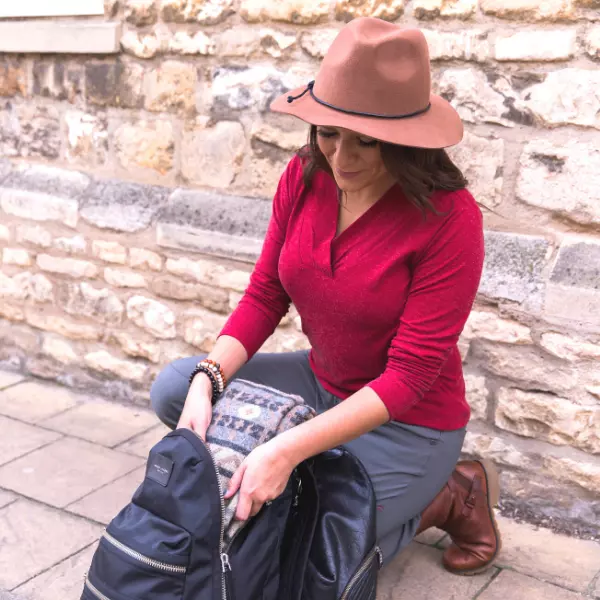 pack WITH THE RIGHT LUGGAGE
Determine the best luggage for easy packing and travel.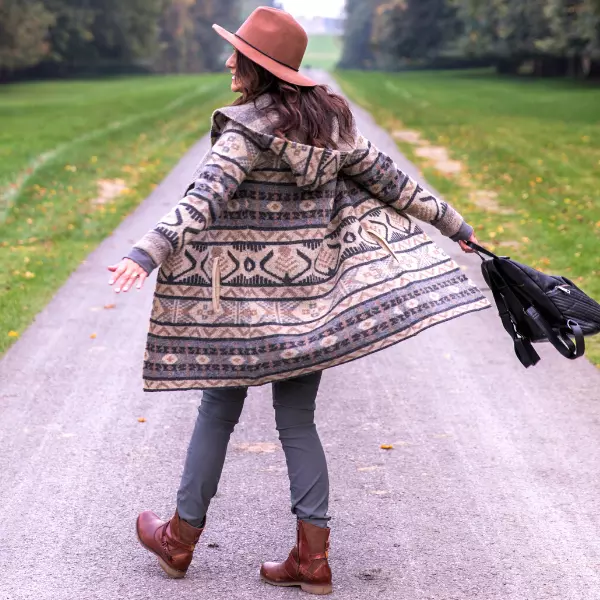 get IRELAND INSIDER TRAVEL TIPS
Gain tips on transportation, accommodation, safety, and more!
Take a look at a sample of the e-book
(and  tailor the perfect packing list for your trip! )
Get the Scoop from Local Fashion Experts
The most important thing, when packing for Ireland, is to choose clothes based on the weather, planned activities, and the environment. As with most destinations, practical sense applies. Are you spending your time café crawling in the cities or getting lost in the wilderness?
Aim for Polished Comfort
A nice blouse can be paired with tailored denim, classic accessories, then finished off with nicely polished hair and makeup. Aim for polished comfort and when in doubt, dress up versus dressing down. Ireland is known for its casual style; locals tend to favor dark colors, heavy and cozy fabrics, and comfort.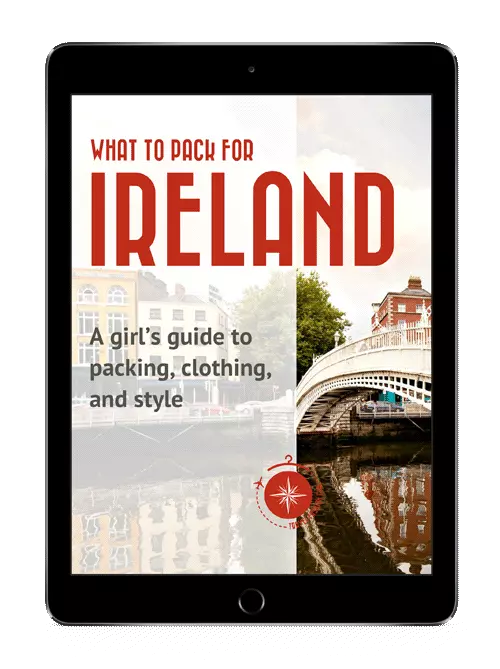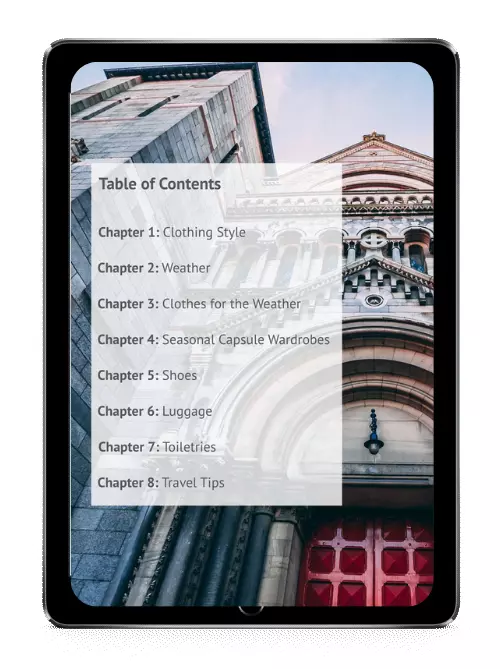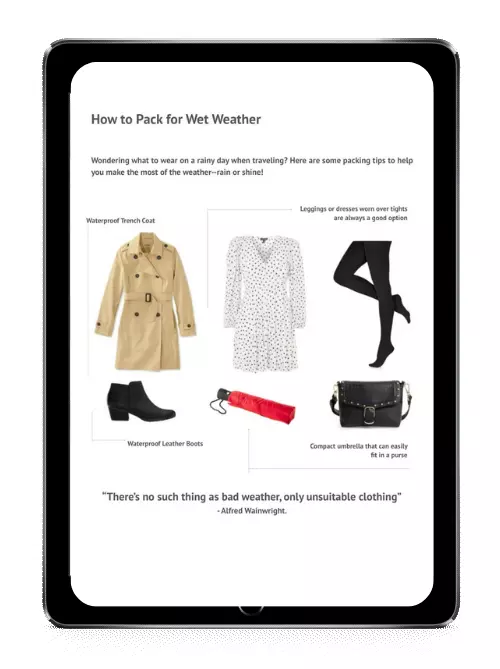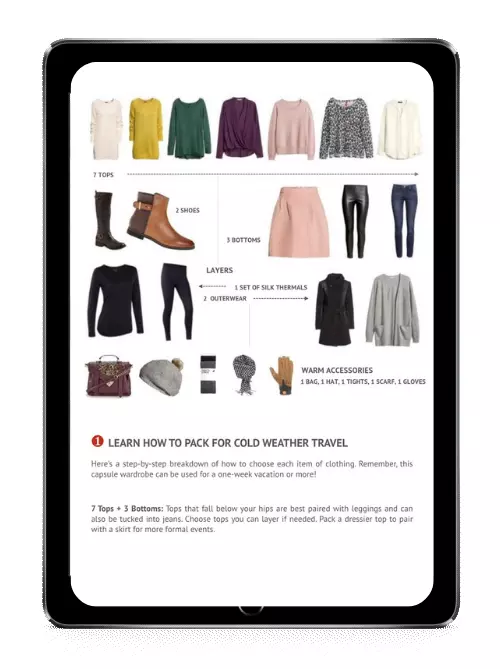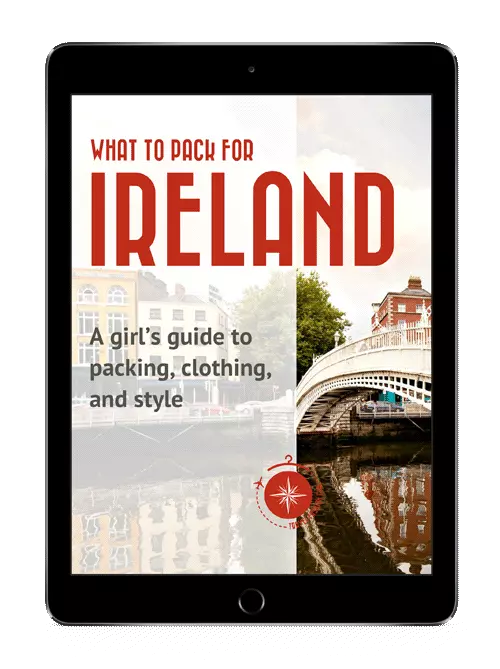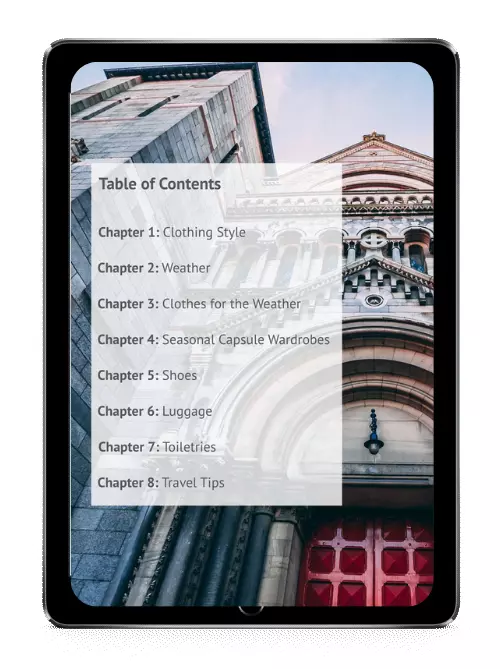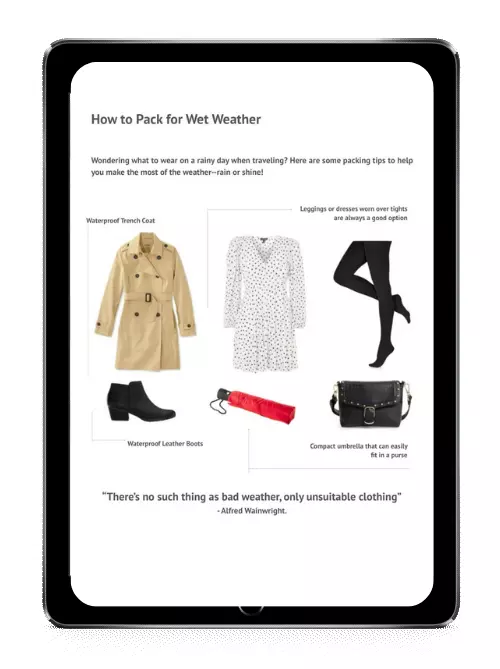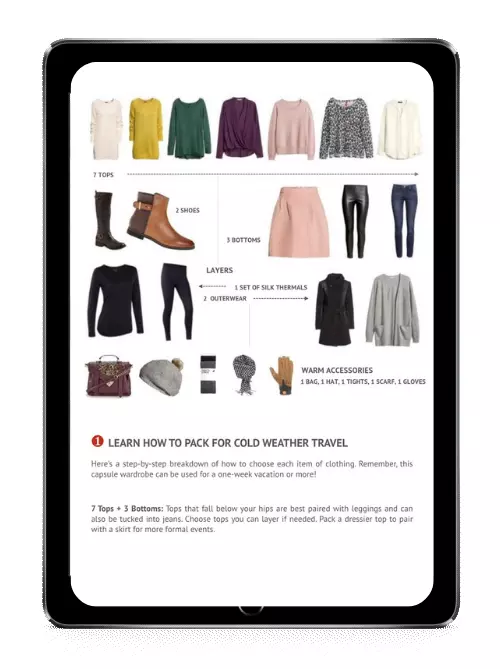 Here's a Sneak Peek at the Capsule Wardrobes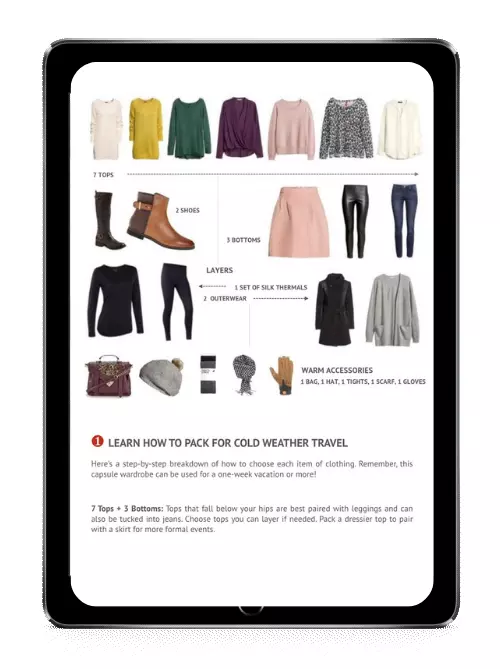 Fashion in Ireland is the same as other parts of the world. People enjoy a variety of style preferences that reflect the tastes of their individual personalities.
Irish fashion isn't quite as chic as the French, and it isn't always as casual as American fashion. It can be edgy or conservative. But one thing's for sure: just like the rest of Europe, a good fit is key. Tailoring clothes is the number one thing that can transform your clothing to "Europe-ready." A basic outfit will suddenly look more sophisticated if it's tailored to fit your body.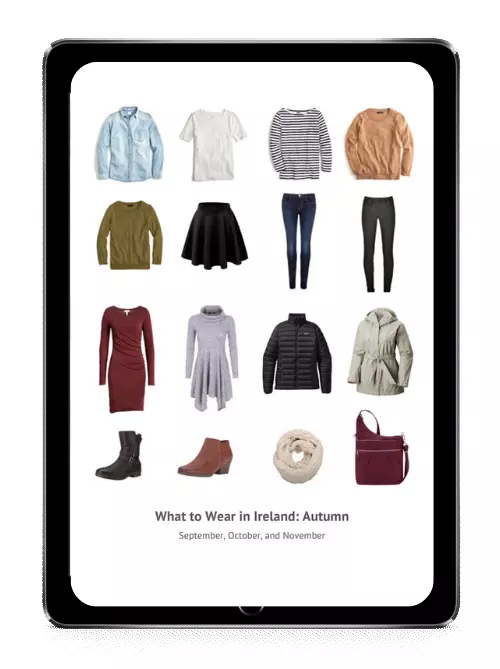 Ireland in autumn can experience very strong wind and frequent rain. As the transitional period between summer and winter, things start to get noticeably colder in the autumn. You'll need layers, especially at night when temperatures drop even more. The blue skies and sunny days make you feel warm but this quickly goes away when the sun sets.
With the chillier weather, it's the perfect time to wear light pullover sweaters, hats, scarves, and boots. Pair an oversized sweater with skinny jeans and knee-high boots. Layer with a scarf and add a coat or parka in the evenings when it gets colder.
A waterproof jacket, as you know, is a very important item to throw into your bag. Ireland is well known for its occasional drizzle, it doesn't matter which season it is! Waterproof jackets are not too heavy to wear even if the weather is humid.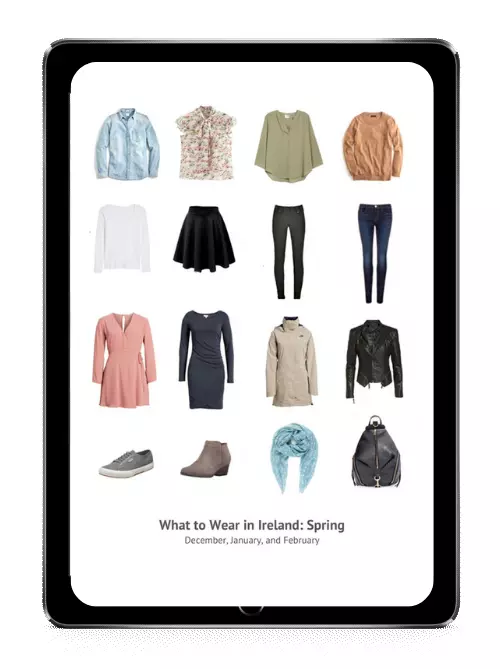 Spring in Ireland can be (no surprise) unpredictable. Expect milder temperatures with wind and spells of sunshine. It still rains a lot, so you'll definitely need a waterproof jacket, like one of these. And don't forget to carry a compact umbrella at all times in Ireland, so you're prepared for spontaneous showers.
A felt hat is another great item to pack for your trip. It looks classy and can mask any bad hair days caused by the wild Irish wind.
Spring is that transition period between winter and summer, so layers are still important, but in the later months think about swapping that chunky winter coat for a regular jacket. Sweaters, jackets, and tees are perfect. If it suits your style, leather jackets are perfect for days where the weather is crisp yet mild.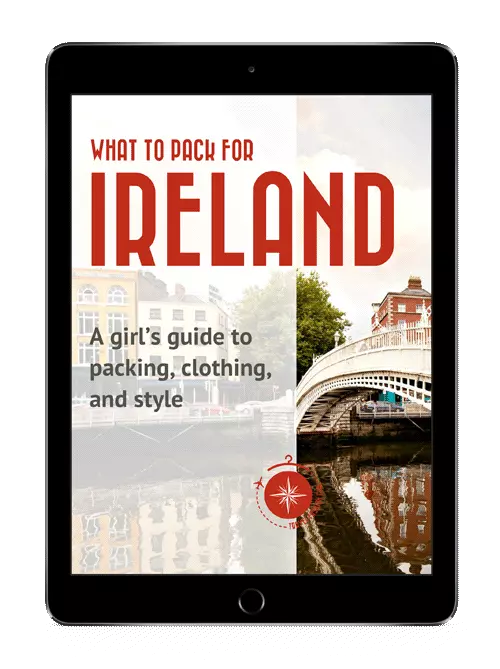 yes

, I'M READY TO PACK LIGHT FOR IRELAND
✓ 60+ pages with everything you need to know for a stress-free travel experience.
✓ Learn to avoid bringing the wrong clothing for the varied Irish climate.
✓ Find out how to layer your clothing so you're ready to experience four seasons in one day.
✓ Get insider information on the best travel shoes, jackets, luggage, toiletries, and travel recommendations, too!
Price: $14.99 $7.99