Support TFG by using the links in our articles to shop. We receive a small commission (at no extra cost to you) so we can continue to create helpful free content. As an Amazon Associate, we earn from qualifying purchases made on Amazon in addition to other retailers featured on the blog. Thank you, we appreciate your support!
Cold feet make for a miserable travel experience, even if you're in the most beautiful location. Our readers voted for the warmest socks for winter travel. Find out what they chose!
---
Warmest Socks for Winter
---
Table Of Contents
Travel Fashion Girl help! A reader asks:
Does anyone have recommendations for warm socks for winter that are medium weight? My "warm" socks (including a smartwool pair) have not held up in the recent cold temperatures in Portland, Oregon. I'm headed to Denver for 4 months and know it'll be just as cold or colder there. Thanks!
To help you make the most of your winter gear and limited luggage space, start by reading these general tips on packing for cold weather travel:
Socks are like the underdogs of an outfit. They're easy to overlook and neglect, but they're a packing essential, especially if you're headed to a cold location. Here's what are our readers rated as the warmest socks for winter travel.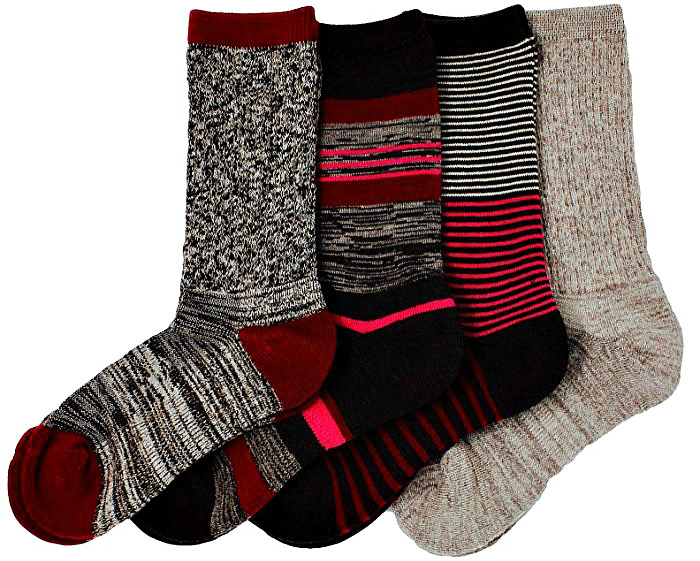 Kirkland Merino Wool Socks
Several readers agreed that Kirkland's merino wool socks are a great pick. One reader shared, "I wash them in cold water and hang them to air dry, but they have held up really well and keep my feet warm, too."
They come in a pack of four and you can choose from several different patterns and colors. With a cushioned footbed and reinforced heel and toe, these warm socks will last all season long.
Want to look your best when traveling but still be comfortable and warm. Read my travel tips to Pack Light Stylishly!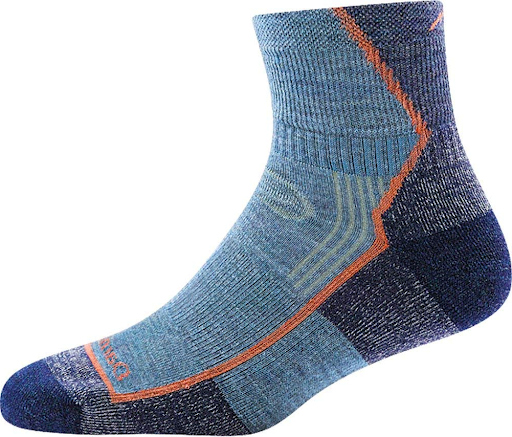 Darn Tough Vermont 1/4 Cushion Socks
Darn Tough Socks
Darn Tough socks are just that — darn tough. They're made from a mix of merino wool, nylon, and spandex for a comfortable fit. With high density terry loop padding, the sock won't wear down even when you're hiking nonstop.
One reader said they're great due to their lifetime warranty, with another adding, "Darn Toughs are awesome," and a third reader saying, "I'll never even bother buying another brand of sock again. They're made in Vermont and are designed for the winters there".
Sounds like these may be some of the warmest socks available!
Find out why merino wool is the best fabric for cold weather travels!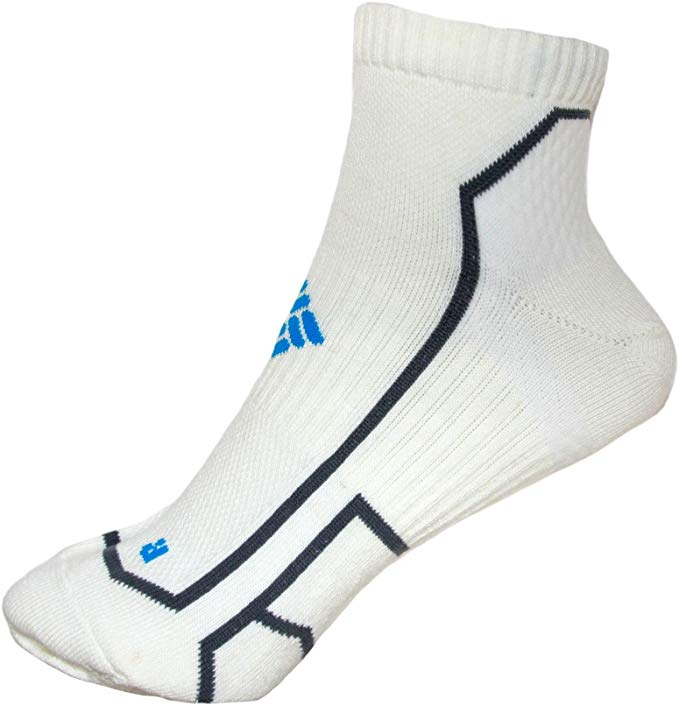 Low Cut Trail Running Performance Sock
Columbia Medium Weight Socks
Columbia is a popular brand for hiking gear, from jackets to backpacks. But many travelers don't realize they make the warm winter socks, too! One reader says she "loves" the Columbia medium weight socks.
These socks are designed for trail running, so they have moisture-wicking fabric arch support to combat against fatigue, along with mesh zones for improved breathability. These socks will keep your feet warm and dry all season long.
 check out this post on the best no-show socks!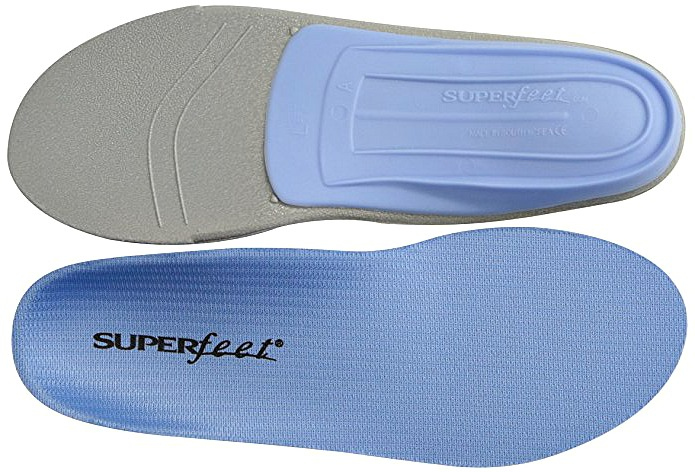 Superfeet Thermal Insoles
Along with warm socks, insoles can help keep your feet warm. One reader recommended the Superfeet thermal insoles, sharing, "I bought a pair to wear in a pair of their ballet flats. They kept my feet warm in 30-degree weather".

The insoles are great to add to shoes you'll be wearing for long periods of time. They'll make your shoes comfier and keep your feet toasty. They're also reasonably priced for the quality and you can use them in any pair of shoes.
Socks are perfect for squeezing into the nooks and crannies in your packing cubes!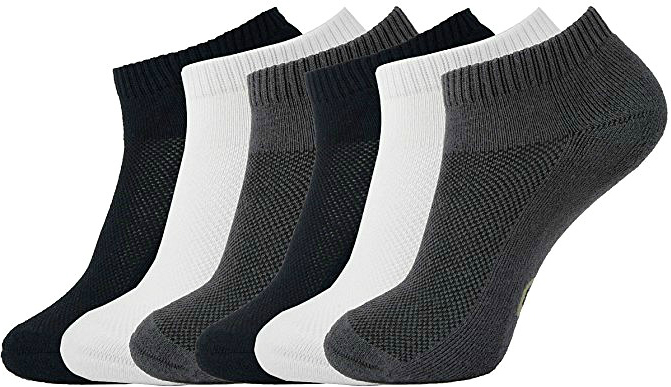 Bamboo Socks
Who would have thought bamboo could be used to make comfy socks? Bamboo fabric is beneficial for moisture-wicking and antibacterial qualities. One reader loves them, saying, "they are lightweight, incredibly soft, and kept my feet really warm in the cold rain. They really held up on the backpacking trips in the Pacific rainforest, too."
These warm socks also have a cushioned sole and an anti-slip design on the heel to make sure the sock stays in place.
here's our readers' top picks for the best compression socks!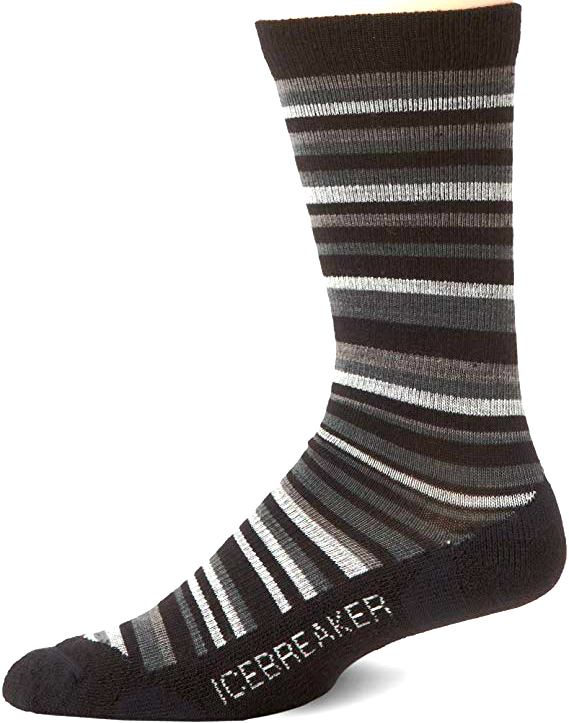 Icebreaker Merino Icebreaker Merino Lifestyle Light Crew
Icebreaker Socks
Like the Darn Tough socks, Icebreakers come with a lifetime guarantee. Made from a mix of merino wool, nylon, and lycra, the fabric offers odor resistance. They're some of the warmest socks yet still lightweight, durable, and strong.
Plus, the reinforced heel and achilles support keep your feet comfortable. One reader said, "great socks for keeping you warm."
These are the best under layers to keep the rest of your body warm, too!
---
What do you think are the warmest socks for winter travel? Please share in the comments!
---
For more ideas on what to wear in cold weather, please read:
---
LIKED THIS POST? PIN THIS PIC TO SAVE IT!
---
I hope you liked this post on the warmest sock for winter. Please share with your friends on Facebook, Twitter, and Pinterest. Thanks for reading!
---