Support TFG by using the links in our articles to shop. We receive a small commission (at no extra cost to you) so we can continue to create helpful free content. Thank you, we appreciate it!
Have you heard of merino wool? It's the ultimate travel fabric and it will revolutionize the way you pack! Want to pack light any time of year? Keep reading.
---
Best Merino Wool Clothing
by Juanita Miller
---
I love traveling and nutrition. In the past 24 months I've been across USA (Hawaii, California, Montana, Washington, Idaho, Texas, and Utah), Myanmar, Thailand, Canada (British Columbia and Alberta), and Nicaragua. I travel for pleasure, photo journalism, and work as a Holistic Nutritionist.
On my travels, there are certain items that are my absolute travel must haves and they all have one thing in common: merino wool.

Ibex thermals (This brand has now gone out of business,For another option, check out Icebreaker.)

Why merino wool?
Merino wool is a popular and recommended fabric for travel because it wicks away moisture, it's  lightweight, and ultra-warm.
Another smart traveler secret is to re-wear clothing more than once without washing. One of the biggest benefits of traveling with clothing made with merino wool is that it can be reworn several times without washing. Some travelers have even gone weeks wearing it repeatedly without washing it! Read more tips about this secret packing strategy here!
Note: merino wool is the best fabric for travel because it can be re-worn several times without washing. If you attempt to wash this while traveling it may take forever to dry!
It's also long lasting, durable, versatile, and you'll only need a few items so they help you pack light!
I am a sucker for anything merino wool and when I won TFG's big $500 Amazon Holiday Giveaway last year, I stocked up on these pieces. Check out the best merino wool clothing for women, I wear these pieces almost every day:
Icebreaker Siren Cami Top
This is my favorite clothing article that I never leave home without. Worn as an undershirt or as a tank top by itself, it's the perfect base layer of any outfit and can be used in cold or hot weather.
Icebreaker Multisport Micro Sock
Multisport Ultra Light Cushion Micro Socks
Guess what?! Your socks won't smell while wearing these! I wear them for three days at a time before needing to change them… and that's incredible.
This pair is perfect for hot weather, like summer or traveling in Thailand. But, if you live in the arctic like me (Canada) check out Icebreaker's warmer designs.
This is also a great strategy when taking socks for trekking adventures so you can minimize your gear. Here's a good pair!
Ibex Briefs
I absolutely love my merino underwear and I love Ibex's briefs for women because they cover my large bottom. Remember Alex's recent post about boobs making it difficult to shop for clothing?
Well, that's the problem with my bottom. I love that this pair gives full coverage, which makes me feel more comfortable. If a large bottom isn't a concern, then I recommend Icebreaker's cute selection!
Want more options? Here's a round up of the best travel underwear!
Buff Headwear Merino Wool Buff
This scarf goes everywhere with me… in every season and to every country. When I'm freezing cold in the Canadian Rockies I wear it as a toque (that's Canadian for beanie or hat). When I'm flying by airplane at night and it gets chilly I wear it as a scarf.
It also comes in handy when I driving at lightening speeds through a sandy terrain on an electric bike through the ancient ruins of Bagan, Myanmar.
Find out what to wear in Myanmar!
Ibex Woolies Thermal Top and Bottom
Icebreaker Long Sleeve Crewe | Icebreaker Oasis Leggings
TFG's editor also swears by merino wool, especially in the winter. As a Los Angeles native and serial sun chaser, living in England was challenging as the weather was much colder than she was used to. Merino wool helped her cope and save suitcase space, too!
As you can read about in this post, merino wool thermals under light layers kept her warm and cozy on an icy cold Christmas day in England. She layered her clothes so well, in fact, she was the only one not shivering  while outside enjoying village festivities.
Everyone always worries about not being able to pack light in the winter but yes, it is possible. The secret? Thermal underwear for women!
Learn more about her strategy and how to pack for cold weather!
Still not sure why merino wool clothing for women is the best for travel?
Because it majorly cuts down on what I need to pack and won't get smellyy, which means I can wear the same item multiple times without needing to wash it!
For a ten night trip I will tank 1 merino cami, 5 pairs of panties, and 3-4 pairs of socks as my core basics. I love not having to wash and wait for my clothes to dry while traveling. Where I blunder is I bring too many Tshirts, but I just love them all.
I've worn my black cami at least 6 days a week for over two year….with only washing it every 2 nd or 3 rd week! That's like 730 days with only 40 washes!
Think that's gross? Merino wool really wicks away sweat without smelling.
Give it a test…buy a merino wool cami and wear it every day for 2 weeks… I guarantee you that it still won't smell.
---
It's been great learning from Alex at Travel Fashion Girl. Their packing lists and travel capsule wardrobes have been a lifesaver in helping me pack the essentials. Check them out!
What do you think is the best merino wool clothing for women? Share in the comments!
---
For more travel packing tips, please read:
---
Hope you liked this post on the best merino wool clothing for women. Please share with your friends on Facebook, Twitter and Pinterest. Thanks for reading!
---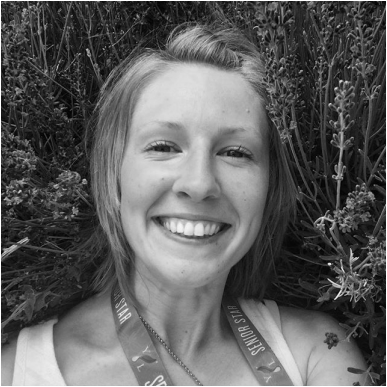 Author Bio: Juanita Miller is a Holistic Nutritionist who loves traveling, non-synthetic clothing and clean eating. When at home, she offers nutritional coaching and wellness retreats. She believes you can eat clean, even while traveling. Follow her on her website Juanita Miller.
---