Support TFG by using the links in our articles to shop. We receive a small commission (at no extra cost to you) so we can continue to create helpful free content. As an Amazon Associate, we earn from qualifying purchases made on Amazon in addition to other retailers featured on the blog. Thank you, we appreciate your support!
Mexico's a popular destination year-round, and for good reason: the weather is beautiful and there are so many unique cities and regions to visit. Before hitting the road, you'll want to know what to wear in Mexico so you can look stylish and feel comfortable. Read on to find out!
---
What to Wear in Mexico
Written By: Sebrin Elms and Angela Sterley
---
Table Of Contents
Right below the US – in southern North America – lies Mexico. Known for its cultural festivals, sunshine and delicious food, Mexico is becoming a more popular travel destination each day. 
There are so many popular tourist destinations, on both the east and west coasts, not forgetting the huge capital that is Mexico City.
Here's what you're going to need for your Mexico packing list.
Mexico Clothing Style
When wondering what to pack for Mexico, keep in mind that the country's clothing style ranges from traditional dresses to stylish jeans, tops, and sundresses. The overall style is casual though some professions require nicer dress or uniforms. Heat and proximity to the beach influence styles in coastal areas, where they prefer looser, lightweight fabrics and silhouettes.
The climate in Mexico makes fashion somewhat tepid throughout the year, with more of a focus on functional items (things like swim cover ups rarely change too much from season to season!). But, you'll find yourself needing bright colors, loose fabrics and as many swimsuits as you can bring.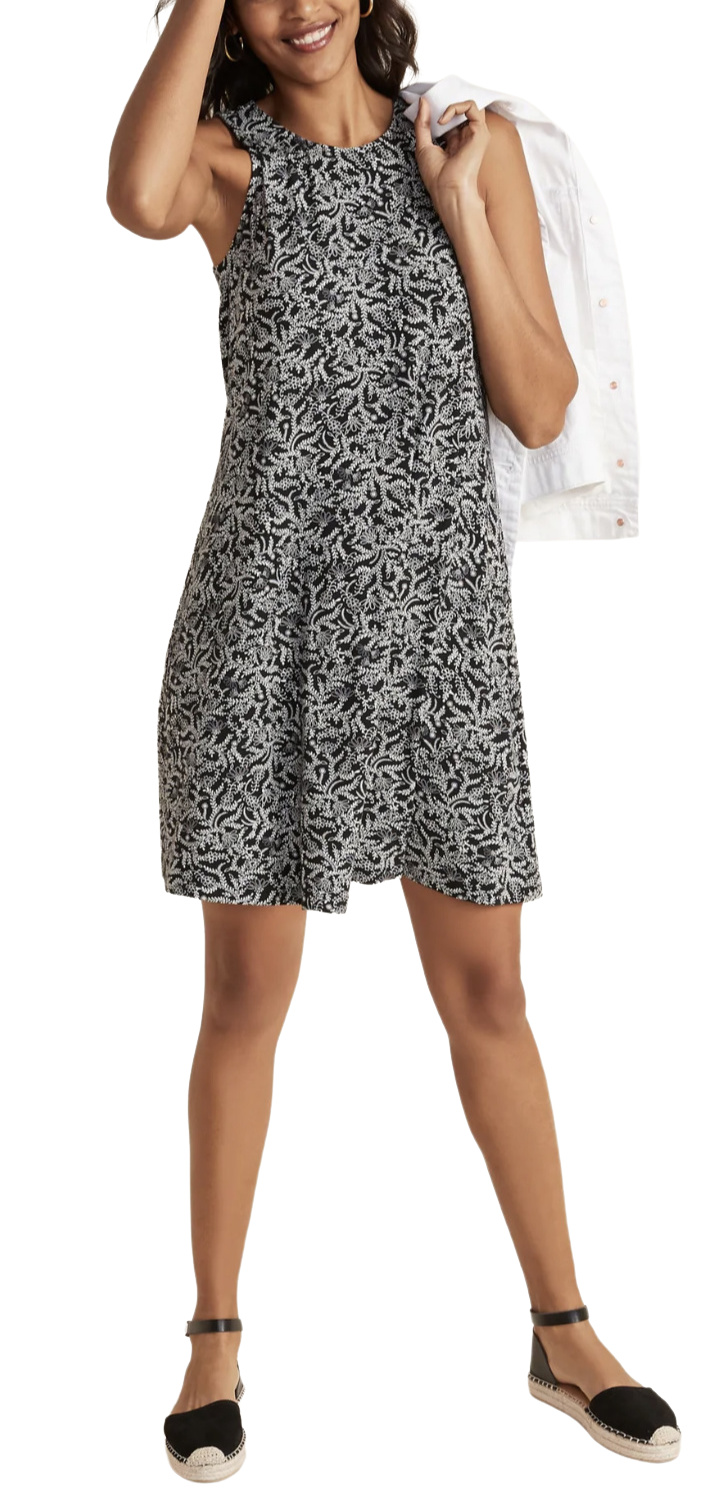 Old Navy Sleeveless Jersey Swing Dress
However, if you take a cruise or boat around the coast, make sure you prepare with a light jacket or throw – a denim jacket is a staple that can be teamed with most outfits if you're looking to pack light. But, regardless of how much you're covering up, the tropical, south-of-the-border vibe is classic year-round.
You may feel the need to bare some skin at the resorts, but dress a bit more conservatively when visiting villages and towns.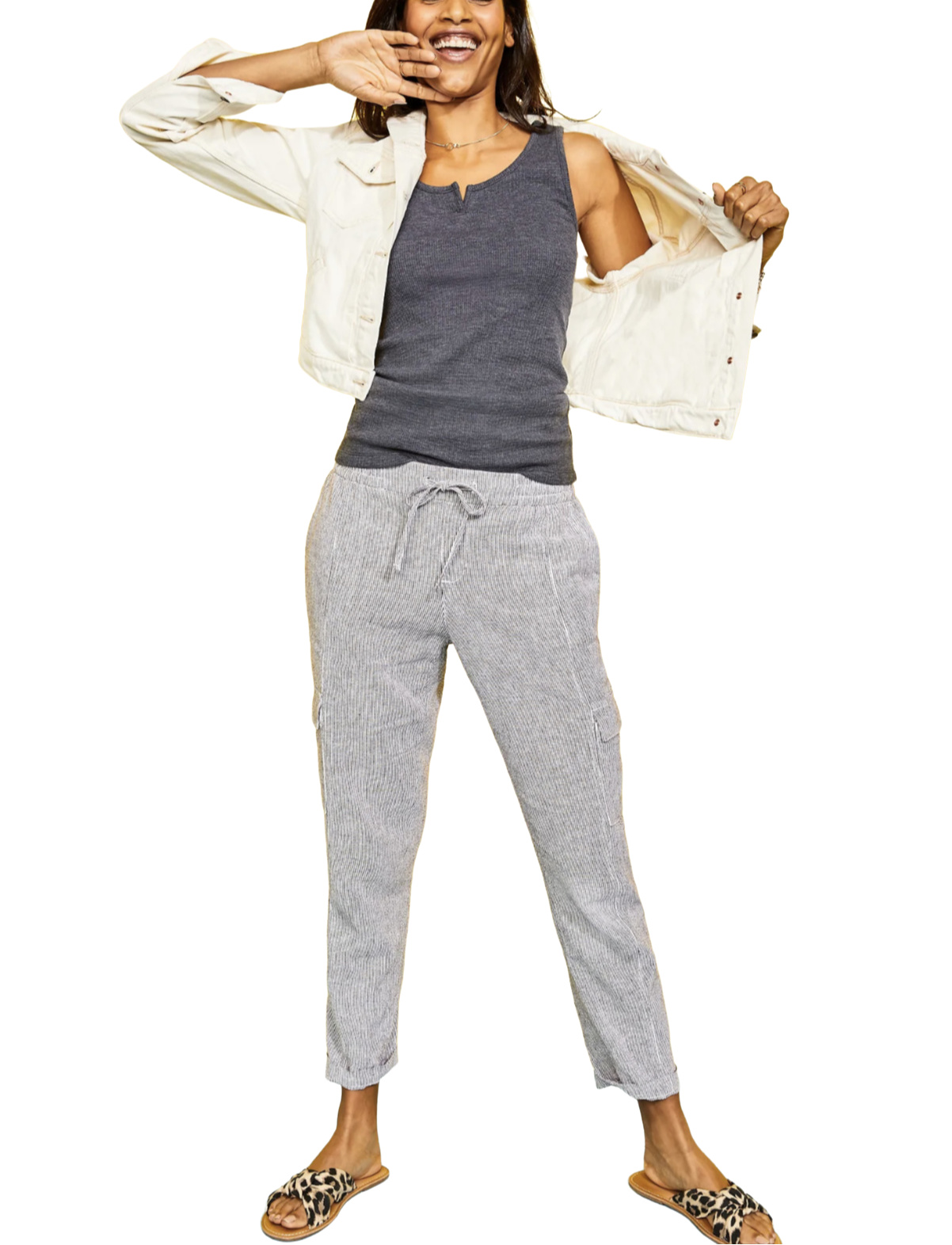 Old Navy Pinstriped Linen-Blend Cargo Pants
Parts of Mexico dress more conservatively but around the popular travel destinations on the western coast most summer clothing is acceptable and worn often. However, be sure to bring pieces that cover your shoulders and longer trousers or skirts if you plan to visit any religious sites such as cathedrals.
Mexico City is the bustling capital with millions of residents and tourists. Here you'll find a city chic vibe, but with breathable fabrics and thin layers to help control your temperature. 
Check out our list of chic, comfortable linen clothing pieces you can add to your travel wardrobe!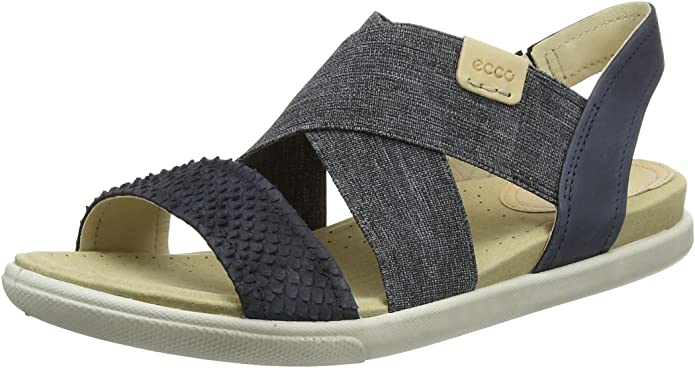 Ecco Damara Crisscross Flat Sandal
The Best Travel Shoes for Mexico
The primary choice for footwear on the west coast of Mexico is sandals. Since a large amount of time is spent exploring beaches and beach towns, sandals are a must to stay cooled off and comfortable during your trip. Bring a comfortable pair for walking, as well as a slip-on style such as flip flops or slides to take on and off easily for the beach.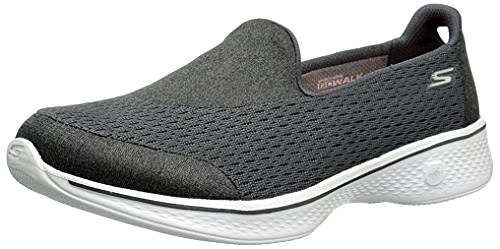 Skechers Go Walk 4 Charcoal Comfortable Sneakers
Be sure to also take along a pair of comfortable sneakers for any hiking or other more active excursions. This type of shoe is also a good option for staying comfortable while exploring parts of cities and towns that aren't as close to the beach.
These are our tried and tested reader recommendations for the world's best travel shoes!
Read these articles for specific fashion tips for these top tourist destinations on Mexico's east coast:
Shirt | Tank | Blouse | Tee | Blouse | Shorts | Jeans | Skirt | Dress | Tank | Cardigan | Raincoat | Shoes | Sandals | Hat | Bag
What to Wear in Mexico in Spring and Summer
The weather in the Baja California Sur region is traditionally quite warm during the spring. Temperature averages are in the '80s during the days in this season.
If visiting at the beginning of spring, March averages a few degrees cooler than April and May. Shorts, skirts, short-sleeve tops, and dresses are all commonly worn by visitors and locals alike.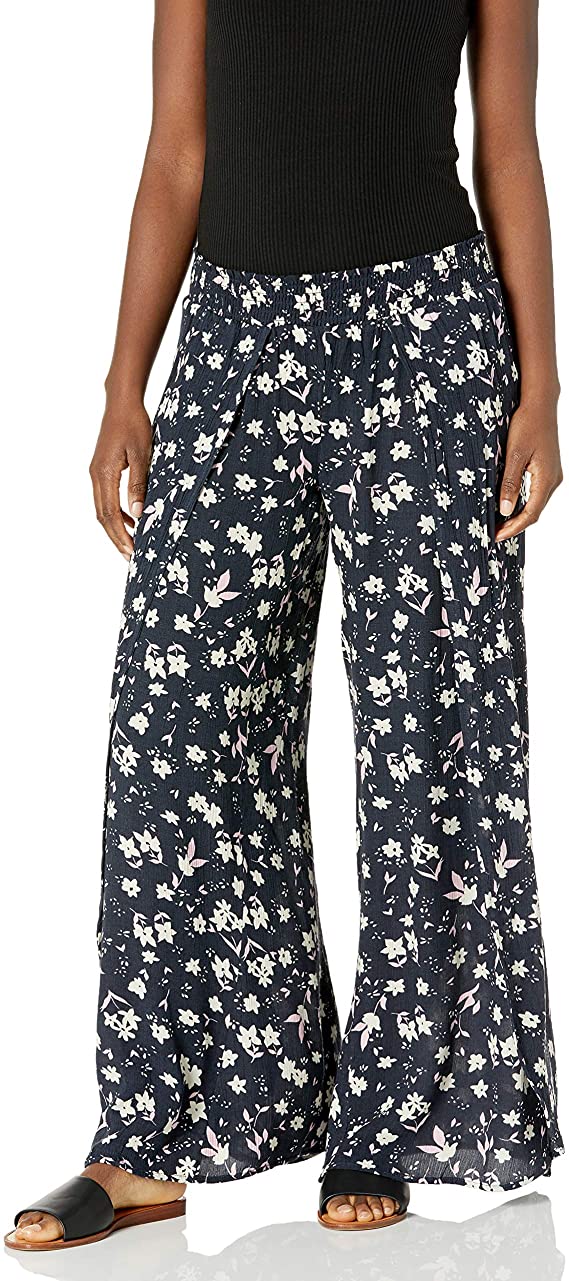 Nights can become a bit cooler so a light sweater or jacket is recommended to stay comfortable once the sun goes down. Nighttime temperatures average in the 60's.
Summer time is usually hot and humid, so skimpy clothing is all that will be needed around coastal locations. If you are headed inland or to a town or city, consider options that are breezy, but more stylish, such as wide legged palazzo pants and tank tops in cool fabrics such as cotton or linen.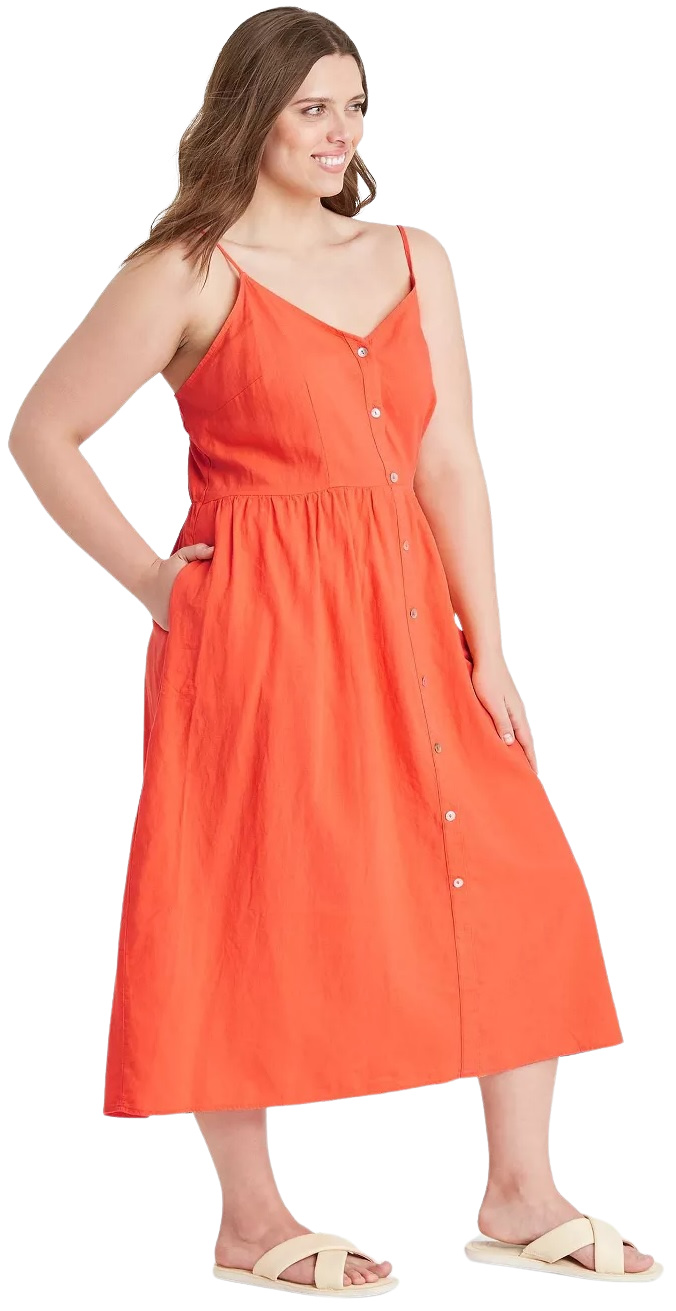 Sleeveless Button-Front Sun Dress | Sizes XS-XXL and 1X-4X
Mexico Packing List for Spring and Summer
The sun can be intense in the spring so it's important to pack wide-brimmed hat to help keep the sun off your face. Sunglasses are also a staple to protect your eyes from the scorching Mexican sun.
Pair your accessories with flowing summer dresses, lightweight shorts, and a light colored or colorful blouse. Pack a pair of sandals for the beach and comfortable sneakers for active excursions or exploring around town.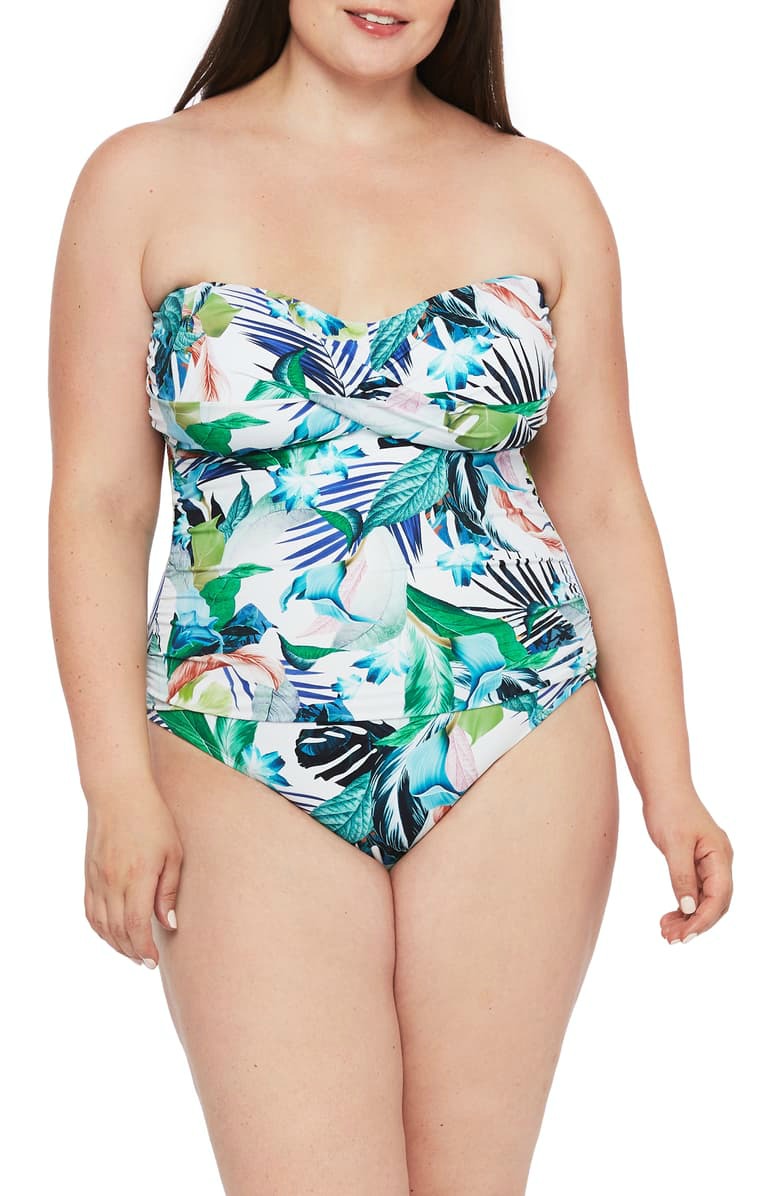 La Blanca Floral Print Swimsuit | Sizes 16W-22W
Because of the tropical locale, you're going to want a lot of bright colors or even bright white to stand out. This can include bright dresses, tops, and bathing suits.
Mexican beachwear is pretty standard, and you don't need to dress fancy unless you're headed to a high-end beach club. Don't forget sunblock (reef safe if you're close to the sea), a beach bag, and a towel for the inevitable beach day.
If you're headed to the west coast check out these articles for fashion tips for resorts along Mexico's Pacific coast:
.
Shirt | Tee | Blouse 1 | Longsleeve | Blouse 2 | Jeans | Shorts | Leggings | Dress | Dress | Cardigan | Raincoat |  Shoes | Sandals | Swimsuit | Bag
What to Wear in Mexico in Fall and Winter
Mexico is a vast country ranging in latitude. However its proximity to the equator makes it generally warm throughout the winter season.
Start by reading these general tips on packing for winter travel:
Cabo San Lucas, for example, ranges from the high 50s to mid 80s during this time of year while Ensenada (close to the California border) ranges from the high 50s to mid 70s.
And even the east coast only slightly differs from the west. Tulum reaches the mid 70s to 80s while Baja California experiences the same temperature, with just a bit of downpour.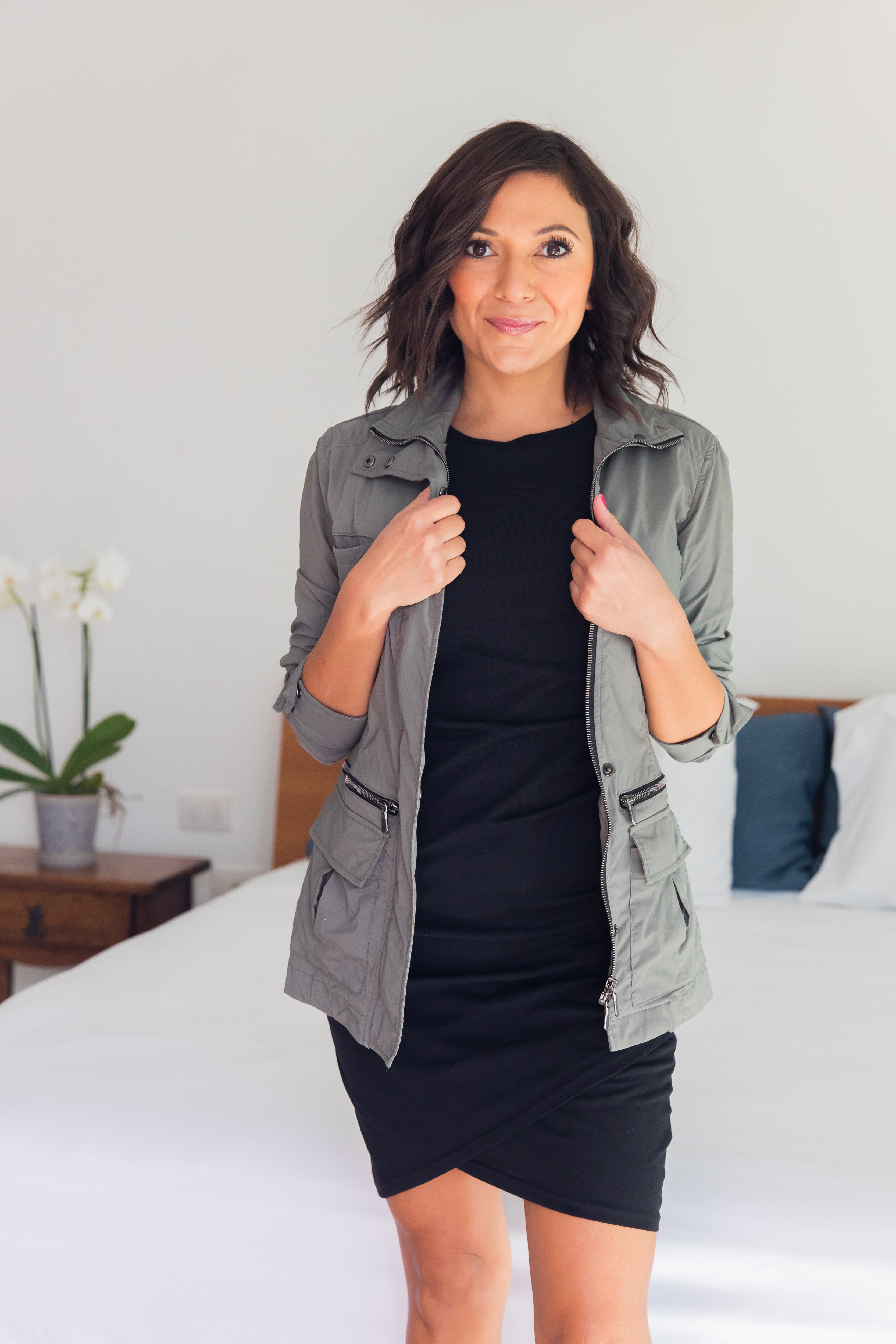 Leith Tank Dress worn with Anatomie Kenya Jacket
The east coast does have a wetter time in the fall, as this is the Caribbean hurricane season, so be prepared for some tropical showers on some day, by packing an umbrella. 
The northern and central parts of the country can feel cooler. In winter in Mexico City the daytime can feel comfortable, but early mornings and evenings are cold enough for you to pack a coat.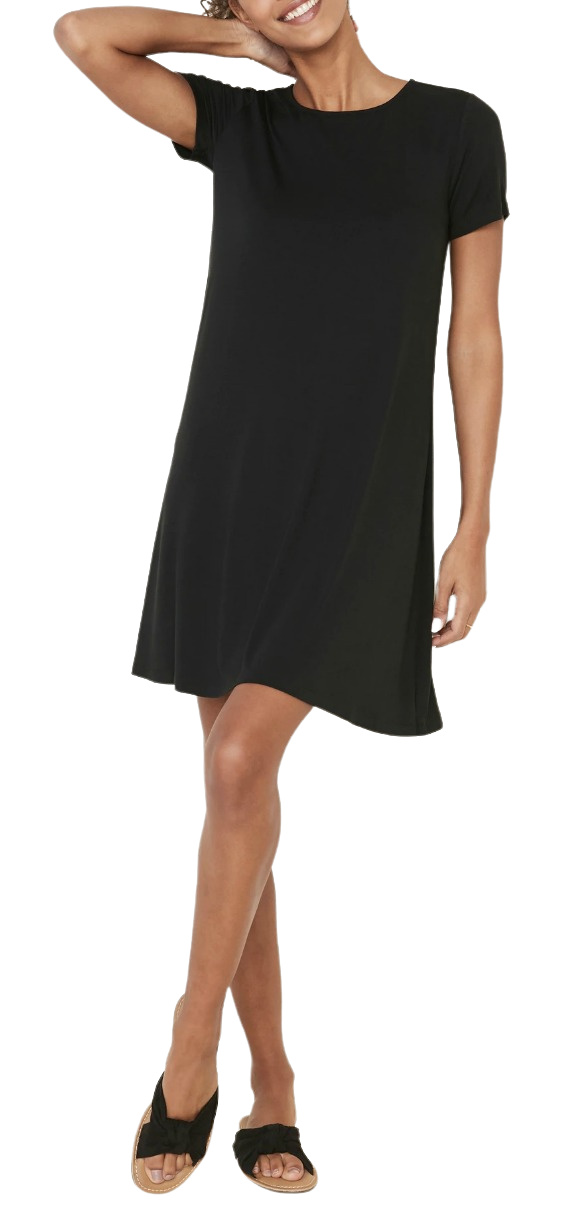 Mexico Packing List for Fall and Winter
Wandering around historical sites, like the Palacio de Belles Artes of Mexico City or Chacchoben of Costa Maya, requires a little bit more of a photogenic outfit.
You'll still want to dress casually so as to not call too much touristy attention to yourself. A mid-length sundress or cute shirt and jeans combo would be the perfect outfit.
One of the most important essentials you can pack when visiting Mexico is sunscreen. The sun can be harsh year-round so it's important to come prepared to protect your skin.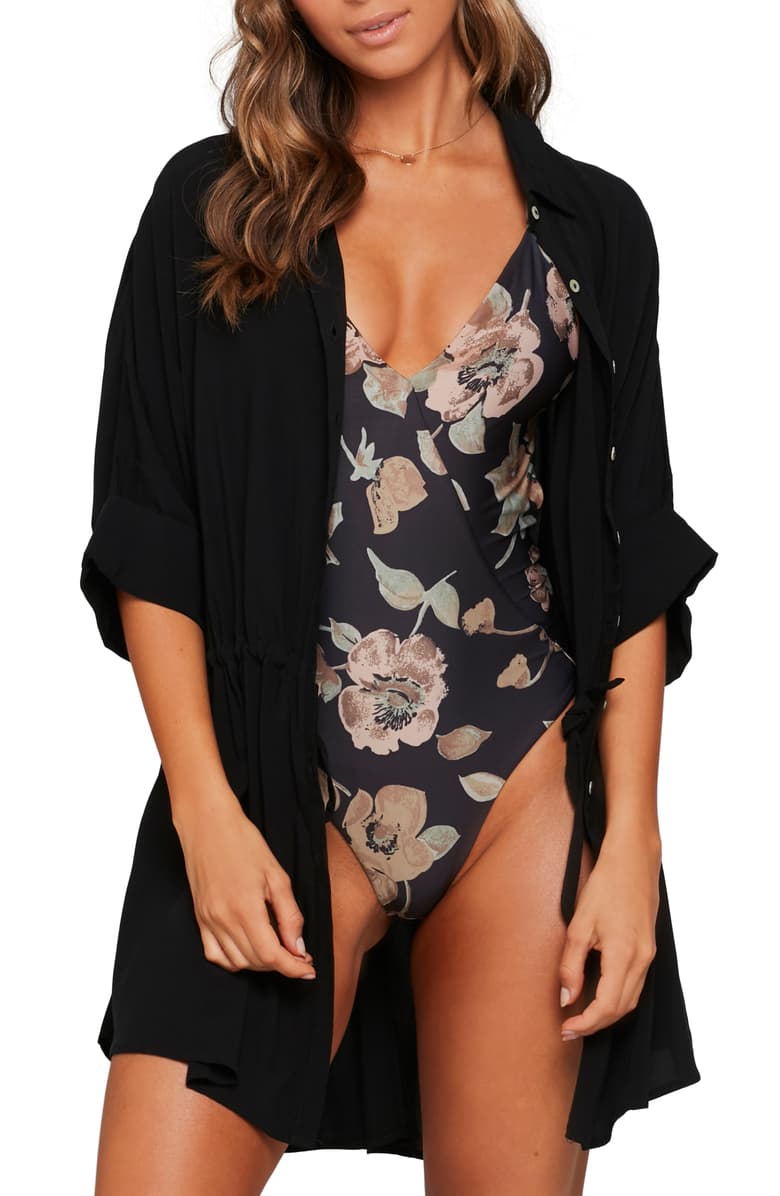 Depending on what part of the country you're visiting during the wintertime, make sure to bring a rainproof option. This can be a waterproof jacket, shell, or poncho.
Lastly, despite the fact that Mexico can get a tad chilly at night, you're still going to end up in the water. Make sure you bring all of the beach items as usual, with just a few more layers. A couple of swimsuits, a coverup, and a jacket would be perfect.
Take a look at these stylish and Insta-friendly travel raincoats for women!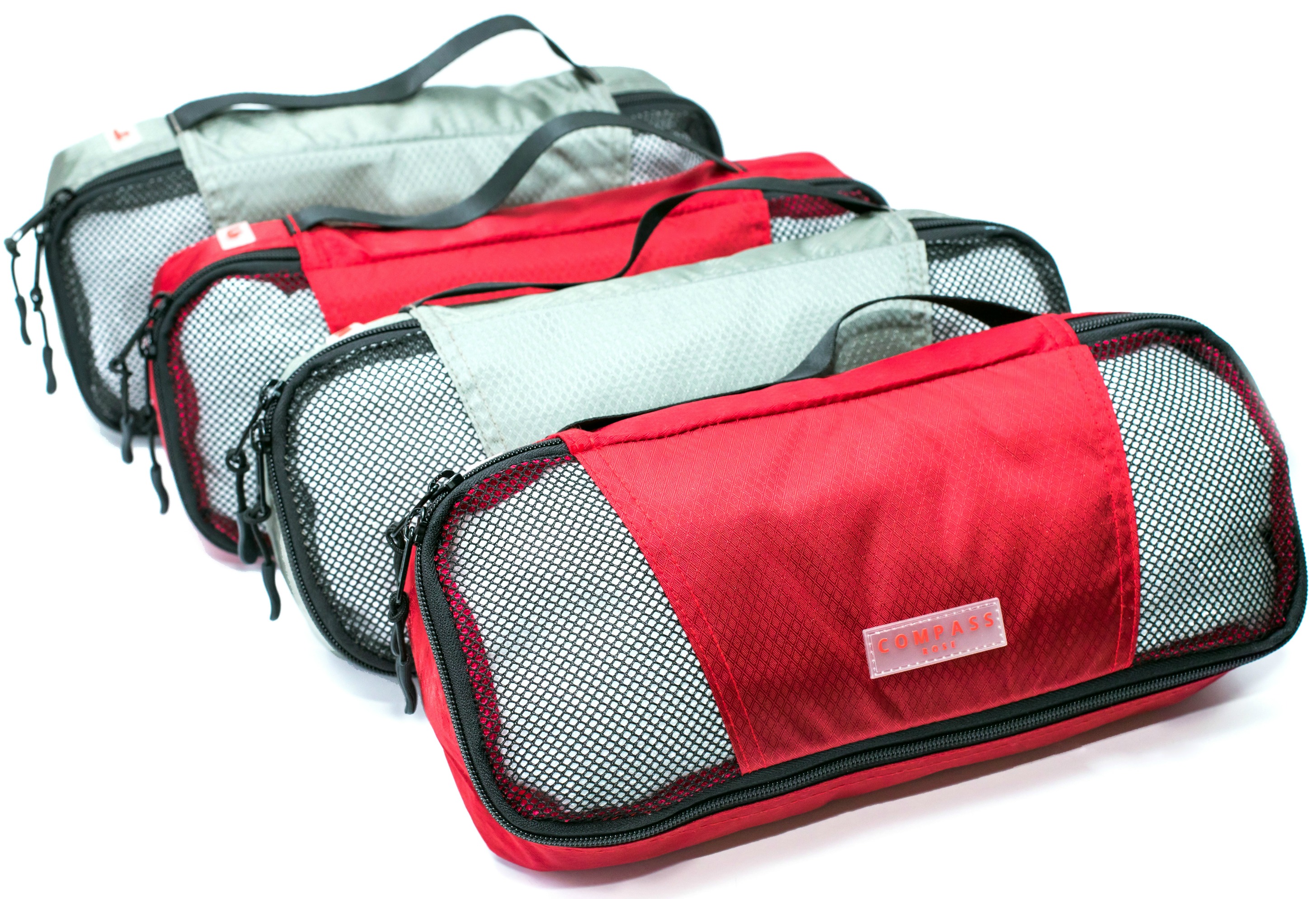 Compass Rose Travel Packing Cubes
How to Organize Travel Clothing
One way to organize your travel wardrobe is by using packing cubes. The Compass Rose packing cubes have a numbering and color system so it's easy to identify where everything is! The video below demonstrates this.
Learn our hacks with packing cubes in this video!
We also put together a five-part YouTube series showing the different methods to use packing cubes for travel. If you use this specific packing strategy, packing cubes can also compress your belongings. This is the secret to traveling carry-on only!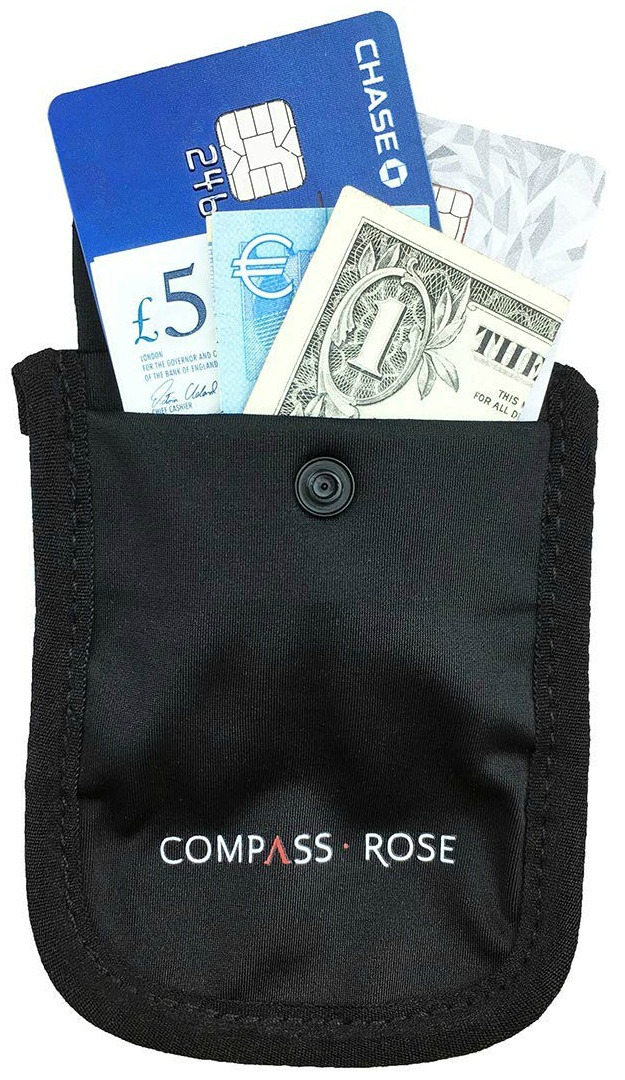 Compass Rose RFID Secret Bra Wallet
Mexico Travel Tips
The Mexican people are extremely welcoming and helpful. Though it definitely helps to study a bit of Spanish before your arrival, tourist destinations on the coasts often have many friendly English-speaking locals.
If you plan to spend more time in more off-the-grid areas then learning a few Spanish basics will go a long way.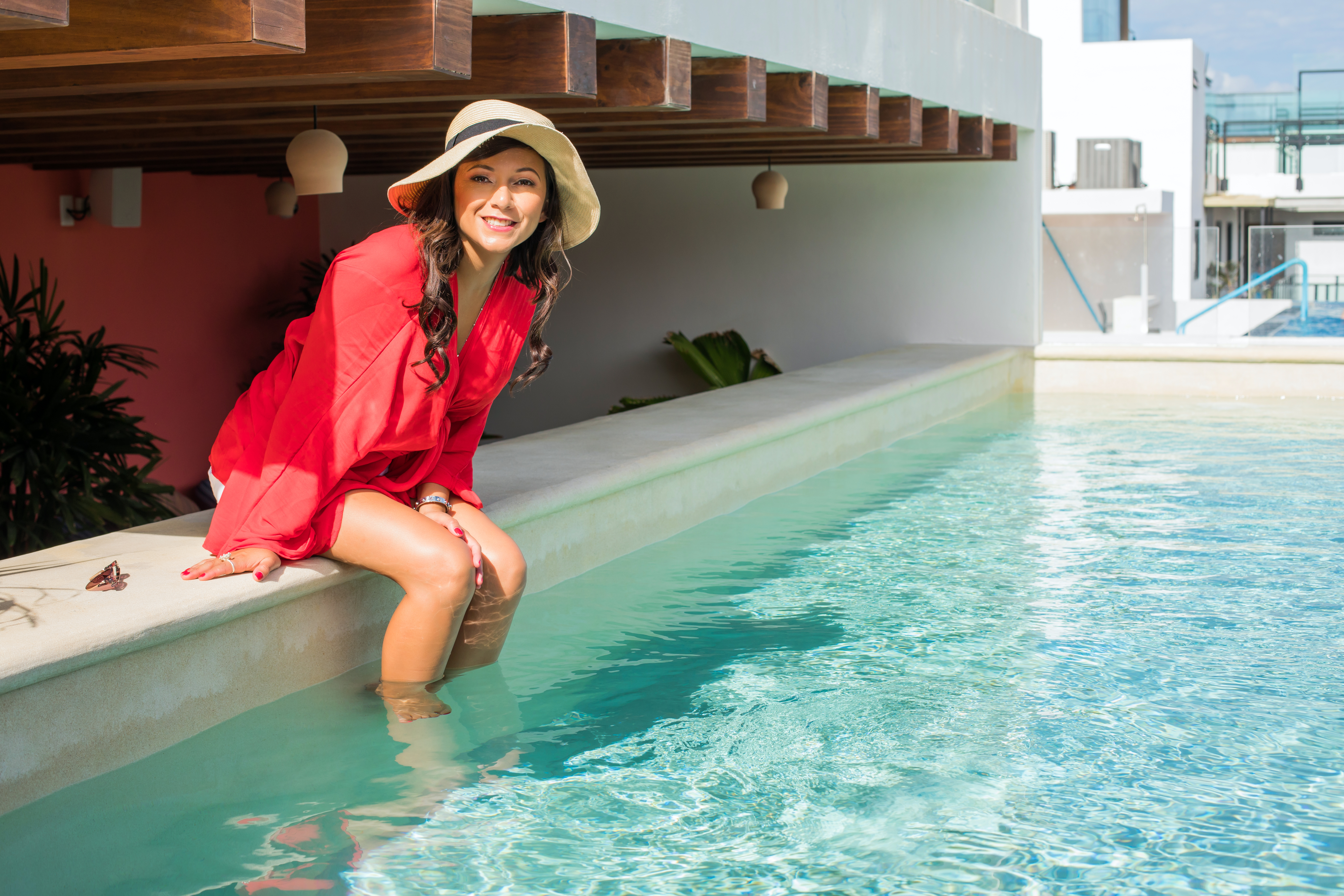 Hotel Morgana, Playa del Carmen
Mexico Accommodations
Mexico has just about every type of accommodation you could ever desire. All-inclusive resorts, family hotels, private villas, volunteer housing, Airbnb casas, and hostels throughout the country.
As Mexico is becoming a more popular option for tourists, eco-villas and eco-resorts are steadily growing.
Read these Airbnb tips for more info!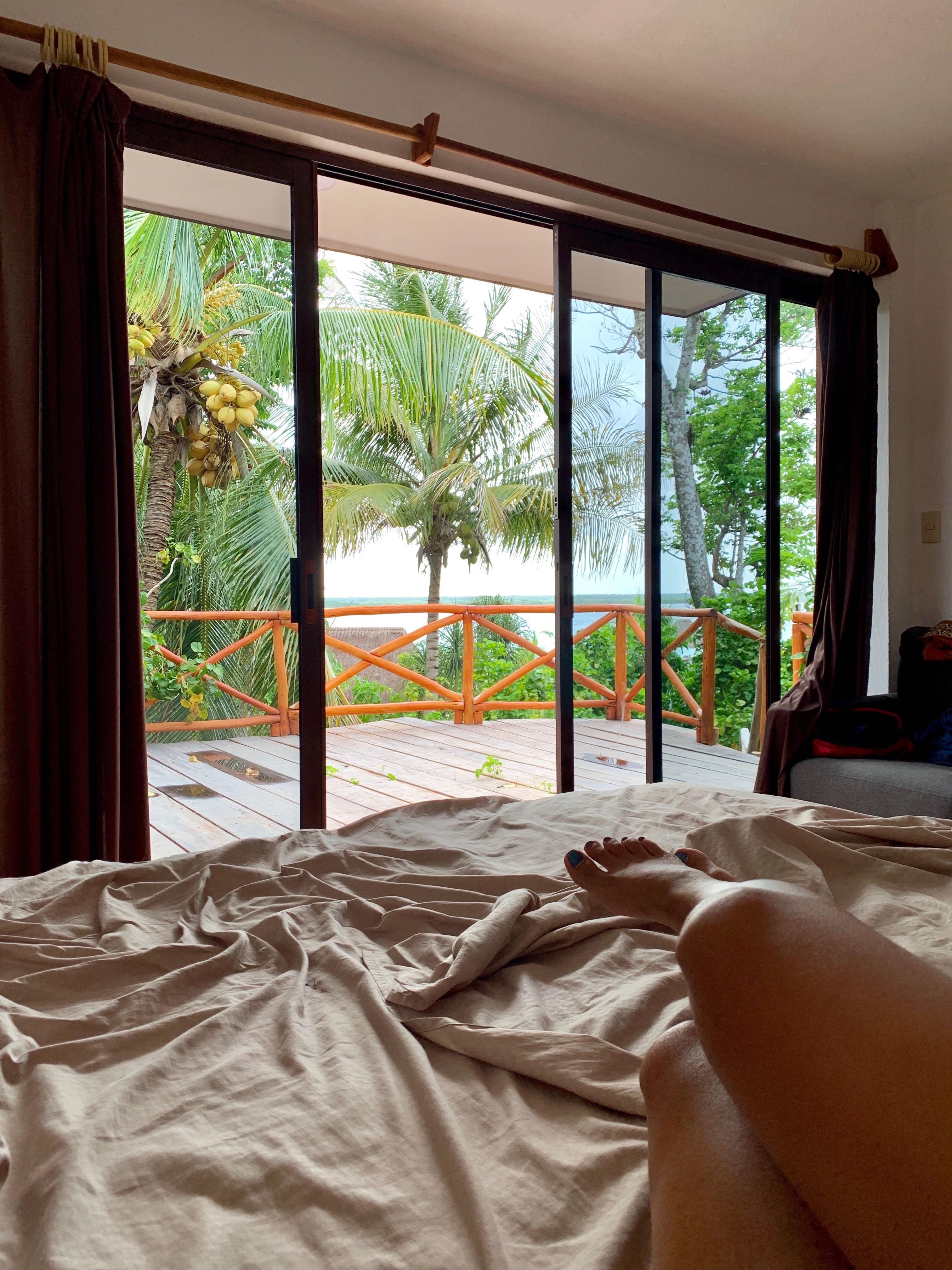 Bacalar, Quintana Roo
If you prefer the convenience and comfort of a hotel room, try using Agoda and Hotels. Tip: Hotels.com gives you a free night for every ten nights you book!
For hostels, Travel Fashion Girl recommend Hostelworld and Hostelbookers. Always read the reviews before booking to get the best idea if the hostel is right for you. Some are quiet and family friendly while others are known for their party atmosphere.
Are hostels safe? Here are our tips for women staying in hostels!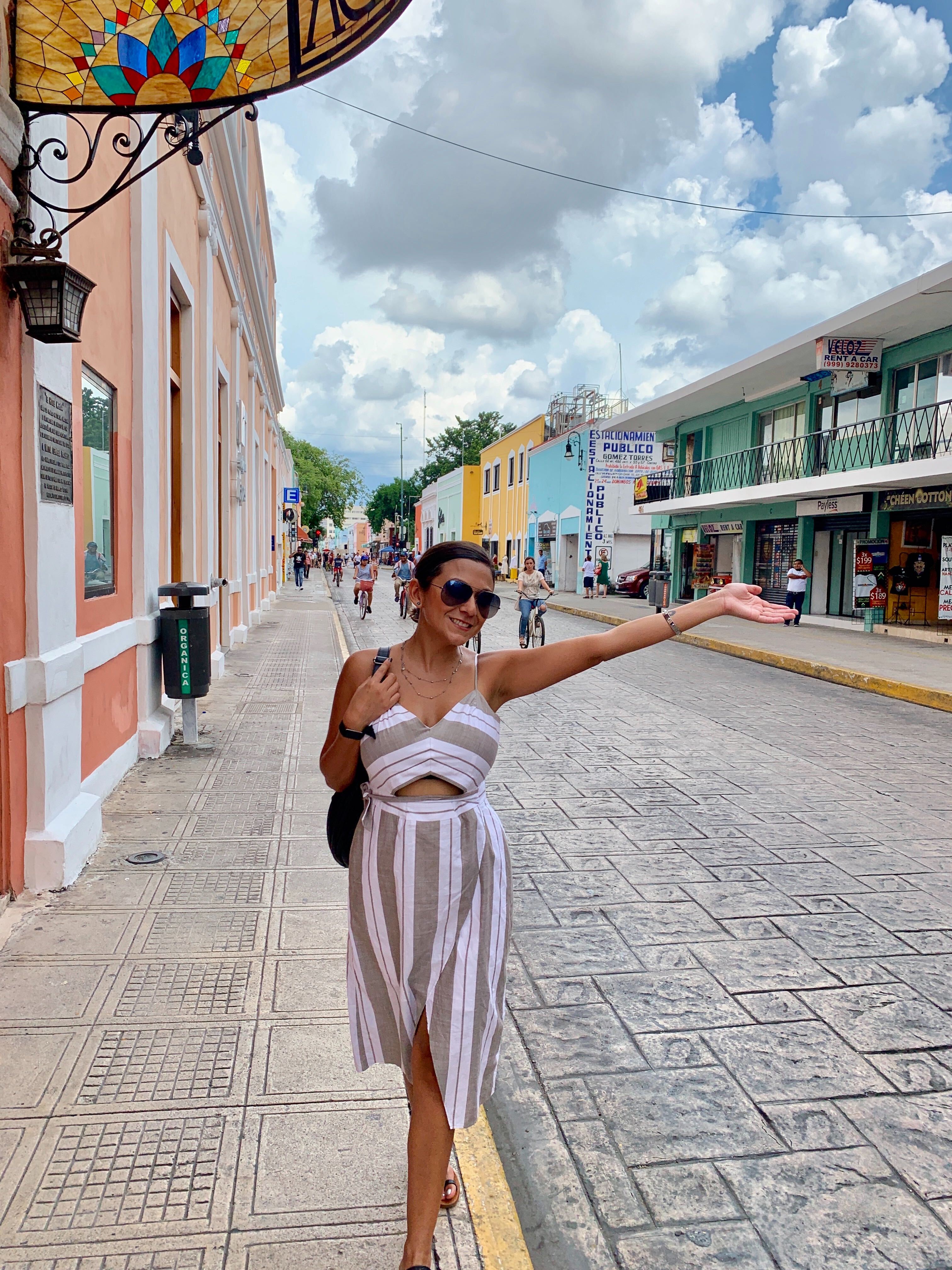 Mérida, Yucatan
Mexico Transportation
Most of your transportation throughout Mexico will be via automobile. Whether you're driving yourself or taking the vast network of buses, driving is the country's main mode of transport.
Buses can take a while to get from place to place as the country is so expansive. However, they are cheap and generally quite comfortable and air conditioned. 
Mexico also has a reliable airline connections, with airports in good proximity to most of the tourist destinations. Flight times are reasonable from the US, so a weekend getaway is a good option.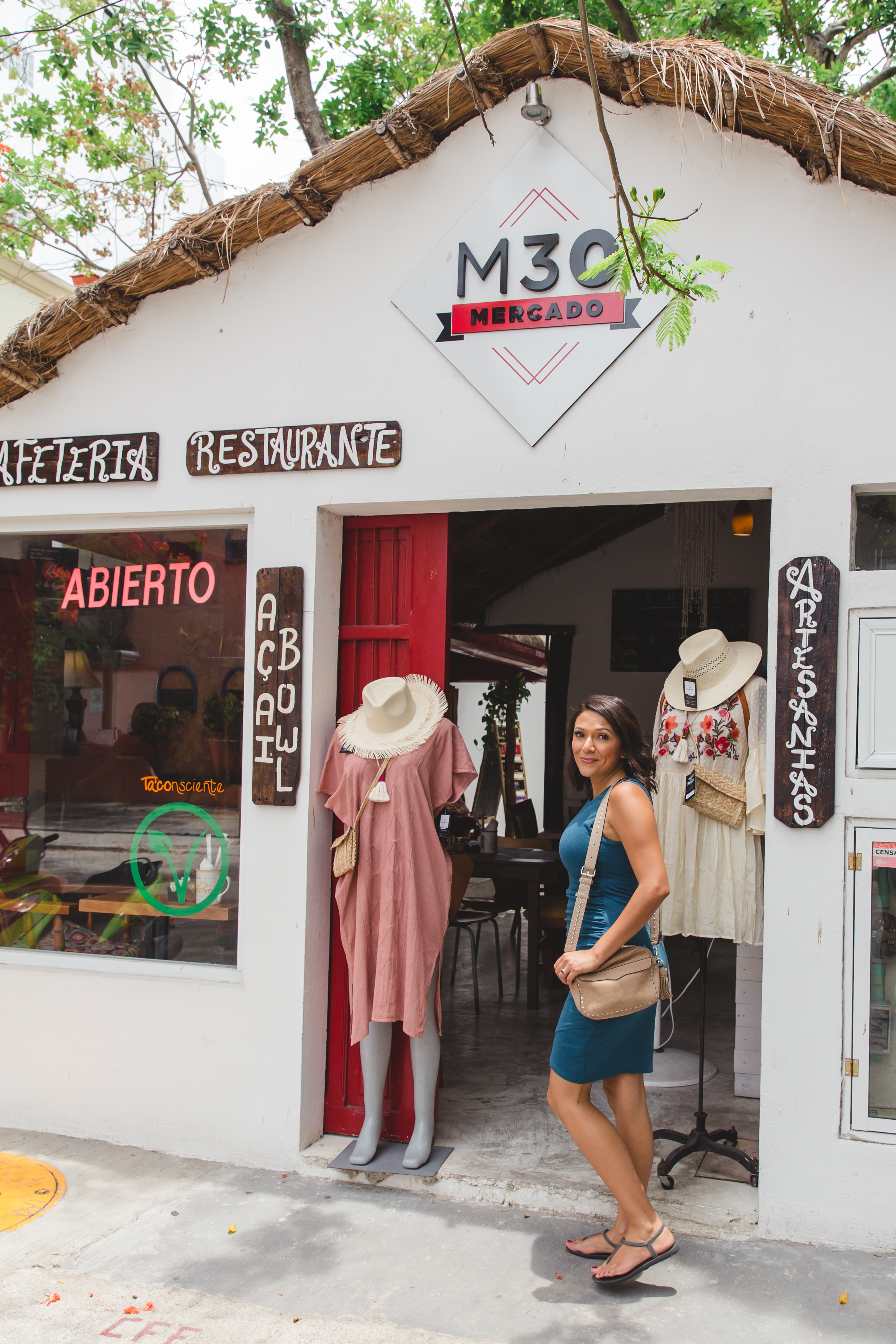 Wearing Leith Tank Dress in Playa del Carmen
Mexico Shopping
If you arrive in Mexico and realize you haven't quite packed everything you need, you are in luck. Many of the popular travel destinations in Sinaloa and Baja California on the west coast, and Cancun and Playa del Carmen on the east coast, also have many stores where you can pick up both imported and locally made clothing and accessories.
Mexico is also a prime destination for finding deals on silver jewelry and stones such as turquoise and opal.
In smaller shops and stalls in flea markets it is common to barter to get a lower price as vendors often post their asking price higher than they are willing to sell each item for. Shoe stores, commonly known in Mexico as Zapaterias, are often found in popular tourist destinations.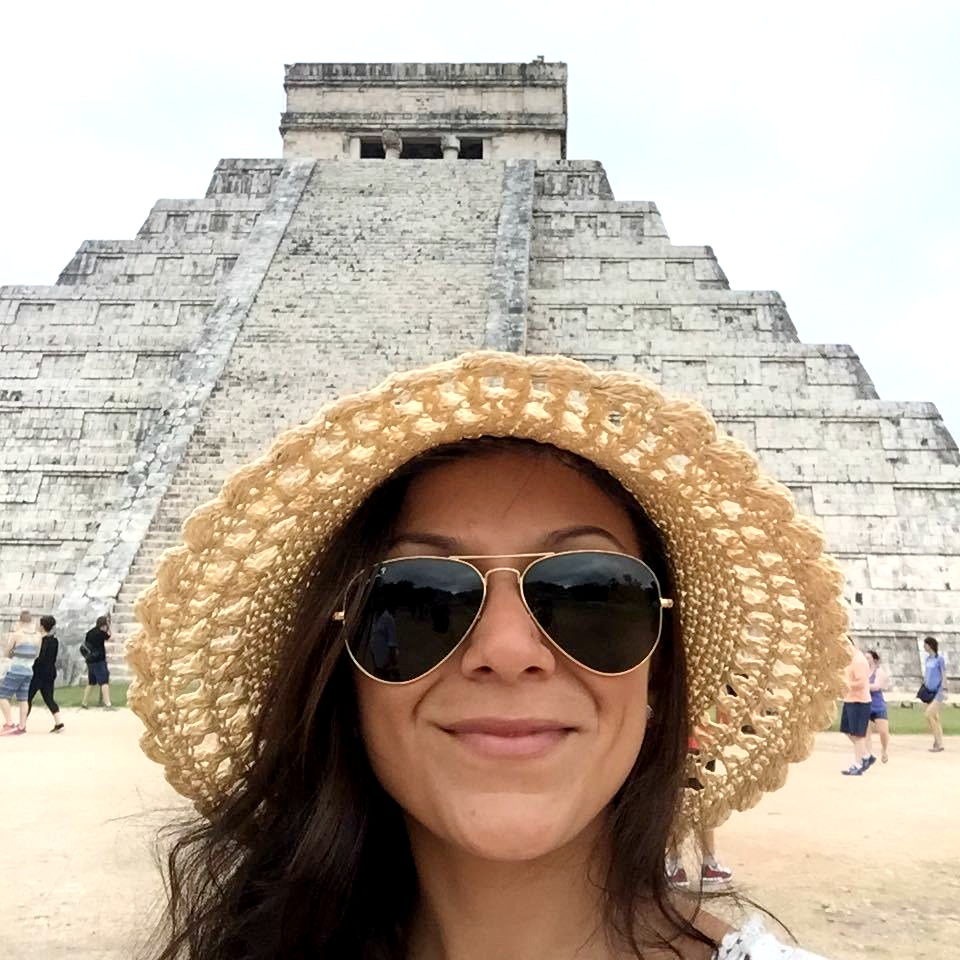 Chichén-Itzá, Yucatan
What to Do in Mexico
One of Mexico's greatest attractions (and one of the new world wonders) is the Mayan ruins of Chichen Itza.
Lots of the tourist parks along the coasts have theme parks and adventure parks close by for thoses who desire a little more action on a trip. Ziplining and ATV riding are available in a lot of areas.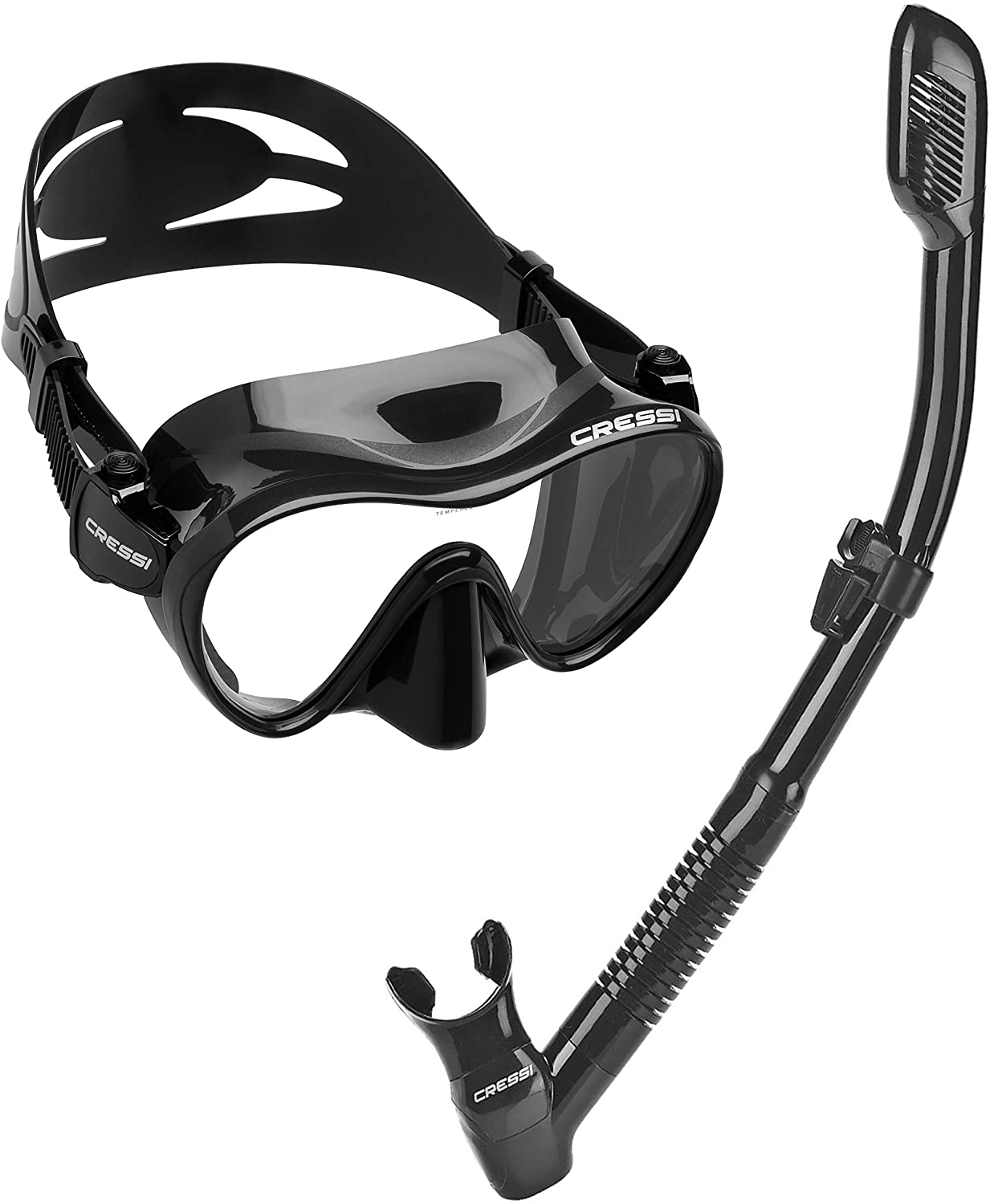 Cressi Scuba Diving Snorkel Set
Not to mention the watersports! If you're staying close to the coast then you'll find snorkeling and scuba diving are easily accessible, with options for beginners and seasoned divers. 
You may also want to try paddleboarding, fishing or just enjoying the view from a private chartered catamaran cruise. 
If you're looking for some real Mexican culture, enjoy one of the country's many festivals.
Día de Los Muertos takes place in the middle of fall and has huge celebrations and events throughout the entire country. While winter Mexican festivals include Día de los Inocentes, La Posada, and, of course, New Year's Eve!
Read these articles for destinations in Mexico:
---
What are your tips on what to wear in Mexico? Share below!
---
For more Mexico packing tips, please read:
Suggested Travel Resources:
---
LIKED THIS POST? PIN THIS PIC TO SAVE IT!
---
We hope you liked this post on what to wear in Mexico. Please share with your friends on Facebook, Twitter, and Pinterest. Thanks for reading!
---
Author Bio: Sebrin is a newlywed, flower child, and travel-obsessed blogger. When she isn't traipsing the globe with her husband, you can find her curled up with a book, snuggling with her kitty babies, or binge-watching Netflix. Follow along her travels on her blog or instagram!
---
Author Bio: Angela Sterley is a Los Angeles-based travel and lifestyle blogger. She has a background in the fashion industry and is on a mission to explore all the world has to offer. Join her adventures on Destination Drifter and follow her on Instagram.
---