Support TFG by using the links in our articles to shop. We receive a small commission (at no extra cost to you) so we can continue to create helpful free content. As an Amazon Associate, we earn from qualifying purchases made on Amazon in addition to other retailers featured on the blog. Thank you, we appreciate your support!
On Mexico's Pacific Coast, you'll find Cabo San Lucas, a resort town at the tip of the Baja California Peninsula. Rated as one of Mexico's top tourist destinations, Cabo is known for its beautiful beaches; fabulous scuba diving with an array of marine life; and the sea arch—El Arco de Cabo San Lucas. 
This touristic haven is a fabulous destination to enjoy a mini-break with your loved one, a lively girls trip, family holiday, or even a beachfront wedding. The only thing you need to do is book your ticket!
---
What to Wear in Cabo
Written By: Laura Pulling
---
Table Of Contents
Cabo is a tourist area that is a favorite due to its short flight from the US. It's a spot where you can relax and refresh, or explore and adventure, you can tailor your trip to your own lifestyle.  
Along the 'resort corridor, you can find luxury at some of the upscale resorts, where you can enjoy being pampered and be taken care of. Or you might prefer an Airbnb stay, or a more basic hotel, so you can get to really feel the flavor of the local town and area
Whatever your vacay style, you will need to know what things to pack for Cabo! Check out our top tips so you can pack light but stylishly!
Cabo Packing List According to Activities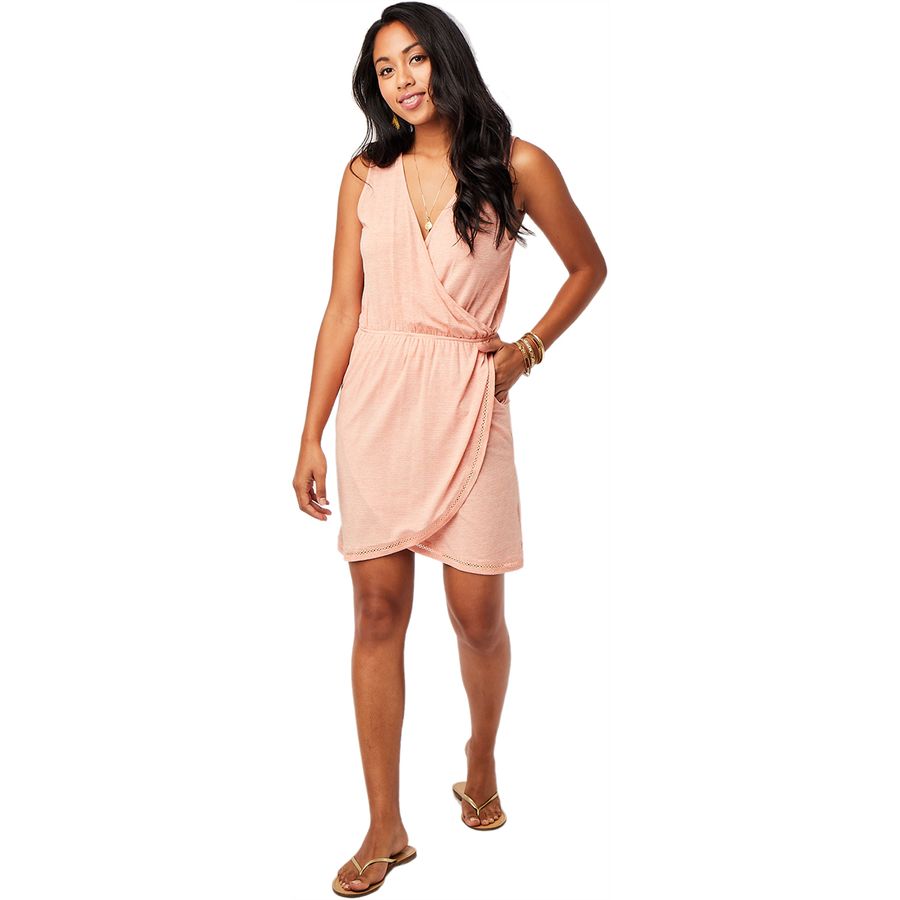 Relax at a Resort
Along the Cabo resort corridor, you can find a plethora of high-end resorts that are designed to give you a break from the real world and let you experience paradise in peace. Most resorts are an all-inclusive style basis, where once you arrive, everything is included; gourmet food, delicious cocktails, plus entertainment.
Usually, at resorts, people like to look their best, both in the daytimes around the swimming pool or in the evenings when they go for dinner and the evening show.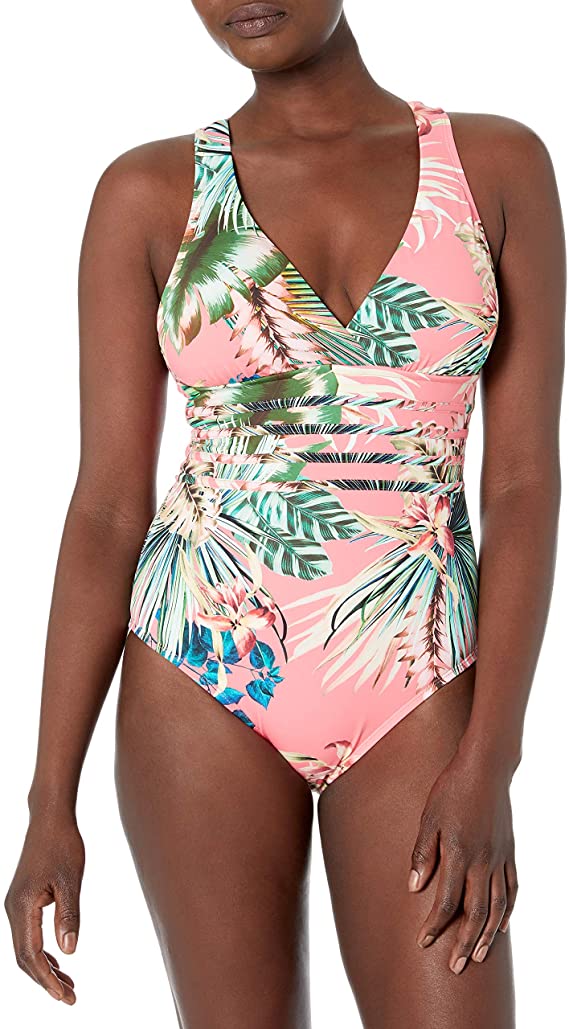 Tropical Print Swimsuit | Sizes 0-16 and 16-22 Plus
Daytime Resort Fashion
Obviously a swimsuit or bikini is essential, depending on how long your trip is (or if you are traveling with checked or carry on only), you may want to bring a couple of changes of swimsuit. I usually take 2, so I can easily alternate each day and have one drying whilst I wear the other.  
Choose a style you are comfortable in, people at resorts are friendly and the pool is a great place to meet new friends, so you want to feel your best. The good news is that one-piece swimsuits are hot right now! There are a ton of styles that can flatter your figure, whilst still looking glam poolside. 
If you prefer a bikini style, high waisted bottoms are super stylish and suit most figures.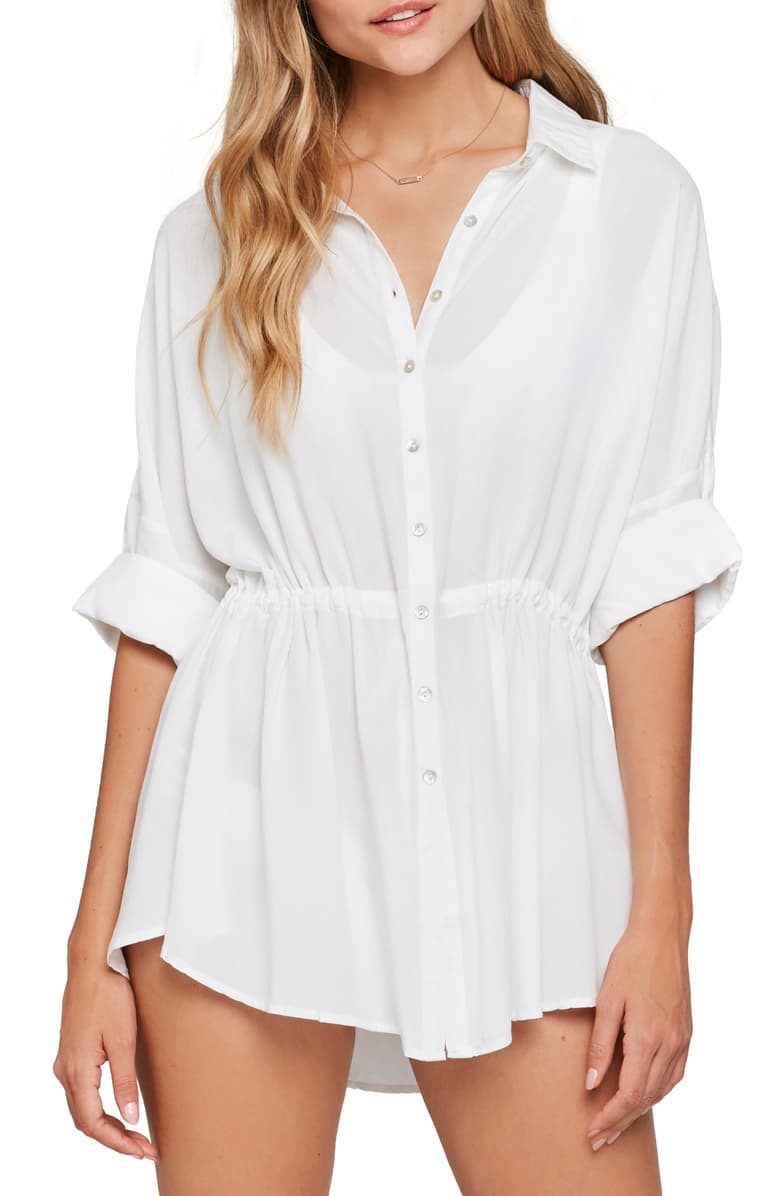 L Space Pacifica Cover-Up Tunic
You're also going to need a swimsuit cover-up for when you visit the restaurants and snack bars, or for when you just want to give your skin a break from the midday sunshine. Choose a light rayon fabric, as it is easy to pack, and keeps you a lot cooler than a polyester blend. 
Accessorize to complete the Cabo look, a wide brimmed sun hat will keep you from squinting in the sunshine, teamed with polarized statement sunglasses to finish the look. 
Many resorts have a jam-packed daytime entertainment and sports schedule, so if you're inclined to to participate in the beachfront yoga class or join in with the beach volleyball, you may want to pack a sports bra and leggings set so you can be at your active best!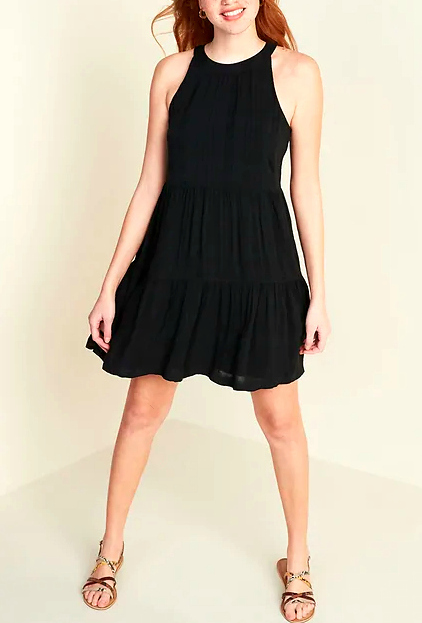 Old Navy Sleeveless Tiered Swing Dress
Evening Resort Wear
Be prepared to dress up on resort evenings. Guests treat each night as a posh night out, so heels and dresses are standard, although a nice pair of wedges or dressy sandals are an alternate option. 
Evenings during summer months are still warm and sticky, in excess of 75°F, so try to pack fabric that is lightweight and cool. A swing dress is perfect for hot summer resort nights, it can be dressed up with some cute jewelry and its relaxed fit will keep you cool. (Plus, you could dress it down for a daytime look too!)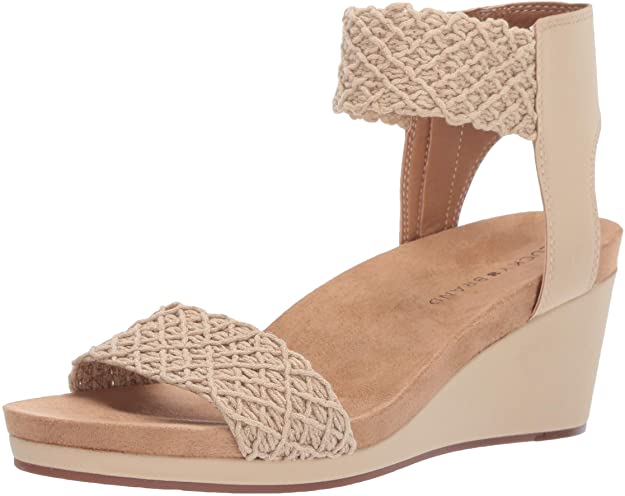 Lucky Brand Kierony Wedge Sandal
If you're planning a winter break, bring along a light jacket or blazer for when the nights become cooler.  
A lot of resorts also have themed 'gala' events, such as a Mexican Dinner or Black Tie Gala, so you may want to bring something special for this if an event lands on a day that you are staying. Usually, the resort website will inform you of their schedules.  
Lots of resort restaurants have a dress code that expects formal attire, especially for men, so if you're traveling with your partner you are best to check the resort policy, as guys may need long pants and collared shirts for evening meals.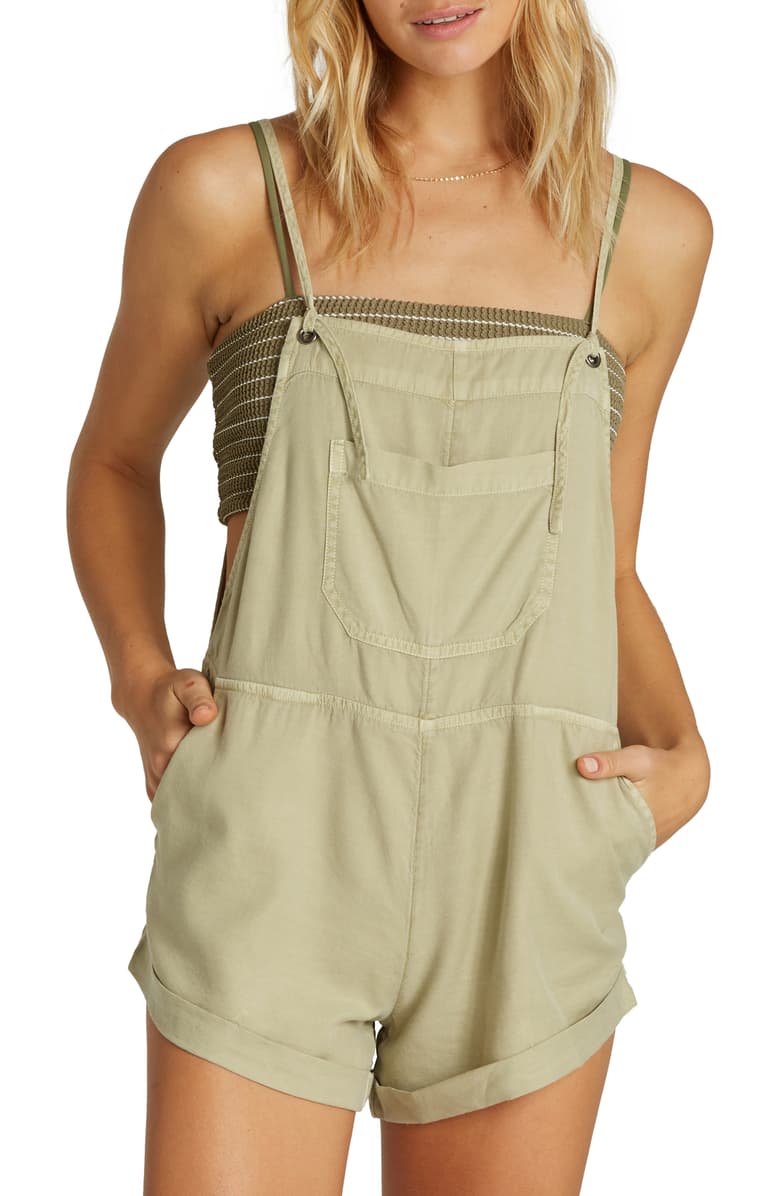 Billabong Wild Pursuit Short Overalls
Beach Life
Playa El Médano is Cabo's main beach and is a bustling hive of tourists. Filled with umbrellas, vendors, water sports, and souvenir shops, this is a great place to swim as the water is calm here (which isn't true for all of the beaches in and around Cabo).
A beach look here is casual and relaxed, think a lightweight romper, or sundress over a bikini. Beach friendly sandals are perfect for traversing across the sand in and can be brushed down afterward. Also, pack a quick-drying beach towel, but a lot of locals prefer to lie on cotton Turkish towels that you can find in the local souvenir stores, and as a bonus, they dry super quickly and hardly take up any room in your beach bag!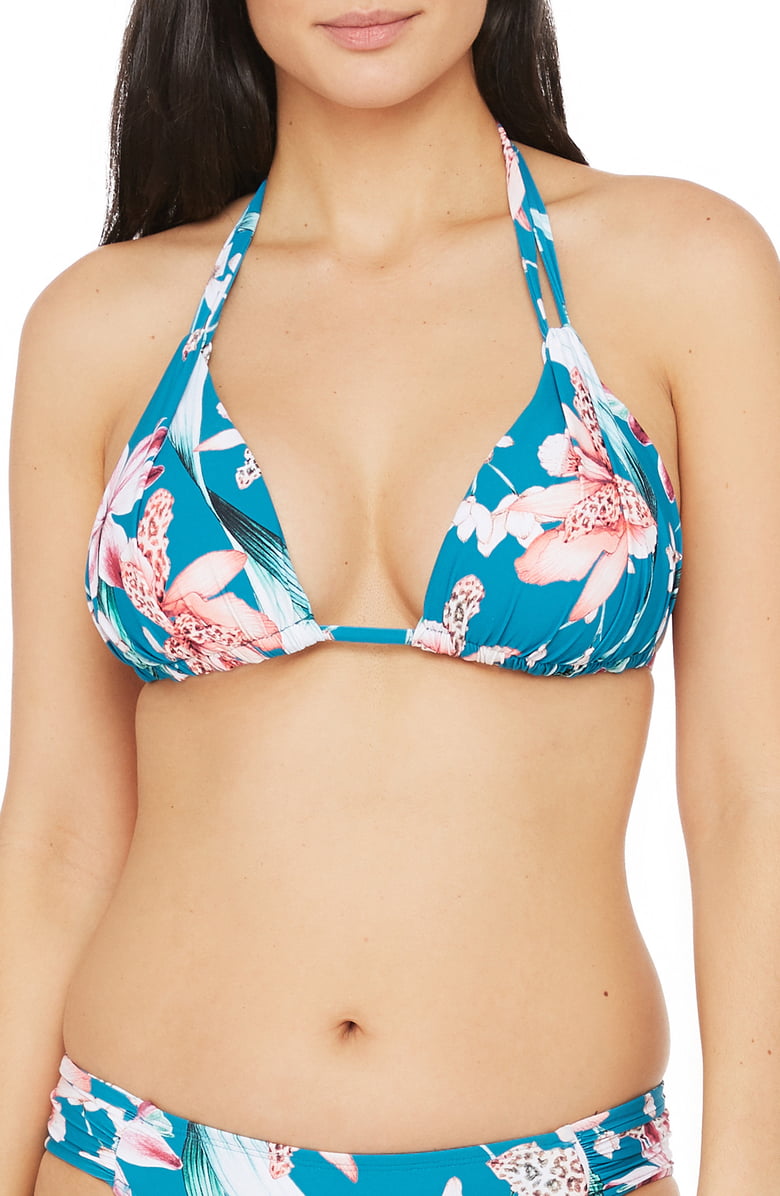 La Blanca Flyaway Halter Bra Bikini Top
For a real glimpse of paradise, you can reach the secluded Playa del Amor or Lover's Beach. This is one of the most photographed spots in Los Cabos, as it is located among the giant rock formations at Land's End. Lover's Beach is only accessible by water, so you need to take a water taxi or other water-based transportation to get here.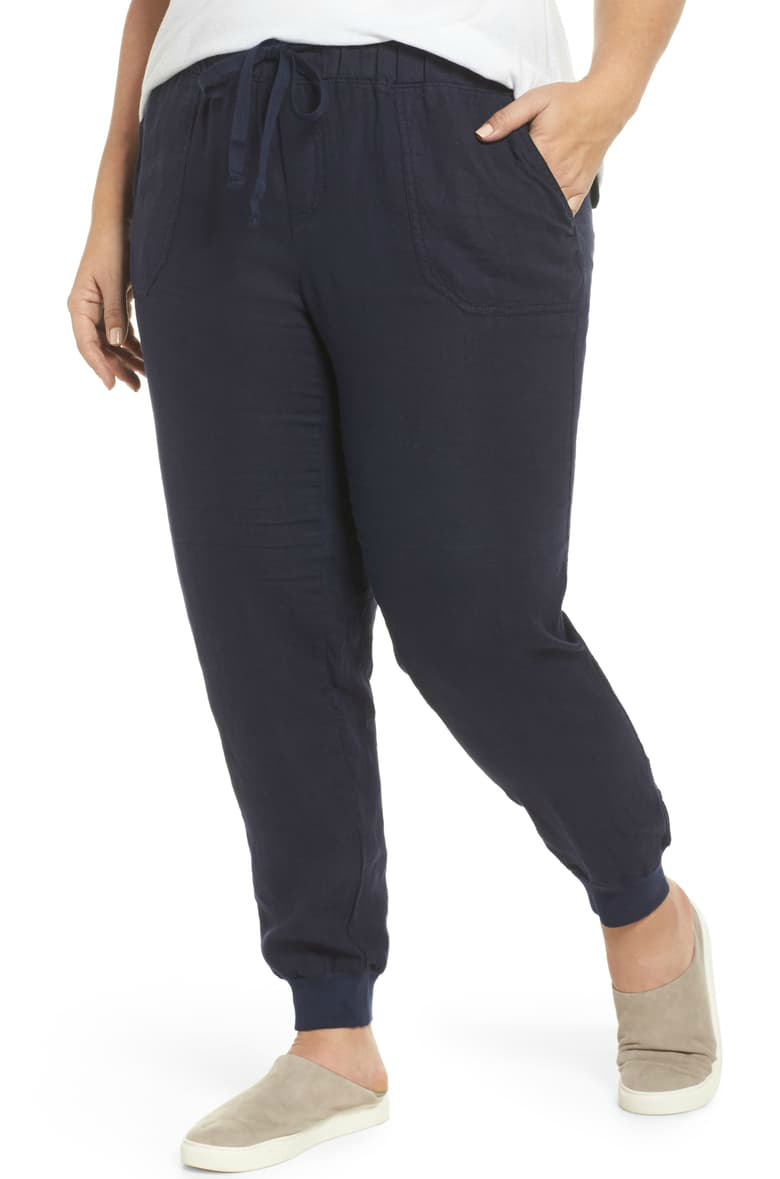 Caslon Drawstring Linen Joggers: Sizes XXS-XXL | Plus Sizes 14W-22W
Day Trip Adventures
You can let your wild side run free, as there are lots of exciting day trips to be had in Cabo. 
The desert sand pits are home to some wild ATV trails, where you can feel like a NASCAR driver as you negotiate crazy paths and turns. 
Or maybe 4 legs sounds better than 4 wheels? You might prefer a trip along the beachline by horseback (or camel!?) which is a great way to see the sunset into the Pacific.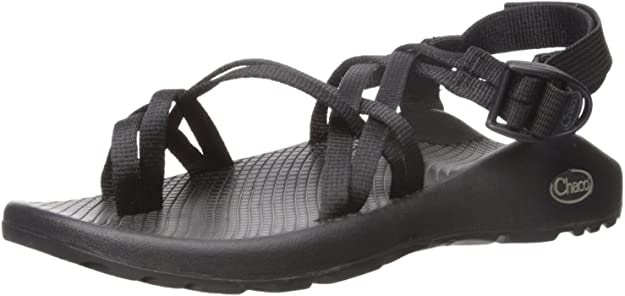 For either of these activities, you'll want to wear long pants and sturdy shoes that cover your toes. If you packed your yoga pants for the resort sports, these could be worn again here, if not you might prefer some wide leg linen pants to keep you cool. 
Cabo is also home to a ton of hiking, rock climbing, and rappelling sites. So if you want to try this on your trip, pack accordingly, and bring along some hiking sandals.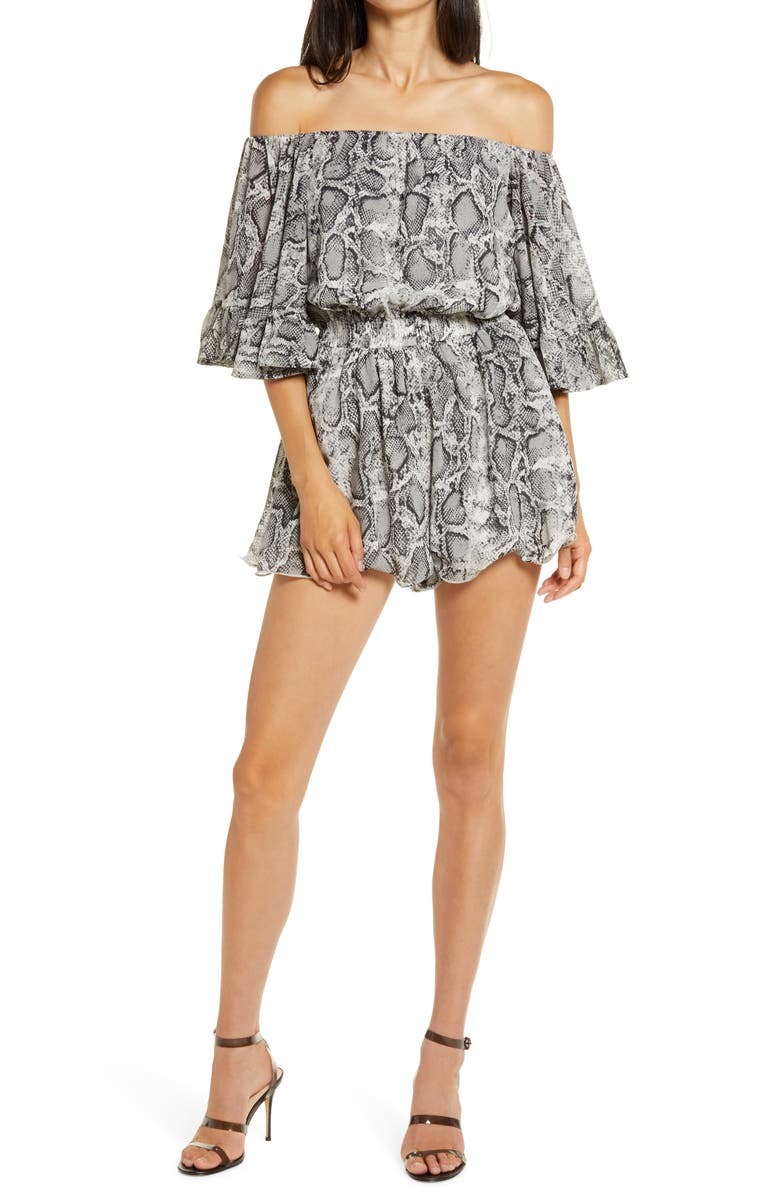 Off the Shoulder Ruffle Sleeve Romper
Awesome Nightlife
Cabo is home to some great nightlife, with an array of bars, clubs, and cantinas. Some of them are owned by rock stars themselves!  Some of the best known are Cabo Wabo Cantina, owned by Van Halen musician Sammy Hagar, and the infamous Coco Bongo.
Coco Bongo is a show and club in one, compiling a spectacular array of dancers, aerial acrobatics, and craziness into a night out. And it really is for everyone (over the age of 18…) 
If you're headed for a night out at Coco Bongo, dress up, but be comfortable. This isn't the place for your finest attire as inside, you're likely to be crowded, and unless you buy the upgraded tickets, there are no tables to perch at (and even then, you won't find a chair). Wear shoes that you can dance in all night long, as they will have you dancing on bars, podiums and even on the famous stage!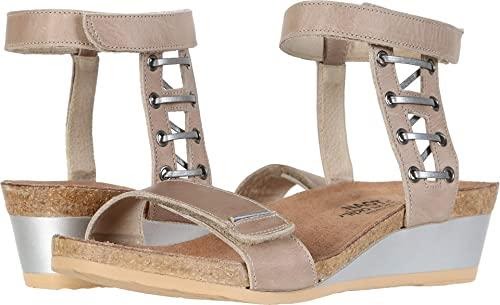 A lot of the best restaurants, bars, and nightlife are found around the marina area, and here you can dress your own way. You'll find people wearing dresses and wedges, but also dressed up denim shorts and sparkly tops. Skip the heels though, Cabo has a more laid back vibe away from the resorts.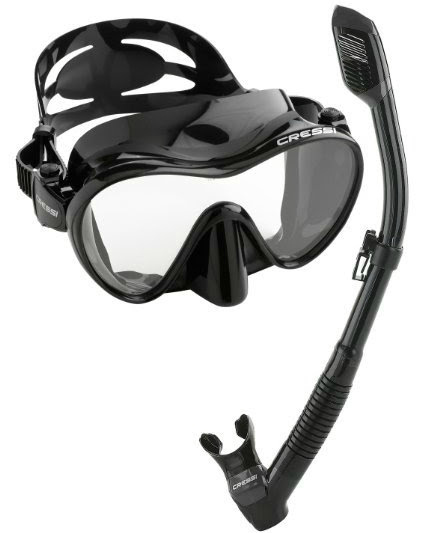 Scuba and Snorkeling
Cabo is known for its vast marine life, and some of the best beaches for snorkeling are found along the resort corridor. Chileno Bay and Santa Maria Beach are great snorkeling spots as they are protected coves that ensure there are no rough waves. If you're planning to snorkel and want to make the most of your experience, I would recommend bringing your own gear.
You don't have to have your own fins (as they are a pretty bulky item) but at least buy your own quality mask and snorkel. If you use a cheap mask or a rental, you often find that they don't fit well, or flood with water, and this can make the difference between having a great experience or never wanting to do it again.
The main things to consider is a snorkel (or scuba diving mask) that has tempered glass and a snorkel with a quality spit valve. 
Test the mask before your trip to make sure it fits your face. The way you do this is by placing the mask on your face (unstrapped) on your face. Breathe in, look down, then look up and inspect the fit in a mirror. If it stays on and doesn't fall off – it's a good fit.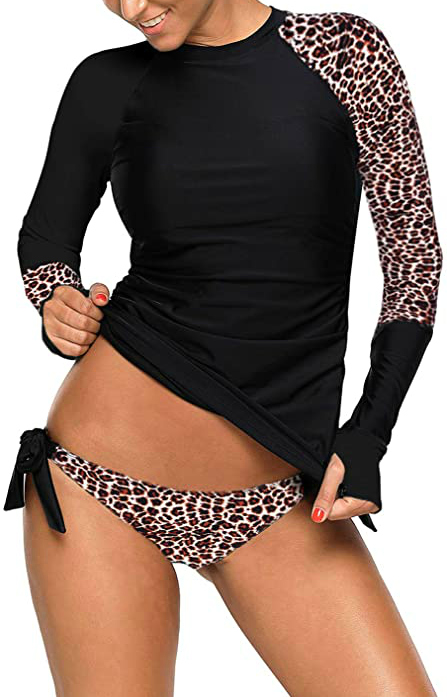 REKITA Long Sleeve Rashguard Tankini Swimsuit
You may also want to invest in a rash guard to protect your body from the sun whilst you float and observe those fish. 
If you're more of a scuba diver than a snorkeller, Cabo has some amazing dive sites, where you can experience whale sharks, sea lions and ever the sardine run, depending on the time of year that you visit.
I recommend Cressi, which has quality products and reasonable prices. That's the brand I use for my scuba diving masks!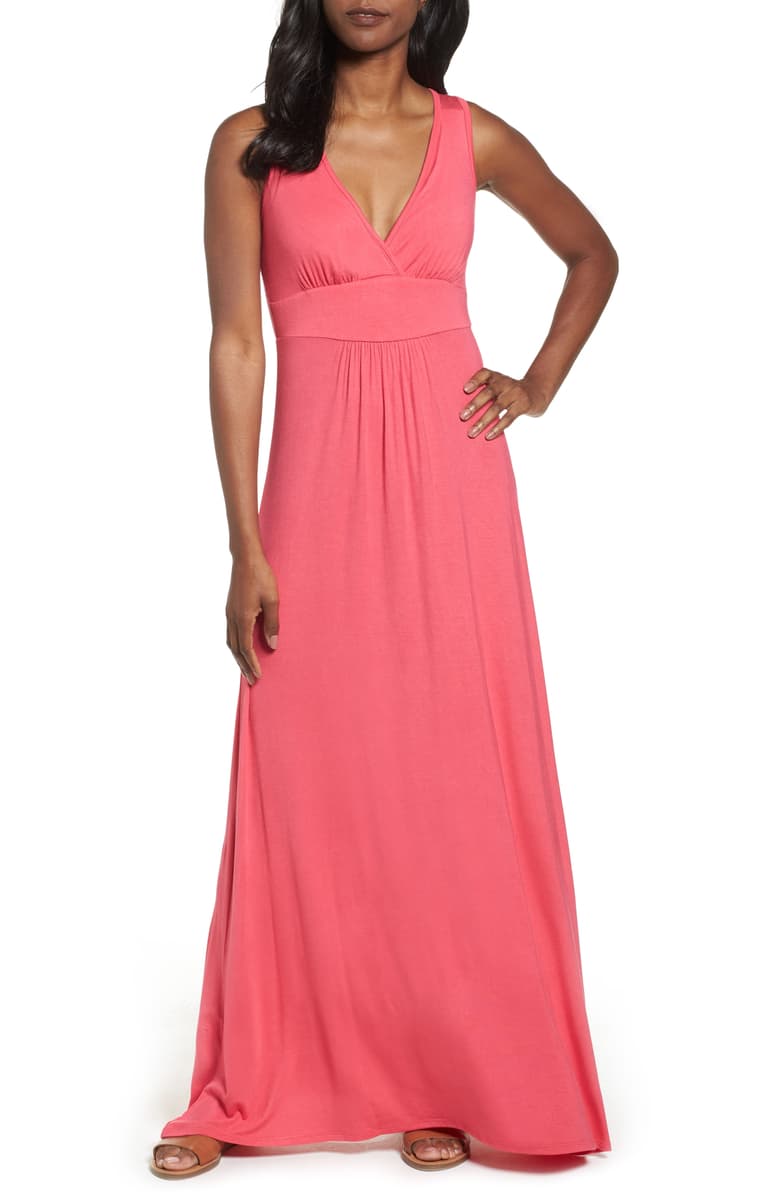 Loveappella V-Neck Jersey Maxi Dress
Destination Wedding
Cabo is a great venue for a beachfront wedding. Weddings on the beach tend to be a more casual affair than a usual wedding, so a flowy maxi dress is a great option, find one in a tropical print to be extra beach chic. Teamed with sandals with a bit of bling, and light makeup, you'll look the part, while staying cool. Heels are a definite no go as you may be on the beach and dancing a lot, and sand will ruin your shoes! 
When you're packing, remember to include underwear, including a strapless bra to wear with your dress! If you have a strapless dress you don't want to ruin the look with a visible bra.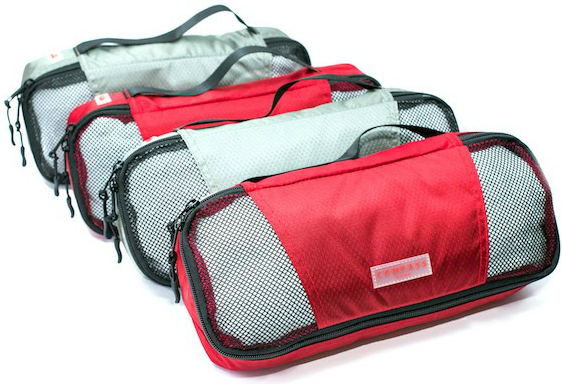 How to Pack Your Cabo Vacation Clothes
Now that you have some wonderful ideas for a packing list,  packing cubes are a great way to organize and compress your clothing; they will change the way you pack! We designed our own brand of slim packing cubes, with a unique color and numbering system, so it's easy to remember where you packed everything. The video below demonstrates how to use packing cubes more.
Learn our hacks with packing cubes in the video above!
We also put together a five-part YouTube series showing the different methods to use packing cubes for travel. If you use this specific packing strategy, packing cubes can also compress your belongings. This method can help you travel carry-on only!
---
What are your tips on how to pack for Cabo? Share in the comments!
---
For more Mexico packing tips, please read:
Suggested travel resources:
---
LIKED THIS POST? PIN THIS PIC TO SAVE IT!
---
We hope you liked this post for a Cabo packing list. Please share with your friends on Facebook, Twitter, and Pinterest. Thanks for reading!
---