Support TFG by using the links in our articles to shop. We receive a small commission (at no extra cost to you) so we can continue to create helpful free content. We earn from qualifying purchases made to the featured retailers. Thank you, we appreciate your support!
A short plane ride away from the US is Cancun, Mexico. The land of sunshine, stunning white beaches, and incredible nightlife. 
This tourist hot spot is a great place to enjoy a weekend with your gal pals, a romantic break, or even a destination wedding! From all-inclusive luxury to fiestas and tequila, Cancun has something for everyone!
---
What to Wear in Cancun
Written By: Laura Pulling
---
Table Of Contents
Cancun is a tourist destination that has just celebrated its 50th anniversary for welcoming guests from around the world. A favorite due to its easy accessibility from the states, plus the myriad of resorts, restaurants, and things to do, this popular and lively town captures the hearts of tourists who return year after year!
Home to crystal clear oceans and white sandy beaches, you can tailor a Cancun trip to suit your style and budget, which is what travelers love. 
Some travelers prefer an upscale luxe resort vibe, where you can enjoy the glitz and glamour of high-end luxury. Others prefer a hostel or Airbnb stay, and would rather spend the day scuba diving and day-tripping around the local archeological sites. 
So what are the things to pack for Cancun? Check out our top tips so you can dress to impress!
Read these tips for nearby attractions:
Editor-in-chief Alex ready to enjoy Cancun (with Delsey Suitcase)
Packing List for Cancun According to Activities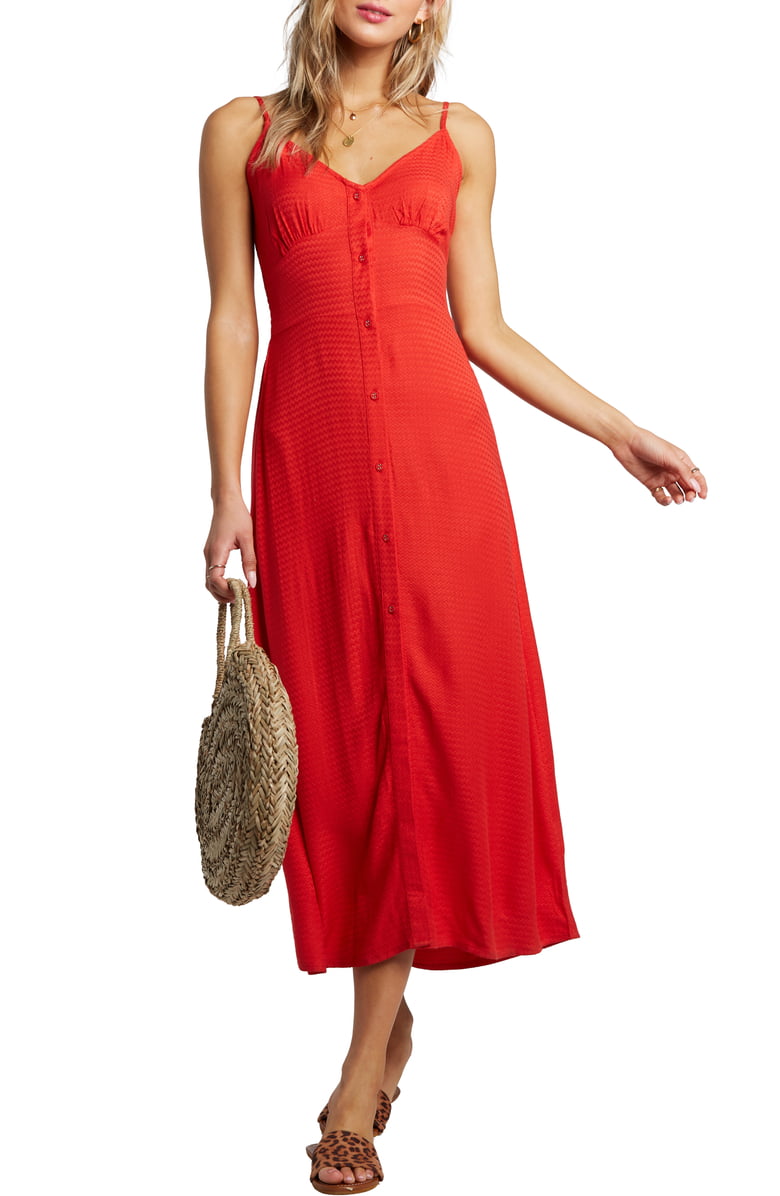 Chill at a Resort
Cancun is divided into two main areas, Cancun city, and the 'hotel zone'. As a tourist, you're more than likely to spend most of your time along the hotel zone, as this is where most of the resorts are located. 
Most resorts are an all-inclusive style basis, where once you arrive, everything is included; gourmet food, delicious cocktails, plus entertainment. If this style of break sounds up your street, then you need to know what to pack. 
In a resort, people are super social and like to look their best, whether by the pool in the day or in the evenings.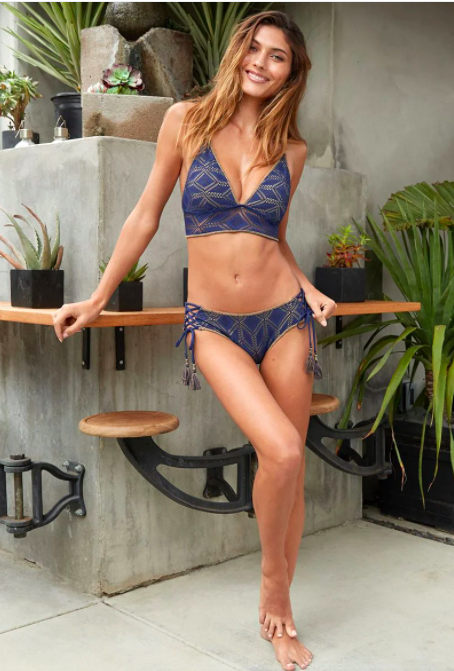 Wanderlust Crochet Bralette Bikini 
Daytime Resort Wear
A swimsuit or bikini is obviously a must, along with a cover-up for giving your skin a break from the midday sun, or for when you visit the restaurants or snack bars.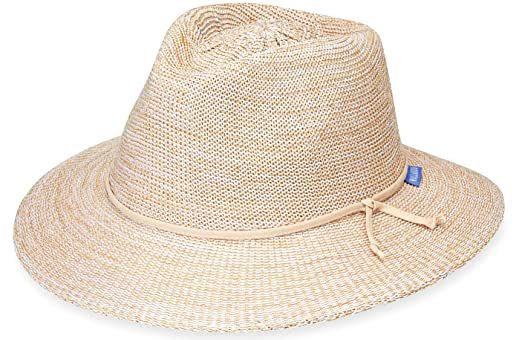 Wallaroo Hat Company Fedora Sun Hat
A quality sun hat will be needed for keeping the sun off from your face, plus polarized sunglasses to protect your eyes.
A lot of resorts have a great daytime entertainment and sports package, so you may want to pack a sports bra and leggings to participate in the beachfront yoga class or spinning session. 
Some also offer bike rides around the local area, so sneakers and a cap are a must too! 
Check out our favorite travel friendly casual sneakers!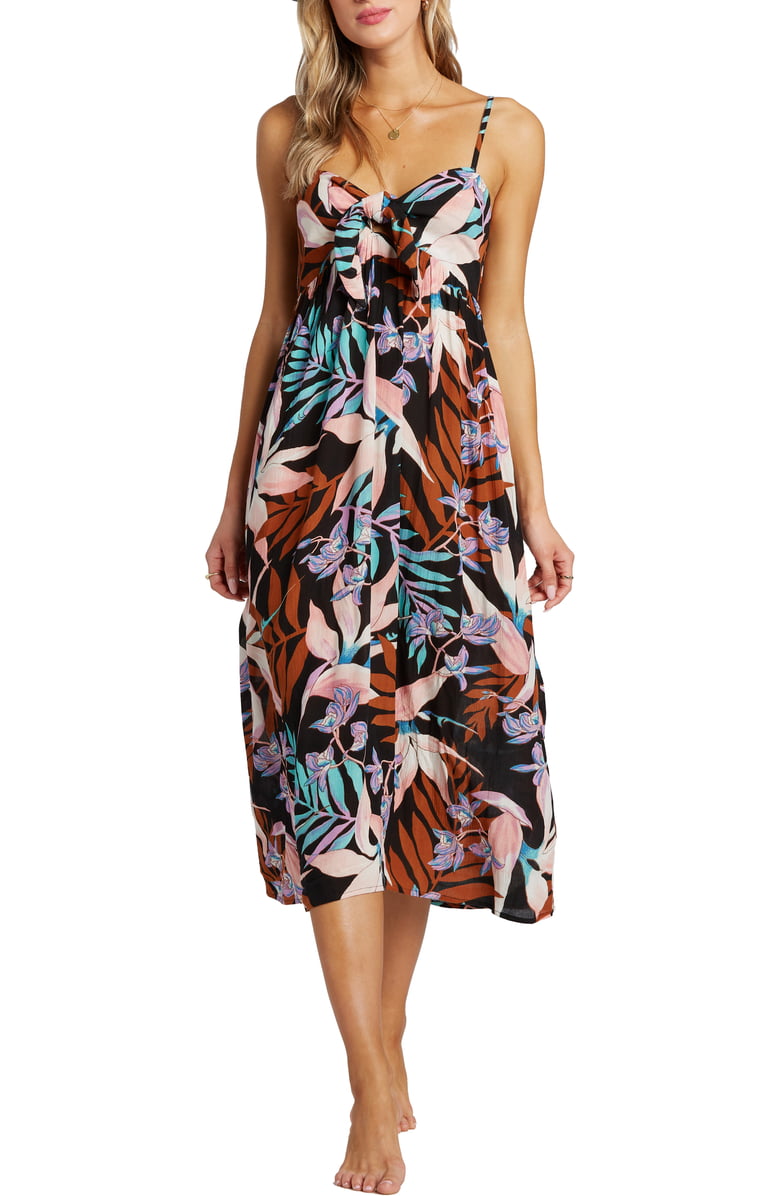 Billabong Midi Print Tie Front Dress
Evening Resort Style
In the evenings, guests go all out. Each evening have an outfit that would be 'date night' quality! Don't be surprised to see heels and dresses worn most evenings. You could opt for wedges that are more travel friendly (in tan you can combine with almost everything!) or a cute pair of dressy sandals.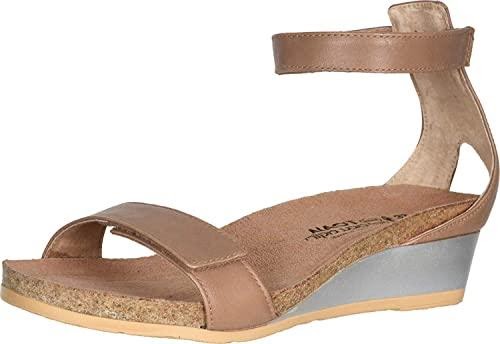 In a lot of restaurants at resorts the dress code expects a formal attire, especially for guys, so if you're traveling with your partner check the resort policy, as he may need long pants and collared shirts for evening meals. 
Try to pack fabric that is lightweight and cool, as summer evenings are still pretty warm, in excess of 76°F. A midi print dress is perfect for a breezy, but classy evening look or a jumpsuit can keep your legs covered if you're prone to getting bitten by mosquitoes.
If you're planning a winter break, you may want to bring a light jacket for those cooler nights.
A lot of resorts also have themed 'gala' events, such as a Mexican Dinner or Black Tie Gala, so you may want to bring something special for this if an event lands on a day that you are staying. Usually, the resort website will inform you of their schedules.  
If you're heading to Cancun on a girls' weekend, you're bound to have a ball! Pack an extra fun and flirty dress and skip the fancy heels and exchange for dancing shoes that will last all night and that you won't mind having a drink or two spilled over.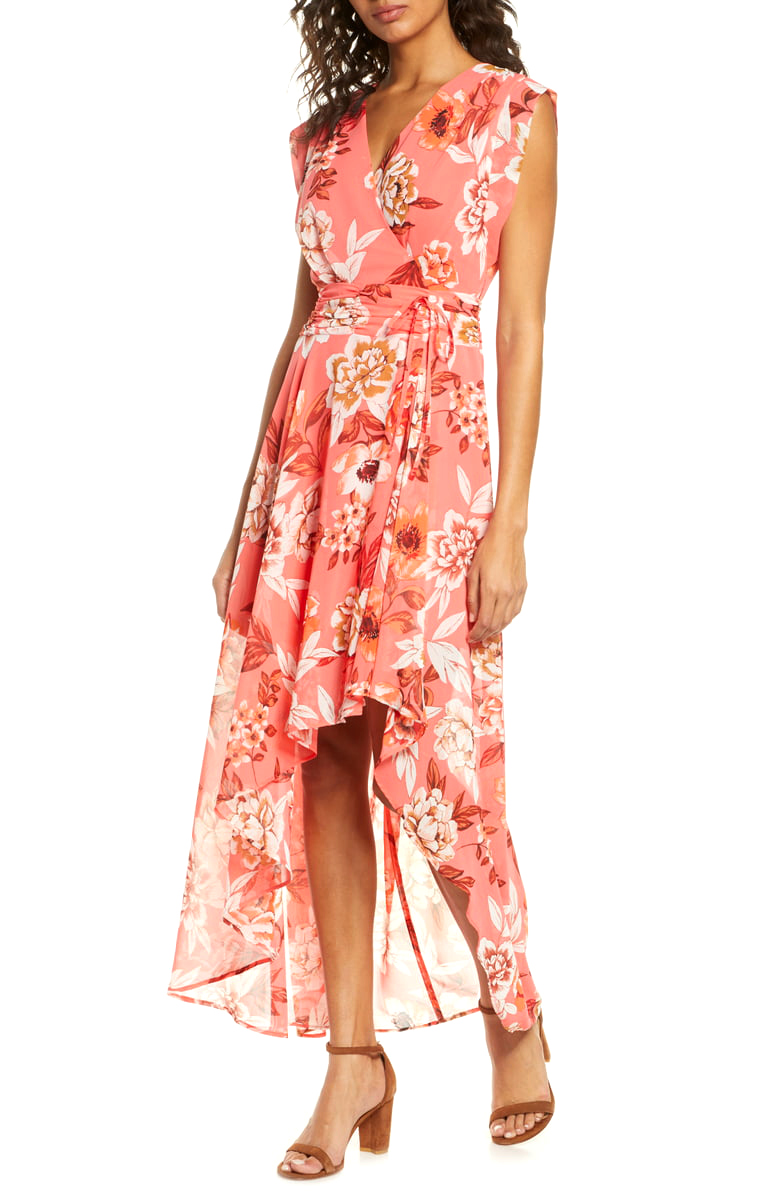 ELIZA J Low Chiffon Maxi Dress
Destination Wedding
A lot of people flock to the Caribbean for a beachfront wedding. The pictures with the turquoise ocean and white sand are definitely something to be admired, and if you are a guest at a wedding in Cancun, what should you wear?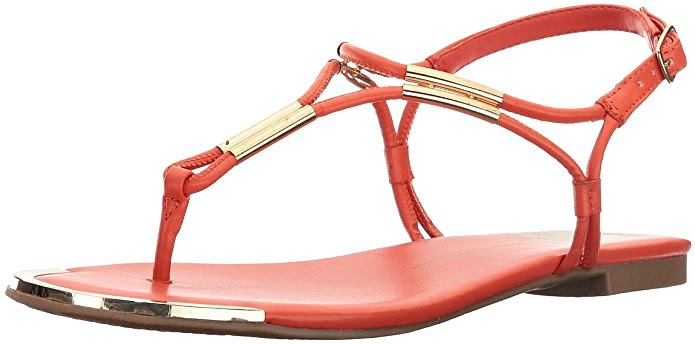 Beach weddings tend to be a little more casual than a usual wedding, so a flowy maxi dress is a great option. Team it with some glitzy sandals, light makeup, and a neat hairstyle for a winning look. Heels are a no go as you may be on the beach and walking and dancing a lot, so opt for comfort. 
Don't forget underwear to suit your dress! If you have a strapless dress you don't want to ruin the look with a visible bra. 
Check out our article on best strapless bras to find the perfect one for you.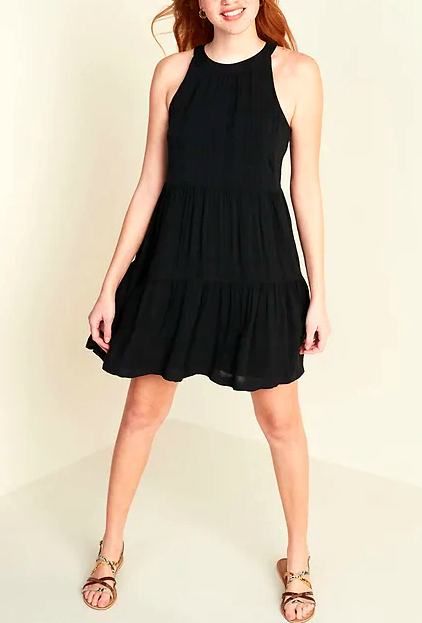 Boogie to Awesome Nightlife
Anybody who has ever been to Cancun will tell you that there's a huge nightclub scene. At the midpoint of the hotel zone, the congregation of the biggest clubs is found, with the biggest and most famous of all being Coco Bongo.
Coco Bongo is a show and club in one, compiling a spectacular array of dancers, aerial acrobatics, and craziness into a night out. And it really is for everyone (over the age of 18…)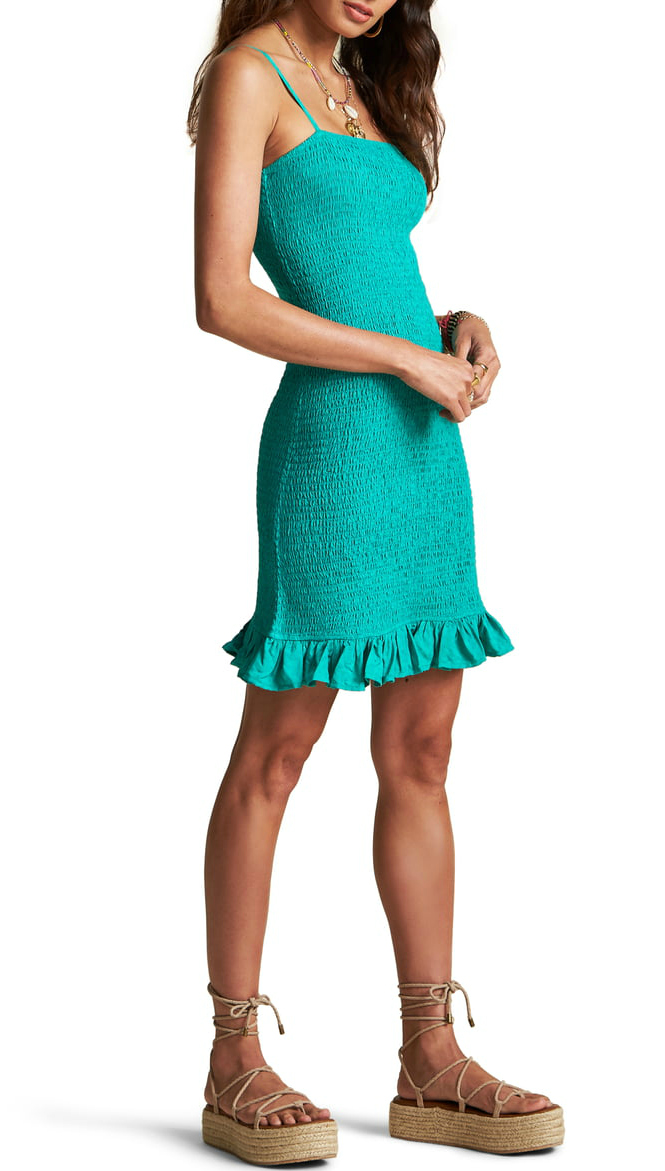 If you're headed for a night out there, dress up, but be comfortable. This isn't the place for your finest attire as it's pretty squashed inside, and unless you buy the upgraded tickets, there are no tables to perch at (and even then, you won't find a chair). You'll want shoes that you can dance the night away in. 
For the rest of the clubs in the hotel zone, your style can rule. You'll find people wearing glamorous mini dresses and heels, but also dressed up denim shorts and sparkly tops.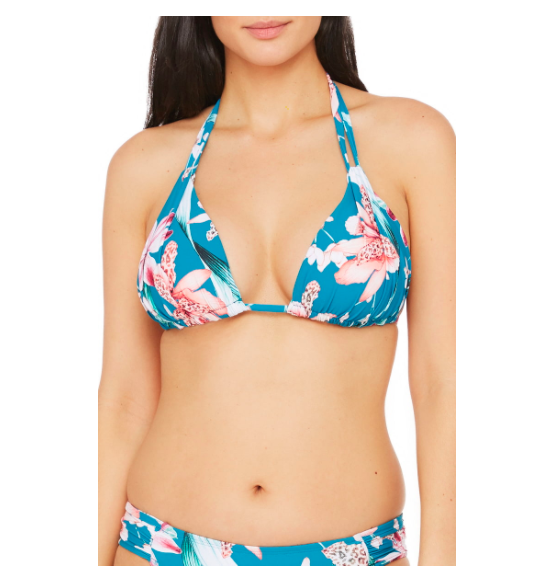 La Blanca Blue Floral Halter Bikini
Soak in Stunning Beaches
Cancun is home to some of the most beautiful beaches in all of Mexico. Made of white coral sand, that doesn't burn your feet, and crystal clear water, you'll definitely want to spend at least a day here topping up your tan (protected with a good factor sunscreen, of course) and splashing around in the surf.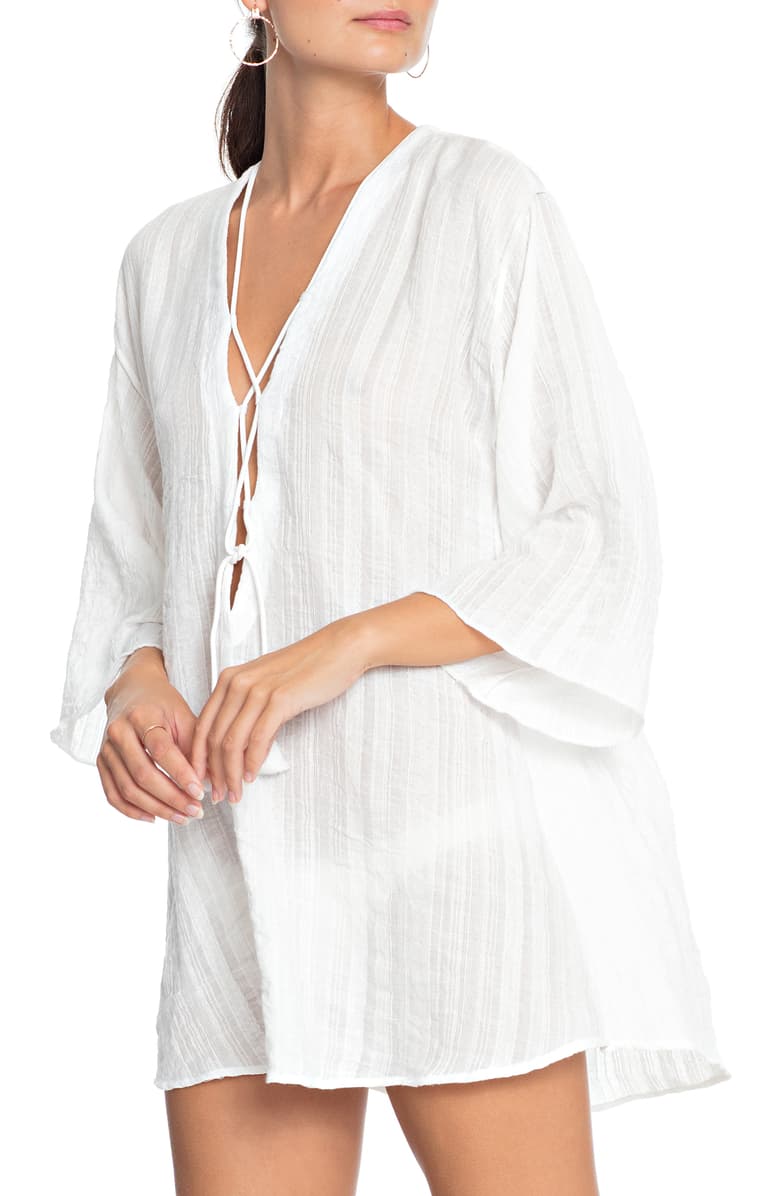 Robin Piccone White Beach Cover Up
For an ultimate beach style, wear a lightweight romper over a bikini. Get flip flops that are beach-friendly, like trusty Havianas. Don't forget a quick-drying beach towel too. A lot of the local stores have Turkish towels that are perfect for laying out on. They dry super quickly and hardly take up any room in your beach bag. 
If you do hit a fancier beach club, like Mandala, on Playa Gaviota Azul, you'll find a dressier vibe with swimsuits that are more for style than for swimming in. Here plan to accessorize with statement sunglasses, chunky wedges, and a wide-brimmed hat.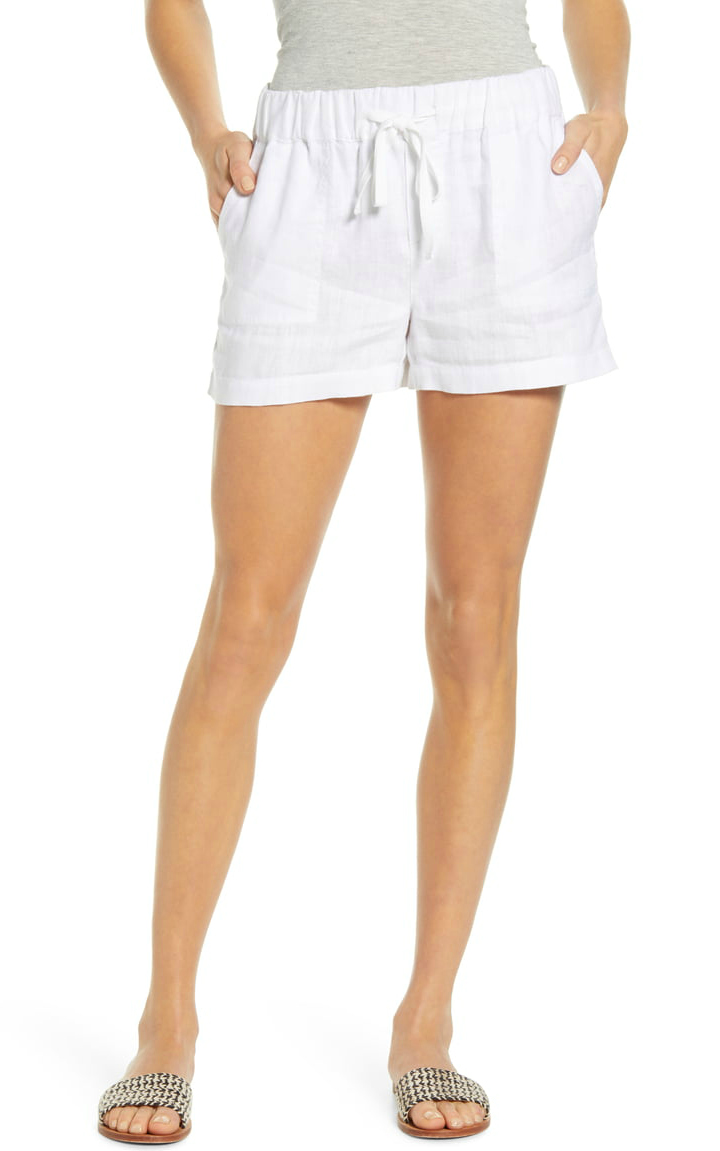 Embark on Day Trips
If you're staying in Cancun as a base, you may want to take advantage of the many spectacular archaeological sites you can visit on a day trip. Chichen Itza is one of the wonders of the world and is only a couple of hours away from the hotel zone. 
Depending on the time of year that you visit, the weather makes a huge difference to your experience 
Between November to April, you'll find the coolest weather and you may even need a sweater on some days and evenings in January and February. In the summer it gets hot around midday and there are very few places with shade to keep cool. If you can, speak to your tour operator to schedule your trip to the ruins on a day where the forecast shows for gray skies or even light rain.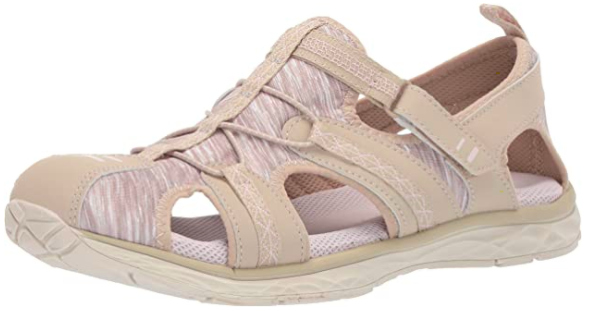 To make the most of your experience, it's important to wear comfortable shoes! There is a lot of walking to do if you want to see everything. Many travelers feel most comfortable in a pair of sneakers but if your feet swell in the heat, try some breathable sandals.
As for clothing, opt for lightweight, breathable fabrics. An airy sundress or breezy summer top with a skirt/shorts/light capris is perfect. Just remember the sunscreen and a sun hat!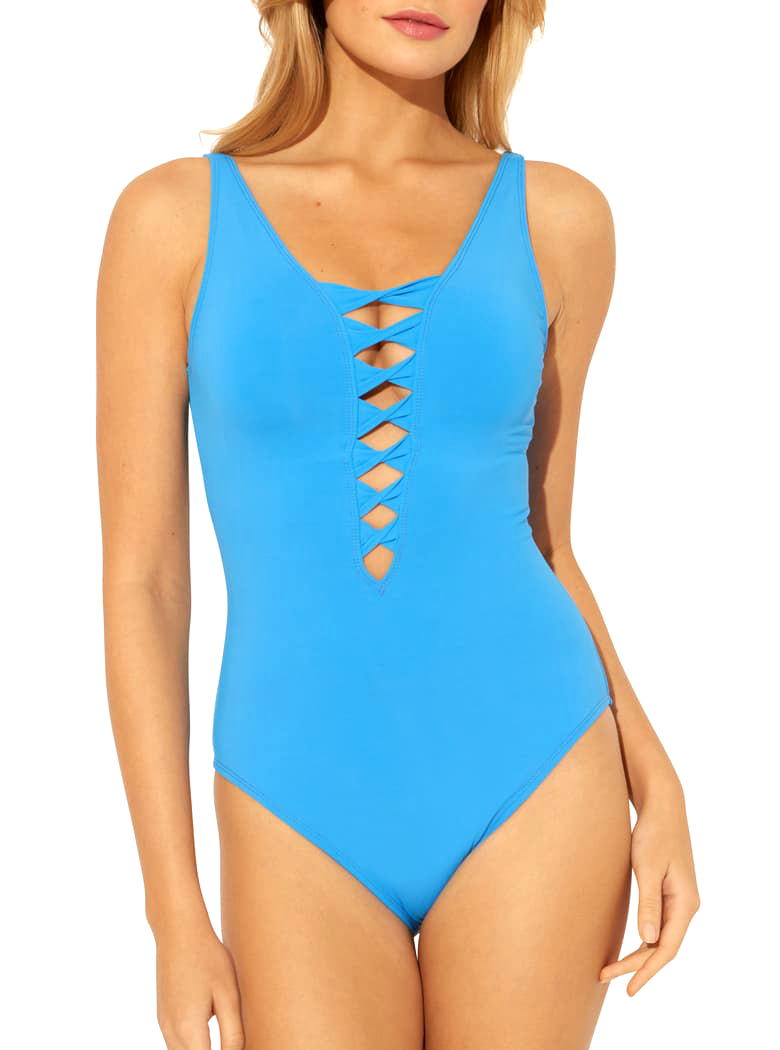 Rod Beattie Twister Blue One Piece Swimsuit
Some day trips to the ruins also include a visit to cenotes, so take your swimsuit and a spare pair of dry underwear and a bra. A travel towel may also be handy to help you dry off for the rest of your journey.
The water in cenotes is always fresh, both in its freezing cold temperatures and saline content! But don't let that put you off diving in, the Mayan people claimed they had great healing properties.
Once you've dried off you may want a longer cardigan or hoodie to wear to warm back up, especially for the bus ride back to the resort, as the air conditioning can make you feel chilly.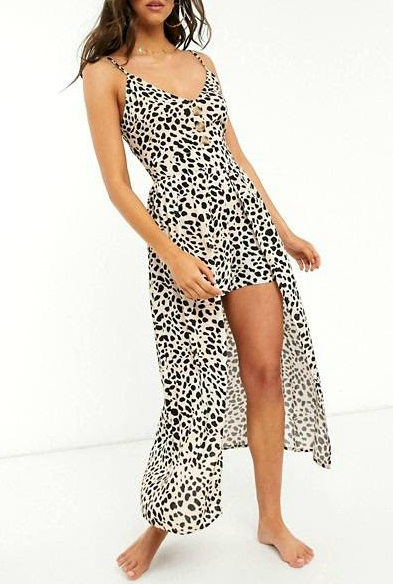 Shop Til You Drop!
Cancun has some great malls, and you can find anything from designer watches and handbags to artisan handicraft souvenirs. 
La Isla is inspired by Venetian canals, and has waterways and bridges that run through it. Here you can find some designer brands, as well as sports and swimwear. Plus, there are a whole host of restaurants which open up onto the lagoon. If you visit in the late afternoon or early evening, head here for a drink and watch the sunset over the lagoon.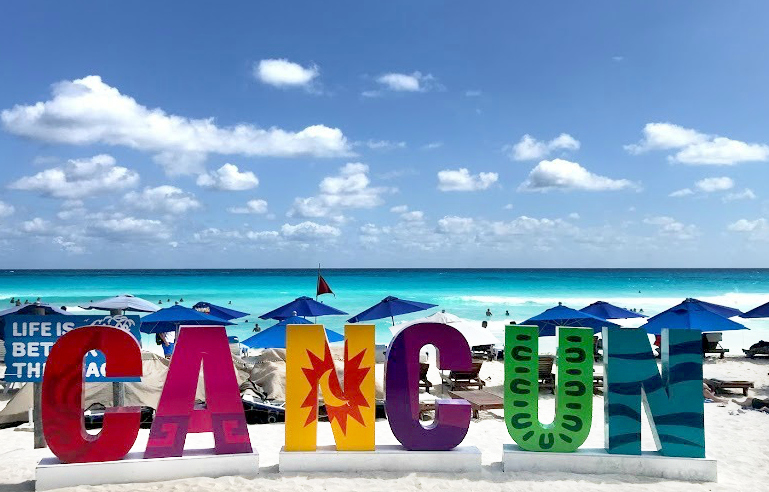 Plaza Kukulcan is like 2 malls in one. One side has a lot of high street favorites, but the other has luxury avenue, home to high-end designers. If you really fancy a treat, this could be somewhere to splash the cash and take home a really special souvenir.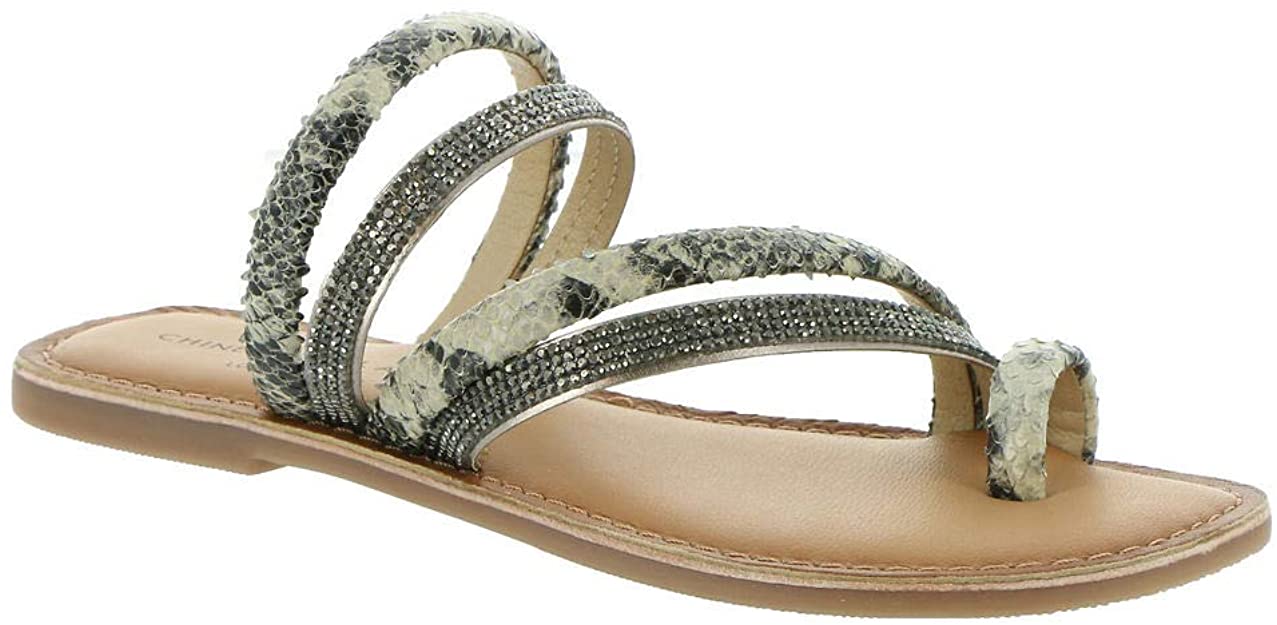 Chinese Laundry Leather Sandal
Marina Puerto Cancún is one of the newest of the malls in Cancun and has a wide array of shops and restaurants to explore, with views overlooking the mangroves and ocean. 
Coral Negro Market is the market in the center of Cancun, where you can pick up the local souvenirs and cheaper memorabilia, but don't forget your haggling skills! If items are unpriced in the store, use whatever price the shopkeeper gives you as a bartering figure, but never pay more than you think is reasonable, and try to take smaller bills so you can negotiate and pay without worry. 
For a day of shopping in any of these malls, go for a look that is comfortable, and easy to whizz in and out of if you're planning on trying things on in changing rooms. Also, wear good underwear so you can be sure that the clothes you get fit right. (I do this whenever I go shopping!)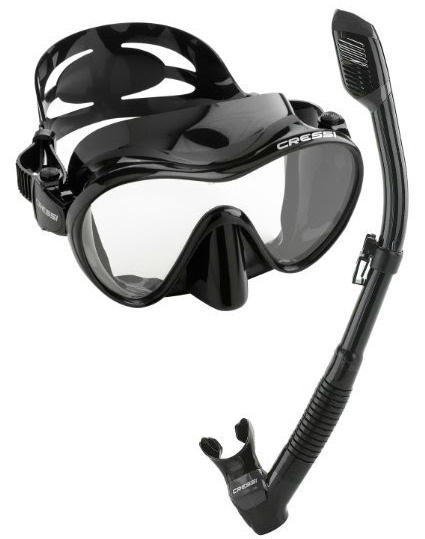 Scuba Diving and Snorkeling
The beautiful waters of the Caribbean are a great place to see fish on the reefs. If you're planning to snorkel and want to make the most of your experience, I would recommend bringing your own gear.
You don't have to pack fins but at least buy your own quality mask and snorkel. (A cheap mask isn't worth it and can really make the difference between having a great experience or never wanting to do it again.)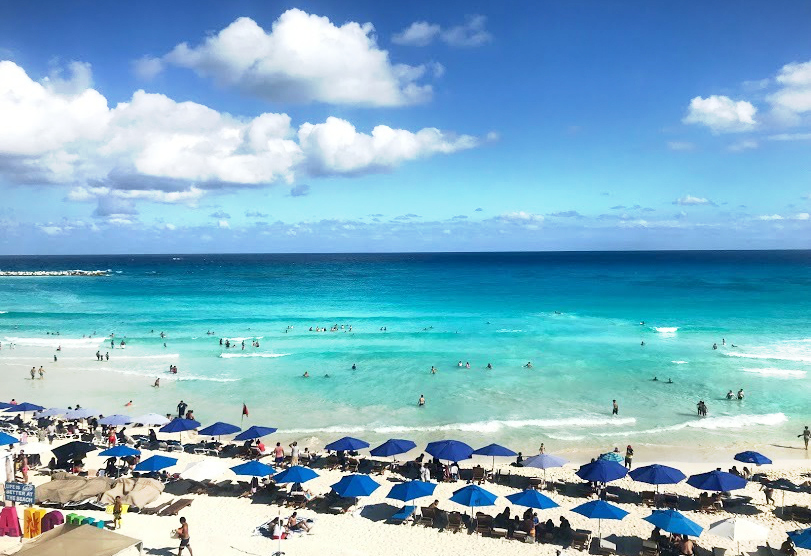 The main things to consider are a snorkel (or scuba diving mask) that has tempered glass and a snorkel with a quality spit valve. If water floods through, it can be uncomfortable and can ruin your experience.
Test the mask before your trip to make sure it fits your face. The way you do this is by placing the mask on your face (unstrapped) on your face. Breathe in, look down, then look up and inspect the fit in a mirror. If it stays on and doesn't fall off – it's a good fit.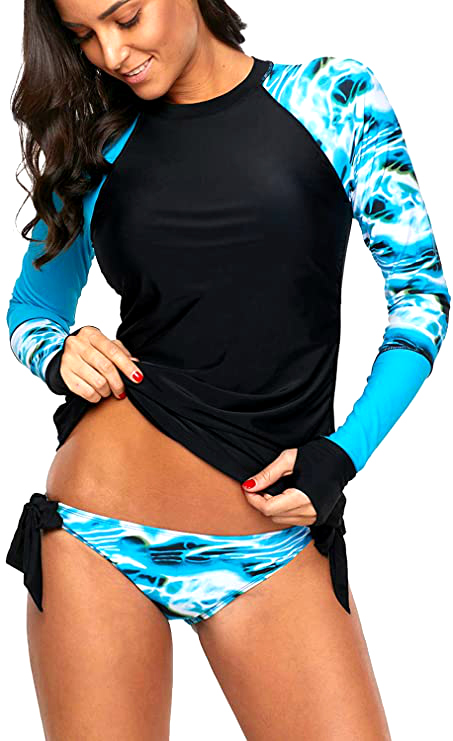 You may also want to throw a rash guard in your suitcase too. You can get these long-sleeved swim cover-ups in so many cute styles and they are perfect for throwing on to keep your skin covered from the sun's harmful rays, without needing a ton of sunscreen. 
If you're more of a scuba diver than a snorkeller, you may want to manage a trip to the underwater museum that has a range of statues for you to dive around. For a more exhilarating dive day (and it will be a whole day, as the ride is pretty far), look into diving at the cenotes, these awesome caverns have beautiful stalactites and million-year-old structures that need to be seen to be believed. 
I recommend Cressi, which has quality products and reasonable prices. That's the brand I use for my scuba diving masks!

Take a Day Trip to Isla Mujeres
A short ferry ride from the north side of the hotel zone, you will find Isla Mujeres, the "Island of the Women". It makes a great day trip, and many people cross over as part of a catamaran tour and enjoy the world-famous beach at Playa Norte. 
This idyllic island has a relaxed feel and many day-trippers wear a flowy sundress in lightweight cotton or rayon fabric. But pack your beach essentials in your beach bag, as you'll want to visit the stunning beaches.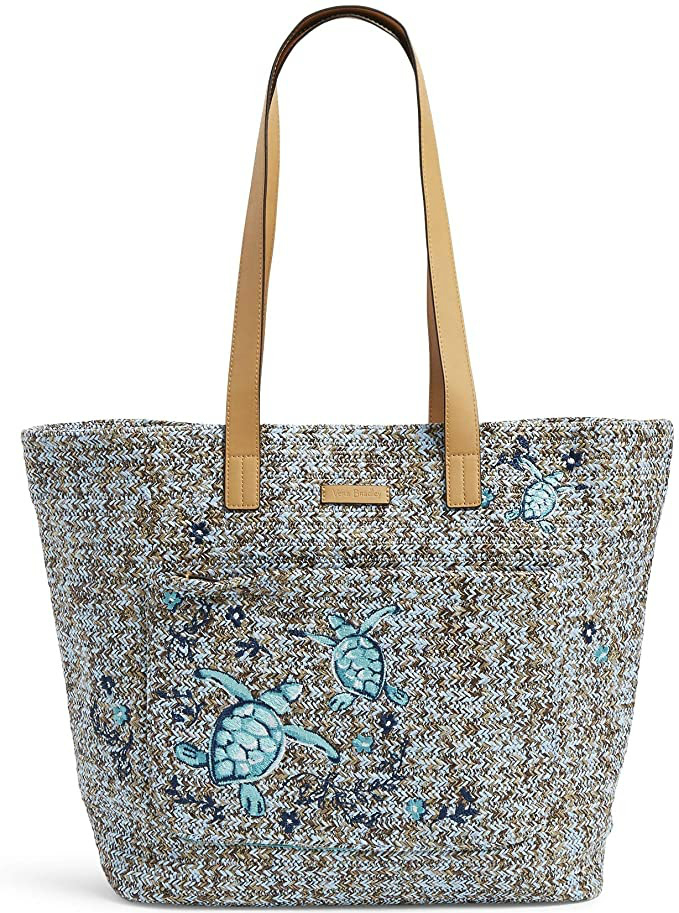 There are so many picturesque locations on the island, you'll be sure to take a ton of photographs, so make your look picture perfect. 
For more on this beautiful Island, check out our guide on what to wear in Isla Mujeres.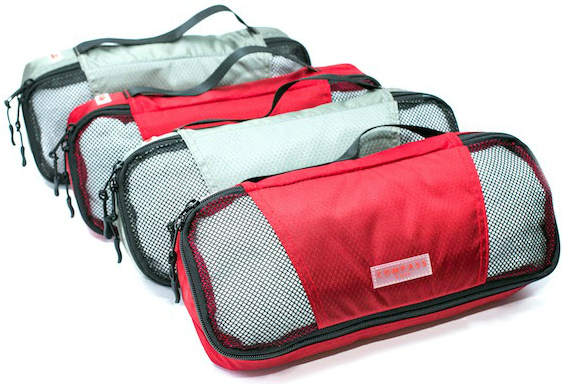 How to Pack Your Cancun Vacation Clothes
Now that you have some wonderful ideas for a packing list,  packing cubes are a great way to organize and compress your clothing; they will change the way you pack! We designed our own brand of slim packing cubes, with a unique color and numbering system, so it's easy to remember where you packed everything. The video below demonstrates how to use packing cubes more.
Learn our hacks with packing cubes in the video above!
We also put together a five-part YouTube series showing the different methods to use packing cubes for travel. If you use this specific packing strategy, packing cubes can also compress your belongings. This method can help you travel carry-on only!
---
What are your tips on how to pack for Cancun? Share with us in the comments!
---
For more Mexico packing tips, please read:
Suggested travel resources:
---
LIKE THIS POST? PIN THIS PIC TO SAVE IT!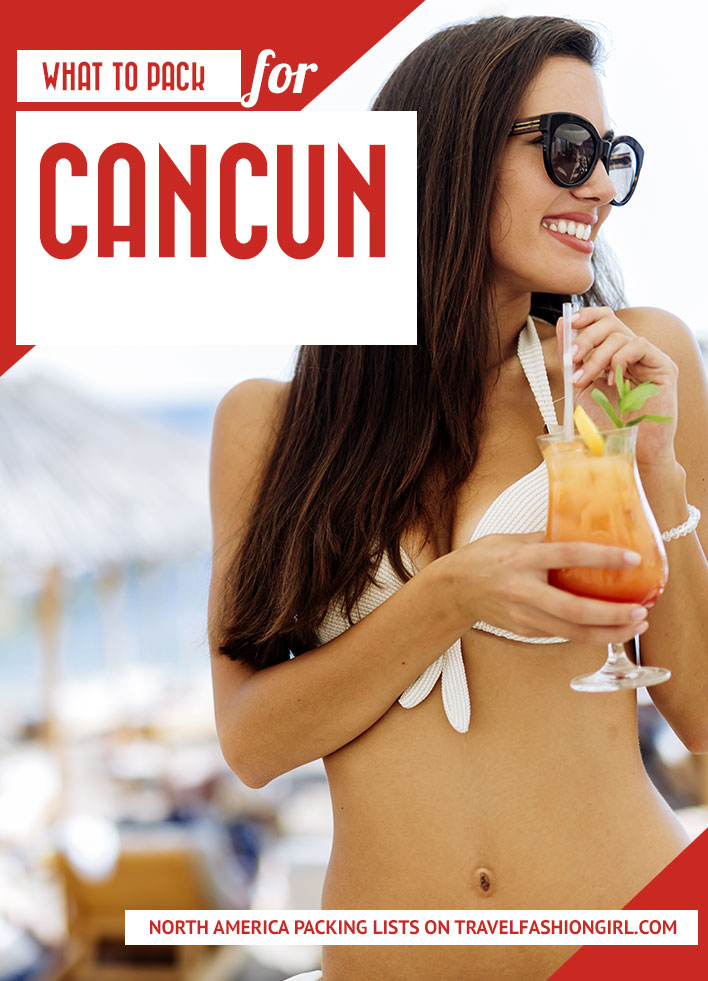 ---
We hope you liked this post on the best Cancun packing list. Please share with your friends on Facebook, Twitter, and Pinterest. Thanks for reading!
---