Support TFG by using the links in our articles to shop. We receive a small commission (at no extra cost to you) so we can continue to create helpful free content. As an Amazon Associate, we earn from qualifying purchases made on Amazon in addition to other retailers featured on the blog. Thank you, we appreciate your support!
For a little slice of beach heaven with relaxation, architectural ruins, natural features, and good food, try a trip to Tulum. Keep reading to find out what needs to go on your Tulum packing list!
---
What to Pack for Tulum
Written By: Niki Landry
---
Table Of Contents
The Caribbean beaches in Mexico are a little slice of heaven, just a short flight away from the US! And Tulum's world famous beaches and crystal clear, idyllic ocean make it a traveler's favourite. 
As you plan your packing list for Tulum, remember that you can get by with very little when visiting this lazy beach town. Only a short trip south of both Cancun and Playa del Carmen, it's more easy-going, laid back atmosphere doesn't require much preplanning. Just show up and start soaking up the sun and sea. 
Packing is pretty simple. Go with lightweight, breezy, pieces that can transition from beach to casual outdoor eating easily.
You'll want to look your best when you travel! Read my travel tips to Pack Light Stylishly!

Old Navy Sleeveless Jersey Swing Dress
What to Wear to Tulum
Tulum is split into two main zones, the beach and the town, with about a 5km distance between them. You can easily grab a cab or hire a bicycle to journey between two areas.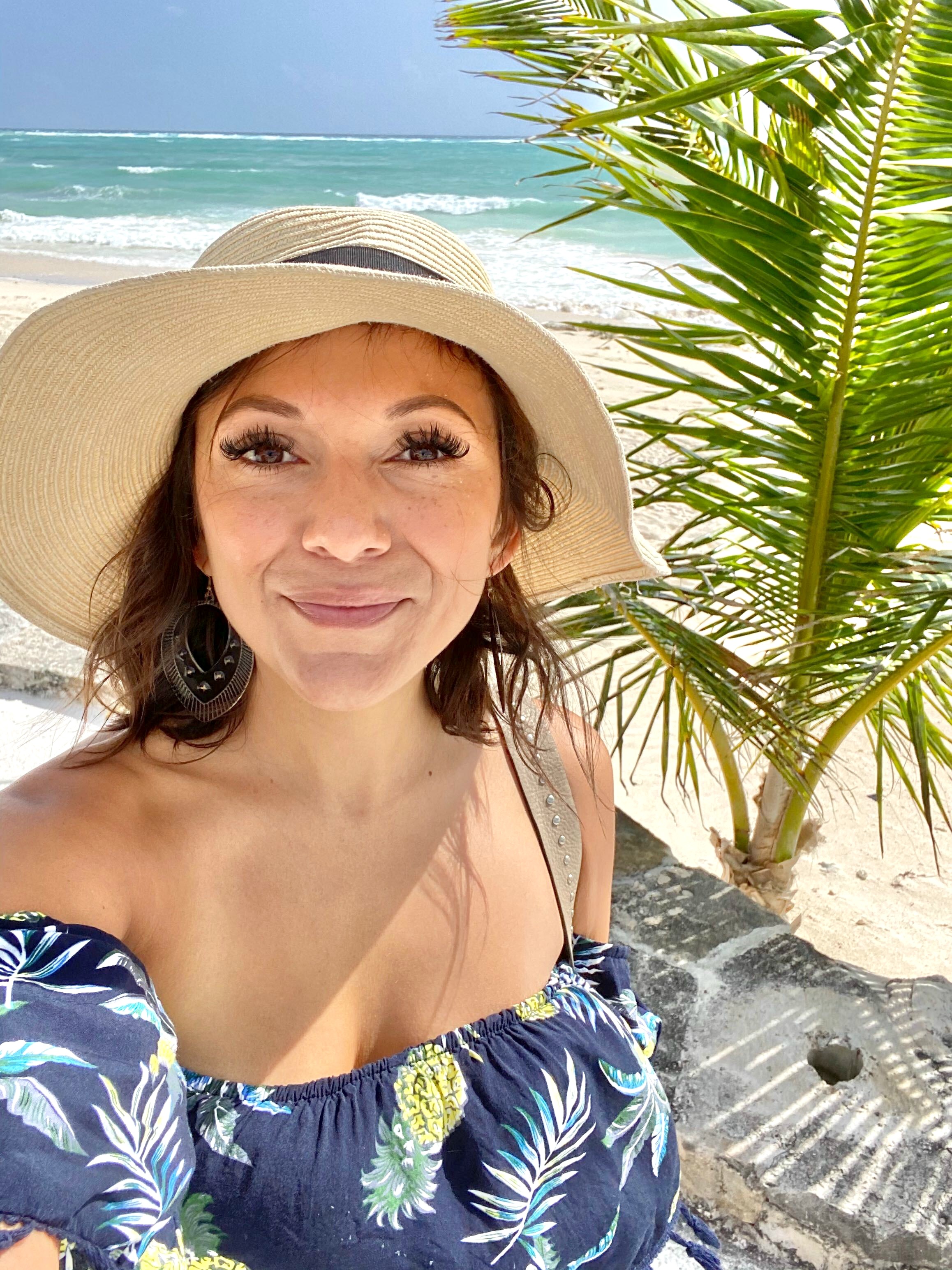 The beach zone is home to the more exclusive beach clubs and fancier restaurants, and the town has more traditional hotels/hostels, unique shopping and authentic street food.  
The whole area has a very relaxed feel, so don't pack anything too fancy. Stick to casual looks that you can take from day to night and can mix and match.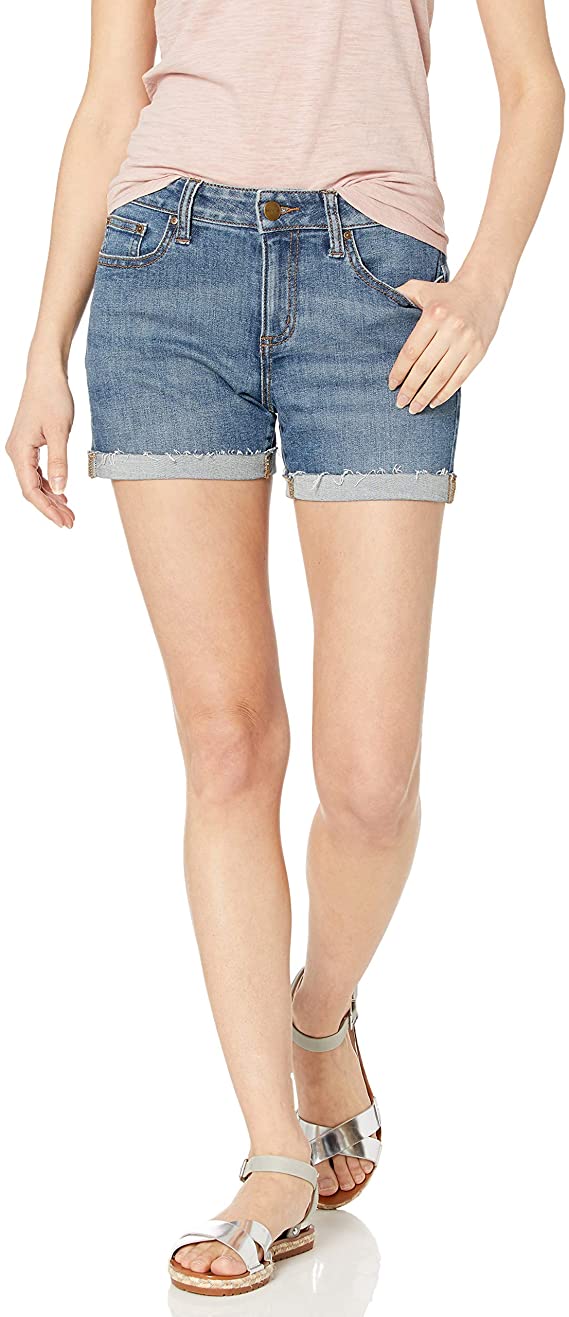 Daily Ritual Denim Turn-Cuff Short
This is more than enough to get you through a Tulum trip without needing to do laundry. You can absolutely get by with less; just plan on hand washing a bit. Denim bottoms are great because you go a long time before they need a wash.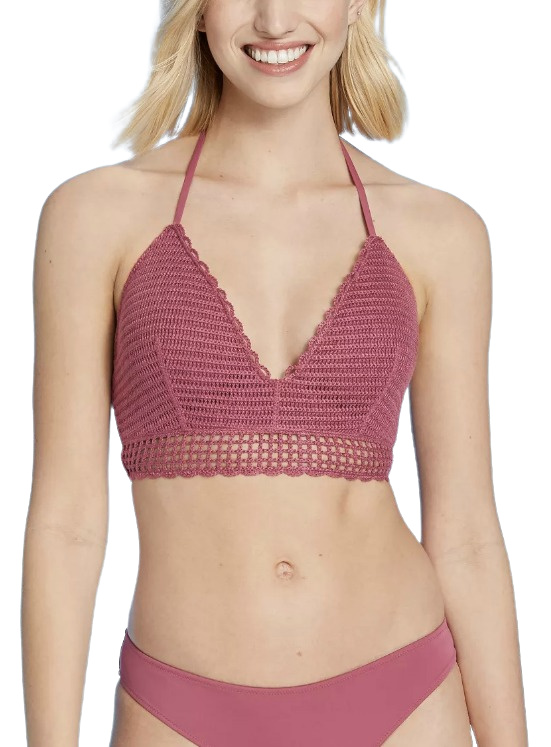 Beach Vibes
When people comment on Tulum's beaches, words like stunning, idyllic and paradise are often heard, and rightly so. Tulum offers some of the best beaches in the whole of the Riviera Maya, and its white sand and turquoise waters attract tourists who marvel at the unspoiled views.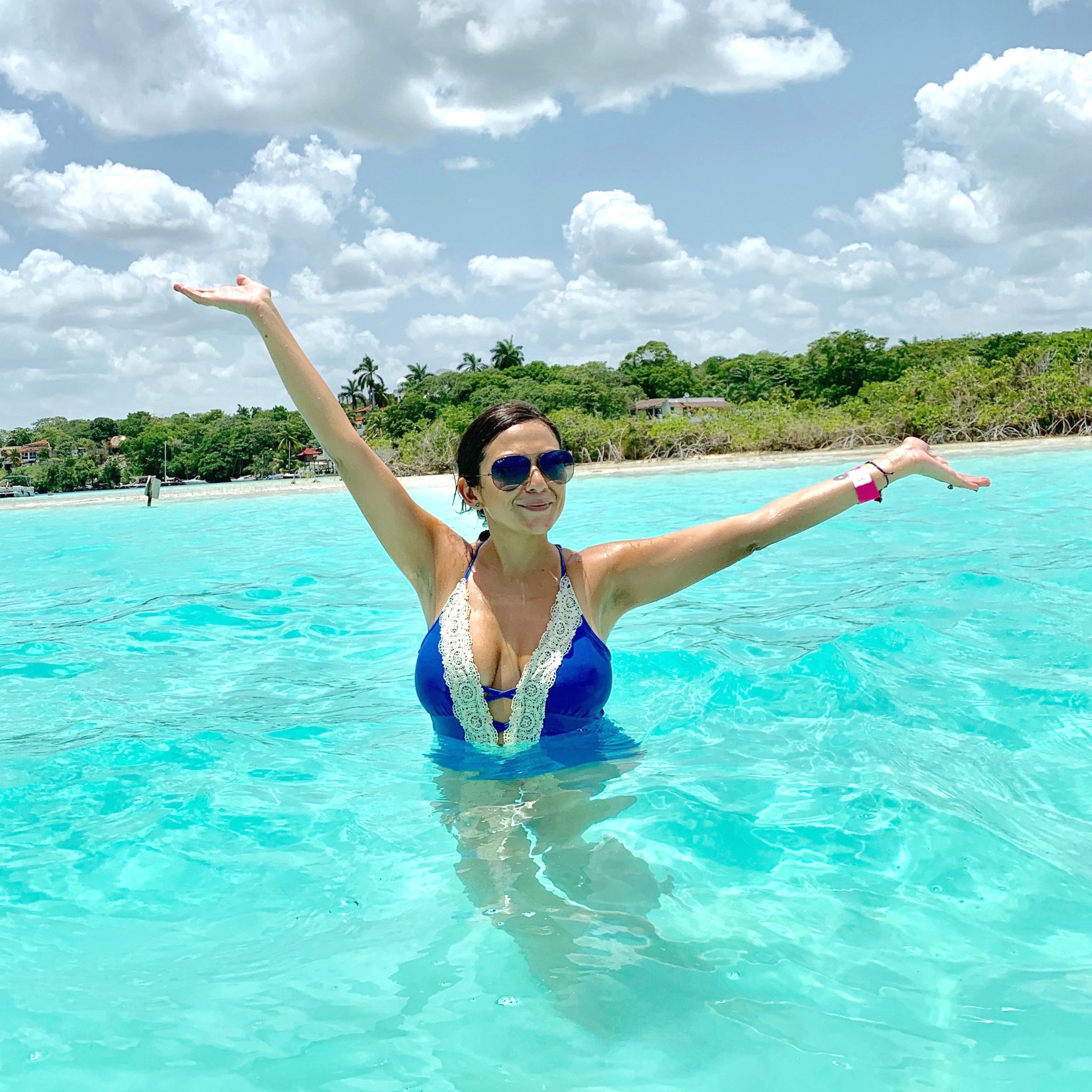 TFG Editor in Blue Cupshe One-Piece Swimsuit
For beach lounging, I like to pack two bikinis that can be mixed and matched, and one extra swim top that can be worn with both bottoms. You get six combinations out of this set up, which is more than enough for any break away. Add a lightweight straw hat and  polarized sunglasses for protection and finally, a beach bag to complete your beach essentials.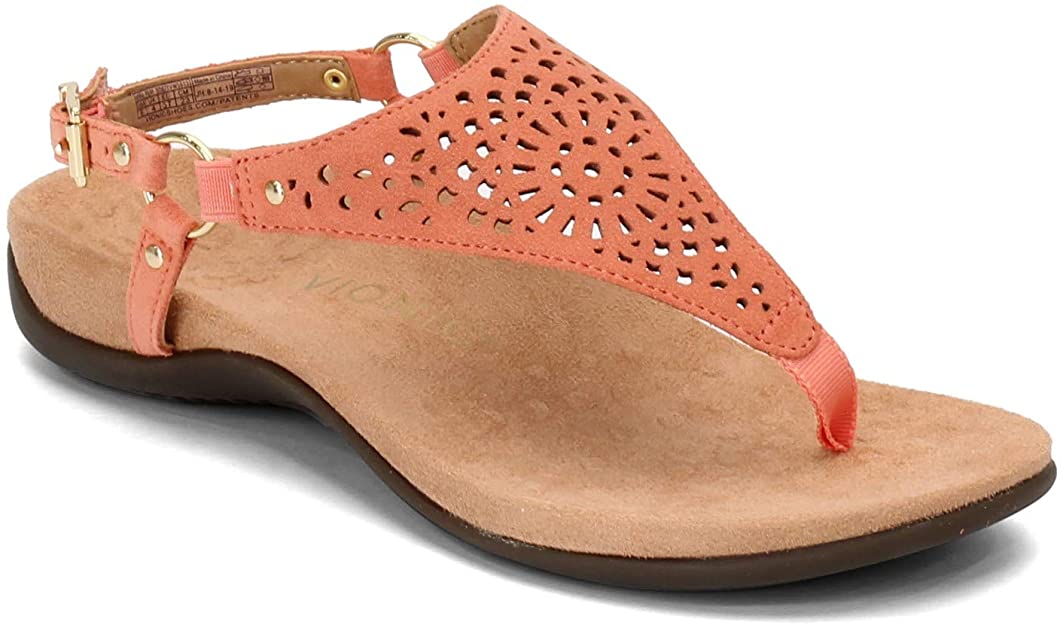 Pack flip-flops for the beach and water activities, and sandals for everything else. You can get away with two pairs of shoes, but why not bring a third if you have the room.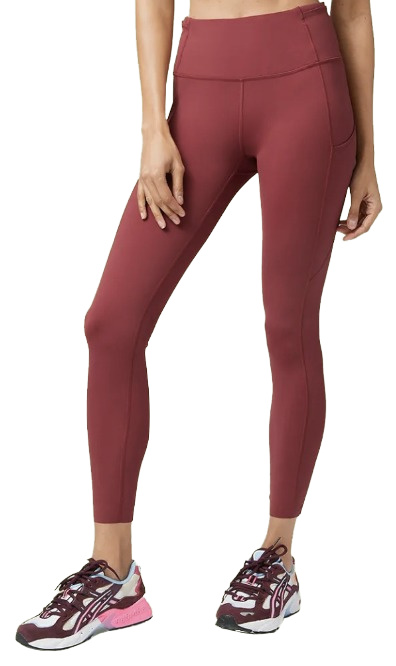 Lululemon Fast and Free Leggings
Yoga
If you are a practicing yogi, you'll be glad to find that yoga classes are offered at a lot of hotels and studios in and around Tulum. Some offer specialities, such as sunrise and sunset yoga, or beachfront yoga, where you can appreciate the sounds of the ocean as you embrace the moves. 
If you want to try out a class, I would bring along an extra bottom for this purpose. One pair of athletic or soft shorts or cropped yoga pants should do the trick. They can double for sleepwear.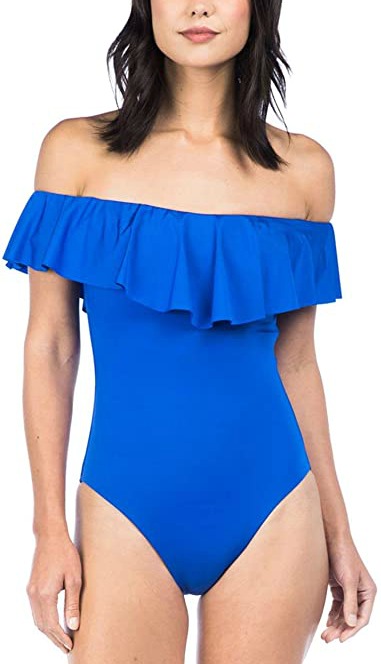 Off Shoulder Ruffle Bandeau One Piece Swimsuit
Cenotes and Water Activities 
Cenotes are found across the Riviera Maya, and special to only this part of the world. They are fresh water sinkholes that are great for cooling off, swimming and some are specifically for scuba diving. They are usually surrounded by lush jungle and are great to visit for a day trip.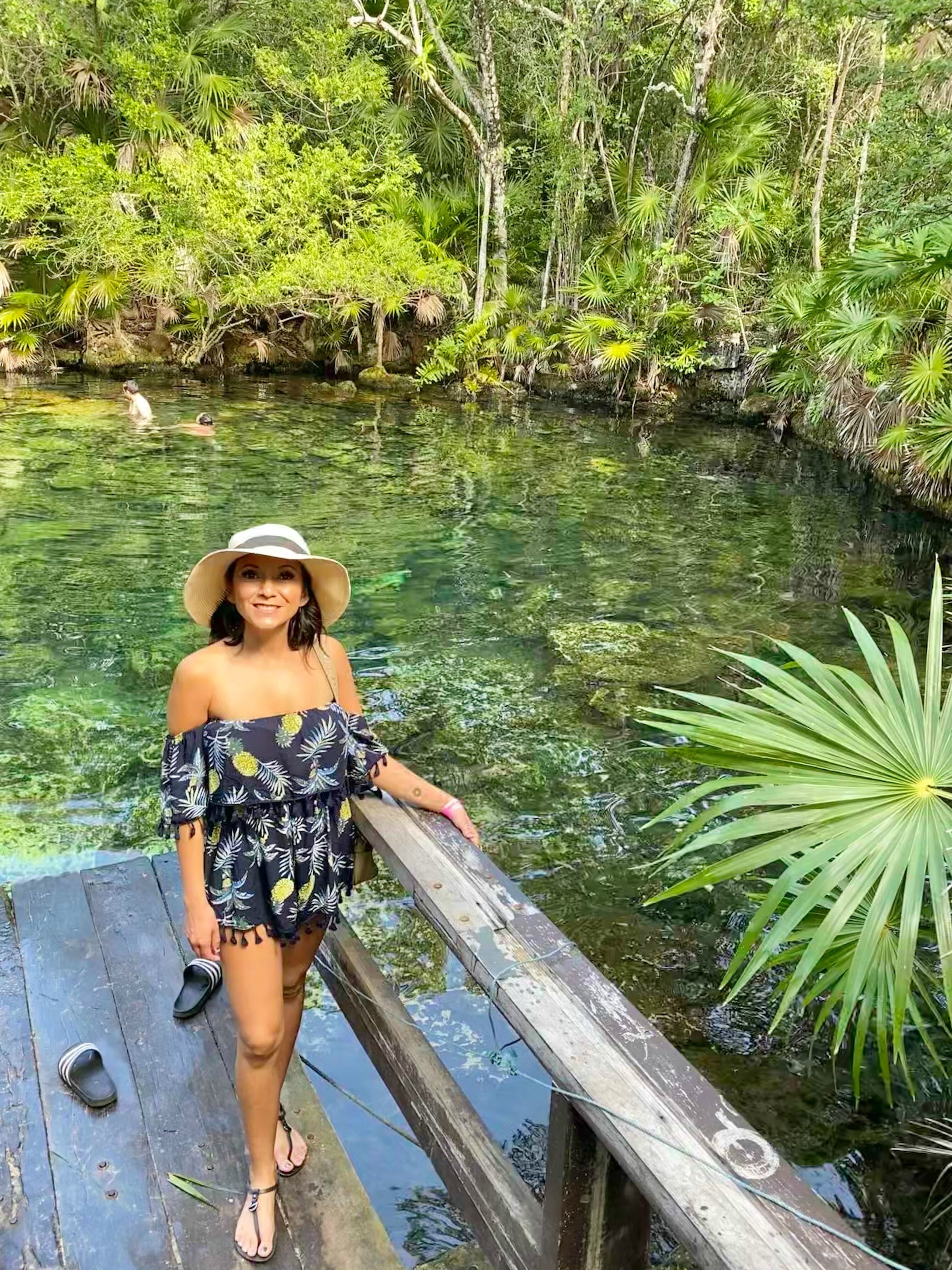 For a day trip to the cenotes, wear some light clothes over your swimsuit. In your bag, take a change of underwear for being dry afterwards, a quick-drying towel and a light, but long sleeved jacket as the water is freezing cold and you may need to warm up after.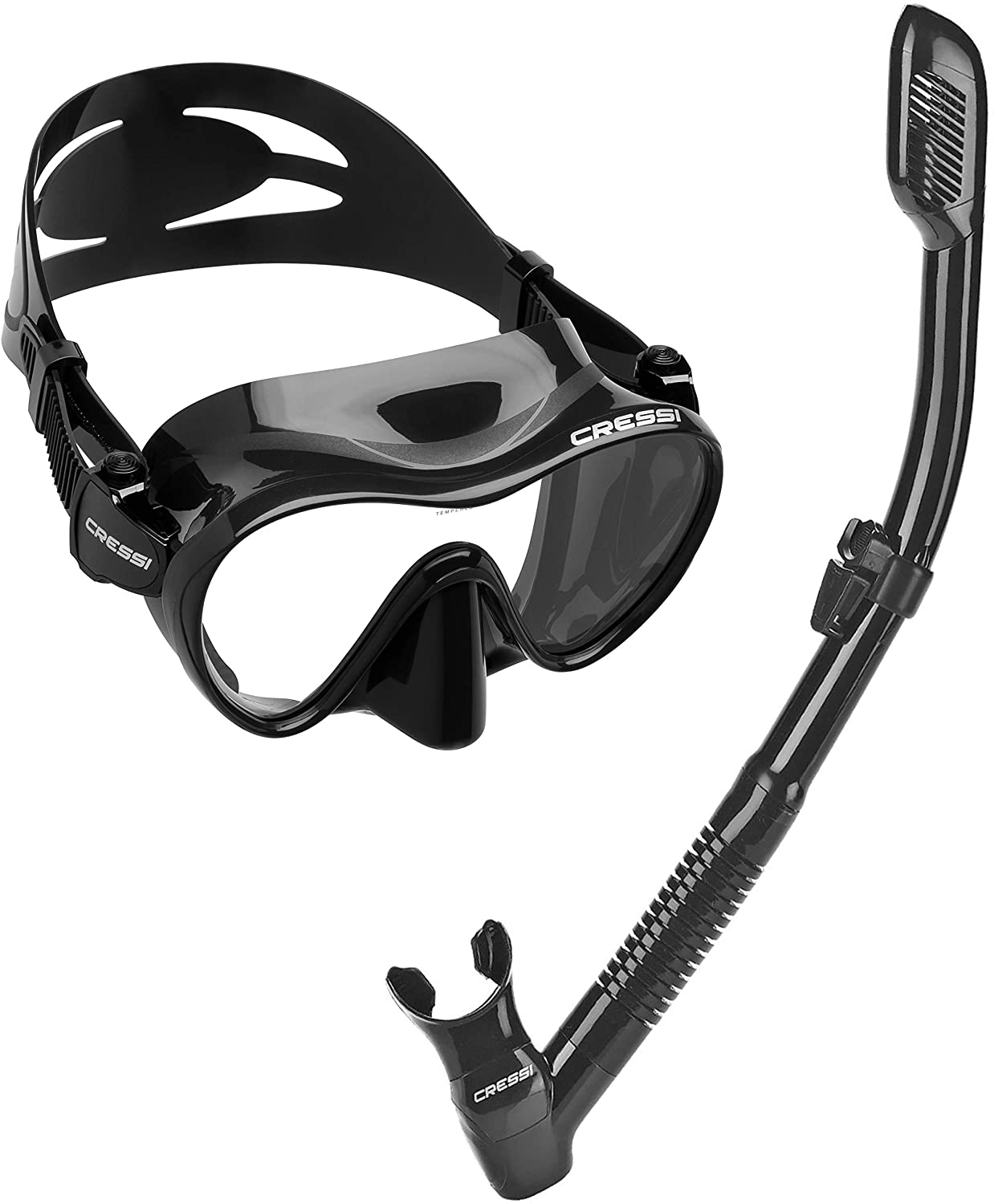 Cressi Scuba Diving Snorkel Set
If you're an avid scuba diver, you will want to have packing space for your gear to dive in the cenotes. Exploring the mystical caverns, filled with stalactites and stalagmites in crystal clear fresh water is a bucket list dream for many divers and Tulum is close to some of the most spectacular.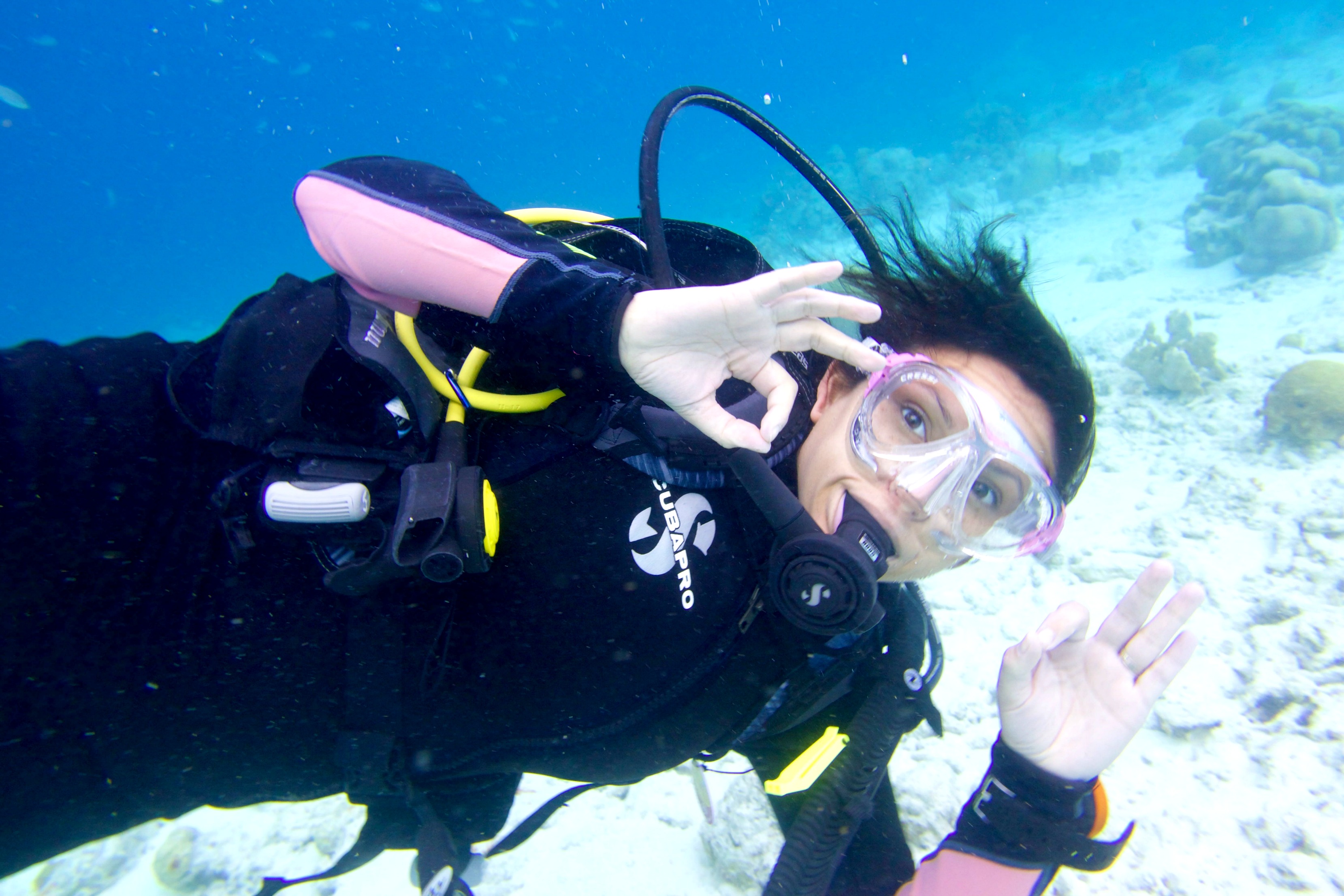 TFG Editor using Cressi as her scuba diving mask
Tulum also has a range of sea dive sites and is part of the second largest coral reef in the world. The reef extends 300 kilometers in Mexican waters and continues down to Honduras. 
If you don't fancy going too deep, just north of Tulum you can snorkel with turtles in Akumal. Bring your own quality snorkel set to ensure that you don't get a flimsy rental, that could ruin your experience.
Use slim packing cubes to save space in your suitcase and travel carry-on only.

Breezy Basics Tie-Front Jumpsuit
Visit the Mayan Ruins
Mayan ruins are found all over the Yucatan peninsula, with the most famous being Chichen Itza, which is known for being one of the seven wonders of the world. However, if your trip is based in Tulum, take advantage of seeing the Mayan ruins here, the only ones that have a sea view.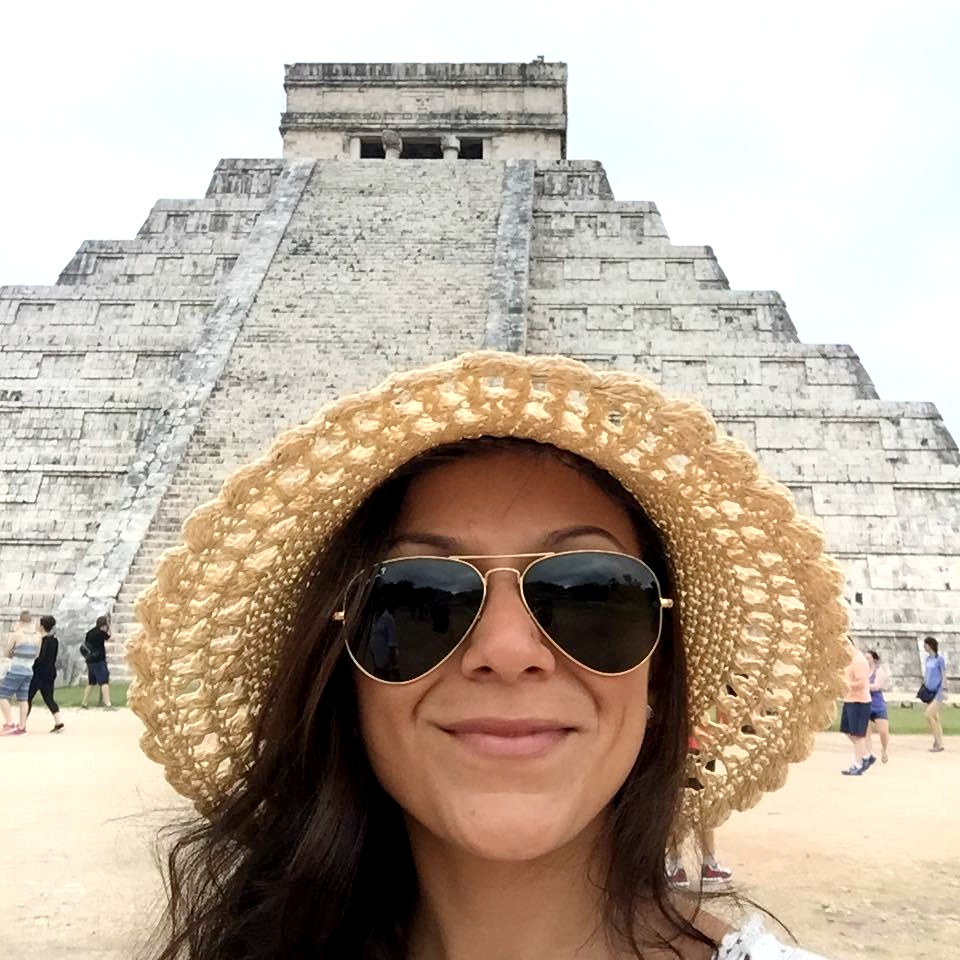 These ruins are said to be the most picturesque and make great photographs, due to their backdrop of the turquoise waters. Be sure to take your camera! Plus they are cheaper to enter than Chichen Itza.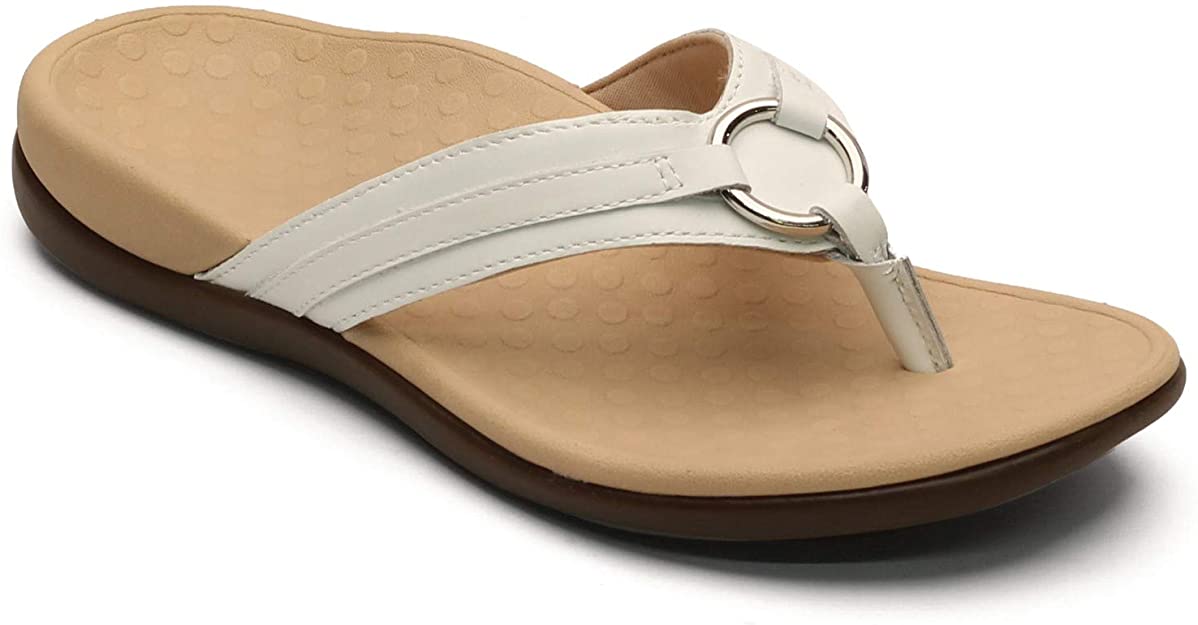 Vionic Tide Aloe Thong Sandal on Amazon or Nordstrom
For a trip to the ruins, wear comfortable sandals and a shady sun hat, as the site requires a lot of walking. You can also pack a towel and wear your swimsuit underneath your clothes, as there are steps down for beach access. It's said that the waters have mystical properties here, so the sea gets a little crowded, but a cooling dip is perfect after touring the ruins on a warm day. 
If you want more ruins, you can also look into visiting the jungle ruins at Coba.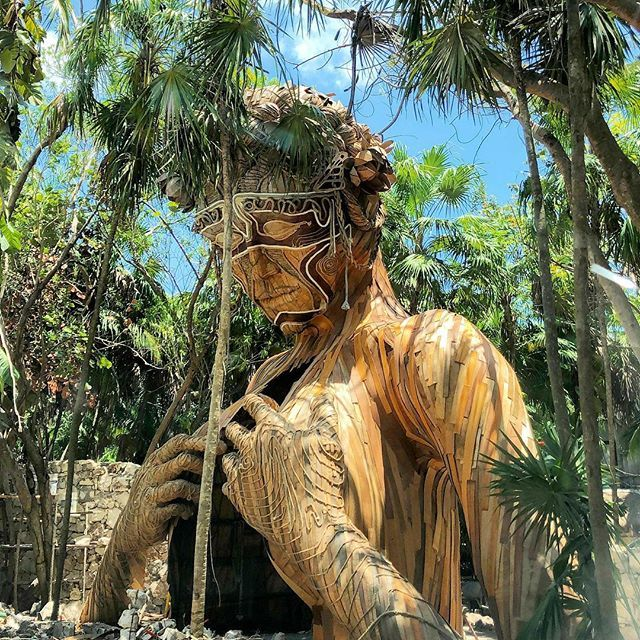 Art With Me Tulum 
Each year a spectacular festival called 'Art with Me' takes place in Tulum. It intertwines art with the natural landscape and is great to visit. From 2019, a giant iconic structure remains. A favourite of Instagram tourists and bloggers, this beautiful statue is just one of the pieces you can find in Tulum, during the festival and after.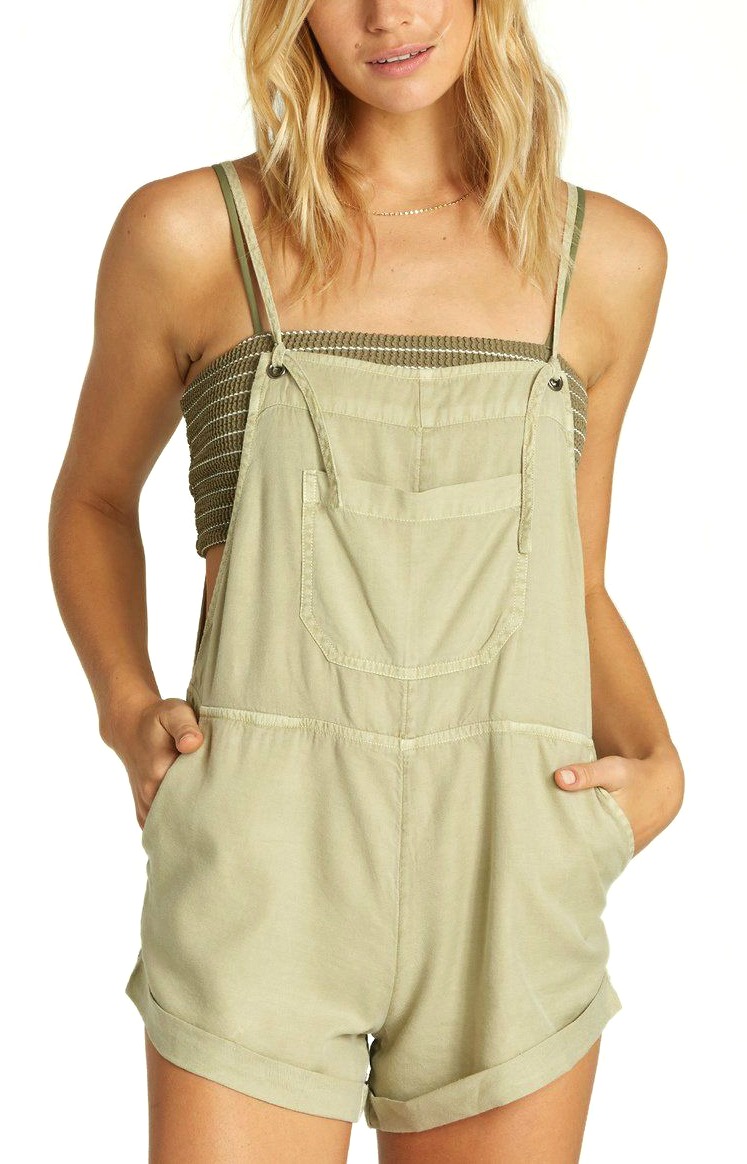 Billabong Wild Pursuit Overalls | Shop on Amazon or Nordstrom
Full Moon Parties
Each month Tulum hosts a range of parties. Full Moon Parties occur on the beach and in the jungle, with the beach club, Papaya Playa Project, being one of the more well known venues. These are relaxed affairs, with people wearing a variety of looks, from beach casual rompers, to sequined shorts and bandeau tops. But be sure to wear beach appropriate sandals, as you will be dancing on the sand.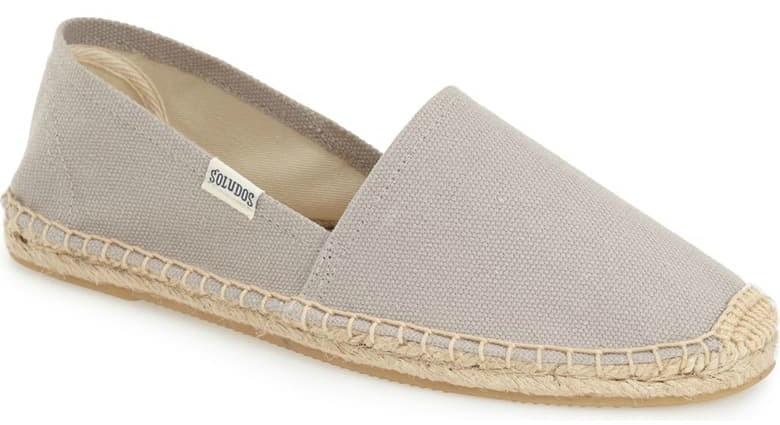 Original Dali Espadrille Slip-On on Amazon or Nordstrom
Jungle nights often have well known DJs playing. If you attend, be sure to dress comfortably, with flat shoes (maybe even sneakers that cover your feet well) and lots of mosquito repellent. The party goes on all night so it can get a little cooler, so a longer sleeved, but thin, tee keeps the chill at bay, while protecting from mosquitoes.

Dining 
Tulum has some of the best Mexican food in the area, and when exploring the town in the evening, be sure to try the authentic tacos and guacamole.
Take a small clutch to carry when heading to dinner or drinks at night. It's not absolutely necessary, but it doesn't hurt to have something to keep your room key, money, camera, and lip balm.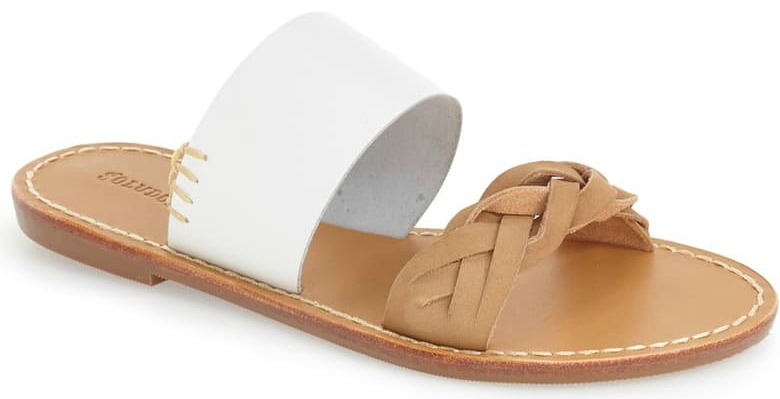 Soludos Slide Sandal on Amazon or Nordstrom
When planning what to wear in Tulum, make sure to leave your high-heeled shoes at home. There is no reason to bring heels or even wedges on this trip, and you will look out of place if you do. Everything is casual.
Check out the best sandals for travel!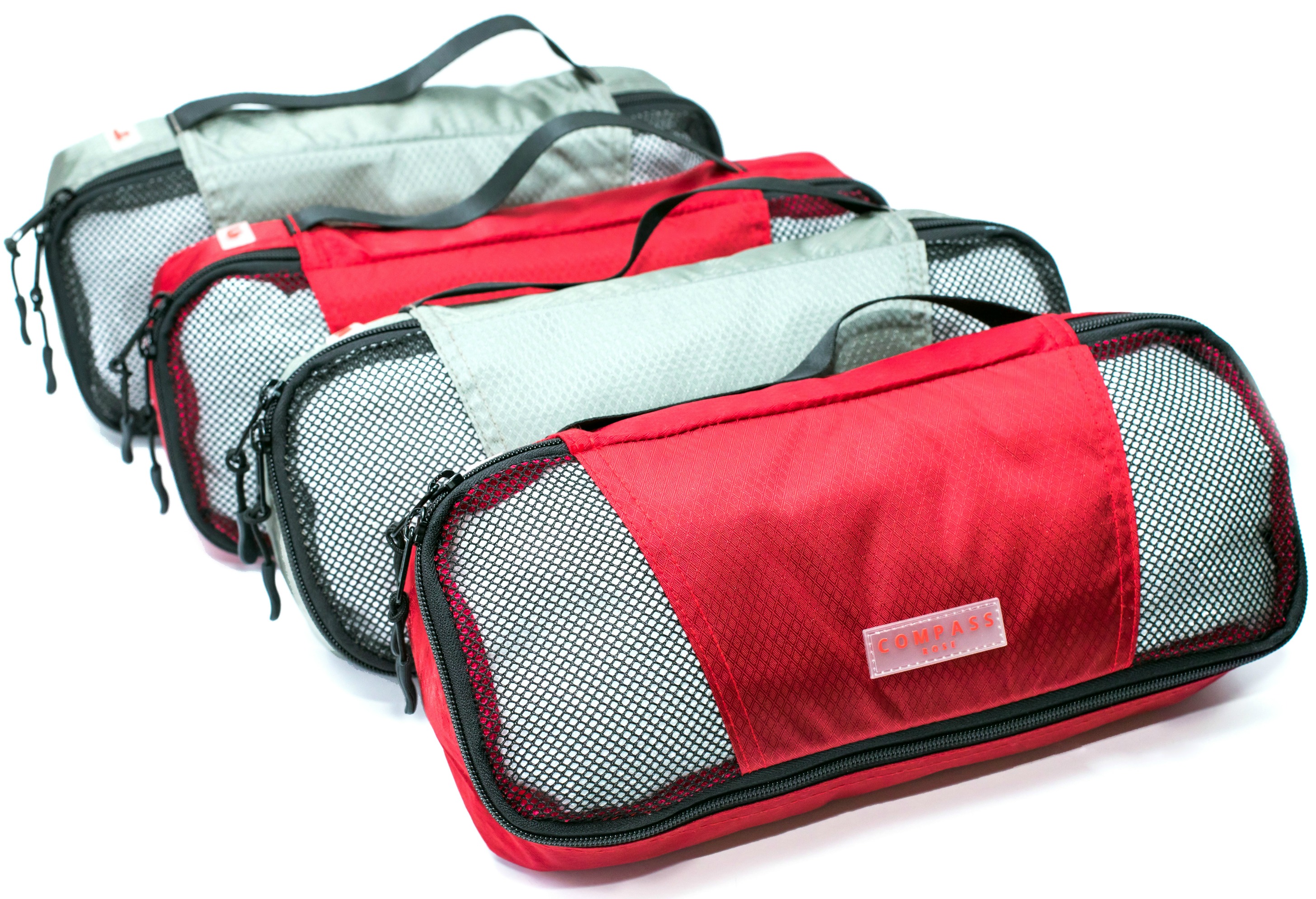 Compass Rose Travel Packing Cubes
How to Organize Travel Clothing
One way to organize your travel wardrobe is by using packing cubes. The Compass Rose packing cubes have a numbering and color system so it's easy to identify where everything is! The video below demonstrates this.
Learn our hacks with packing cubes in this video!
We also put together a five-part YouTube series showing the different methods to use packing cubes for travel. If you use this specific packing strategy, packing cubes can also compress your belongings. This is the secret to traveling carry-on only!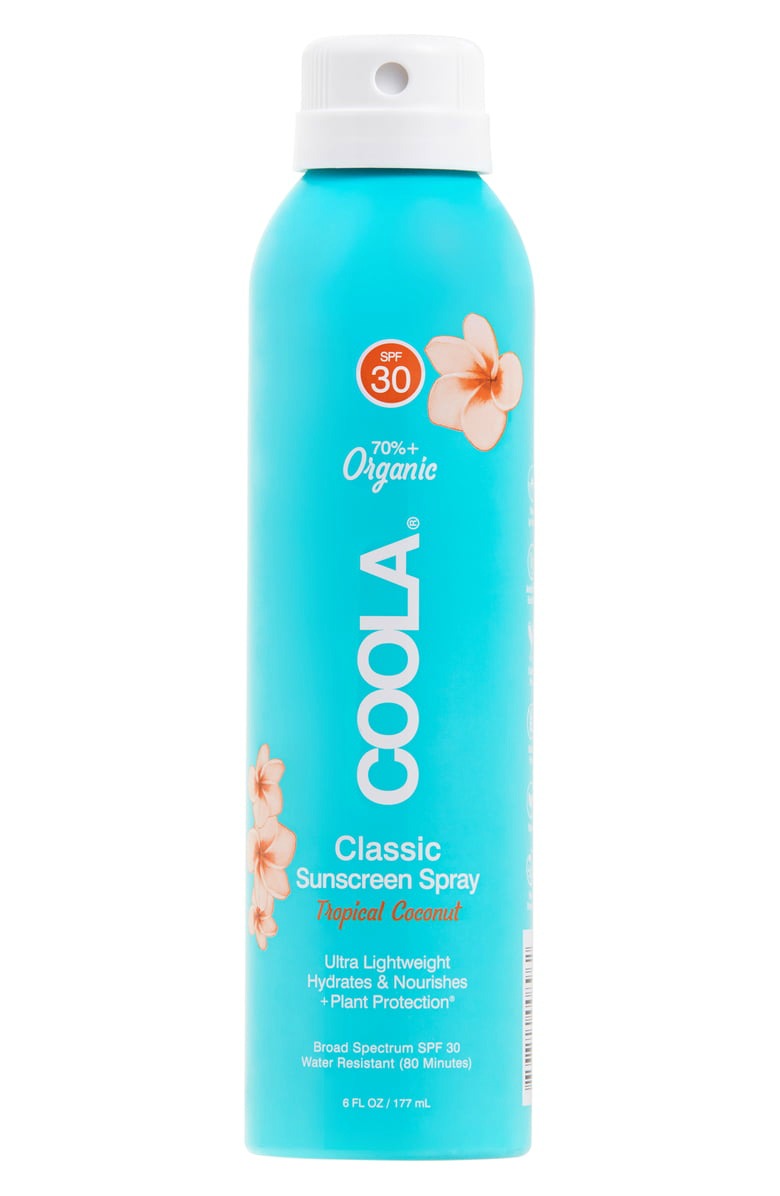 Coola Travel Sized Sunscreen SPF 30 on Amazon or Nordstrom
Toiletries
Don't worry about packing a hair dryer or lots of makeup. Biodegradable sunscreen (necessary for cenotes or eco-parks), tinted moisturizer, and chapstick will do the trick. Also, mascara and lipgloss is an option if you want to feel extra special at night.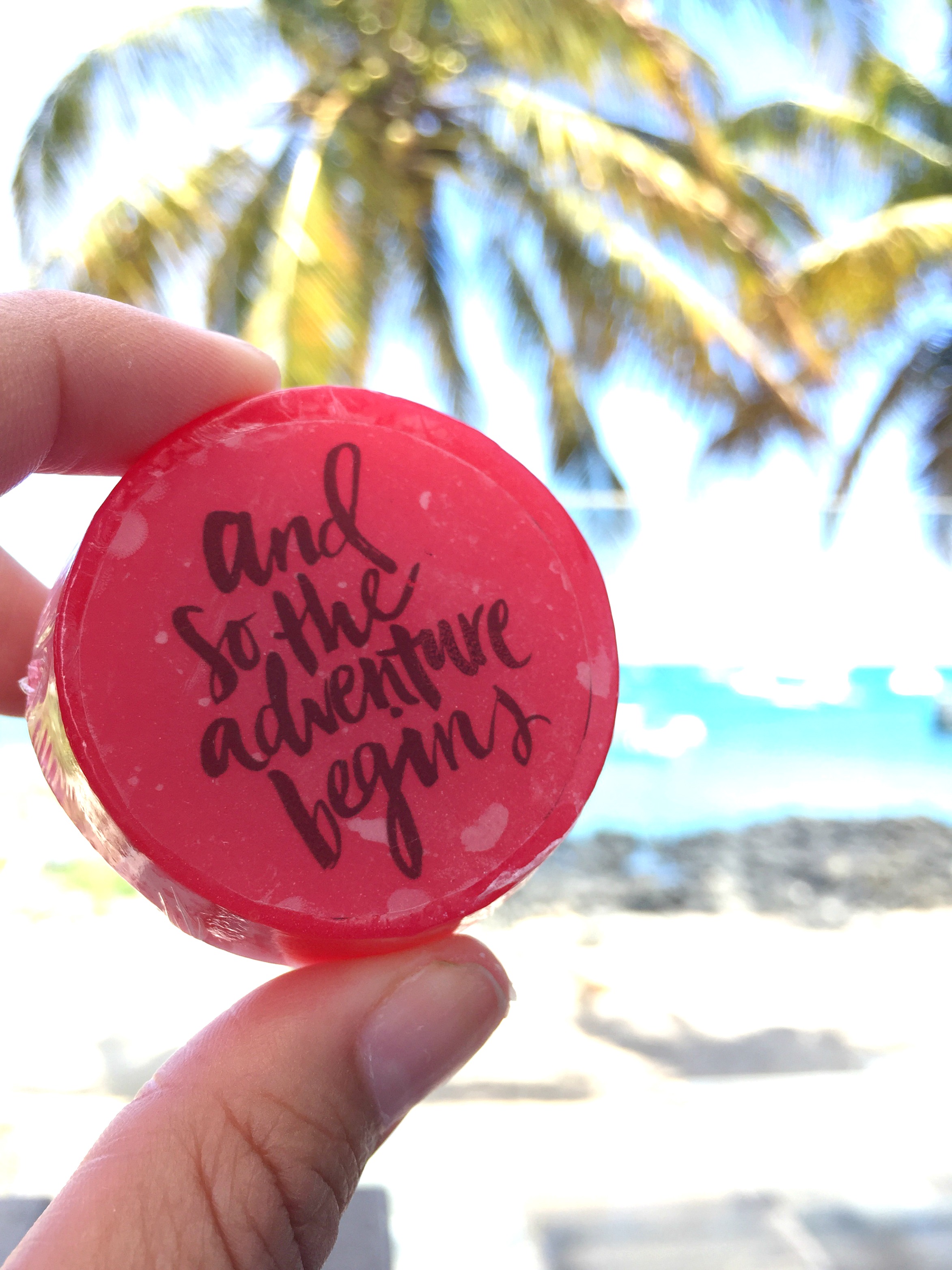 This Travel Quotes soap set from Hello Soap is ultra-cute and practical!
If you have long hair, a detangle spray might be helpful after a day at the beach. In addition to your hat, a small headscarf or band is a nice way to keep unruly hair out of your face.
Don't forget to bring and apply your mosquito repellant!
Where to Stay in Tulum
Mexico has just about every type of accommodation you could ever desire. All-inclusive resorts, family hotels, private villas, volunteer housing, Airbnb casas, and hostels throughout the country.
As Mexico is becoming an even more popular option for tourists, eco-villas and eco-resorts are steadily growing.
Read these Airbnb tips for more info!
If you prefer the convenience and comfort of a hotel room, try using Agoda and Hotels. Tip: Hotels.com gives you a free night for every ten nights you book!
For hostels, Travel Fashion Girl recommend Hostelworld and Hostelbookers. Always read the reviews before booking to get the best idea if the hostel is right for you. Some are quiet and family friendly while others are known for their party atmosphere.
Are hostels safe? Here are our tips for women staying in hostels!
---
Tulum is one of the easiest trips to pack for and there is no reason to tug along a bulky suitcase. Do yourself a favor and keep your clothing light, simple, and practical.
What are your tips on things to bring to Tulum? Share in the comments!
---
For more Mexico packing tips, please read:
Suggested Travel Sources:
---
LIKED THIS POST? PIN THIS PIC TO SAVE IT!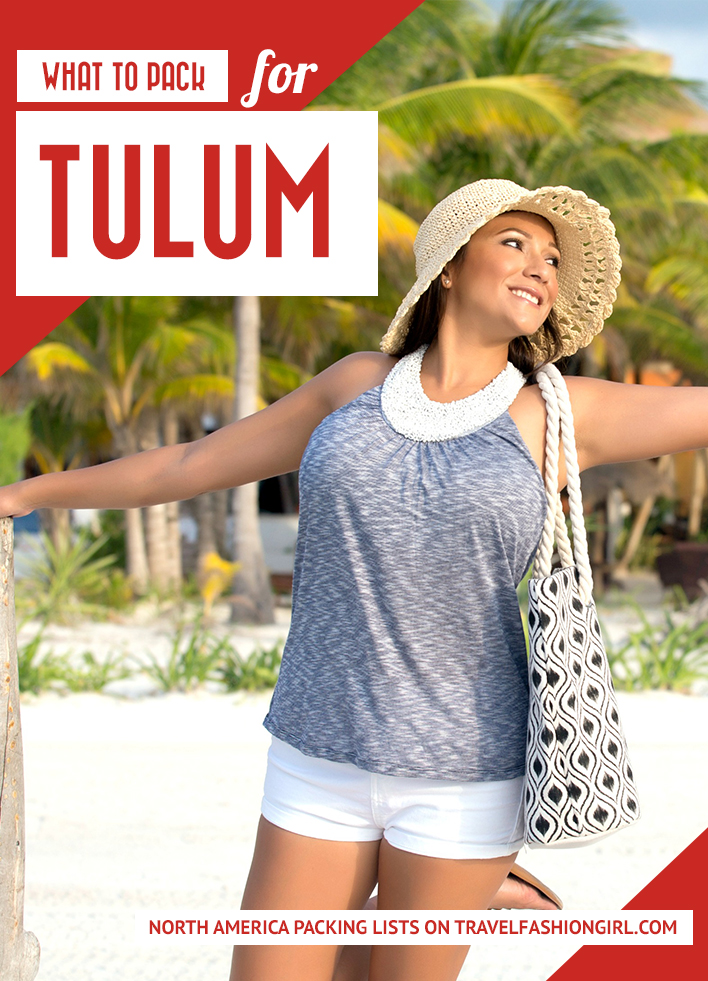 ---
Hope you liked this post on how to pack for Tulum. Please share with your friends on Facebook, Twitter and Pinterest. Thanks for reading!
---
Author Bio: Niki is an interior designer and artist from Louisiana. In addition to her design work, she writes for local and online publications sharing her experiences and passion for travel. Niki is currently adding stamps to her passport while building her design practice, Niki Landry Designs.
---