Support TFG by using the links in our articles to shop. We receive a small commission (at no extra cost to you) so we can continue to create helpful free content. As an Amazon Associate, we earn from qualifying purchases made on Amazon in addition to other retailers featured on the blog. Thank you, we appreciate your support!
Isla Holbox is a sleepy little island just two hours north of Cancun in the Yucatan peninsula. It's one of my favorite islands in Mexico and makes the perfect alternative to other popular destinations such as Tulum, Playa del Carmen, or Cancun.
You've probably never heard about it – but you should. It's a little slice of paradise. If you're fortunate to find yourself in this beautiful destination, here's your packing list for Isla Holbox!
---
What to Pack for Isla Holbox
---
Table Of Contents
In complete contrast to the development and large tourism numbers from Cancun and Playa del Carmen, Isla Holbox has a unique charm. It's like going back in time to what tourist destinations used to be before they got over popular and overpopulated.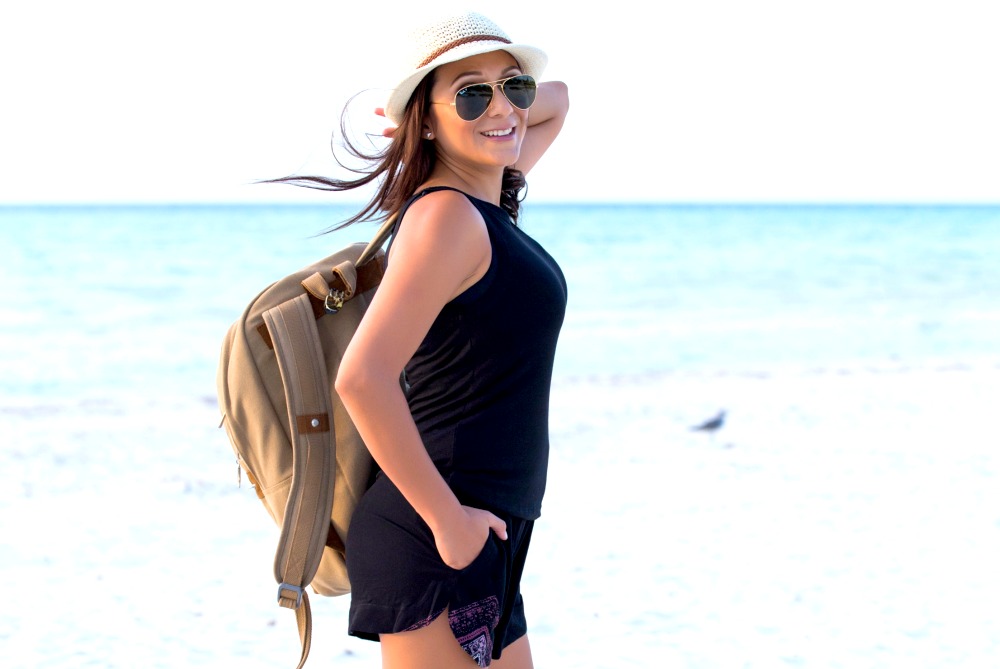 It's known for its white sand beaches, inexpensive seafood, and for the thrilling experience of snorkeling with whale sharks.
Between the months of June-August the Yucatan is home to an awe-inspiring migration of these gentle giants. Snorkeling trips are extremely popular and you can bet that I'll be there when they are!
So what are the essential things to pack for Isla Holbox? Let me tell you. It's not what you might think!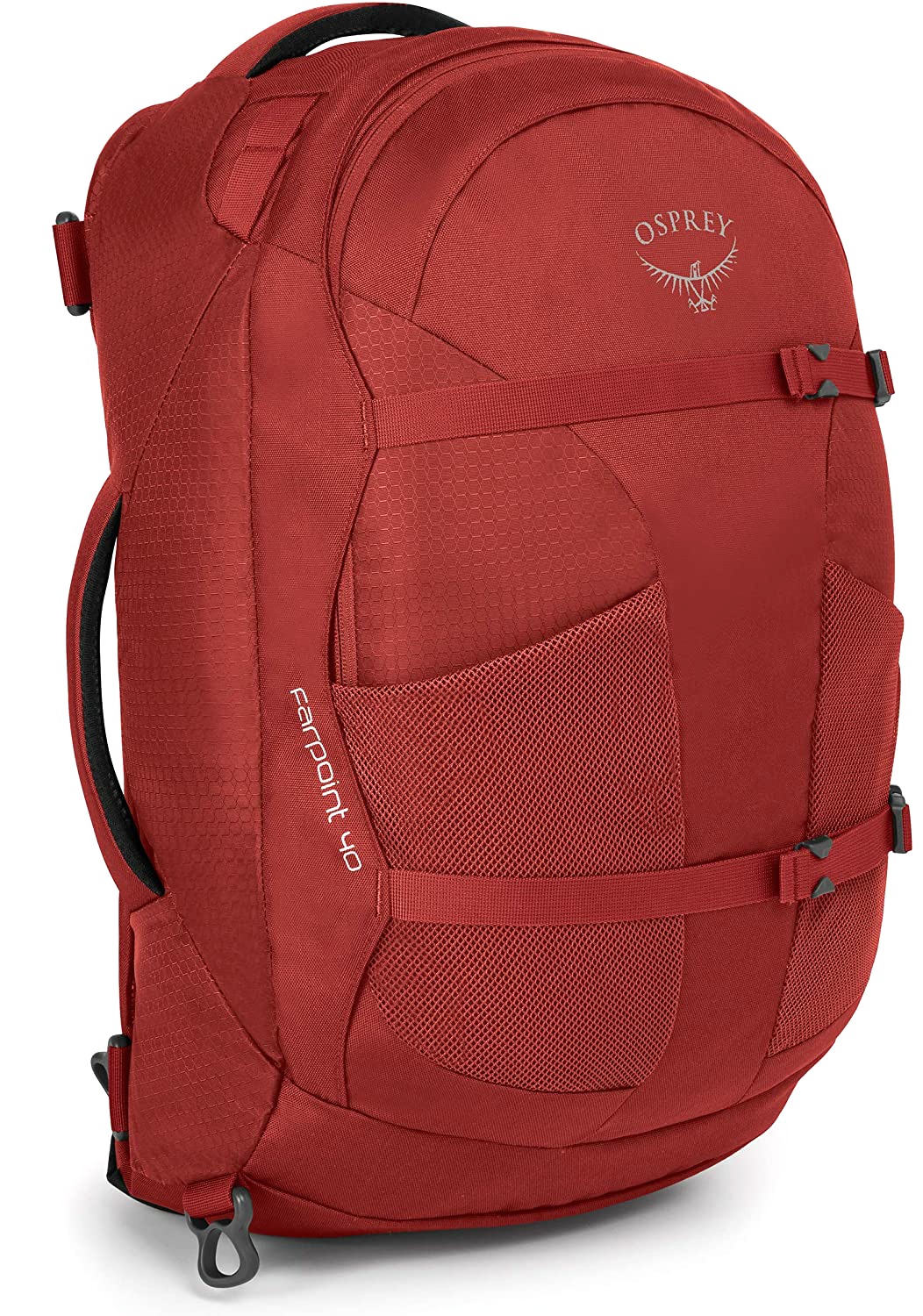 Osprey Farpoint 40 Travel Backpack
No Wheels!
The first thing you should consider when planning what to pack for Isla Holbox is your suitcase. Avoid wheels if possible!
There aren't any paved roads on the island so this means it can get muddy with even the slightest amount of rain. Unless you want to carry your wheeled suitcase I'd suggest a duffle bag or backpack to avoid muddy tracks.
 Find out how to choose the best travel backpack!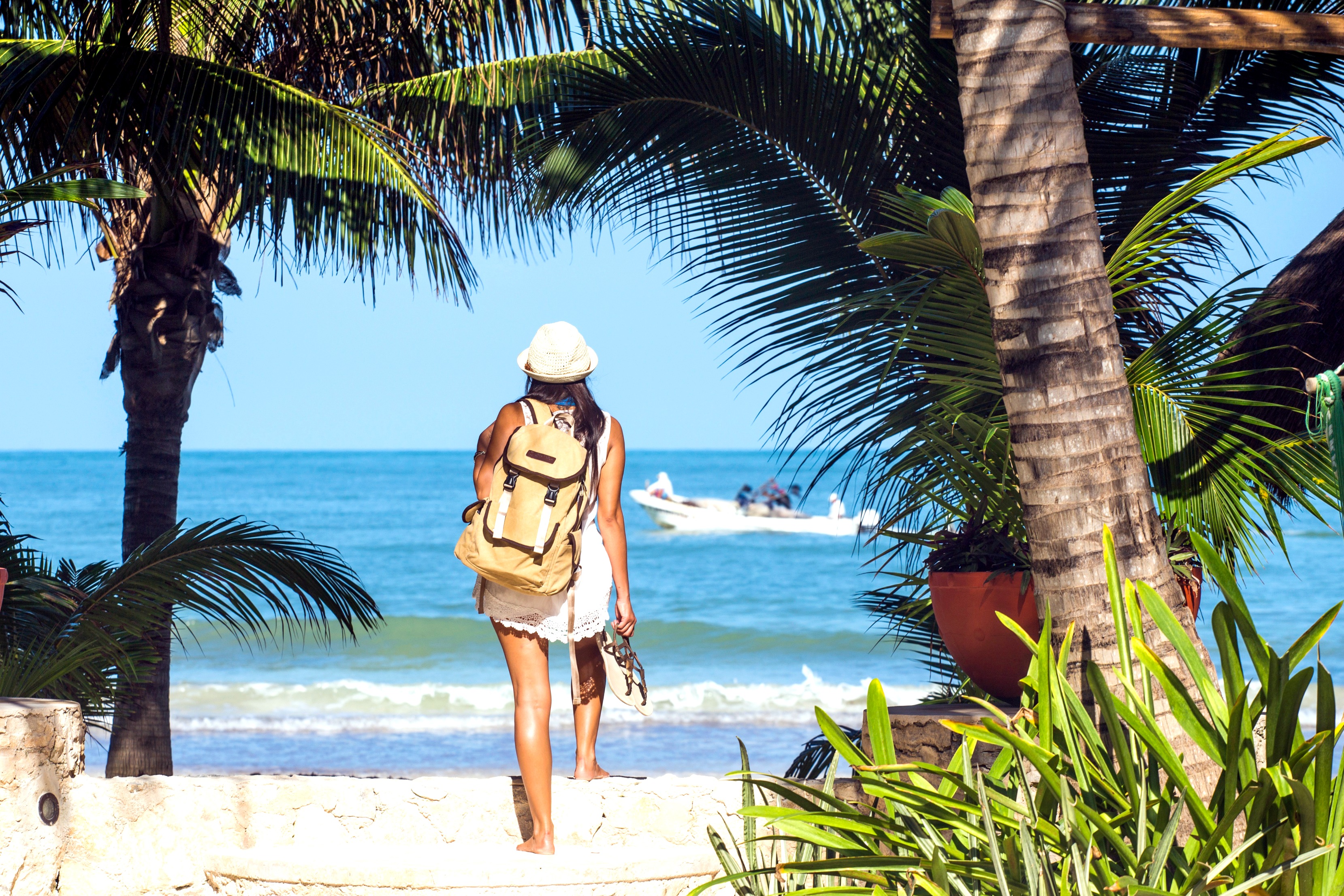 You can also take a golf cart taxi ride from the ferry port to your hotel. It seems like you can get to most places for $1-$3. However, you might find that your hotel is just a five minute walk away and prefer to make your own way there.
It's a small island and the short distances make it easy to explore on foot. The mud, however, can make it slightly challenging, which brings me to my next point: shoes.
 TFG recommends the Osprey Farpoint 40L, find out why!

Shoes
All you really need for this island are flip flops and perhaps some casual but nice sandals. It's an unpretentious town, and there isn't really the need to dress up. Moreover, because of the possibility for the roads to get muddy if it rains, you may want to consider an alternate pair of shoes.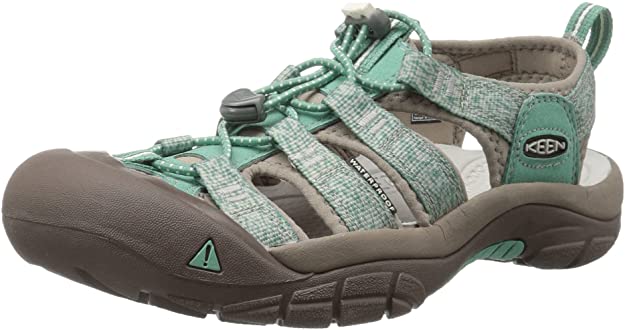 If you wouldn't feel comfortable walking in a light layer of mud with your flip flops alone, then also bring along a pair with a non slippy tread such as water shoes or outdoor sandals to keep you from slipping.
 Find out how to choose the best travel shoes!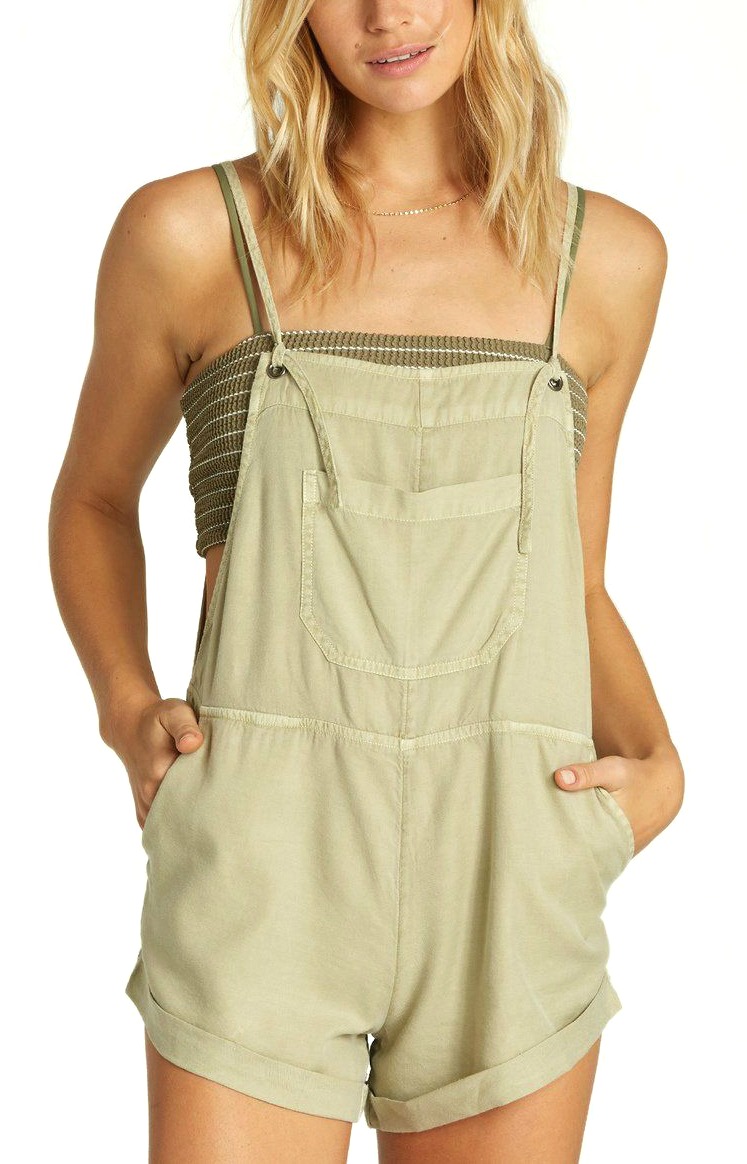 Billabong Wild Pursuit Overalls | Shop on Amazon or Nordstrom
Clothing
While the island is casual, it seems visitors adopt one of two ways of dressing: hippie chic or refined casual.
One of the favorite casual outfits I saw on the island: a one-piece romper in black silk-like or polyester fabric with Havaianas, light makeup, and neat hairstyle. The pairing was elegant all while being comfortable for the environment and appropriate for the oppressive heat.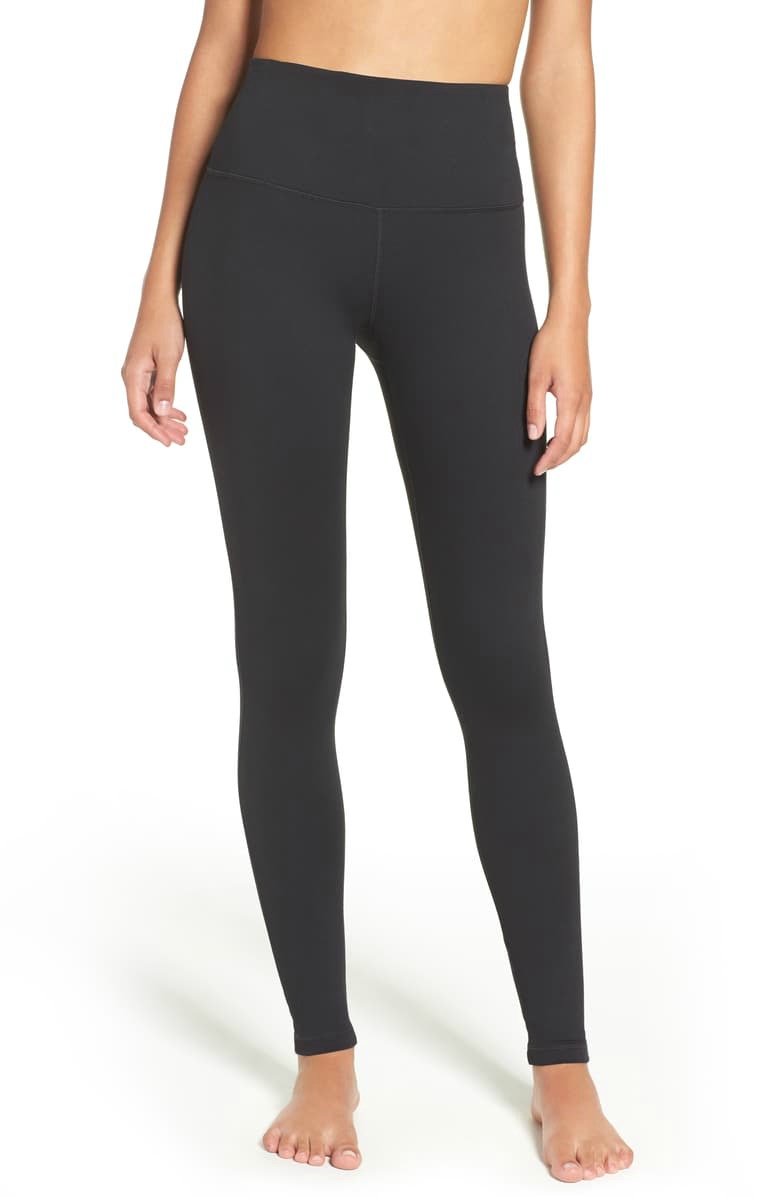 Zella Live In High Waist Leggings
If you visit in January or February, don't be surprised if the sun hides behind the clouds, paired with the wind coming in from the sea, it can feel cold. So cold, that when I visited,  only by wearing a pair of fleece tights and two summer tops underneath a light hoodie could make me feel comfortable during an unexpected winter storm.
It was a sickening surprise that the weather was in the sixties but the wind made it feel like the fifties (Fahrenheit). Do yourself a favor and check the weather. You may need a warm sweater and leggings or jeans depending on the time of year you visit. (Most likely January and February.) Otherwise, a combination of the above items would work well year-round.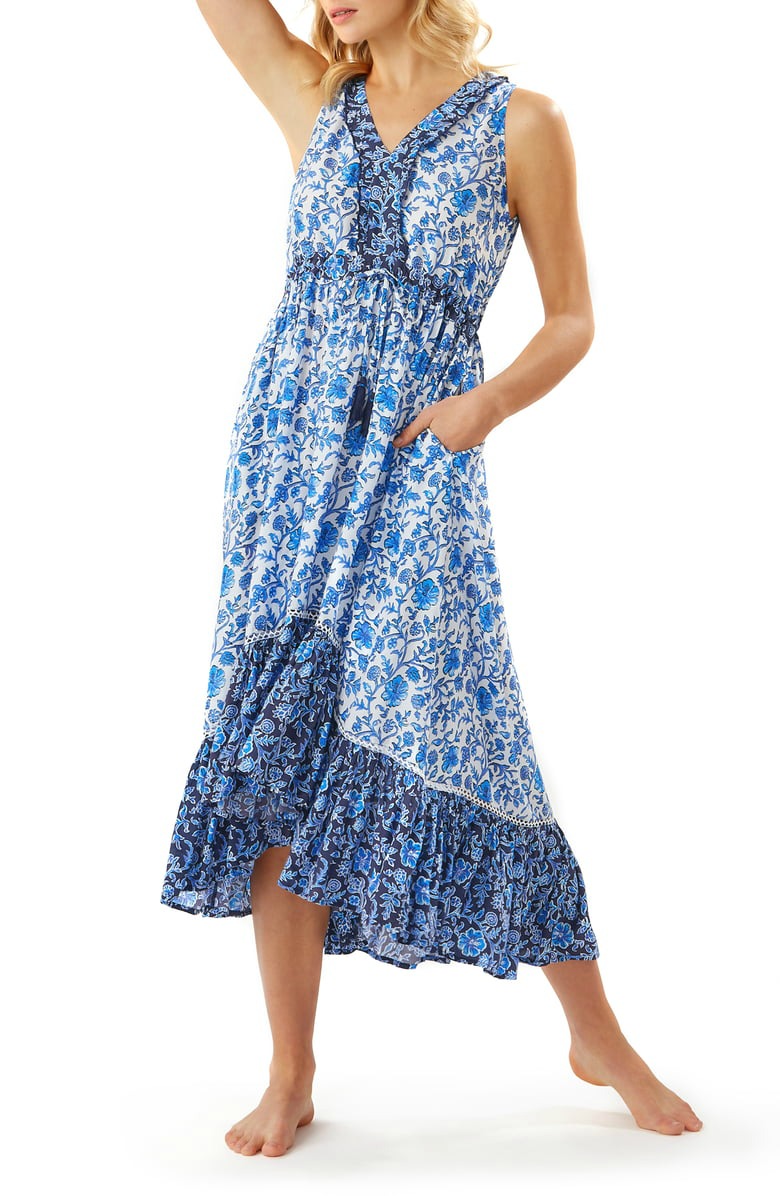 For a more hippie chic look, a flowing sundress, with a large beach bag and floppy hat will have you looking effortlessly stylish, while also keeping cool.
One of the magical things you can do while in Holbox is to see the bioluminescence glow in the sea. With the black night sky above you, the water glows with the neon-colored plankton for a truly spectacular sight.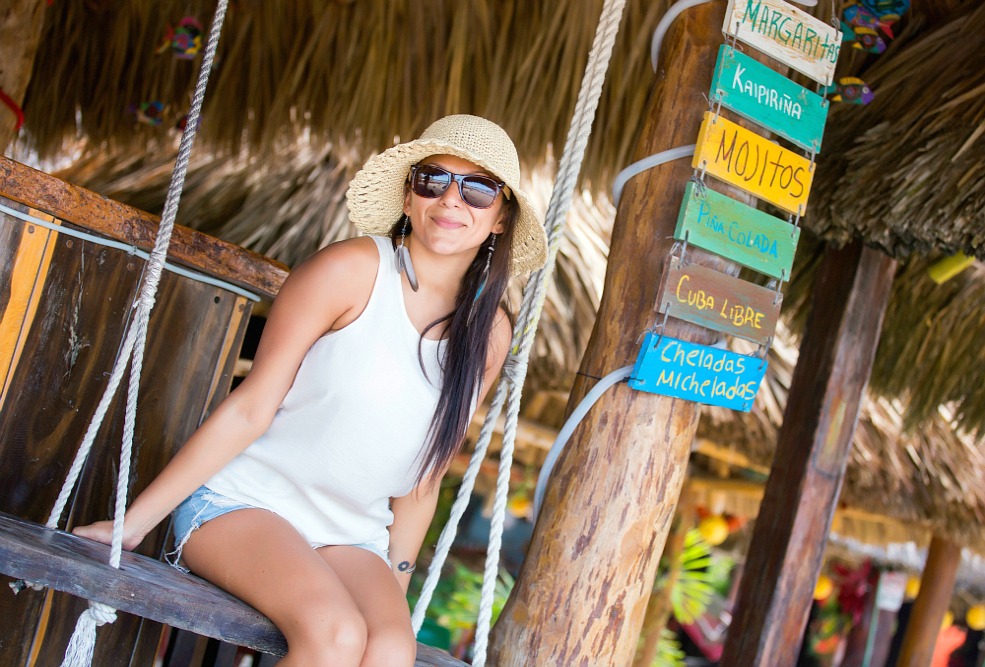 The best times to see this are summer months, and if you can, try to go around the new moon, as the sky is darker for better star coverage and plankton visibility. 
Plenty of tours go to the best places to find this natural phenomenon, but you can find it on your own, around Punta Coco. Just be careful, as it gets super dark at night, so a guided tour will take you directly there with the experts who know the area the best.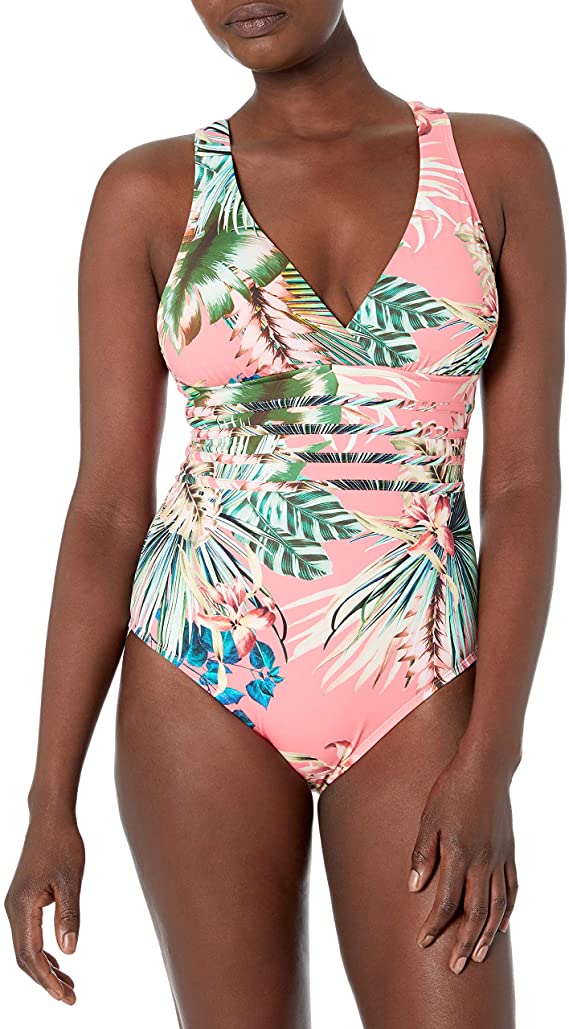 La Blanca Multi Strap Cross Back One Piece Swimsuit
So, what to wear to a Holbox bioluminescence trip? You'll want to wade in the water, so water shoes or flip flops are best, along with a swimsuit and a towel to dry off afterward.
You can't really capture the bioluminescence on camera easily, unless you have a very good camera, so capture the memories in your mind and go technology free!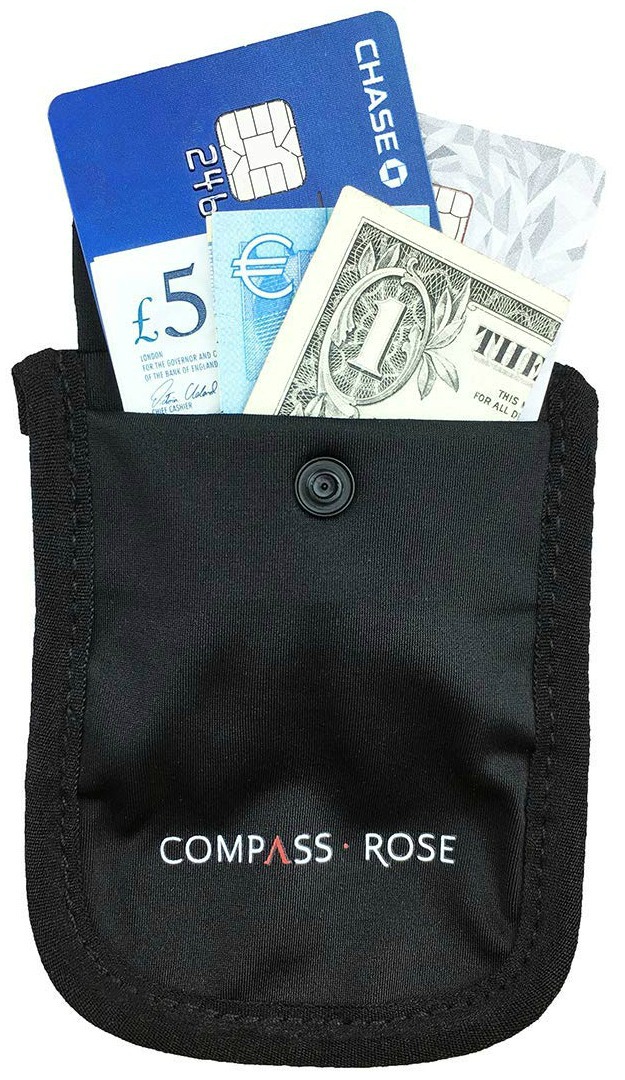 Compass Rose Anti-theft RFID Wallet
Money
Bring cash! There is only one ATM machine on the whole island, and sometimes it doesn't work.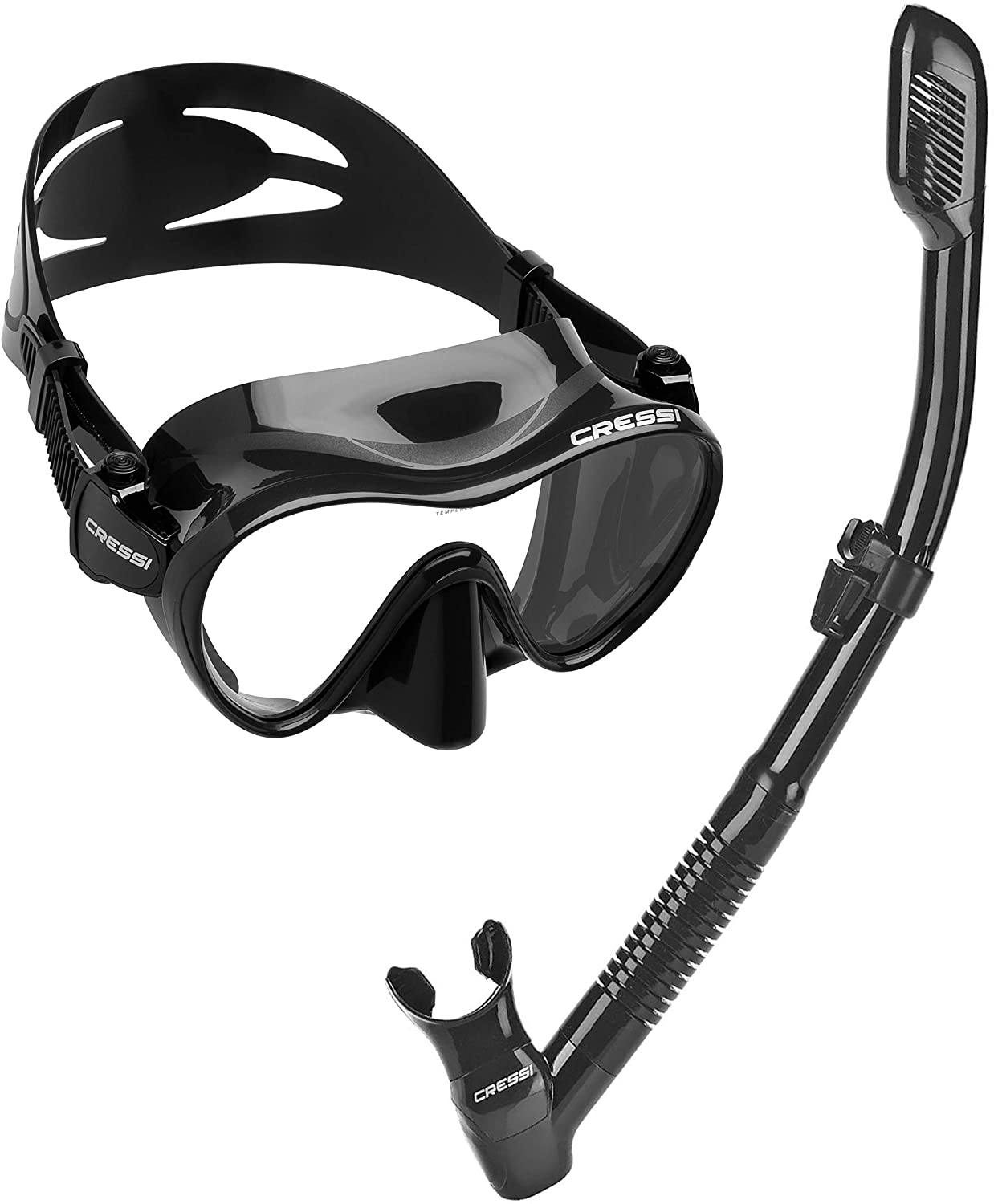 Snorkel Gear
If you're planning to snorkel with the whale sharks or anywhere else and want to make the most of your experience, I always recommend bringing your own gear.
You don't have to pack fins but at least buy your own quality mask and snorkel. It can really make the difference between having a great experience or never wanting to do it again.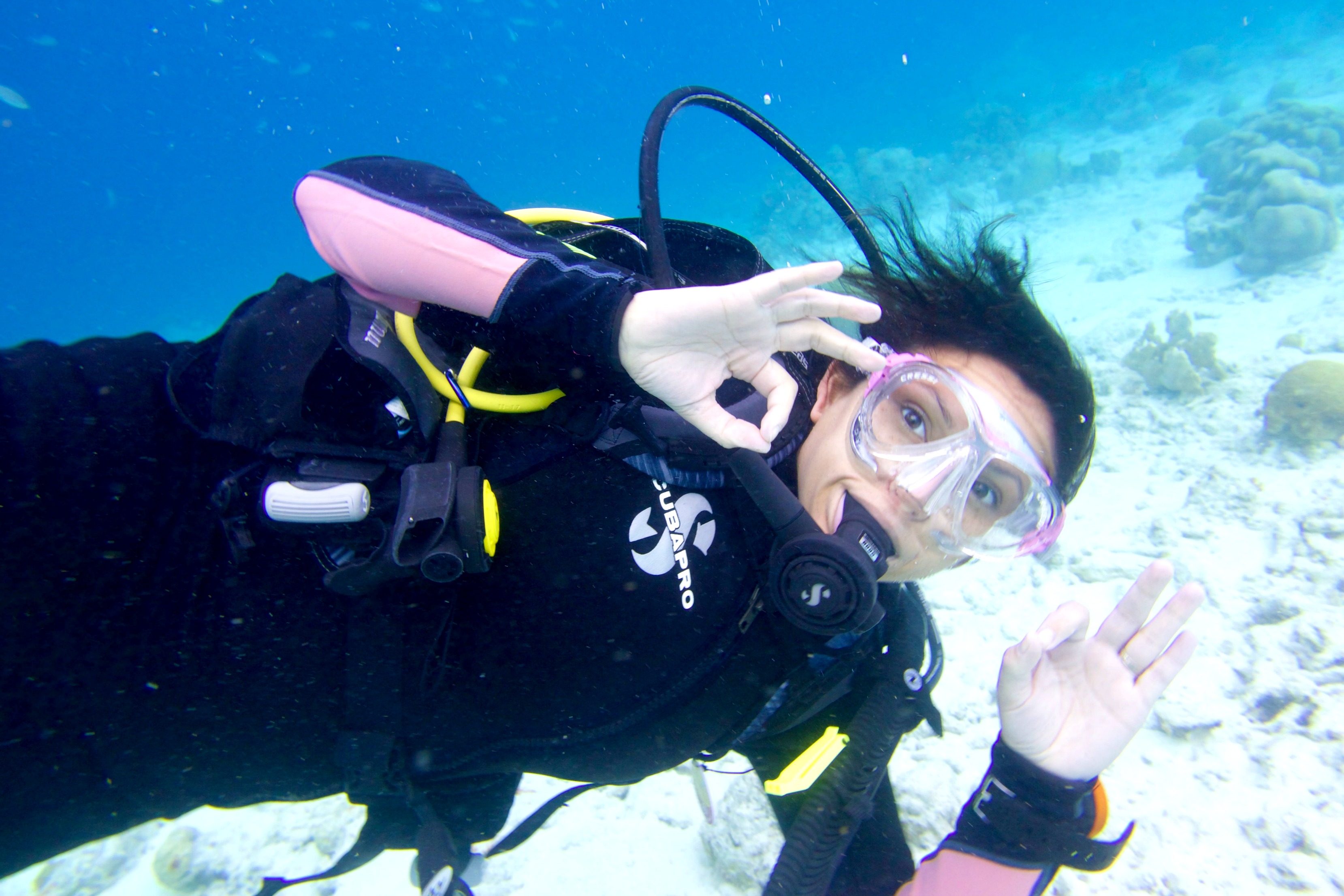 The main things to consider are a snorkel (or scuba diving) mask that has tempered glass and a snorkel with a quality spit valve. You don't want water flooding into your mouth and eyes the entire time. That's not fun for anyone and it can really ruin your experience.
Test the mask before your trip to make sure it fits your face. The way you do this is by placing the mask on your face (unstrapped) on your face. Breathe in, look down, then look up and inspect the fit in a mirror. If it stays on and doesn't fall off it's a good fit.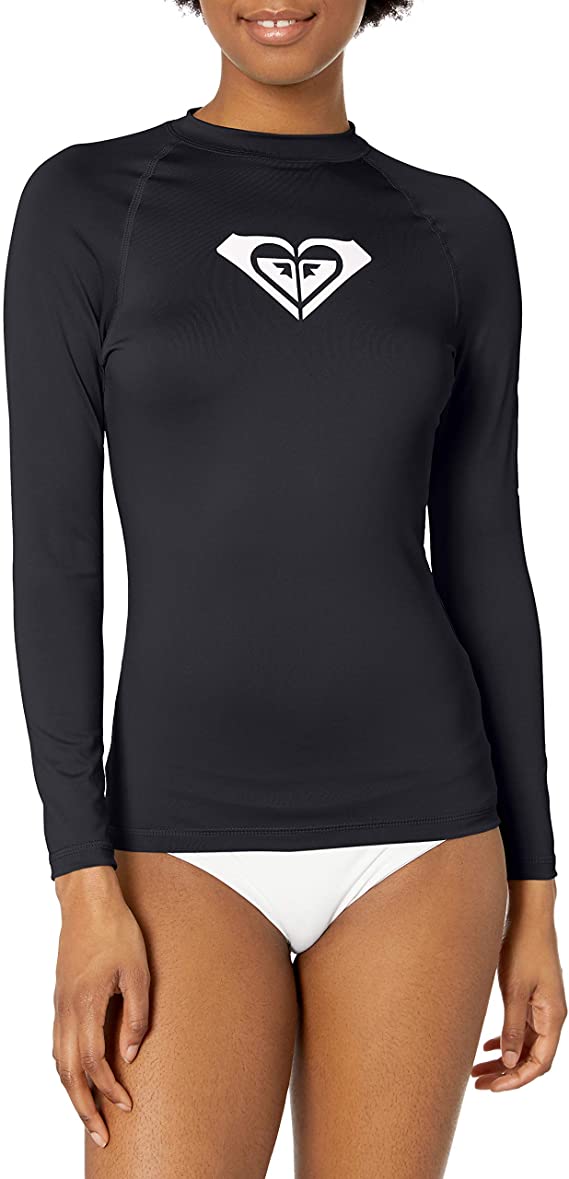 Roxy Whole Hearted Long Sleeve Rash Guard
You may also wish to invest in a cute rash guard to protect yourself from the harsh sun rays while snorkeling. 
I recommend Cressi, which has quality products and reasonable prices. That's the brand I use for my scuba diving masks!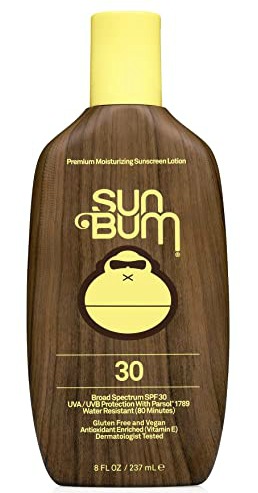 Sun Bum Original SPF 30 Sunscreen Lotion
Toiletries
As with most Caribbean countries, you'll need to ensure you add mosquito repellent to your Holbox packing list. There can be quite a few of those pesky biters around, due to the jungly parts of the island. There is even a beach called Punta Mosquito, which has stunning vistas, flamingoes, and shallow water. 
Don't forget your high factor, reef safe sunscreen too. Reef safe products protect the flora and fauna of the oceans, and lots of places in Mexico specify that they are the only type you are allowed to use anyway. 
TFG readers share their picks for the best reef safe sunscreen brands!

Neutrogena Tinted Facial Moisturizer
Don't worry about packing lots of makeup. Tinted moisturizer (with SPF), bronzer, and chapstick will do the trick. Also, mascara and lipgloss is an option if you want to feel extra special at night. 
You also can get away with beachy hair, so (if your hair can cope) leave the hair dryer and flat iron at home and embrace island chic tousled waves.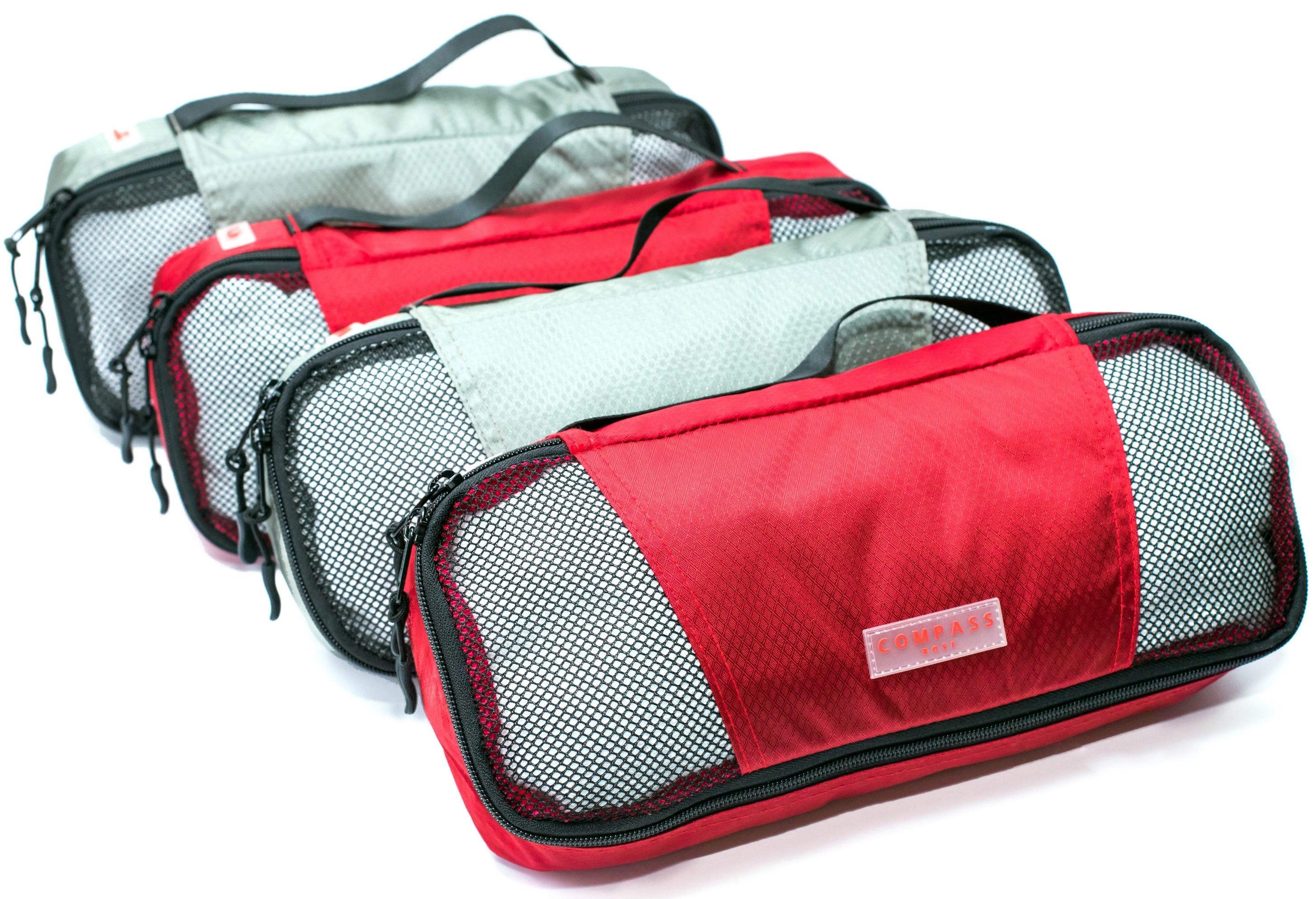 Compass Rose Travel Packing Cubes
How to Pack Travel Clothes
One way to organize your travel wardrobe is by using packing cubes. The Compass Rose packing cubes have a numbering and color system so it's easy to identify where everything is! The video below demonstrates this.
Learn our hacks with packing cubes in this video!
We also put together a five-part YouTube series showing the different methods to use packing cubes for travel. If you use this specific packing strategy, packing cubes can also compress your belongings. This is the secret to traveling carry-on only!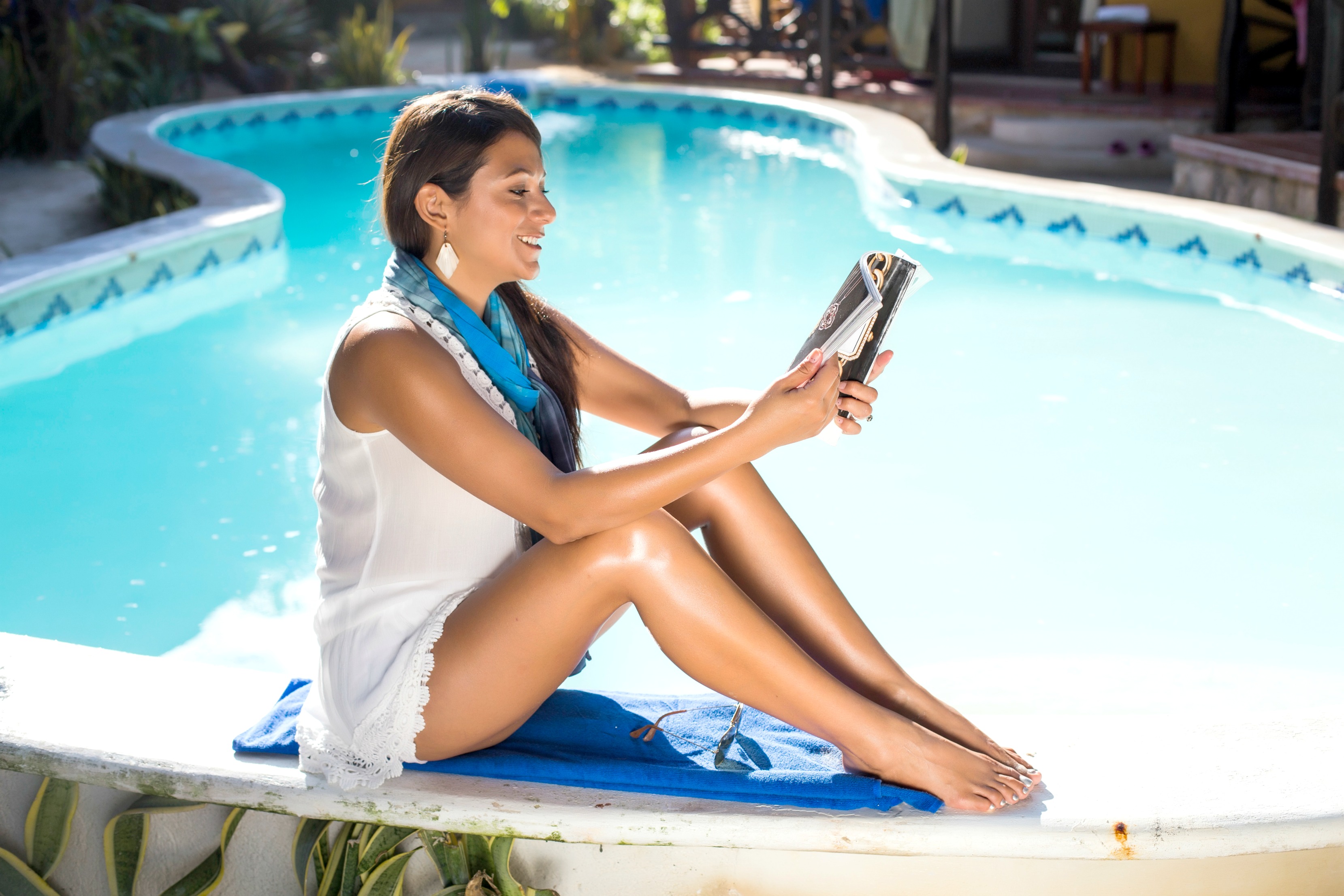 Where to Stay in Isla Holbox
We love Airbnb for accommodation in Isla Holbox. Sign up here for a free $40 credit!
I prefer to book "the entire home" instead of opting for shared accommodation on Airbnb. Aside from safety, I also like to feel like I'm living in the destination. It's a small taste of local life plus you get more amenities than you would at a hotel such as a kitchen and washing machine.
Read these Airbnb tips for more info!
If you prefer the convenience and comfort of a hotel room, I like using both Agoda.com and Hotels.com. Tip: Hotels.com gives you a free night for every ten nights you book!
For hostels, we recommend Hostelworld and Hostelbookers. Always read the reviews before booking to get the best idea if the hostel is right for you. Some are quiet and family friendly while others are known for their party atmosphere.
Not sure about staying at a hostel? Read this.
---
What are your tips on what to pack for Isla Holbox? Share in the comments!
---
For more Mexico packing tips, please read:
Suggested travel resources:
---
LIKED THIS POST? PIN THIS PIC TO SAVE IT!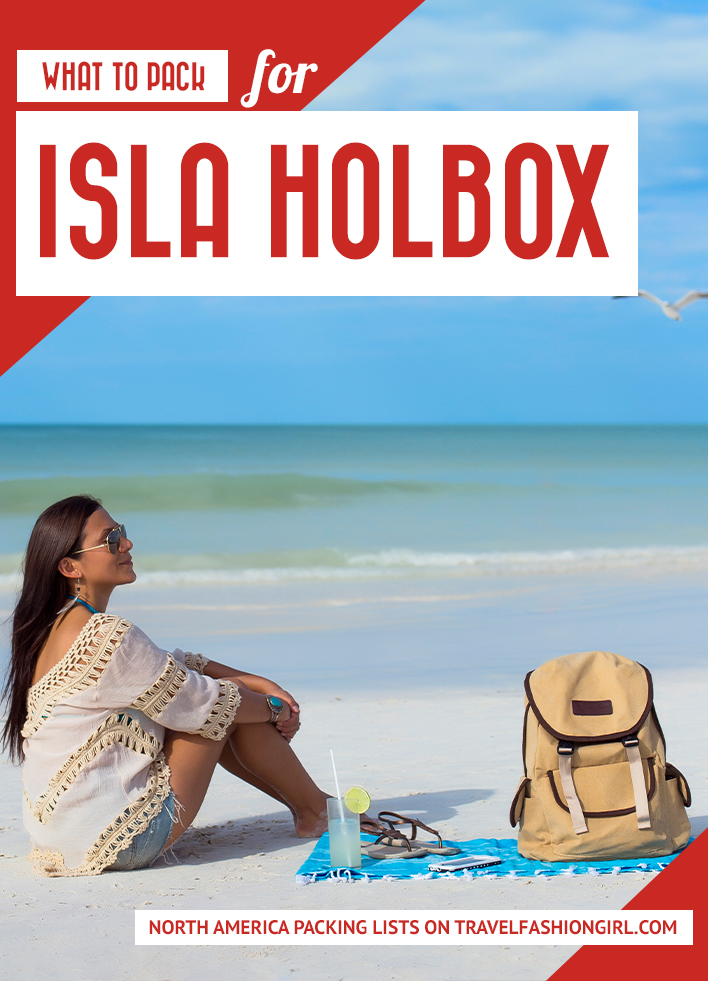 ---
Hope you liked this post on what to wear in Isla Holbox. Please share with your friends on Facebook, Twitter, and Pinterest. Thanks for reading!
---