Support TFG by using the links in our articles to shop. We receive a small commission (at no extra cost to you) so we can continue to create helpful free content. As an Amazon Associate, we earn from qualifying purchases made on Amazon in addition to other retailers featured on the blog. Thank you, we appreciate your support!
If you're looking for the perfect hat to wear on your sunny escapes, Wallaroo's sun hats are considered to be the absolute best by TFG readers for travel. Find out why in the review below!
---
Wallaroo UPF Sun Hat Review
---
Table Of Contents
When traveling in the summer, staying cool is important, but so is staying protected from the sun's harsh rays. With the perfect protective hat, you'll be able to enjoy your warm-weather activities with complete confidence and comfort. 
Find out why Wallaroo is THE most popular sun hat voted by TFG readers in this review!
Best Features of Wallaroo Hats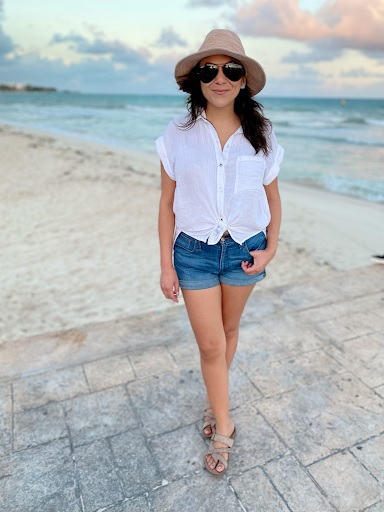 In Wallaroo Victoria Fedora Sun Hat  (Also: J Crew Midrise Denim Shorts, Rails Linen Shirt, and Earth Origins Orono Sandals)
They're Comfortable and Adjustable
When you're enjoying your sunny travels, making sure you have adequate sun protection is a MUST. But you don't want to be burdened with an uncomfortable, ill-fitting, or itchy hat to ruin all the fun. 
Enter: Wallaroo sun hats. They're some of the most comfortable hats around, TFG readers rave about them, and they're lined with a soft and breathable 100% cotton fabric, so they won't be itchy or feel too hot.  
Since I'm always under the sun, I had to finally try them out for myself. I get it now—so obsessed and definitely worth the money! I fell in love with the Victoria Fedora and have since worn it in Mexico, El Salvador, the USA, and many other places!
Read our post on the benefits of polarized sunglasses for added sun protection!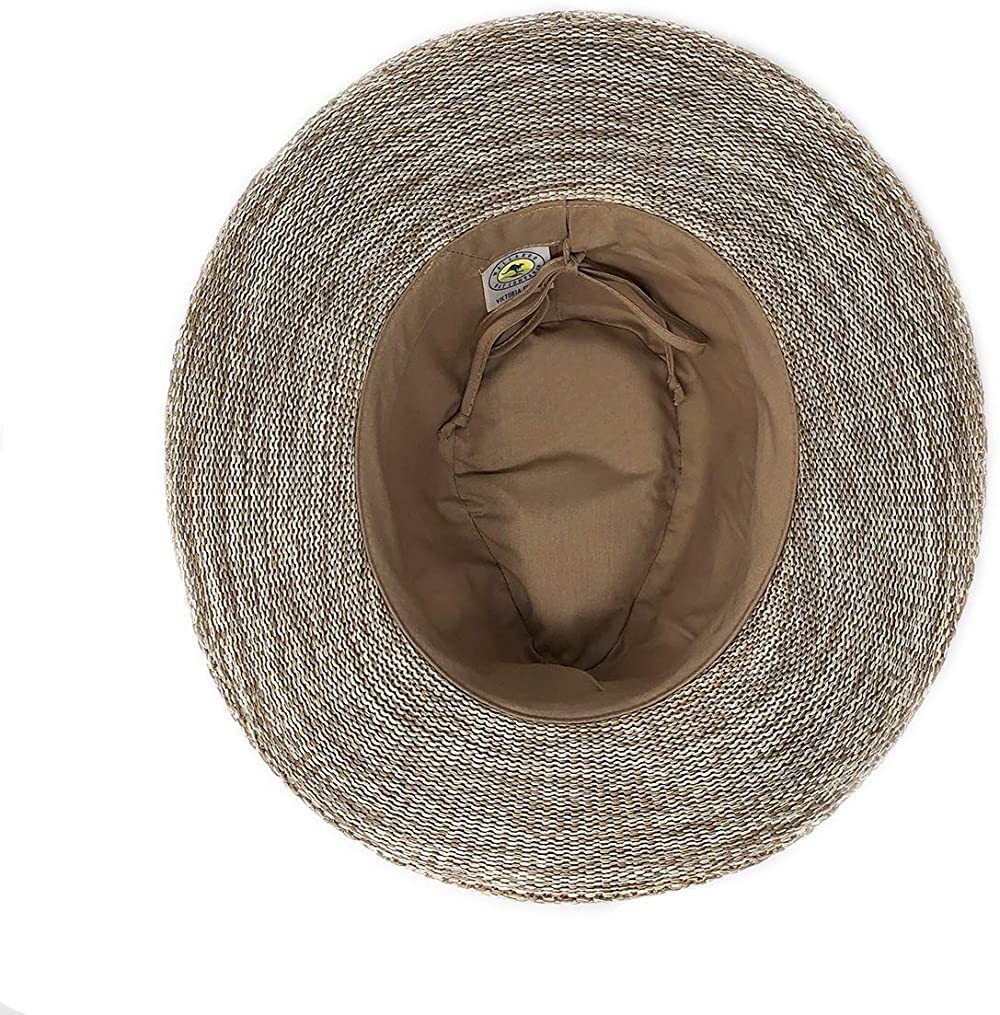 Interior or the Victoria Fedora Sun Hat
I personally love the mixed beige color of the Victoria Fedora—it's versatile enough to wear with my lighter neutrals and it lightens up my dark linens, too.
Another amazing feature is the interior drawstring, which allows for a custom fit, so it'll stay put and won't blow off with a gust of wind. 
One reader shares her experience with this, "I wore a Wallaroo on my recent adventure in Utah. I like the fact that you can tighten it from the inside. It never blew off my head and it was very windy. Was comfortable for hiking—better than my baseball cap I usually wear. I would buy another one just for variety!"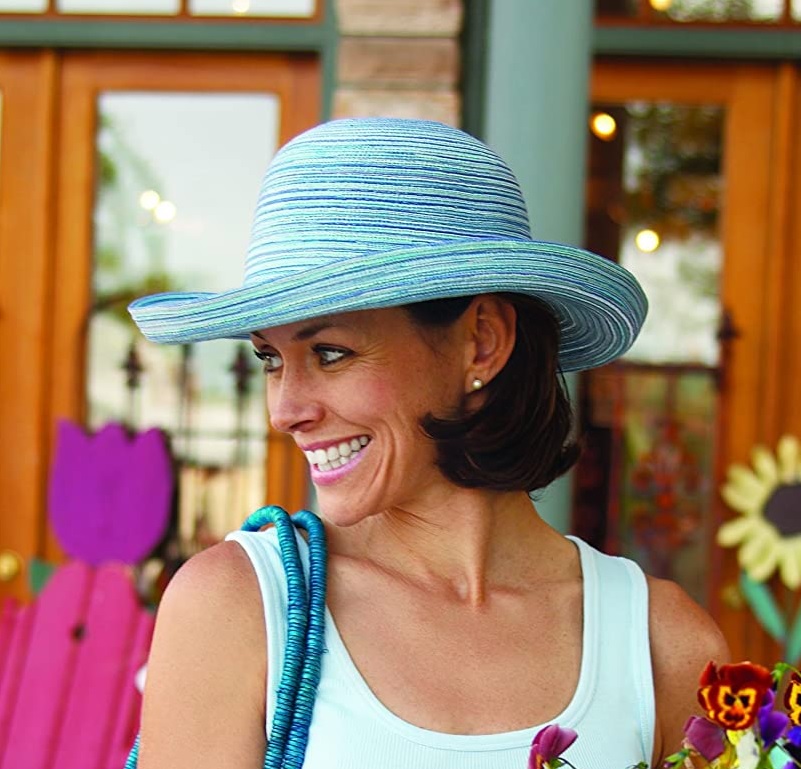 Wallaroo Sydney Sun Hat in Light Blue
They're Easy to Pack and Store
Wallaroo hats are perfect for travel because they are so easily packable. Certain hats, such as the incredibly popular Victora Sun Hat, can be stuffed with clothing for a compact and efficient fit. Some Wallaroo hats can be folded in half, while others, like the Harper sun hat, can be rolled to fit neatly in your bag.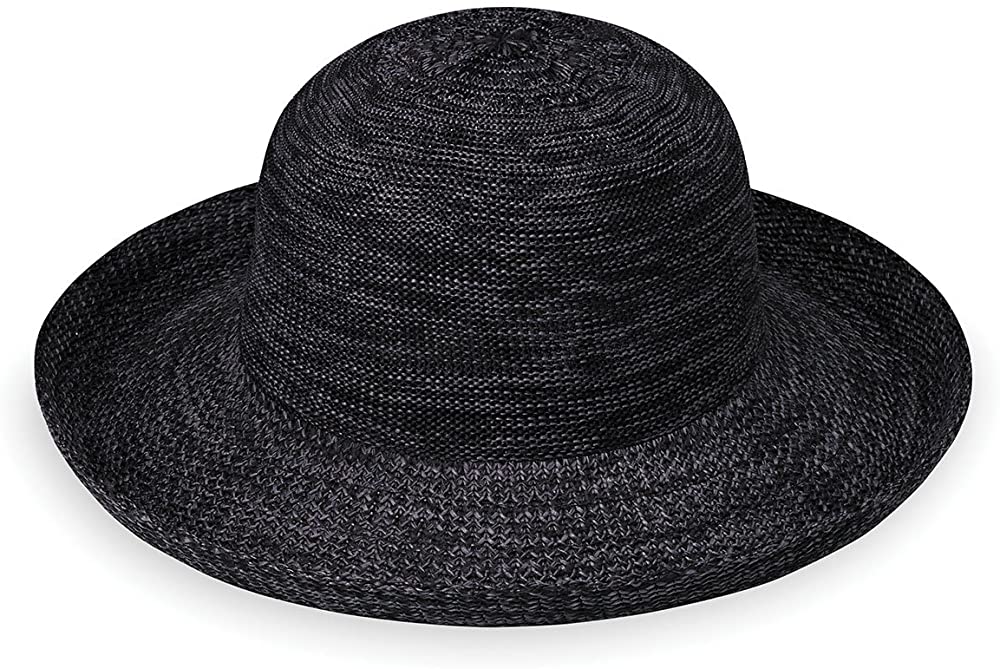 Wallaroo Victoria Sun Hat in Black
These hats hold up extremely well, even after being tightly packed in a suitcase for hours. Whether they're stuffed, folded, or rolled, they don't seem to wrinkle and will continue to hold their shape. 
One reader shares about her Wallaroo hat, "It's awesome. I wadded it up every day and stuffed it in my purse or backpack and it came out perfect every time. I used it for a month in Europe. I loved it so much I'm planning to get a few different styles and colors."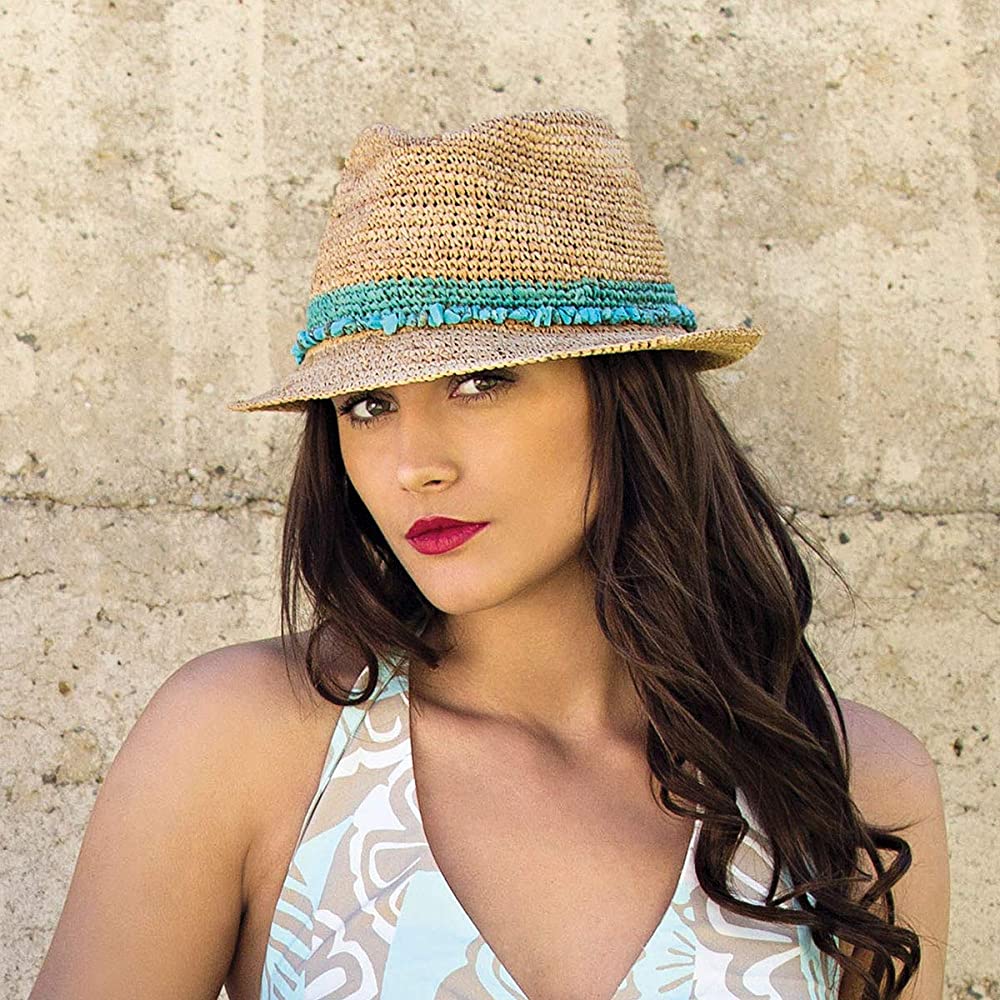 Wallaroo Tahiti Trilby Hat in Turquoise
They Offer Sun Protection
If you're traveling to hot and humid destinations, you're definitely going to want to make sure you're protected from the sun's rays. In addition to using sunblock, wearing hats and clothing with UPF 50+ protection will allow you to enjoy your sunny escapades while protecting your skin from harmful UV rays. 
Wallaroo hats to the rescue! They provide more than just shade. In addition to offering sufficient coverage, they're made with an effective UPF 50+ sun protection that's woven into all of their hats!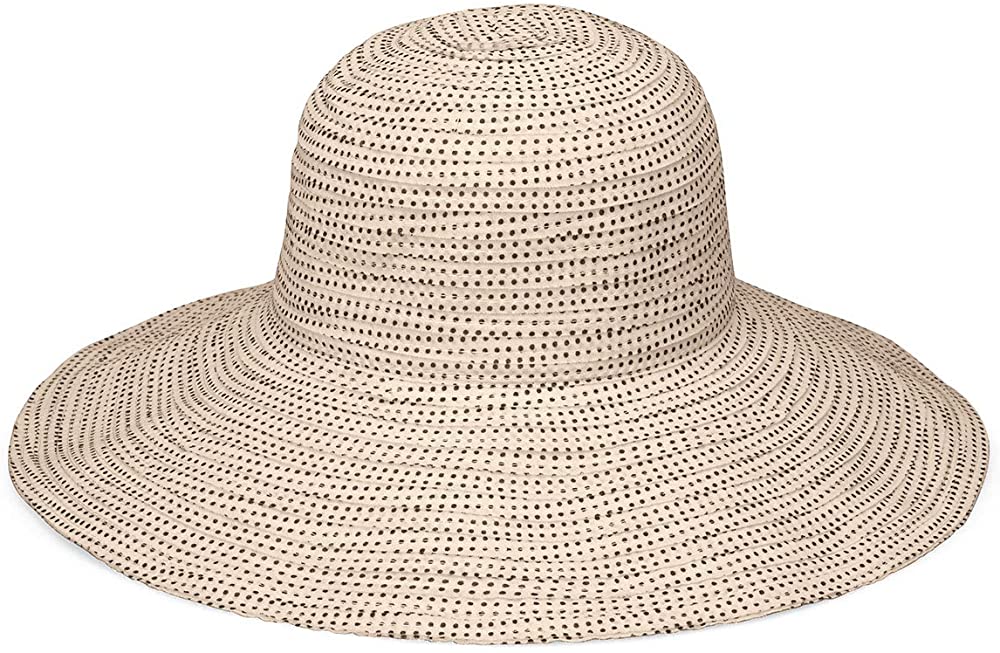 Wallaroo Scrunchie Sun Hat in Natural Color
Wearing these UPF 50+ hats combined with sunscreen will offer the protection you need when traveling in hot destinations or when you'll be outdoors for extended periods of time. They make excellent beach hats for this reason! 
With the high UPF of Wallaroo's sun hats, you can enjoy your sunny trip with some peace of mind.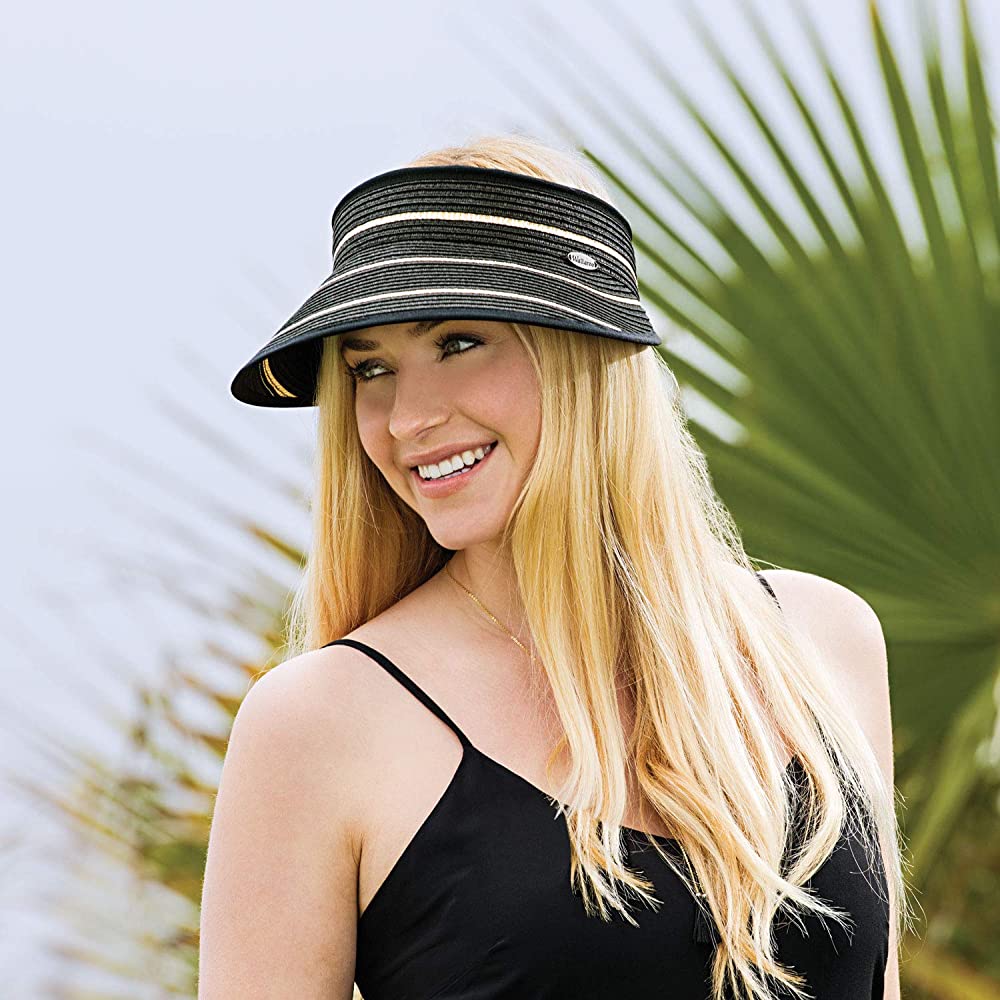 Wallaroo Savannah Sun Visor in Black Camel
They're Excellent for Multi-Purposes
Aside from being amazing beach hats, Wallaroo products are absolutely perfect for any sunny expedition. Whether you're traveling through sun-kissed cities, hiking and camping, playing sports, or visiting a theme park, Wallaroo has a hat for you!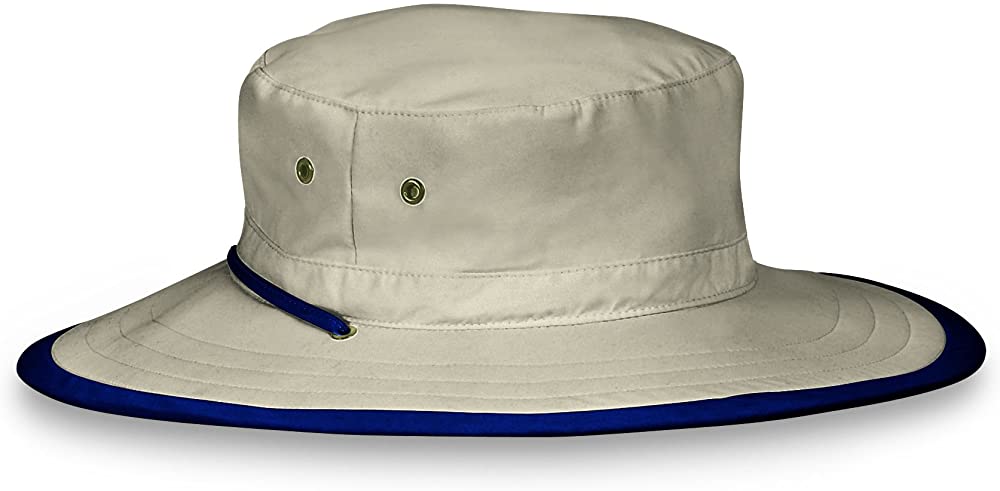 Wallaroo Explorer Hat in Camel/Navy
Wallaroo also makes sportier hats that are ready for any adventure such as hiking, trekking, or taking a boat ride. Hats like the Explorer are made with quick-drying microfiber material and, of course, UPF 50+ sun protection. This option is especially great for water activities as well, since it's water repellent, breathable, and super durable.
One TFG reader shares, "I love it! Plus, it survived an accidental dunking in the lake. Definitely recommend!"
Read our complete guide to find out exactly what to wear on safari!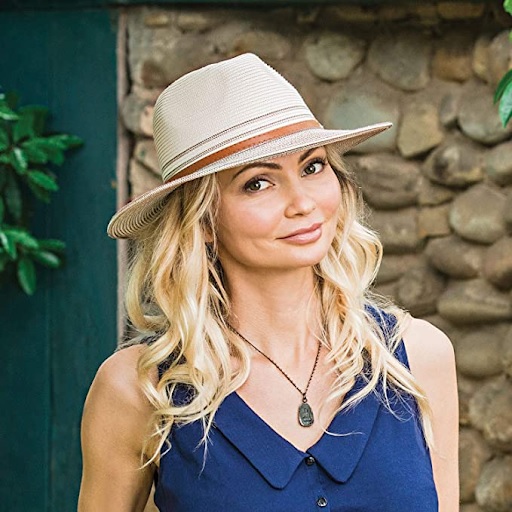 Wallaroo Kristy Fedora in Ivory/Stone
They're Worth the Price
Some people feel that Wallaroo hats are a bit pricey. While their prices are on the higher side, the quality and features they offer definitely make them worth it. 
Their UPF 50+ sun protection is a HUGE plus. Keeping your face safe from the sun's damaging rays is crucial when enjoying time outdoors. 
Our readers report that they also last a really long time. One wearer shares, "I have had this hat for almost two years now and it's still as awesome as the first day I wore it. It is more expensive but the price is worth it for the quality." 
Overall, readers agree that they're worth every bit of the price! I definitely feel mine is worth what I paid and wear it ALL the time!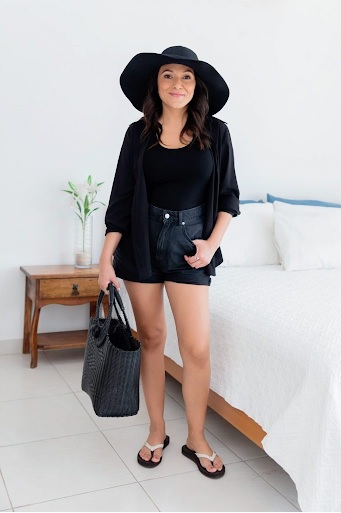 In Wallaroo Harper Sun Hat (Also H&M Denim Shorts, Reef Star Flip Flops)
Pros and Cons
Wallaroo sun hats are stylish, comfortable, and durable. Plus, they're so easy to pack and will always look good as new when you unpack them in your next sunny destination. They offer a wide range of styles and colors to choose from to go with your personal style. 
Since I got the Victoria Fedora, I was on the hunt for a more floppy style and found the Harper. While I did spend more on another hat, I've had my Victoria for over two years now. I really love their variety and styling overall and am always happy with my purchases!
One wearer has nothing but positive things to say about her Wallaroo hat, "I have a smaller sized head, but this has adjustable strings inside the brim that STAYS in place all day! I have worn it most days while riding on a powerboat and it doesn't budge. As a dermatology nurse, I'm very pleased with the sun protection this fedora-style hat provides as well as a great brim. Also, extremely lightweight, which is important in the hot summer months." 
These are the best summer handbags to infuse style into your vacation this season!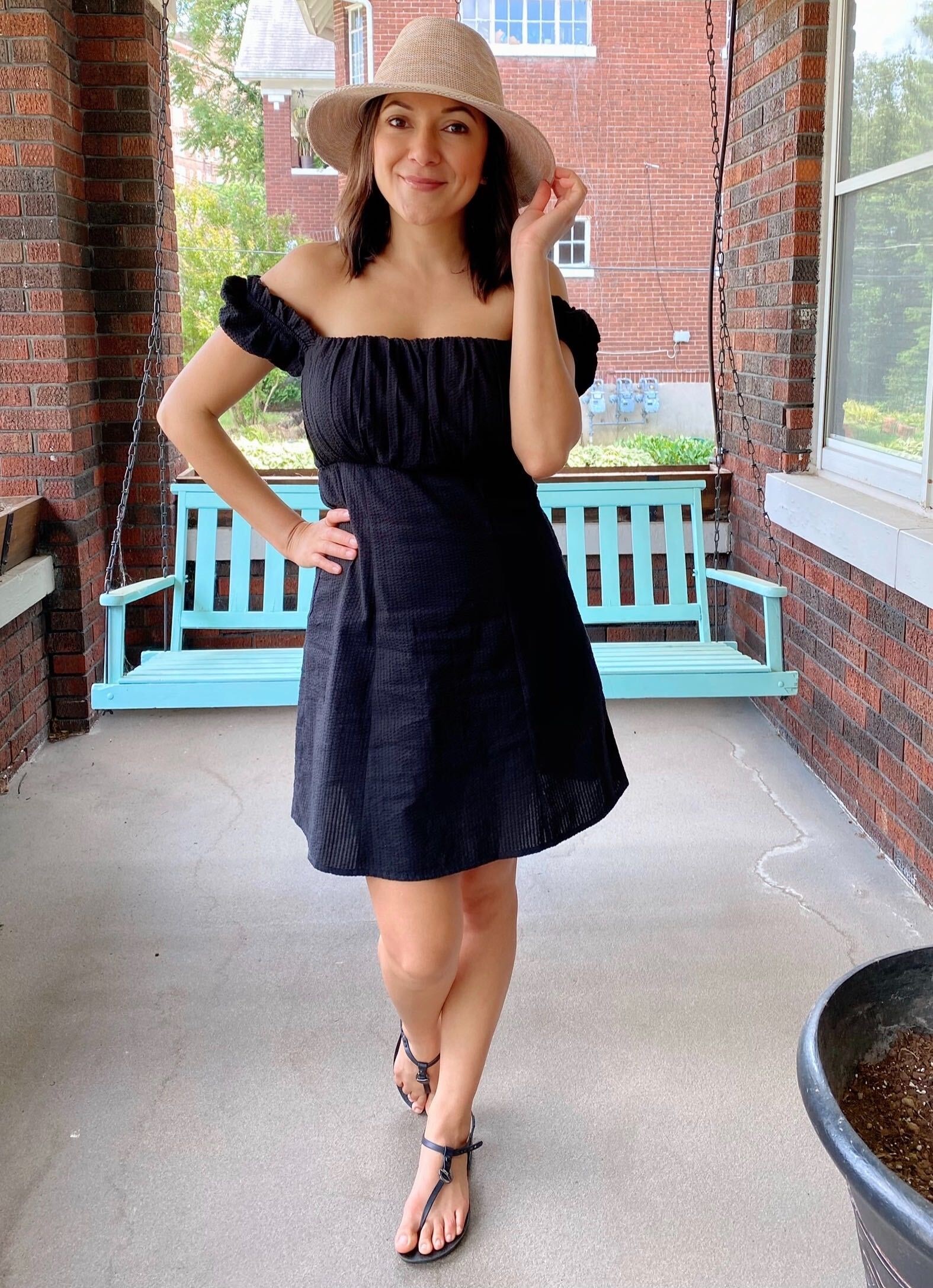 Wallaroo hats can be dressed up or down!
I find these hats go with so many things and can be worn casually or a little more dressed up. Be it dresses, shorts, tees, tanks, or bathing suits, they're so fluid and go with everything!
However, the prices of Wallaroo hats make some people skeptical. They are a bit on the higher side for a sun hat, but the quality is definitely there. As one wearer puts it, "Are they the least expensive hat you can buy? Definitely not, but in the case of Wallaroo you get what you pay for!" 
Additionally, some wearers report that the hats run a little large. Wallaroo does offer both regular and petite sizes, which is something to keep in mind if you have a smaller head. And the drawstring on the inside can help make it an even more perfect fit. 
Overall, these hats are versatile to style, simple to pack and store, and are definitely worthy contenders for your travel packing list. Our readers LOVE them!
These are the best sandals for travel in summer!
More Recommended Wallaroo Hats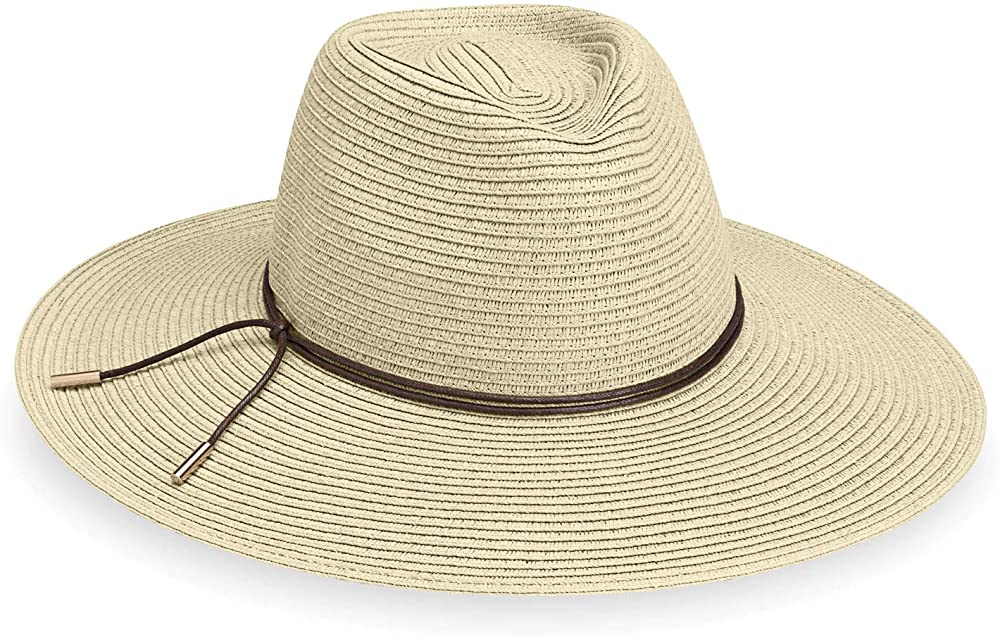 Montecito Broad Brim Sun Hat UPF 50+
Best for Hot Destinations: Montecito
The Montecito is so perfect for hot weather! The oversized brim gives it a cool, modern look, and at the same time offers ample sun protection. Whether you're doing some summer sightseeing or lounging by the pool, you're sure to look super fashionable while staying sun-safe in this beauty. 
One reviewer says, "Buy this hat! I've been on a search for the perfect beach/pool/lounge hat and this is it. Perfectly in between flimsy and structured, with a classic style."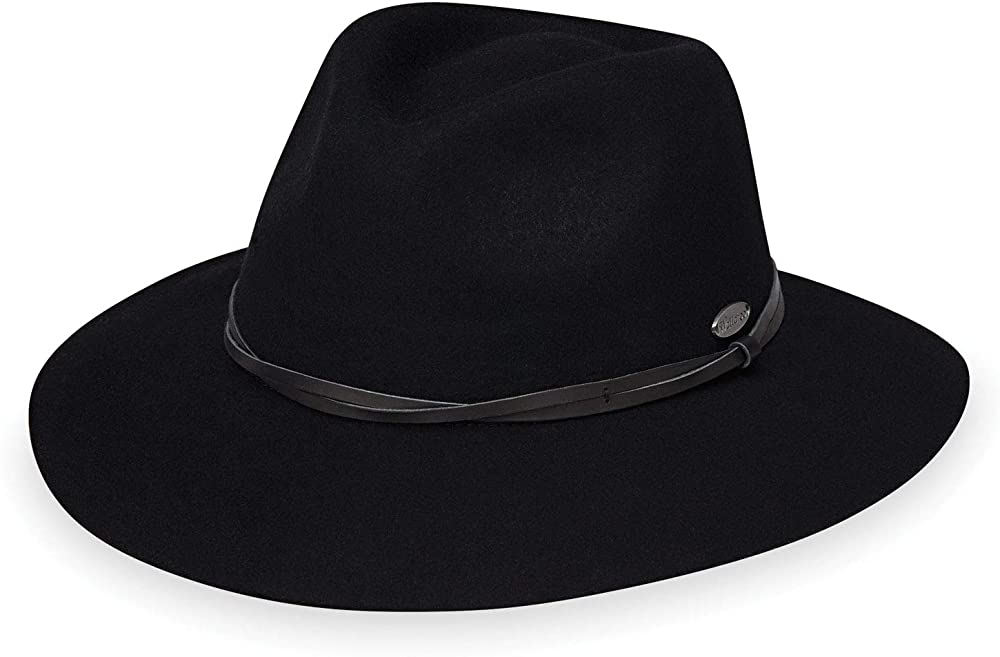 Aspen Fedora Stylish Sun Protection, UPF 50+
Best for City Breaks: Aspen Fedora 
The Aspen Fedora is a stylish favorite for exploring exciting cities or urban travel. Made with soft wool felt and adorned with chic details, this is a super classy hat that will style up any outfit. It's also versatile and can be worn in both warm and chilly weather. 
One user who wears hers in the winter says, "I'm so pleased with this Aspen hat from Wallaroo! I have been looking for years for a hat that would give me sun protection in the winter. If you've got sun sensitivity, it doesn't stop when the weather gets cold!"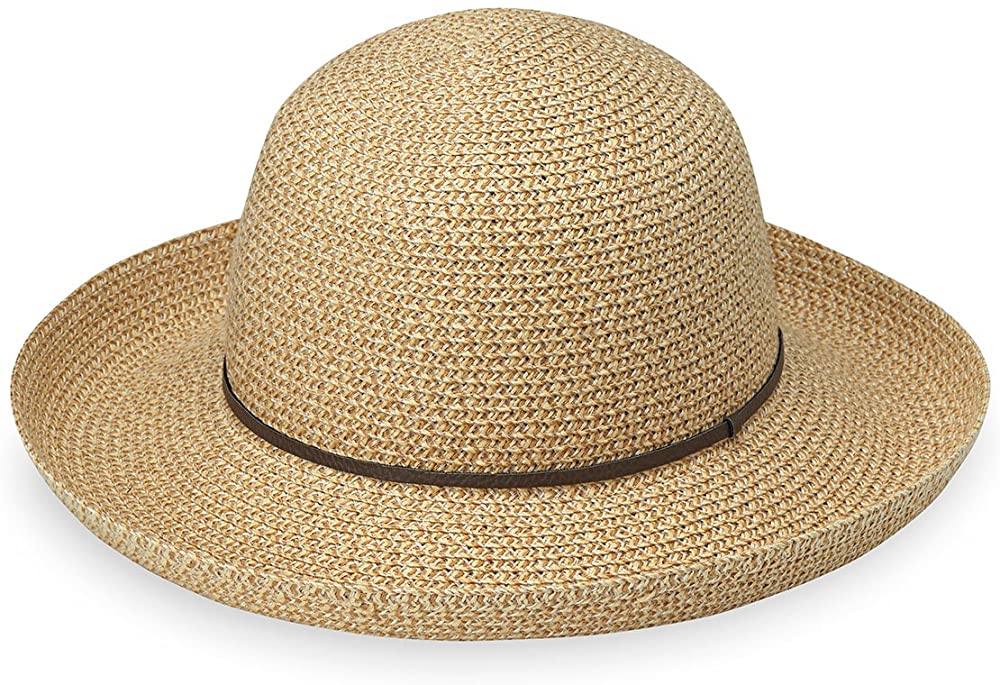 Amelia Lightweight Sun Hat UPF 50+
Best for a Cruise: Amelia
The Amelia Hat is one of Wallaroo's most popular styles. It's a super cute and classic addition to any summer look. The brim can be styled up or down while always giving you adequate coverage. This would be excellent for a cruise away on the seas as it's adjustable and will stay on when hanging out on the deck, but is versatile enough for your cruising clothes!
One happy wearer shares, "It's a very feminine hat and it goes well with most of my outfits. Super comfortable and cute to wear. What took me so long to get a Wallaroo hat!!"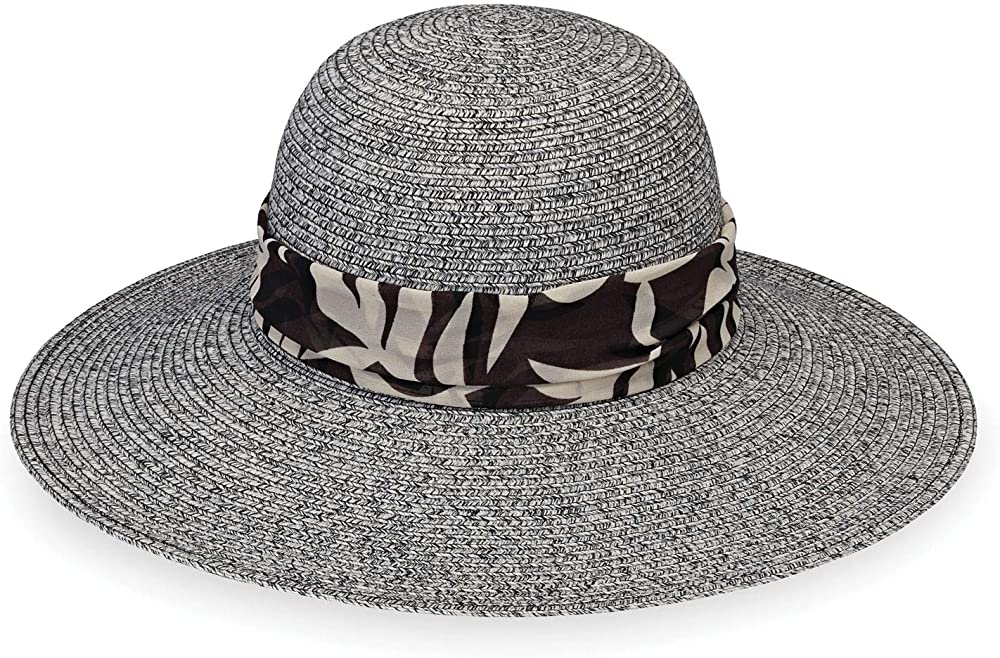 Best for a Resort: Mia 
If you want more of a statement hat, the broad brim Mia Hat is an amazing choice. It's simple, elegant, and perfect for roaming around a sunny resort while staying shaded and cool. Readers love that this hat is foldable, so you can easily store it in your bag and have it handy whenever you need it! 
One wearer shares, "Love this hat—protects me from the sun and looks great with any outfit! It is breathable so you don't get too hot wearing it for a long time!"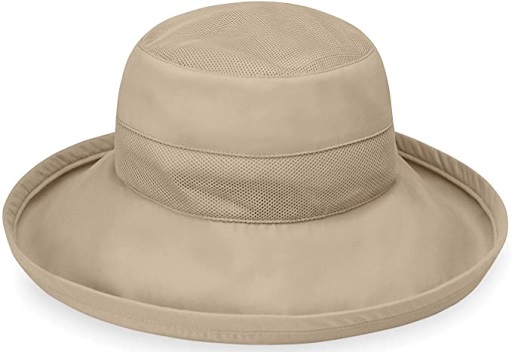 Best for the Beach: Casual Traveler
The Casual Traveler Hat is the ultimate beach accessory. It comes in 7 different colors and your choice of quick-drying microfiber or cotton canvas. This hat can handle any adventure–it's lightweight and comfortable, dries quickly, and has a super snug fit. It's also crushable, so you can stuff it in your tote bag and never be without essential sun protection!
One wearer says, "I have been wearing this hat for about 10 years. I absolutely love it!! It's a must for anyone who wants to keep their face protected from the sun. It really works! It's also a stylish hat. I get so many compliments when I wear it."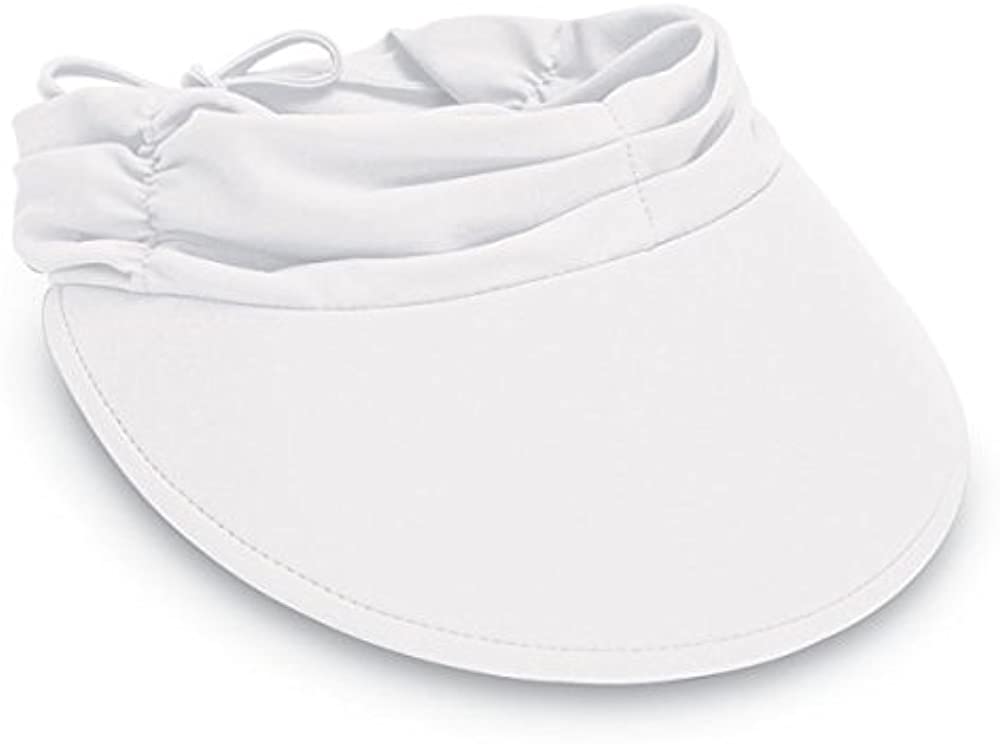 Ultra Lightweight Aqua Sun Visor
Best for Camping or Hiking: Aqua Sun Visor
If you like to be super active and need head coverage that you can depend on, the Wallaroo Aqua Sun Visor will have your back. This visor is ultra-lightweight and quick-drying as it's made with lycra, comes in a range of 8 super cute colors, and is durable enough to handle any outdoor adventure. It has a secure tie closure, so whether you're hiking, camping out, playing sports, or wading in the lake or sea, this hat won't be going anywhere! 
One reviewer says, "This visor is fantastic! It's lightweight but with a very stiff brim; wide coverage means my entire face is shielded from the sun. I love that this can be worn in or near water, yet also looks nice enough to wear in less casual situations. The adjustable drawstrings are a fantastic addition that makes the visor so comfortable and secure."
Take a look at their tried and tested sun hat recommendations!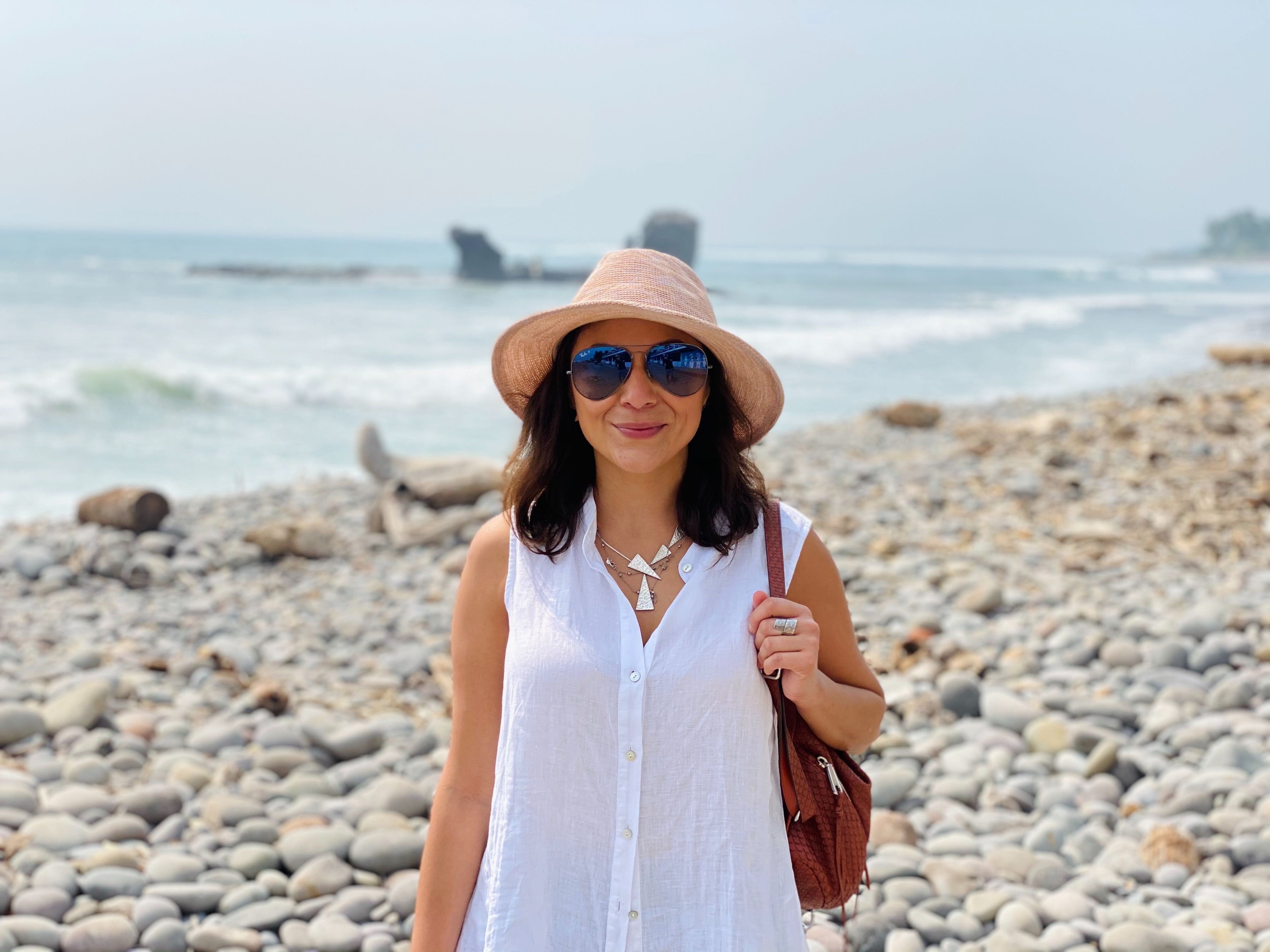 Where to Buy Wallaroo Sun Hats
The best place to purchase Wallaroo hats is at Amazon. They have an amazingly huge selection that will surely suit your needs! Be it general travel, a beach trip, camping, hiking, or city exploring!
---
What's been your experience with Wallaroo sun hats?  Share your own review with us below!
---
For more warm-weather travel accessories, please read:
---
LIKE THIS POST? PIN THIS PIC TO SAVE IT!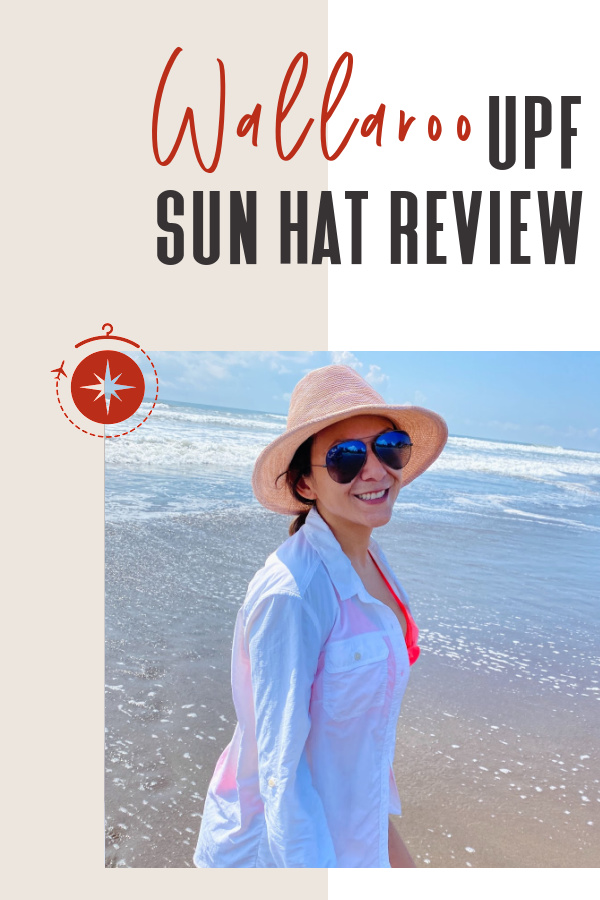 ---
We hope you found this review of Wallaroo UPF sun hats helpful. Please share with your friends on Facebook, Twitter, and Pinterest. Thanks for reading!
---