Support TFG by using the links in our articles to shop. We receive a small commission (at no extra cost to you) so we can continue to create helpful free content. As an Amazon Associate, we earn from qualifying purchases made on Amazon in addition to other retailers featured on the blog. Thank you, we appreciate your support!
Across the sea from the tourist town of Playa del Carmen stands the island of Cozumel. A favorite of divers and anyone who loves a stunning beach, read on to find out what you need for your Cozumel packing list!
---
Cozumel Packing List
Written By: Laura Pulling
---
Table Of Contents
The island of Cozumel, in the turquoise waters of the Caribbean Sea is a favorite of vacationers who love everything about the salty depths. Home to stunning beaches and a wide range of marine life, Cozumel is a short flight away from the US, with arrivals either flying directly to the small airport on the island itself, or through Cancun airport, and taking a short ferry ride across from Playa del Carmen.
The main town in Cozumel, San Miguel, is small and caters mainly to a tourist audience. Here you will find places for shopping, restaurants that offer a large range of Mexican and global cuisine, plus a few bars.
Daily average temperatures in Cozumel are between 73°F and 81°F, but the summer months can reach 90°F during the warm afternoons. In winter, evenings can feel chilly, at 67°F. If you travel in September-October, expect rain showers (as in normal for most of the Caribbean during this part of the year).
So how should you pack for your Cozumel trip? Well, honestly, not much more than a swimsuit or two, but read on to find out our tips on what to wear to Cozumel!
Read these tips for nearby attractions:
What to Wear in Cozumel by Activity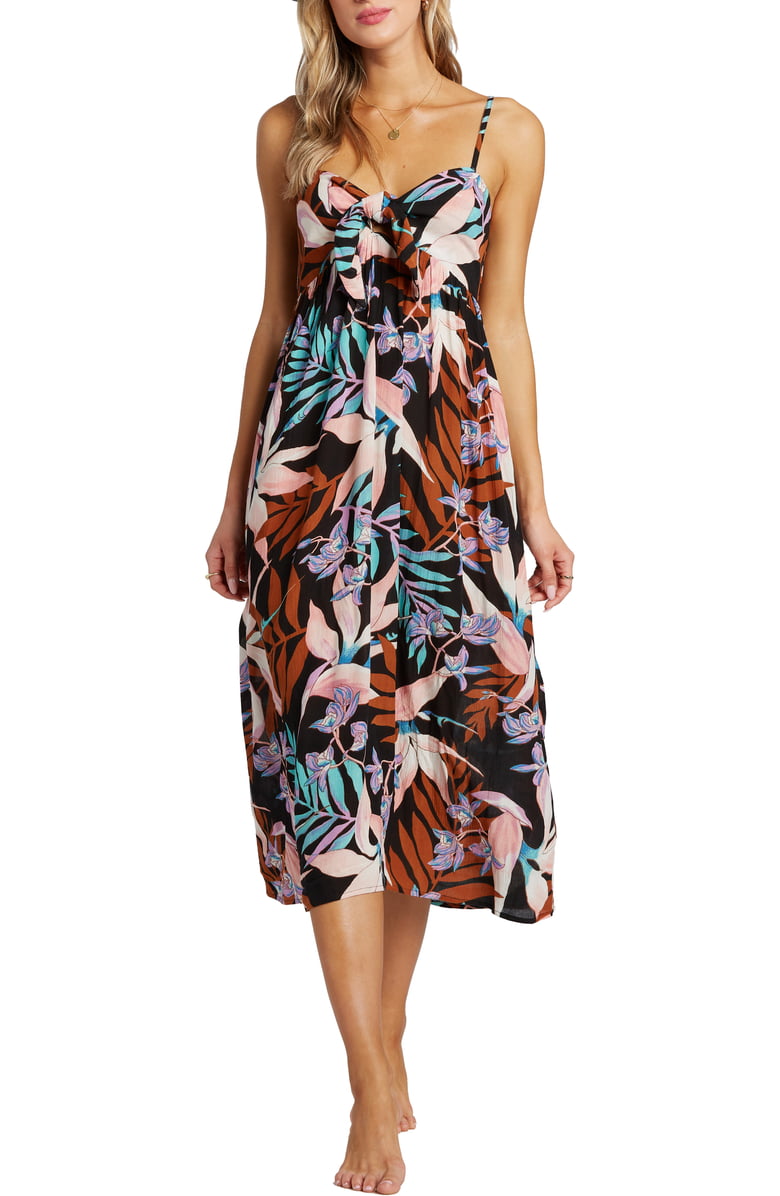 Billabong Midi Print Tie Front Dress
Resorts
Many Cozumel visitors like to stay at resorts for their time on the island. Resorts are mostly on the northern part of the island, with views across the sea towards the Mexican mainland. Most resorts are an all-inclusive style basis, where once you arrive, everything is included; gourmet food, delicious cocktails, plus entertainment. The dress code here is still rather casual, compared to resorts elsewhere in the region, with easy daytime looks of beach dresses, or denim shorts with lightweight tops. 
A lot of resorts have a great daytime entertainment and sports package, so you may want to pack a sports bra and leggings to participate in the beachfront yoga class or spinning session. 
You might also want to take advantage of some R+R, as many of the resorts have indulgent spa facilities that you can enjoy.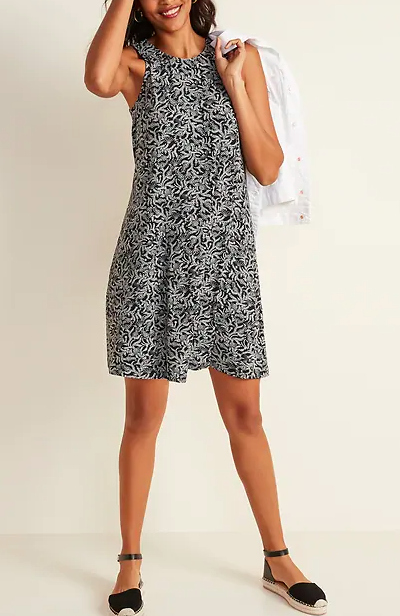 For a resort night, try to pack fabric that is still lightweight and cool, as summer evenings are pretty warm, in excess of 76°F. A swing dress is an airy choice. If you're planning a winter break, you may want to bring a light cardigan for those cooler nights.  
In a lot of restaurants at resorts the dress code expects a formal attire, especially for guys, so if you're traveling with your partner check the resort policy, as he may need long pants and collared shirts for evening meals.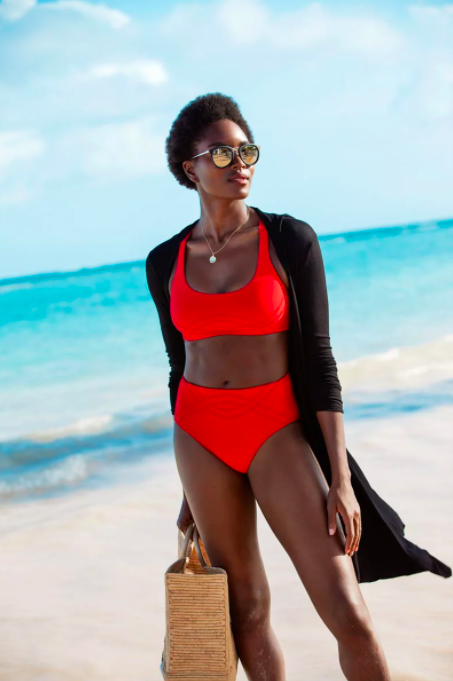 Everything But Water Bikini Top |  Everything But Water Bikini Bottom
Beaches
Cozumel is widely renowned for its beaches, with the eastern and southern coasts of the island being mostly uninhabited, you can find a tranquil spot for sunbathing or watching the world go by. 
Along the coastline, you can find a range of beach clubs, or seafront restaurants, that allow you to take a dip and swim in the crystal clear waters if you buy some food or a drink. 
Some of the west side of the island have rockier seafront entrances, with the main beaches being further south and on the east side.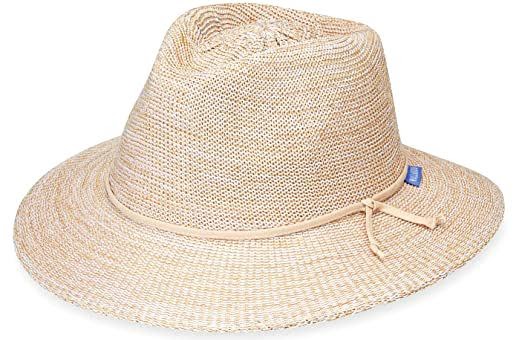 Wallaroo Hat Company Fedora Sun Hat
For a beach visit, take your beach bag and towel, plus obviously your swimsuit! For shade, we recommend a wide-brimmed sun hat, and polarized sunglasses.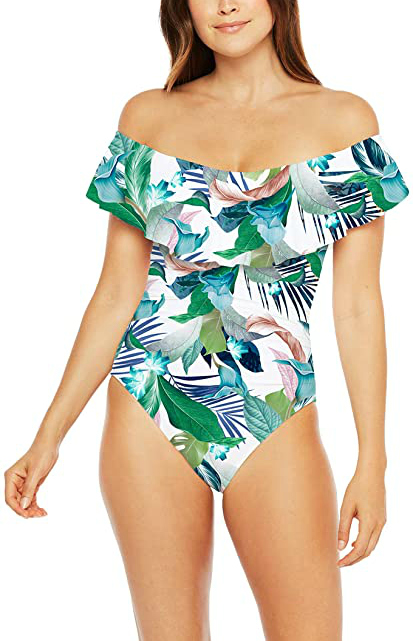 La Blanca Off Shoulder Swimsuit
Catamaran Cruise
One of the most extravagant things to enjoy during a Cozumel trip is to take a catamaran tour. If you have a group of friends, you can easily charter your own boat and enjoy the waters of the island whilst sipping on a cocktail or two. 
For a day on the water, casual and breezy is needed. A cool linen cover-up can add elegant style to your boat day. Teamed with your favorite swimsuit and sandals for a simple look. Take strong reef-safe sunscreen and dry underwear and bra in your bag too.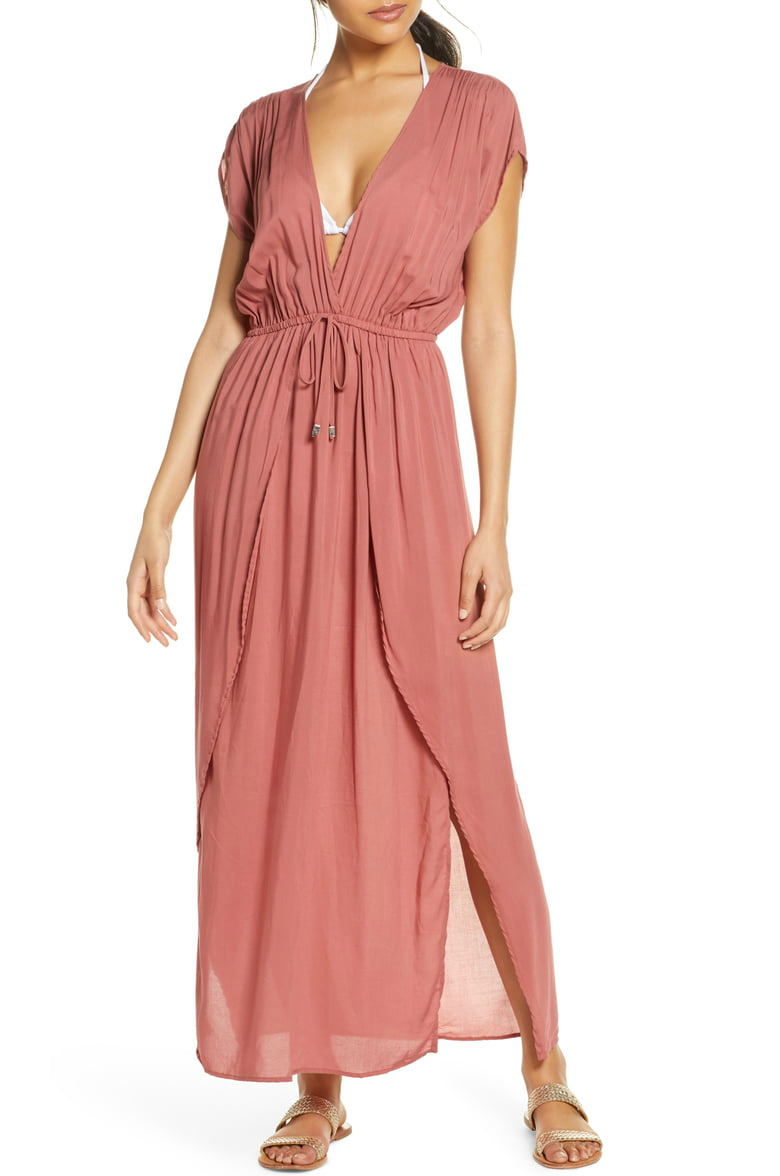 Elan V-Neck Cover-Up Maxi Dress
Catamaran tours can take you to El Cielo, one of the most beautiful reefs in the island for snorkeling. The name literally translates as heaven, and after visiting, you'll know why.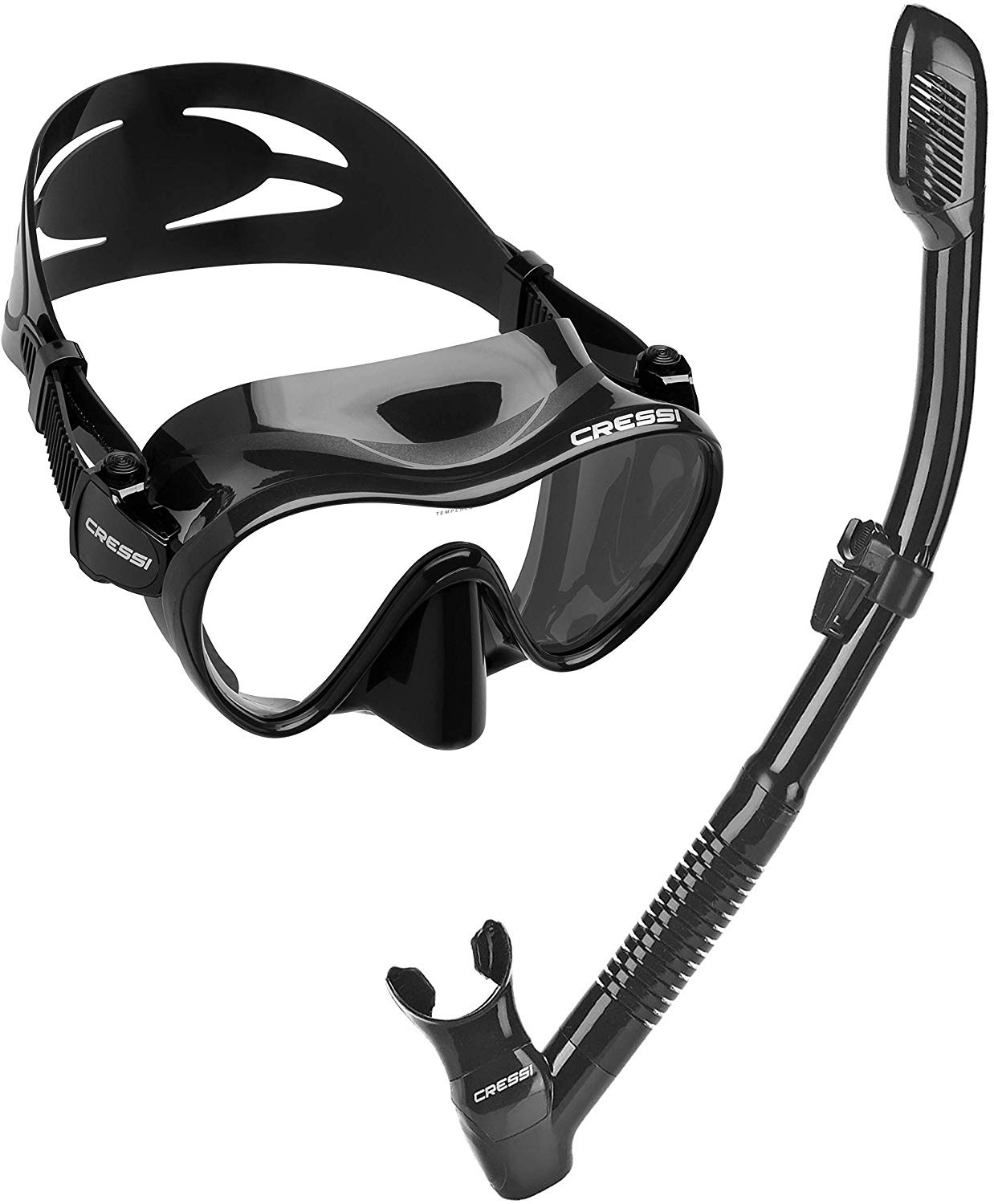 Cressi Scuba Diving Snorkel Set
Scuba Diving and Snorkeling
Bring your snorkeling gear! The reefs in Cozumel begin close to the shore and even within a swimming distance, you can start to see some of the wonderful marine life this paradise offers. 
The reef system here is part of the second-largest reef in the world (behind the famous Great Barrier Reef in Australian waters). It extends along the entire Caribbean coast of Mexico and down past Belize and Honduras and promises beautiful coral and aquatic life.  
There are plenty of companies to take you on a snorkel trip too. All operators will offer equipment rental as part of your trip, however, I firmly advocate that you bring your own snorkel and mask. Snorkeling companies usually have cheap gear and a leaky or foggy mask can truly ruin an otherwise wonderful experience. You can use the fins from the tour operator as the quality of fins isn't as important as your mask.
Test any mask before your trip to make sure it fits your face. The way you do this is by placing the mask on your face (unstrapped) on your face. Breathe in, look down, then look up and inspect the fit in a mirror. If it stays on and doesn't fall off it's a good fit.
I recommend Cressi, which has quality products and reasonable prices. That's the brand I use for my scuba diving masks!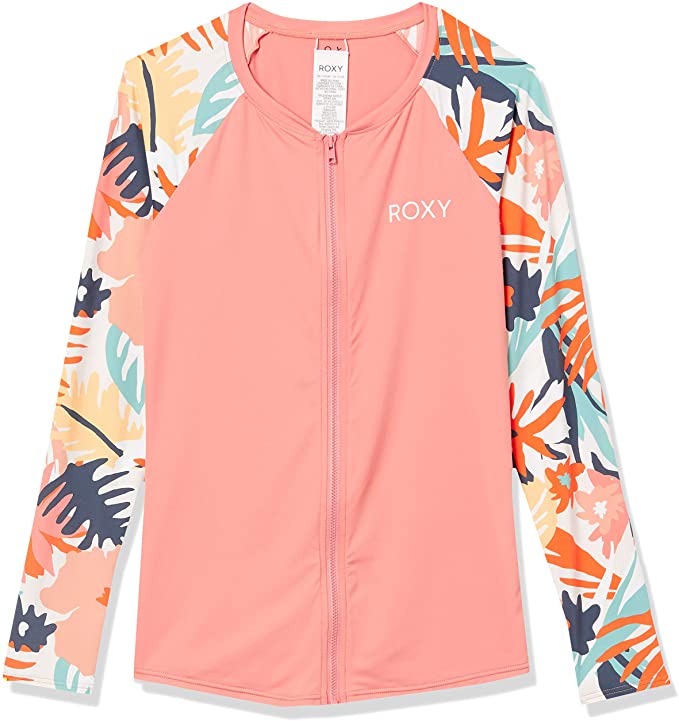 Roxy SwimThe Sea Long Sleeve Zip-up Rashguard
You might also want to consider a long-sleeved rash guard when snorkeling, as you are more prone to her harsh rays of the sun when laying on the surface of the sea.
Cozumel is also home to a ton of amazing scuba diving sites and is a favorite spot for divers due to its diverse array of wildlife, including majestic spotted eagle rays, and the splendid toadfish, a species that can only be found in these waters. 
Even if you are not a diver, you can learn here. A Discover Scuba Diving course is available from all PADI registered dive shops and can have you in the water (under strict supervision) with some short training.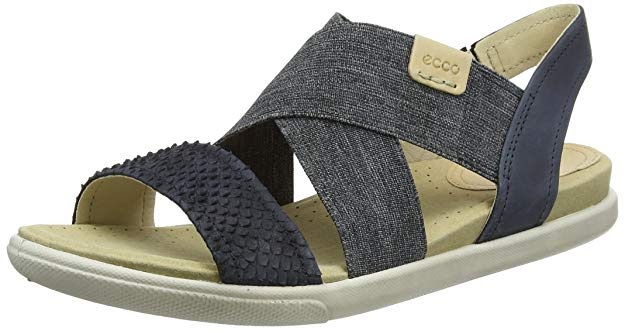 ECCO Damara 2-Strap Flat Sandal
Scooter and Jeep Tours
Outside of the main town of San Miguel, the roads on Cozumel are pretty quiet. There is a coastal road that takes you on a circuit of the island that is drivable in a couple of hours, with some beaches and picturesque spots to stop by on the way. 
In fact, one of the most popular things to do on Cozumel is hire an open-top jeep—or if you're feeling more adventurous, a scooter—to travel around and explore. You can hire a scooter or a jeep pretty cheaply, and at the ferry terminal, you can find a lot of stalls offering you a price. Here be sure to barter, as there are also rental shops in town that will hire you a vehicle for cheaper than there. Just make sure you have your drivers license. 
If you're planning to zip around Cozumel's roads on a scooter, make sure you are wearing flat shoes that are well strapped to your feet. Flip flops are precarious, especially for an amateur scooter driver. 
Take a small bag, as underneath the scooter seat there's a place to store your things while you ride, but it is not particularly roomy. However, you shouldn't need more than the essentials, a quick-dry towel, high factor sunscreen, and mosquito repellent. Along with some cash for when you stop for a drink or food along the way and your camera to save the view and memories.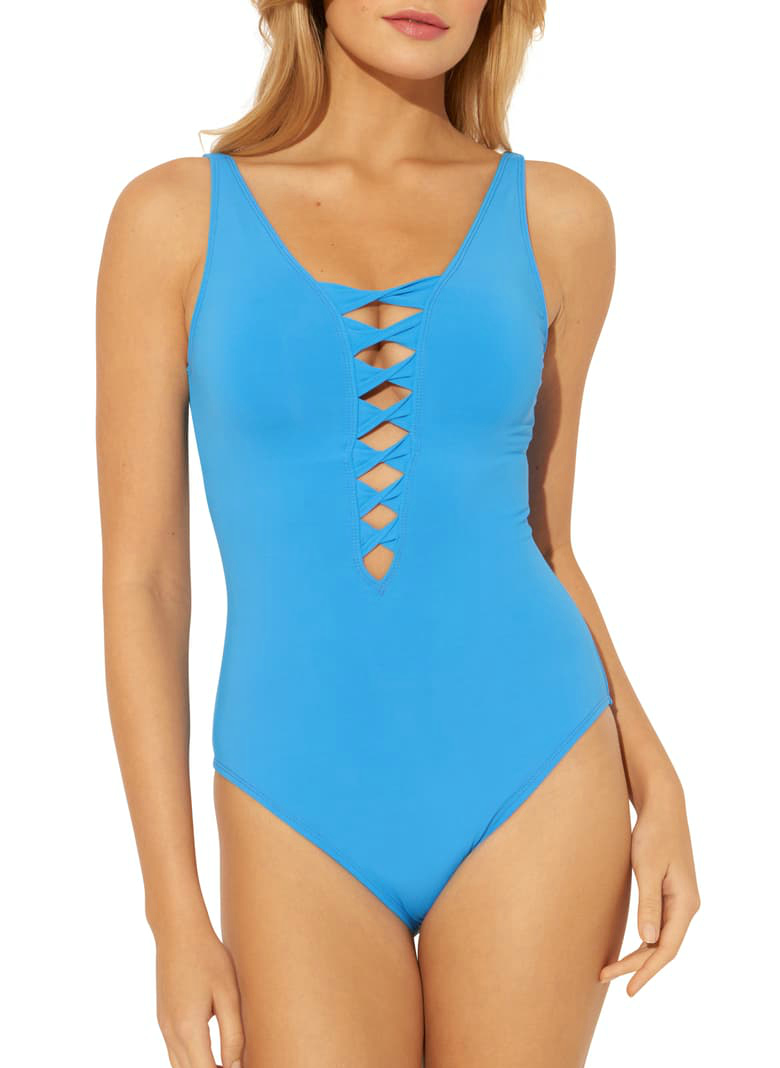 BLEU Twister One Piece Swimsuit
Punta Sur – Eco Park
If you're journeying around the island, one of the places you can stop off at is Punta Sur, an Eco Park that is home to crocodile-filled lagoons, exotic birds and some of the nicest beaches on the whole of Cozumel. 
There's also a scenic tower to view the flora and fauna from above, plus a museum showing the history of the area.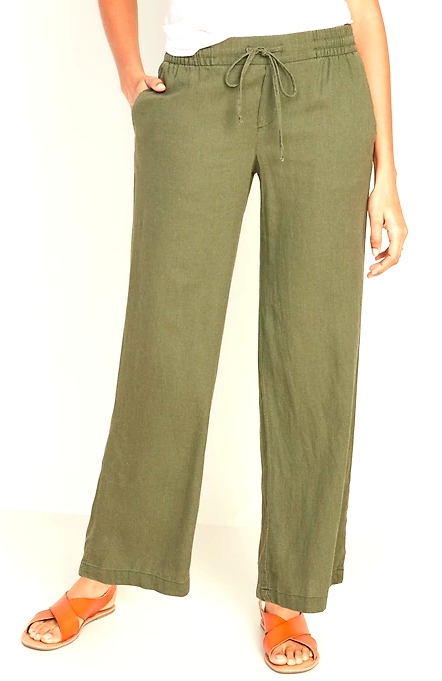 Mayan Ruins
There are a few ancient Mayan ruins on Cozumel, with the largest at San Gervasio, located approximately at the center of the island. These ruins are said to be in honor of Ix Chel, the goddess of fertility and childbirth, with Mayan women said to endeavor to make a pilgrimage to this site at least once in their lives.
To visit these ruins, you can drive yourself (as part of your island tour!) or join an organized tour to visit. As with most archaeological sites in this part of the world, wear comfortable shoes and a shady hat to enjoy your time best, as there is little shade and plenty of walking. Long cool linen pants will keep you fresh and help keep mosquitoes away.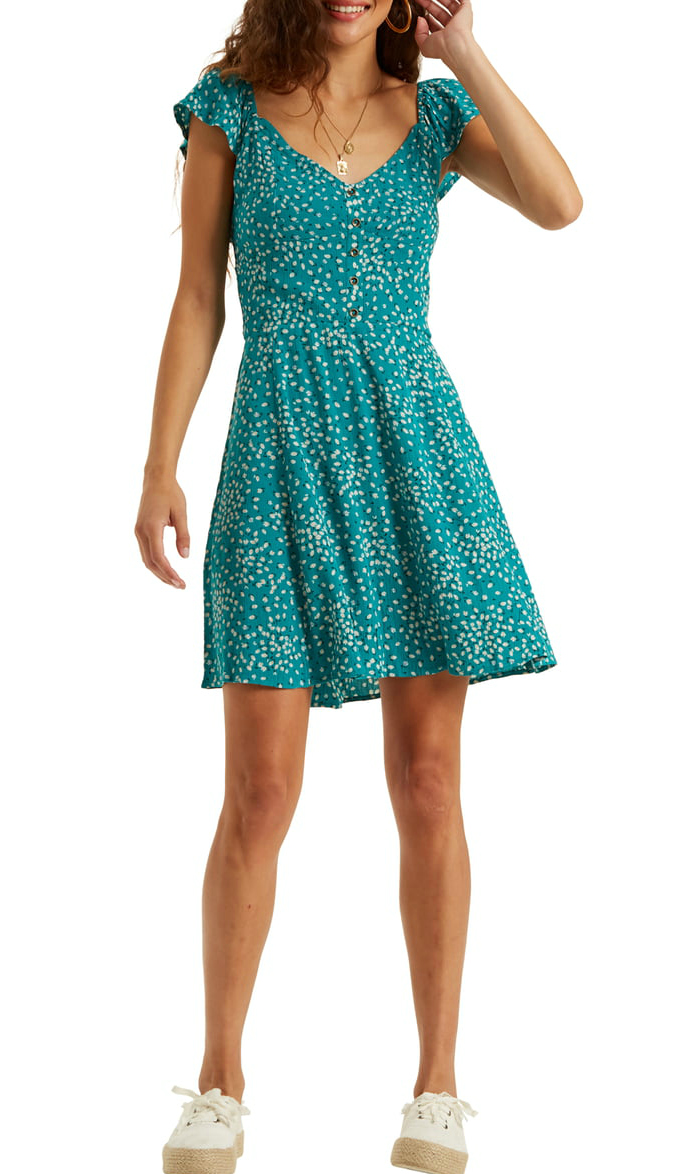 Billabong Ditzy Print Sundress
Nightlife
There is not much in the way of nightlife on the island. Most visitors come during the day from the cruise liners which stop at the terminal just south of the main town. 
By evening, the island can seem a little empty compared to the daytime hours. You don't need to worry about bringing along any fancy outfits for an evening out, many visitors continue their beach look from the day and stick to a breezy romper or sundress for day-to-night style.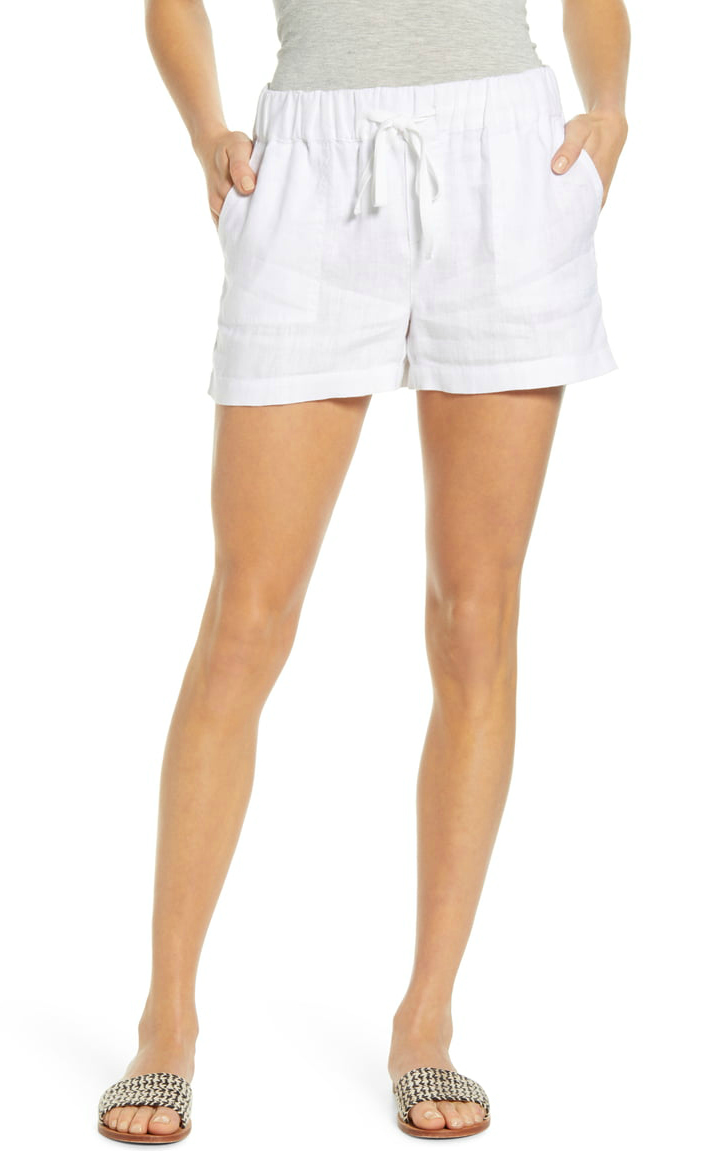 Day Trips
If you're visiting Playa del Carmen, it's super easy to get to Cozumel for a day trip (or vise versa!) There is a ferry that runs directly between Cozumel and Playa del Carmen every hour, with no need to book, simply arrive and buy your ticket.  
It may be recommended to take a seasickness tablet prior to crossing though, on some days, the journey can be a little choppy.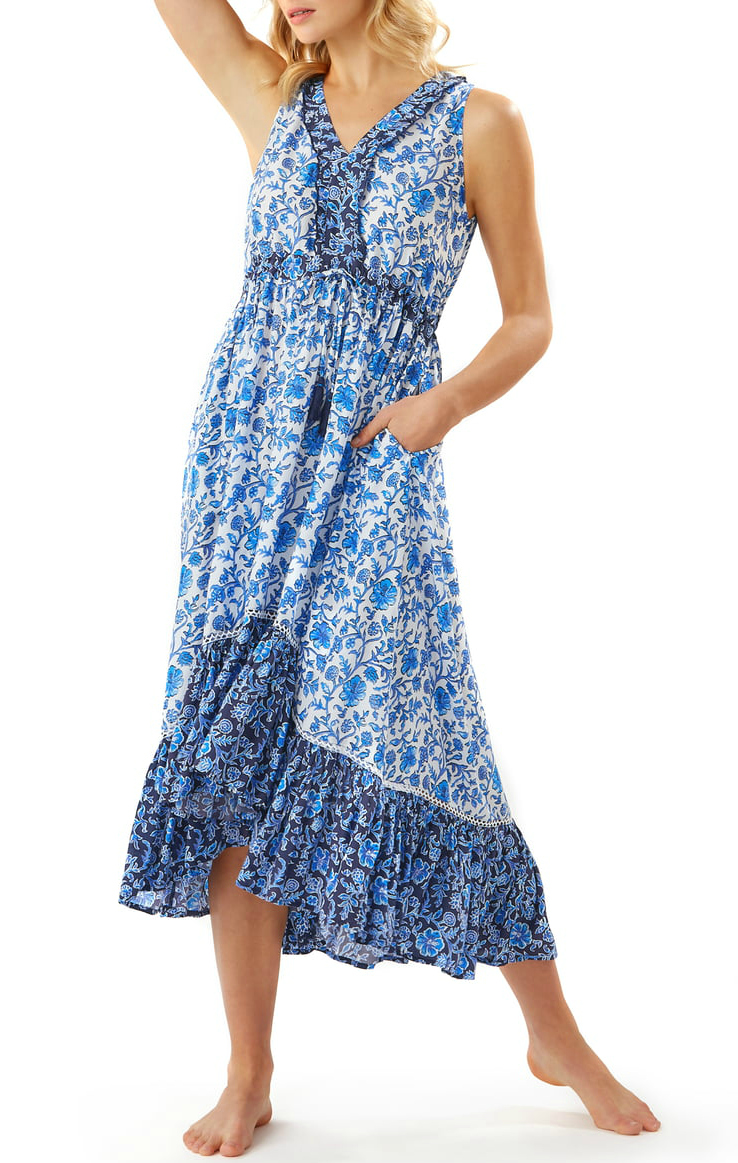 Tommy Bahama Blue Floral Dress
Carnaval de Cozumel
Every February the streets of Cozumel come to life, as the island celebrates Mardi Gras in a big way! Be prepared to see floats, dancers and costumes, as well as collect your shiny beads during this week-long extravaganza. 
If you are here this time of year, you'll find daily programs around the main town center, with most activities taking place around the main square. There are also useful updates on social media too.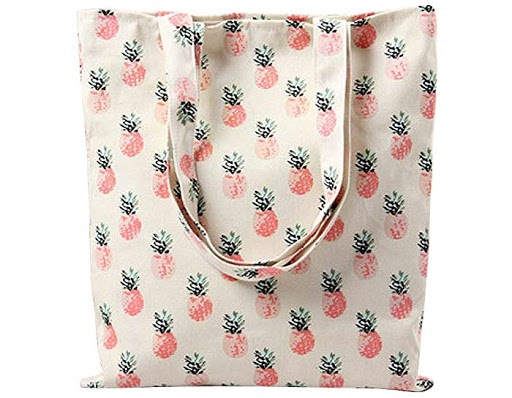 Shopping
As it's a cruise ship destination, there's a lot of shopping on Cozumel. The main square has a bunch of handicraft and souvenir stalls around it, plus there are also jewelers and leather stalls too. 
If you're arriving by cruise ship, avoid shopping in the plaza where the cruise ships dock, as this is where prices tend to be higher, venture further into town for better bargains. Don't forget to barter in places where the prices are not written down. 
Take a foldable tote bag to keep your shopping safe while you explore the island.
How to Pack Your Cozumel Vacation Clothes
Now that you have some wonderful ideas for a packing list,  packing cubes are a great way to organize and compress your clothing; they will change the way you pack! We designed our own brand of slim packing cubes, with a unique color and numbering system, so it's easy to remember where you packed everything. The video below demonstrates how to use packing cubes more.
Learn our hacks with packing cubes in the video above!
We also put together a five-part YouTube series showing the different methods to use packing cubes for travel. If you use this specific packing strategy, packing cubes can also compress your belongings. This method can help you travel carry- 
---
Do you have any tips on how to pack for Cozumel? Share yours below!
---
For more Mexico packing tips, please read:
Suggested travel resources:
---
LIKED THIS POST? PIN THIS PIC TO SAVE IT!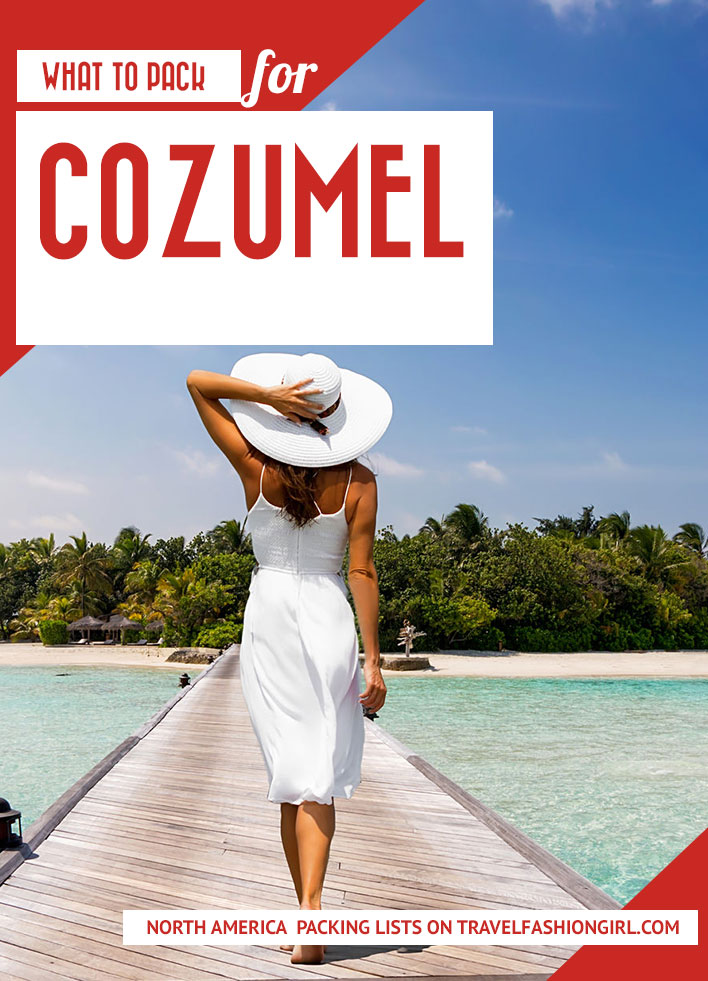 ---
We hope you liked these tips on what to pack for Cozumel. Please share with your friends on Facebook, Twitter, and Pinterest. Thanks for sharing!
---