Support TFG by using the links in our articles to shop. We receive a small commission (at no extra cost to you) so we can continue to create helpful free content. We earn from qualifying purchases made to the featured retailers. Thank you, we appreciate your support!
Updated in 2023: If you're wondering what to pack for a cruise vacation, check out this awesome cruise packing list put together by Emma with Emma's Travel Tales and Heather from Wanderlust Wayfarer.dedicated for travelers that love to cruise! Find out what to wear on a cruise vacation!
---
What to Pack for a Cruise Vacation
Written by: Emma Gray
---
Table Of Contents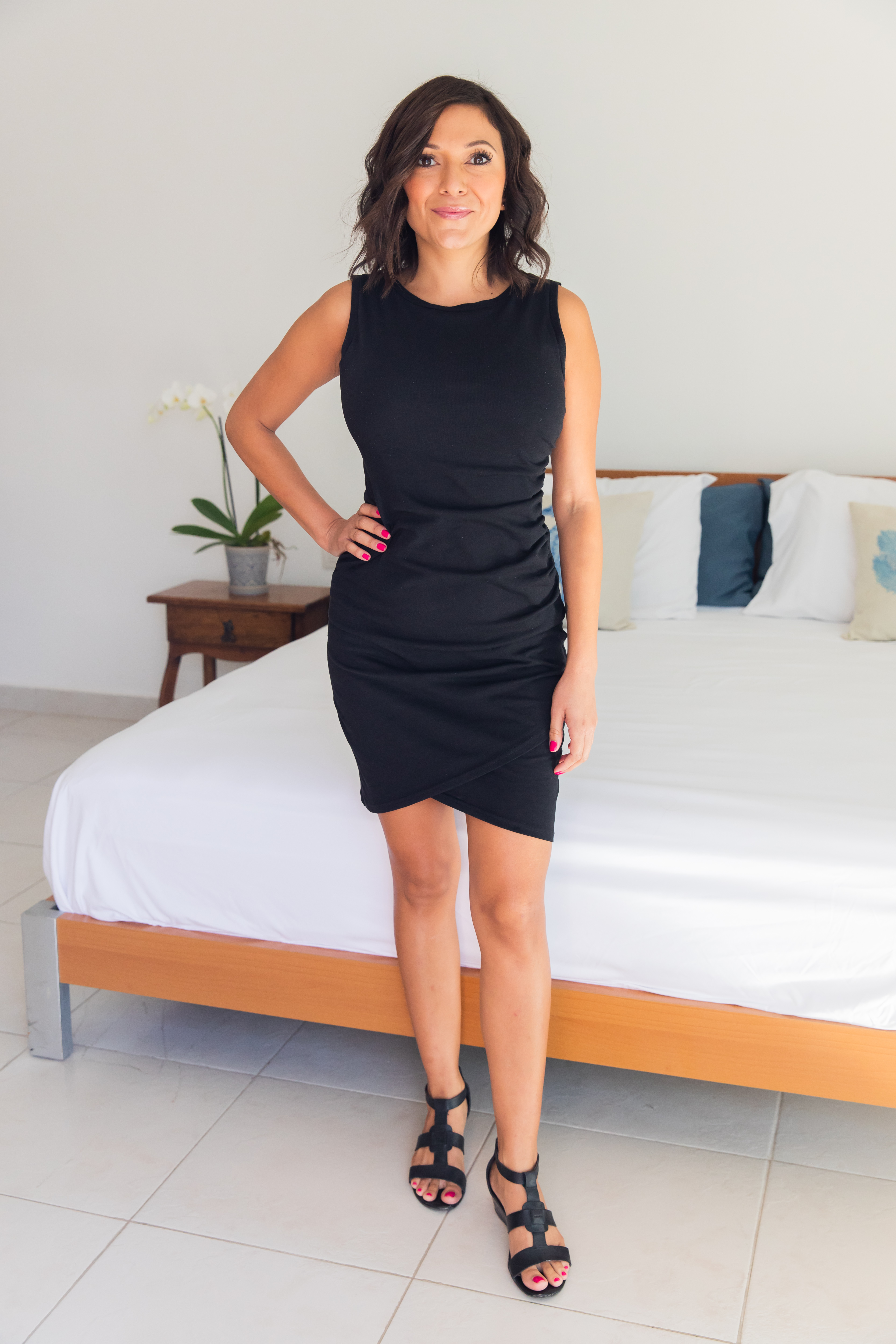 Whether you're island hopping in Greece or sailing the crystal clear waters of the Caribbean, figuring out what to pack for a cruise vacation can be a daunting task, especially if you've never been on a cruise before. Cruising is unique because you may find yourself in a variety of situations and climates all in one vacation.
Packing for a cruise always involves taking more clothes than you would for a normal holiday. On most cruises there are certain dress codes for evening wear and different dress codes for different nights of your trip.
Start by reading these general tips for packing for a cruise:
Make sure you plan out what to pack in your travel capsule wardrobe for a cruise vacation to be prepared for the diverse destinations, activities, and weather you may encounter. For most moderate to warm-weather itineraries, follow these packing tips for what to wear on a cruise, and you'll be well prepared.
Tip: Want to pack light, use packing cubes to compress your clothing as shown in this video!
Hat | Earrings | Cover Up | Maxi Dress | Tee | Swimsuit | Shorts | Scarf | Shoes | Sunscreen | Sandals | Sunglasses
What to Wear on a Cruise: Daytime
During the day, the main thing is ensuring your cruise clothes are comfortable for relaxing on board or exploring ashore. Normal resort wear is perfectly acceptable during the day.
Cruise daytime wear is typically broken up into two categories:
Sea days, where you're on the boat all day
Port stops, where you are exploring the latest destination at which you've arrived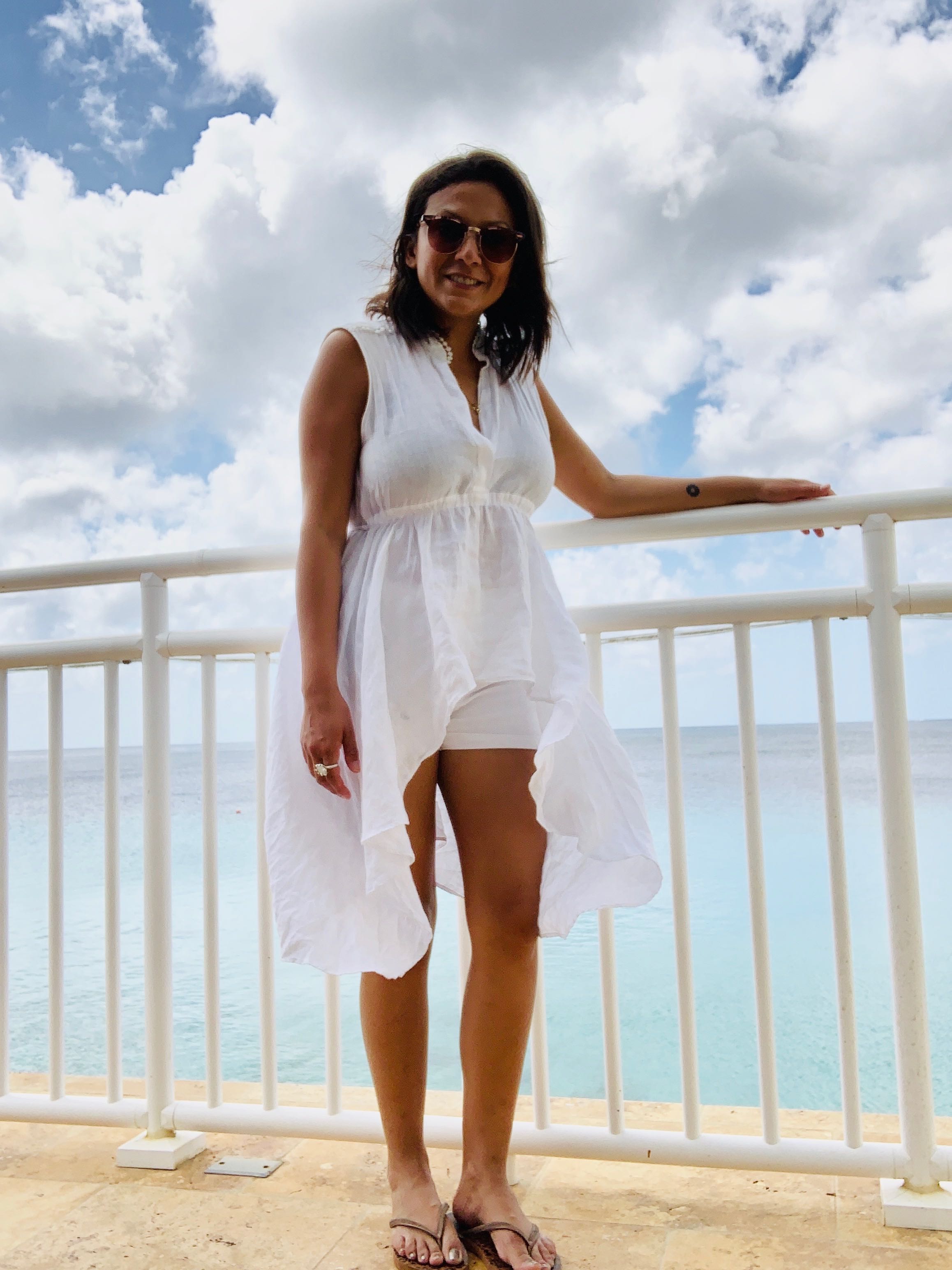 Sea Day Outfit
On most cruises, you'll have at least one sea day. This means you'll be on board the ship all day while you sail to the next port.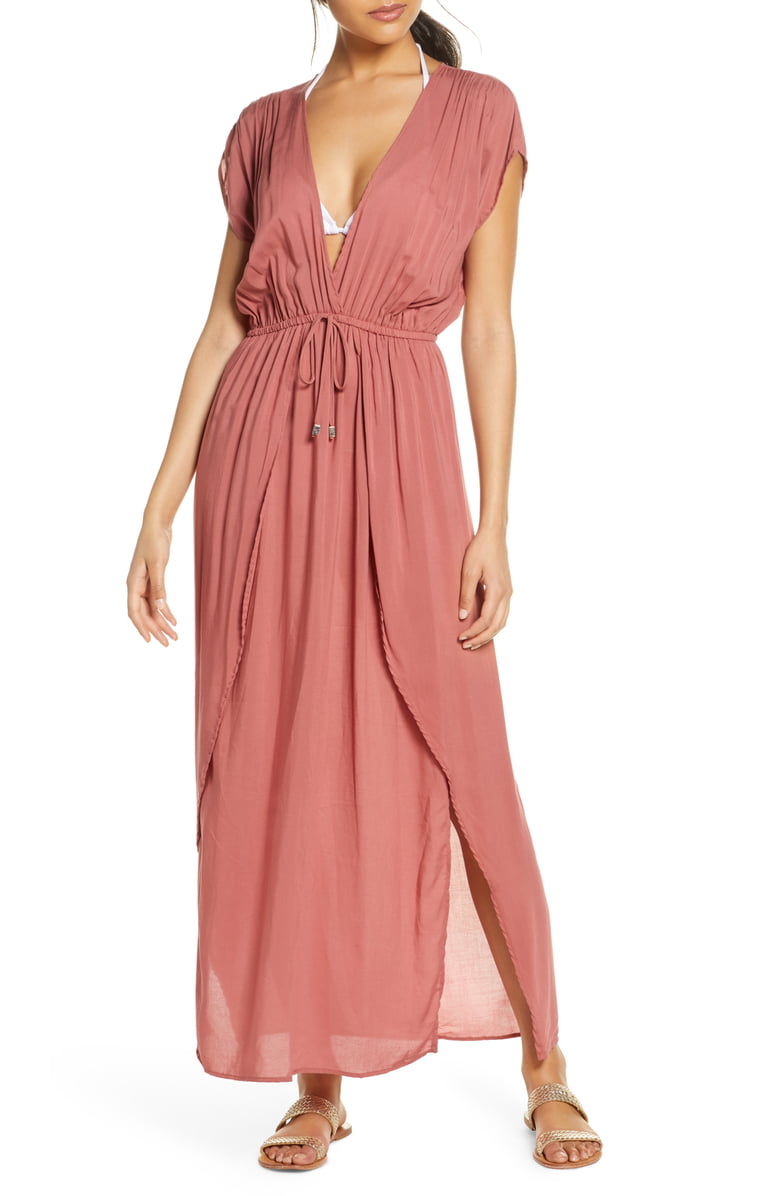 Deep V-Neck Cover-Up Maxi Dress
Typically, these are the most relaxed and casual days. Be sure to pack a swimsuit and cover up or sarong. You'll also need a hat, flip flops, and sunscreen if you plan to sit by the pool all day.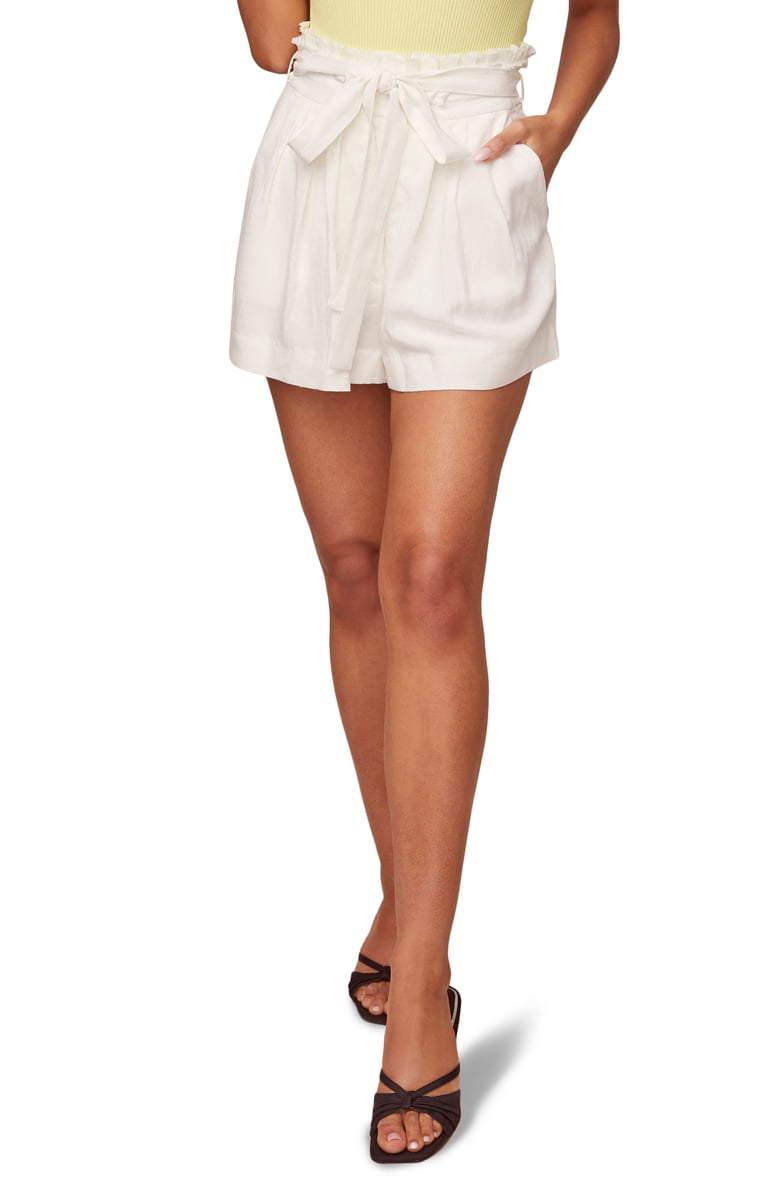 No matter what you plan to do on your sea day, there's no need to dress up. Shorts and a tank top or t-shirt are ideal if you plan to spend more time taking part in activities inside the ship, such as cooking classes or art auctions.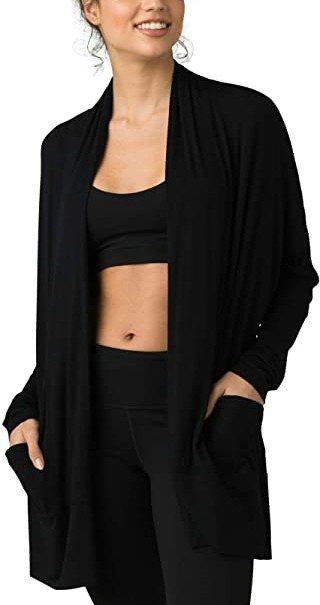 Often the air conditioning is cranked up pretty high, so be sure to bring wrap sweater or kimono to keep from catching a chill.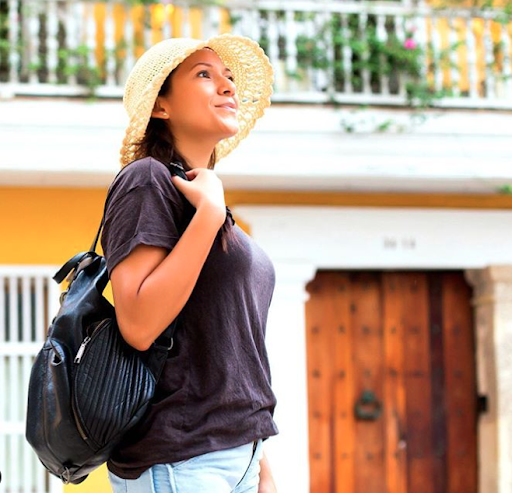 Taken In Colombia when TFG editor took a two week cruise across the Atlantic Ocean! 
Port Stop and Shore Excursion Outfit
For beach stops, you can repurpose the same outfit you wore around the pool on your sea day. But if you're planning to stroll through town or take a ship-sanctioned shore excursion, you'll want to wear something a with a little more coverage.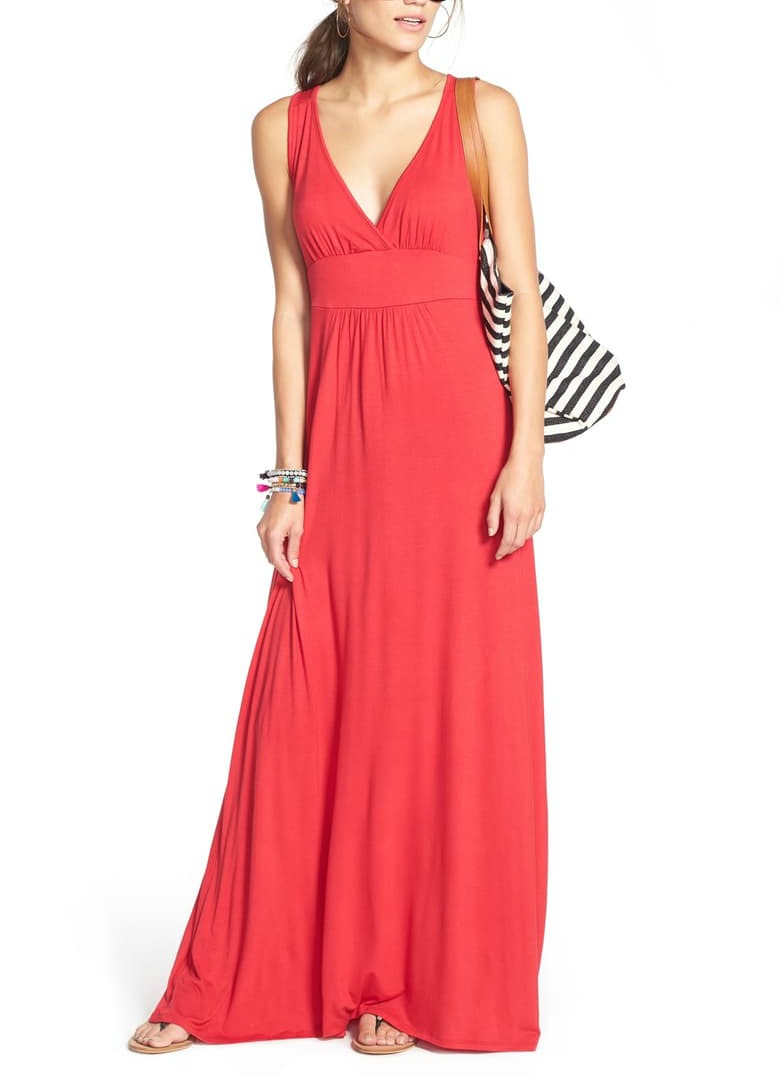 A maxi dress is an ideal choice for many warm weather destinations. They're comfortable and cool and perfect for a range of activities, from shopping to dining at a nice restaurant.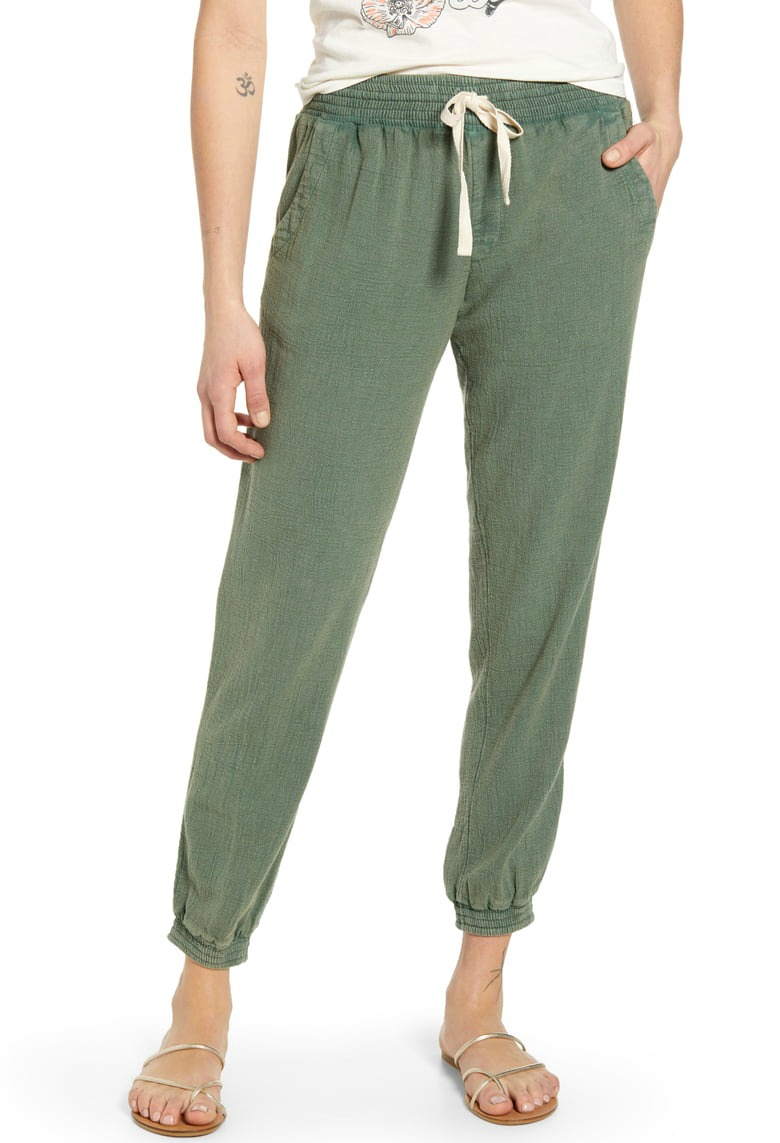 When planning what to wear on a cruise, consider if your excursion takes you off the beaten path. If so, you may opt for a pair of lightweight joggers or shorts.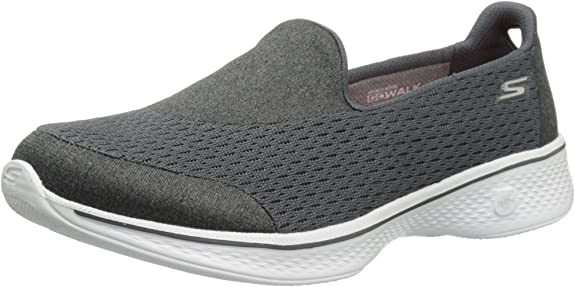 Skechers Go Walk 4 Charcoal Comfortable Sneakers
You'll also need a sturdy pair of walking shoes, such as Skechers Go Walks or Birkenstocks, depending on your level of activity. It's also a good idea to take a scarf or light sweater in case there's a cool breeze.
Dress (similar) | Blouse (similar) | Maxi Dress | Necklace | Scarf 1 (similar) | Flats | Jeans |  Earrings | Scarf 2 | Bag
What to Wear on a Cruise: Evenings
How much to dress up will depend on the type of cruise. These days, there's no need to bring formalwear on most cruises, unless you want to. However, there are still some that have formal dinners.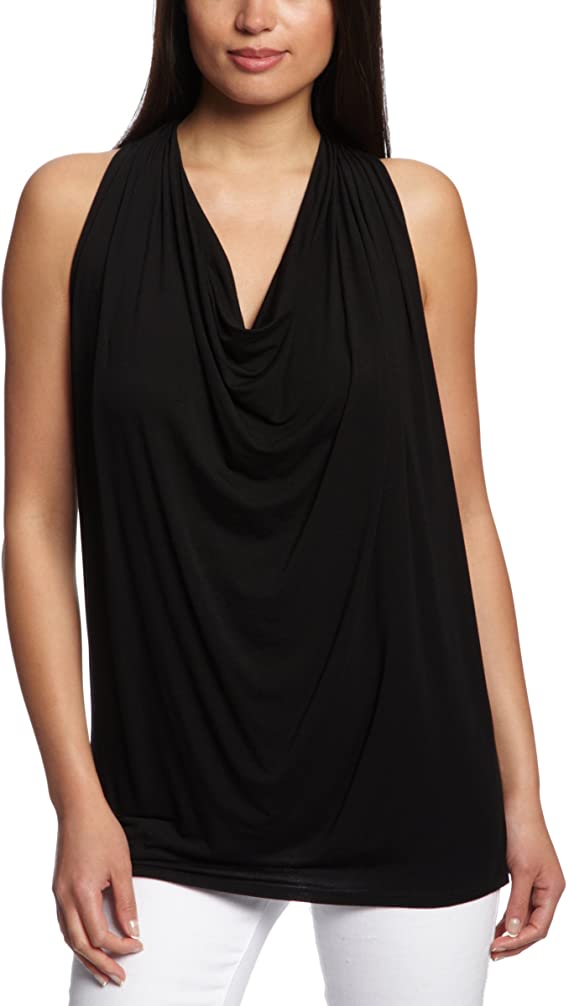 Some people also really enjoy dressing up. If that sounds like you, a cocktail dress and heels is about as dressy as most women get. But if you prefer to keep it casual, dark wash jeans and a pretty blouse are perfectly acceptable.
Take one or two white or solid-colored blouses and a variety of scarves and necklaces you can use to make different combinations each night. No one will even notice you're wearing the same thing.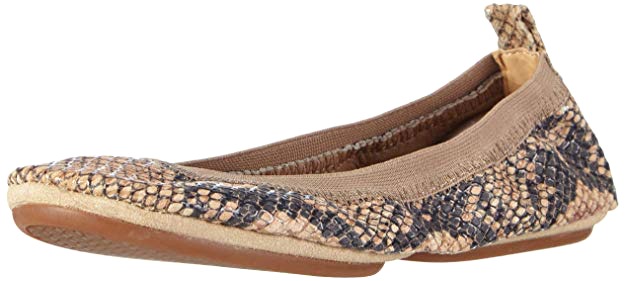 Yosi Samra Samara Ballet Flats
Pair your outfit with ballet flats or bejeweled sandals that are easy to pack and versatile. I like Yosi Samra because they come in lots of fun colors and patterns, fold up to fit better in your bag, and are super comfortable.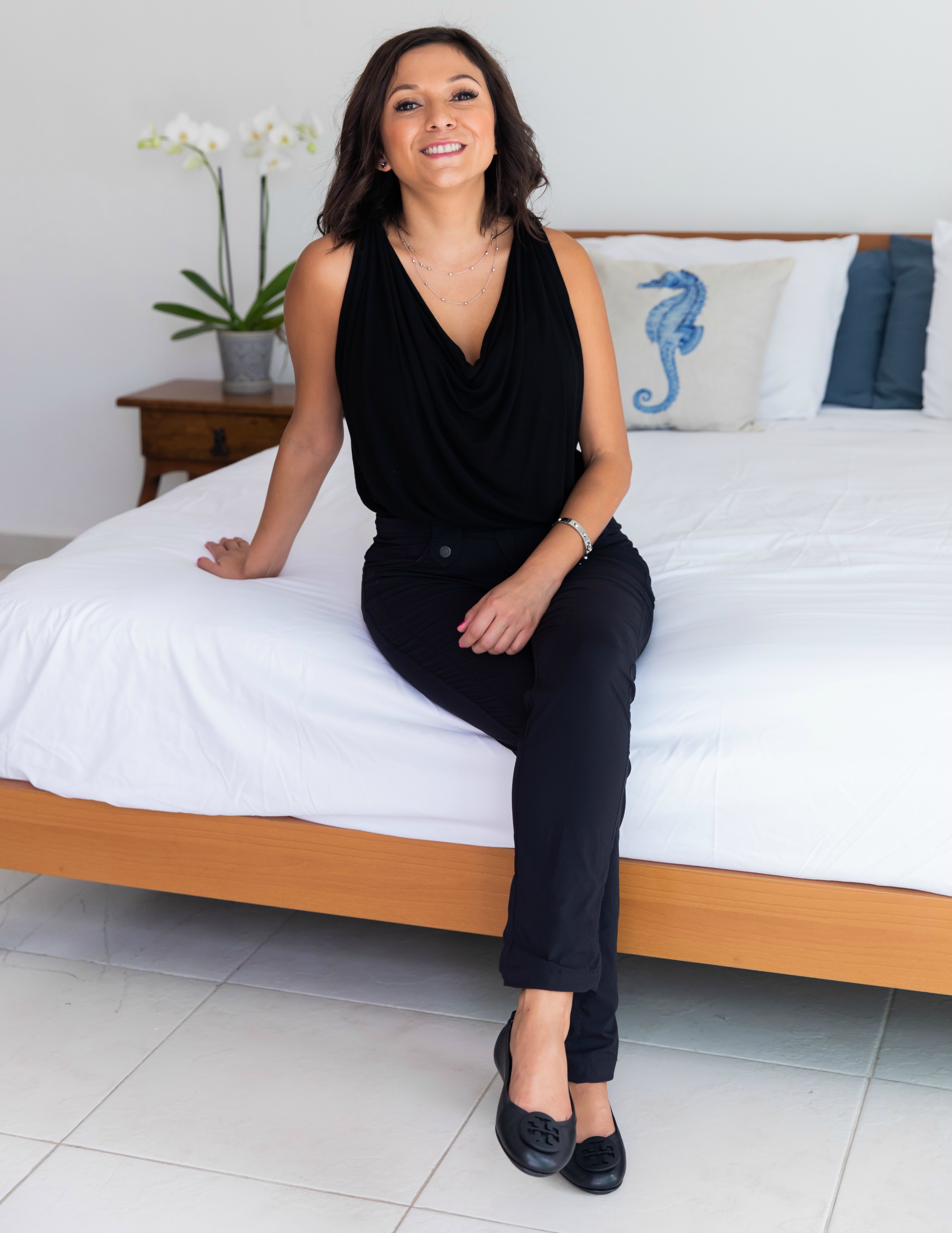 TFG Editor's casual evening outfit: Drape Top | Minnie Flats
Casual Dinner Outfit
On most ships for casual dinner it's acceptable for ladies to wear a casual resort wear summer dress, pants or dark jeans and a nice top. You can even make it dressier by trading in jeans for trousers or adding a dressy scarf or necklace to your look.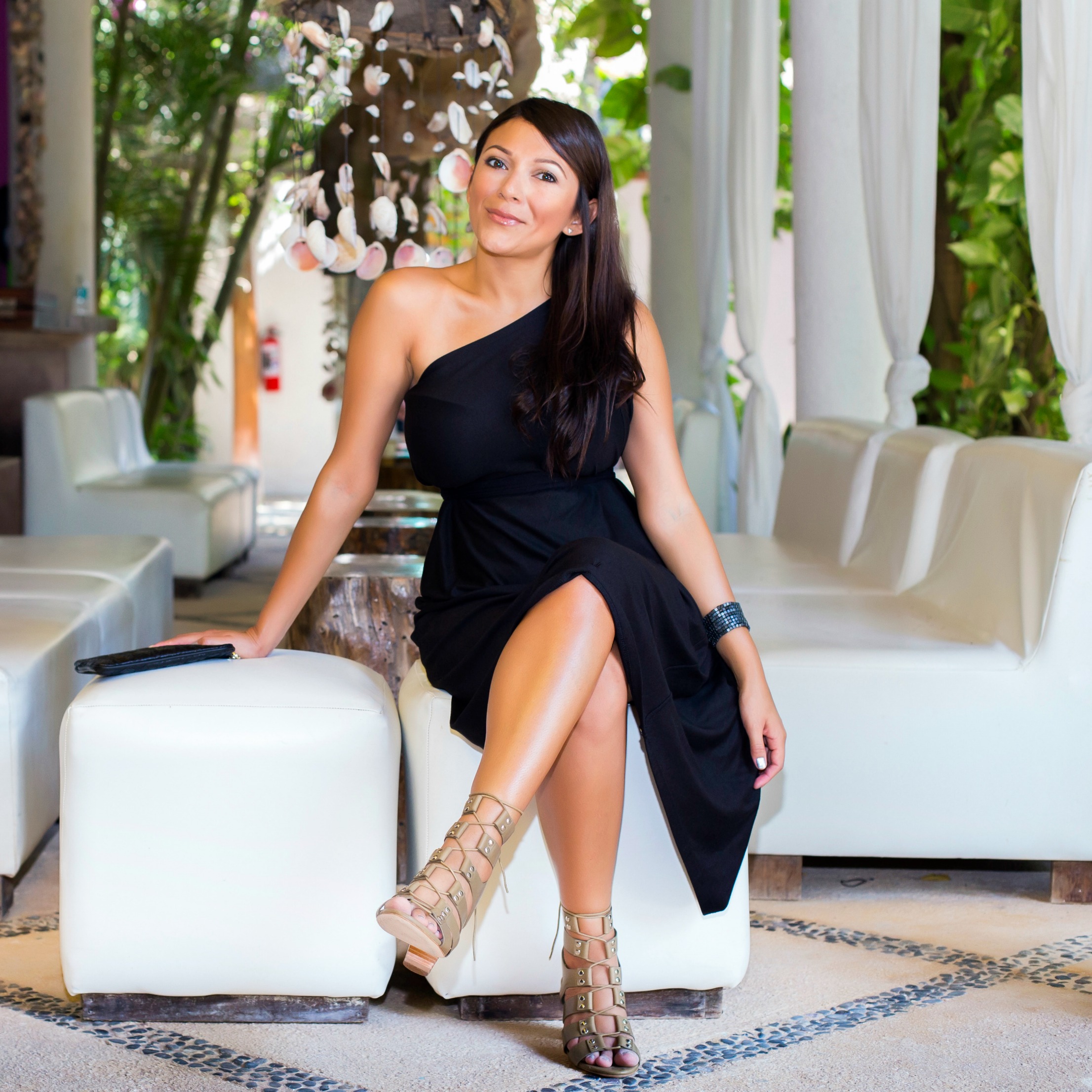 TFG Editor's formal evening outfit:  Encircled Chrysalis Cardi | Audrina Ghillie Tall Sandal
Formal Dinner Outfit
Cocktail dresses and full length gowns are appropriate cruise dresses. Formal pant or skirt suits can also be worn as acceptable cruise wear options when in dressier fabrics.
Blazer | Blouse | Tank | Tee | Dress 1 | Dress 2 | Dress 3 | Dress 4 | Jeans | Shorts | Skirt | Swimsuit | Sandals | Shoes | Flats | Cover up
Cruise Packing List
This cruise packing list is based on what I (Emma) would take for a week long cruise in a warm climate:
Three sundresses that can be worn both for casual dinner and during the day
Two pairs of shorts for daytime – one denim and one classic
Three tank tops for daytime – solid colors
One smart-casual skirt that can be worn for casual dinner and by day
One long sleeve shirt of light material
One tunic – perfect for relaxing by the pool on board or by the beach ashore
One light jacket
Two bathing suits
A Little Black Dress – this never goes wrong for evening wear and would be perfect to for a smart-casual dinner
One cocktail dress – cocktail dresses can be a little more fun than formal gowns but are still suitable for formal dinner.
One formal gown – a full length gown in a solid color always looks beautiful. Opt for classic elegance and it'll never go out of style.
One pair of fancy heels – stick to a neutral color that will match multiple outfits
One pair of nice sandals – perfect for smart-casual evenings
One pair of tennis shoes or any comfortable walking shoes
Complimentary jewelry and bag to match your formal outfits, as well as a practical bag for daytime
Mascara, foundation, sunscreen and lipstick for a touch of glamour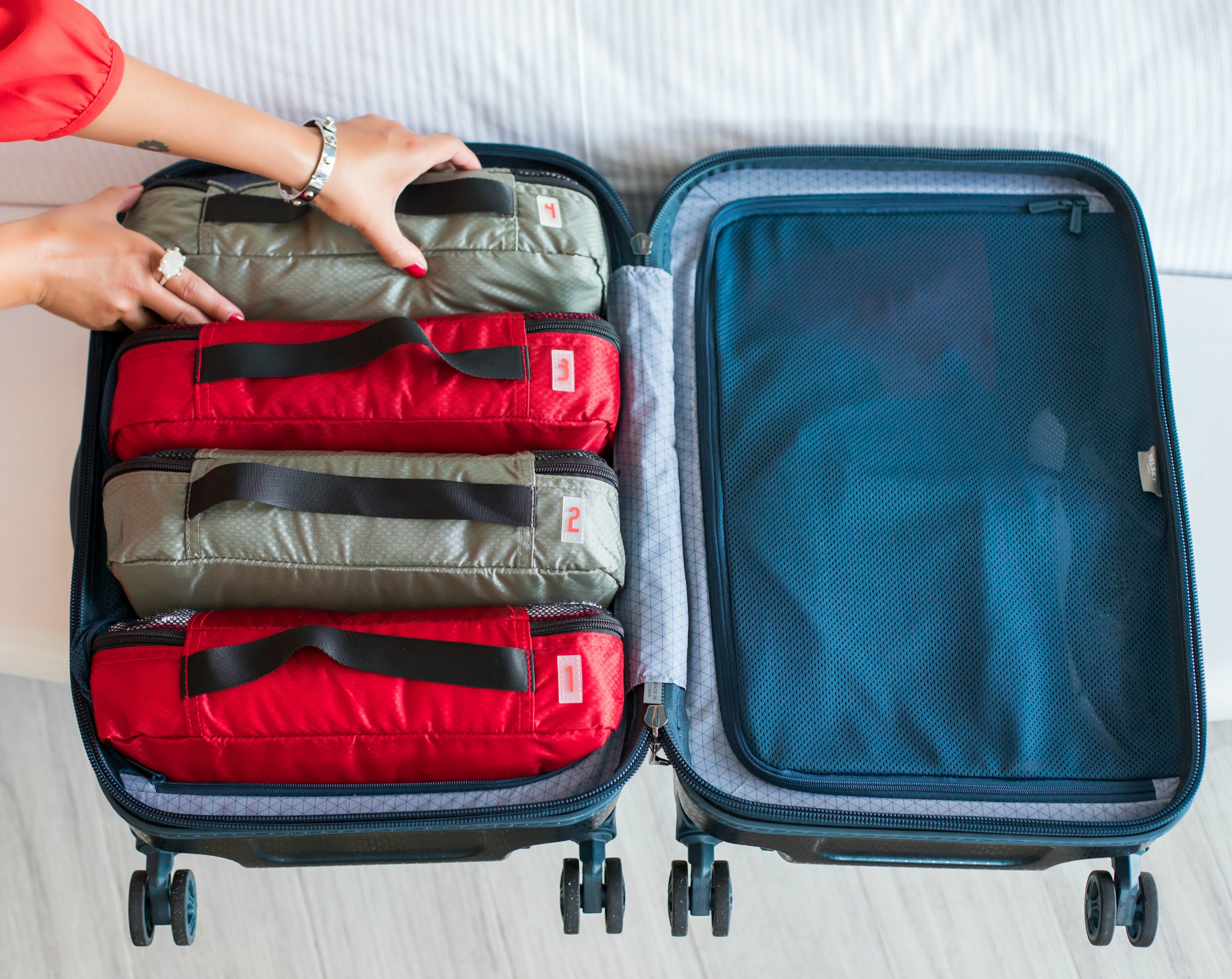 How to Pack for Cruise
Once you've chosen all your cruise essentials, use packing cubes and other luggage organizers to organize and compress your clothing tightly to make the most of less space.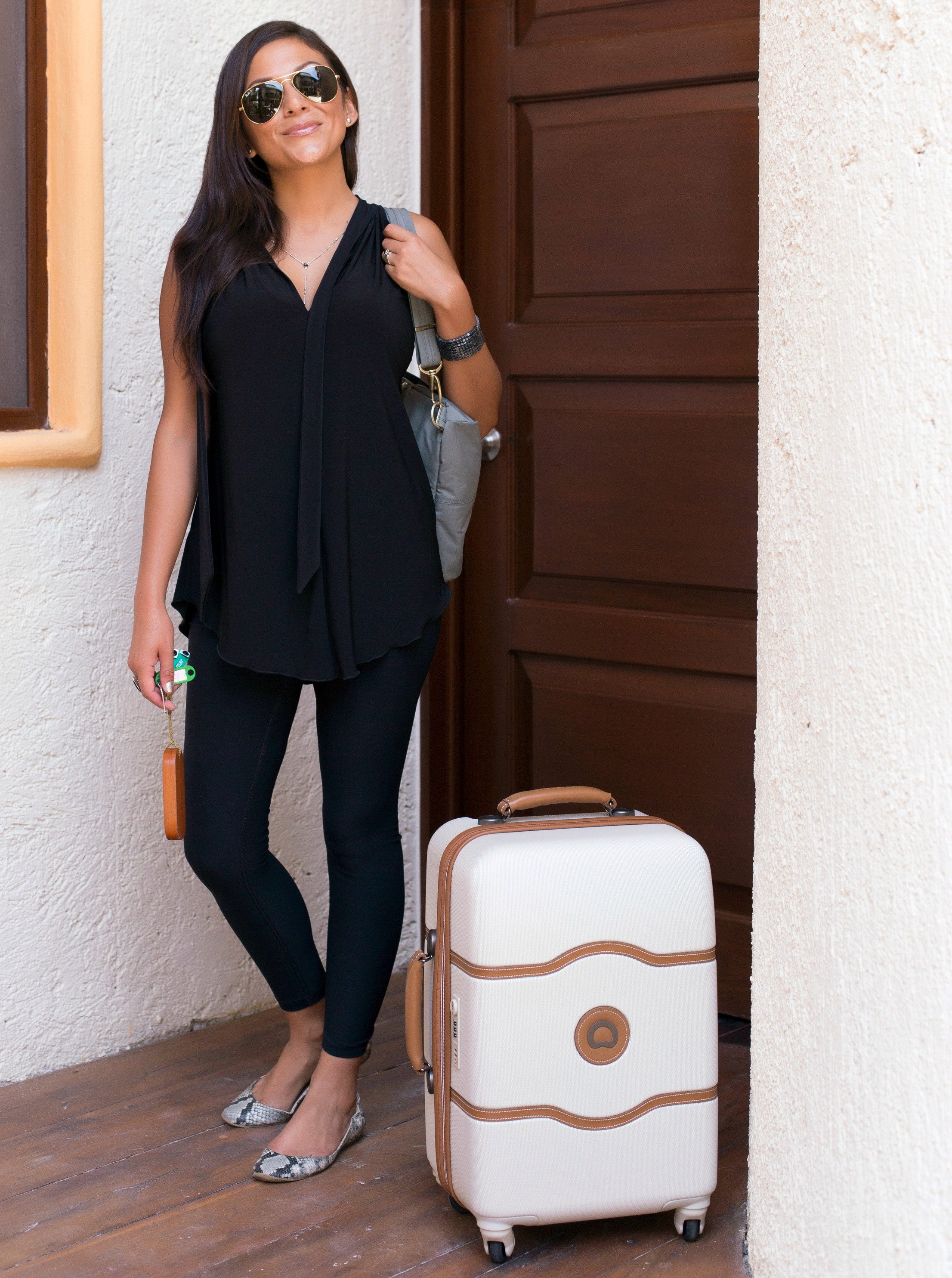 Delsey Chatelet Carry On Luggage
Tip: For cruise trip, we recommend choosing a suitcase with brake system lock like the Delsey Chatelet to prevent it from rolling away. 
There are a variety of packing organizers ranging from compression sacks to packing cubes to ziplock bags. Personally, we like using these packing cubes and our readers agree. They've helped millions of our readers travel carryon only!
Watch the packing tutorial here or on our YouTube Channel!
We put together a five-part YouTube series showing the different methods to use packing cubes for travel. If you use this specific packing strategy, packing cubes can also compress your belongings. This is the secret to traveling carry-on only!
More TFG Editor's Summer Outfits
---
Thank you to these two ladies for showing us how to pack for a cruise and for creating this cruise packing list!
What are your tips on what to pack for a cruise vacation?
---
For more vacation packing tips, please read:
---
LIKED THIS POST? PIN THIS PIC TO SAVE IT!
---
Hope you liked this post on what to pack for a cruise vacation! Please share it with your friends on Facebook, Twitter, and Pinterest. Thanks for reading!
---
Author Bio: Emma Gray is a Scottish girl, with a serious passion for cruising and travelling in general. She's lucky enough to have already been on 13 cruises, with 6 different cruise lines. Emma On Board aims to share tips, advice, information and personal tales on all things cruise, from a young person's perspective. Her other blog Emma's Travel Tales shares her general travel stories from around the world. Emma is always busy making memories around the world.
---