Support TFG by using the links in our articles to shop. We receive a small commission (at no extra cost to you) so we can continue to create helpful free content. Thank you, we appreciate it!
Located in Central Mexico with a temperate climate, interesting art scene, and historic architecture, San Miguel de Allende is a favorite among retirees and expats looking for a low-key and charming existence. If these are things you seek then the following tips can help in planning What to Wear in San Miguel de Allende, Mexico.
---
What to Wear in San Miguel de Allende
---
Having the winter blues? Are you tired of overcoats, heavy layers, and being cooped up indoors? Then a sunny getaway must be in your future. Look no further than San Miguel de Allende's "eternal spring" weather to wash your blues away.
 Weather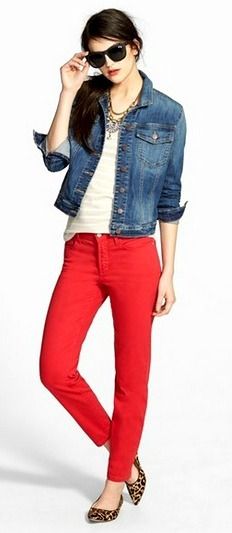 San Miguel de Allende admirers boast about the city's weather, and its lovely year-round temperatures. Although it may become hot in the summer, the overall dry climate makes the heat easier to tolerate. November to April is the most popular months to travel to the city, but travelers are rewarded with mostly sunny and clear days.
This makes packing light simple. No bulky clothes are needed, just add a few pieces to layer on at night. A neutral cardigan and denim jacket are versatile options for layering. Also, keep a cotton button down in your daypack to add to your outfit as needed.
You'll want to look your best when you travel! Read my travel tips to Pack Light Stylishly! 
Culture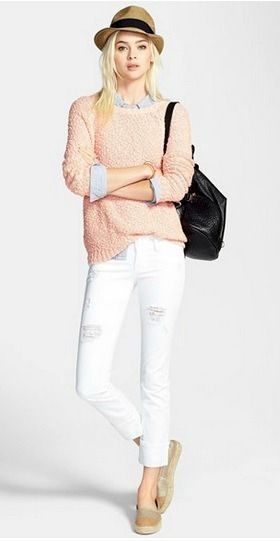 The colonial city has an overall relaxed atmosphere, with an interesting mix of people. San Miguel serves as a haven for retirees, a destination for budding artists, and is still a Mexican city at its core. The area hosts an abundance of outdoor festivals, concerts, and parades. Come prepared for these outdoor activities with a stylish hat, sunscreen, and a small umbrella if you are traveling during the summer.
Although it is in Mexico, this is not a beach town. You don't want to find yourself underdressed when visiting art galleries or having a night out at a local restaurant. When planning what to wear in San Miguel de Allende plan for casual city chic.
Shoes
Since the city was never intended for cars, San Miguel is best seen on foot. Narrow alleys and cobblestone streets make walking a little difficult without the proper footwear.
Opt for light comfortable walking sandals with sturdy soles and ankle straps to easily navigate the inclines and descents. Slip-on canvas sneakers or flat espadrilles can also keep you stylish while traversing the historic city.
Follow these fashion tips to help you choose the most versatile shoes for travel.
Activities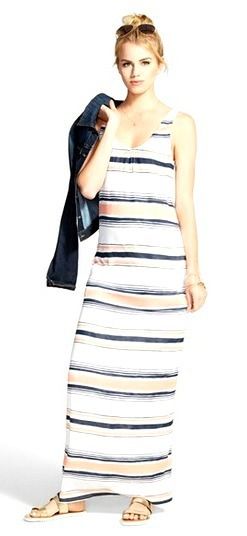 San Miguel is a cultural city, and most of your activities will center on the historic city center. Exploring charming shops, visiting art galleries and museums, and admiring architecture can fill up your days. A causal day dress or romper are a must when planning what to wear in San Miguel de Allende. They can be nice enough for a relaxed dinner at one of the area's renowned restaurants.
Just add a light cardigan and patterned scarf to keep the night chill at bay. Shirt dresses are a favorite staple of mine for city destinations. They are easy to layer, the sleeves can be adjusted, and its collar feels a little more polished and pulled together.
Denim is another great option. Look for jeans in a darker wash, which can easily transition into night.
Accessories
Leave space for shopping. It's always important not to over pack, but especially in a city home to remarkable local and foreign artists. You will need to extra space to bring home your scores. Historically San Miguel was set up as an art colony and continues to attract artists from all over Mexico and abroad. Their wares and art can be seen and purchased throughout the city.
A nice sized leather or canvas shoulder bag can serve as your purse while shopping and discovering the city. If you love to shop, flat pack a tote to assist in bringing your home your new souvenirs.
The secret to packing light is to use packing cubes to help you maximize your space in your suitcase.
---
Share your tips on what to wear in San Miguel de Allende in the comments!
---
For more Mexico packing tips, please read:
Suggested Travel Sources:
---
Hope you liked this post on what to wear in San Miguel de Allende. Please share it with your friends on Facebook, Twitter, and Pinterest. Thanks for reading!
---