Support TFG by using the links in our articles to shop. We receive a small commission (at no extra cost to you) so we can continue to create helpful free content. As an Amazon Associate, we earn from qualifying purchases made on Amazon in addition to other retailers featured on the blog. Thank you, we appreciate your support!
Planning an exciting snorkel trip in a beautiful underwater destination? Be sure to bring your own gear! Find out why with these tips on how to choose the best snorkel gear for beginners!
---
Best Snorkel Gear For Beginners
---
For snorkeling trips, I 100% recommend bringing your own quality set. Many times, tour operators use cheap gear that's quite worn and hardly (if ever) gets replaced.
Unfortunately, the downside of bringing your own gear is packing it. Fins are awkwardly shaped, so they never fit a suitcase in space efficient way. A snorkel and mask are the two most important items for you to bring.
You have two options when choosing the best snorkel gear for beginners: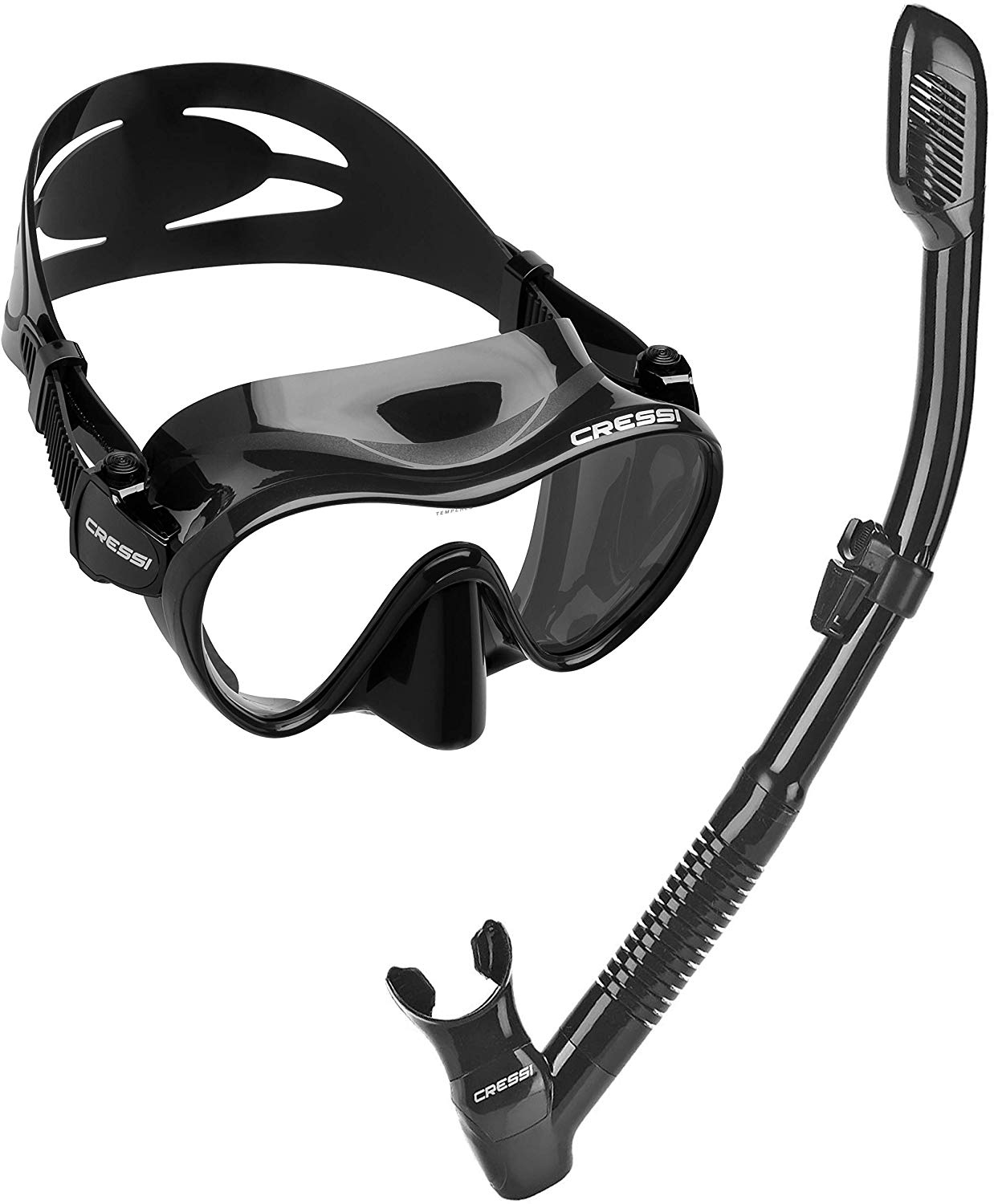 Cressi Scuba Diving Snorkel Set
Traveling without fins
My biggest tip for the best snorkel gear for beginners is to save space and travel with just a quality mask and snorkel like this one.
Usually you can easily rent fins–their quality isn't as important as the other two items. If you're an experienced swimmer and the sea isn't rough, you might even be comfortable snorkeling without fins.
You have no idea how many times a snorkel trip is ruined by a poorly fitted mask that leaks and fogs and makes you so uncomfortable that you never want to do it again.
As a snorkel guide in Thailand and an underwater fanatic, I've not only witnessed this time and time again, but it has happened to me as a snorkeler and a scuba diver, too. Now, I never travel without my mask.
The secret to traveling light is to create a functional but minimalist capsule wardrobe. Learn more in my guide!
How to Choose the Best Mask:
In order to find the best snorkel gear for beginners, you need to understand how to choose a mask. Start by looking for one with tempered glass. These are better quality and will be a worthwhile investment throughout your travels.
Test the way it fits by standing up straight and facing the floor. Place the mask firmly on your face BUT DO NOT put the strap around your head. Breathe in, and if it stays securely on your face, it fits! If there are gaps around your face when you breathe in or it doesn't stay on, you need to try a different mask.
There's no point in investing in your own snorkel mask if it doesn't fit. Don't let this ruin a once-in-a-lifetime experience!
Tip: Before getting in the water, rub a tiny bit of shampoo on a dry mask. Rub it in the lens and let it sit for a few minutes. Rinse it thoroughly with sea or fresh water so the shampoo doesn't get in your eyes. When it's clean, spit into the inside of your mask and rub it in the lens–I know this sounds weird but all scuba divers do this to avoid fog. This is another reason to travel with your own mask!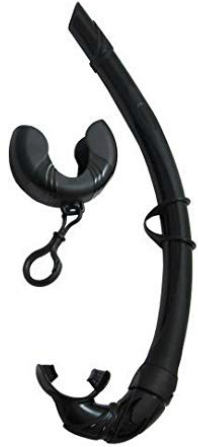 How to Choose the Best Snorkel:
Another of the best snorkel gear for beginners is a good snorkel. One of the problems with cheap sets is that the water gets in through the purge valve quite easily and you can't comfortably breathe. This makes you constantly cough up water and does not make for a happy snorkel trip.
Choose a semi or fully-dry snorkel–a splash guard is a bonus. Because of the awkward shape, I usually pack the snorkel at the very bottom edge of my suitcase or even carry it in my "personal item" on the flight if I have space.
Alternatively, roll up snorkels are available, but I haven't tried them personally!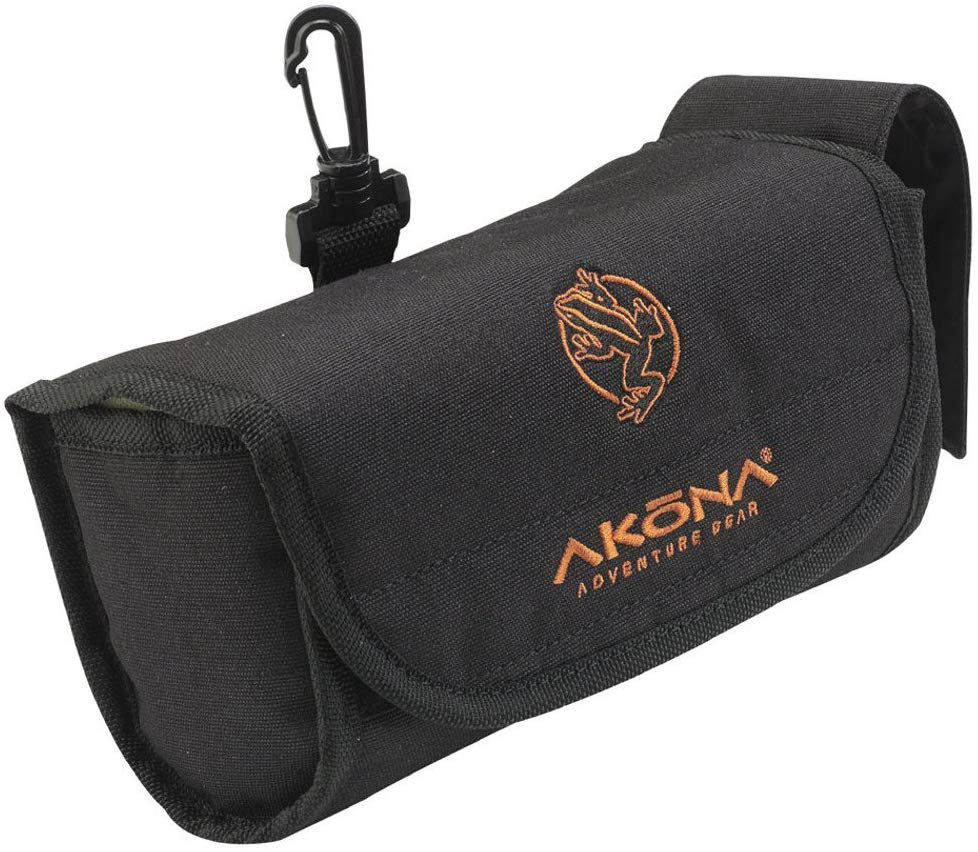 To increase the longevity of your mask, store it in a soft but protective case like this one. Because I have an expensive Cressi mask, this is always with me on my carry-on; I don't like to check it in.
You can also add your case to a packing cube for extra protection in your suitcase!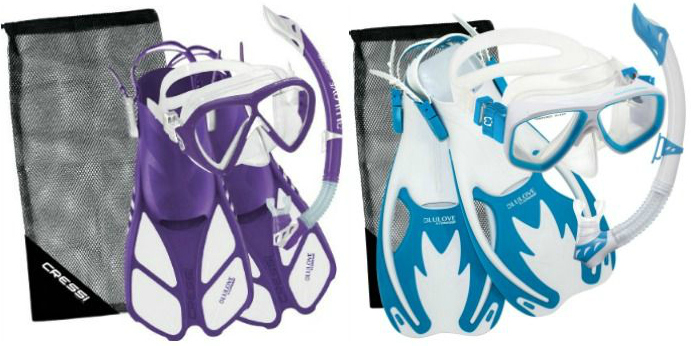 Cressi Bonete Adult Snorkeling Set | Cressi Rocks Kids Snorkel Set
Traveling with fins
If you are staying in a destination for an extended period of time or you feel most comfortable having your own fins, choose a travel-friendly version. Unless you're scuba diving, I suggest you look for a snorkel set with short fins.
These are good for two reasons: they fit into your bag easier and they also help avoid kicking the coral, reducing the possibility of damage to the delicate ecosystem.
This is a sample adult snorkel set with short fins and here is one that's more appropriately sized for children.
---
What are your tips for the best snorkel gear for beginners? Share in the comments!
---
For packing tips on underwater activities, please read:
---
LIKED THIS POST? PIN THIS PIC TO SAVE IT!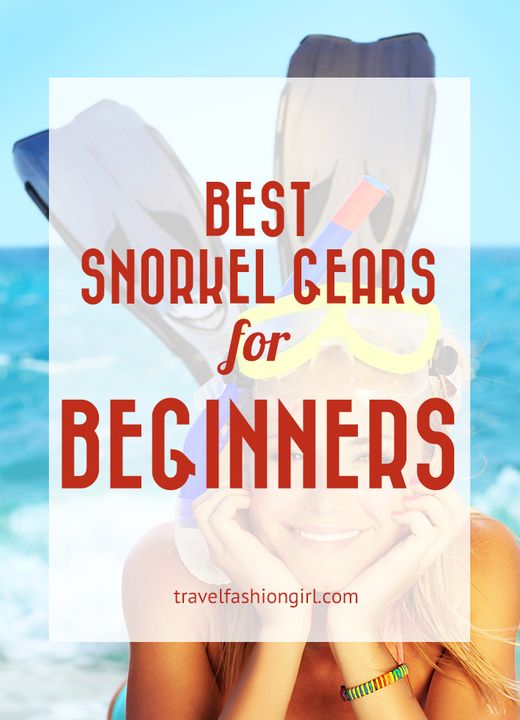 ---
We hope you liked this post on the best snorkel gear for beginners. Please share it with your friends on Facebook, Twitter, or Pinterest. Thanks for reading!
---