Support TFG by using the links in our articles to shop. We receive a small commission (at no extra cost to you) so we can continue to create helpful free content. Thank you, we appreciate it!
With vacation time just around the corner, summer rompers are quickly returning as the must-have item of the season. They're the perfect item for comfortable travel in warm weather and create stylishly simple outfits!
Rompers for women are also referred to as either playsuits or jumpsuits but whatever you call them, they're super travel-friendly! Read on for our recommendations on many ways to wear this comfortable, versatile item!
---
Summer Rompers
Written By: Sydney Woolery
---
What's not to love about summer rompers? They provide the ease of a dress with the coverage of shorts. They create an outfit in an instant while still managing to look perfectly put together.
While dresses top the list as one of the best travel clothing items, rompers are a close second due to their ease and stylish appeal. Find out why dresses are perfect for travel here – rompers can be used the same way!
In fact, if you love the idea of dresses and rompers, one of our favorite vacation lines took this idea to the next level and made a 2-piece romper dress. Have a look!
Rompers effortlessly encapsulate the breezy look of summer and come in a million different styles, with a vast selection working for all sorts of occasions. Feeling a bit overwhelmed? No worries, we went and did some of the guess work for you.
Listed below is a broad yet curated selection of summer rompers perfect for your warm weather travels. As a bonus, we've featured various sleeve lengths, styles, and size options, too!

Short-sleeve Rompers for Women

Love the look of sundresses but want a bit more mobility? Then a short-sleeve romper is the item for you. The options are endless when it comes to this pretty little piece. Pair it with sandals while sightseeing Rome or match with a leather jacket for a dinner out in Paris.
Cotton, rayon, silk, or linen–what are the best fabrics for travel? Find out here!
Twilight Adventure Long Sleeve Romper
Long-sleeve Rompers for Women
With a silhouette that provides more coverage but still maintains a breezy feel, you can't go wrong with a long-sleeved summer romper.
Choose one in lighter weight fabric such as rayon or cotton so you can still wear them in warm weather without roasting. These are also good when traveling in mixed climates and create a more sophisticated look balancing the shorts with a longer sleeve.
Wondering which kind of purse to pair with your romper? We think cross-body purses are the best bags for travel! Learn more.
Lucy Printed Long Sleeve Romper
Three-Quarter Sleeve Rompers for Women
If you're not feeling a short sleeve, find a long sleeve to be too stuffy, or simply want to show off some cute bracelets, then opt for a three-quarter length sleeved romper. These are especially great for women that feel more comfortable wearing sleeved tops.
With its funky print and chic keyhole design, this style is a flattering silhouette to rock all season long.
Who needs heels when you've got wedges? Here's our list of the 10 most comfortable wedges!
Spaghetti Strap Rompers for Women

As one of the breeziest rompers out there, a spaghetti strap is a great choice for that upcoming tropical vacation you've got planned.
We love the straight neck silhouette in particular, as it's both stylish and conveniently strapless bra-friendly. Don't forget to apply extra sunscreen on your shoulders!
Don't think you can strapless bras? THINK AGAIN. Read this post – it's a game changer!
Sleeveless Elastic Waistband Romper
Sleeveless Rompers for Women

A sleeveless summer romper has a clean, classy silhouette that can easily transition from day to night. As a bonus, it's bra-friendly, too! (These are the best bras for travel.)
Choose a neutral toned piece that you can easily work into your existing wardrobe. Play it up with bright accessories to add some flare but still maintain a chic balance. This combination is great for Europe!
Pair your romper with one of our favorite comfy and cute summer sandals!
Halter Print Sleeveless Jumpsuit
Halter Rompers for Women

When a summer-perfect garment takes on a summer-perfect silhouette, you know it's an instant must-have for the season. A halter romper is an easy statement item to rock, whether you're strolling the beaches of Mallorca or roaming the streets of Berlin.
They're laid back, casually glamorous and all kinds of versatile. If you're a daytime fabulosity sort of gal, then a halter romper is the item for you.
Ballet flats are a great pairing with a feminine romper. See the best comfortable ballet flats for travel!
Dressy Rompers for Women

Who knew a romper could pack a punch so much drama?
Pair it with a dazzling clutch and a swipe of lipstick for an evening out in Los Angeles. For a more summer-chic getup, opt for espadrilles and a glamorous straw hat.
A dressy romper is perfect for summer travel to Europe! Read our full Europe packing guide here.
Swimsuit Cover Up Rompers for Women

Because who wouldn't love a swim cover that could work from the beach to lunch? Infuse your travel wardrobe with added versatility by packing a romper wearable both on and off the shore. Convenience aside, you'll also be looking pretty amazing. It's a win-win situation!
Swimsuit season is nearly here! Discover the best styles of athletic bikinis and cute sporty swimsuits!
Plus-Size Jumpsuits and Rompers for Women

Your style will be effortless with this beautiful floral print romper. With pretty bell sleeves and a figure flattering tie waist, this would be the perfect piece to wear in the French countryside.  As a bonus, it's bra-friendly!
Learn our reader's plus-size packing tips and how she rocks a carry-on wardrobe!
Strapless Romper for Women
Just as easy as it is breezy. The strapless romper is a lovely piece to throw on as you stroll the Waikiki strip. They can even work as a swim cover, fully covering a bandeau-style suit so that you can go straight from the pool to dinner. If your swimsuit has a halter strap, make them visible to add some fun variety to the romper.
Functionality aside, we're loving the pretty embroidery and flirty ruffles. The perfect summer details!
Lounge / T-Shirt Romper for Women

Cute enough to be styled up and worn out but casual enough to just relax at the hotel or resort in, the lounge romper is that staple item you probably didn't realize you needed.
With a soft and cozy feel, they're an instant outfit maker that you'll actually want to wear all day long. They also maintain the perfect balance of loungewear and daywear while also staying super versatile. What's not to love?
You can even wear them as travel pajamas. Need I say more?

---
What are your favorite summer rompers? Share in the comment section!
---
For more travel fashion tips, please read:
---
LIKED THIS POST? PIN THIS PIC TO SAVE IT!
---
I hope you liked this post on summer rompers. Please share with your friends on Facebook, Twitter, and Pinterest. Thanks for reading!
---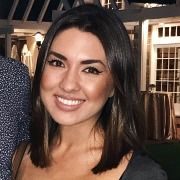 Author Bio: Sydney Woolery is a recent UCLA graduate who loves a good adventure just as much as she does a fabulous dress. Check out her fashion blog at www.tokyoglitter.com and follow her visual escapades on Instagram – @tokyoglitter.
---