Support TFG by using the links in our articles to shop. We receive a small commission (at no extra cost to you) so we can continue to create helpful free content. We earn from qualifying purchases made to the featured retailers. Thank you, we appreciate your support!
From my loofah to my laptop, I've got my pre-trip checklist pretty well sorted out! Find out my step-by-step routine perfected from years of both long- and short-term travel.
---
My Step-by-Step Pre-Trip Mental Checklist
---
When do you start packing for a trip? Some people say three months ahead of time, others say three days! It's scary to say this out loud, but I've gotten to the point where I can do this in three hours. (Maybe five if I'm taking pictures or writing a post on the process for the blog!)
3 Days Before the Trip
A few days before my flight, I start making a list of the clothing I might want to take on the trip. The list starts off in my mind then I make sure to jot the items down somewhere so I won't forget, like in the Notes section of my phone or the waterproof notepad in my shower. (I tend to do a lot of brainstorming in the shower.)
I have a quick look at the laundry basket to see if any of the items I want to take need to be washed. Since I like to air dry my delicate items, I'll need a day or two for them to dry.
I also just like to come home to an orderly, tidy home, so I do all my laundry before leaving and clean the house, too. It's nice to just relax and breathe a sigh of relief when I return home!
Next, I head over to weather.com and have a quick look at the weather. This step is crucial before a trip!
Just recently, I was planning to take long sleeve dresses to Los Angeles since everyone was complaining about how cold and rainy the weather had been the past month. Upon checking the extended 10-day forecast, I discovered the weather would be 80°F / 30°C! I quickly changed my clothing options to short sleeve shirts and dresses. That would've been a big mistake!
I take a quick inventory of my toiletries to ensure I'm not missing anything I need.
The usual culprit is a travel-size version of my favorite deodorant, which isn't always easy to find. I head over to the shop and buy one if needed then vow to buy them in bulk on Amazon so I'm always ready to go.
If I'm going scuba diving, I place all my gear in my suitcase along with any other items I might want to bring with me. But I don't pack until the day before I fly.
Find out how I almost traveled carry-on only with all of my dive gear!
Compass Rose Carryon Packing Cubes
2 Days Before the Trip
Two days before I leave, I usually focus the majority of my time on preparing the blog to make sure it's up to date and fully operational. I'll work late into the night, if needed, to get things done.
On this day, I don't really give packing too much thought. I check that my clothes are dry and start making piles of clothes or toiletries as I come across things I might need on my trip. If you're looking for some organizers, we recommend these packing cubes – they're ours!
They are the only packing cubes sized to fit the exact width of a carryon suitcase and they also have a unique color-coded and numbered organization system – the only kind currently available anywhere on the market.
I put together a five-part YouTube series showing you the different methods to use packing cubes. If you use this specific packing strategy, they can also compress your belongings. This is the secret to traveling carryon only! Buy Compass Rose Packing Cubes here!
Travel packing cubes are the ultimate luggage organizers! Learn how to use them with this packing cubes video tutorial!
1 Day Before the Trip
Half of this day is spent on work and the second half on packing. I start packing about 3-5 hours before I'd like to go to bed and typically get 4-6 hours of sleep before I need to wake up to depart for the airport.
I've organized my house in a way that all my packing organizers, reusable travel containers, and travel-size products each have their own drawers, so it's easy to quickly grab everything I need.
I usually have a stock of pre-washed, empty reusable travel containers but if they're all used, then I give them a wash and let them air dry today.
Looking to travel carry-on only or maximize beauty products on your trip? Check out these non-liquid items!
For toiletries, I follow a mental run-down of my daily beauty routine to determine which products I'll need to bring: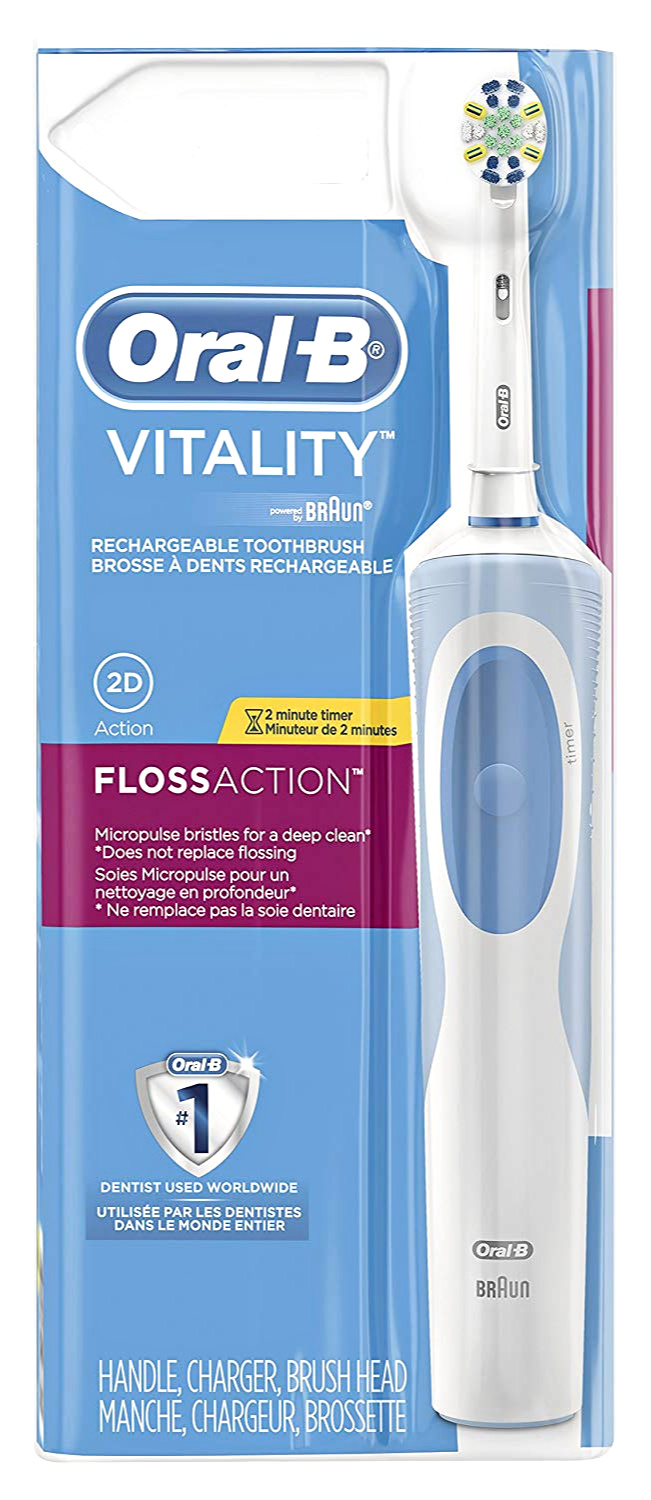 Oral-B Vitality FlossAction Rechargeable Battery Electric Toothbrush
Dental Care:
Electric Toothbrush (charge it all day)
Toothpaste (I'm super picky about my toothpaste so I decant enough product into a 25ml reusable container.)
Shower Items:
I only bring 3oz shampoo, conditioner, and shower gel if my accommodation doesn't provide it. If I'm staying at someone's house or a single Airbnb for an entire trip, then I just go to the store and buy full size 150ml-250ml products upon arrival.
For long-term travels, I always start the trip with just enough shampoo, conditioner, and shower gel for the first few days and then I'd buy 150ml-200ml sizes as I went.
Like the toothpaste, I'm also particular about my face wash; I decant product into a 10ml reusable travel container. This is my favorite face wash and just a pea size amount gives a great lather!
I also use a face scrub once or twice a week but I forgo using this on trips under 2 weeks.
Read these tips on how to use small travel containers to maximize your toiletries! I guarantee they'll help you with your goals for minimalist travel!
Neutrogena Ultra Sheer Dry-Touch Sunscreen Lotion SPF 55
Skincare:
My eye cream is decanted into a 5ml container but my face routine is too complex to travel with me. I follow the 10-Step Korean Beauty Routine, which is awesome but requires way too many products to deal with while traveling. Instead, I use Cetaphil facial moisturizer when I travel. It's what I used before I started with my current regimen and it's fantastic!
For my body, I no longer use lotion or moisturizer. I use natural, cold-pressed coconut oil, which works well for my dry skin. On average, I use a 25ml container of coconut oil per week of travel.
BaBylissPRO Tourmaline Titanium 3000 Dryer
Haircare:
I straighten my hair permanently every 4-6 months using the Japanese Straightening Treatment, the "Magic Perm".  I typically let my hair air dry at home and rarely use a blow dryer. For this reason, I can usually skip all hair styling tools when I travel to beach towns.
However, if I'm traveling in a city or for business, the regular-size straightener gets packed. (Although I'm currently on the hunt for the perfect travel-size option.)
No matter how nice your outfit, it won't look as good without well-styled locks!
Read these tips on how to style curly hair while traveling!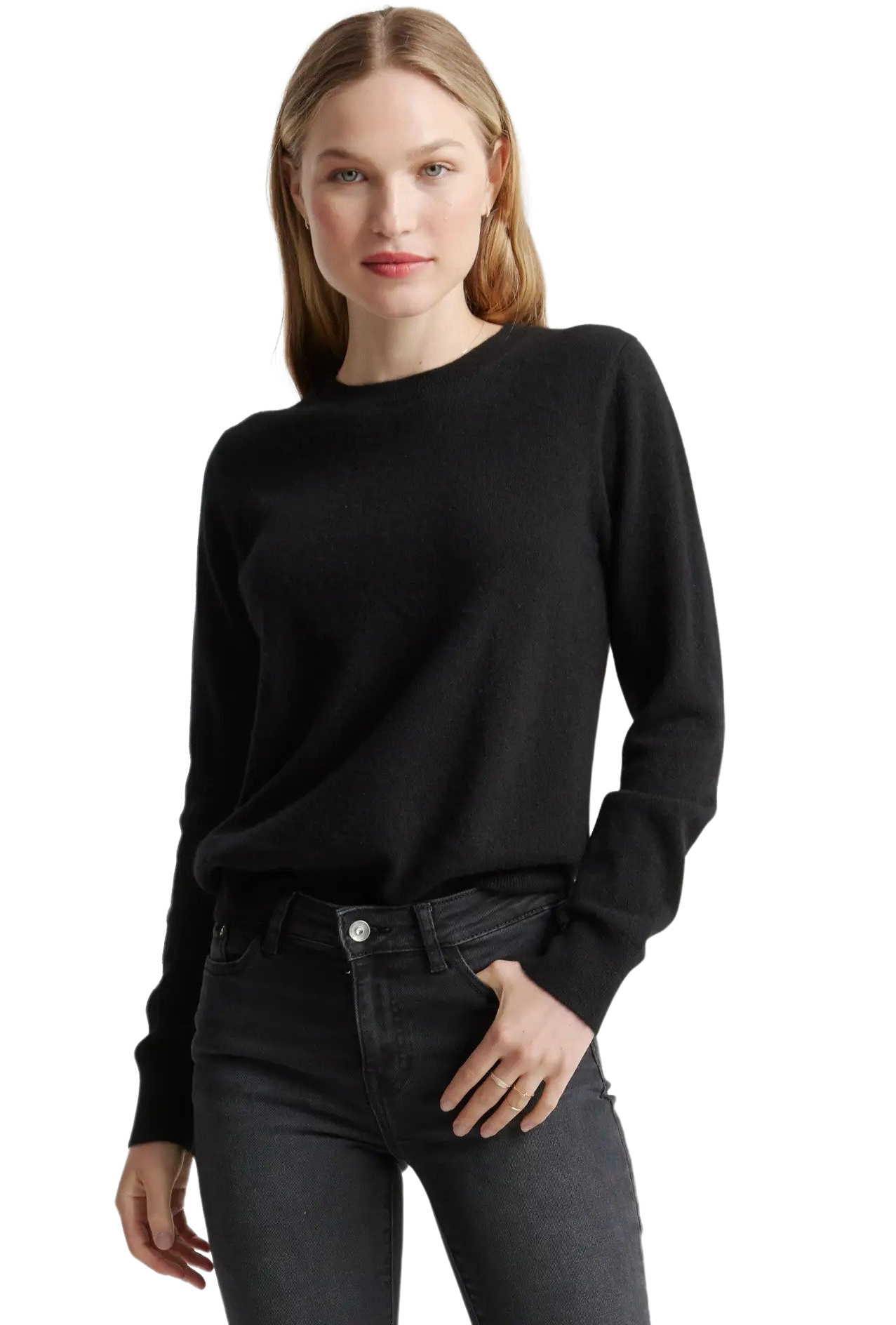 Shop Sizes XS-XL: Quince Mongolian Cashmere Sweater
Clothing
I actually prepare all my clothes first and leave my toiletries last. Most of the time, I pack my toiletries and makeup the morning before my flight, after I've gotten ready.
If I'm familiar with the destination where I'm going, then I just choose clothing based on past experiences. If I'm going to a new place, I'll take a look at the Travel Fashion Girl Packing Lists for tips on my particular destination or ask the members of the TFG Community on our Facebook group for their advice.
I check the extended weather report one more time before gathering my clothing.
I start by selecting my go-to pieces (vacation items are stored in my suitcases when not in use). I either place them all on a pile in my bed or hang them up together.
Once I have the staples, I add any other pieces I think would work for the trip.
I select shoes that I think will work well for the trip and also look good with my outfits.
Next, I start trying on the clothes to see how well they work together and take pictures of my outfits to double-check the camera's opinion.
Based on the outfits I've created, I mentally go through all the activities I have planned to ensure there's an outfit for each one.
I head over to the notes on my phone and write down a quick list of which items to use for each activity.
Once I've narrowed down the best outfits, then it's very easy to determine the items I won't need to bring. I don't ever feel that I'm sacrificing anything by using this tactic.
I count the items that I have left, hoping to have no more than ten, but I'm satisfied if I have less than twelve. This helps me avoid overpacking. I usually find that I have way more than enough outfits by choosing pieces that coordinate with each other.
If my procrastination hasn't left me too short on time, I take a couple of pictures to share with the TFG Facebook Group or future blog posts.
Lastly, I choose ten travel underwear and two or three bras (one nude, one black) that will match the clothing I've picked.
I always throw in a bathing suit even if I'm not going to the beach–you never know. I add one pair of workout/hiking clothes that can double up as pajamas if I don't work out (I usually don't while traveling).
And then I choose two additional pieces to use as pajamas such as running shorts and a light top for warm weather or thermals for cold.
That's why you never see these items in my pics–I choose them after I choose my clothes!
After selecting my clothes, I determine the jewelry and accessories I'll bring on the trip. I've been in a very minimalist mood lately so they're usually the same few items I wear all the time.
The secret to traveling light is to create a functional but minimalist capsule wardrobe. Learn more in my guide!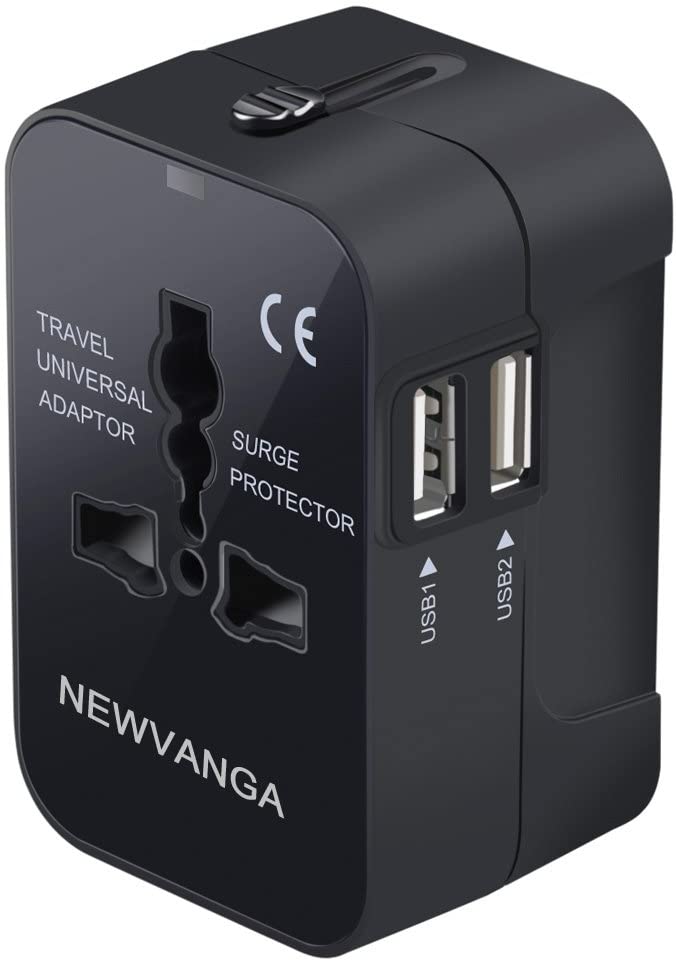 Newvanga International Travel Adapter
Electronics:
If I'm traveling less than a week or going on a non-blogging vacation, then I can leave the laptop and corresponding gear at home and bring an iPad with a Bluetooth keyboard or just my phone instead.
If I'm working, I also bring my daily planner and one notebook.
Read this easy guide between travel adaptors, converters, and voltage conversion!
eBags Pack-it-Flat Toiletry Kit
Packing Organizers
Now that I know all the items I plan to bring, it's time to rummage through my packing organizer basket to choose the best options. Not all trips are the same, so you may need different packing organizers each time. Not sure which ones are the best? Read this guide!
I select organizers, pouches, and cases for each of the above items:
     Packing cubes for my clothes (occasionally a packing folder)
     Shoe bag or gallon size Ziploc for shoes
     Toiletry bag for toiletries
     Toiletry bag, mesh pouch, or other case for small electronics
     Clear pouch for daily essentials / in-flight essentials
     Makeup bag
Now it's finally time to pack all my items in the organizers and then eventually into the suitcase! This process is relatively fast since I now know exactly what I need.
Packing cubes are the key to minimalist travel! Learn more about how to use them to travel carryon only!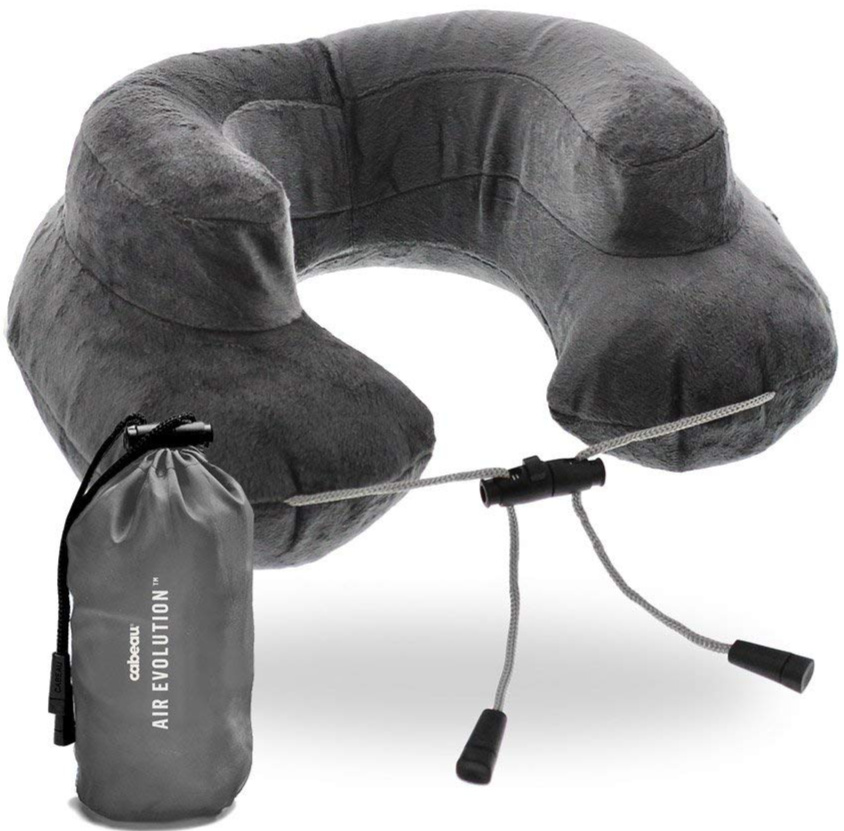 Cabeau Air Evolution Inflatable Travel Neck Pillow
In-flight Essentials / Daily Essentials
     Passport
     Credit/debit cards
     Emergency tampon(s)
     Small nail file
     Pen
     One strip each of pain killers/allergy pills/alka seltzer
All of the above items are part of my in-flight essentials, but depending on the destination I might also use some of these as daily essentials in my purse.
What do you carry in your day bag while traveling? Read this to find out!
The Day of the Trip
Since I still need to use certain items the day of the trip, such as my toothbrush and makeup, I don't pack these the day before.
In fact, I wait until the day of the trip to pack all the items that go inside my personal item (I usually use this backpack) such as my electronics, makeup, jewelry, and daily essentials.
The day before I've already placed everything inside my suitcase but left it open so I can add my toiletries. I've also laid out my flight outfit, shoes, jacket, and layers, so now all I need to do is get ready and go!
 If you need help to stop overpacking, read this–it's the step-by-step solution that walks you through my entire packing process.
---
Do you have any tips to add to my packing checklist? Please comment below!
---
To learn more about my personal packing, read these posts:
---
LIKED THIS POST? PIN THIS PIC TO SAVE IT!
---
I hope you liked this post on my step-by-step packing routine. Please share with your friends on Facebook, Twitter, and Pinterest. Thanks for reading!
---