Support TFG by using the links in our articles to shop. We receive a small commission (at no extra cost to you) so we can continue to create helpful free content. Thank you, we appreciate it!
World travelers know just how loud and noisy planes, trains, and cities can be. Instead of turning on your volume full blast, enjoy the beauty of noise cancelling headphones – our readers swear by them! We asked them what are the best noise cancelling headphones for travel and surprisingly there was ONE obvious choice: Bose. Find out why!
---
Best Noise Cancelling Headphones
---
Travel Fashion Girl help! A reader asks:
"I'm thinking about getting noise cancelling headphones for travel. Which ones do you all use?"
Noise canceling headphones can be a lifesaver, especially on a long flight or a noisy bus or train. Many travelers will tell you that these are worthy of an investment, as cheap ones can easily fall apart or not work properly.
It probably shouldn't come as any surprise, but when our readers gave their suggestions, nearly all of the recommendations were for Bose headphones. Luckily, there are several types of Bose headphones to suit anyone's needs and budget.
Bose QuietComfort 25 Acoustic Noise Cancelling Headphones
Bose QuietComfort 25 Headphones
These over-the-ear headphones are by no means small and easily packable, but they're a great style for sensitive ears. Often, on-the-ear styles can put too much pressure on your ears, whereas over-the-ear styles can offer more comfort. The QuietComfort 25 headphones are engineered to sound better, fit more comfortably, and be easier to take with you. 
As one reader says, "I love my Bose. I tried the on-the-ear ones and I like the over-the-ear ones much better, especially on long flights. Worth the investment." Another adds, "I have both the in-ear and over-the-ear ones. The over-the-ear ones are very comfortable and I use them the most. I even use them in my house when there's a lot of noise outside."
Bose QuietComfort 35 (Series II) Wireless Headphones
Bose QuietComfort 35 Wireless Headphones
Wireless headphones are pretty pricey, but they're so helpful when you're traveling. Forget tangled cords or limited movement. With wireless headphones, you can keep your phone safely stored away and still enjoy your tunes.
The QuietComfort 35 headphones are one of the priciest pairs, but so many readers rave about them. One reader says, "I love my Bose QC35. Definitely worth the price," while another added that these wireless ones are "more future proof being bluetooth. I can't live without them."
Bose QuietComfort 20 Acoustic Noise Cancelling Headphones
Bose QuietComfort 20 In-Ear Headphones
If you're packing light, earbuds can save you so much more space than bulky headphones. The Bose QuietComfort 20 offer noise cancelation that reduces surrounding distractions, letting music stand out. Plus, the buds' Stay Hear+ tips provide long-lasting comfort plus stability.
One reader says, "I chose Bose in-ear headphones because they're so much smaller and lighter than over the ear. Quite an investment but I like them. You do still hear muted sounds though, so they don't shut out all sounds." Another reader says, "Bose in ear! They are comfortable, compact, and deliver great sound!"
This is a great point. For full noise cancelation, over-the-ear headphones are usually best. Another reader added, "I find I can only use the in-the-ear ones for so long, especially if I'm playing music or listening. However they pack up into a small space so that's a plus for traveling."
Bose QuietControl 30 Wireless Headphones
Bose QuietControl 30 Wireless In-Ear Headphones
Prefer earbuds but want to go wireless? The Bose QC 30 offers the best of both worlds. Its lightweight neckband design conforms to your body for all-day comfort and wear ability, while the lithium-ion battery lets you enjoy up to 10 hours of wireless listening per charge.
One reader says, "I have the in-ear QC30 headphones. You need a Bluetooth adapter to use it with in flight entertainment, but you can get these on Amazon. The downside with the QC30 is that when the battery dies, they are useless, so I bring a cheap set of earbuds as backup in the case."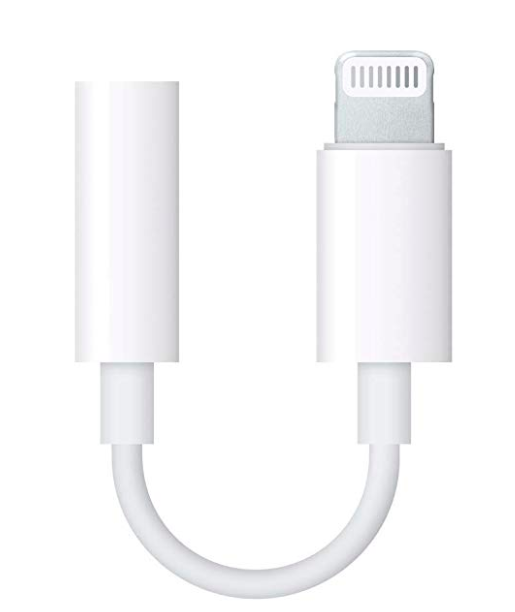 If you have the new iPhones without a headphone jack, you can use an adapter like this one so you can use headphones that aren't Air Pods.
If you're traveling overseas, don't forget to pack an international travel adapter like this one. You can charge up to three devices at once including your headphones!
---
What do you think? What are the best noise cancelling headphones for travel? Share in the comment section below!
---
For more travel trips, please read:
---
LIKED THIS POST? PIN THIS PIC TO SAVE IT!
---
I hoped you liked this post on the best noise cancelling headphones for travel. Please share it with your friends on Facebook, Twitter, and Pinterest. Thanks for reading!
---