Support TFG by using the links in our articles to shop. We receive a small commission (at no extra cost to you) so we can continue to create helpful free content. As an Amazon Associate, we earn from qualifying purchases made on Amazon in addition to other retailers featured on the blog. Thank you, we appreciate your support!
Taking a Greek vacation? From the cities to the mainland and the islands, we've got the inside scoop on what to pack for Greece in summer!
---
What to Pack for Greece: Summer
Written By: Sonja Riemenschneider
---
Sonja Riemenschneider with Breadcrumbs Guide spent a month traveling around Greece, visiting Athens, Santorini, Mykonos, Folegandros, Tinos, Hydra, Delphi, and Meteora.
She traveled by plane, train, bus, ferry, shuttle, caique, rental car, hitchhiking, and regular hiking–carrying everything on her back (and front) to explore this gorgeous country. 
Each island or region in Greece has its own personality, and you're going to feel more in sync with the local vibe if you tweak your outfits in your capsule wardrobe accordingly.
Fortunately, the weather isn't much different throughout Greece in the summer. Be prepared for hot, sunny days wherever you go, with the chance of rain increasing from zero to slight as you venture toward the mainland.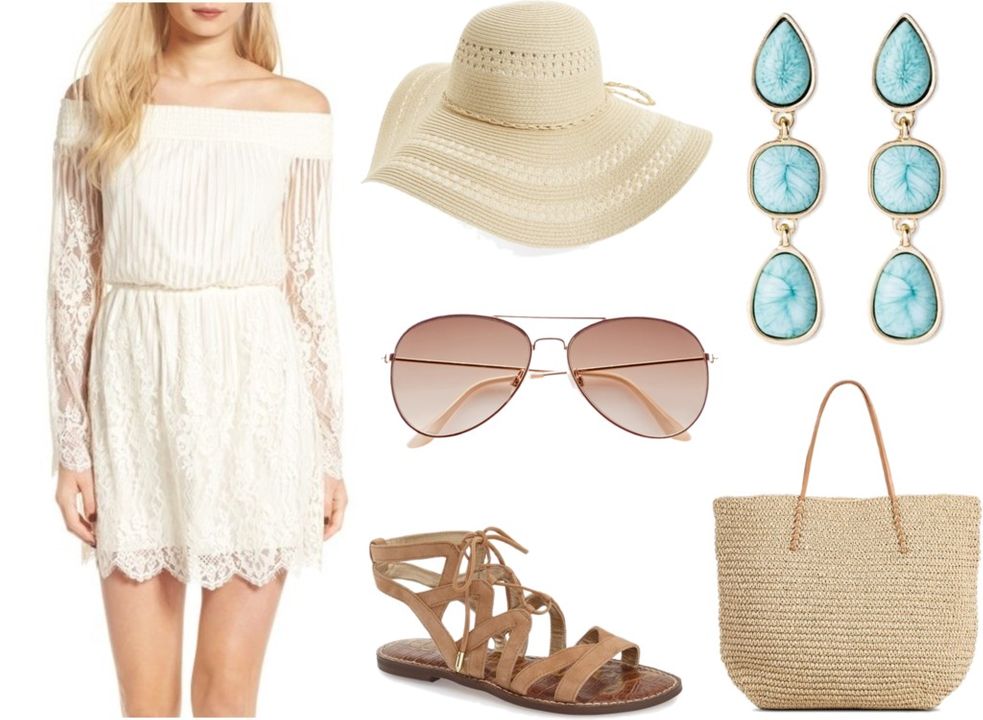 Dress | Hat | Earrings | Sunglasses | Sandal | Tote
What to Pack for Greece: Santorini
You'll fit right in wearing breezy dresses, linen shirt-dresses or lacey tops, and shorts or a skirt. White is the color of choice, but bright colors are popular, too.
Pack dresses you'll be comfortable lounging in as you take advantage of killer balcony views or napping in the shade.
Stock up on this vacation staple with this season's 10 best linen clothing pieces!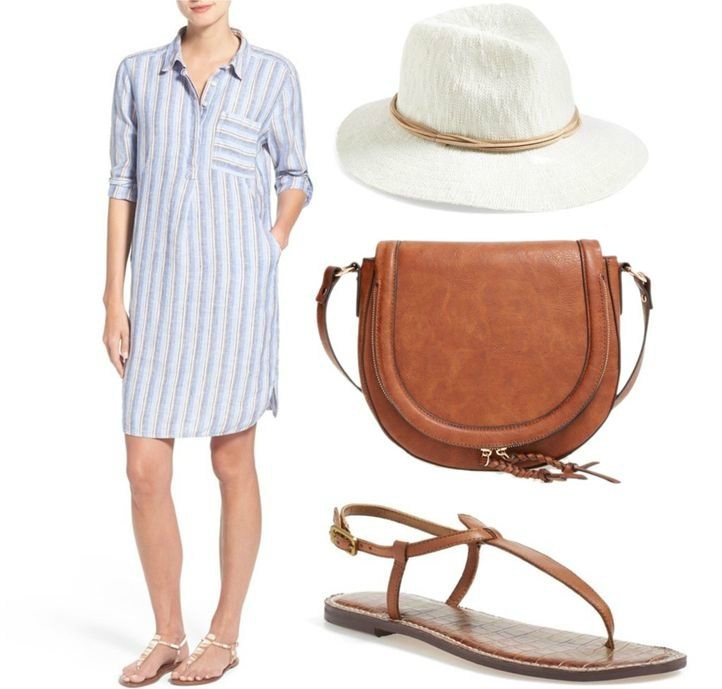 Shirtdress | Hat | Crossbody | Sandal
For shoes, flat sandals with an ankle strap and a sturdy sole are perfect. Heels are almost impossible to wear on the extremely hilly cobblestone streets. If you must bring heels, choose a pair of comfy wedges so you get a little more stability. Packing cubes make the perfect shoe bags to protect your luggage from dirty shoes.
The stacked buildings that make the cliffs of Santorini so beautiful also make for some seriously steep streets! Pack your shoes accordingly.
Check out these comfortable walking sandals that don't sacrifice style!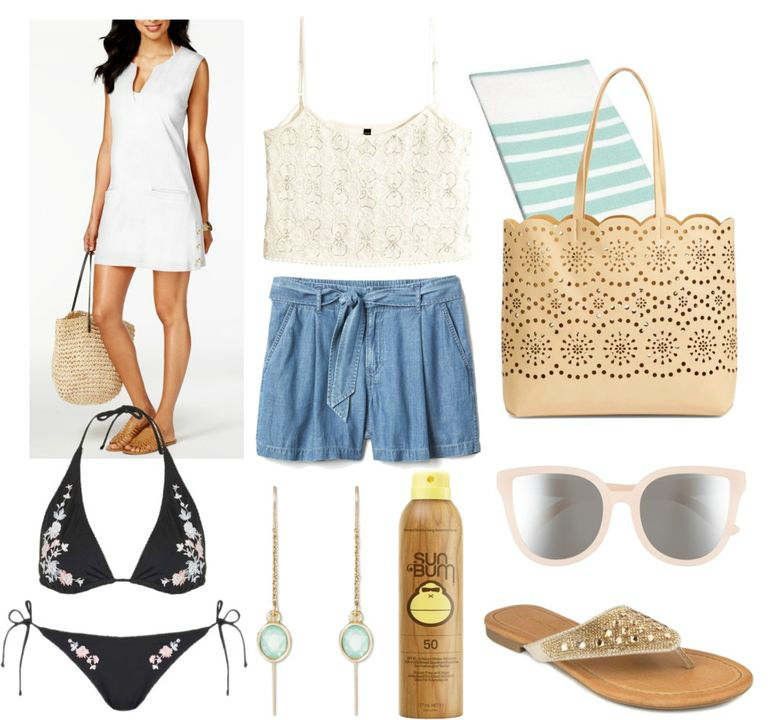 Cover-Up | Top | Shorts | Tote | Towel | Bikini & Bottom | Earrings | Sunscreen | Sunglasses | Sandals
What to Pack for Greece: Mykonos
Mykonos is all about beach life and night life. Crop tops or see-through tops with bikinis underneath paired with high-waisted shorts or skirts will give you that perfect beach to bar look. These stylish summer shorts for women will take you from day to night, city to sea, and so much more!
Lacy cover-ups that can double as dresses are great, too. Flat sandals that can go from beach to club are best. 
The streets in Mykonos town are more even and flat than Santorini, so you won't need as sturdy a sole here, but it won't hurt either. Don't bother with fancy heels–it's not that kind of nightlife. Wedges are fine but not necessary.
These are the best sandals for travel in summer!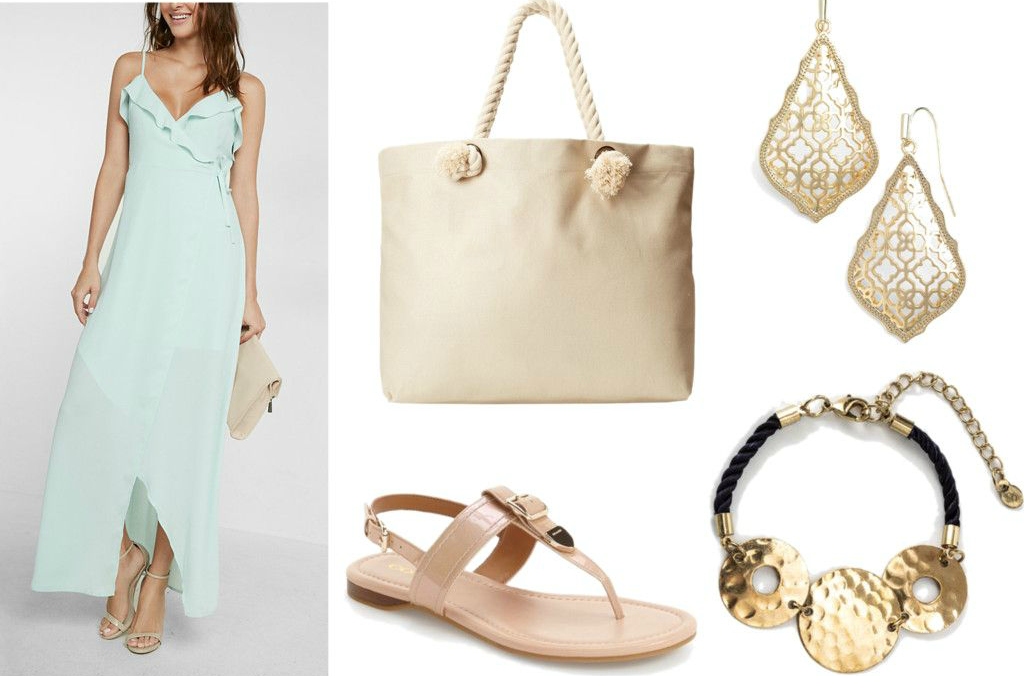 Dress | Tote | Earrings | Sandal | Bracelet
What to Pack for Greece: Hydra
Hydra is one of Greece's Saronic Islands, which is very close to Athens and the Peloponnese. It's a popular weekend destination for Athenians and tourists looking for a quick break from the traffic of Athens. Hydra is entirely traffic-free–the only mode of land transportation is by foot or by donkey!
The attire here is a little less casual, with off-the-shoulder tops, classy, lightweight dresses, and strappy leather flat sandals or wedges. The café and restaurant scene is excellent, with lots of harbor-front cafés under large sun canopies packed with comfy couches and tables perfect for leisurely lounging.
Be sure to bring a pair of cute and comfortable sandals that can handle some light trails too, as the walk from Hydra Harbor to the nearby Kamini Harbor and further Vlychos Beach will reward you with panoramic coastline and views to the nearby islands.
It's the season for easy breezy vacation style! Shop our roundup of beautiful summer maxi dresses!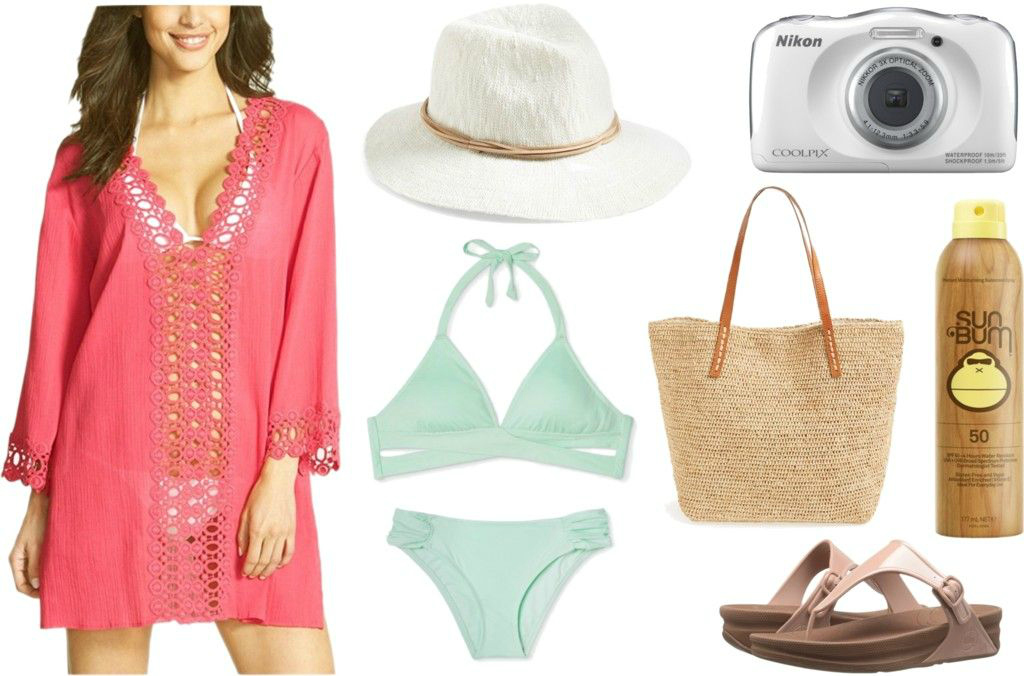 Cover-up | Hat | Camera | Bikini & Bottom | Tote | Sunscreen | Sandals
What to Pack for Greece: Folegandros
Greece has many gorgeous islands that haven't yet been overwhelmed by tourism. My favorite was Folegandros but the same fashion principles apply to them all: you can wear pretty much whatever you want!
The beaches of Folegandros are quiet and pristine, and many are clothing optional. Assuming you're a bikini gal, bring multiple–as the beaches are the thing to do here. Don't miss the boat tour around the island, stopping at many of the isolated beaches and swimming coves.
Bring shoes that can get wet and a cover-up that dries quickly and will keep you from getting burned while you're out on the water. An underwater camera can be a lot of fun, too. 
These beach sandals are must-haves!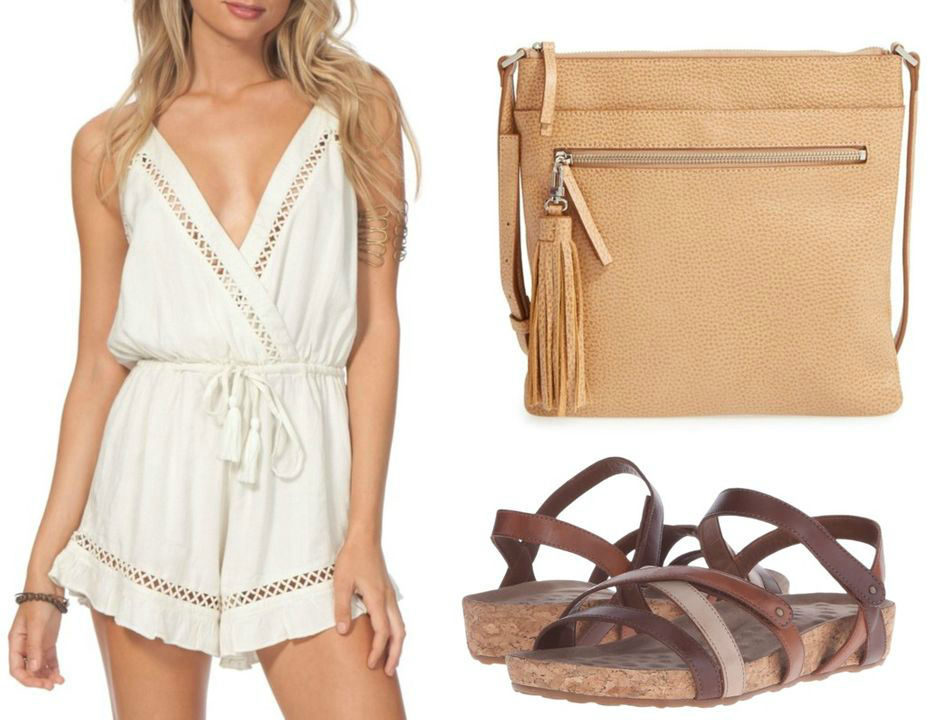 For walking around town or exploring the island by land, anything loose and comfortable will do–shorts, tanks, rompers, or dresses. Don't bother with jeans or other heavy clothes. Athletic sandals are ideal for beach days since a lot of beaches require a bit of hiking or scrambling over rocks.
There's no need for fancy accessories or heels here: your primary goal is to soak up the sun, explore the island, and splash around in the aquamarine jeweled water.
Take a look at these cute summer dresses for women!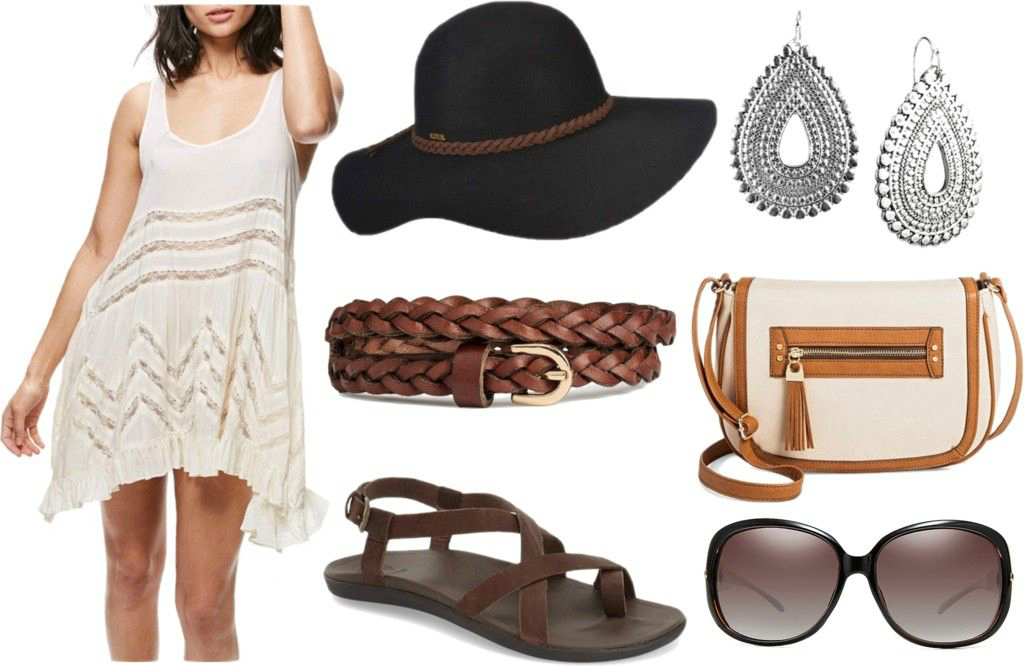 Tunic | Hat | Earrings | Belt | Crossbody | Sandal | Sunglasses
What to Pack for Greece: Athens
Athenians are fashionable but the areas around the Acropolis are packed with poorly-dressed tourists. If you want to try to blend in with the locals, try sundresses, belted tunic dresses, and fitted tops with high-waisted shorts and skirts.
Durable shoes like leather strappy flat sandals with a non-slip sole are key. You might even want to wear an athletic sandal during the day while you tour the ancient sites, since you'll be walking on lots of steep slopes with smooth marble. It can be dangerously slippery if it rains.
Read this post for a complete packing list for Athens!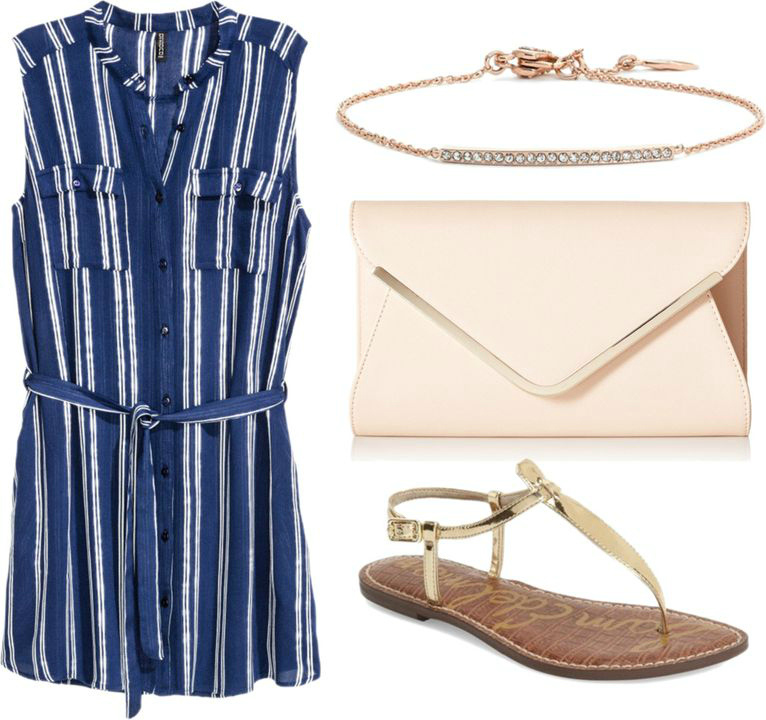 Dress | Bracelet | Clutch | Sandal
In the late afternoon, head back to your hotel to shower and change into your nicer clothes and sandals for dinner and drinks or an outdoor movie in the park. Find out how to wear a shirtdress on vacation! It's the most versatile, comfortable, easy-to-wear outfit for travel.
Pair them with lace-up sandals like these!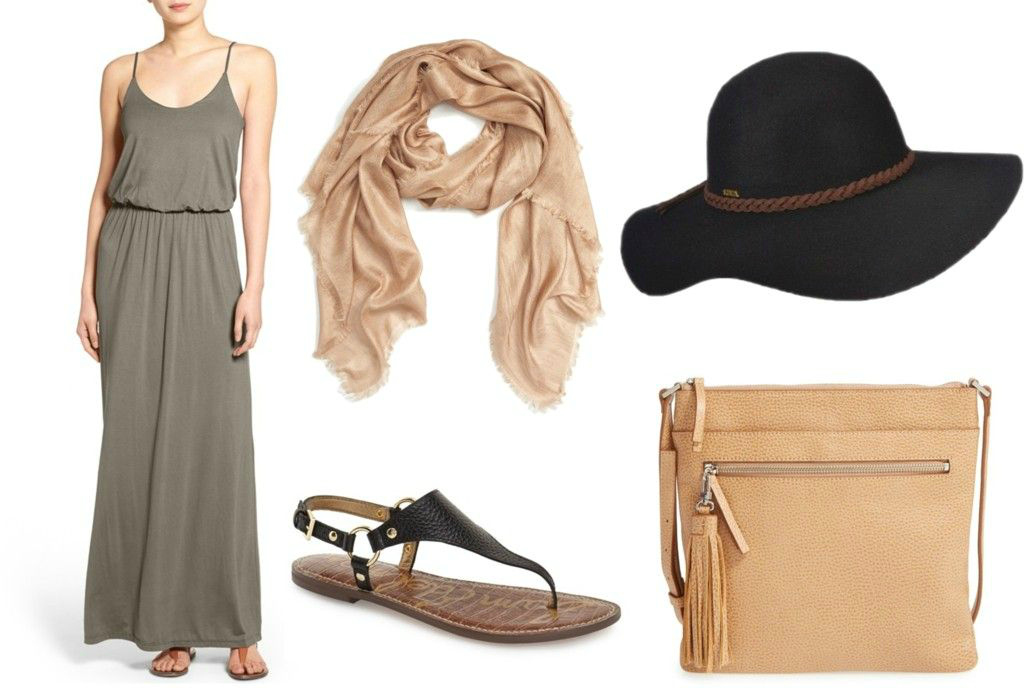 Dress | Scarf | Hat | Sandal | Crossbody
What to Pack for Greece: Mainland
Outside Athens, at the tourist sites of Delphi and Meteora, you'll see fewer short skirts and crop tops and more conservative dress. Summer maxi dresses are great for mainland Greece. For more conservative places, knee length or longer is best.
Lightweight tanks will keep you cool and a light shawl or scarf wrapped around your shoulders will get you into the monasteries of Meteora without having to don the provided wraps at the door (which undoubtedly get a lot of use… and sweat).
Keep in mind that women wearing shorts or pants (vs skirts or dresses) will need to wear the provided wrap-around skirt to get into the monasteries.
What's better than a maxi dress for travel? Read this post to learn more!
What to Pack for Greece: Essentials
There are a few things you don't need for Greek summers (pants and sneakers, for example) because it's way too gorgeous outside to wear anything but sandals and sundresses. Don't forget to bring these six essentials when you plan what to pack for Greece in summer!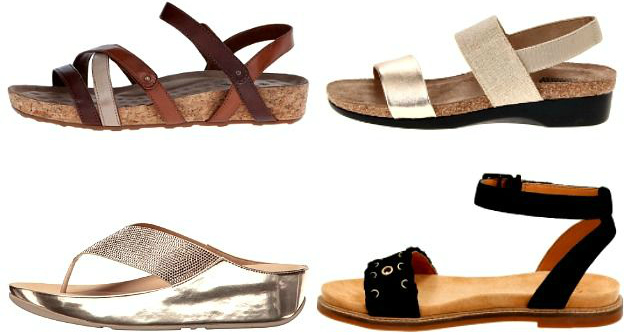 Flat Sandal | Slingback | Fitflop | Ankle Strap
Sandals
Greece is rough on sandals! All that sun, sea, and salt combined with lots of rugged beaches and uneven cobblestones will do a number on even the sturdiest pair.
I brought one old pair that was on its way to the sandal graveyard and planned on buying a second pair in Greece. My sandals broke on the first day on a rogue cobblestone so I was scrounging for a pair in Santorini, possibly the most expensive place to buy a pair of sandals. I had sandals break two more times after that and had to borrow my sister's shoes!
Find out how and why to choose the best walking shoes for Europe!
So bring sturdy sandals, and bring multiple–at least 2 pair, or 3 if one of them is a heel. Also, keep in mind that it gets slippery on those stone-paved streets, so don't bring your old sole-worn-smooth sandals unless you want some slip-and-slide action.
Shoes should be durable. A sandal that is secure on your foot, has an ankle strap, and is comfortable for all-day walking and climbing lots of stone steps will do.
Check out our roundup of comfortable walking sandals that don't sacrifice style!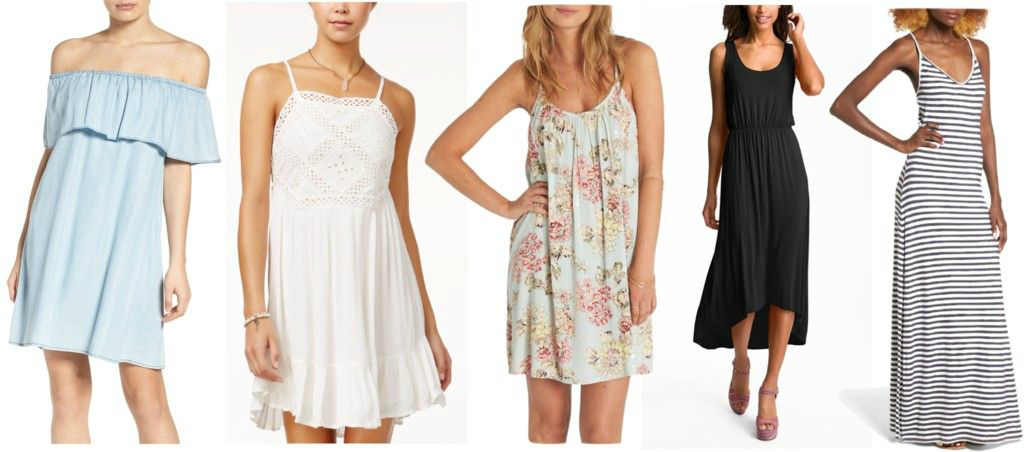 Dress | Sundress | Print Dress | Tank Dress | Maxi
Sun Dresses
Sundresses are the carryon traveler's dream in Greece. They're trendy and sophisticated in Athens, breezy and beautiful in Santorini, casual and effortless on rugged Greek islands, and comfortable and classic on the mainland.
You can easily turn a sundress from the perfect beach cover-up to a perfect dress for a night out in Mykonos with a few key accessories. Pack a few dresses of different lengths and you're set for anywhere in Greece.
A maxi dress was perfect for every place I went so I was constantly washing it! Thankfully, the Greek sun dries clothes in practically an instant.
Keep reading for some stylish beach dresses that you can wear on and off the sand!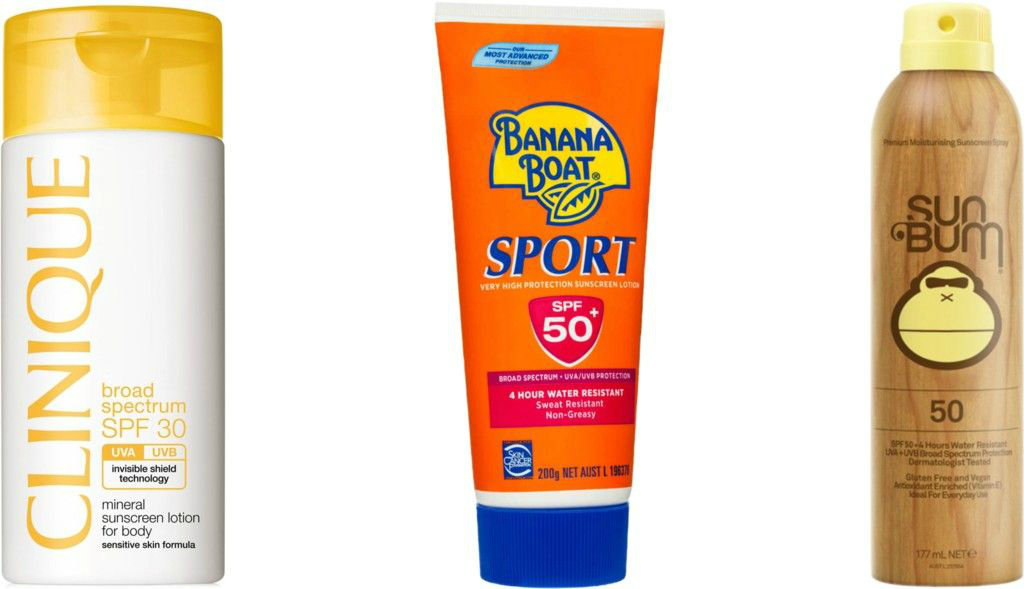 Clinique | Banana Boat | Sun Bum
Sunscreen
With little cloud cover in the summer and lots of water and white buildings to reflect the sun, the risk of burning goes way up. Bring at least SPF 30 and apply it everywhere and often.
Sunscreen in Greece is very expensive on the islands! It's hard to find anything above SPF 30. And when you run out, you won't be in a position to shop around.
Bring one tube per week per person and use it every day. Apply it as you get dressed in the morning and re-apply in the afternoon, because sunburn and skin damage is no joke.
Read this post for earth-friendly, natural beauty products!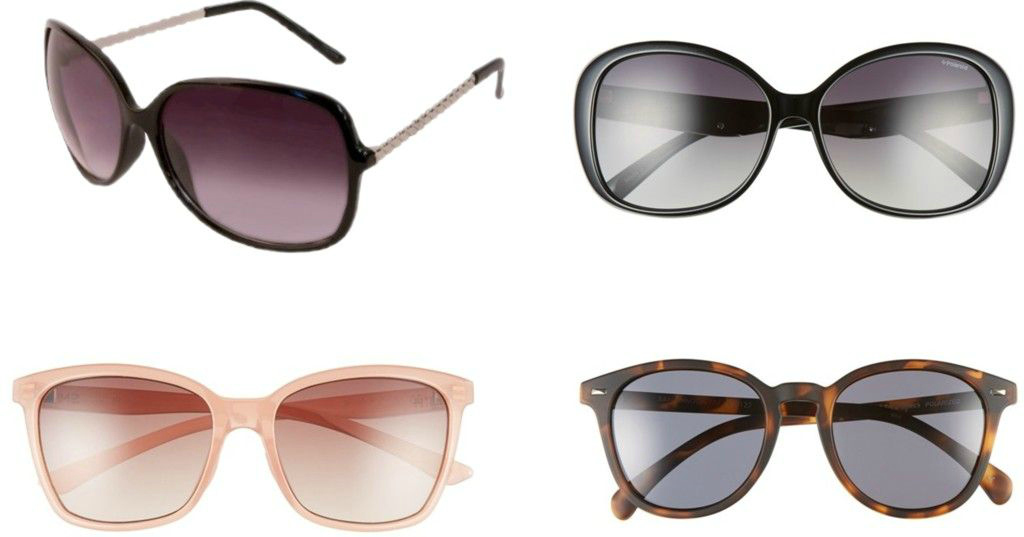 Square | Polarized | Colette | Retro
Sunglasses
Bring sunglasses you like because you'll be wearing them all day, every day. It's a bonus if they're polarized to cut out the glare from the Aegean. A lot of people wear hats, but bring them at your own risk; the Greek islands get very windy in July and August.
Use these cute summer hair ideas for a fun and stylish way to update your vacation hairdo!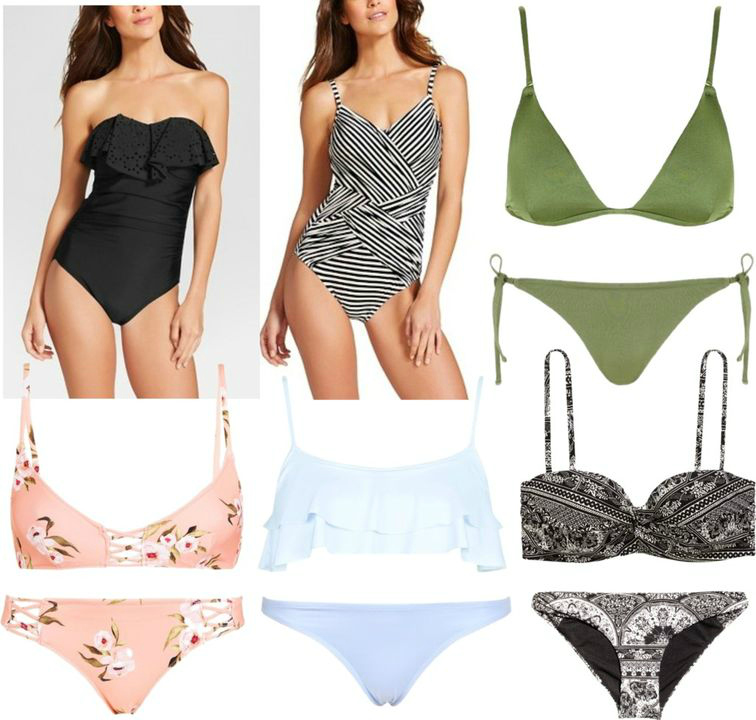 Black One Piece | Stripe One Piece | Green Top & Bottom | Pink Top & Bottom | Blue Top & Bottom | Print Top & Bottom
Swim Suits
Half of the allure of Greece is the incredibly clear, blue water. It would be a shame not to hop in as much as possible! Bring that bikini–you're going to want it! Plus, on the islands you can get away with a bikini + cover up as a complete outfit, so it can't hurt to pack a couple extra as versatile wardrobe options in the name of packing light, right?
These are the best one-piece swimsuits of the season!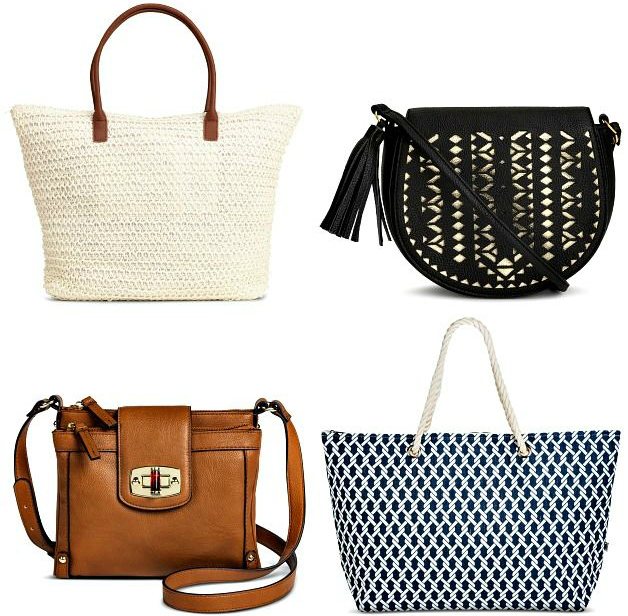 Shopper | Crossbody | Shoulder Bag I Handbag
Purses and Totes
There are two bags you should bring for a summer trip to Greece: a small purse and a tote. Your purse should be small, light, and easy to carry, preferably with a crossbody strap.
Your tote could either be your carryon or it could be a foldable bag that you pull out when needed. This is what you'll use for beach days or when you're out and about all day. It should fit a towel, water, sunscreen, and have a little extra room for miscellaneous items.
Look for a zipper closure to prevent wandering hands from snatching your things, although I wouldn't worry about that in most places in Greece (except busy areas in Athens). Plus, this bag will mostly be filled with non-valuables and you can always stick your wallet at the bottom.
These are the best beach bags and totes for a pool or seaside trip!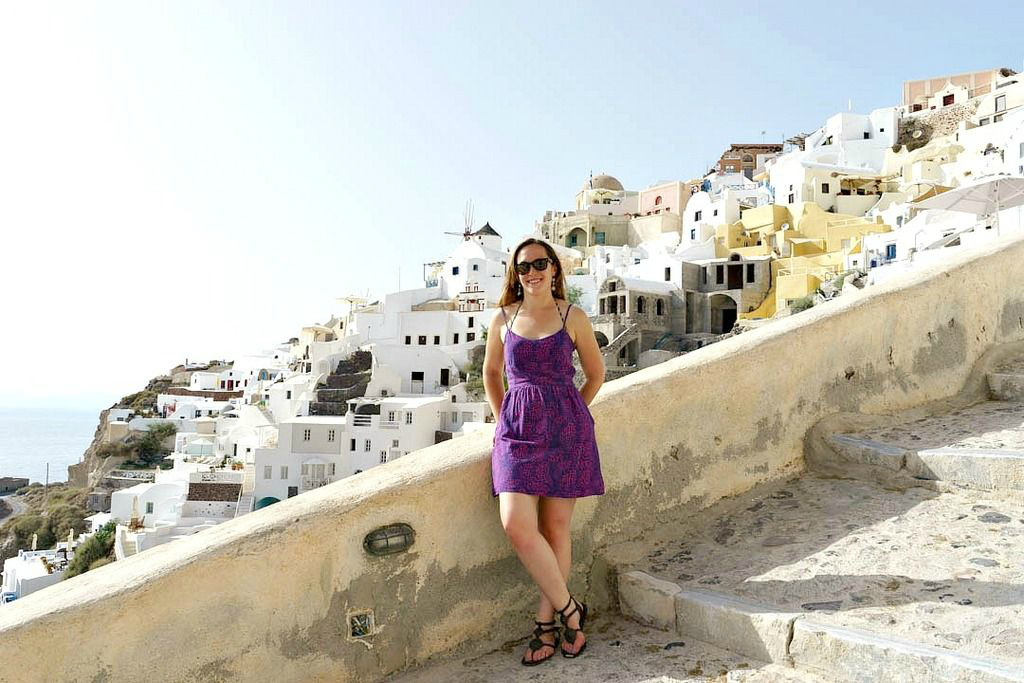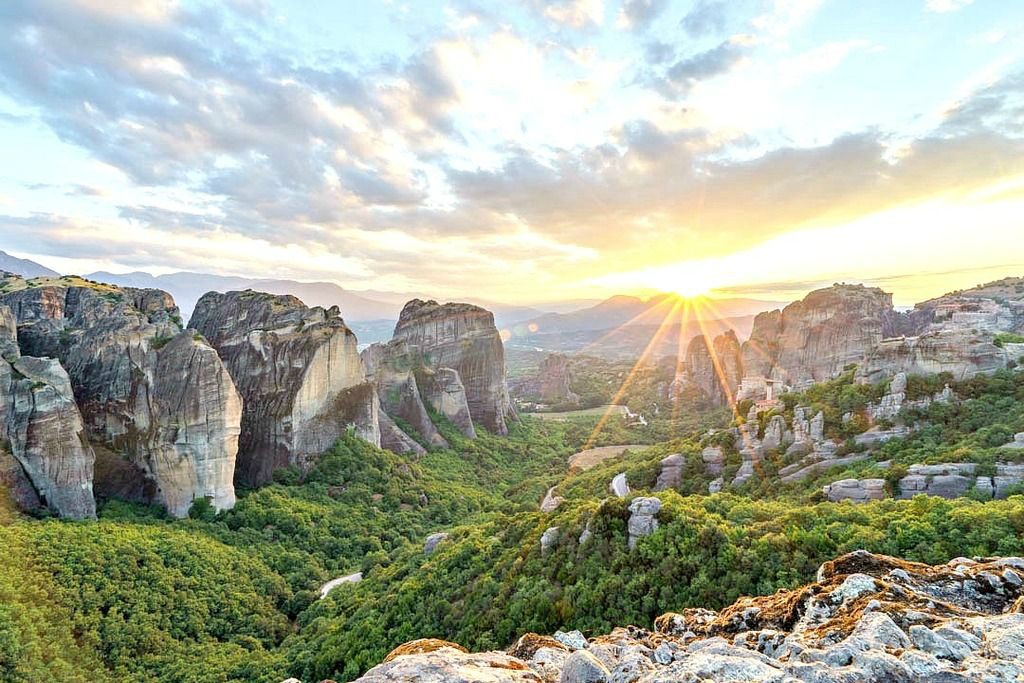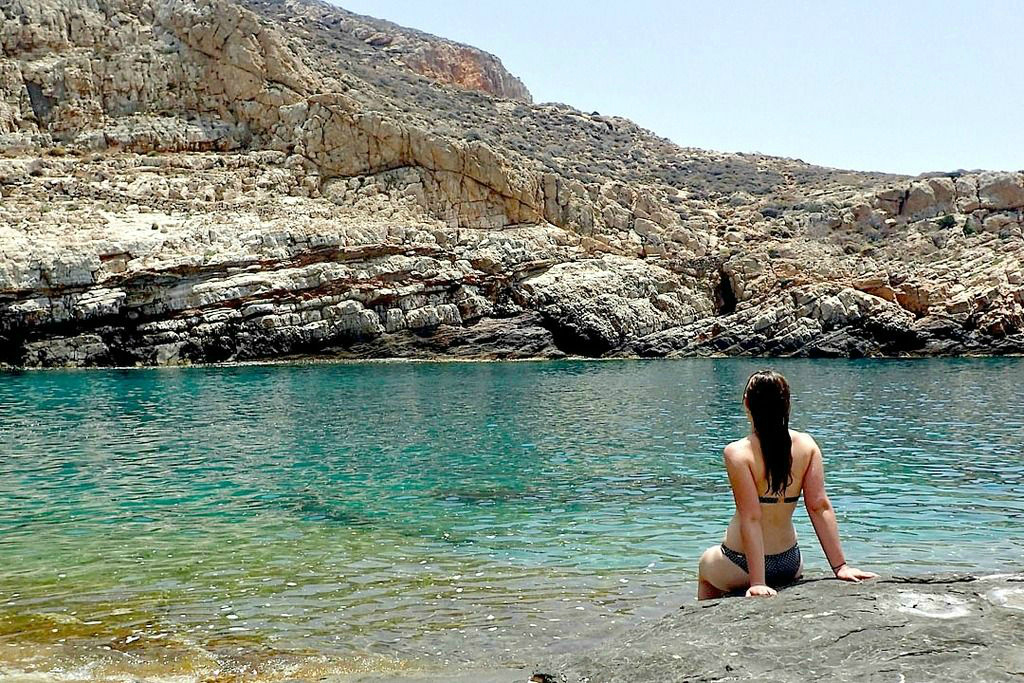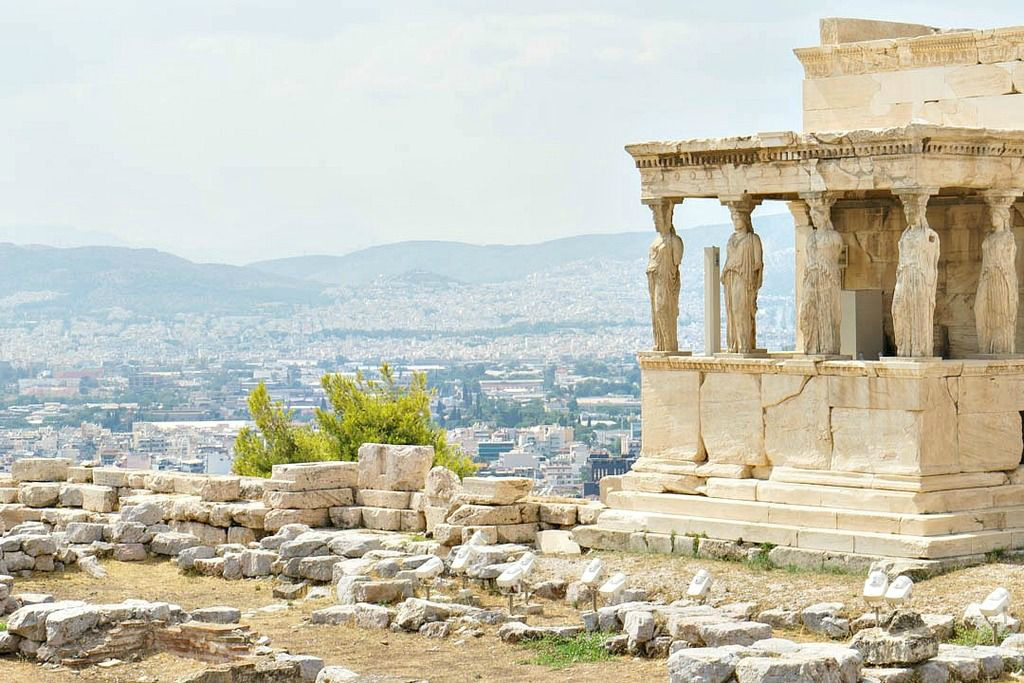 ---
No matter what you wear or what you bring, it's hard not to fall in love with Greece! 
What are your tips on what to pack for Greece in the summer? Share in the comments below!
---
For more Europe packing tips, please read:
Suggested travel resources:
---
LIKED THIS POST? PIN THIS PIC TO SAVE IT!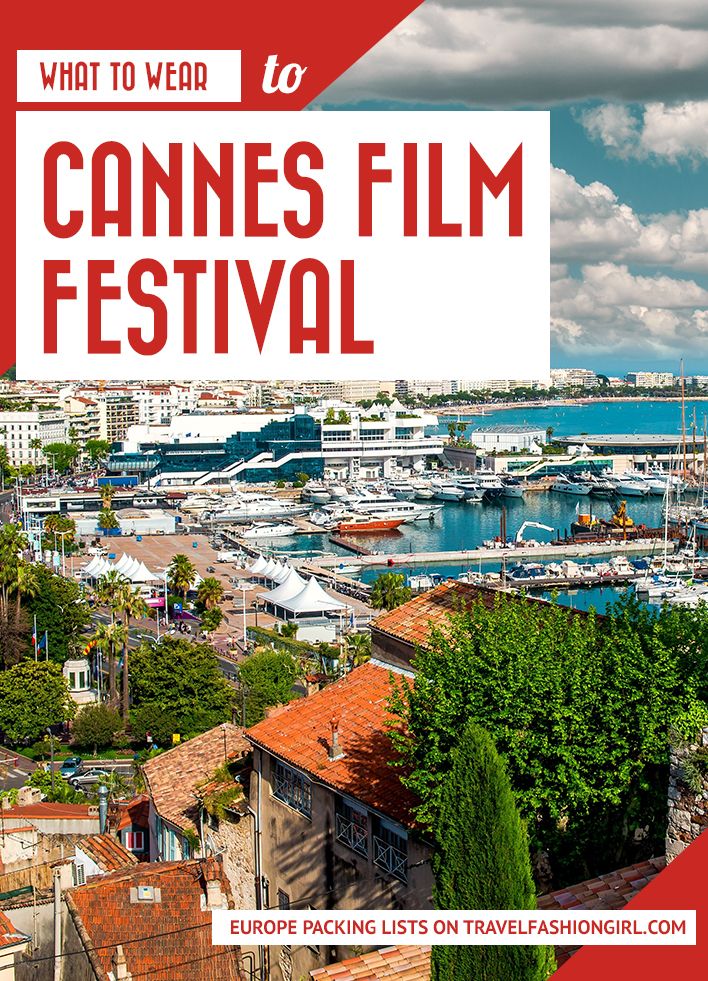 ---
I hope you liked this post on what to pack for Greece. Please share with your friends on Facebook, Twitter, and Pinterest. Thanks for reading!
---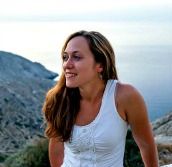 Author Bio: Sonja Riemenschneider is a PhD chemical engineer with a dream to make travel guides. On her travel blog, Breadcrumbs Guide, she creates in-depth guides to inspire people to travel independently. She tells it like it is so you can have the best experience possible! Subscribe, Facebook, Instagram, Twitter.

---