Support TFG by using the links in our articles to shop. We receive a small commission (at no extra cost to you) so we can continue to create helpful free content. As an Amazon Associate, we earn from qualifying purchases made on Amazon in addition to other retailers featured on the blog. Thank you, we appreciate your support!
If you're getting ready to embark on a dreamy Caribbean cruise and aren't sure what to bring, readers have shared their expert tips! Find out what to pack on your Caribbean cruise vacation!
---
Caribbean Cruise Wear Essentials
Table Of Contents
TFG readers love their Caribbean cruise getaways, and they've shared their top tips on what to bring for your trip! Take a look at readers' must-pack essentials, as well as some other recommended items to bring depending on what you have planned, and some general cruise tips, too!
Tip: The key to packing light is to create capsule travel wardrobe which can easily fit into a carryon suitcase with the help of packing cubes to compress your clothing!  
Tank | Sleeveless | VNeck | Top | Dress | Dress | Short | Jeans | Hoodie | Poncho | Playsuit | Cardigan | Wedge | Sandal | Swimsuit | Tote
What to Pack for a Caribbean Cruise for the Daytime
Daytime on a Caribbean cruise means hot and humid weather, beautiful sights, and tons of exciting activities to choose from each day! When deciding what to pack, making sure you're comfy and sun-safe is the biggest priority. 
Readers say their cruise essentials are bathing suits, cute coverups, lightweight tops and bottoms, and flip flops for lounging by the pool or spending time at the beach. 
Lightweight sundresses are always a great option, as they can be worn exploring during the day and then dressed up for dinner at night! If you have some adventurous onshore excursions planned, comfy shorts and supportive shoes are a must-bring, too. Top it all off with a hat and some shades! 
Check out these top reader-recommended Caribbean cruise essentials to know exactly what type of items to pack!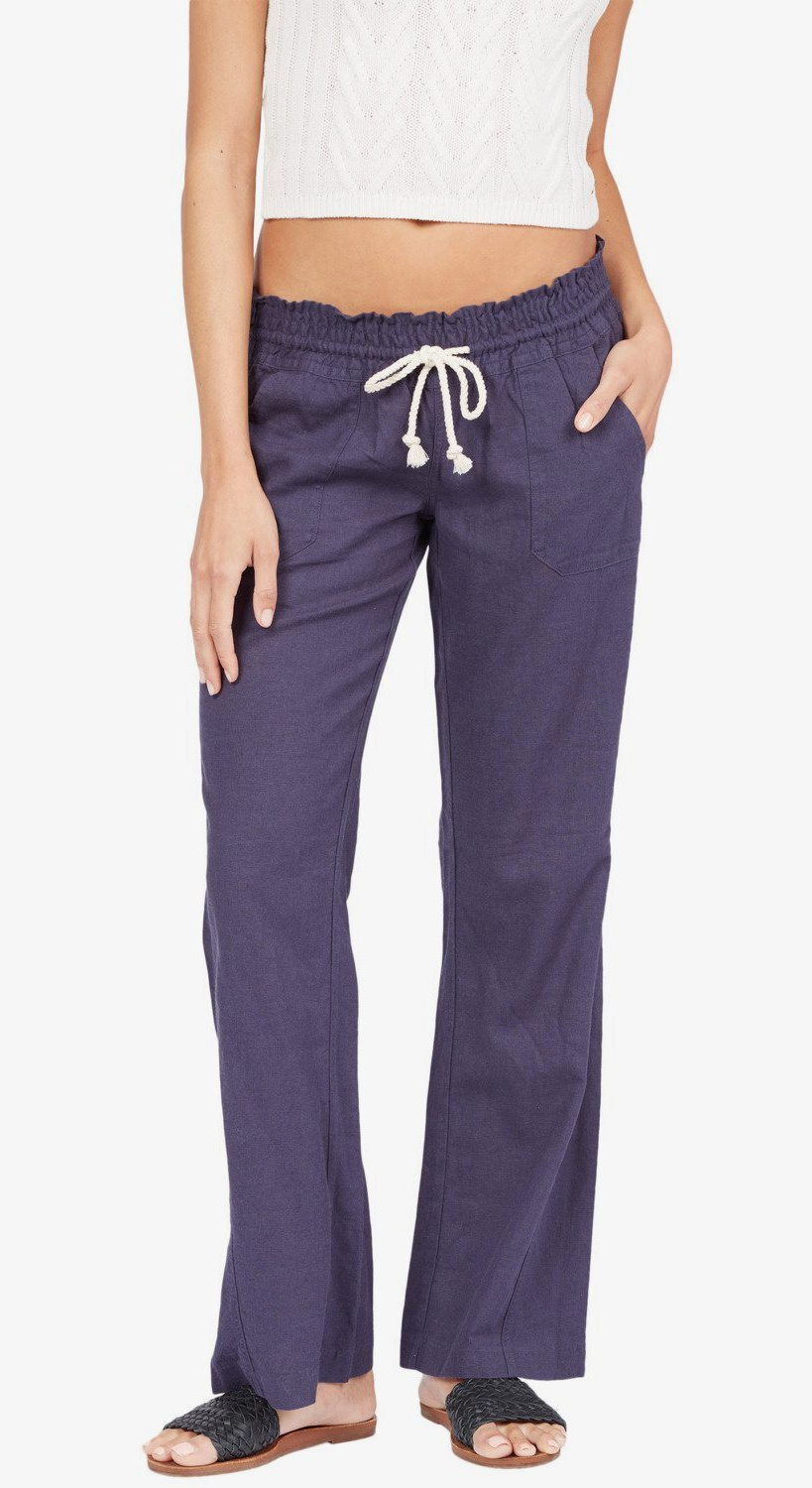 Shop Roxy Linen Blend Pants: Amazon | Nordstrom | Zappos (Sizes XS-XXL)
Pants
For pants, think lightweight and breathable. Readers adore linen pants for their warm-weather travels, and they'd be a perfect addition to your Caribbean cruise packing list!
The Roxy Oceanside pants are super popular with readers. Light, airy, and effortlessly chic, this pair is a no-brainer to keep you cool and complete your beachy looks! Readers also share they pack well, are easy to dress up or down, and will stay looking nice throughout your trip.
Heading on your first cruise? Follow our guide to packing for your first cruise so you don't forget any of the essentials!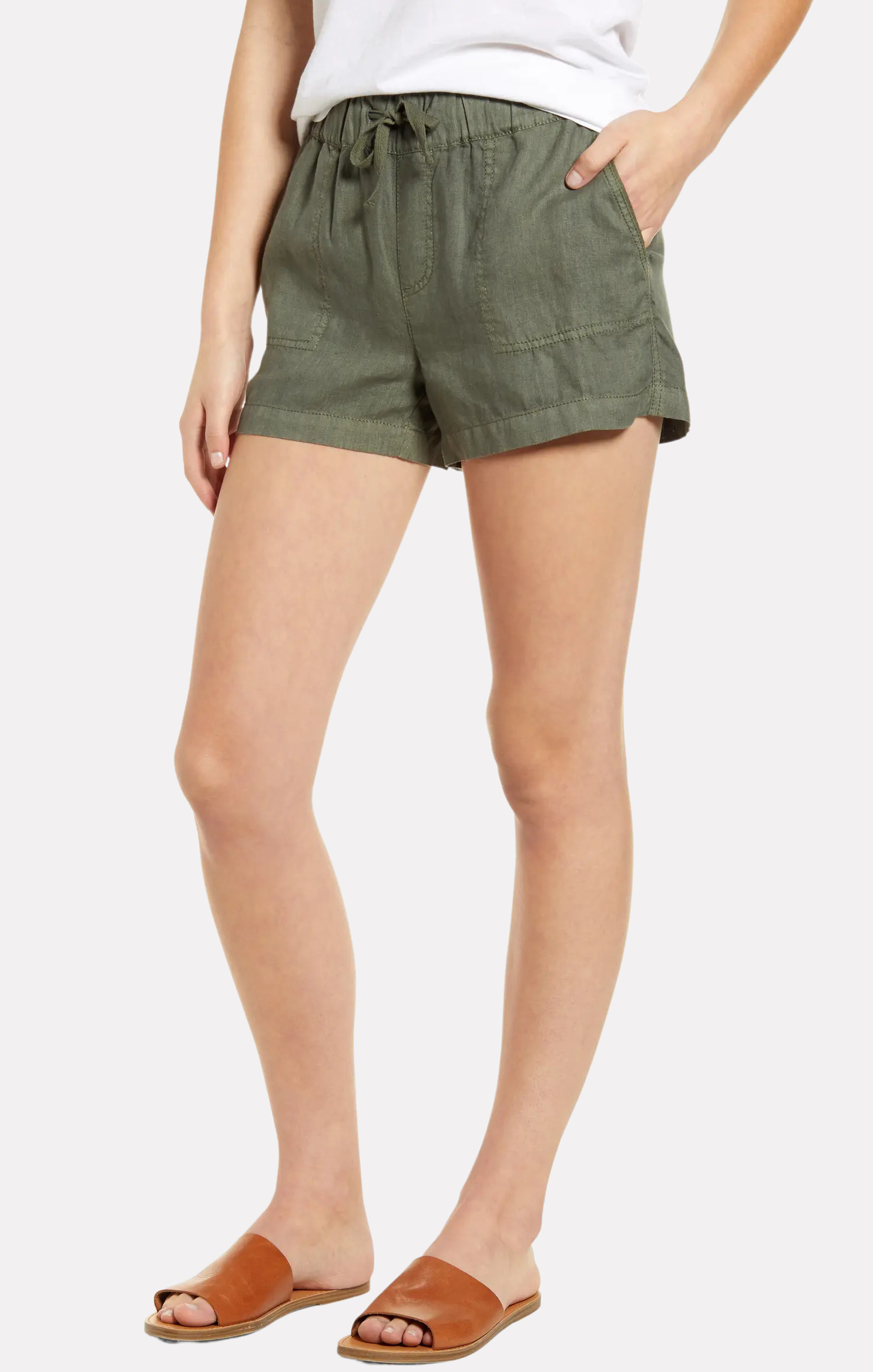 Caslon Linen Flowy Shorts | Sizes XXS-XXL
Shorts are essential for hot summer travels, and readers say a versatile pair of shorts that can take you from lunch to adventurous cruise excursions would be ideal! 
One of the most popular picks among TFG readers is the flowy Caslon linen shorts that are not only super cute but are so easy to style and will help keep you cool during the day. They can look polished or sporty depending on how you style them and what you have planned!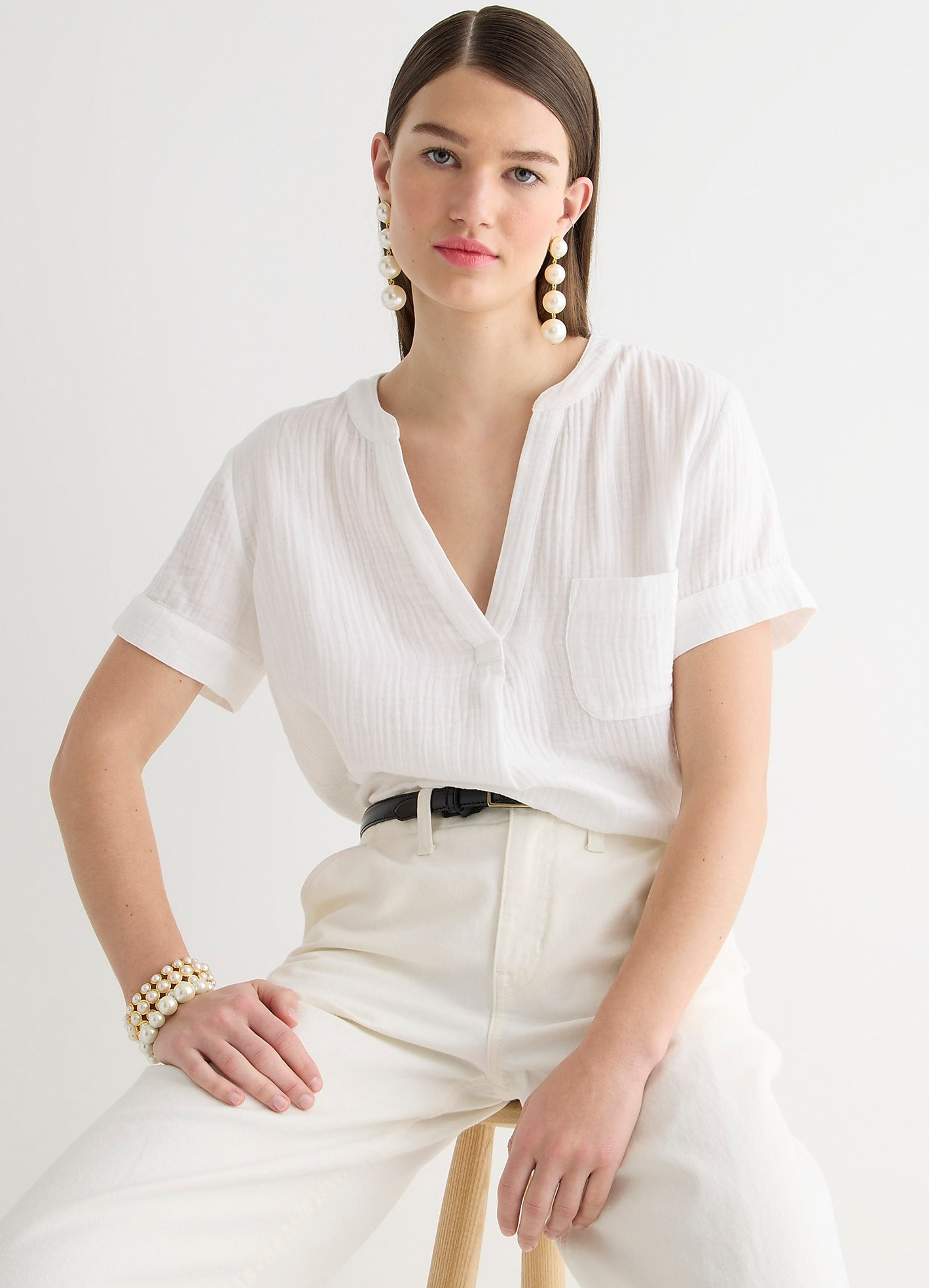 J.Crew Gauze Shirt | Sizes XXS-3X
Tops
Readers say the best tops for a Caribbean cruise are simple, cozy tops that can mix and match with the rest of your wardrobe and are made of breathable fabrics. J.Crew's cotton gauzy shirt looks cruise ready and is a fantastic option! It's perfect for hot weather, has a relaxed yet stylish fit, and is available in tons of cute colors! 
Another reader fave for travel is the L.L. Bean cotton tee, which is made of soft Supima cotton, has a flattering, slightly fitted shape, and looks great with everything!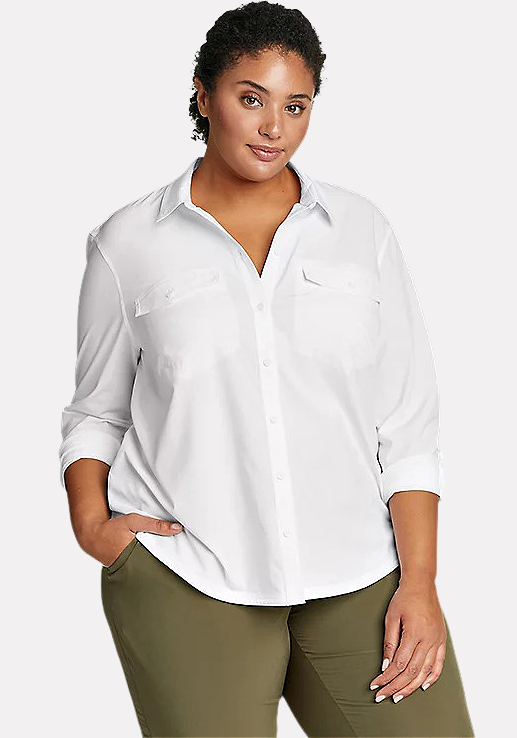 Shop Eddie Bauer Departure Shirt: Amazon | Eddie Bauer
Sizes: Regular XS-XXL | Petite S-L | Tall M-XXL | Plus 1X-3X
Because the sun will be shining on you all day long, some readers suggest bringing a shirt option with a bit more coverage. 
Tops like the Eddie Bauer Departure shirt are lightweight enough for the daytime and can bring you into the evening, as well! The Departure shirt is VERY popular in the TFG community, as it's lightweight, moisture-wicking, and has UPF 50+ sun protection! It looks polished but can be worn to the beach or on outdoor adventures, and it comes in regular, petite, tall, and plus sizes!
TRAVEL STYLIST TIP: You can also get your clothing washed on board or make use of laundry facilities on longer cruises to minimize the need to overpack.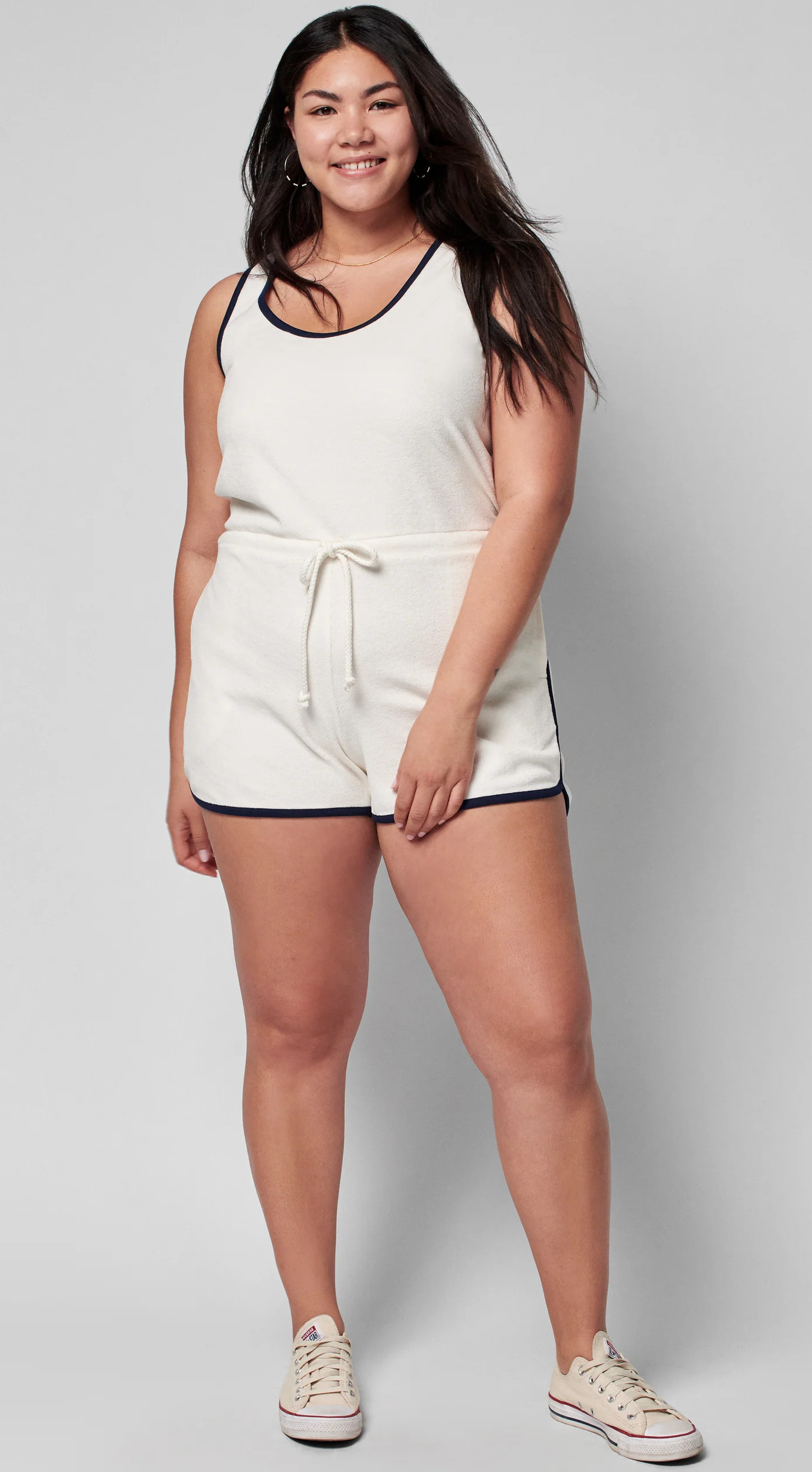 Faherty Cabana Towel Terry Romper | Sizes XS-XL
Rompers
Readers absolutely love a cute romper for summer, as rompers are stylish and versatile, and make an easy breezy outfit in seconds! This Faherty romper is a top pick, made of a super soft and breathable cotton blend that'll keep you comfy and cool. The tank style and easy tie waist are cute details, too. Grab it in sizes XS-XL!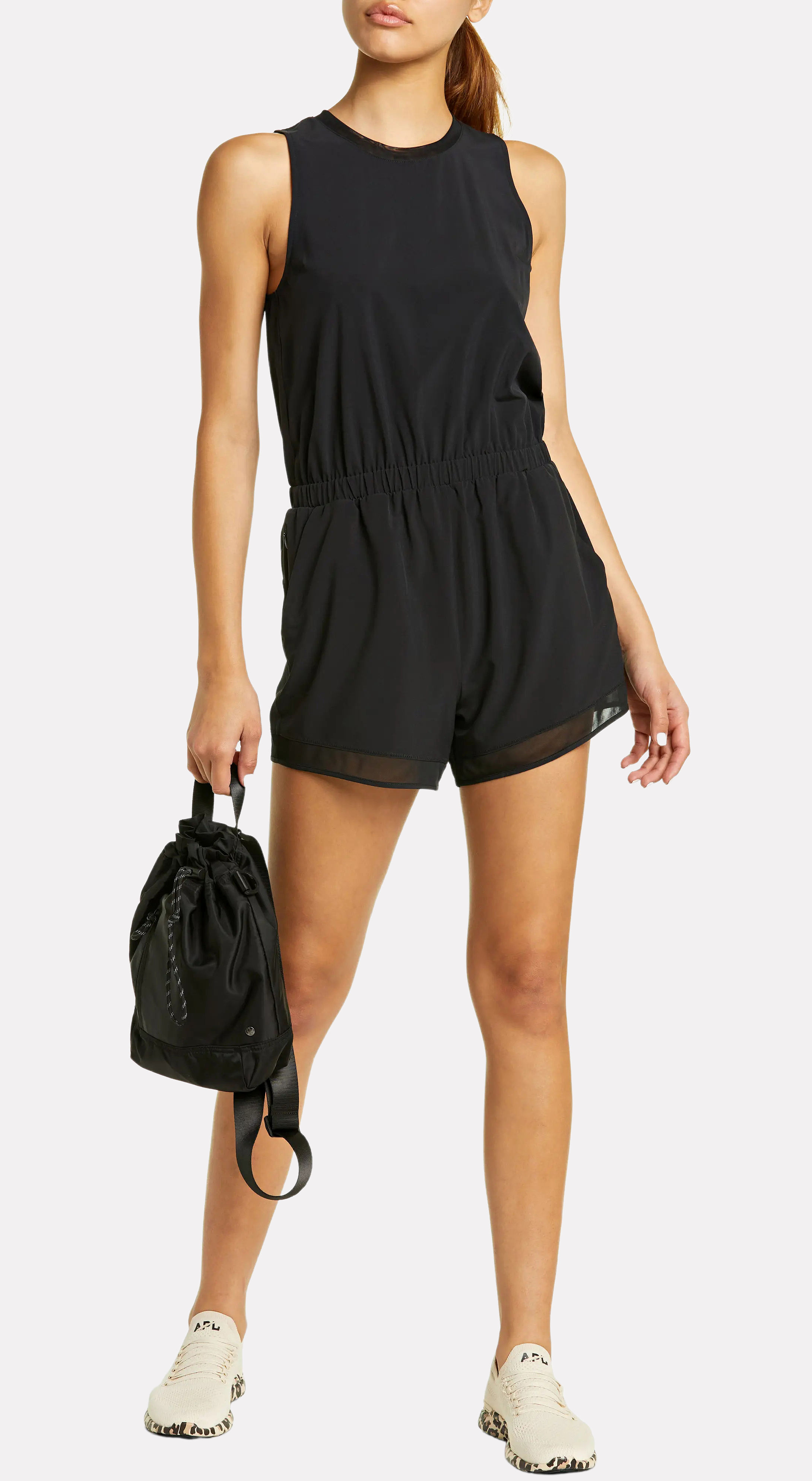 Zella Getaway Sleeveless Romper | Sizes XXS-XXL
For another super versatile option, readers recommend something like the Zella Getaway romper. This has quick-drying fabric, with all the same features as a sport-performing item but rolled into a cute package. It's the perfect athleisure look that'll keep stay cool and looking stylish on board or at excursions!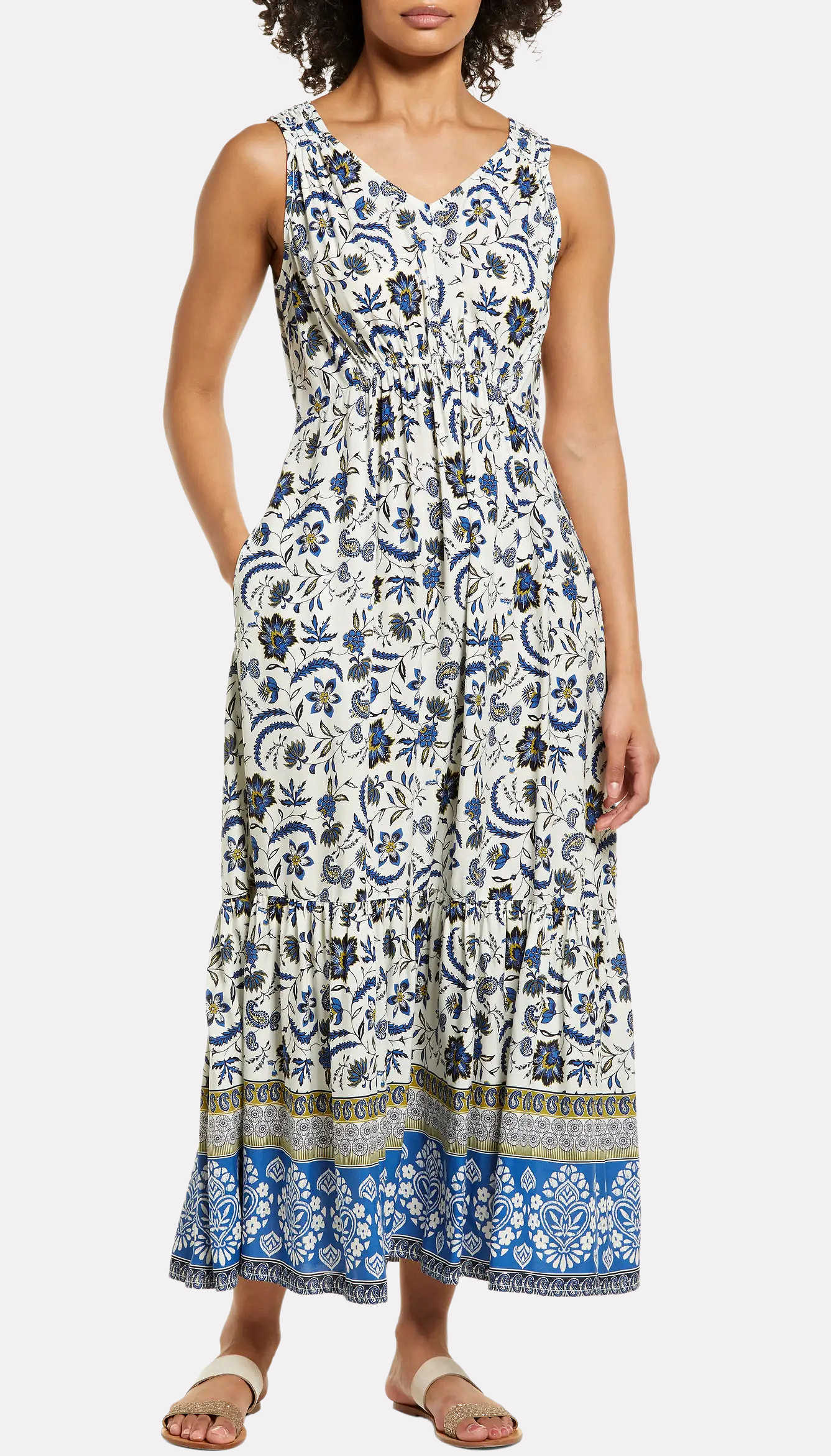 Beachlunchlounge Freesia Print Maxi Dress | Sizes XS-XL
Dresses
Dresses are simply a must for a tropical vacay on the seas! They're so easy to throw on for an instantly cute look, and they can be worn casually with sandals or sneakers and then dressed up for dinners at night! 
This Beachlunchlounge maxi dress has a flowing tiered hem and an airy feel. Plus, the blue tones are absolutely stunning and couldn't be more perfect for a sail around the Caribbean!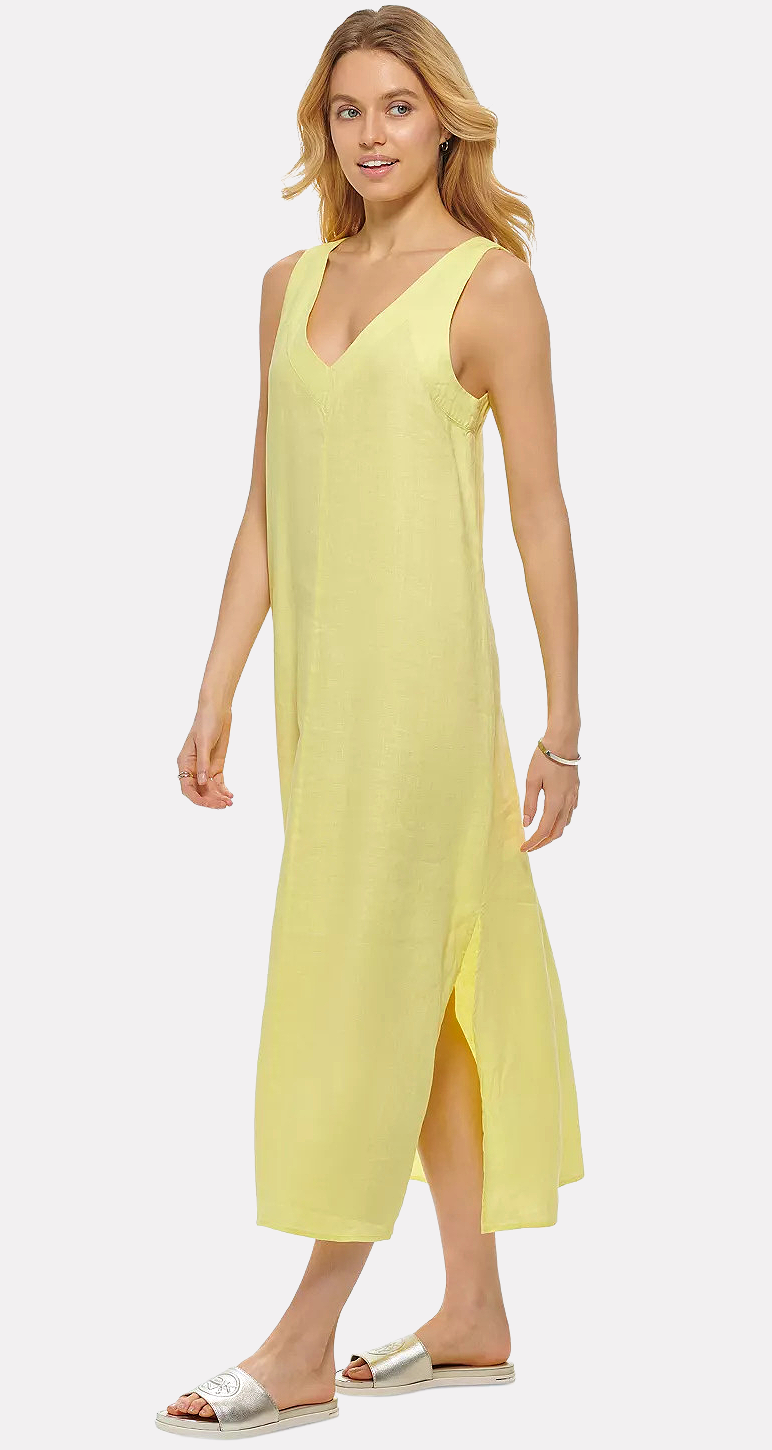 Shop DKNY Maxi Dress: Nordstrom | Dillard's | Macy's (Sizes XS-XL)
This DKNY linen dress is another lovely choice. Readers love this dress for summer travels, as it's super comfortable in the heat while looking very chic! It also has side pockets that are handy for storing cards and other small essentials.  
For more sundress options, check out some vacation-ready picks here!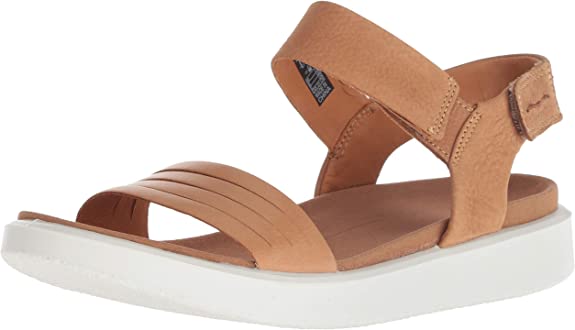 Shoes
Sandals are simply necessary while adventuring through the Caribbean, and readers emphasize the importance of bringing a pair (or two) that offer plenty of support and comfort. Enter: the Ecco Flowt sandal, a major favorite among TFG readers and a highly recommended pair for cruise vacations. They're a perfect blend of fashion and function!
And because you'll be spending time at the beach and the pool, definitely bring along a pair of flip flops! Readers love the Reef Cushion Breeze flip flops that have great traction and arch support, and are beach friendly!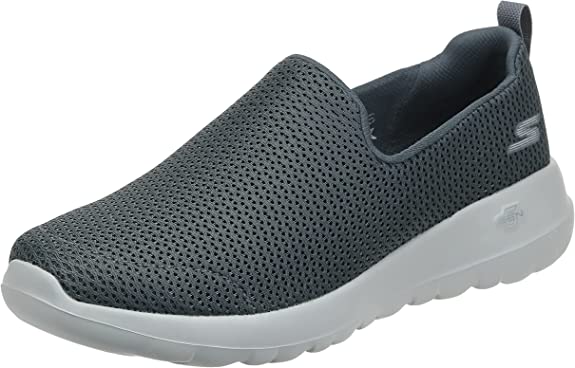 Skechers Go Walk Slip On Sneakers
Aside from sandals, it's also a good idea to bring along a pair of sneakers. You'll want something comfortable and versatile enough to wear with most of your outfits, and it's a plus if they have great traction and can get a little wet. Plus, a sporty pair of sneakers can be used for workout classes offered on board, or for walks on port days. 
One of the most popular pairs with readers is the Skechers Go Walk slip on. They're constantly recommended for cruises! The Go Walk slip ons are lightweight, supportive, and breathable. Plus, they're sleek enough to be worn with dresses. They really do it all! 
Another top reader pick is the Allbirds Wool Runner Mizzles, which are fully waterproof, have incredible traction, and are breathable. They're also cute and can pair with a number of outfits.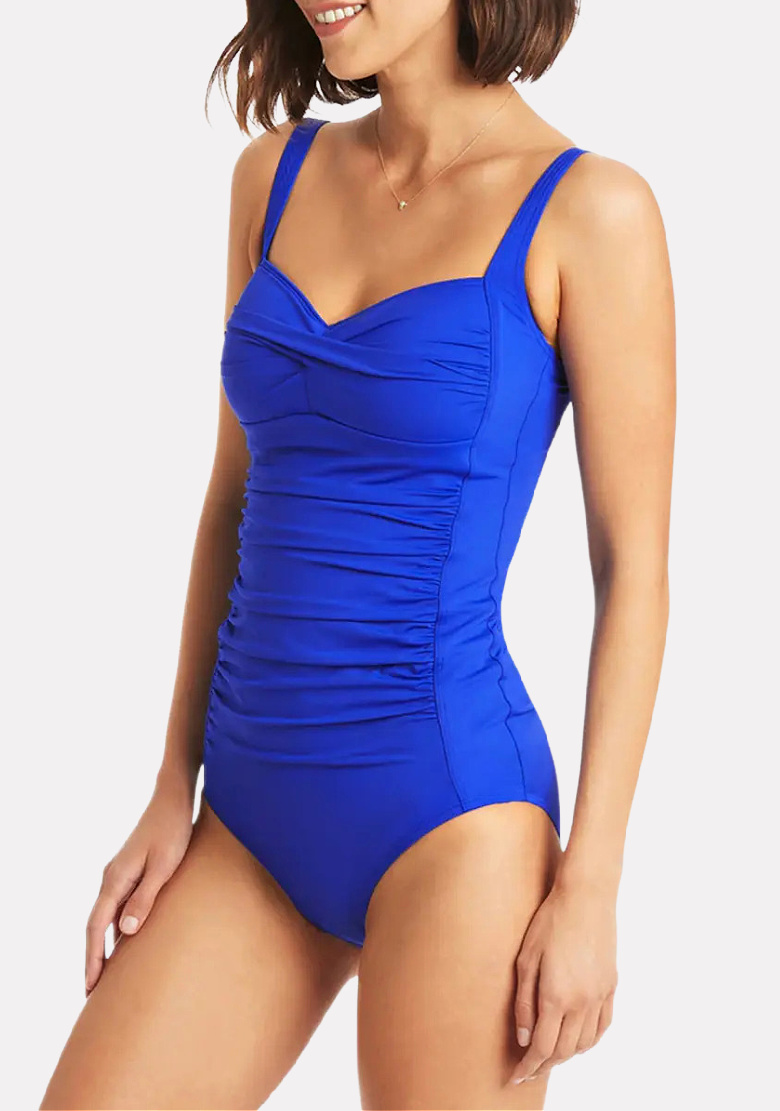 Sea Level One Piece Swimsuit | Sizes US 4-16
Beachwear
It goes without saying that you'll need to bring along some beach gear on your Caribbean cruise! When picking a bathing suit, make sure you feel absolutely comfortable and confident in it! 
Readers love one piece bathing suits for travel because they're simple, elegant, and flattering. Sea Level's twist front one piece hugs the body nicely and features cute ruching details and a feminine, sweetheart neckline. 
One piece swimsuits like this are also great because they're super versatile! Throw on a pair of linen pants, sneakers, and a sun hat, and you're ready for an excursion!
You want more bathing suit options, check out these black one piece swimsuit options here, or check out this post with some of the best two-piece swimsuits for travel here!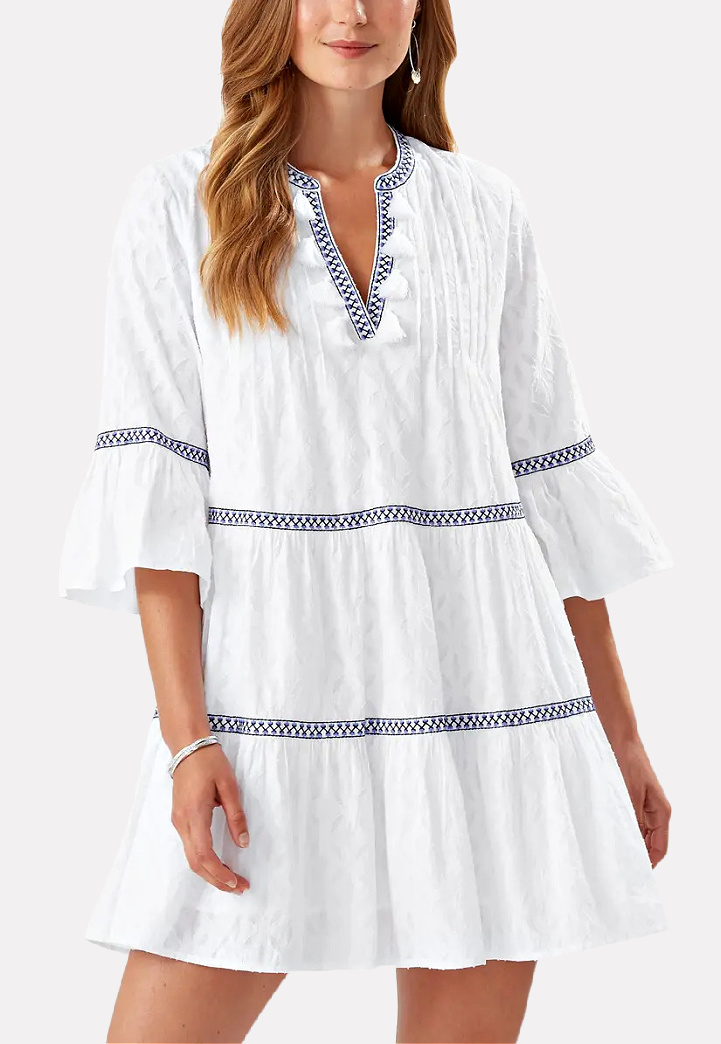 Tommy Bahama Cotton Tier Coverup | Sizes XS-XL
Pair your swimsuit with a stylish coverup for lounging by the pool or strolling along the beach! This Tommy Bahama coverup is so pretty, made of 100% cotton, and has the right beachy vibe to match your surroundings. It's definitely an elevated take on a coverup, so you can take it from the beach to dinner with a quick shoe change! (It's also available in black!)
This coverup from Urban CoCo is a more budget-friendly option with a cute boho pattern that'll definitely add some flair to your look!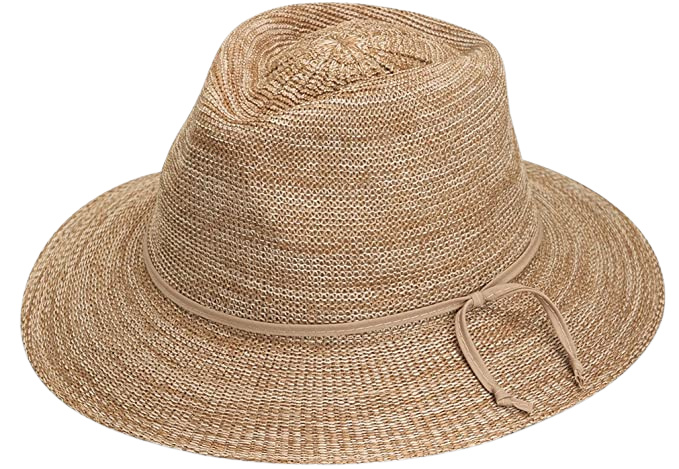 Accessories
For long days under the sun, readers recommend a sun hat. With a cute pick like the Wallaroo Montecito hat, you'll get extra sun protection AND add a stylish touch to your outfit! The wide brim offers extra coverage and gives the hat a cool and classic look. 
Readers are obsessed with Wallaroo because their hats provide UPF 50+ sun protection. Read our review on this popular hat brand!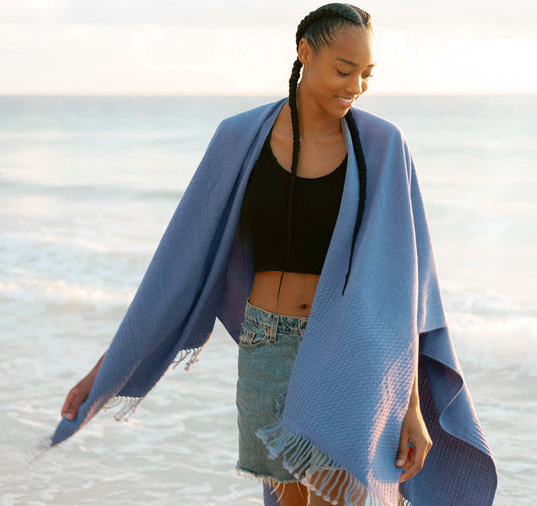 Whether the ocean breeze gets a little chilly, the AC is on full blast, or you want to protect your arms and shoulders from the sun, a light wrap will have your back (literally!). The Mersea Classic Wrap is a favorite of TFG readers and a bestseller on the blog! It's absolutely beautiful and was designed with travel in mind, so it's perfect for a beach walk, a plane ride, or even a night out!
What to Pack for a Caribbean Cruise for the
Nighttime
Readers share that for evenings on a cruise, you can typically go dressy or casual. An outfit for the buffet can be super laid-back, while the dining rooms tend to be more elevated, with readers opting for dresses and jumpsuits with sandals or flats. 
Keep in mind that there are so many fun things to do after dinner, too, so plan to dress it up for drinks, shows, or clubs! 
You'll definitely want to get fancy for the Captain's Dinner! Readers say anything from a cocktail dress to a pantsuit will work – whatever suits your style and you feel most comfortable in! When it comes to shoes, flats, nice sandals, or comfy wedges would all work! 
Take a look at some seriously stylish picks for evenings on a Caribbean cruise!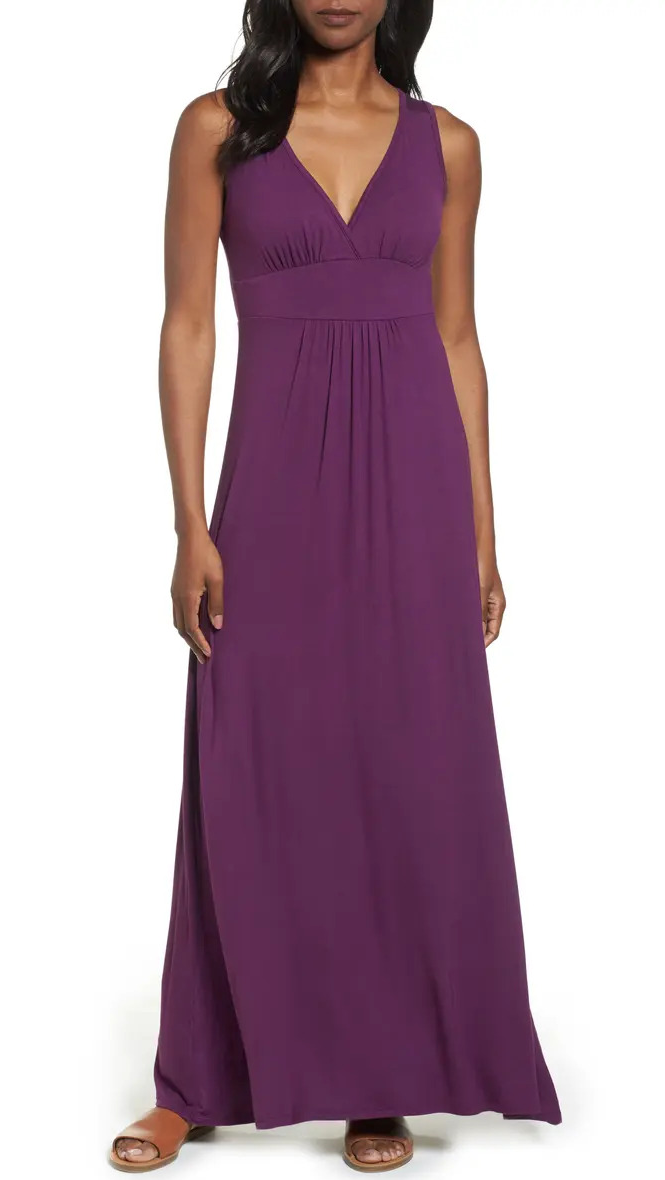 Loveappella V-Neck Jersey Maxi Dress | Sizes XS-XL (Regular & Petite)
Evening Dresses
From the Captain's Dinner to cocktails to dining at fancier restaurants on board, there will definitely be some occasions for throwing on a nice dress! 
The Loveappella maxi dress is one of the most popular dresses on the blog. It's incredibly elegant and flattering, and as a bonus, it's amazingly comfortable! With a pair of wedges and some simple jewelry, you'll be looking fab and ready for the Captain's Dinner and any other special occasion! 
Get ready to update your travel wardrobe with these versatile, pretty styles for your vacation maxi dresses!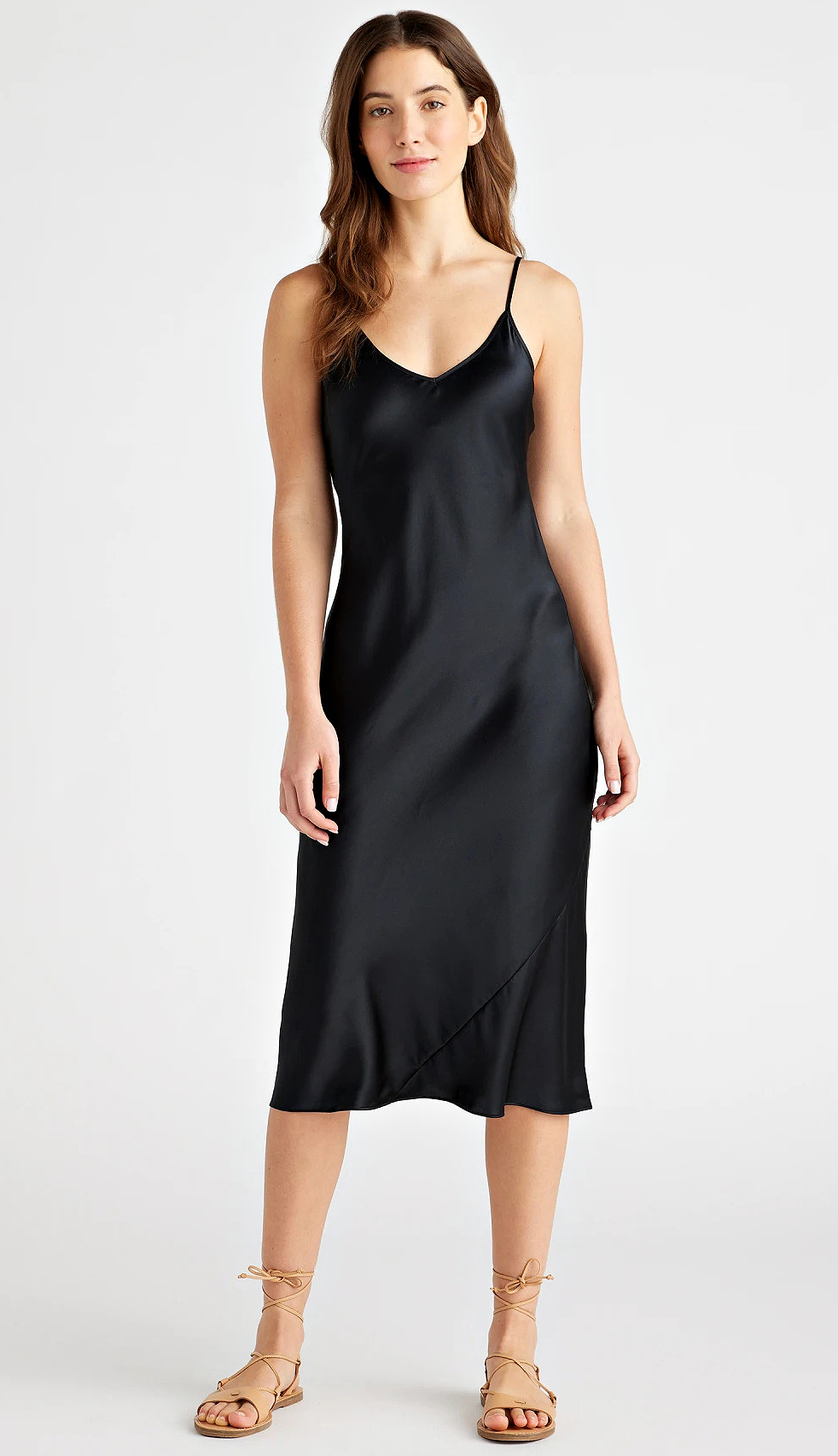 Quince Washable Silk Slip Dress | Sizes XS-XL
Sophisticated and classic, the Quince silk dress is another beautiful option for those nights when you want to step things up! It's made of 100% cotton which is perfect for tropical climates!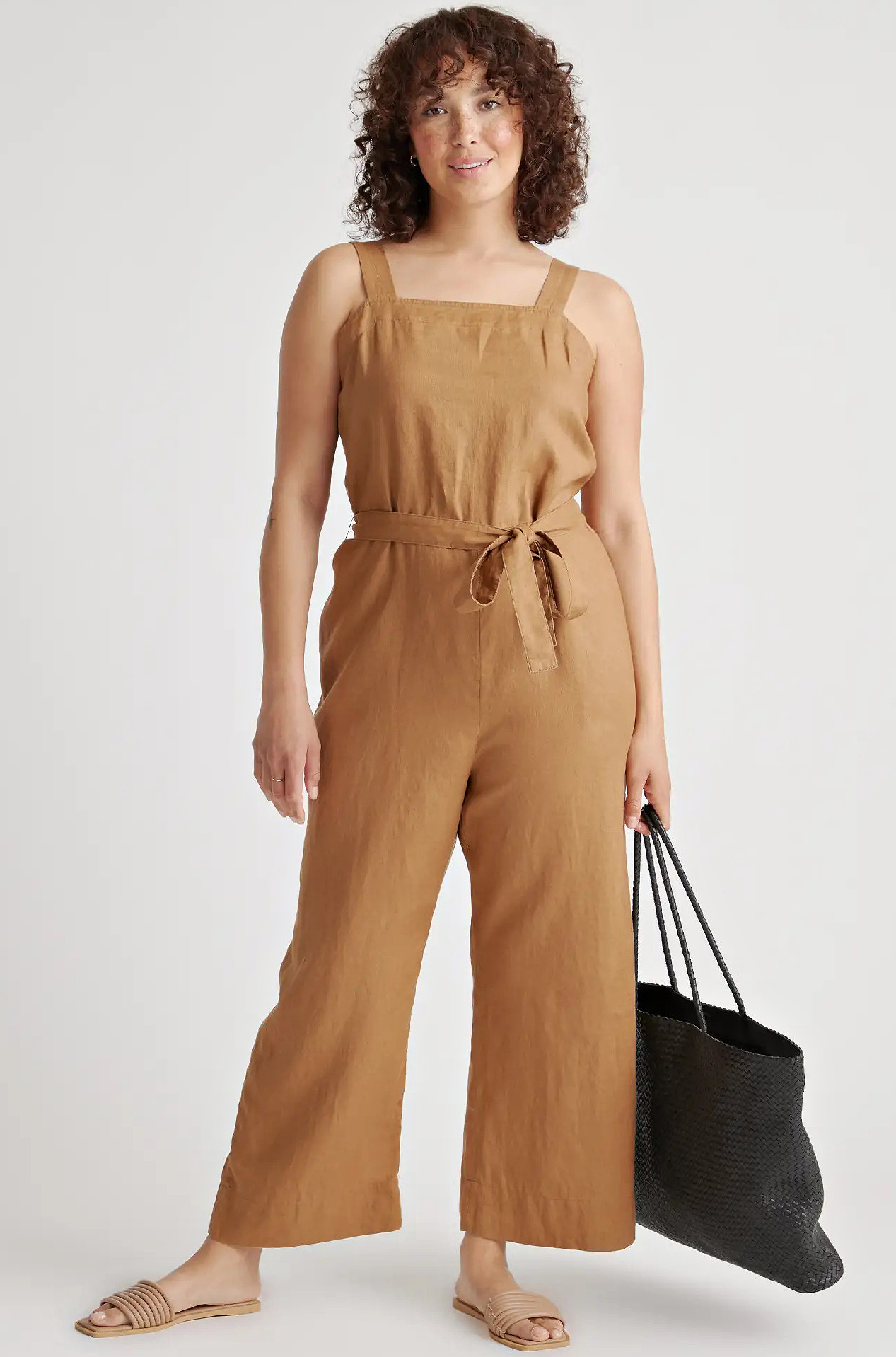 Quince Linen Square Neck Jumpsuit | Sizes XS-XL
Versatile Jumpsuits
For regular dinner nights, opt for a dressy jumpsuit! They're a step down from a fancy dress but are still elevated and fashionable enough for the evenings. 
Make a statement in the Quince square neck linen jumpsuit. The golden color will spice things up, while the simple, wide-leg silhouette keeps it relaxed and easy to wear. And the airy linen fabric makes it even better!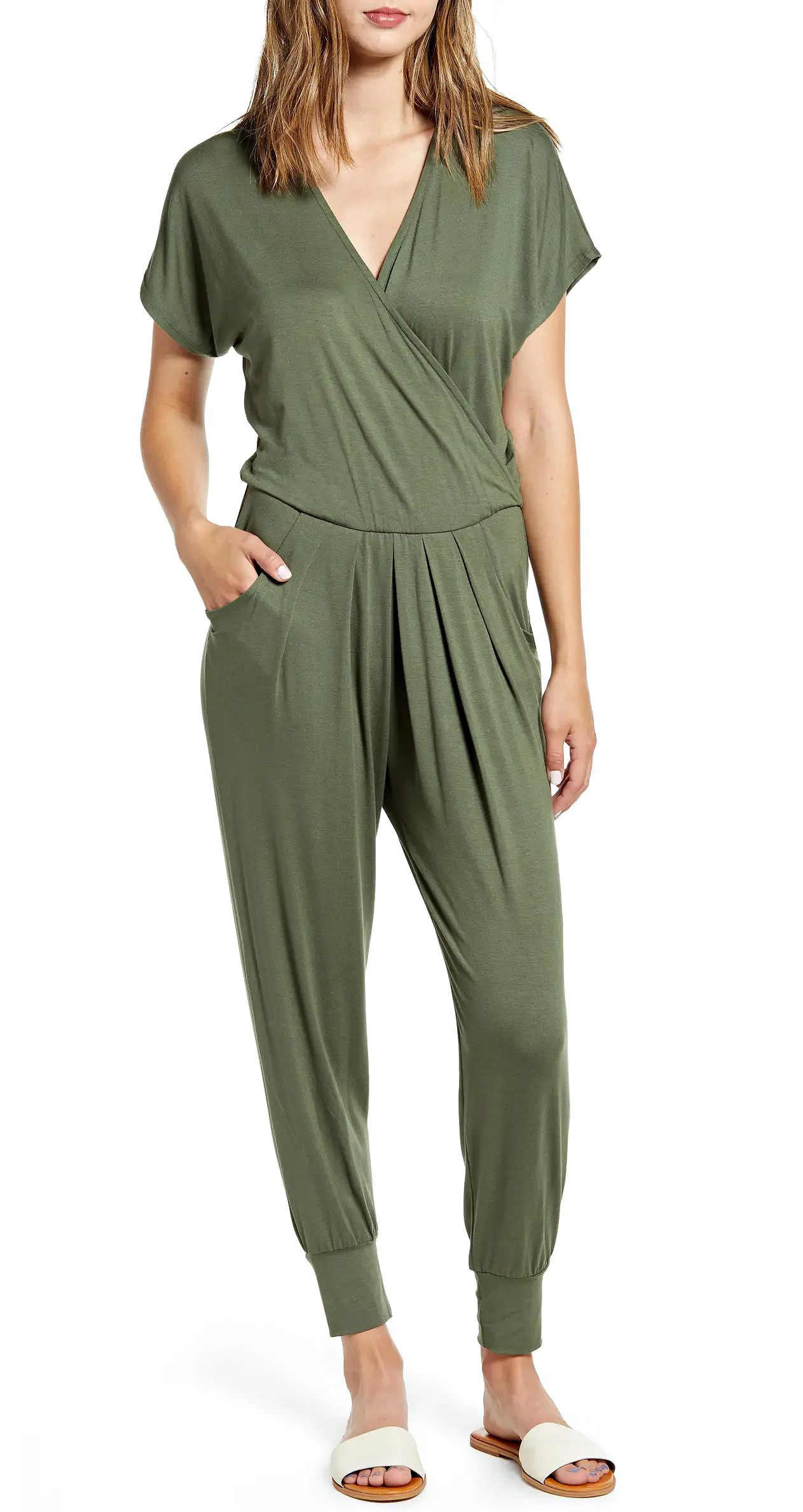 Loveappella Short Sleeve Jumpsuit | Sizes XS-XL
The Loveappella jumpsuit is simple and versatile, so it can be styled differently and worn over and over again throughout your trip! It would look super cute with wedges for dinner, but you could also wear it with sneakers for a relaxed morning on board! And it's available in sizes XS-XL.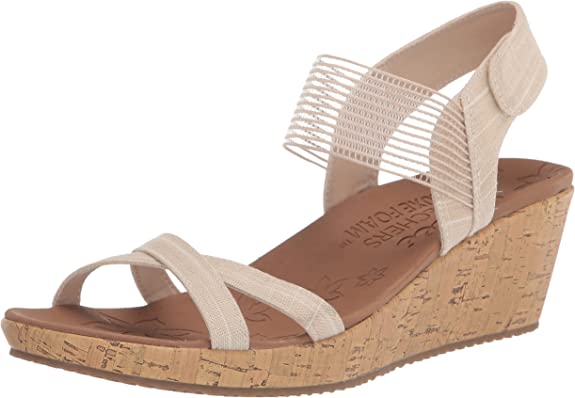 Skechers Beverly Casual Outing Sandal Wedge
Shoes
If you're wanting to step it up with your shoes at night but aren't into the idea of a heel, go for a comfy wedge! They're dressy and stylish but will keep your feet much more comfortable than a regular high heel. 
Readers are big fans of Skechers, and the Beverlee wedge sandal is one of the best picks, not only for its gorgeous look but because it has a memory foam cushioned footbed offer arch support! And the cork heel is perfect for a beachy getaway. 
Here's our list of the best water shoes for travel!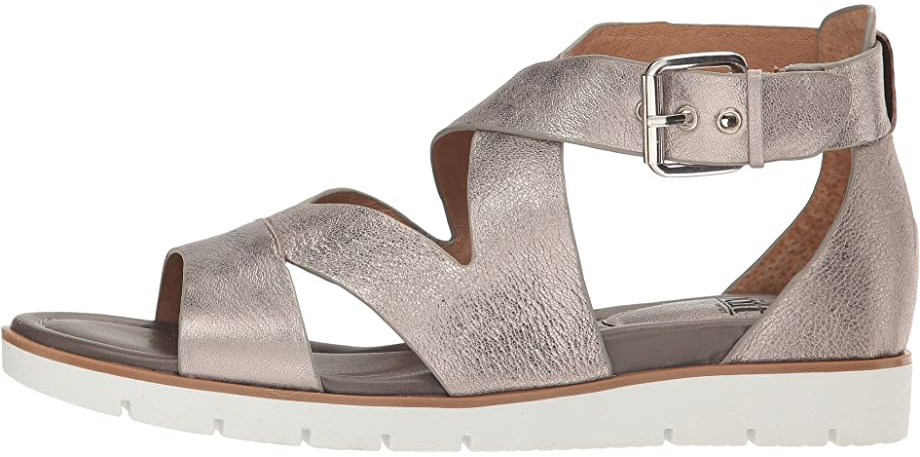 Another sleek and polished option for the evenings is a black strappy sandal, like the Sofft Mirabelle sandals. They'll look great with absolutely anything and offer tons of support and comfort so you can stroll around or dance the night away!
TRAVEL STYLIST TIP: Choose neutral shoe colors that will match with all your clothing such as black, nude, ivory, beige, silver, gold, or other metallics. If you're good with color, go with whatever makes your outfits pop!
Flip Flops
 | Sandal
| Slip On
For the number of shoes, packing about three for a cruise would suffice. Make sure each shoe fits a number of activities, such as beach and pool time, eating delicious meals in the dining area, or sightseeing shoes.
Checkout the tried and tested recommendations for the best shoes for cruise vacations!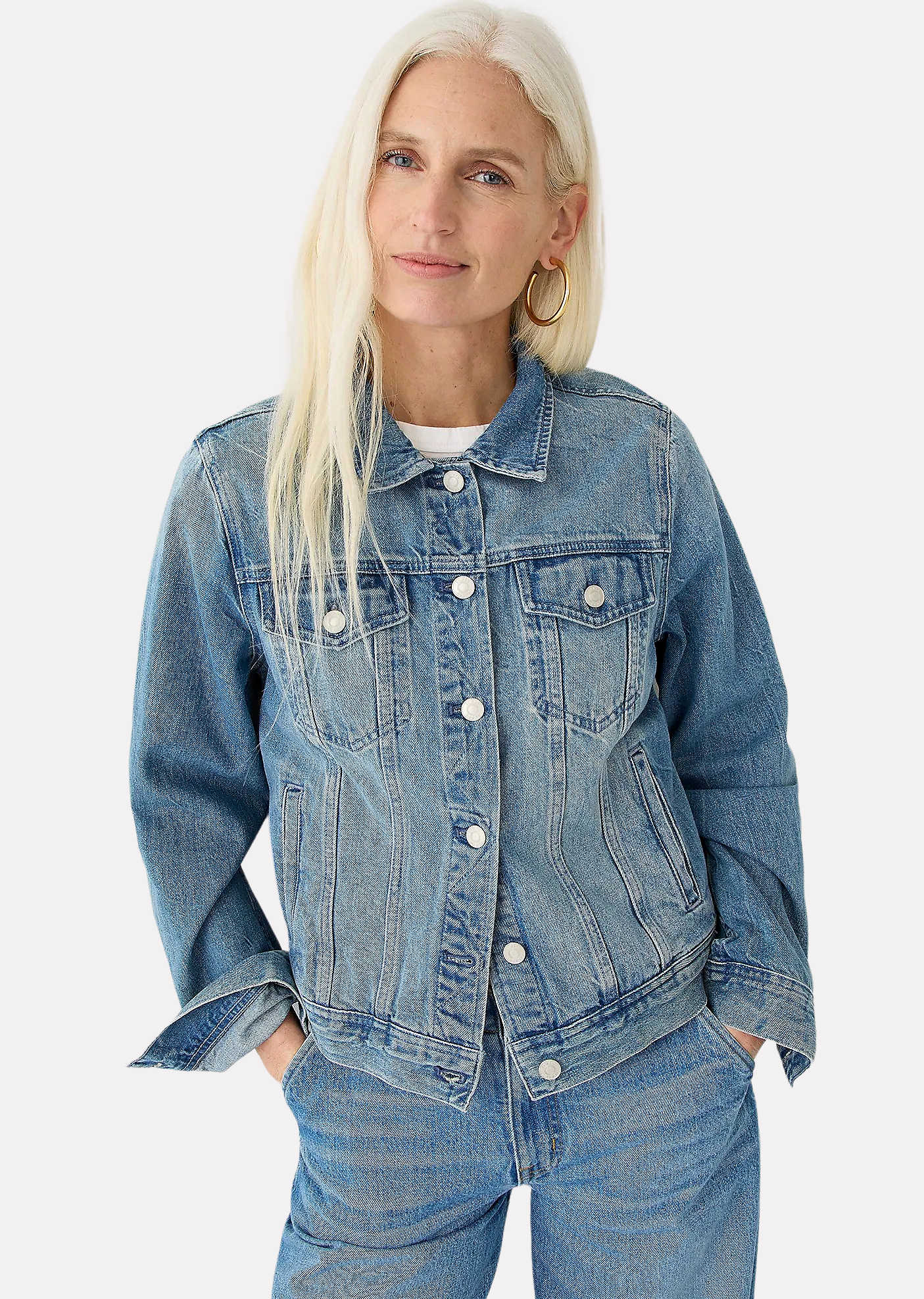 J.Crew Classic Denim Jacket | Sizes XXS-3X
Layering Pieces
Even though you'll be enjoying hot and sunny weather, readers recommend packing some cozy layers. The ocean breeze can definitely get a bit chilly, and many readers have shared that the air conditioning on board makes them quite cold, too! 
A lot of readers have recommended a classic jean jacket for Caribbean cruises. They'll easily go with anything, are always in style, and add the perfect amount of warmth without being too hot! Readers have been loving J.Crew's denim jacket, which features a nice faded wash and a super comfortable fit. And it's available in plus sizes!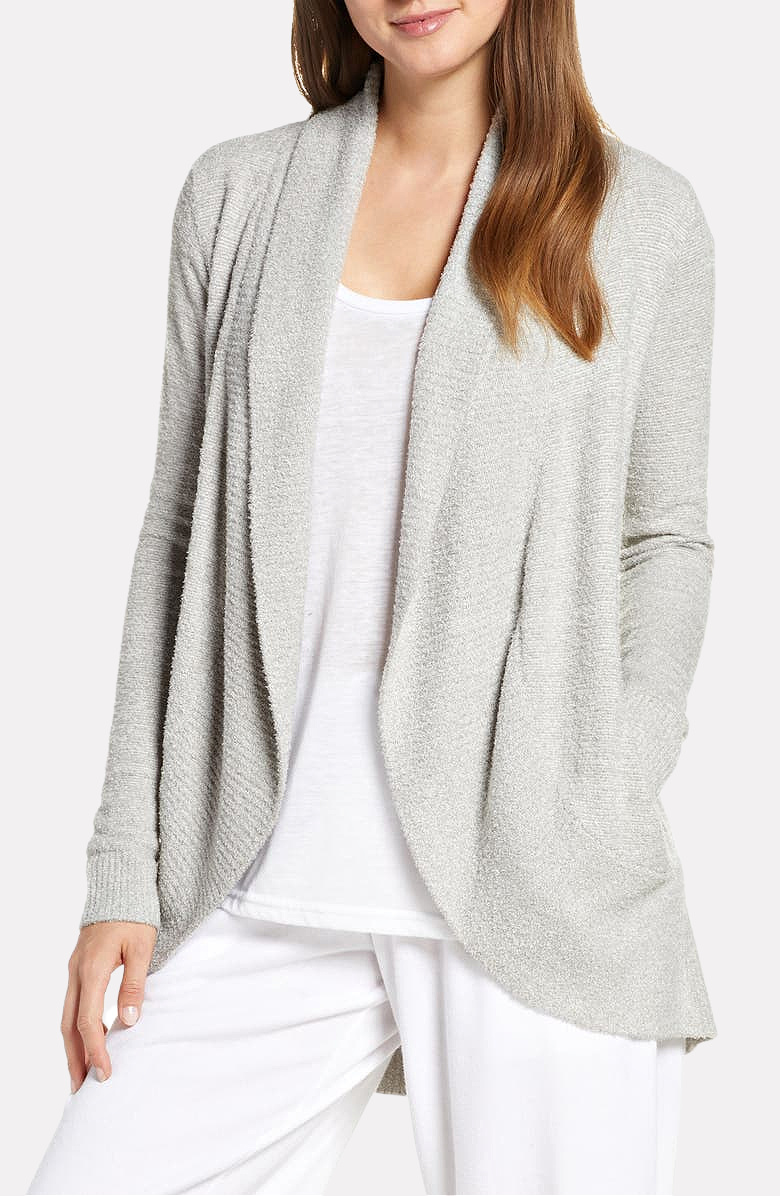 Barefoot Dreams CozyChic Lite Circle Cardigan | Sizes XS-XL
You could also go for a trusty cardigan! You'll want something lightweight and easy to pack in your bag if you're on the go, but still warm and cozy if you get chilly. The Barefoot Dreams CozyChic circle cardigan is another reader favorite that feels absolutely dreamy and is cute enough to layer over any look!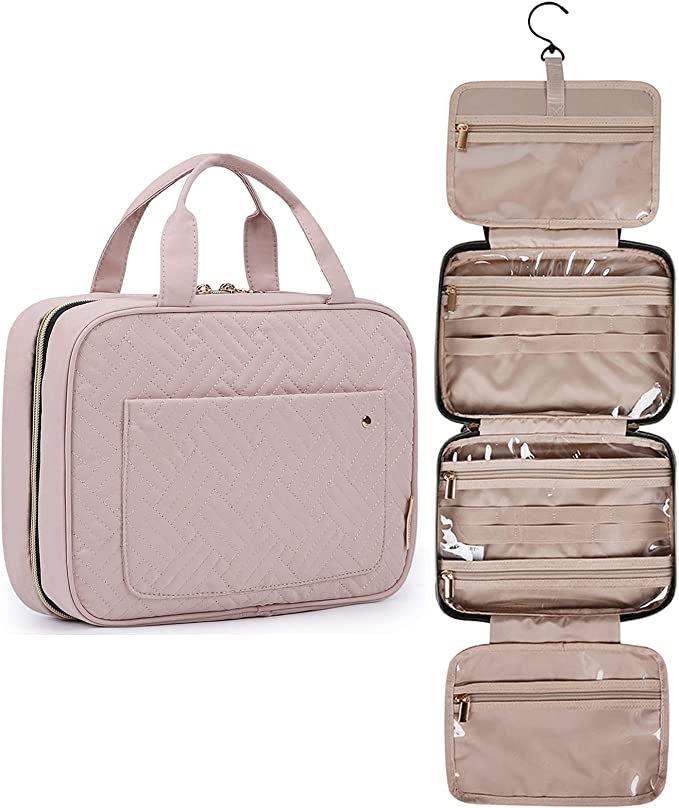 Final Caribbean Cruise Packing Tips
One reader said she loved having a reusable water bottle with her to fill and take with her on port days and to just have on hand while on board!
See our list of the best toiletry bags!
---
What are your tips for what to pack for a Caribbean cruise? Share with us now!
---
For more tips on cruise packing list, please read:
---
LIKED THIS POST? PIN THIS PIC TO SAVE IT!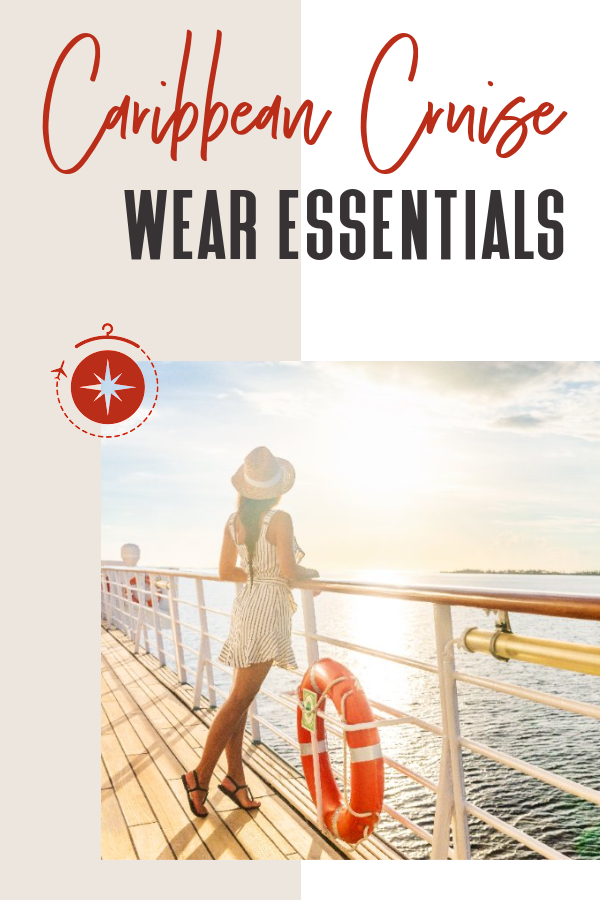 ---
Hope you enjoyed these tips for what to pack for a Caribbean cruise. Please share this post with your friends on Facebook, Twitter, and Pinterest. Thanks for reading!
---