Support TFG by using the links in our articles to shop. We receive a small commission (at no extra cost to you) so we can continue to create helpful free content. As an Amazon Associate, we earn from qualifying purchases made on Amazon in addition to other retailers featured on the blog. Thank you, we appreciate your support!
For even the most experienced cruise traveler there are still things to expect that you may not be expecting when saying bon voyage. Find out what!
---
Unexpected Things You'll Need for a Cruise
---
Table Of Contents
You're headed out on a cruise, and you've made a packing list based around your destination ports. You've handpicked a wardrobe for every possible scenario including the "jaunty deckside stroll," the "intimate dinner," and "glamorously lounging by the pool."  You've even triple-checked your cabin's location.

But for even the most enthusiastic and knowledgeable traveler, there are countless situations that you've likely never considered.
Don't get caught off guard on a cruise. There may be things you won't expect. Use our readers' most recommended cruise items to be prepared for anything!
Most Recommended Cruise Items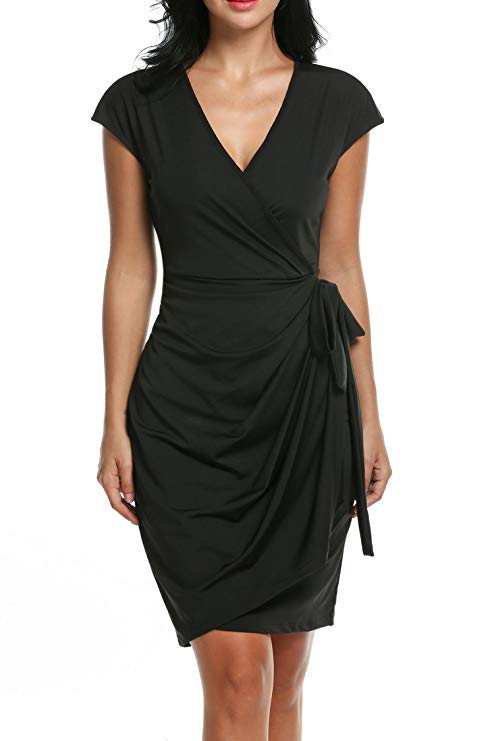 A little black dress will go a long way on your journey
Whether you're headed to a night out on land or dinner and music on deck, you'll need a cute, comfy dress like this one by Zeagoo for those occasions in which you need to spruce up.
Bringing a black dress on a cruise is a must! One reader says, "They're all-purpose. Mine has  3/4 sleeves so I can wear it any time of the year. I can pair it with a cardigan or wrap, depending on how dressy or casual I want to be. Accessories can change the entire look, too."
A simple light dress is also a versatile option. One reader says, "I have an LBD (little black dress) and an LCD (little cream dress) that I accessorize with scarves, overlays, and jewelry. I have a different look for every night."
 We have rounded up the best convertible travel dresses that will help you pack light and stylishly!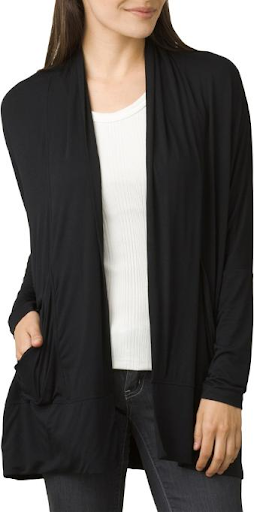 Bring a sweater for unexpectedly chilly weather
Even during the summer months, ocean weather can be unpredictably cold and retreating to the inside of the ship might not help either. The best and most stylish way to protect yourself against the elements is a basic, black sweater like this one by PrAna.
One reader says, "It's very soft, long, versatile, lightweight, and warm. I highly recommend it!"
Another reader, who recently returned from her cruise, also recommends light coverage. She says, "It was FREEZING inside at the shows and dinner. Bring at least one wrap or cardigan."
Take a look at these cardigan outfit ideas for your next trip!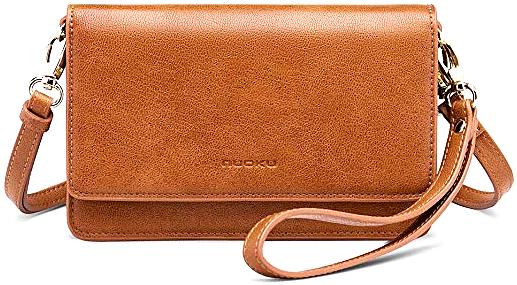 Carry all your essentials in a sleek vegan leather bag
Even though you're never too far from your cabin when not in port, it's best to have your valuables with you at all times, so why not carry them in a stylish wristlet like this one by Nuoku?
One reader says, "I just got this and LOVE it! It's like a wallet but has wristlet and crossbody straps, and an outer pocket for your phone."
It also holds things like Post-it Notes and a highlighter pen for marking your cruise schedule.
Another reader says, "I use it for my phone, seapass card, and lip gloss. I don't always have pockets and worry my phone will fall out, but this allows me to be handsfree when needed, like at the buffet!"
Here are the best travel shoulder bags for women readers have chosen as their all time favorite cross body purses for travel!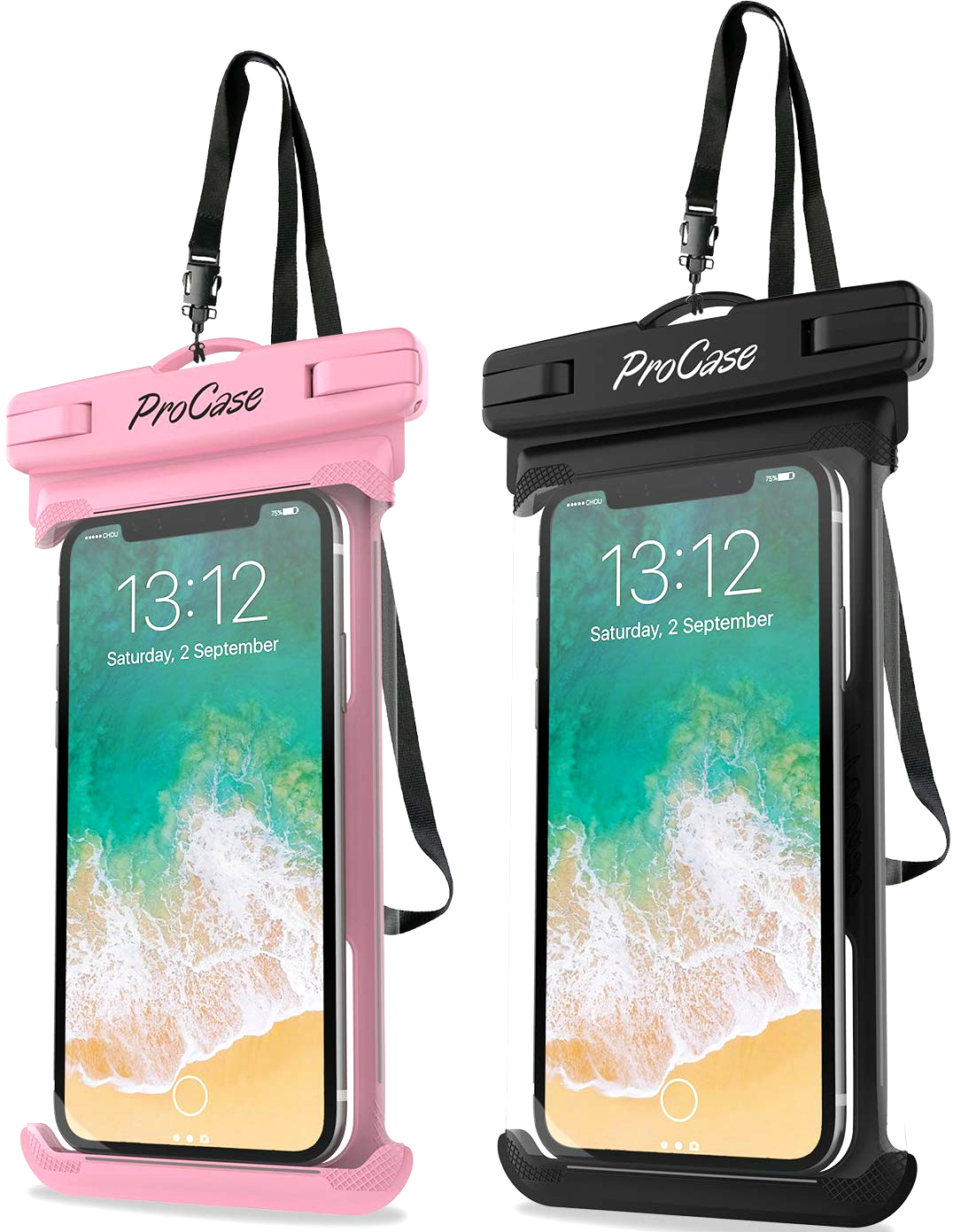 Keep your essentials dry with a wearable pouch
If you want to stay hands-free, but still need access to your valuables, this cute holder from ProCase hangs by a lanyard and protects your things from the elements.
One reader says, "This is very handy if you're by the pool or on a port excursion. Your money and cards fit comfortably inside."
Here are more cruise essentials to bring!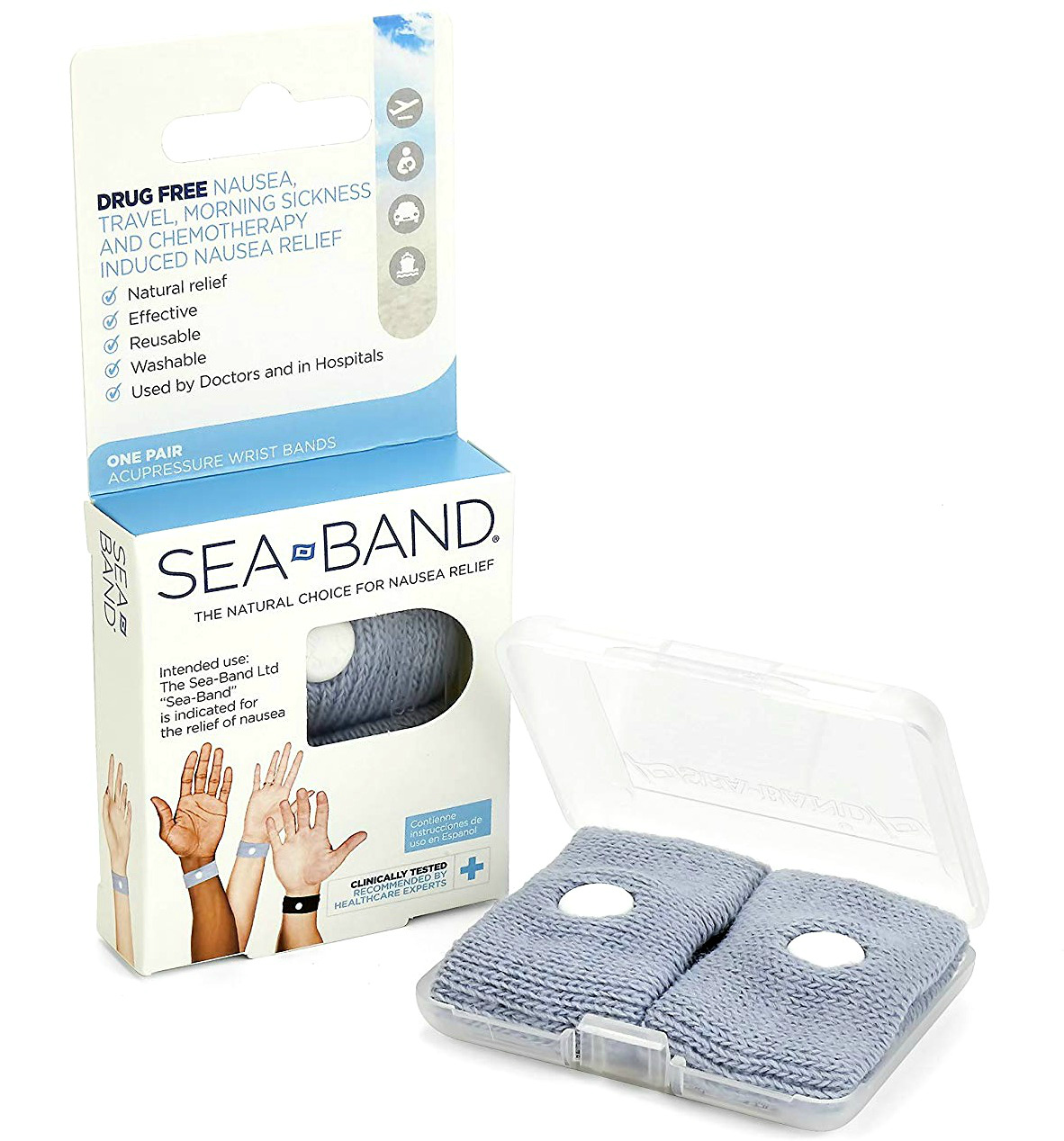 Sea-Band Natural Nausea Relief
Keep motion sickness at bay with acupressure wrist bands
Don't let nausea ruin your trip! Sea-Bands provide drug-free, wearable, and reusable relief. Wear a band before you leave port or put one on when you start feeling ill. You should be back to your old self in a matter of minutes.
One reader says, "I wore these on a seven-day cruise and for the first time ever I didn't feel sick, even when seas were rough. I also used them in the car, and they worked!"
Our readers share their best sea bands reviews and suggestions for other anti-nausea products and remedies!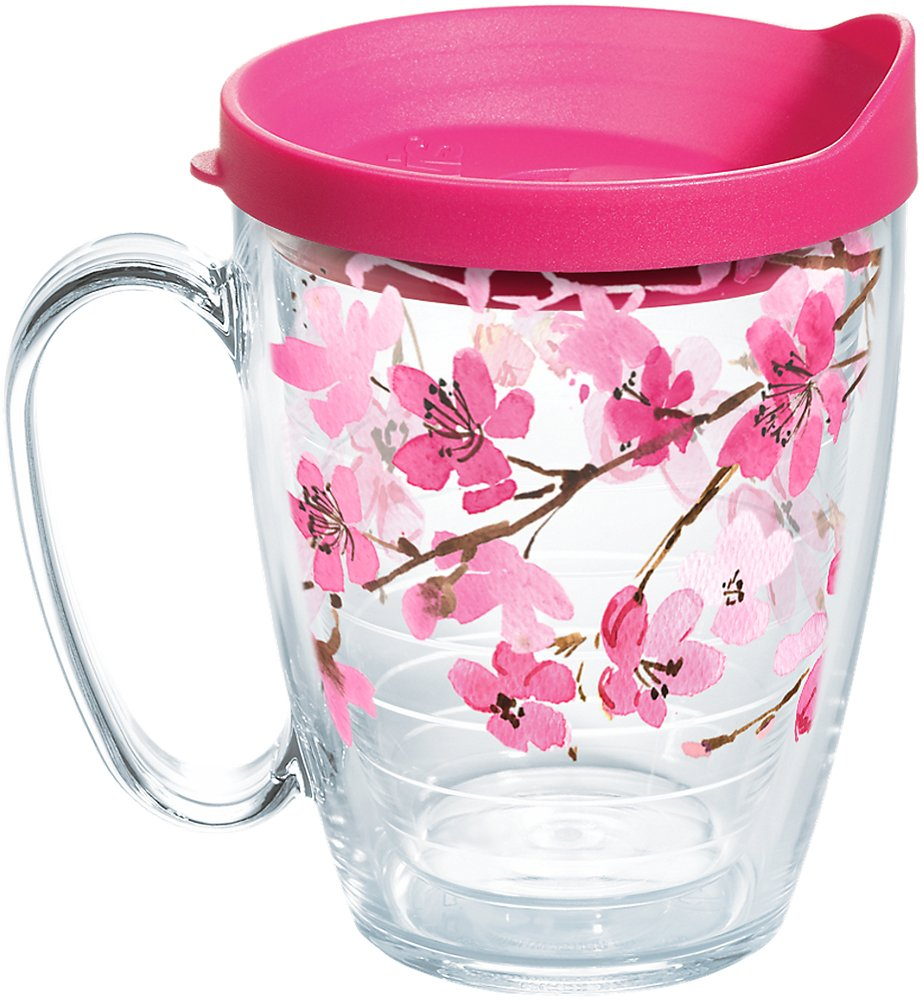 Carry on-the-house beverages in your lidded travel mug

One of the great things about going on a cruise is the endless free flow of coffee! Come prepared with your own pretty cup by Tervis.

A TFG reader notes, "You'll get free soda and other non-alcoholic beverages on the ship. They no longer provide straws or covers for your drinks, so bringing this will prevent spills."
Check out our best travel water bottle options for both cold and hot beverages!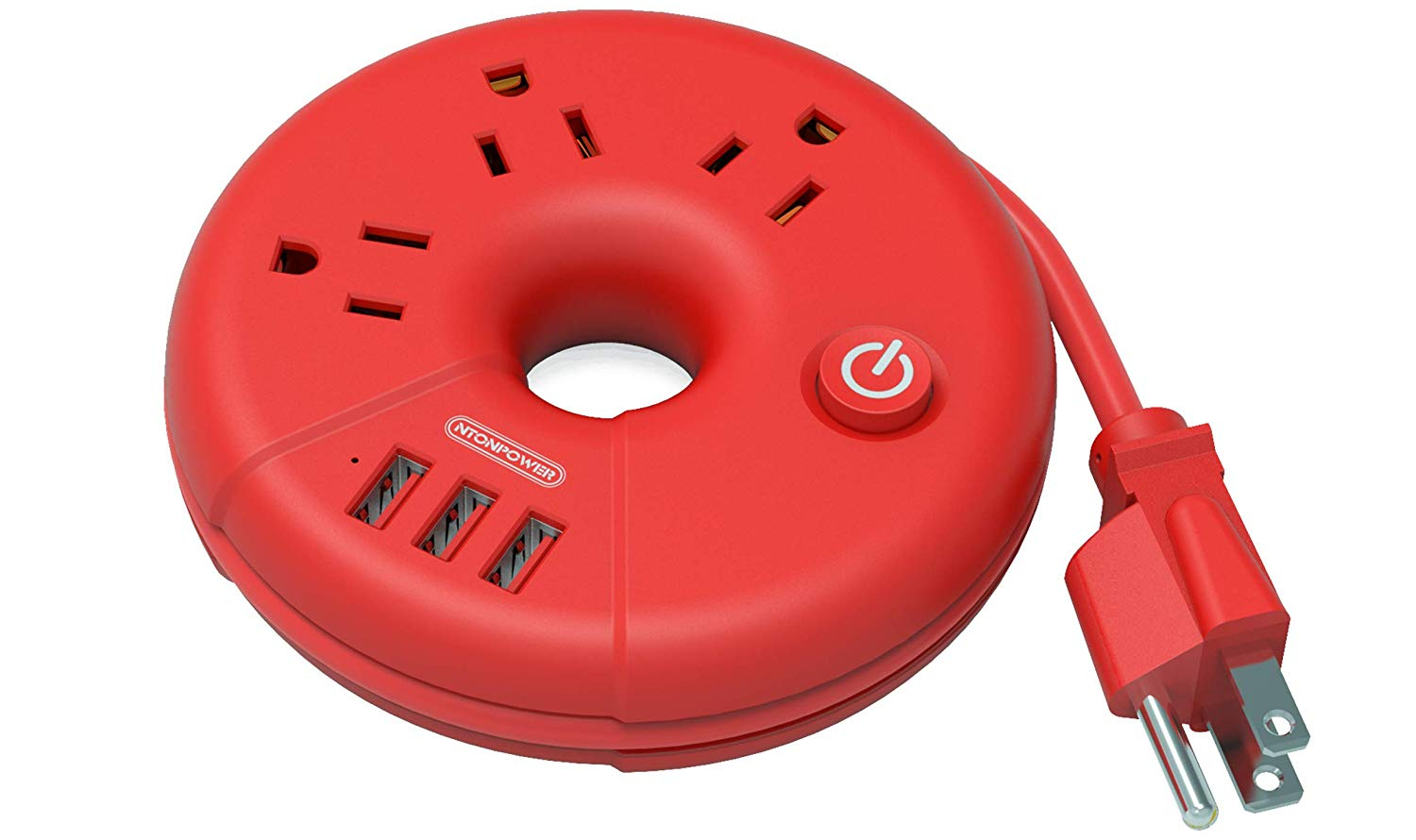 Keep the power flowing with this portable strip
Chances are, you'll have to charge your phone or laptop while on the go and you won't be as close to an outlet as you'd like. That's where this all-in-one charger and power strip by NTONPOWER  comes in handy.
One reader recommends, "Take an extension cord with extra plug-ins. There is usually only one outlet in the whole cabin."
When you first get to your cabin, you'll need to unpack your belongings as you'll spend most of your time on the ship. Lucky, there are products to help arrange your things and make you feel right at home:
Find out the best portable power bank chargers for travel!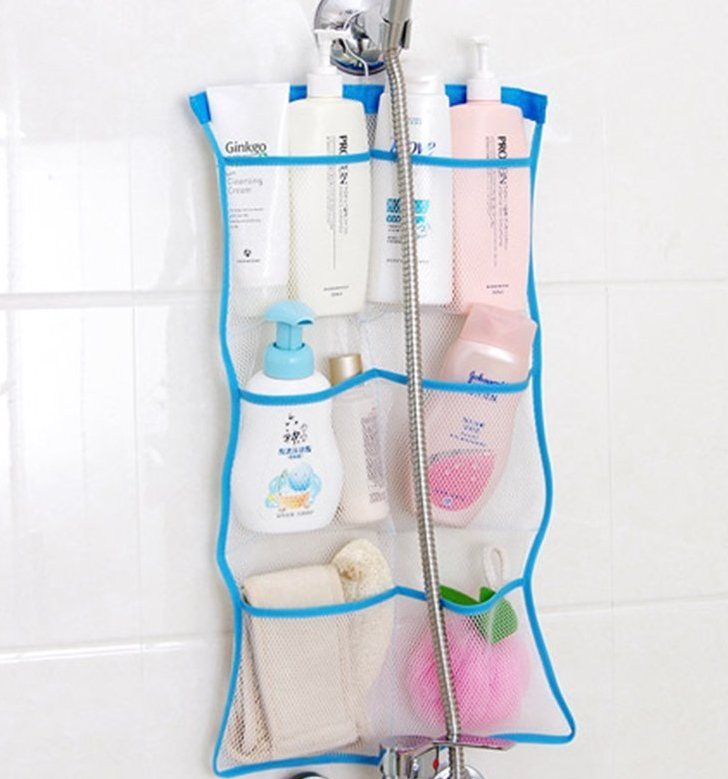 Store your shower essentials in a mesh caddy
NANAN offers the perfect way to keep your toiletries within your reach. This organizer is also easy to pack—just fold it and stuff it in a corner of your bag. As one reader says, "It has always worked really well for me."
Hang your family's footwear over your bathroom door with a shoe organizer by SimpleHouseware. One reader says, "This is also great to hold all the stuff that can clutter the room, like anything you run out of space for in other places."
Magnet hooks can attach to any metal surface and hold a number of things from clothing to hats and towels. One reader says, "Interior cabin walls are magnetic, and these were great for hanging up bathing suits and towels to dry."
Towel clips like these by ECROCY work well too. One reader says, "We used them to hang our wet swimsuits on the clothesline in the bathroom AND I clipped them on my puzzle book to keep the wind from blowing the pages in my face."
Check out our list of the best toiletry bags for travel!
More Unexpected Things You'll Experience While On A Cruise:
You may put on a few pounds
Cruise ship dining is mostly one big revolving waltz around a buffet table and full of culinary temptations. Make peace with this reality early on—do some extra pre-trip cardio or join the many calorie-blasting activities on board!
You'll turn down "free" drinks
When you first step on board the liner, staffers will usually offer you a drink. If it's served in a souvenir glass, there will be an additional charge. You can politely decline; there will be plenty of chances to indulge in your favorite tipple in the ship's bar.
There will be a safety drill
Just like when traveling by air, you'll need to understand what to do in case of the unthinkable. Sure, a safety drill may seem like a waste of time, especially if you've been on a number of cruises, but they're perhaps the most important activity you can undertake on your trip.
Grin and bear your practice evacuation. We promise—you'll soon be back in your cabin reading a book.
Bring plenty of small change — you'll need it
There's nothing more awkward than arriving at your cabin with a baggage handler in tow and realizing you don't have a dime on you to demonstrate your gratitude.
Before boarding, change some bills up. Keep them safe for your last night—you'll probably want to tip your steward and additional staffers who made your trip that much more enjoyable.
You will make lifelong friends
While it's perfectly acceptable to keep to yourself on a cruise, you'll meet some wonderful people when you socialize.
Cruises are known to kindle the most surprising and enduring friendships among co-passengers. Who knows? You might meet your new BFF in the casino or find a pen pal at dinner.
You'll hardly spend any time in your cabin
You may think that sleeping and reading will be the order of the trip, but during the days you're not in port, your ship will be abuzz with activity. From morning gym visits to late night DJs, there's always something going on to tempt you out of your cabin!
Any excursions will be fleeting
Once you go into port, you'll only have a little time to enjoy your surroundings, so make it count. There's only so much that can be seen in a city like Rome or Istanbul in eight hours, so plan what to do beforehand and don't feel pressured to participate in planned tours.
At some point, you'll need to escape the crowds
A ship's decks and buffets can swiftly become swamped by like-minded passengers. Seek out quiet spaces where you can find them. Invest in a spa pass, locate the library, or retreat to your cabin when you need some alone time.
Staying in touch with your home base will be pricey
With costly cell phone roaming and by-the-minute internet charges, be prepared to disconnect for a while. When you do need to update your loved ones, opt for email over a call—it's quick, concise, and can be composed in your own time so you don't forget a single detail.
You'll have an incredible experience
So many first time cruisers are swept off their feet by the convenience, service, and adventure inherent in a seafaring voyage. If you're approaching your first cruise with trepidation, you'll be pleasantly surprised by the experience.
Packing For A Cruise
Once you've chosen all your cruise essentials, use packing cubes and other luggage organizers to organize and compress your clothing tightly to make the most of less space.
There are a variety of packing organizers ranging from compression sacks to packing cubes to ziplock bags. Personally, we like using these packing cubes and our readers agree. They've helped millions of our readers travel carryon only!
Watch the packing tutorial on Youtube!
We put together a five-part YouTube series showing you the different methods to use packing cubes. If you use this specific packing strategy, they can also compress your belongings. This is the secret to traveling carryon only!
Buy Compass Rose Packing Cubes here!
---
What are your tips for what to pack on a cruise? Please share your comments below!!
---
For more ideas on what to bring on your cruise, please read the following:
---
LIKED THIS POST? PIN THIS PIC TO SAVE IT!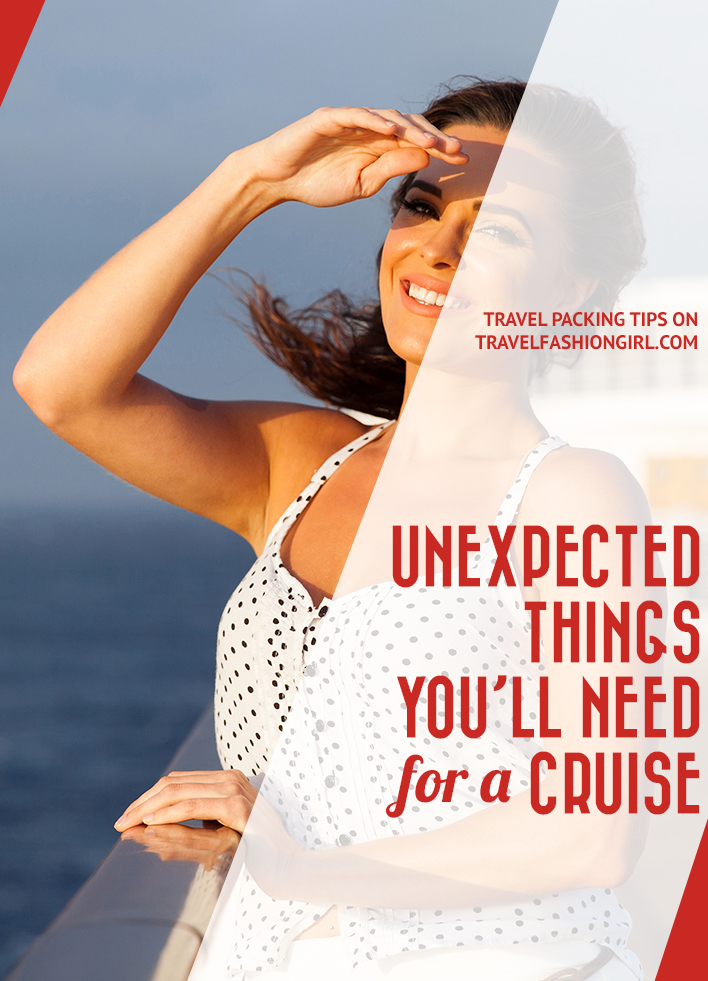 ---
Hope you liked this post! Please share it with your friends on Facebook, Twitter, or Pinterest. Thanks for reading!
---