Support TFG by using the links in our articles to shop. We receive a small commission (at no extra cost to you) so we can continue to create helpful free content. As an Amazon Associate, we earn from qualifying purchases made on Amazon in addition to other retailers featured on the blog. Thank you, we appreciate your support!
Planning your Mediterranean Cruise packing list? Here are the five essentials you need to take (and three items to leave behind)!
---
Mediterranean Cruise Packing List: 5 Essentials
Written by: Jennifer Forlin
---
Packing for a cruise can be confusing and tricky. Perhaps when you learned there would be formal nights onboard, you had nightmarish flashbacks to ill-fitting prom tuxes and figure skater-style sequin dresses.
Don't worry–being ultra-casual won't be a hindrance on your cruise, and you can fit in with the formal dining nights with ease. While people certainly rock formal wear, my goal is to pack carryon only for the flights to and from the cruise terminals and to make sure my clothes are versatile as possible.
Start by reading these general tips for packing for a cruise:
Day dress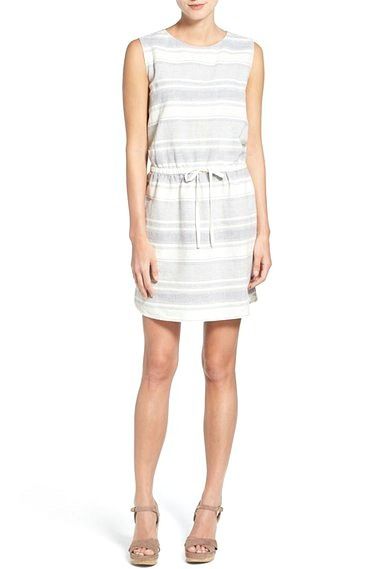 Sleeveless Drawstring Waist Dress
more day dresses:

Tank | Jersey | Twisty Back | High/Low | Strapless | Romper
Bring lightweight, flowy dresses to wear during the day. Preferably in cotton or rayon, a day dress helps you look pulled together while you navigate the sights in the high heat and humidity.
Keep it just above the knee for comfort on bus and bistro seats. The breeze will be divine!
Here's a list of our top summer dresses for travels abroad!
Cardigan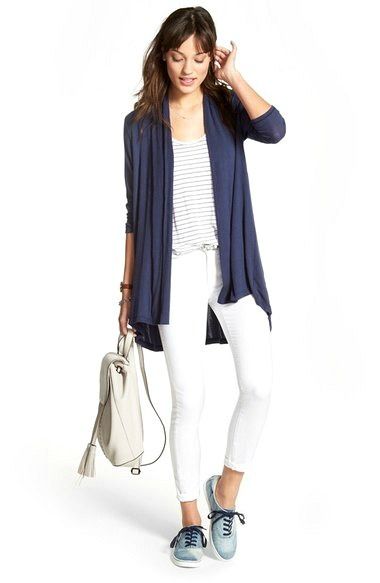 more cardigans:

Draped | Bell Sleeve | Short Sleeve | Open | Metallic
While this seems counter-intuitive for hot climates, a lightweight cardigan can be used in a variety of situations that you might not have considered. A waist-grazing cardigan can be used as:
a light jacket for dinners on the ship
a warm layer for an overly air-conditioned bus
an easy way to cover you bare shoulders for entrances into temples or churches
a soft blanket for a little one
a comfy pillow for your travel partner's head
a quick sun shade when you've stopped to listen to your guide
White clothing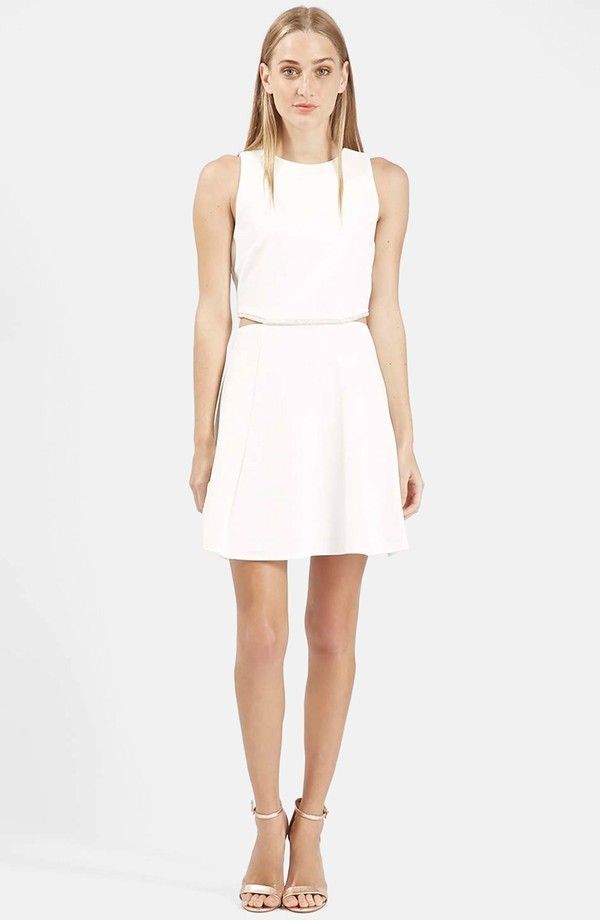 Embellished Waist Fit & Flare Dress
more white clothing:

 Camisole | Skirt | Dress | Jeans | Jumpsuit
Have you checked your cruise itinerary? Attending your ship's White Party is a must! You'll dance the night away with your new friends under the magical white lights on the pool deck.
Rock your glowing, sun-kissed skin with an all-white ensemble. Wear a white tank top with a white skirt and gold accessories such as sandals and chandelier earrings and you're all set!
Maxi Skirt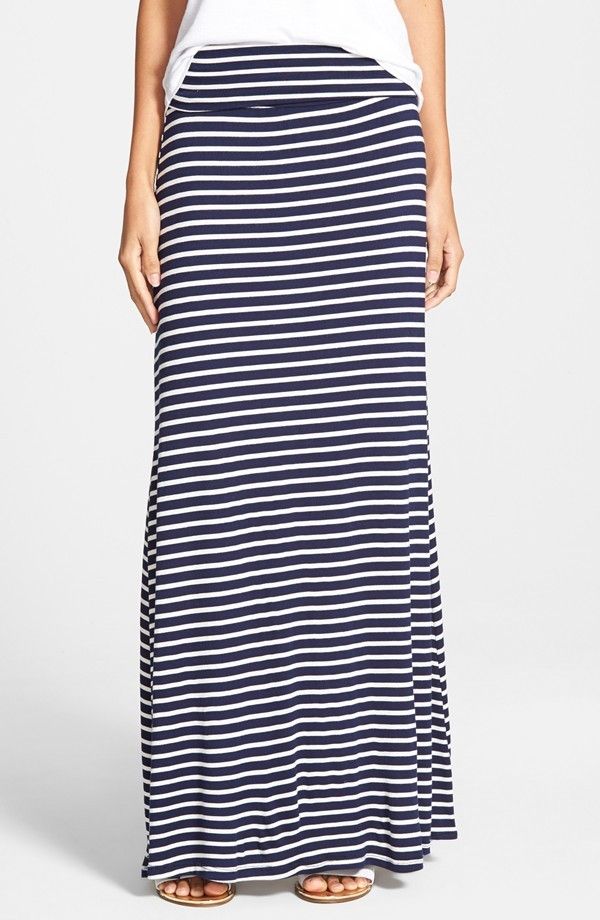 more maxi skirts:

Skirt | Denim | Printed | Lighting Skirt | Faux-Wrap Skirt
For my cruise I packed an ankle length navy and white diagonal striped cotton skirt with a wide elastic waist. This item alone turned out to be my go-to piece of clothing and took up minimal space in my travel pack.
It went to mosques in Istanbul, dinners on the ship, touring in Venice, the opera in Verona and many other destinations in between. It was lightweight yet elegant when needed and I always felt put together.
An infinity scarf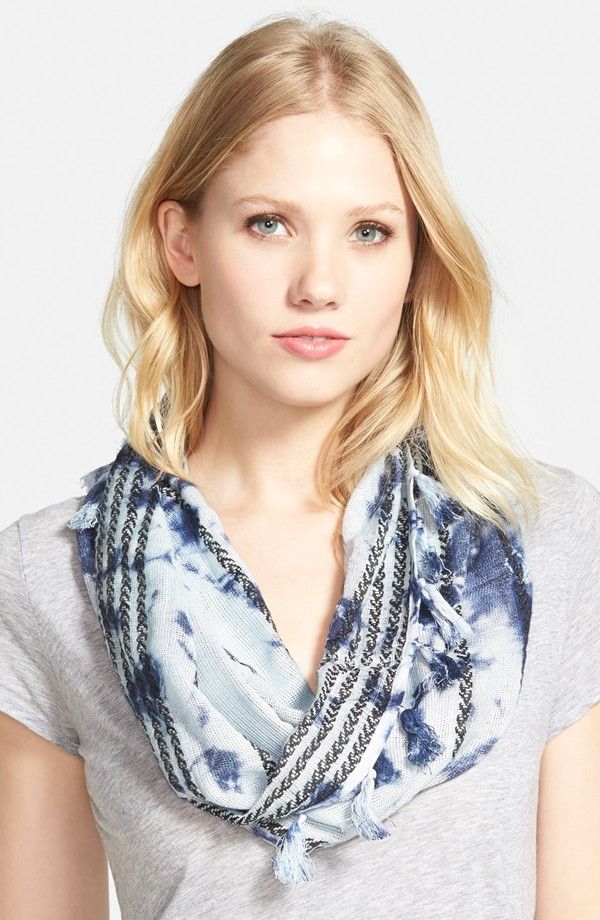 more infinity scarves:

Floral | Paisley | Chevron | Star Gaze | Texture Stripe
A neutral colored circle scarf is the hallmark of women travelers. Look around you the next time you travel and take note! My favorite is a black and white patterned scarf because it goes with everything. Some of the top uses for scarves include:
an elegant wrap around your shoulders
a head covering for entrance into mosques
hair wrap as an accessory or to sleep
use it to wipe and freshen your face
tie it to your purse or around your wrist
to complete your Mediterranean cruise look!
Three items to remove from your Mediterranean cruise packing list:
Denim anything: it's too hot, too bulky
Stilettos: on a ship? Stick to wedges or dressy flats
Shorts: chafing makes even the best excursion unbearable
---
Keep these five packing must-haves, (and three no-no items), in mind when getting ready for your Mediterranean cruise and you'll have a holiday to remember for all the right reasons. Enjoy!
What are the essentials in your Mediterranean cruise packing list? Please share below!
---
For more cruise packing tips, please read:
Suggested travel resources:
---
LIKED THIS POST? PIN THIS PIC TO SAVE IT!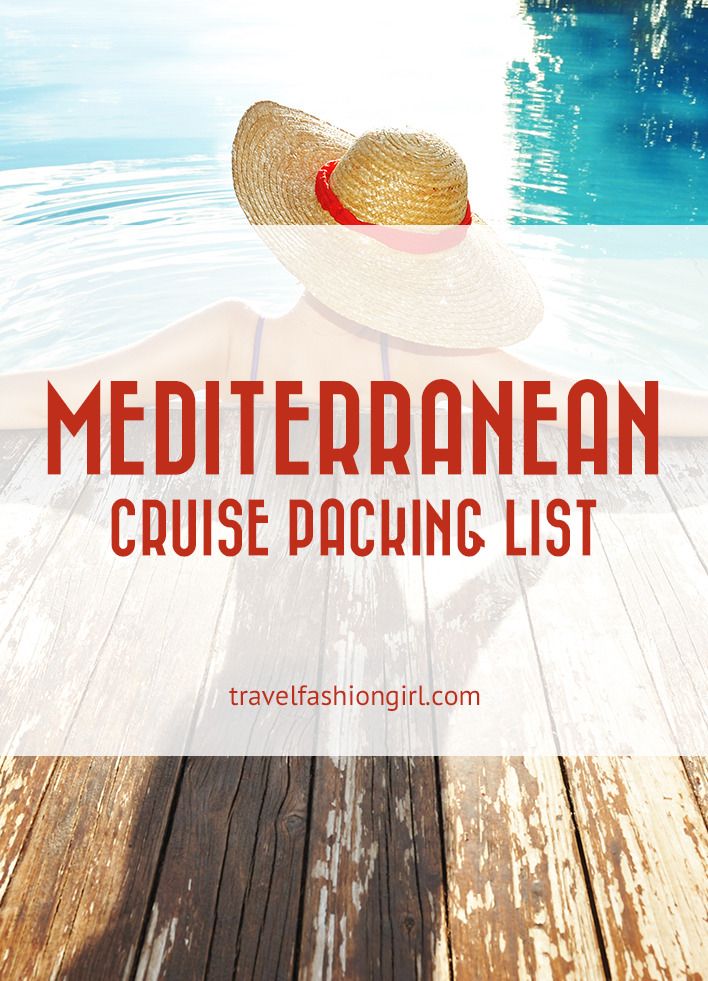 ---
Hope you liked this post on five must-have items to add to your Mediterranean Cruise packing list. Please share with your friends on Facebook, Twitter, and Pinterest. Thanks for reading!
---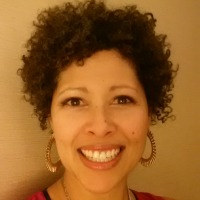 Author Bio: Jennifer Forlin is an avid traveler and has left her heart and a little bit of her soul in Argentina. Born in England and raised primarily in Canada, this former army brat turned Canadian Model of the Year in 1990 is now a North American Certified Life Coach designation. Jennifer lives in Southwestern Ontario with scores of photo albums from her incredible adventures all around the world and is eagerly awaiting her next trip to the Camino de Santiago de Compostela.
---