Support TFG by using the links in our articles to shop. We receive a small commission (at no extra cost to you) so we can continue to create helpful free content. We earn from qualifying purchases made to the featured retailers. Thank you, we appreciate your support!
Enjoy a stress-free packing experience by ensuring you have an everyday wardrobe that translates well into travel. Build a capsule wardrobe of quality, versatile, and classic clothing that can be used as the base for your packing list, This makes it easy to add destination specific items as needed.
Keep reading for a list of essentials to start building your classic travel wardrobe!
---
Create a Classic Travel Wardrobe
Written By: Niki Landry
---
Table Of Contents
I started the process of reimaging my wardrobe a couple of years ago. I wanted to pare down the bulk of my clothes and create a system that would help me to save money and be able to purchase higher quality items.
It has worked wonders for simplifying my life, and makes selecting outfits for everyday wear and travel really easy. I just follow a few (flexible) rules, and make smart purchases when I'm shopping.
Most of these selections are for casual trips with mild weather. If you are going somewhere with extreme cold weather or with specific activities in mind, then you will need to supplement your wardrobe with corresponding gear.
Some of these items may still work, and you can stick to the same principles when adding to your packing list.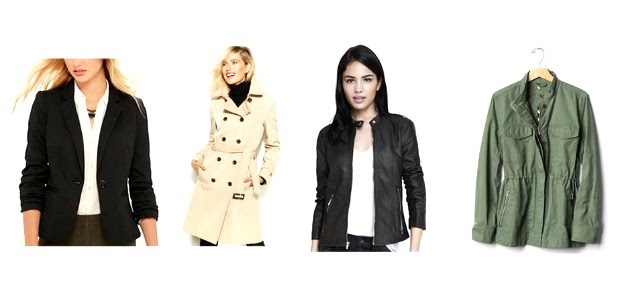 Black Blazer | Trench Coat | Leather Coat | Utility Jacket
Outerwear
Let's start from the outside and make your way in by first considering outerwear as you plan your travel wardrobe.
Coats and jackets need to be the most very versatile so it's important to find something that you love to wear. Sometimes I look at my travel photos and realize that I'm wearing a coat in every photo.
Since they tend to be bulky, you want to narrow it down to one per trip. This means that they need to look good with every possible outfit, and coordinate well with all of your bottoms.
The classic styles every female traveler should own are:
I would probably also suggest a denim jacket if you are looking to add one more piece. Keep them neutral, and choose quality fabrics with a perfect fit – tailor if needed.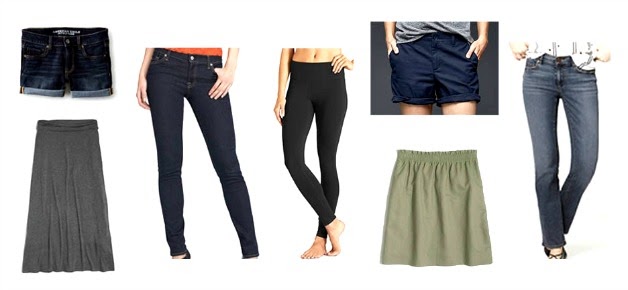 Skinny Jeans | Straight Leg | Denim Shorts | Black Leggings | Maxi Skirt | Neutral Skirt | Neutral Shorts
Bottoms
Comfort is key when it comes to selecting bottoms. I have no patience for waistbands that are too tight, have scratchy materials, or fabrics that loose their shape after a few hours of wear.
I want them to look good, but I also want them to be so comfortable that I forget I'm wearing pants.
The classic styles every female traveler should own are:
These are the staples that you will reach for every time you travel. I suggest keeping the length of your shorts modest, and opting for a pair of leggings in performance fabric.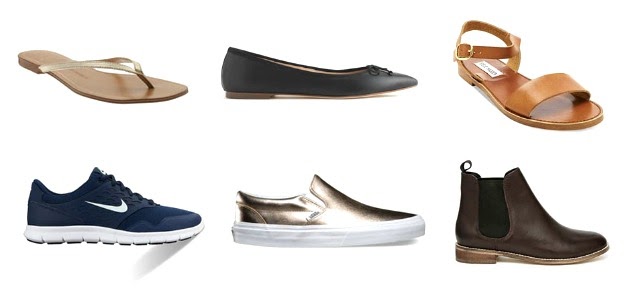 Ballet Flat | Slip On | Sandal | Sneakers | Chelsea Boots | Flip Flop
Shoes
It's always best to limit your shoes to three pairs when you travel since they take up so much space in your baggage. Wear one pair and pack the other two in the bag. Packing cubes make the perfect shoe bags to protect your luggage from dirty shoes.
These classic pairs will keep you covered for a range of destinations. These options provide a shoe for causal, athletic, and dressed up outfits in your travel wardrobe:
Read these tips on how to choose the best shoes for travel!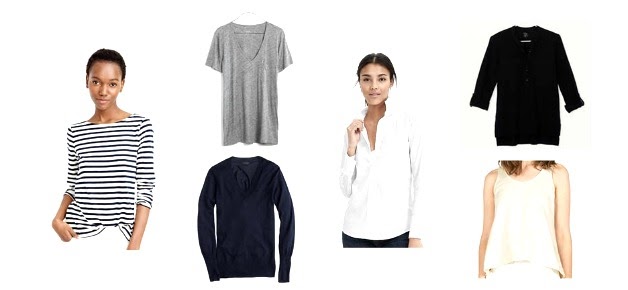 Striped Shirt | VNeck Sweater | Quality Tees | Tunic | Button Down
Tops
Tops will vary depending on your preference and destination. The essential tops that should be in every woman's travel wardrobe are:
These are the most versatile basics and you can always layer other tops with more personality and style. Quality tees in all of the neutral colors are a good idea, and I would get a long, short, and sleeveless version of each.
Read these tips on how to layer clothing!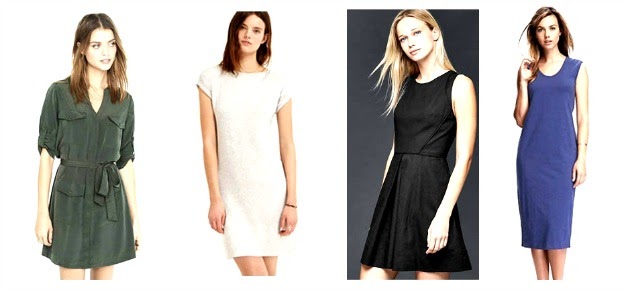 Shirtdress | Shift | Tee Dress | Fit and Flare
Dresses
Dresses are so great for travel. You get style, femininity, and simplicity all in one package. As usual I look for neutrals, but since they typically don't have to be combined with any other clothing you can often select bolder colors.
General options that are easy to dress up or down for travel are:
PLEASE NOTE: The majority of the items in this article are of higher price points than we typically suggest. When you are buying less clothing it's a good idea to look for well made, quality items, which generally come with a higher price tag. For wardrobe staples, I always look for the best I can afford. Take an inventory of you're your existing travel wardrobe, and look to fill the gaps on your next shopping trip.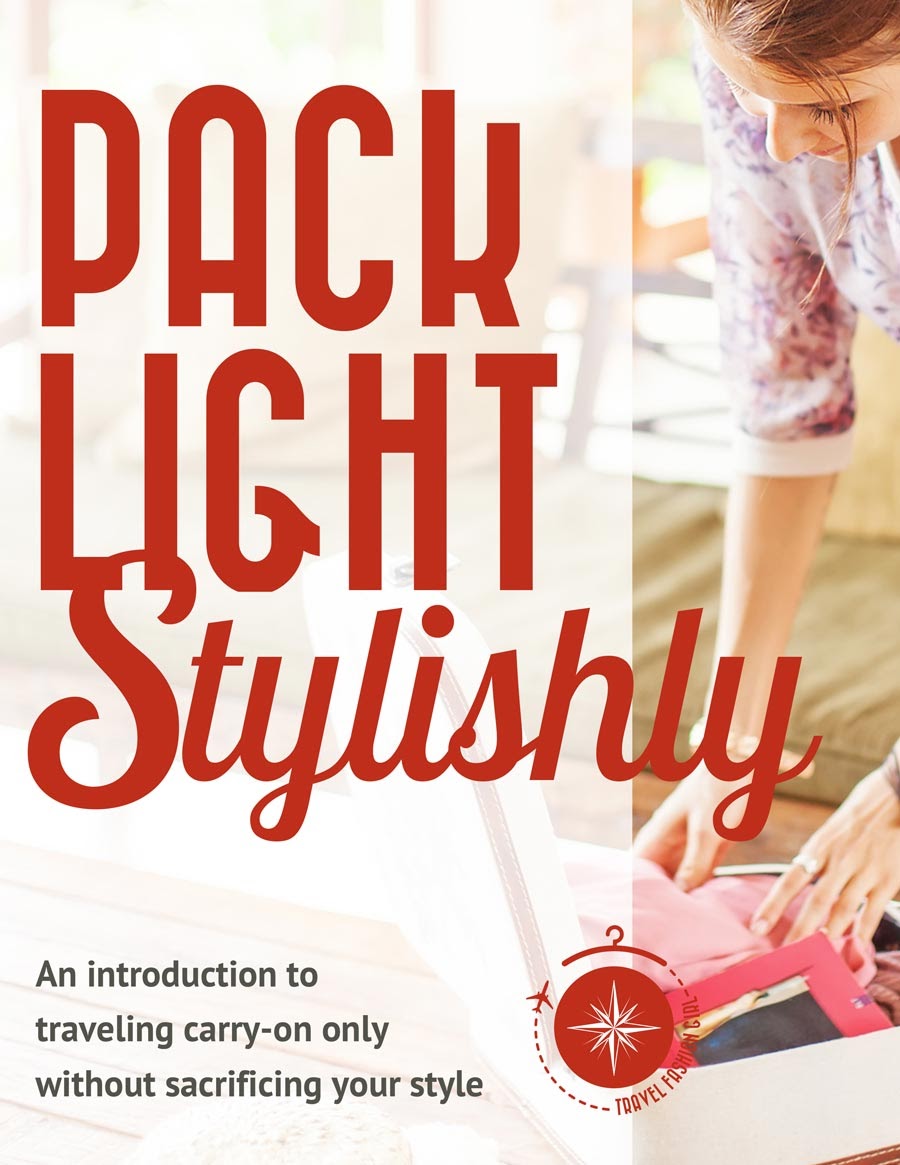 Need help creating a capsule wardrobe?
Savvy travelers know that a capsule wardrobe is the secret to traveling carry-on only. Pack Light Stylishly is our eBook that shows you exactly how to make a functional yet stylish capsule wardrobe for travel.
Learn more about Pack Light Stylishly here!
---
What are your tips on how to build a classic travel wardrobe? Share them below!
---
For more ideas on creating the perfect vacation wardrobe, please read:
---
LIKE THIS POST? PIN THIS PIC TO SAVE IT!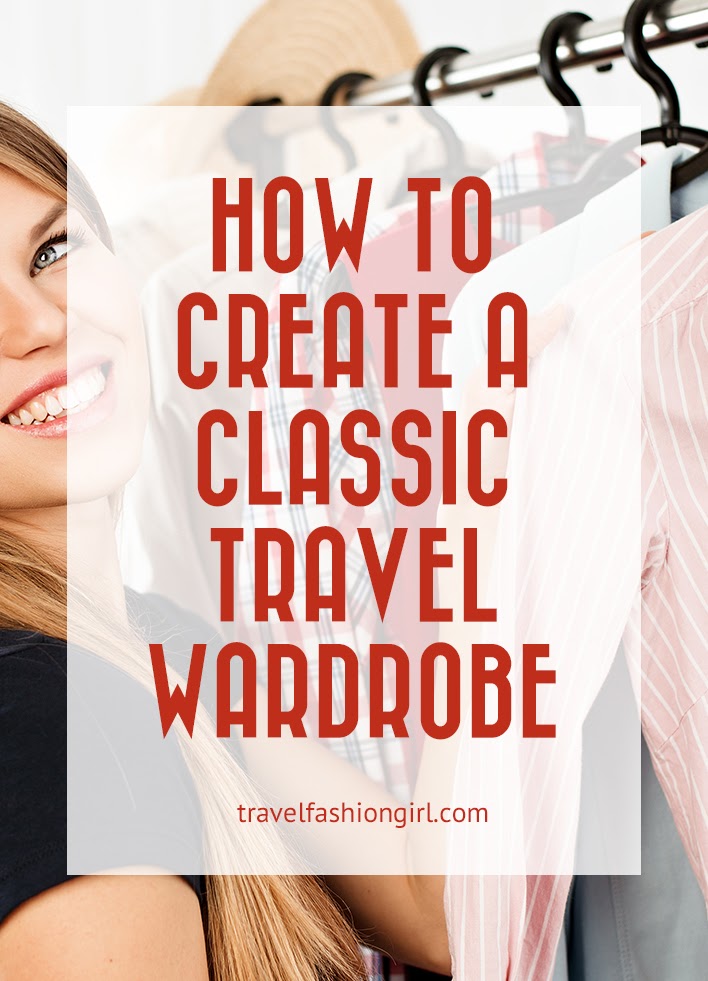 ---
We hope you like this post on how to build a classic travel wardrobe. Please share with your friends on Facebook, Twitter and Pinterest. Thanks for reading!
---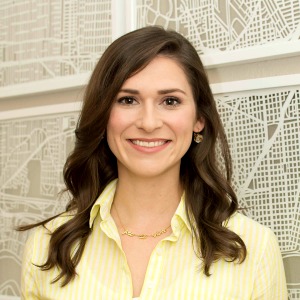 Author Bio:Niki is an interior designer and artist from Louisiana. In addition to her design work, she writes for local and online publications sharing her experiences and passion for travel. Niki is currently adding stamps to her passport while building her design practice, Niki Landry Designs.
---