Support TFG by using the links in our articles to shop. We receive a small commission (at no extra cost to you) so we can continue to create helpful free content. Thank you, we appreciate it!
Frustrated with the selection of plus size travel clothes for women? Let us simplify the options. Start by building your vacation wardrobe with these core pieces and add other items as needed. Keep reading to learn more!
For a complete list of size-friendly brands, take a look at the Plus Size Clothing section here!
---
Plus Size Travel Clothes for Women
Written by: Phebe Schwartz
---
I've adapted the style basics for those of us travelers who want to be stylish, classic, and elegant anywhere in the world.  These are the items that are always in my travel (and at-home) capsule wardrobe.  Yes, I carry more than these ten items, but since these are the core of my wardrobe, I could probably travel with just these pieces and be happy in most destinations.
These are my essential plus size travel clothes for women (all items shown in this post are available in extended sizing):
Tip: Want to pack light, use packing cubes to compress your clothing as shown in this video!
The white shirt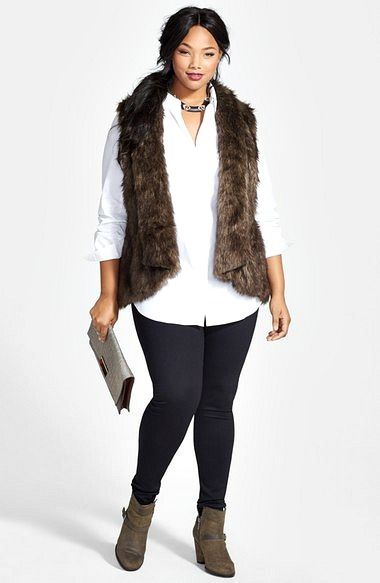 A long-sleeved white shirt is indispensable for travel.  This can be worn alone, over a tank or tee, under a sweater or blazer, with jeans or any slacks or trousers or a skirt.
Other options:
Lauren Ralph | Pintuck Linen Shirt | Oxford Dress Shirt
It can also be worn as an additional layer under or over the right dress. A white shirt or blouse can easily be dressed up or down.
A tunic length shirt can also be worn over leggings or a short skirt.  (Always carry a small stain stick or even a bleach stick to deal with those pesky spots.)  Of course, a color is great too – but white always looks elegant.
Black slacks
Trousers, Sweater Vest & Blouse  
Black is my neutral color of choice, and it works well for most women.  If you absolutely hate black, go with another dark neutral.
Other options:
Super-Soft Jeans | Capri Cargo Pants | Black Pants
Long or cropped, a basic tailored trouser that goes with everything is an essential travel item.  Find a great pair that suits the climate zone(s) you'll be traveling in, and that works with your body shape.
Casual Pants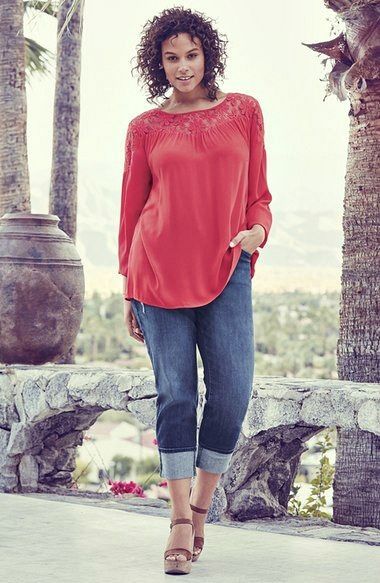 I learned the hard way that I need more than one pair of travel pants.  (I fell in a river.  Really.)
Other options:

Boyfriend Jeans | Bermuda Shorts | Capri Jeans
I like a casual cotton cargo, again in a neutral color that works with my tops.  The alternative would be dark-wash slim-leg jeans for my second pair of pants, but those tend to be my winter wardrobe.
Shorts or capris would be another option, especially when traveling to warm weather.
Skirt
My new favorite skirt is a straight viscose jersey skirt, in black, with a shirt-tail hemline; it comes to just below my knees, though most of the time I roll the waistband to bring the hem up to just above my knees.
Other options:
Striped Pencil Skirt | Maxi Skirt | Viscose Jersey Skirt
A basic A-line, straight, or pencil skirt in your neutral color will work with almost every top, and will work for everywhere but the beach.  Knits travel best and are more comfortable to wear.
Add leggings or tights for cold climates. Here are some tips how!
Dress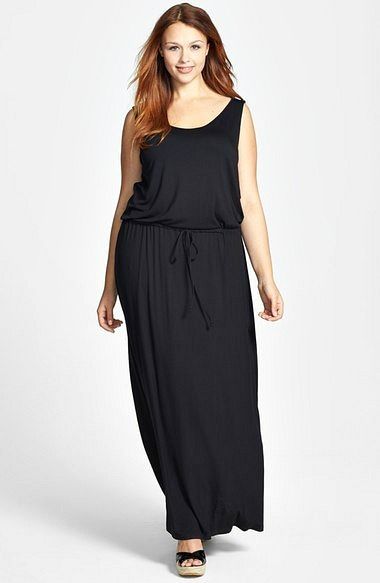 I'm a fan of the little black dress, though any basic dress works.  Look for a dress that can be worn casually or dressed up with accessories; works with a cardi/blazer/pullover; or could even go over a shirt.
Other options:
Shift Dress | Drawstring Dress | Pocketed Dress
Aim for a neutral color, and about knee length.  Maxi dresses are also wonderful, but if you're like me and not very tall, it's easy to be overwhelmed by too much fabric, so I keep it at knee length.
Travel Fashion Tip: High-low styles are a good alternative for women under 5'3"
Cardigan
A cardigan will keep you warm, polish up an outfit, and cover your shoulders when visiting religious sites or more modest countries.
Other options:
Cropped Cardigan | Jersey Wrap | Side Drape Cardigan
My cardi is almost always black, usually cropped, works with everything, and fits under a jacket for cold weather.  Since I wear so much black sometimes I go with a bright solid cardigan for contrast.
Don't pack more than one cardi – stick to a neutral that works with all items.
Tee shirt
The right tee will work with your slacks, your skirt, even under or over your dress.
Other options:
Textured Tee | V-Neck Tee | Dri-FIT Top
Tees are great, but if you have a muffin top, look for a long or oversized or A-line tee.  In an ideal world, we wouldn't have muffin tops.  However, an important part of traveling includes sampling local cuisine. Well worth it.
Colorful top
I like red as my pop of color, but any color or print that is great on you and makes you feel happy belongs in your travel bag.
Other options:

Striped Tunic Top | Blaire Printed Top | Crochet Front Top
This could be a sleeveless blouse, another tee, another sweater – just your favorite color and style.
Embellished top
Embellished Flutter Overlay Shift Dress
An embellished top with gold stitching, beads, or sequins worn with your skirt instantly becomes a dress for any fancy occasion.
Other options:
Illusion-Sleeve Top | Sleeveless Blouse | Lace-Hem Top
The same top will work with jeans, your slacks, even shorts.  Just be careful with the weight – often the embellishments can be quite heavy.
Jacket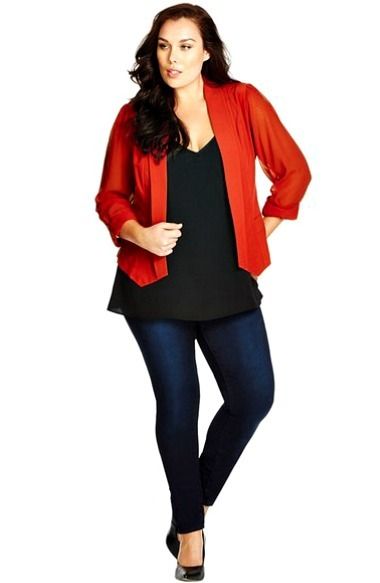 Drapey Blazer with Chiffon Sleeves
The perfect blazer can dress up a pair of jeans or cargo slacks and make you instantly chic.  With the black slacks or skirt, it will mimic a suit.
And with the dress, you are suddenly more put together.  A more casual option would be a jean jacket, leather jacket, or cotton jacket in a moto or military style.
Other options:
Roll-Tab Knit Hoodie | Fold Front Blazer | Denim Jacket
I will admit that I've yet to find my perfect blazer, but many working women already have this item in their closet.
Use this as your jacket on the plane, and keep in your bag while traveling.  I've often wished I had one with me.
Accessories
Border Print Top, Jeans and Accessories
Fabulous but comfortable shoes, a handbag that can be carried securely, a scarf or two in your best colors, maybe some earrings, a hat, all that.
Other options:
Comfortable Sandals | Crossbody Bag | Versatile Sandals
I tend to forget these items when I make my packing list, but the scarves and jewelry can be bought wherever you travel; these are often my favorite "me" souvenirs.
---
What are your tips on finding the best plus size travel clothes for women? Comment below!
---
For more plus size travel clothes tips, please read:
---
LIKED THIS POST? PIN THIS PIC TO SAVE IT!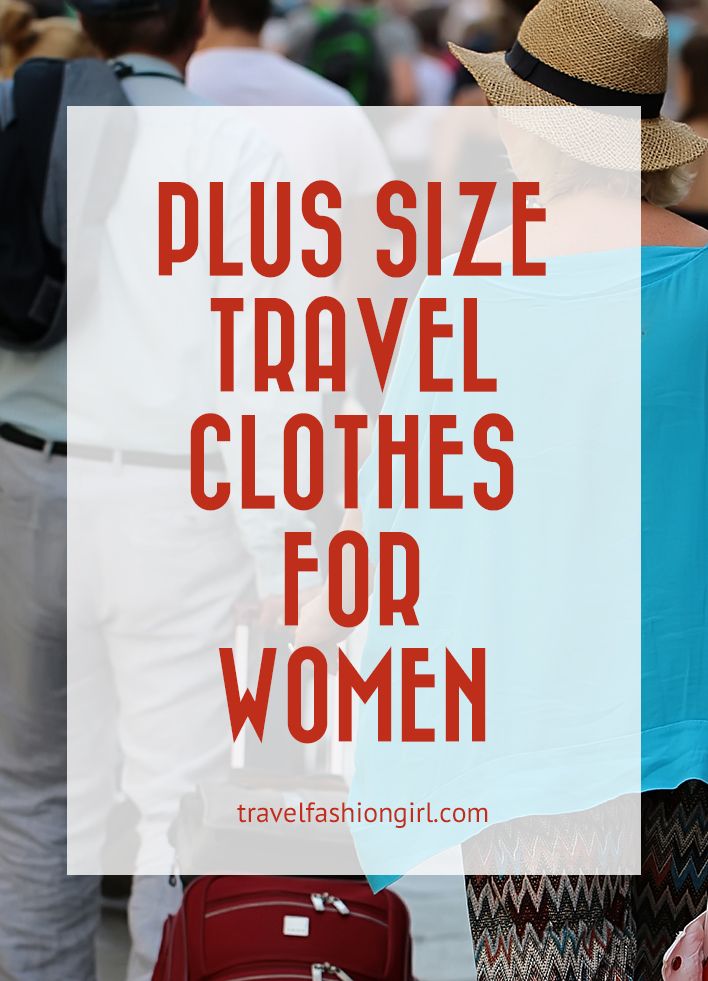 ---
Hope you liked this post on plus size travel clothes. Please share with your friends on Facebook, Twitter and Pinterest. Thanks for reading!
---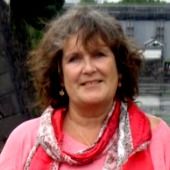 Author Bio: Phebe Schwartz started traveling at age 19, and hasn't stopped. Retired, she and her husband are traveling the world and having the time of their lives! The plan is to have no plan, the philosophy is that where they end up is where they are meant to be. Follow their adventures: Rolling Luggagers
---