Support TFG by using the links in our articles to shop. We receive a small commission (at no extra cost to you) so we can continue to create helpful free content. As an Amazon Associate, we earn from qualifying purchases made on Amazon in addition to other retailers featured on the blog. Thank you, we appreciate your support!
While browsing the Travel Fashion Girls Community Facebook Group I discovered one reader's incredible story of how she went from over-packer to minimalist and she's been kind enough to share it with you. Read on to learn how Deborah Jones masters the capsule wardrobe and read these 5 tips to learn how you can, too!
---
How I Mastered the Capsule Wardrobe 
Light Lessons by Deborah Jones
---
The Overpacking
I am not a traveler by nature…never even dreamed I would ever go anywhere. I grew up in a little corner of New Jersey, in the midst of a culture that did not embrace travel. But as my life evolved, I found myself traveling frequently during the pivotal point in the airline industry as security demanded unfathomable changes.
I am not a traveler by nature…never even dreamed I would ever go anywhere. I grew up in a little corner of New Jersey, in the midst of a culture that did not embrace travel. But as my life evolved, I found myself traveling frequently during the pivotal point in the airline industry as security demanded unfathomable changes.
Read these tips on how to move quickly through security.
I was accustomed to traveling as a "girly-girl." I never gave any thought, rhyme, or reason to my packing rituals. The only way I knew to pack was outfit by outfit (none of which were to be reworn or laundered).
Read this post on how to do the laundry while traveling!
If I were traveling for two weeks, I would bring 14 outfits, 10 pairs of shoes, and a briefcase or train case full of costume jewelry and accessories!
That was my comfort zone….until one day, the universe decided to teach me the lesson of a lifetime.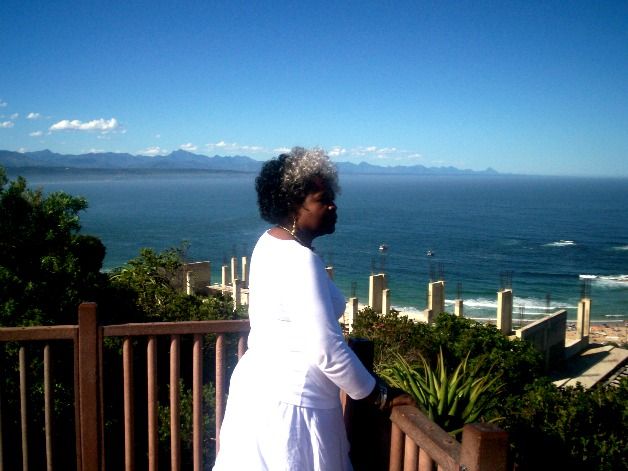 The Quest
I was on my way to South Africa and had a 12-hour layover in London. I had a 22" rolling fully loaded carry on, along with with a 14" aluminum briefcase stuffed with costume jewelry.
As I attempted to go through security, I was informed that my briefcase was ¼ inch too large, and the agent demanded I check it.
Not sure what's a personal item? Find out.
I was savvy enough to know not to check my jewelry, so I refused. I walked away, intending to find a shop where I could purchase a smaller carry-on.
I was unsuccessful, so I went to a gate agent for my airline, who was kind enough to give me a small tote bag so that I could check my empty briefcase. I found a bench, sat down, and was about to open my briefcase when I looked up and realized that I was surrounded by armed officers who were watching me open my bag!
Who would think something so innocuous could inspire such suspicion?
I was frightened beyond words, but I continued to open my briefcase as they watched me pull gobs of necklaces and earrings out of the "dubious" case, and stuff them into my new tote bag. Once they were satisfied that I posed no threat, they walked away without saying a word to me but giving an "all clear" in their walkie talkie.
Traveling wit jewelry? Here are a few tips on packing and organizing.
Well, needless to say, I nervously checked the empty bag, went through security and found a quiet traveler's room where I could calm down and meditate on the vast changes of airline travel.
I had a 12 hour layover to contemplate why I felt the need to travel with SO MUCH STUFF.
I did finally arrive in South Africa. I donated the briefcase to someone, and I gave away most of what I was carrying.
Upon my return to the States, I was faced with a journey to Israel. I packed better than I used to (no briefcase with jewelry!), but I was STILL too heavy. I brought a 24" suitcase and a 22" carry on.
Can't choose the right travel luggage? Read these awesome tips!
Imagine my stress when we arrived in Israel and the plane offloaded us on the tarmac!
We had to walk across the field and climb what looked like an IMPOSSIBLE set of stairs carrying BOTH pieces of luggage! It took me two weeks just to recover from THAT burden!
Don't let a heavy bag weigh you down. Read this post on how to save weight in your baggage.
Those experiences set me on a quest to learn how to pack efficiently and concisely.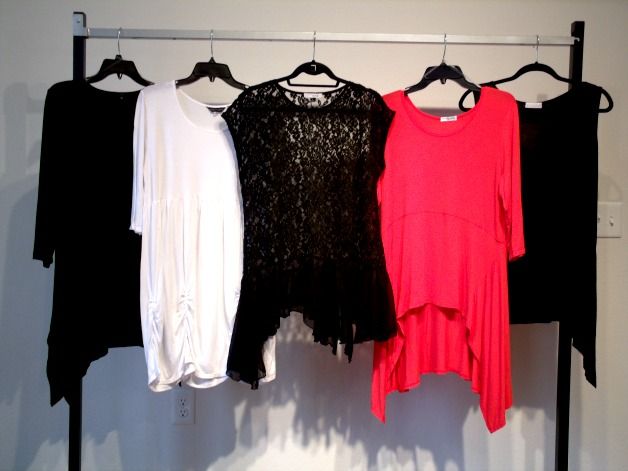 The Minimalista Packing List
I am a moody, creative person, and I crave daily variety, so it took me a while to master the travel wardrobe capsule concept. This is where TFG really helped! Alex's approach really made the concept gel for me.
So after many false starts, I have finally come up with a wardrobe capsule that works for me…with only 8 pieces of clothing!
Take a look at these sample packing lists for inspiration on how to create the travel wardrobe that's right for you.
I am 60-ish, and opt for the Lagenlook style since I am more "Bellylicious" than I care to be (LOL), so my capsule consists of 3 asymmetrical tops, and 1 vest in jersey, 1 black lace vest, and I opted for ankle-length skirts, which include one reversible black and gray reversible skirt, and a black cotton ruched skirt. I added one gray and black printed swing and two scarves to add versatility.
The looks to be obtained are as infinite as your own personal creativity, and at last count, I discovered over 40 looks from these basic 8 pieces!
Learn how to easily mix and match travel clothes.
And the greatest thing about this capsule is that every piece was purchased for $30.00 or less! Finally! My dream came true!  I can travel LIGHTLY without feeling deprived! I could actually travel with a simple tote bag! I'M CURED!!! Thanks Alex!
---
Here are some of the travel accessories that can help you pack light: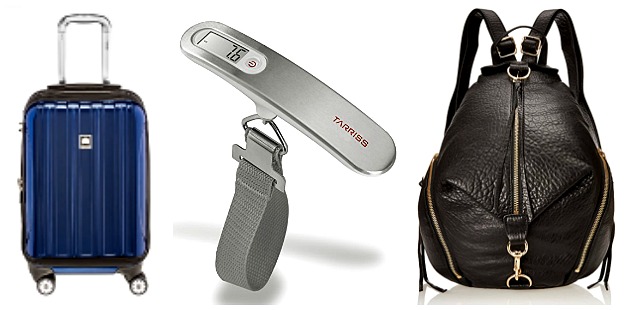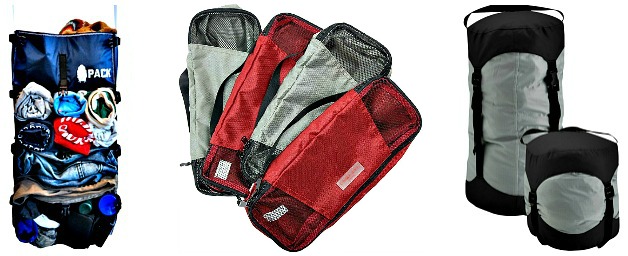 Suitcase I Luggage Scale I Backpack I Pack Gear Organizer I Packing Cubes I Compression Bag I Toiletry Kit I Stackable Containers I Travel Tube
---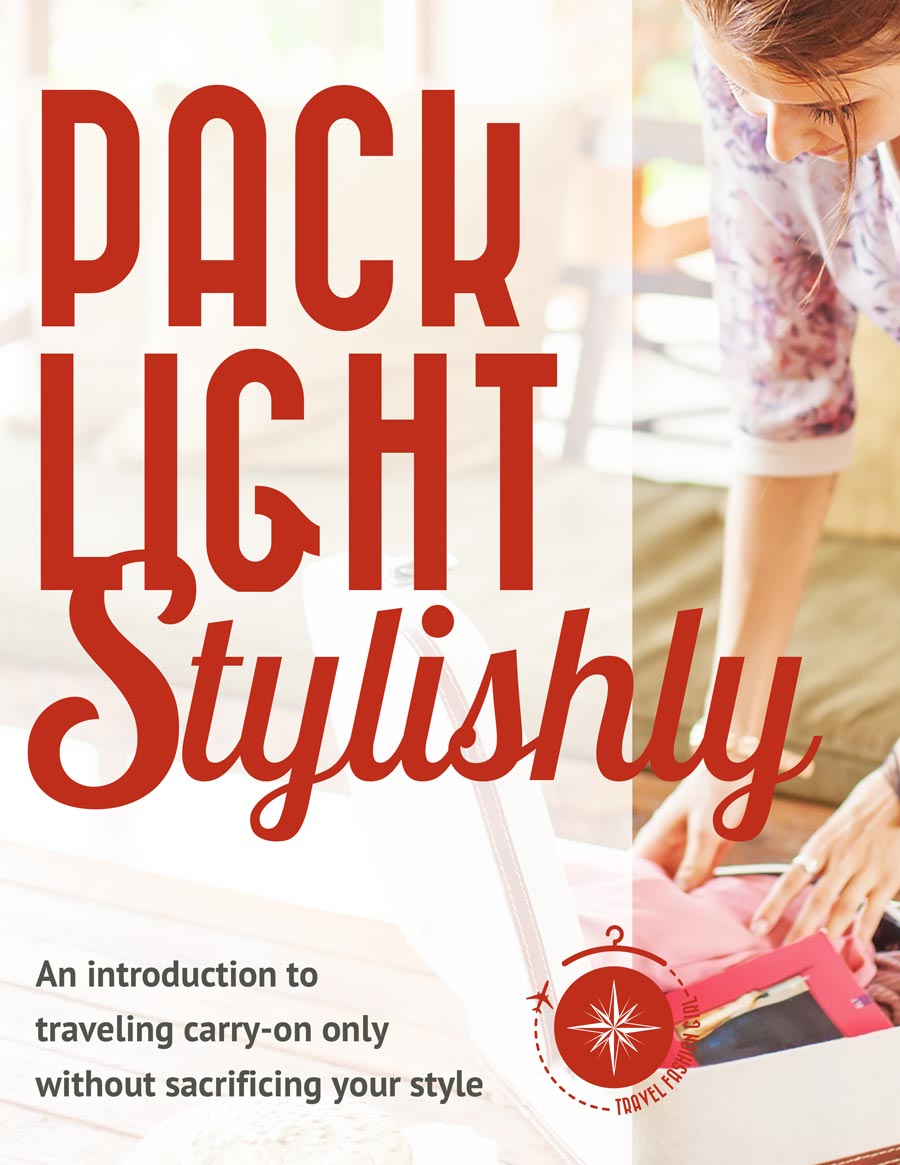 Need help creating a capsule wardrobe?
Savvy travelers know that a capsule wardrobe is the secret to traveling carry-on only. Pack Light Stylishly is our eBook that shows you exactly how to make a functional yet stylish capsule wardrobe for travel.
Learn more about Pack Light Stylishly here!
---
Want the ultimate guides for packing light? Read our Pack Light Stylishly book to get started and take our master class if you're ready to Stop Overpacking!
---
For more tips on how to pack light, please read the following:
---
LIKED THIS POST? PIN THIS PIC TO SAVE IT!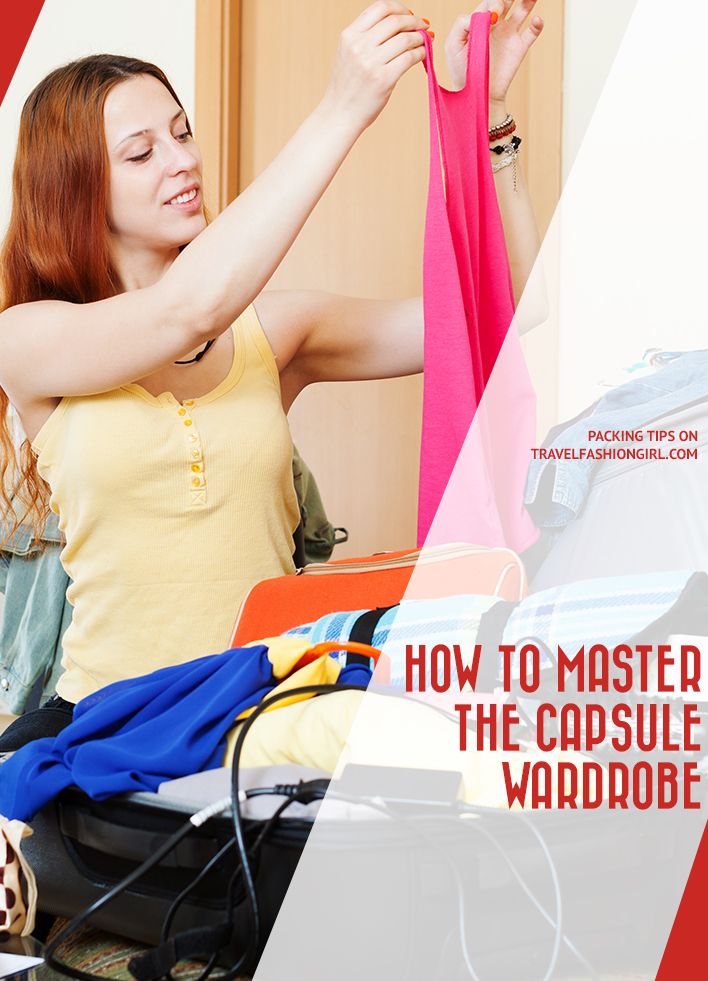 ---
If you'd like to share your travel wardrobe ideas, please contact me to submit your packing tips. Please share this post with your friends on Facebook, Twitter, and Pinterest. Thanks for reading!
---