Support TFG by using the links in our articles to shop. We receive a small commission (at no extra cost to you) so we can continue to create helpful free content. As an Amazon Associate, we earn from qualifying purchases made on Amazon in addition to other retailers featured on the blog. Thank you, we appreciate your support!
Planning on a mix of outdoor activities and city sightseeing? With one set of packing cubes, you can pack for multiple activities in one bag. Find out how!
---
Packing for One Trip with Different Activities
---
Welcome to our 5 Days, 5 Ways to pack series! In this series, we're sharing our tried-and-true tips for using packing cubes like a pro. This is part 5, and here is the rest of the series:
In the final post of our series, we're showing you how to pack for one destination with different activities using four slim carry-on packing cubes. It's quite often that I do multiple activities, whether it's speaking at a conference and then going hiking the next day! Though it can seem daunting to judge what to pack for various scenarios, sticking to lightweight fabrics that you can layer or re-wear is the key! 
Watch this packing cubes video tutorial:
Watch this video and learn how to pack for different activities
For this example, let's say you're heading to Peru for a week. You plan to visit Lima and sightsee, but you're also embarking on a four-day Machu Picchu trek. 
Here are just one of the many ways you can pack for your trip with four packing cubes!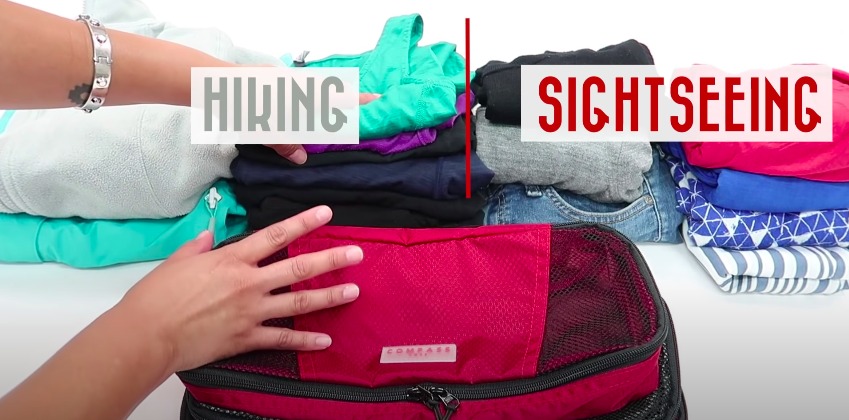 How to Plan for Your Different Activities
First, you'll want to have an idea of all the items you need. For the trek to Machu Picchu, Peru has a colder climate with occasional warm days in the city for sightseeing, so you may want: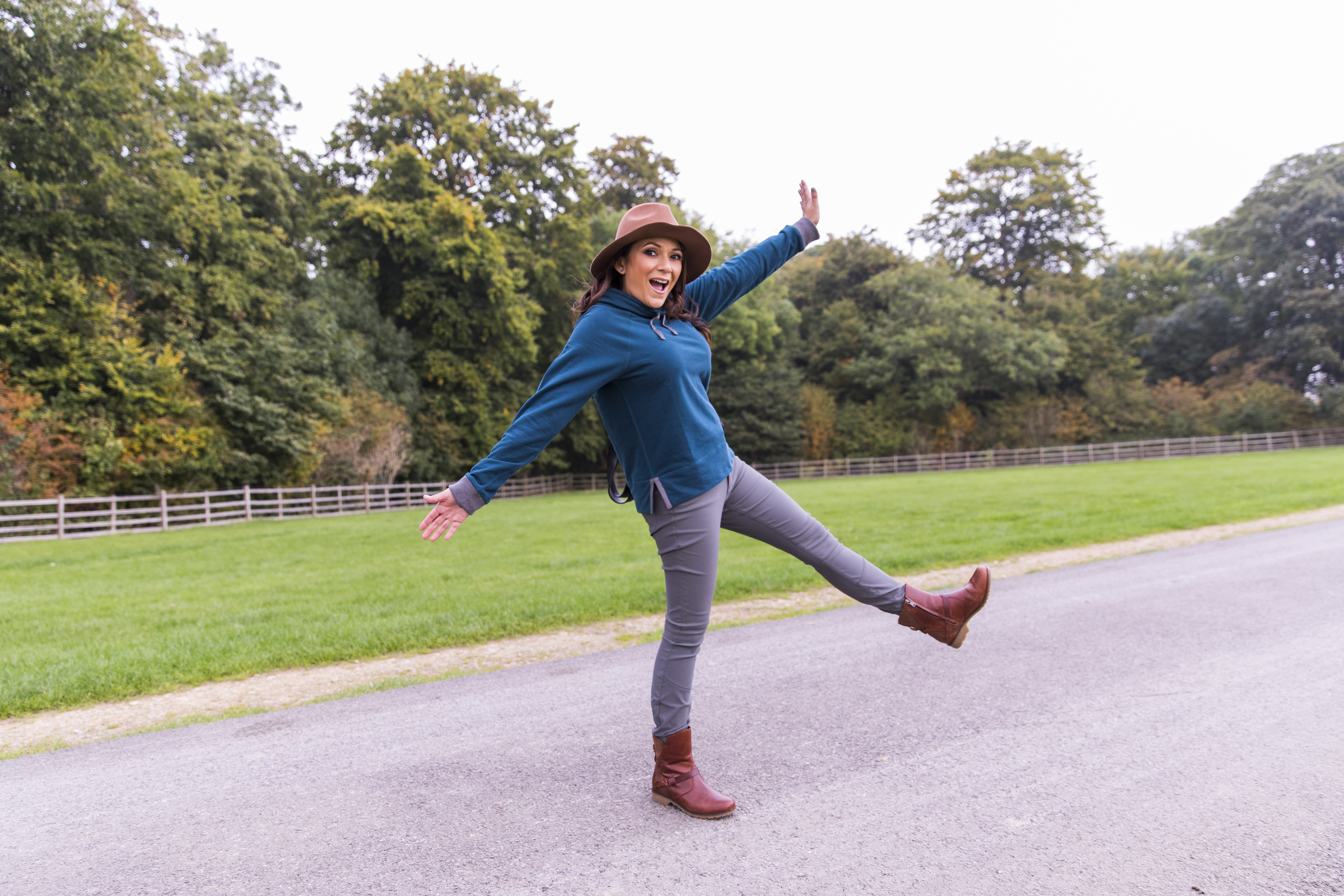 TFG Editor during her UK trip
The goal for a trip with different activities is to choose versatile options so you can save space in your suitcase. For example, the Skechers Go Walk pants are huge reader favorites for a travel pant because they would work for the Machu Picchu trek but could also be dressed up for city sightseeing.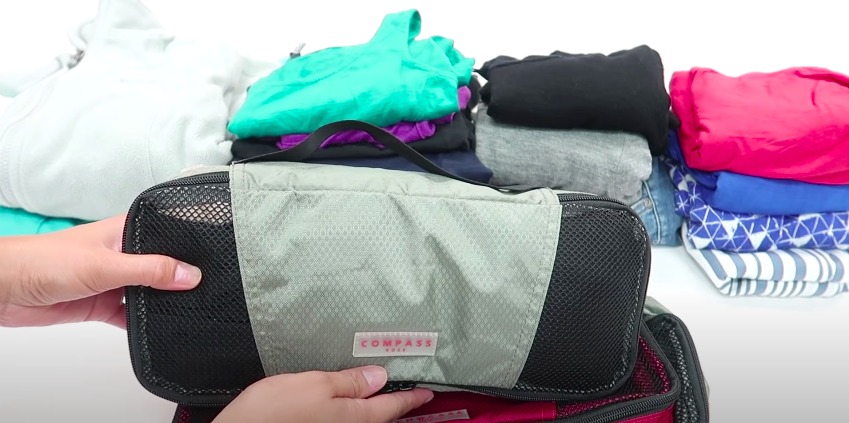 Use one packing cube for all your essentials
Packing Cube 4: The Basics
For tricky packing situations like this, start with the simplest: your basics. Grab the number 4 packing cube. This is a smaller cube so it's perfect for small items like undergarments. For this, you could pack:
Bring enough socks for one pair for each day. The silk thermals will help you stay warm if the temperature drops. Start by packing the underwear and bras. Then, roll the leggings and silk thermals, and fold the tank.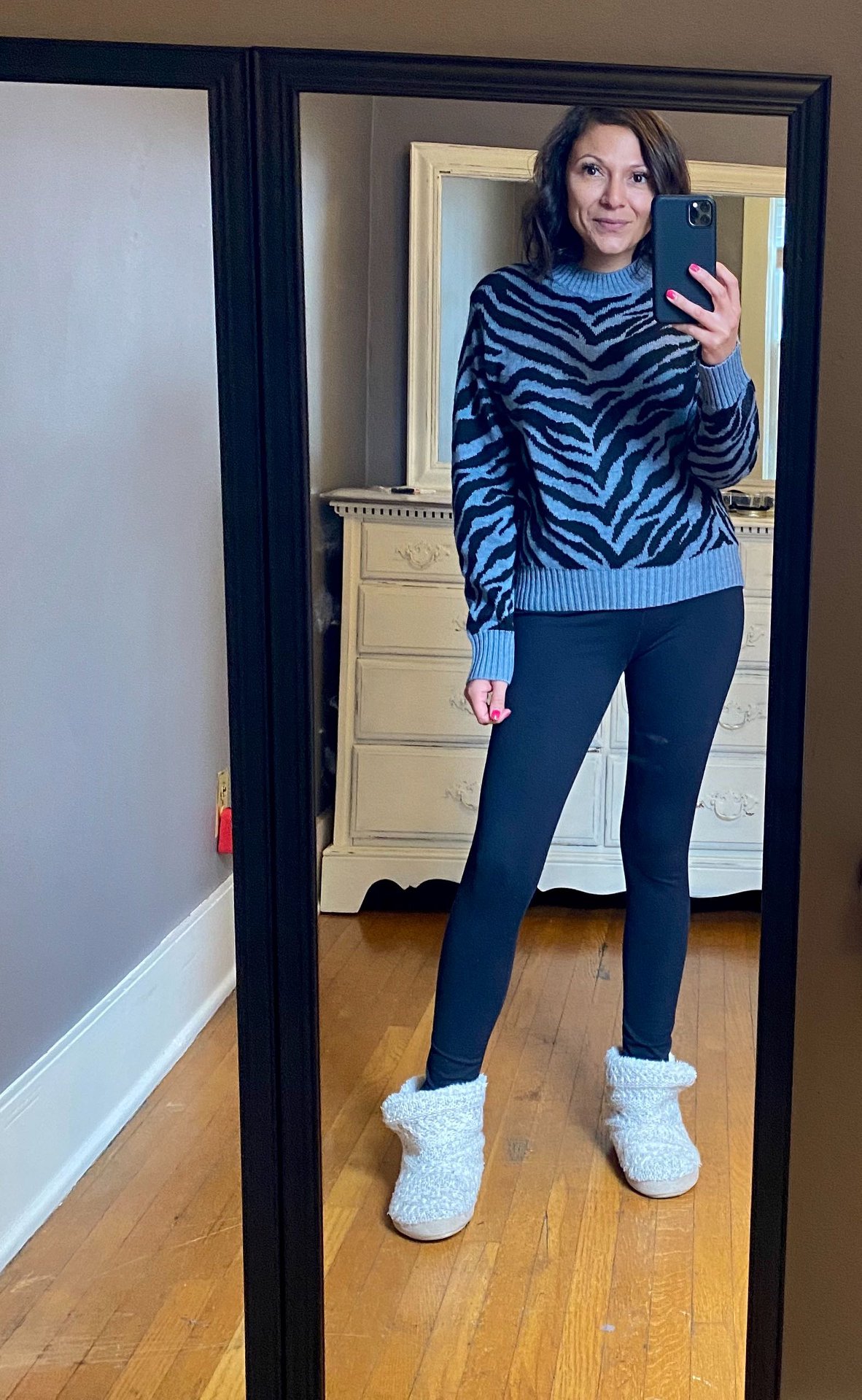 Wearing Zella Live In High Waist Leggings as loungewear
In the remaining space, slip the socks in around the other items. Get the easiest packing cube out of the way so you can move on to the next!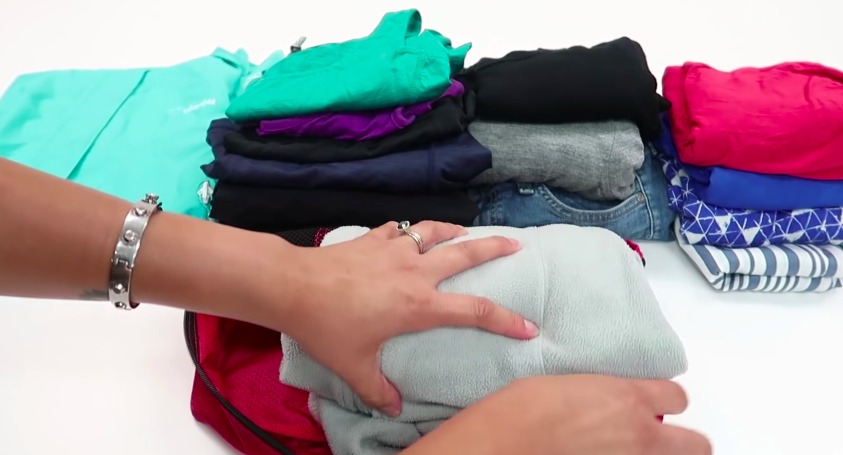 Start with your fleece jacket in packing cube 3
Packing Cube 3: Outerwear (Bulky Items)
Next, it's time to tackle the bulky items. Use packing cube 3 for these items as it's roomy enough for jackets (even two of them!). For this, you might pack:
To roll, start by zipping up the fleece jacket and then fold over the sleeves so they're stacked on top of each other. Take your time to fold the fleece in a nice way before moving on to your waterproof jacket.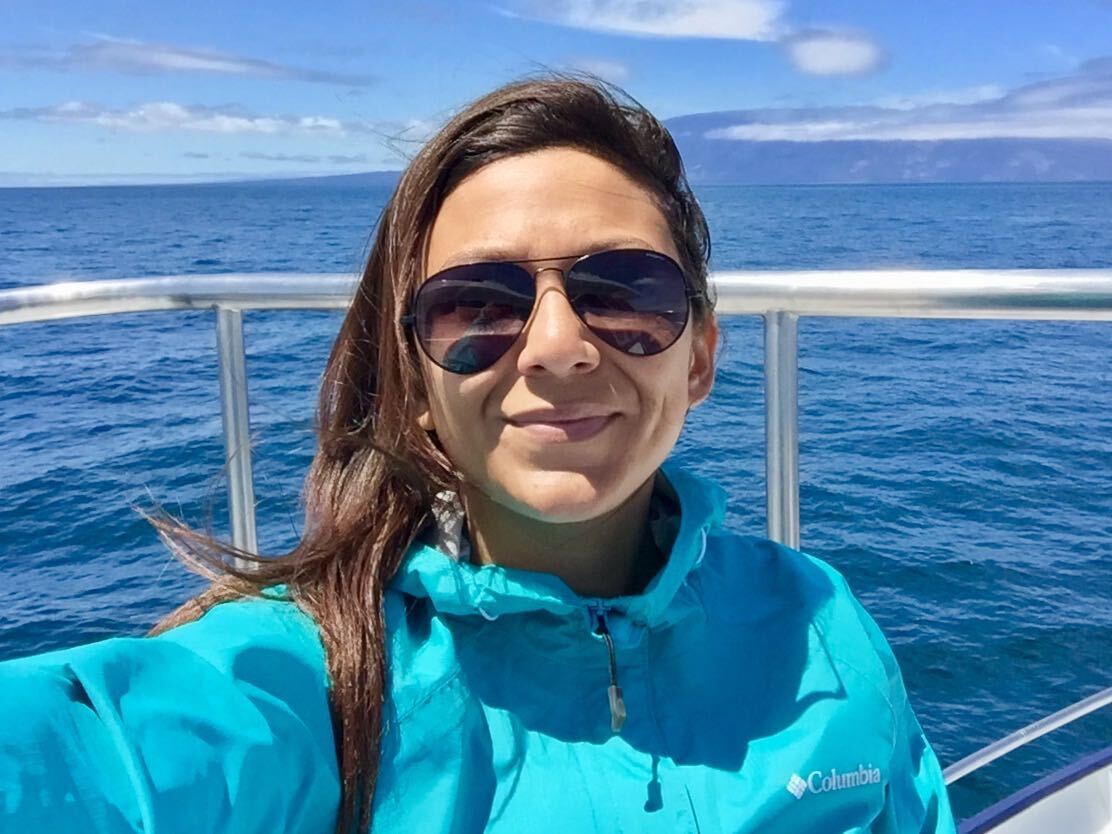 Wearing Columbia Arcadia jacket
Then roll the jacket so it ends up in a cylinder shape. Add it to the packing cube and start to close it. As you zip, put your finger in between the zipper and the fabric so the clothing doesn't catch.
Even with these two bulky items, there will likely be some room left in the packing cube. Leave it slightly unzipped so you can add small items to it later if needed.
Tip: Even a packable down jacket can still be tricky to pack, but it's all possible with the packing cubes because they help compress your items.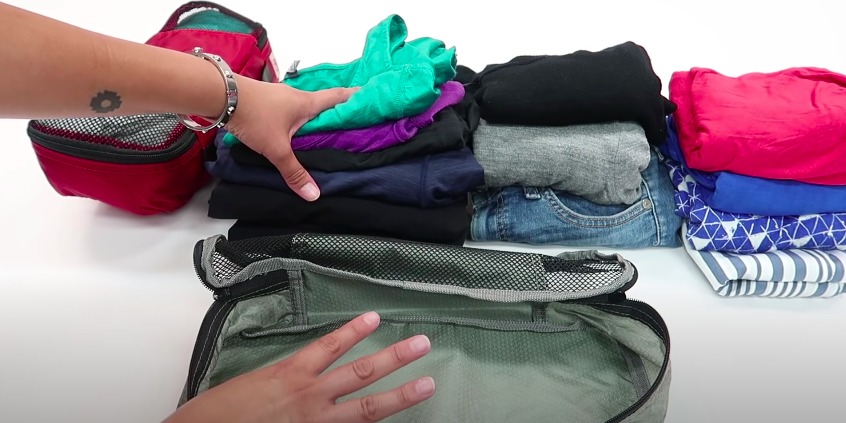 For hiking Machu Picchu, only four items are necessary!
Packing Cube 2: Activewear
Next, move on to packing cube number two for your activity outfits. This is a standard size cube that I think is the most versatile for trips. Not too big, yet not too small. For this example, we're packing for the Machu Picchu trek. For a four-day hike, pack: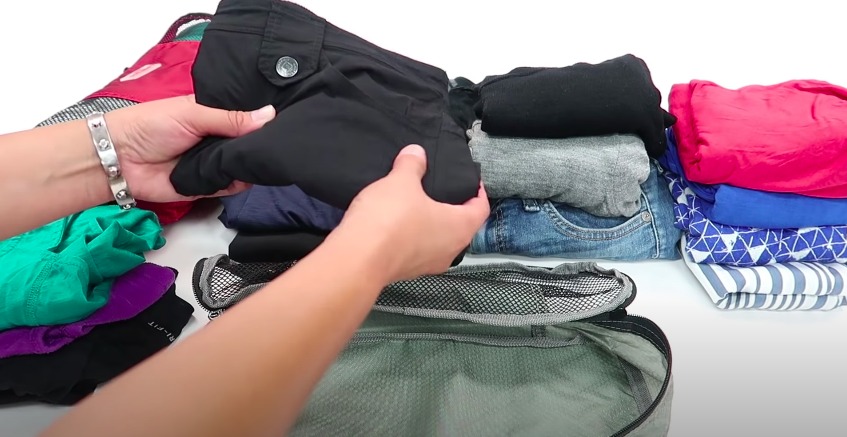 Make sure to add Leggings to your hiking must-haves!
Having done this trip twice, what I've found with this particular hike is that one pair of pants works for the first three days. I was actually caught in a mudslide on one of the treks, so make sure that the fabric you're using can easily dry overnight. 
I was very lucky that the pants that I had were a quick-dry fabric so the mud dried overnight. Some quick dry pants that would be good for situations like this are the Eddie Bauer Trail Tight Leggings or the Columbia Saturday Trail Pants.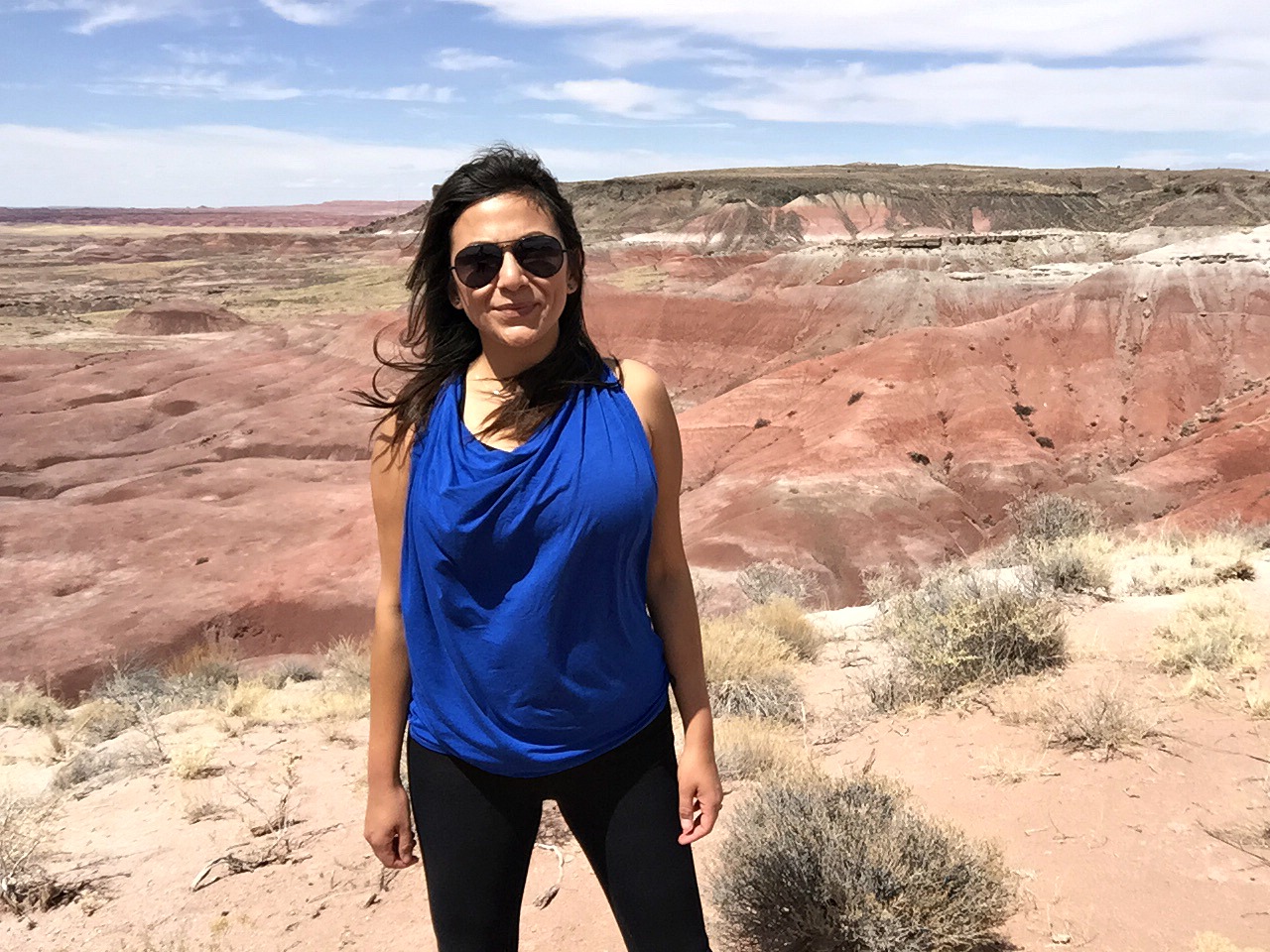 Wearing Zella Live In Leggings and Michael Stars Top
The leggings serve two purposes for the trek. One is that you can sleep in them as pajamas and then wear them for pants on the last day of the trek.
As the weather can get chilly, a long sleeve layer in a quick-dry, outdoor fabric can help you stay warm. You can layer this over any of the three tops throughout the day. If the weather gets even colder, layer a long-sleeve top of a short sleeve. Then put on the fleece and waterproof jacket. If you're going during a colder time, then add your thermals.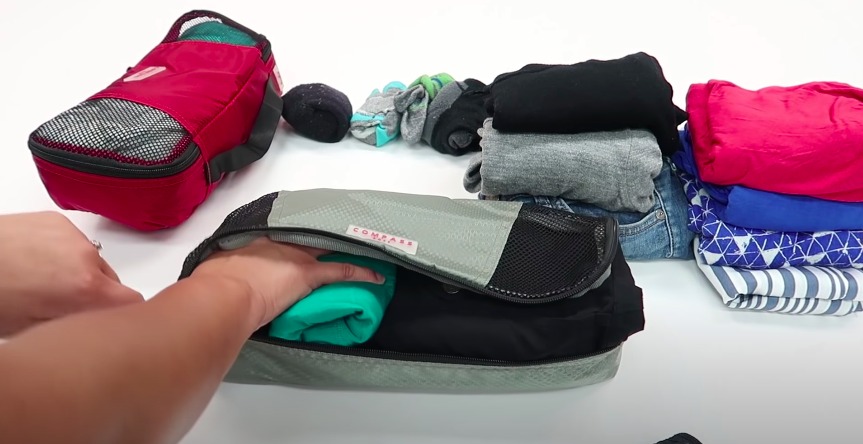 Don't forget at least two merino wool tops for layering!
To pack your activewear, start by folding the two pants and rolling the tops. You can save space by choosing tops to wear on your hike or trek that you can also wear with your jeans to sightsee. Once these items are folded and rolled, zip up the packing cube.
Tip: The key to activewear is making sure to cover different weather and external conditions and layer. Also, having the right quick-dry, light fabrics means you can organize and compress your items easily in the packing cubes,.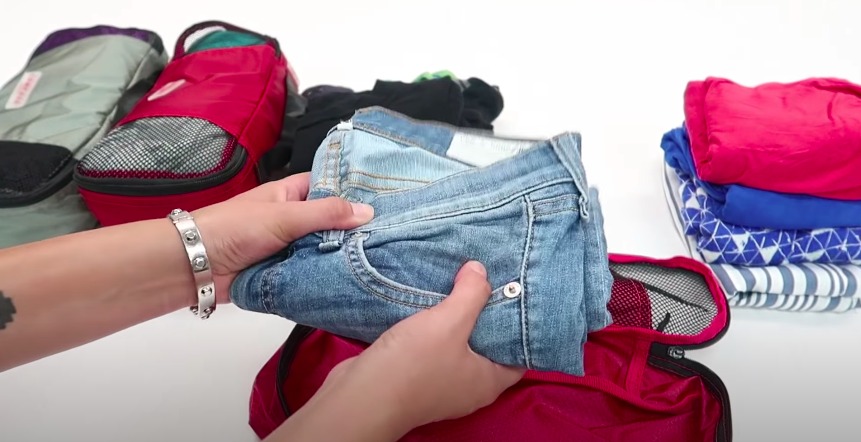 Jeans for Peru work because of the mild weather!
Packing Cube 1: Sightseeing Outfits
For the last packing cube, pack your sightseeing clothing. For this, pack: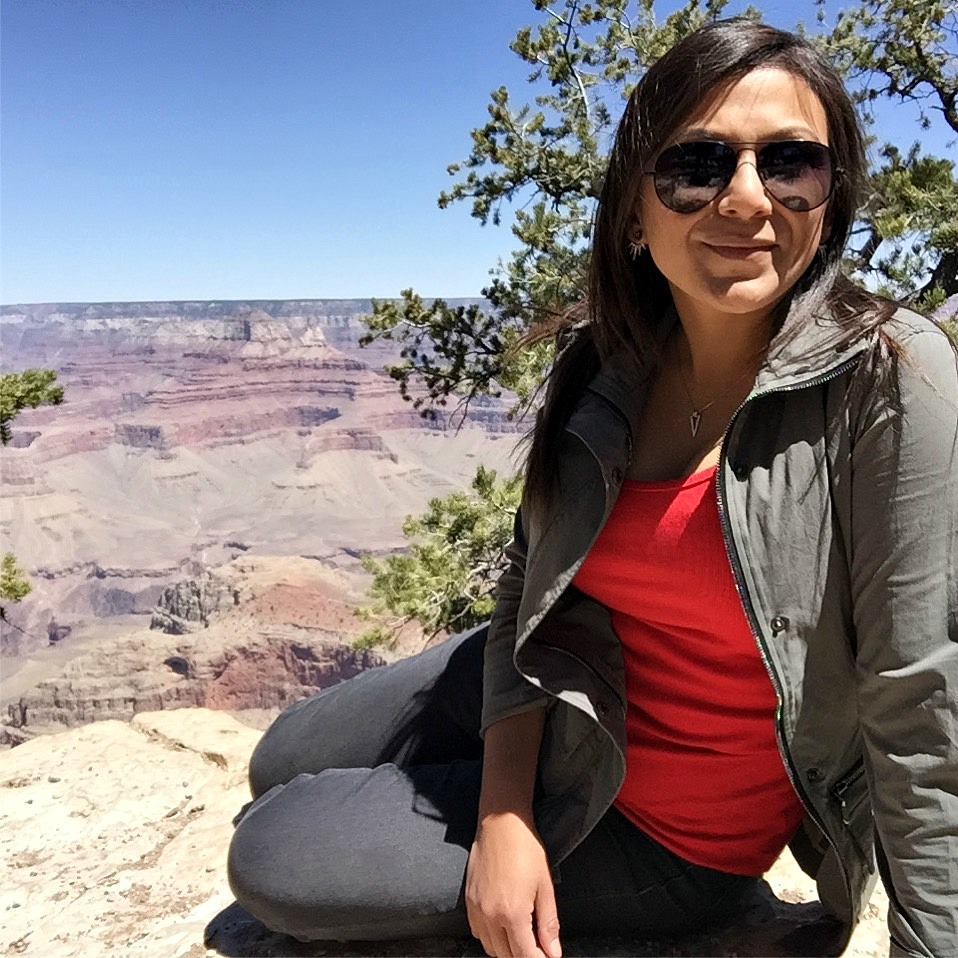 TFG Editor during her Arizona Road Trip
Jeans are awesome for Peru during the day because the weather is mild. You can pair them with the sleeveless tops and layer with the merino wool tops if it gets chilly.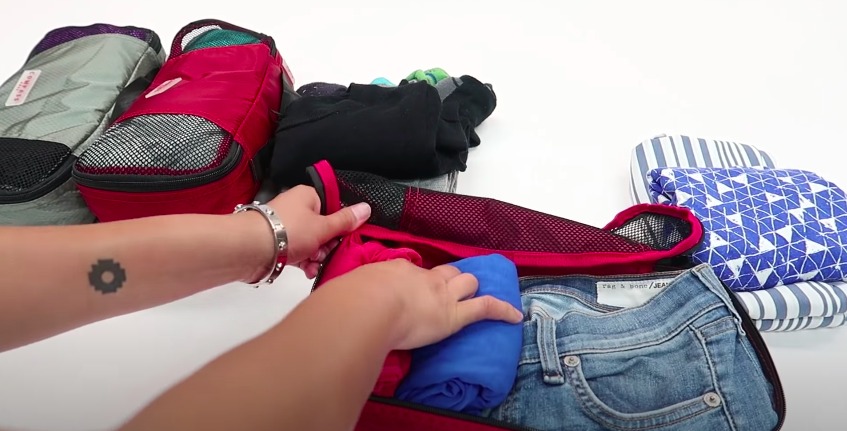 Pack a sleeveless top to layer for sightseeing
Rolling sometimes gives you more space in your packing cubes, so start by rolling the jeans and start zip up the cube as you go to compress. Then, you can add the dresses by rolling or folding them.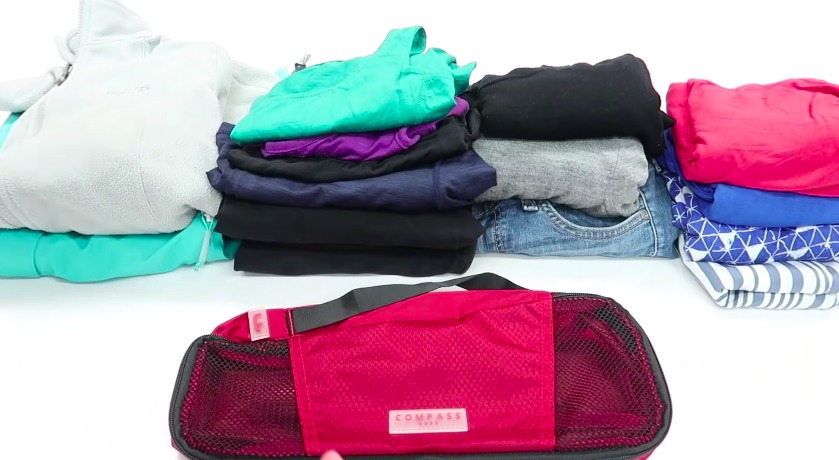 The Maximista Packing List
Wondering how we settled on these items? We're relying on our Maximista packing list, which is one of our TFG signature packing lists. This is our largest, which features 15 pieces. We also have a Minimalista six-piece packing list, an Essentials 10-piece packing list, and a Classic 12-piece packing list.
With these items packed in your cubes, stack them flat in your suitcase and you're ready to jet-set! Safe travels!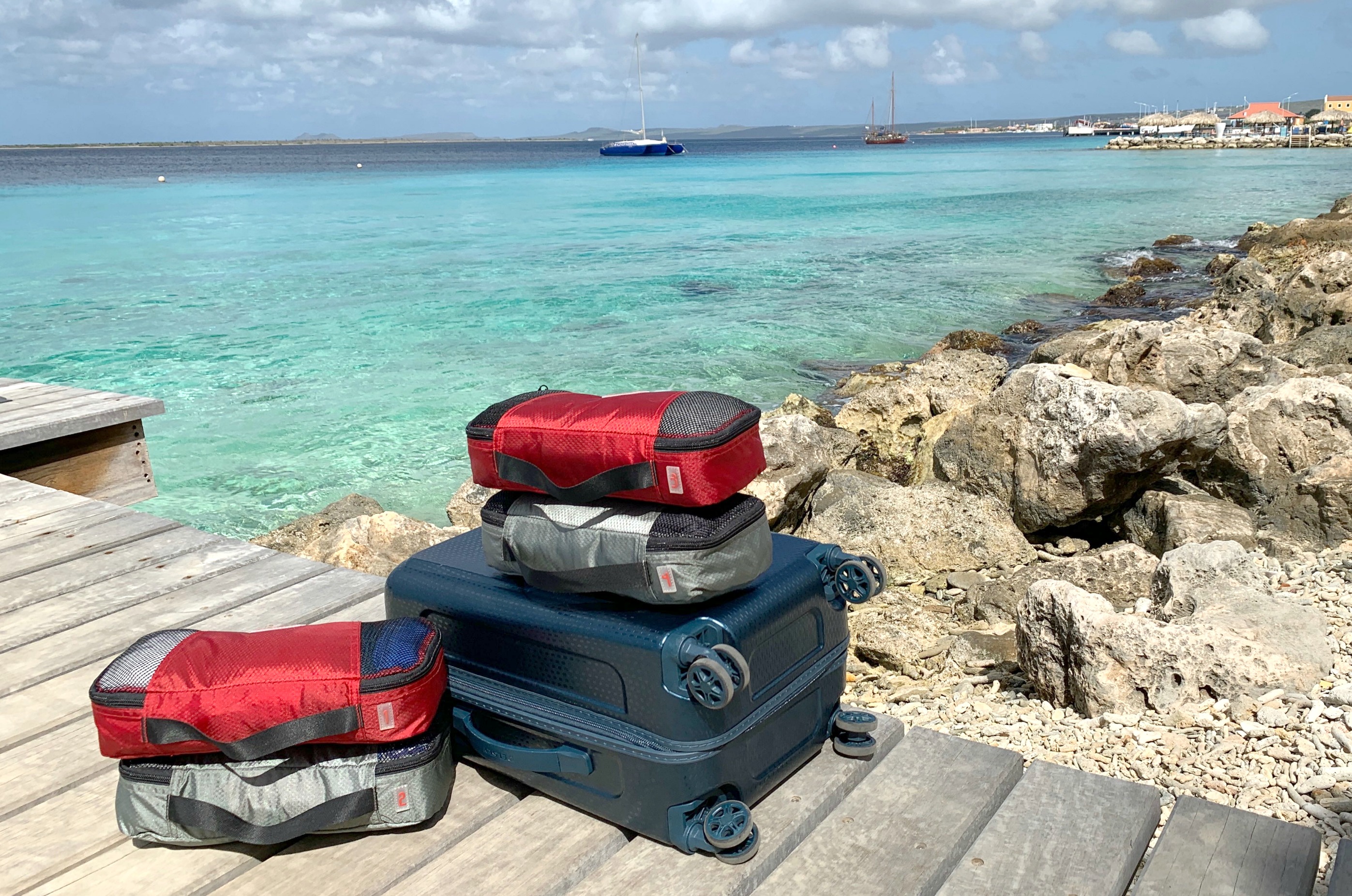 Compass Rose Slim Carry-On Packing Cubes
Packing Cubes for Multiple Activities in One Location
When we travel, we're not always heading to one terrain, such as only the city or the great outdoors. Often, we might be visiting a diverse locale to explore both the concrete jungle and rugged terrain out in the wilderness.
As we've demonstrated, with a little careful planning, you can fit everything you need in just four Compass Rose slim packing cubes and enjoy all the activities you have in mind at your destination!
If you'd like to know more about the Compass Rose packing cubes, check out this review to get the full scoop!
---
What are your tips on how to pack for one trip with different activities? Share in the comments!
---
For more tips on travel packing cubes, please read:
---
LIKE THIS POST? PIN THIS PIC TO SAVE IT!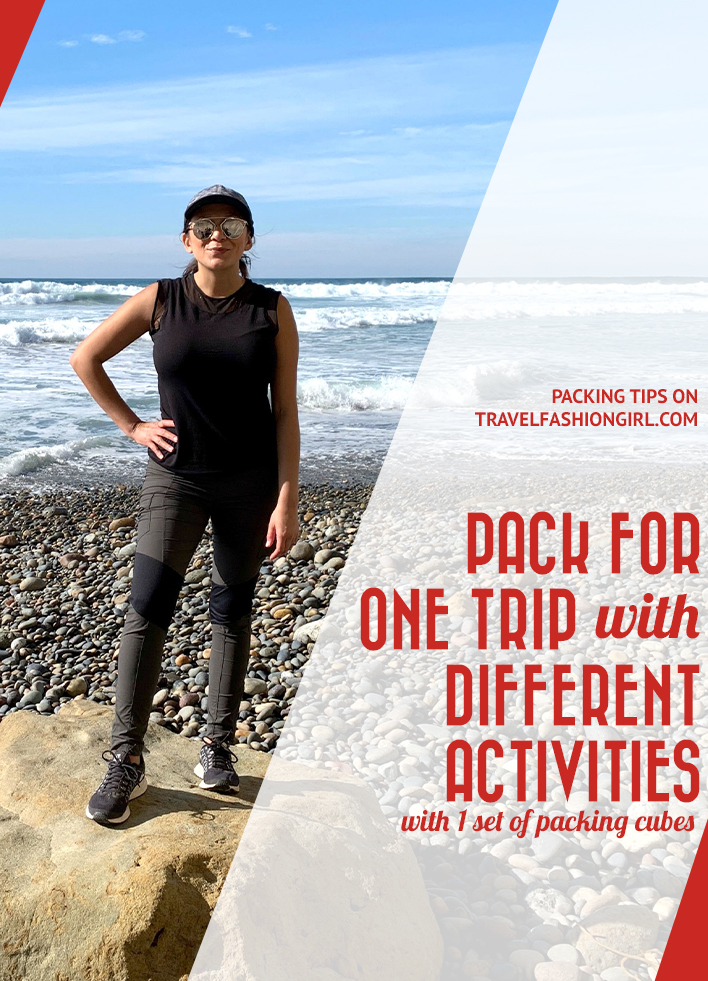 ---
I hope you like this post on how to pack for one trip with different activities. Please share with your friends on Facebook, Twitter, and Pinterest. Thanks for reading!
---