Support TFG by using the links in our articles to shop. We receive a small commission (at no extra cost to you) so we can continue to create helpful free content. We earn from qualifying purchases made to the featured retailers. Thank you, we appreciate your support!
Planning to visit Peru and make the epic trek to Machu Picchu? Congratulations! Start by reading this helpful Machu Picchu packing list – it tells you exactly what you do and don't need during this adventurous trail.
You might be wondering where on earth to leave your luggage behind during the big trek. Do you bring everything with you, pay porters to carry it all, or leave it somewhere? Keep reading to find out!
---
Machu Picchu Luggage Tips
---
Travel Fashion Help! Reader asks:
Do you have a recommendation for a good day pack to take on the trip to Machu Picchu? We are taking a two-week trip and Machu Picchu is just one stop. Do we take all of our belongings with us on the trail or is there someplace to leave those before your hike so we only take what we need? Thanks!
TFG Says:
Start by reading these posts:
Whether you leave your stuff at your hotel in Cusco or take it with you depends on your trip. Most people leave it at their accommodation in Cusco because they start and end the Machu Picchu segment of their trip there.
However, I did see some backpackers who carried all their stuff the entire way because they were doing the trek on their own and needed to carry their own camping gear.
Are you on an organized tour through Peru like the one I did with G Adventures? If so, ask them if there is a place to leave your stuff behind.
Alternatively, are you planning to do the trip on your own? You can easily leave the main bulk of your stuff at your accommodation in either Cusco or possibly Ollantaytambo.
I've done the trek twice and left the majority of my gear behind both times. For the trail, I transfer over just the items I need into a daypack and organize items with one or two slim packing cubes.
In one instance, I did the Lares Trek in July, which consisted of 3 days hiking and camping. I took a small 15L daypack with just my daily essentials such as snacks, layers, and water while a porter carried my clothing, toiletries, my sleeping bag, and sleeping mat.
This is an example of what I took on the trek plus thermals, snacks, and water: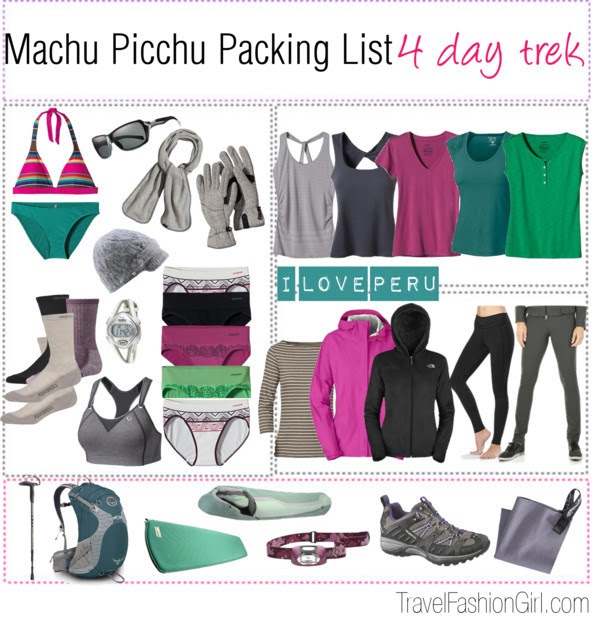 In another instance, I did the Inca Jungle trek in February, which consisted of 4 days hiking and 3 nights sleeping in local guesthouses. Without the need for camping gear, I realized that I actually didn't need as much stuff as I thought I would so I took a 20L daypack with everything I needed and carried it all myself with no porter to help.
This is an example of what I took on the trek plus sleeping liner, travel towel, snacks, and water: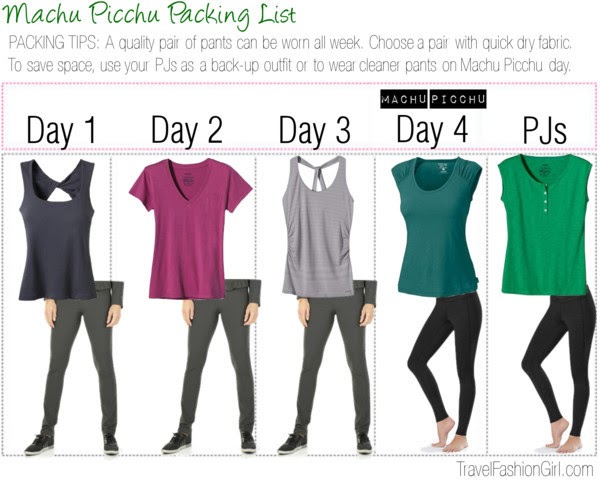 Learn more about the items I packed in this Machu Picchu Packing List!
You'll want to take only what you need and either plan to carry it on your back or pay a porter to carry it for you (if available).
If you're not carrying your own camping gear, a good daypack for this trek should be a minimum of 15L and maximum of 25L with space for you to insert your water bottles on the outside. An external pocket is always a bonus, too so you can easily access important things.
Creating an interchangeable capsule wardrobe is the key to simplified packing.  
Here are some suggested day pack examples: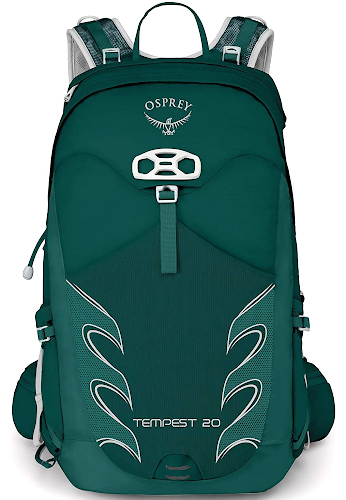 Top Choice: Osprey Packs Tempest 20 Backpack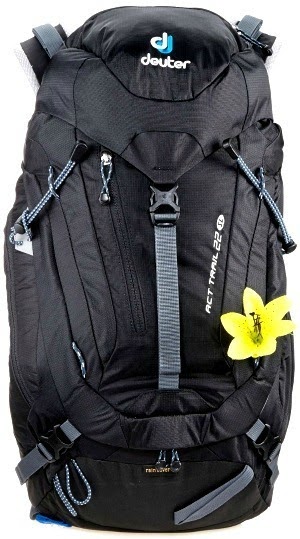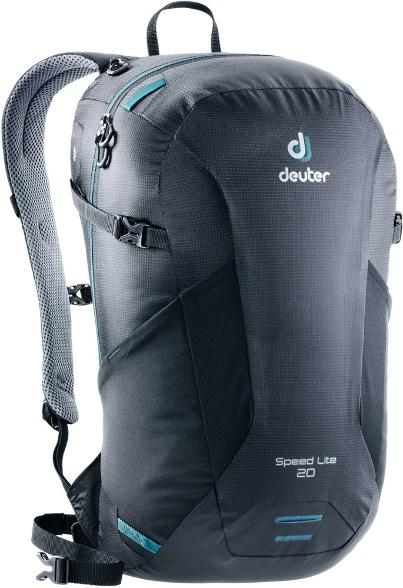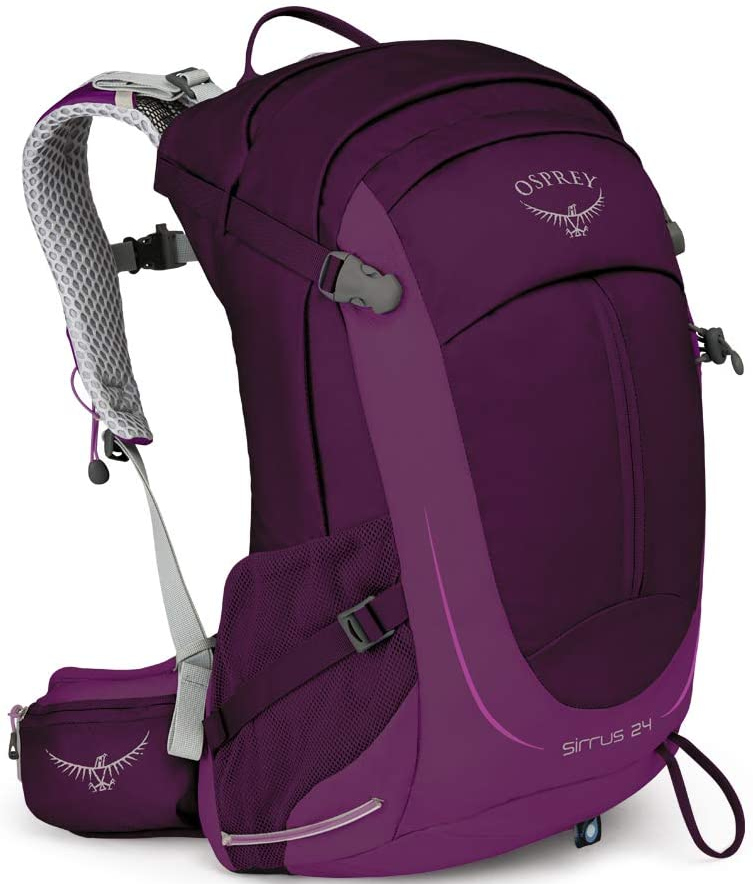 Osprey Packs Sirrus 24 Backpack
I love the Osprey brand because their products are durable, include a life-time warranty and the packs are rugged but look good. All my long-term travel luggage the past 8 years has been from Osprey. Find out my four favorite styles here: The Best Osprey Backpacks
Even though many outdoor backpacks have water-repellant fabric, a cover like the one below is always recommended when using a backpack. Not only does it help keep water from saturating your belongings but it also protects your gear from dirt, tears, rain, and other things.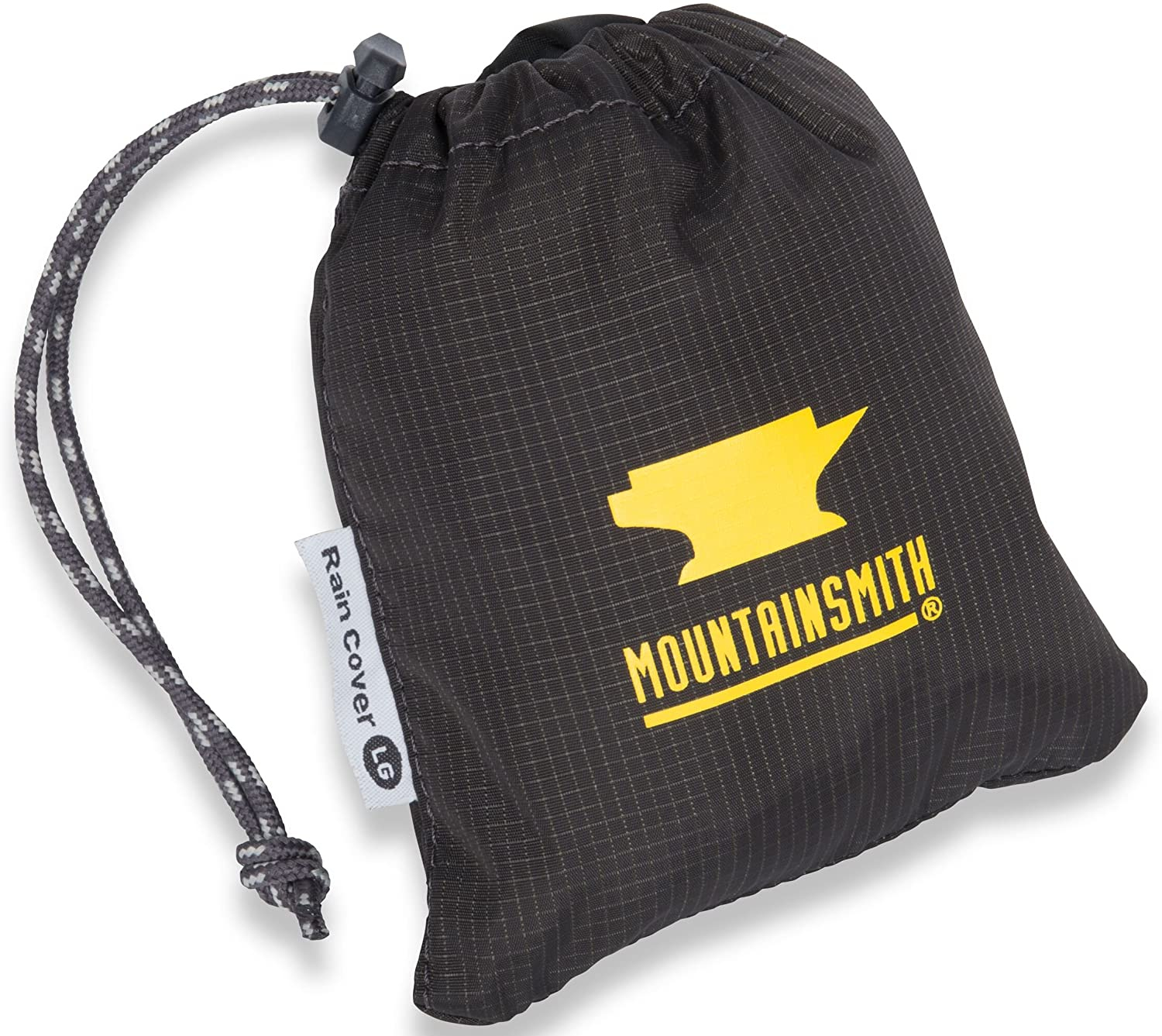 Mountainsmith Rain CoverMountainsmith Rain Cover
If you're camping and…
need to carry additional items yourself (without a porter) such as camping gear, skip the daypack and choose a larger backpack for everything. I suggest the Osprey Aura 65, which has a section for a sleeping bag plus straps for a sleeping mat, too. Leave any unnecessary items back at the hotel within another bag such as this packable duffle that locks.
If you're camping and…
plan to use the help of a porter then take a daypack like the ones shown above plus an additional bag for the items the porter is to carry. I recommend a packable bag such as this duffle or backpack so the porter only has to carry the essentials and you can leave everything else behind at your hotel in your main luggage.
---
Did you know you can visit Machu Picchu wihout making the multi-day trek? Read this post to learn more and find out what to wear if you're not doing the trek!
What did you do with your luggage when you did this trek? Share your comment below!
---
For more packing tips, please read:
SUGGESTED TRAVEL RESOURCES:
---
LIKE THIS POST? PIN IT TO SAVE IT!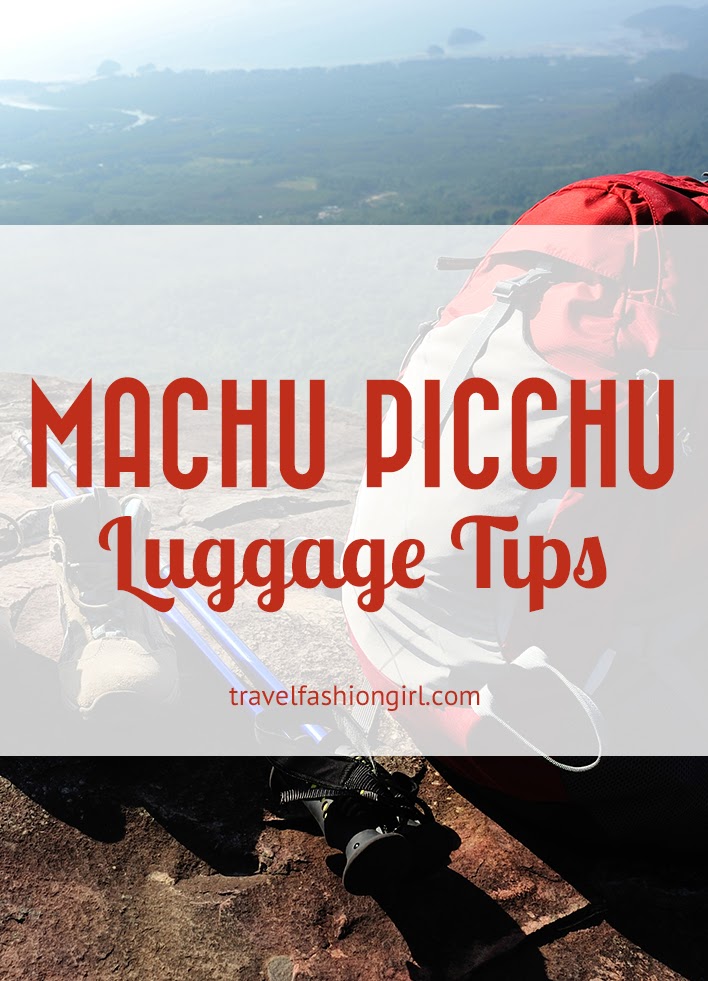 ---
Hope you liked this post on where to leave luggage while trekking Machu Picchu. Please don't forget to share  on Facebook, Twitter and Pinterest. Thanks for reading!
---