Support TFG by using the links in our articles to shop. We receive a small commission (at no extra cost to you) so we can continue to create helpful free content. As an Amazon Associate, we earn from qualifying purchases made on Amazon in addition to other retailers featured on the blog. Thank you, we appreciate your support!
Find out what to wear in Athens as Iliada Kothra, the founder of the Greek global shopping platform Living Postcards, tells us the best that Greece has to offer. Find out her clothing tips and local insight on things to do in Athens!
---
What to Wear in Athens in Summer
Written by: Iliada Kothra
---
What is Athens for me? Difficult to explain. Some Athenians say that they can't stand this city. My opinion? Every city has its own problems, we have to work and find solutions, that's the only way for someone to live an everyday life here.
This city hides treasures. Treasures that the inhabitants don't even know. Athens is the oldest city in Europe and the one with the longest history. It's all around you, but don't just visit "cliché destinations". We all know that the Parthenon is a must see, but there are so many more experiences waiting.
Things to Do in Athens
 Enjoy your morning coffee in Kolonaki, Glyfada, Kifissia or Thisio. You will love these places!
Take a trip to the nearest beach. Thanks goodness beaches are so close from the center of Athens!
Take your friends for mezé in Pireaus, Elefsina, Drapetsona, Keratsini (great fish restaurants there too).
Try excellent cocktails at Aigli Zappeio or at Galaxy Hilton. The view is magical or use the metro, and see other places of Athens. Visit Panormou station for example, you can drink and eat in a lot of bars, restaurants as soon as you get off the station.
Kolonaki area is near Syntagma square. Go to Milioni or Tsakalof street and taste trendy souvlaki.
Go to the Islamic museum of Athens. It's not a place that the tourist guides would recommend, but I do. Believe me, it deserves every minute of your time.
Visit Kipseli, and especially the Market of the area, with local food, and a lot going on. It's one of the places no one would tell you to go. But you want to see things with your own eyes.
Go to Gazi, Keramikos. You will see the Industrial Museum of Athens, popular bars, sophisticated restaurants and alternative fashion markets.
Wondering what to wear in Athens in summer to enjoy all these local insider activities? Here are some outfits along with a mix of international and local Greek brands for you to discover!
Chick and Greek
A "chic and Greek" style mini dress like this i bought from my beloved H&M. It's a solution that will make you feel really comfortable!
Toms Shoes

Tom's shoes are the best solution for walking many kilometers in the secret areas of Athens. When planning what to wear in Athens or any other destination comfortable shoes are always a must!
Find out how to choose the best shoes for travel!
Tote Bags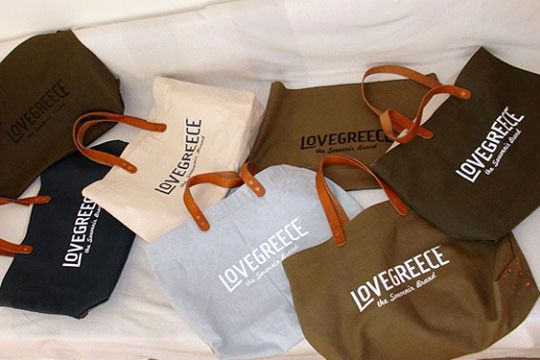 You can always carry all those small gifts and souvenirs you will buy in a bag like the famous "Love Greece" tote bags. Try to find something similar so, you will be ready to fill them in with many "memories".
70's Style Jeans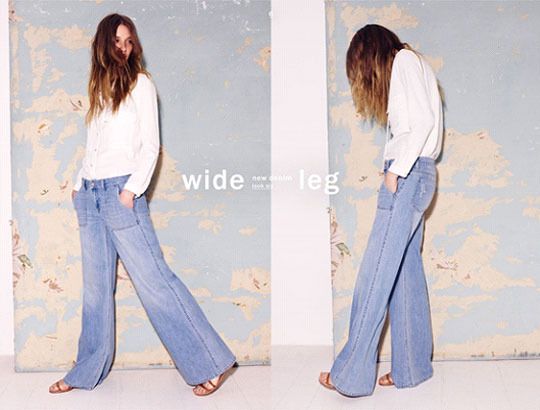 Well, you have guessed right, denim trousers are the best items you can put in your suitcase during your vacations! Personally, I am in love with these 70's style jeans I found them at Zara stores.
 White Shirt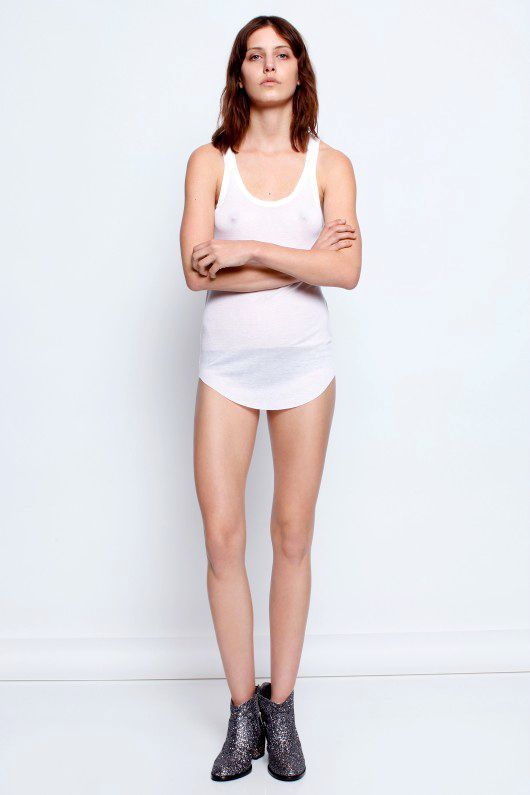 I would suggest to wear those amazing denim trousers with a cool white shirt like this one I saw in the "Zadig & Voltaire" e-shop. Fresh and the perfect outfit for the warm days you may have exploring Athens.
Grecian Style Long Dress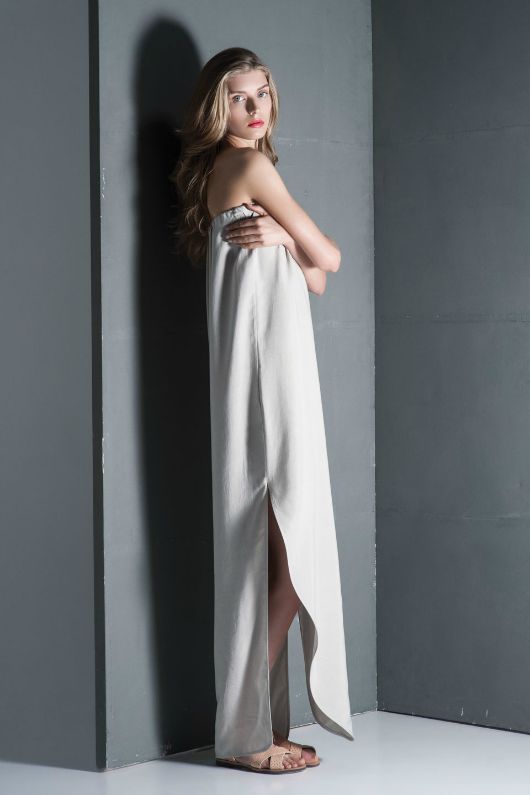 At night you may need a Grecian style long dress, minimal and elegant like those of Aisha Diri's, a totally young designer!
Sandals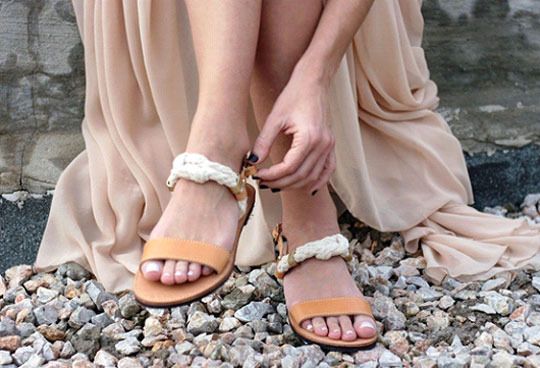 Wear the Grecian style long dress with this pair of sandals I bought recently from Eleanna Katsira.
Earings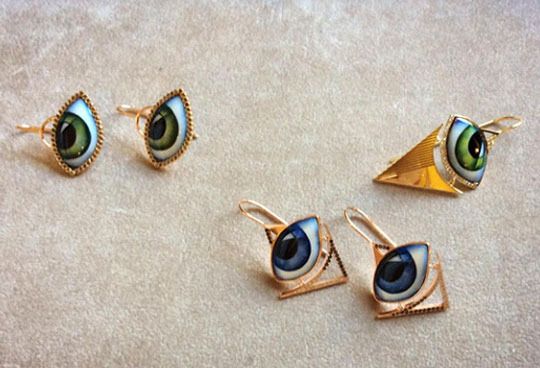 To complete the set, try this pair of earrings with something like the "evil eye" similar to those we found in the Lito Karakostanoglou jewelry collection.
Sunglasses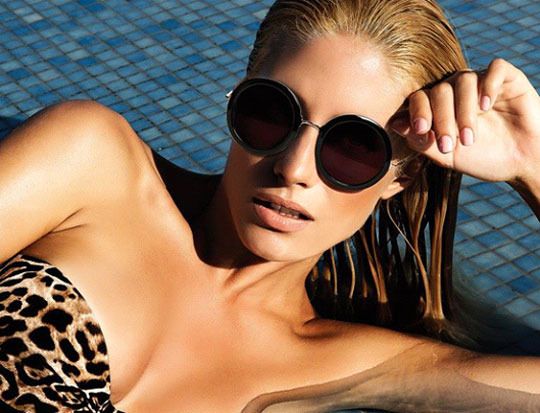 Last but not least! Don't forget your sunglasses when planning what to wear in Athens! The sun is really hot!
More Ideas
---

---
Don't forget to put on your suitcase your best smile! Traveling is the best way to discover the world and yourself. Enjoy!
Do you have any suggestions on what to wear in Athens in summer? Comment below!
---
For more Europe packing lists, please read:
Suggested travel resources:
---
Hope you liked this post on what to wear in Athens in summer. Please share it with your friends on Facebook, Twitter and Pinterest. Thanks for reading!
---

Author Bio: Born in her beloved city of Athens, in April ages ago. She studied marketing, sales management, advertisement, public relations, photography and acting. She worked in several companies in sales and marketing departments, and she is the founder of the global platform www.living-postcards.com, a site that promotes abroad all the good things Greece has to offer in the middle of crisis. She works a lot, she creates a lot. She doesn't sleep a lot, she writes in Huffington Post Greece, and she travels, trying to find hidden treasures of this land like food products, people with a special story and artists with talent.
---