Birkenstock sandals have been the center of attention recently, with women discussing whether or not they are back in style and if they are actually a fashionable sandal to wear when traveling. Find out what our readers said about Birkenstocks for travel!
---
Birkenstocks for Travel
Written By: Annie Jarvis
---
Travel Fashion Girl recently conducted a survey asking women which shoes were best for a range of different types of travel, including hot weather, rain, beach vacations, and walking holidays. See the full results here!
Although Birkenstocks have dipped in and out of fashion over the years, it is clear that they are still a very popular shoe to add to your travel capsule wardrobe; they came up numerous times in the results of our survey.
Why are Birkenstocks so popular?
Packing cubes make the perfect shoe bags to protect your luggage from your Birkenstocks.
Birkenstock Unisex Arizona Sandal
Comfort
One of the most popular aspects of Birkenstock sandals is the fact that they are unbelievably comfortable.
These shoes are a favorite among female travelers who say they require no break-in period, allowing you to wear them straight from the box without feeling those horrible first time pains!
The cork footbed allows your feet to feel cushioned with firm arch support while walking, making them comfortable for long periods of time when exploring cities or wandering the countryside.
After you wear them for a while the footbed softens a bit and molds to your foot.
Other benefits for choosing Birkenstocks for travel:
Require no break-in period
Supportive and comfortable
Adjustable straps
Sturdy and comfortable
Fantastic for walking
Soft footbed
Great stability
Great for cobblestones
They're also recommended for travelers that suffer from back pain. Find out why! 
Birkenstock Women's Mayari Sandal
Style
Birkenstocks are a favorite among female travelers because they are deemed not only comfortable, but also very stylish. These shoes are popular with women exploring fashionable European cities as they are cute and understated, allowing you to wear them with a variety of different outfits.
They also come in a variety of styles and colors, allowing you to choose your favorite pair based on your vacation wardrobe! We're currently crushing on this Onyx color but they also have a fab olive green, too.
Cute and versatile
Can be dressed up and down
Stylish
Find out the best clothing to wear with them!
Versatility
One of the best things about Birkenstocks is their versatility. These sandals are loved by women traveling to a variety of different places–from beach breaks to city escapes–as they are perfect for relaxing on a summer vacation or even walking around huge cities for hours on end.
Read why one traveler thinks they're the best travel shoes for Southeast Asia!
While they are not recommended as a hiking shoe, they are still popular on cobblestone streets and uneven terrain. The fact that they are comfortable and cute means female travelers can use them to explore and look good, too!
Depending on how you choose to style them, Birkenstocks are great for daytime adventures and evening activities, as you can dress them up with an evening dress, or play them down to match your casual daytime outfit.
Great for steep hills and cobblestones
Perfect for hot climates
Perfect for beaches and towns
Overall, it is clear that Birkenstocks are super popular for female travelers because they are comfortable, stylish, and versatile. They make your feet feel great no matter where you are or what you are doing!
Arizona EVA | Madrid EVA | Gizeh EVA
New Style
Birkenstock just launched their new line featuring a plastic versus their traditional cork footbed. At a fraction of the price, they're available in several fun colors, and their beach-ready, too!
Choosing these Birkenstocks for travel would have the added benefits of being more cost effective at just around $50 plus they could get wet and easily dried.
TFG Top Pick
I'm a big fan of thong sandals and used to wear the Gizeh Birkenstocks for travel. Read my review here!
I just saw this similar style and tried it on in the olive green color and loved it. I'm currently searching for a new travel sandal so I'll let you know what I end up choosing!
---
What are you thoughts on Birkenstocks for travel? Comment below!
---
For more ideas on travel shoes, please read:
---
LIKED THIS POST? PIN THIS PIC TO SAVE IT!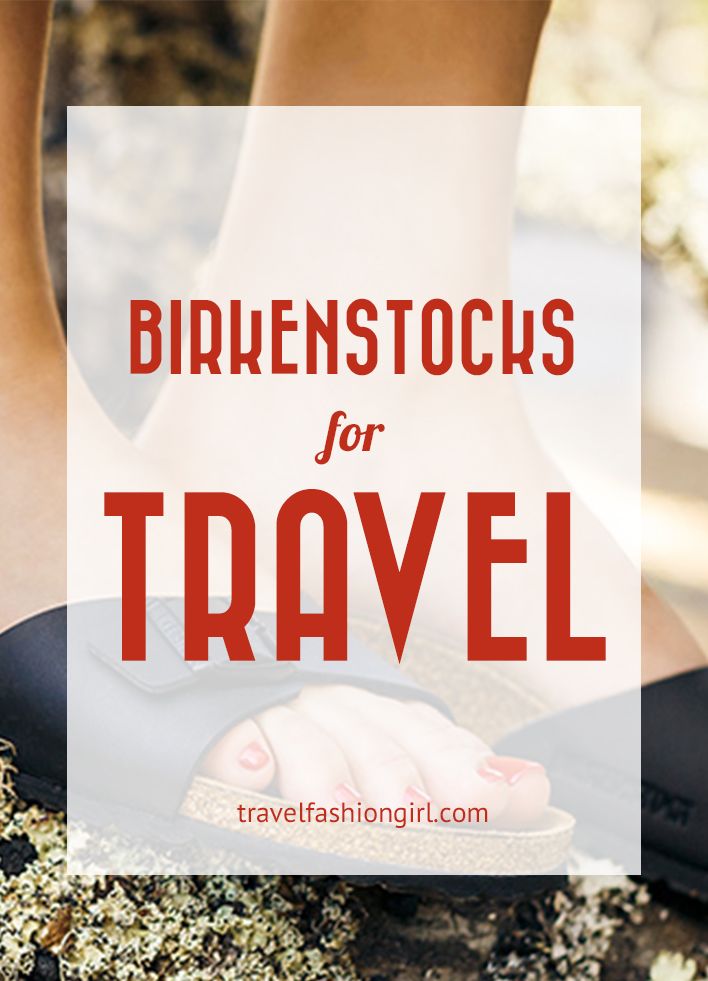 ---
I hope you liked this post on Birkenstocks for travel. Please share with your friends on Facebook, Twitter, and Pinterest. Thanks for reading!
---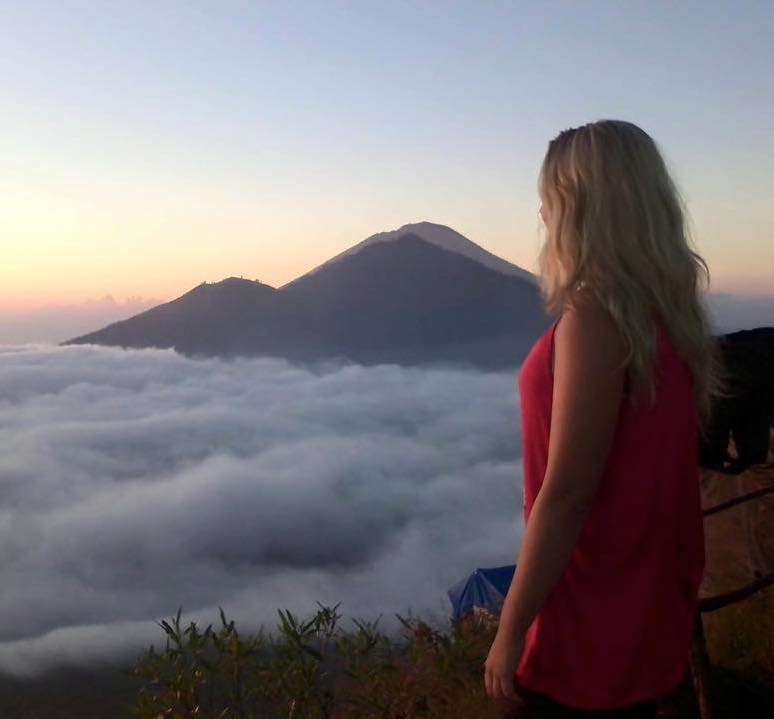 Author Bio: Annie Jarvis is relatively new to the traveling world and has just completed a five month journey around South East Asia, India, and the US. She loves diving, skiing, cooking, hiking, and writing about her adventures on her Refreshing the Page blog.
---