If you're going on a big adventure and exploring the outdoors it's important that you have the right footwear. Wearing uncomfortable hiking shoes can ruin your trip. Find out how to choose hiking boots and the five styles TFG readers voted as their favorites!
---
How to Choose Hiking Boots
Written by: Jennifer Forlin

---
Table Of Contents
When choosing hiking shoes think about the type of place you are going.
Will you be walking along a specific trail or going off the beaten path?
Will you need waterproof shoes or boots with lots of stability?
Most importantly, are they comfortable?
The biggest piece of advice is to try hiking boots on in the store. You can always purchase them online at a better price but it's essential that you get a proper fit prior to buying.
Once you buy them you want to try them on first thing in the morning and later on in the evening. There are so many factors at play with our foot size when we go to a shoe store: the time of day, how much walking we've already done that day, if you're pre/post natal, age, sodium intake, injuries, current footwear choices, orthotics…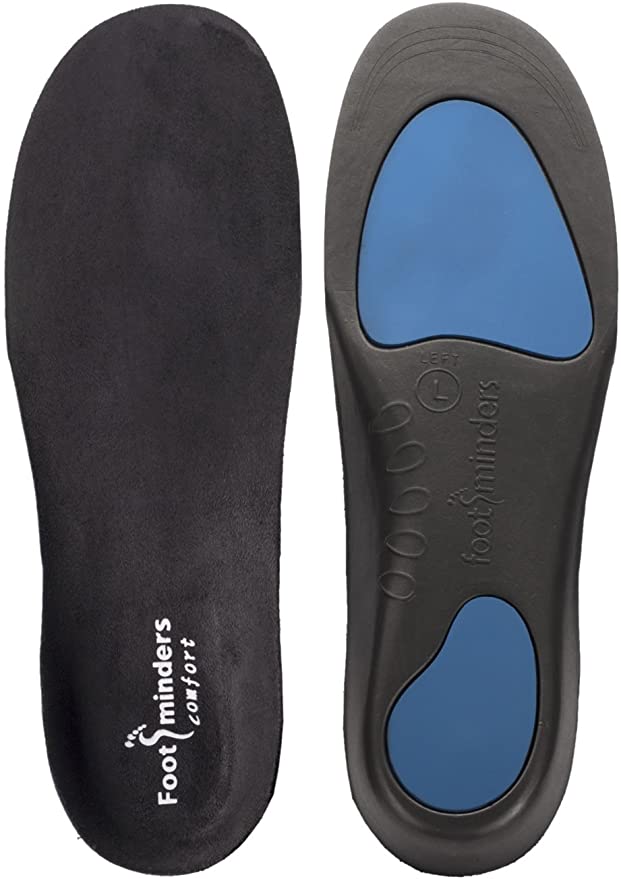 The best investment for shoes I can recommend overall is visiting a podiatrist, getting familiar with your feet, and getting custom orthotics. I've worn orthotics since university when I ran for the varsity cross-country running team. I add a half size to my footwear so my orthotics fit comfortably and that my toes aren't squishing against the top.
When considering how to choose hiking boots, remember that you should go through every single step to make the best choice. You can spend upwards of $200 on a new pair of hiking shoes, it's good to be a little prepared for the event to ensure you get the exact fit you want and need.
When you're looking to buy hiking boots, make sure to bring:
Footbeds
Orthotics
Two pairs of socks in different weights
Your current hikers when you're shopping for new ones.
Speak to the store salesperson, tell them where you'll be using the shoes and ask them for their best recommendations. They'll more than likely measure your feet first to determine the styles that would work best.
Once you've determined your precise shoe size and chosen your preferred style, it's time to test out the fit and functionality.
Put on both shoes
Yes, it sounds a little obvious but I've seen many people think they can successfully buy footwear by trying on only one foot. One foot is different from the other, so it's to your benefit to have both the left and the right boots on and to have them fully laced.
Take a walk
In the store, that is. Most shops have a little portable faux-hill incline setup you can walk up and down on. I like to know that my feet aren't unduly sliding around and that the tread is pretty grippy, wouldn't you?
Walk around the store; jog, skip, run and stretch.
Now truthfully answer these questions:
What's my skill level and hiking experience?
What kind of ground do I anticipate hiking on?
Realistically, how many times am I going to be going off road during this season?
How you answer dictates your footwear choices. You might gravitate to lightweight, yet sturdy, trail running shoes that can be worn in an urban setting, or go low for versatility or high top for the ultimate in ankle and foot stability.
So you think you've found the right pair of hiking boots? NICE! However, you should try on a different style than what you've bought in the past, you might be pleasantly surprised.
Know your body
I always wear low top hiking boots, yet this summer I tried on and bought high tops and then returned them a few days later for a low top model. I have strong ankles, (thank you, swimming!), and the low style fits me fine.
The clincher for me in deciding against the high top boots was that when I wore them around the hotel room my knees became sore. I think it had to do with the overall weight of the boots.
Not that we've given you some tips on how to choose hiking boots, below are five of the most recommended styles voted for by Travel Fashion Girl readers!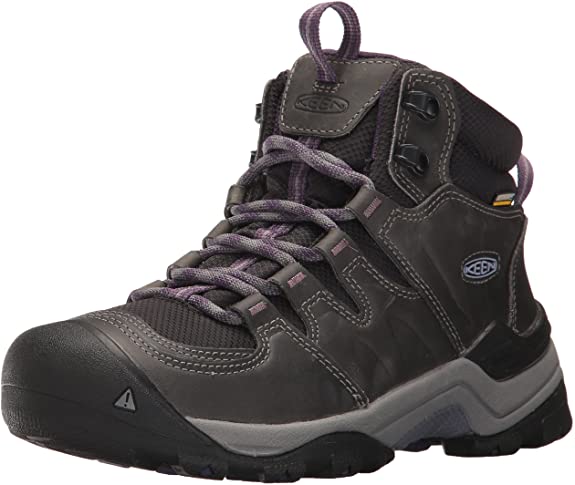 KEEN Gypsum II MID WP-W Hiking Boot
Keen Gypsum
Keen Gypsum were voted the number one hiking boot by Travel Fashion Girl readers. These waterproof boots are great for any outdoor adventure as they offer a huge amount of stability as well as breathability.
The shoe itself is designed to provide excellent arch support, meaning that they are perfect for all types of terrain including rocky mountains or cobblestone cities, making it a truly diverse shoe.
Other benefits:
fantastic for walking
great stability
great for cobblestones
I would travel anywhere with this shoe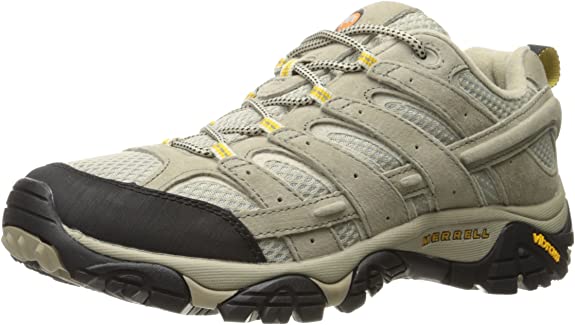 Merrell Moab 2 Vent Hiking Shoe
Merrell Moab 
These waterproof hiking boots are another traveler recommended product for exploring the great outdoors. Not only are they extremely comfortable, but they also have a fantastic grip allowing you to climb up mountains or waterfalls with confidence.
Another bonus is that it's unbelievably lightweight, giving you a slight bounce when walking and while taking minimal space.
Other benefits:
don't take up much room and good for running
slip on and off
you can wear them anywhere
comfortable
good grip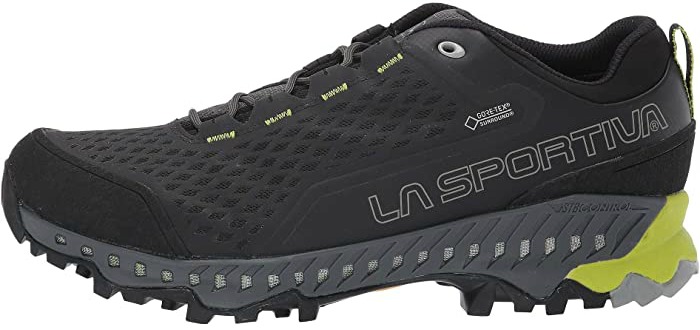 La Sportiva Spire GTX Women's Hiking Shoe
La Sportiva
In your quest to learn how to choose hiking boots you might discover that you need something that offers versatility such as shoe that supports multiple activities. The Sportiva hiking boot is a lightweight and comfortable shoe that is fantastic for day hikes and moderate backpacking adventures.
This boot is also waterproof and is made from extremely breathable material allowing it to blur the lines between a hiking boot and a running shoe, which gives you more flexibility than other brands.
Other benefits: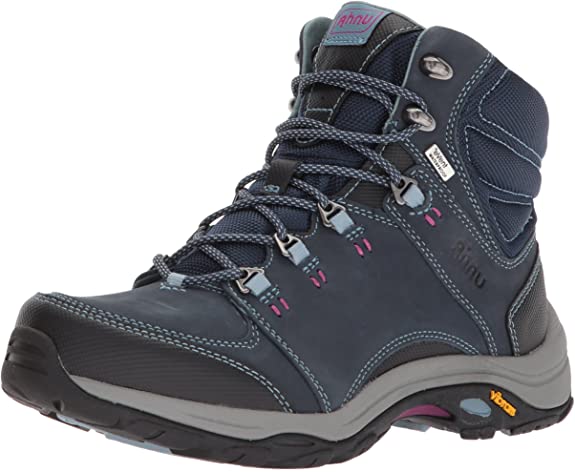 Teva Women's Montara Iii Boot Event
Ahnu Montara
Ahnu hiking boots are another really popular choice when it comes to outdoor adventures. These boots are waterproof, lightweight and incredibly comfortable, making them great for both moderate day hikes and more difficult mountain climbs.
They are also a favorite because of the stability they offer, as the secure neck supports both your feet and back when walking, making them a great fit for a variety of travelers.
Other benefits:
arch support
well made
water resistant
great for hiking and snowshoeing
supportive
very comfortable and good support for feet and back
suitable for anywhere
lightweight
pack flat but excellent support
well made and water resistant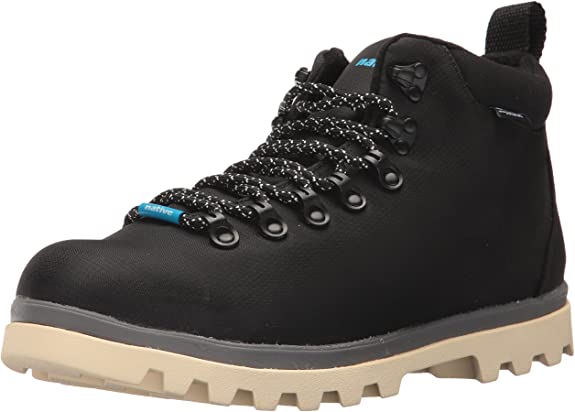 Native Shoes Fitzsimmons Treklite Boot Rain
Native Fitzimmons
The Native Fitzimmon hiking boot is a lightweight water resistant boot that is popular for city walks and day hikes. This lightweight boot could be used for cold climates; the material keeps your feet warm and comfortable.
This boot is also known to be super easy to clean, meaning you can go on muddy walks without worrying about the consequences afterwards.
Other benefits:
great for being near or in water
great boots for hiking
great for rain
---
What are your tips on how to choose hiking boots? Comment below!
---
For more ideas on travel shoes, please read:
---
LIKED THIS POST? PIN THIS PIC TO SAVE IT!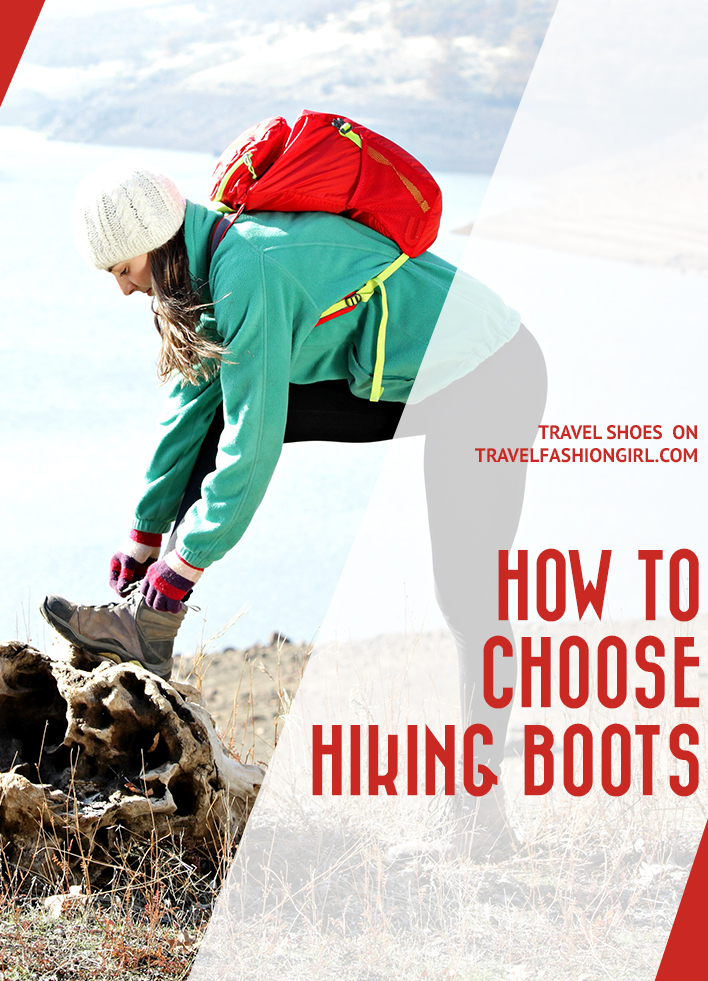 ---
Hope you liked this post on how to choose hiking boots. Please share with your friends on Facebook, Twitter, and Pinterest. Thanks for reading!
---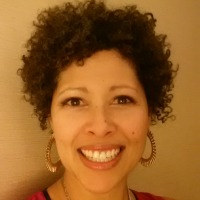 Author Bio: Jennifer Forlin is an avid traveler and has left her heart and a little bit of her soul in Argentina. Born in England and raised primarily in Canada, this former army brat turned Canadian Model of the Year in 1990 is now a North American Certified Life Coach designation. Jennifer lives in Southwestern Ontario with scores of photo albums from her incredible adventures all around the world.
---